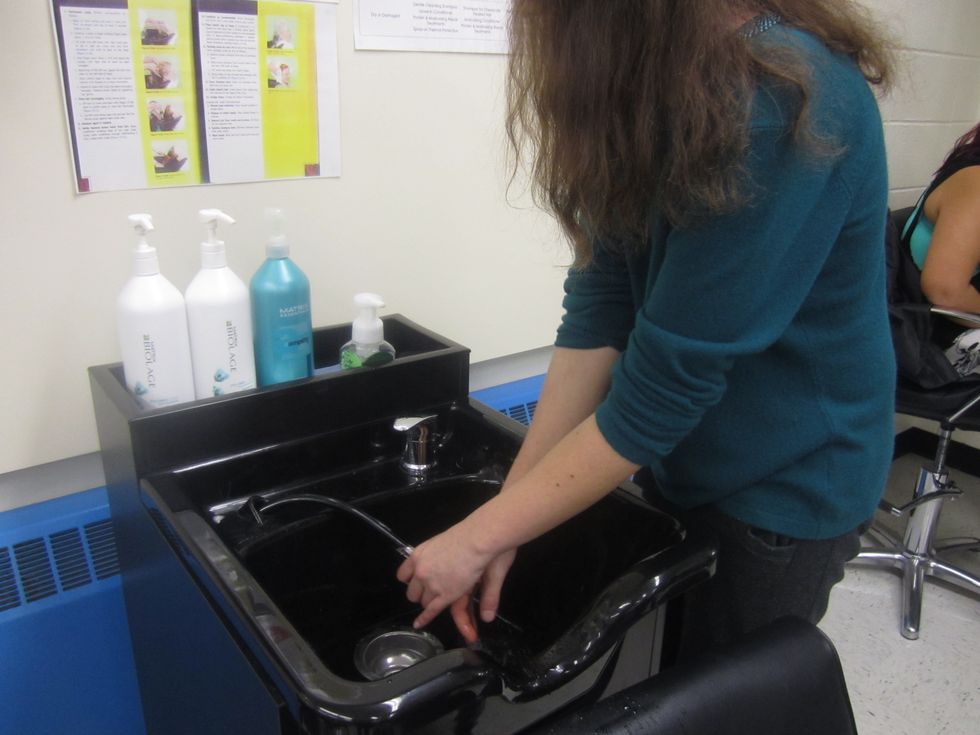 you then want to ask your client what they would like to get done and then analysis their hair.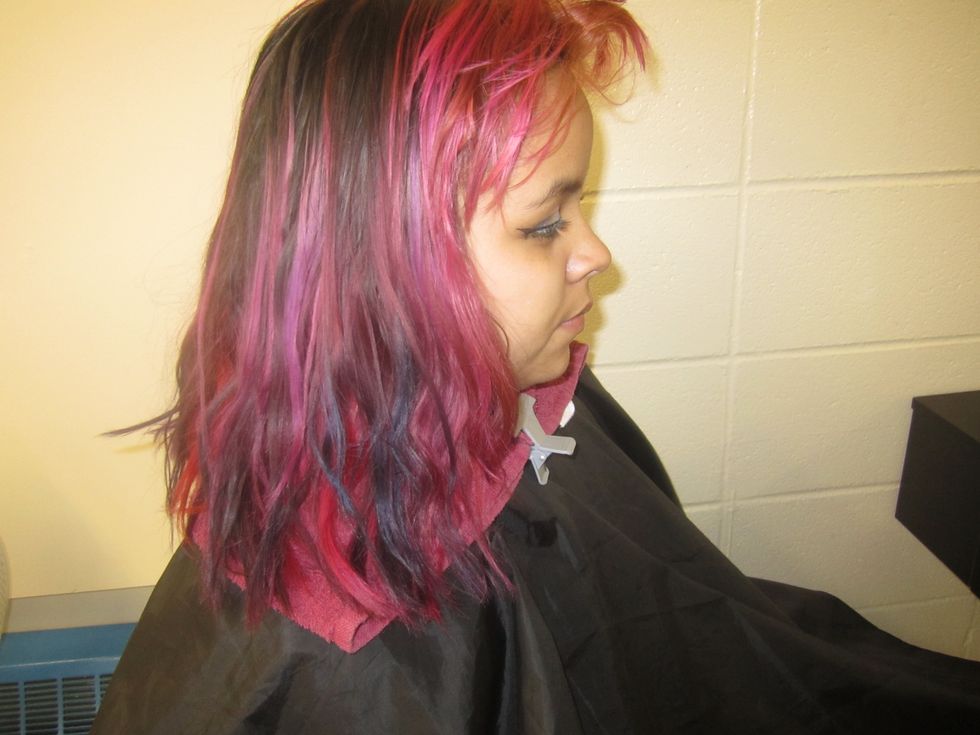 you will then separate the hair of your client and then brush the hair in the four different sections, but before you start to brush the hair make sure your drape tour client.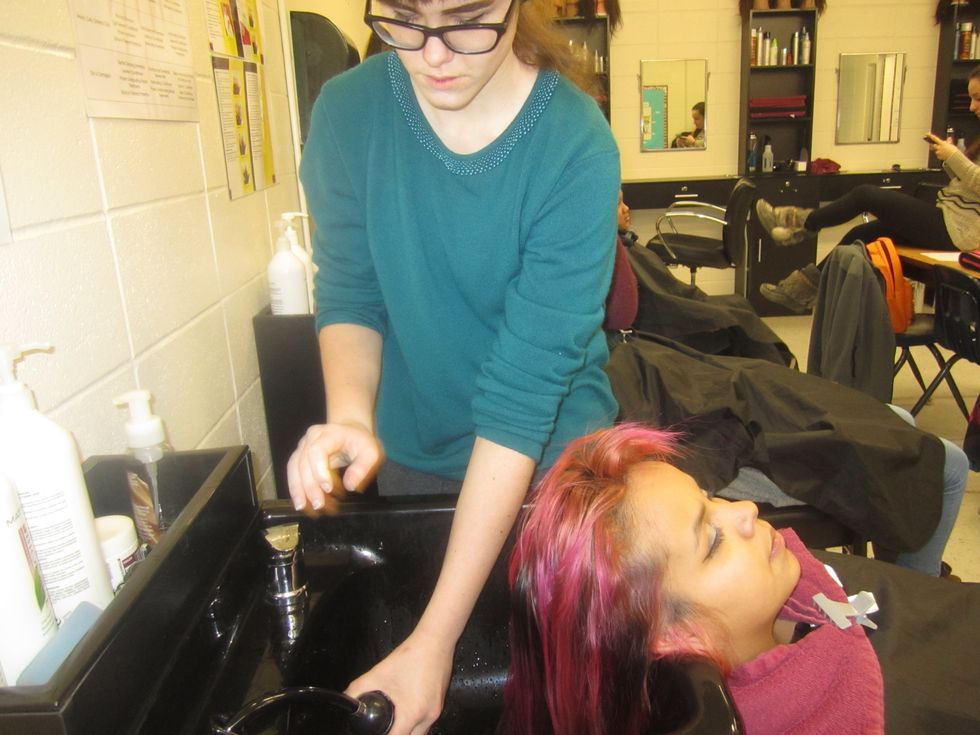 then you take your client to he washing station and you begin to wet the hair of your client.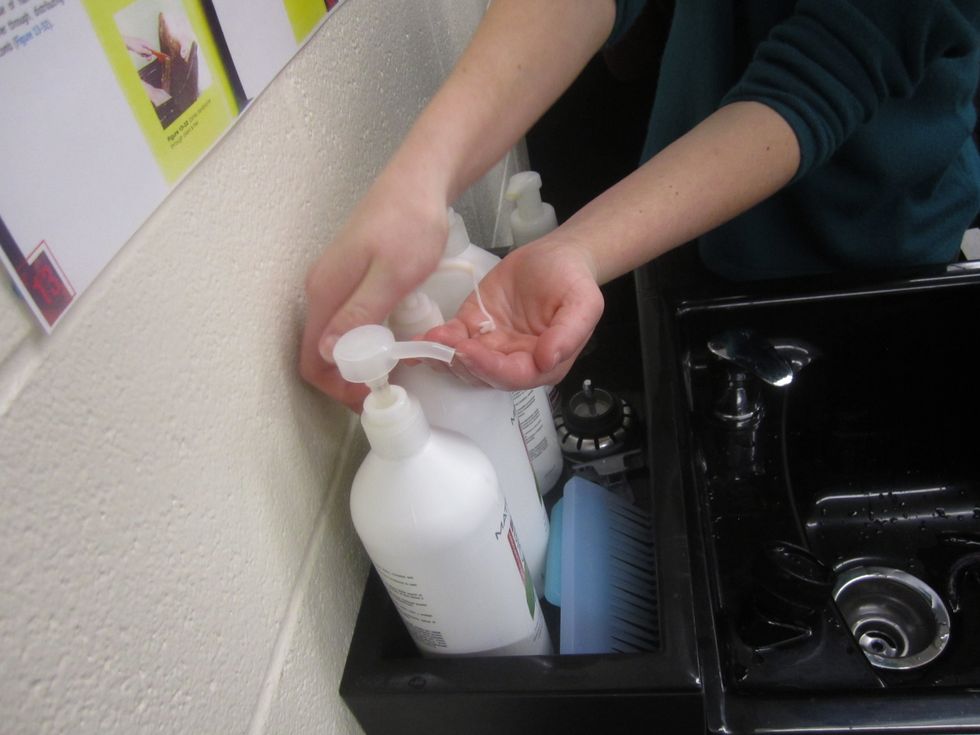 you would then add the shampoo to your clients head and massage it in.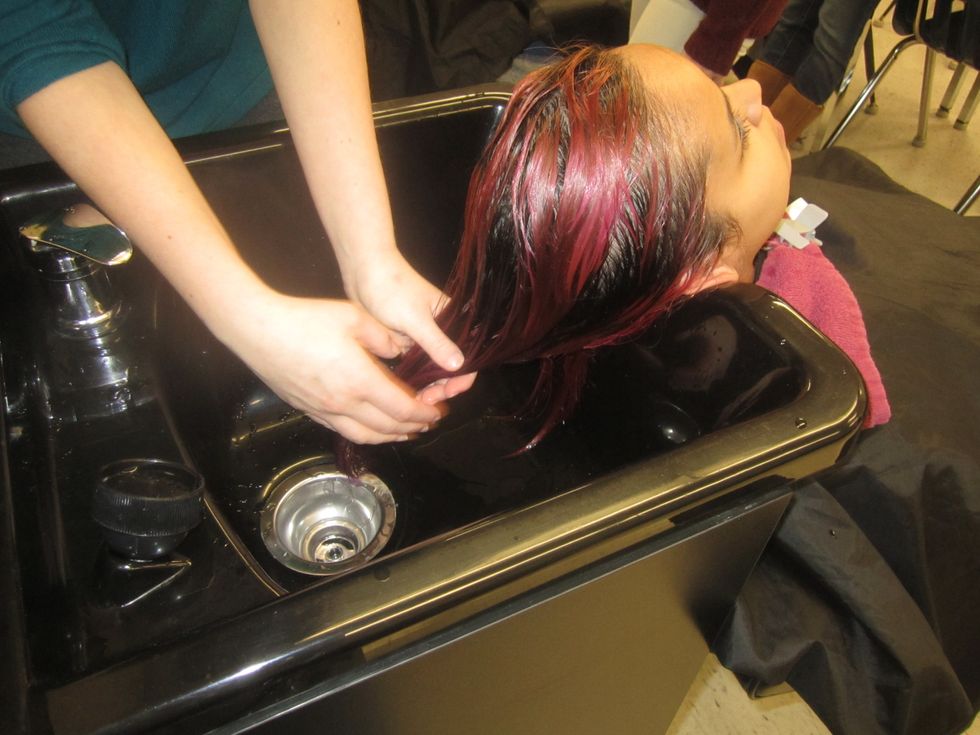 you would then rinse out the shampoo and then gently squeeze out all of the access water that might be remaining in the hair.
you would then add conditioner to your clients head. (only put the conditioner at the tips).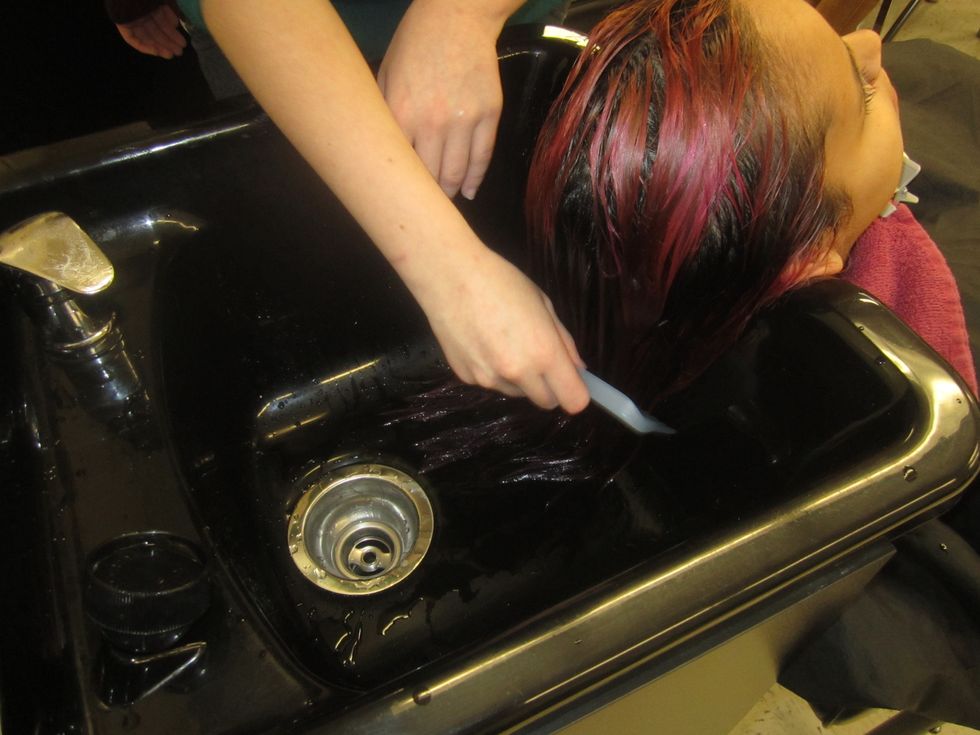 comb through it with a comb.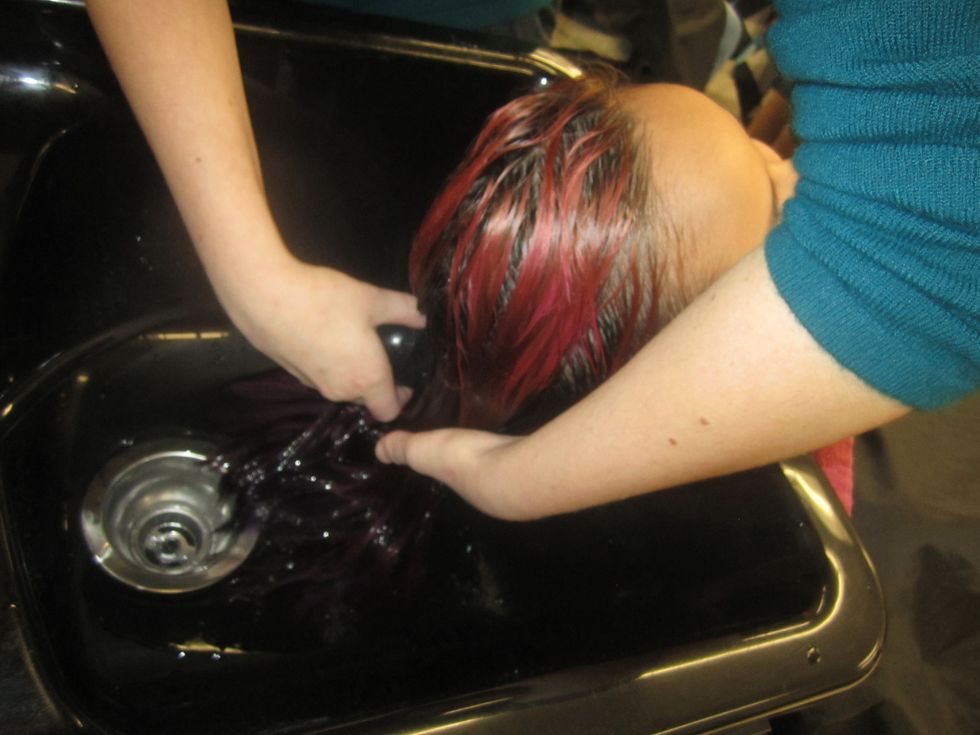 you would then rinse out the conditioner and squeeze any access water out of the clients hair again.
wrap the clients hair in a towel and take them back to your work station.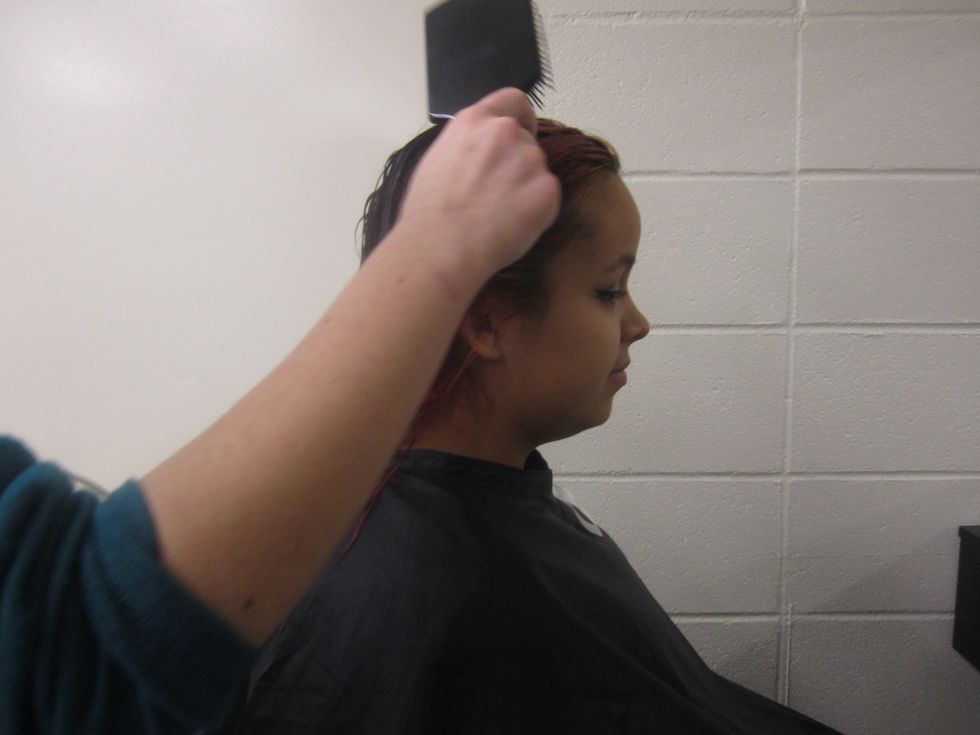 you would then dry your clients hair by patting the towel on their hair, after that you will brush the clients hair and then blow dry it and continue with your regular procedure of styling the hair.
The creator of this guide has not included tools