Supplies you need to gather: drape, wide tooth, paddle brush, and tail comb.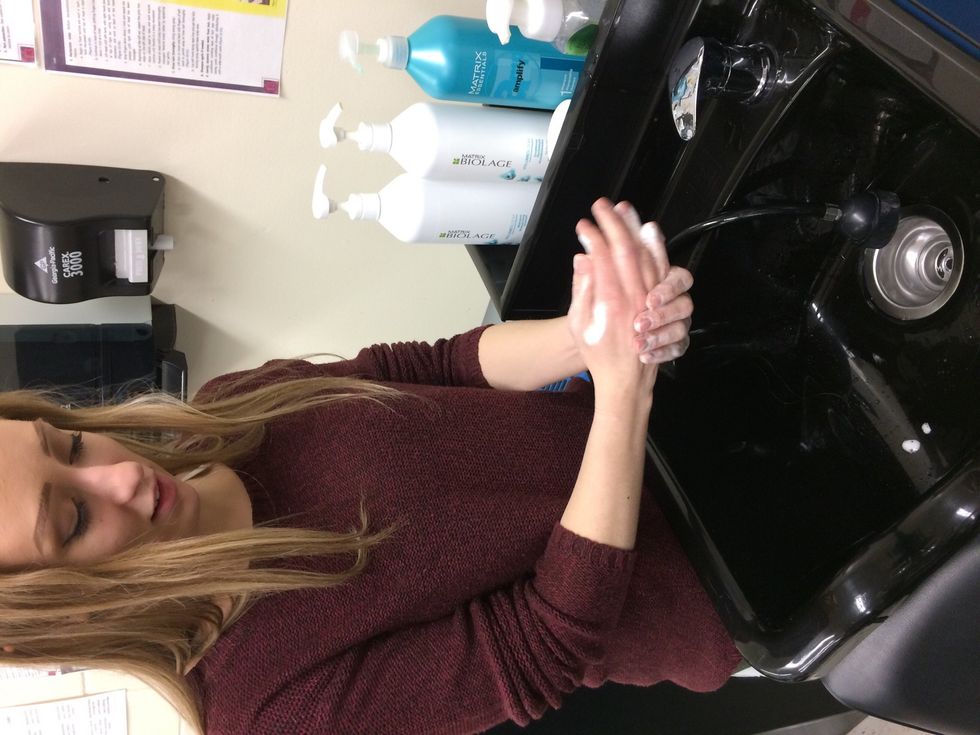 Wash your hands.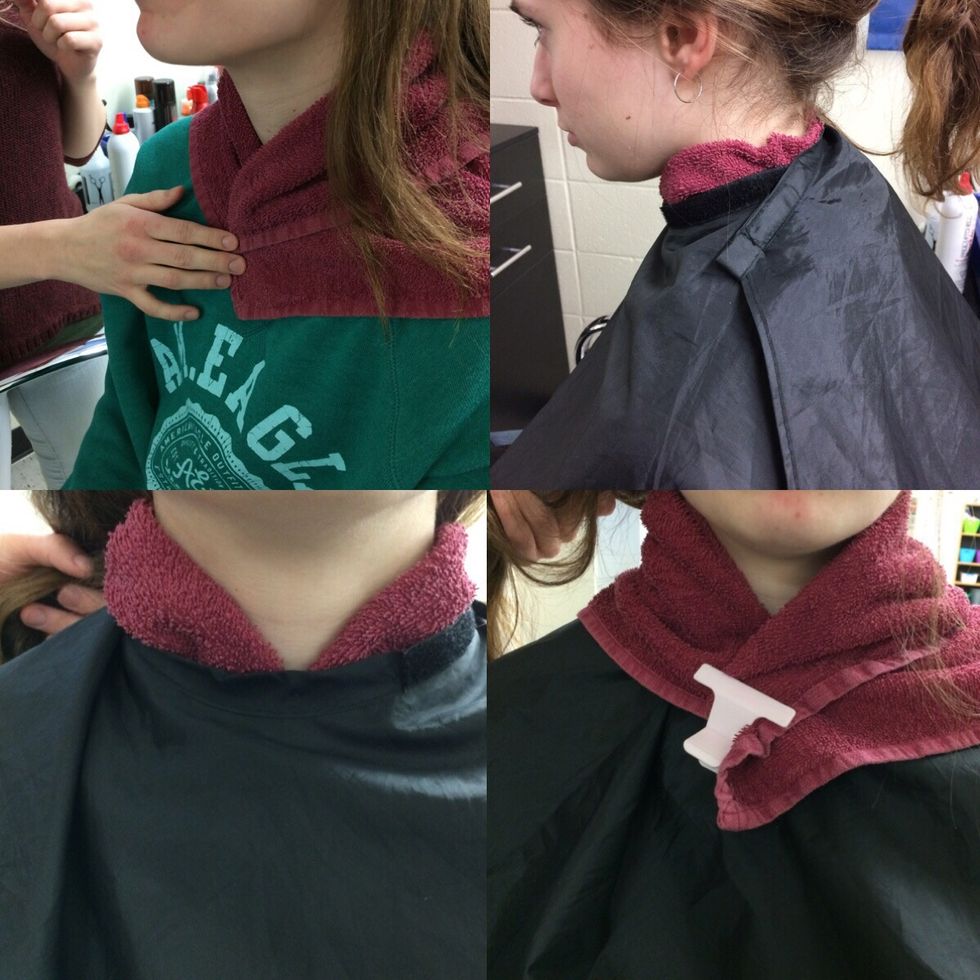 Drape your client. Wrap the towel around the neck to prevent the cape from touching the skin. Secure the cape, double checking the cape isn't touching the skin around neck. Clip 2nd towel around neck.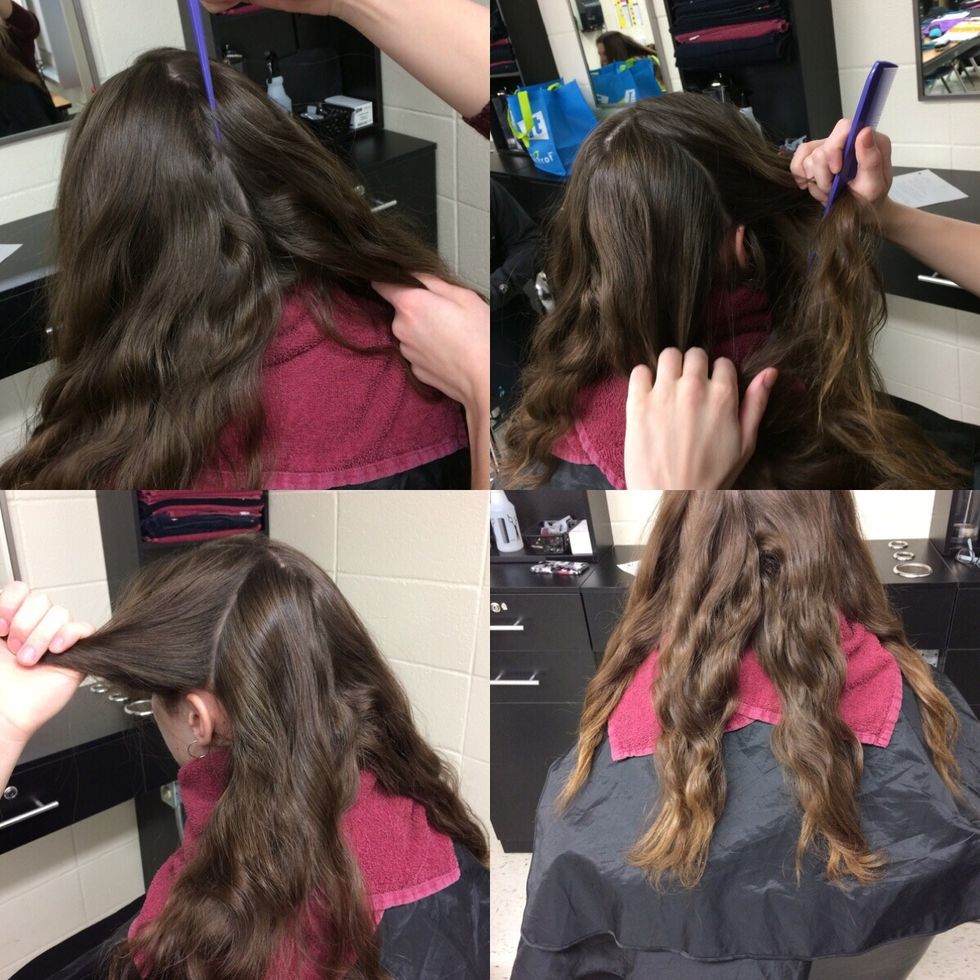 Section into 4 quadrants. (Thick hair may need to be separated into more quadrants). Use tail comb to separate down middle part. From top of the crown to behind ear for side parts.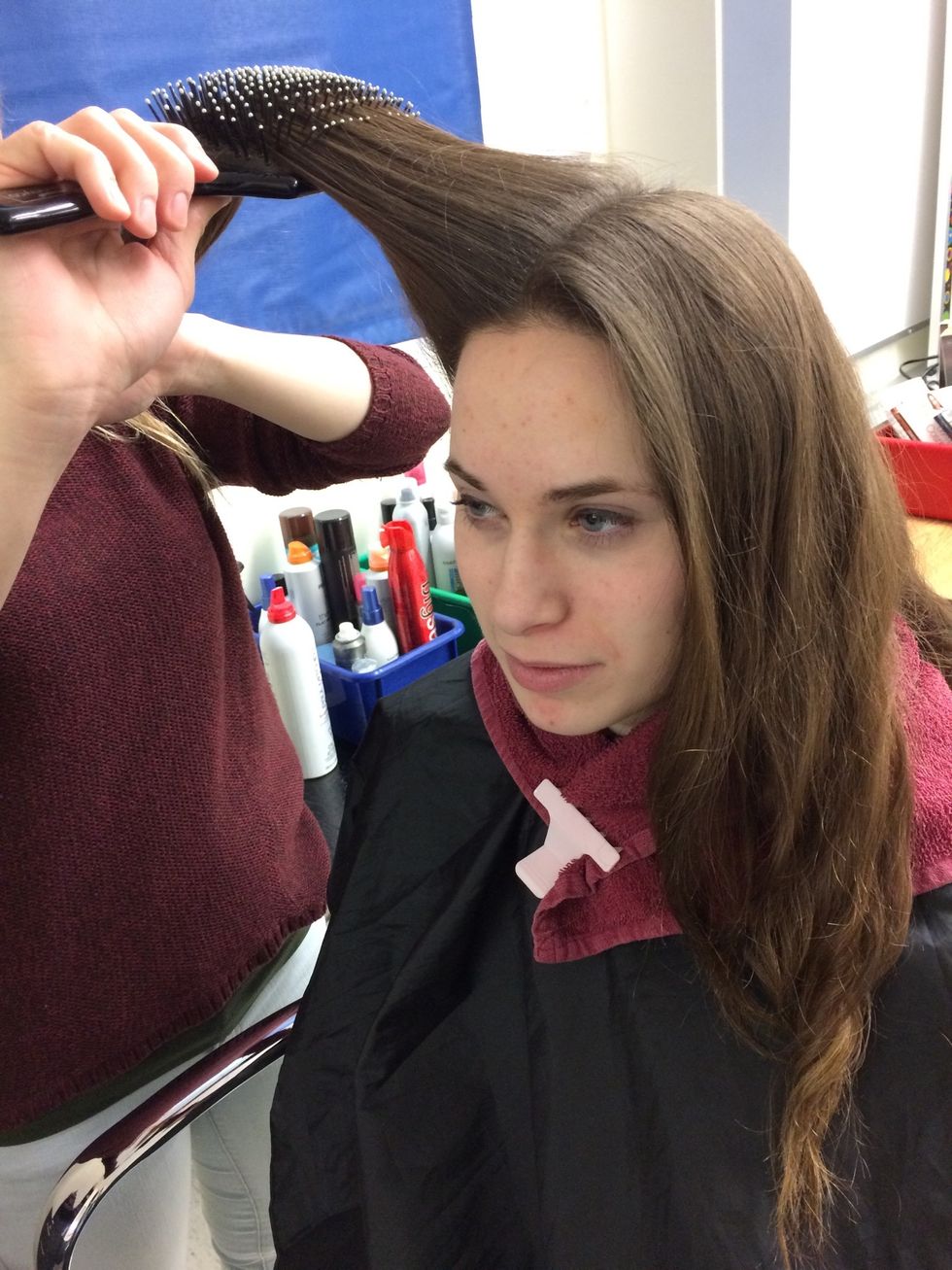 Brush each quadrant from root to ends, 3 times each, ensuring all knots are detangled.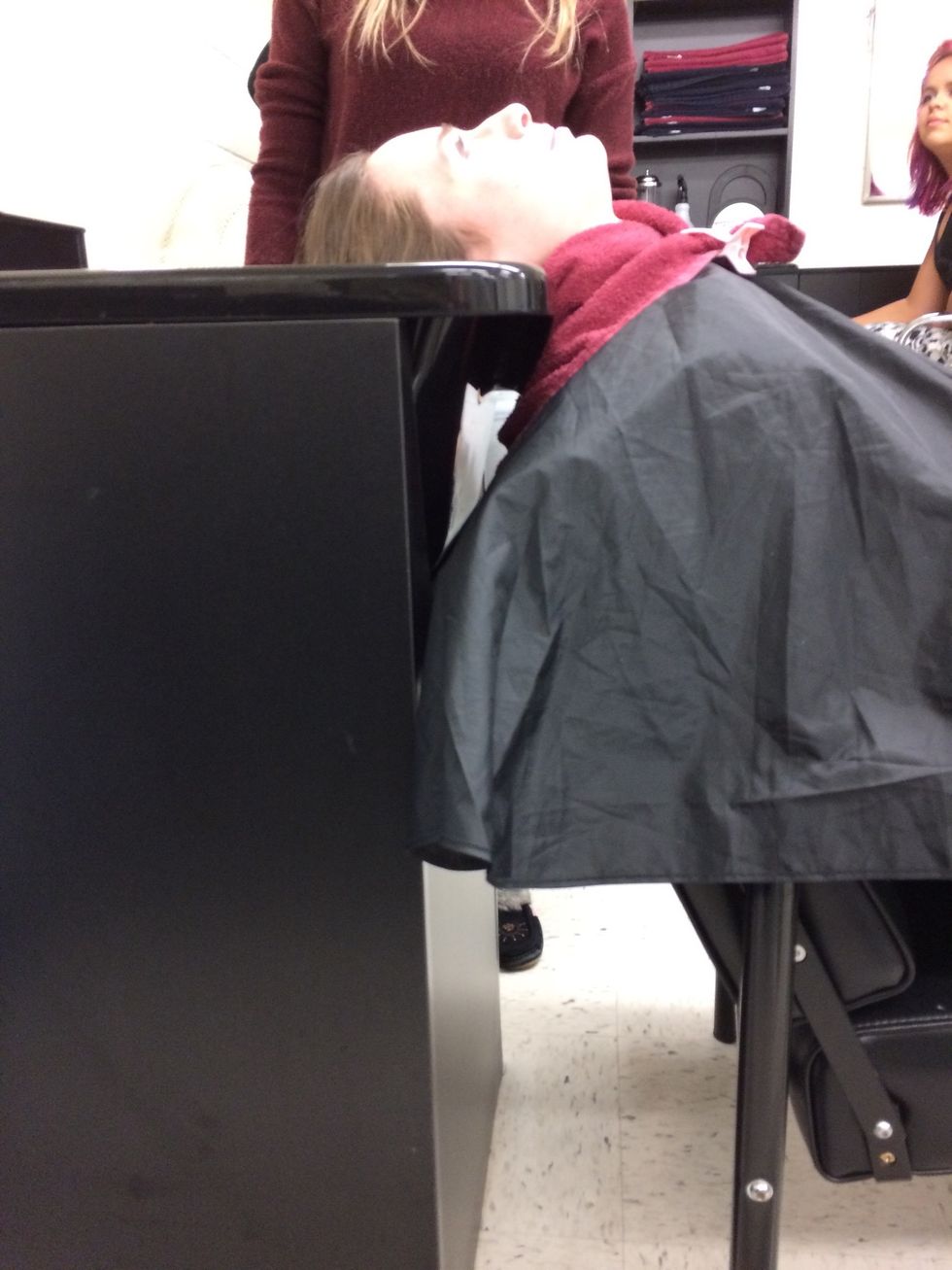 Ensure drape is over the back of the chair, to prevent water running down clients back.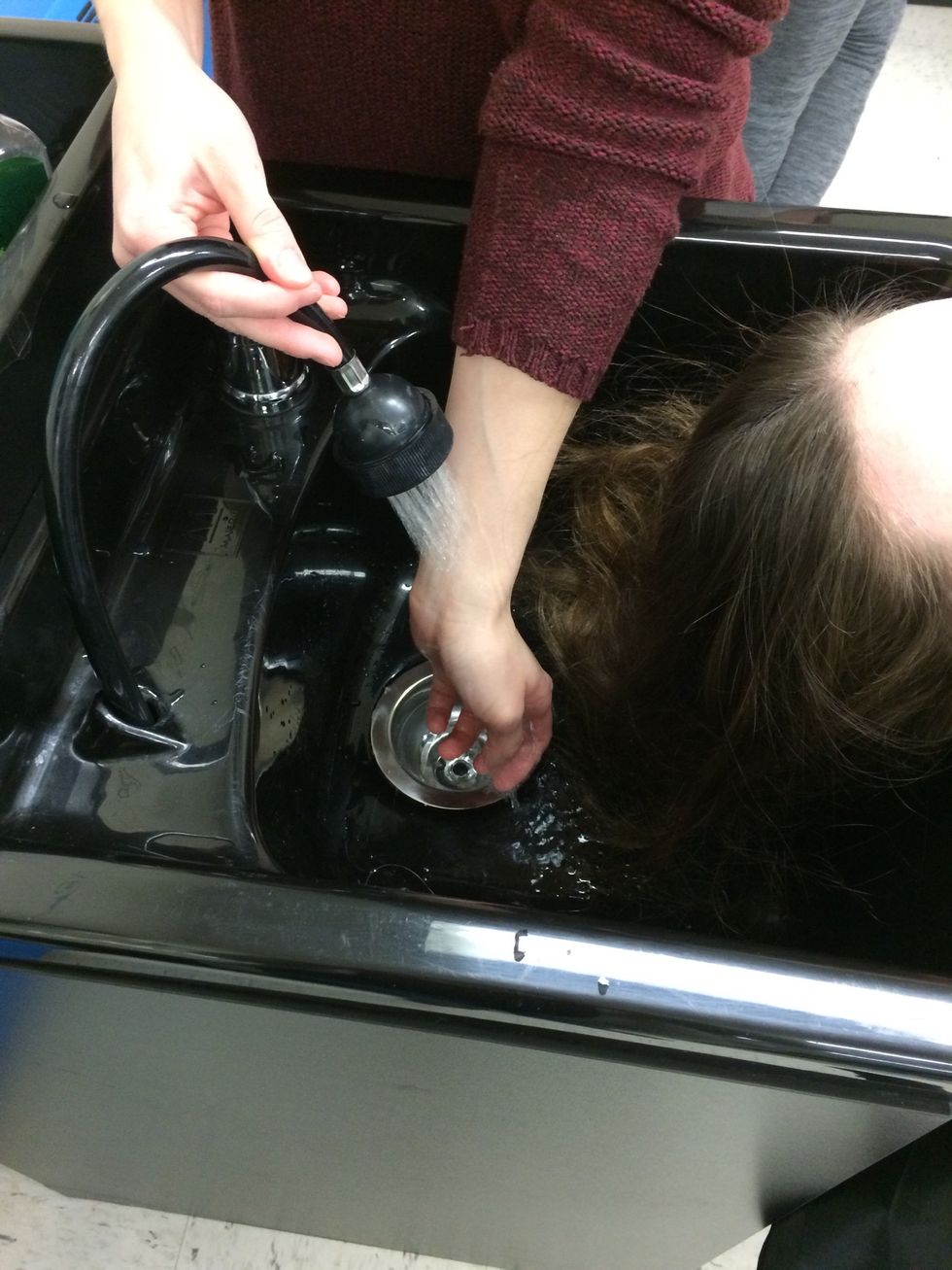 At sink, test water temperature on inside of the wrist.
Wet hair while protecting face and ears by cupping your hand around clients face. Keep one finger in stream to constantly monitor waters temperature.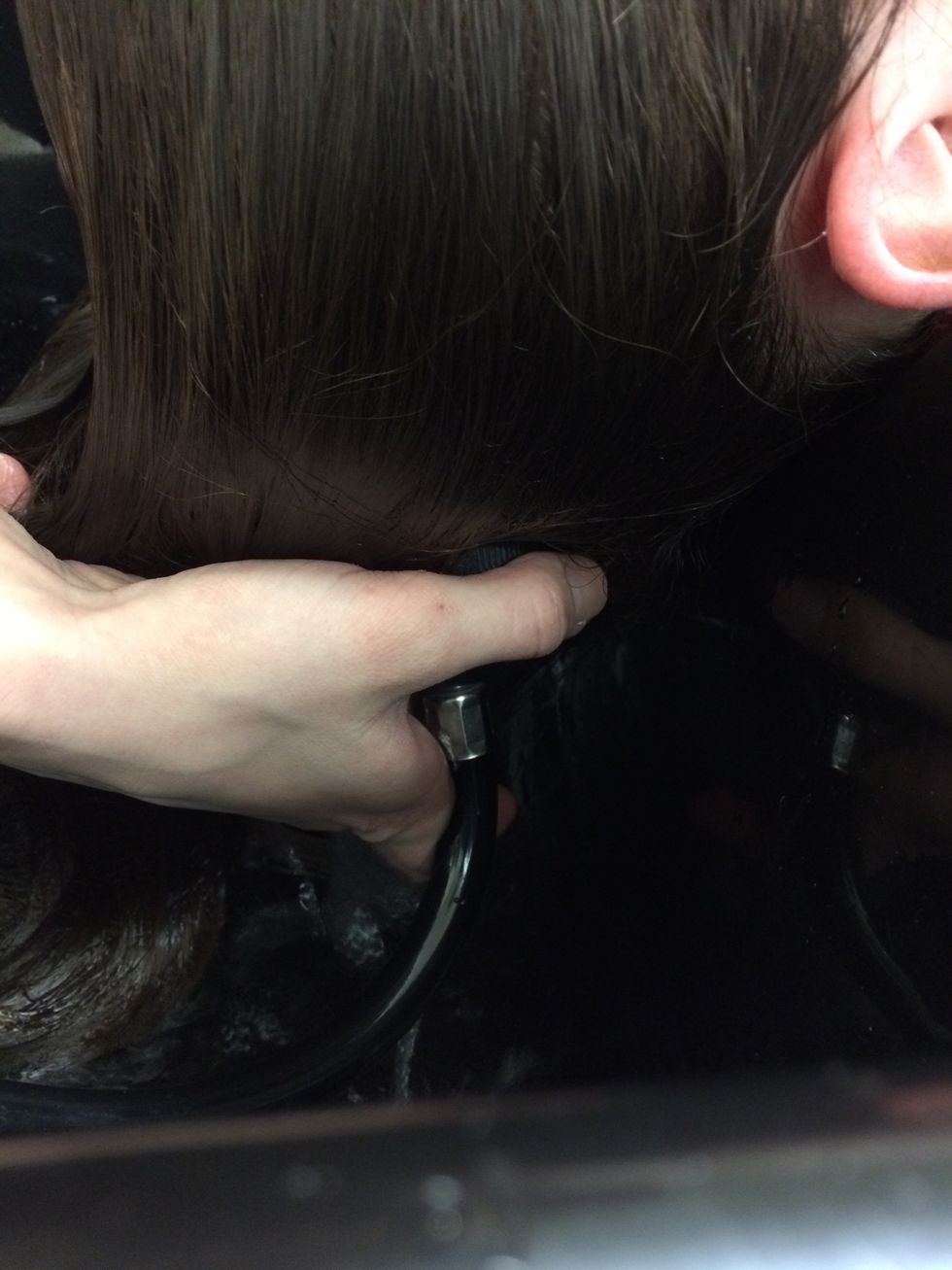 Lift the hair to get underneath and fully saturate the hair.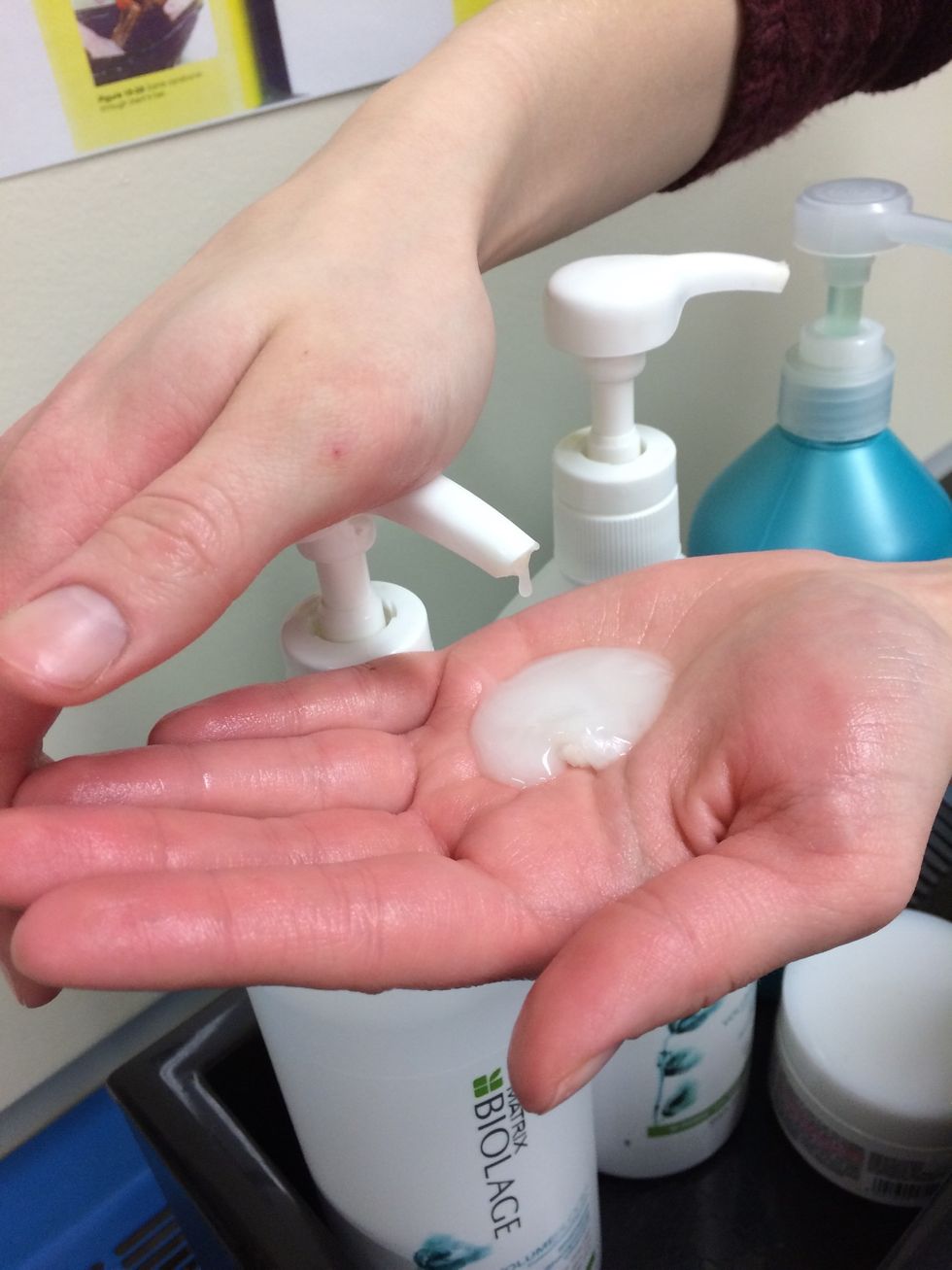 Turn water off. Take dime size squirt of shampoo into palm and spread evenly into both hands.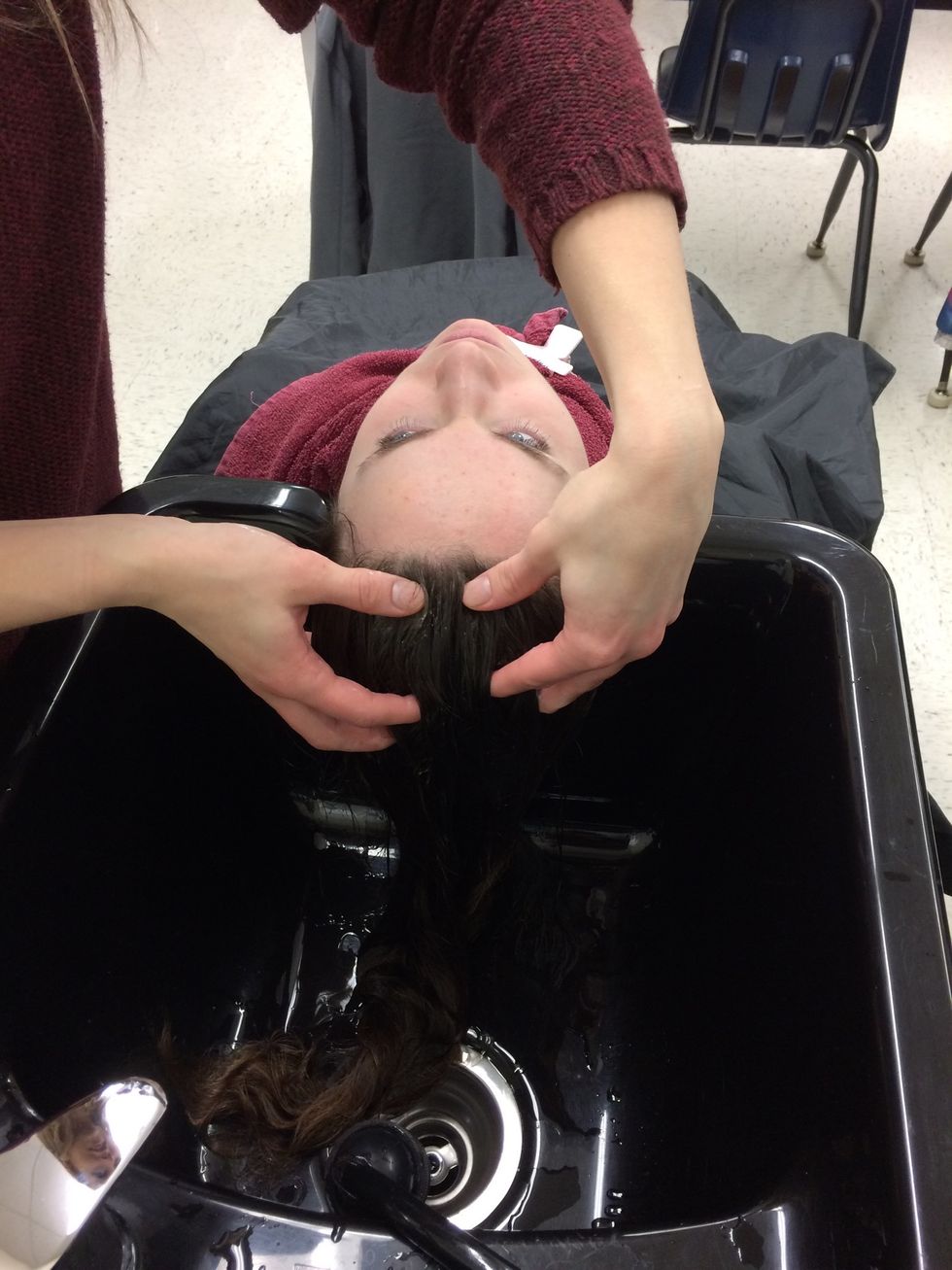 Beginning at the hairline in the middle, massage gently in circular motions, working the shampoo into a lather. (Add more shampoo if it's not lathering).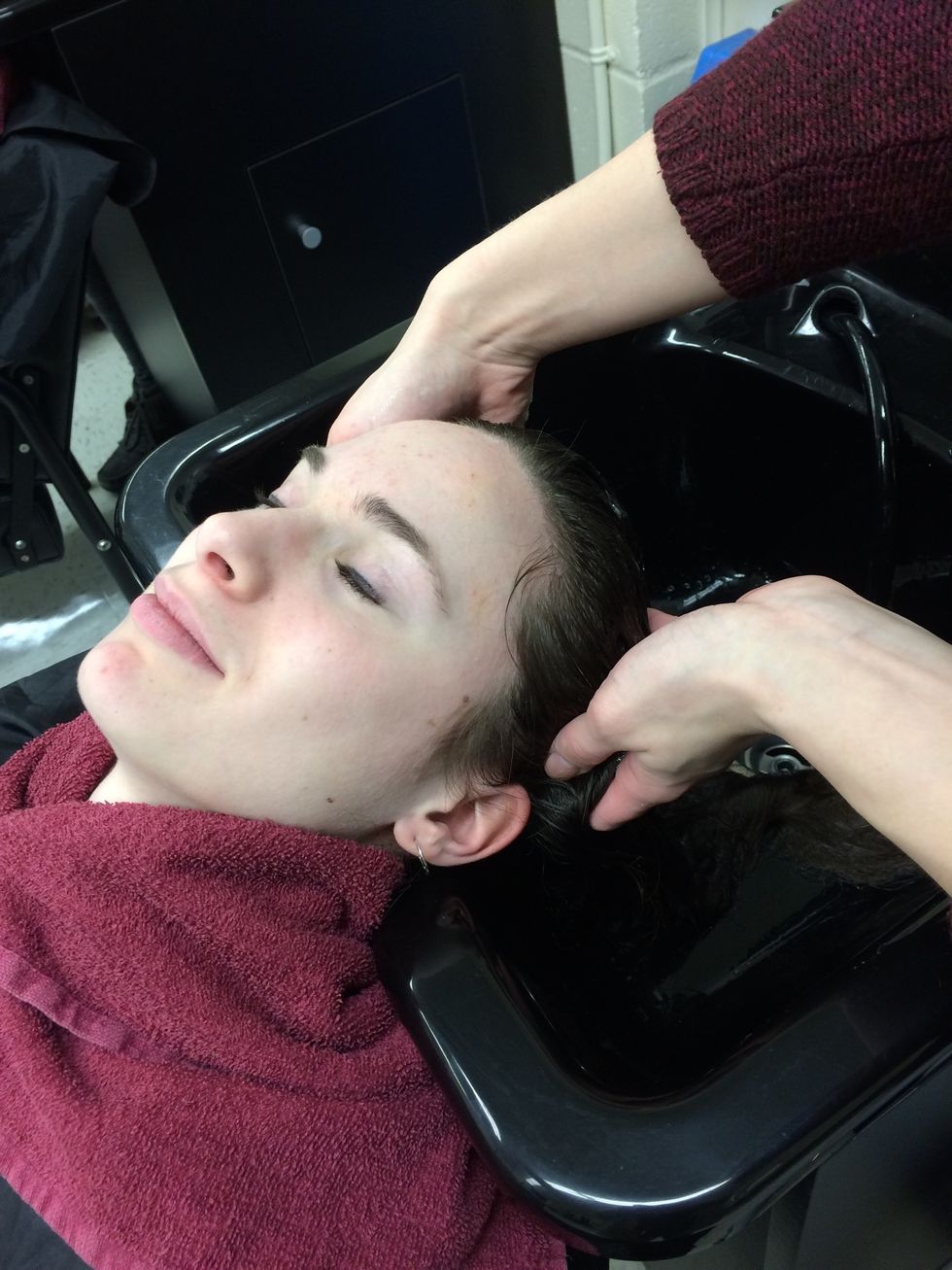 Gently massage backward towards the nape of the neck. Repeat on sides of the head.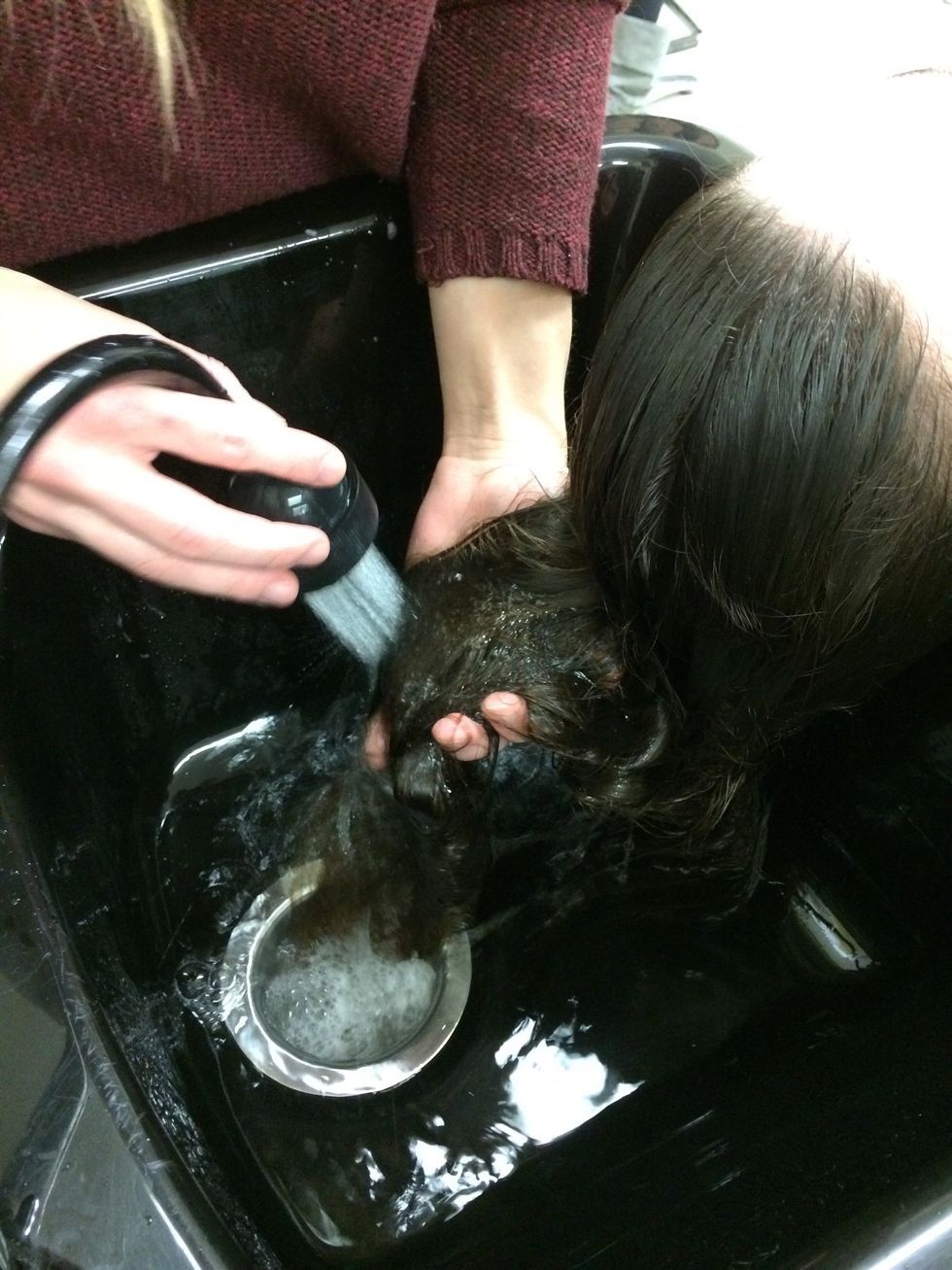 Rinse the hair ensuring all soap suds are rinsed out. Make sure to cup the clients face and ears to prevent a face wash.
Apply conditioner mid-lengths to ends, comb through to evenly distribute.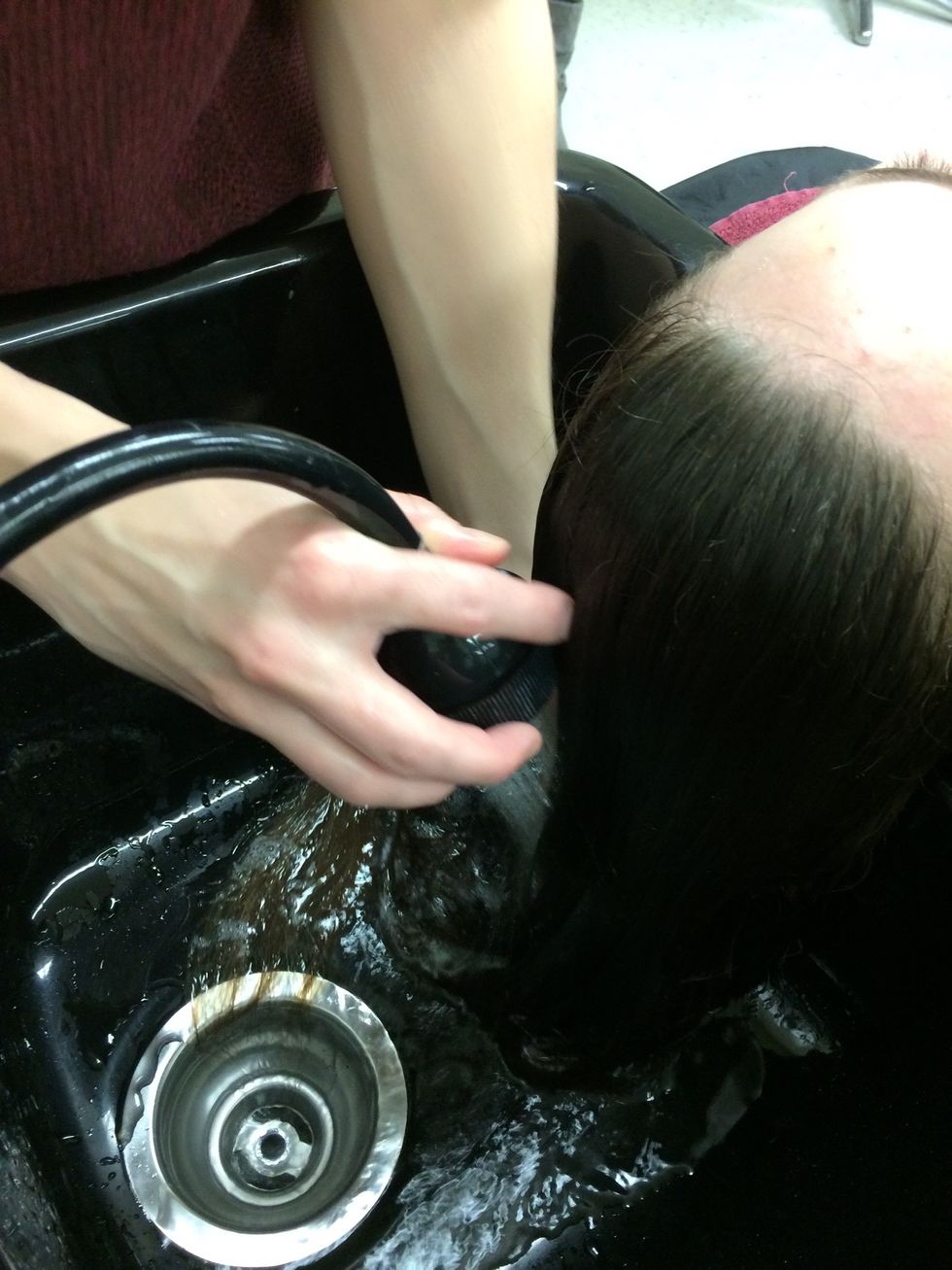 Rinse the hair, making sure all conditioner is out.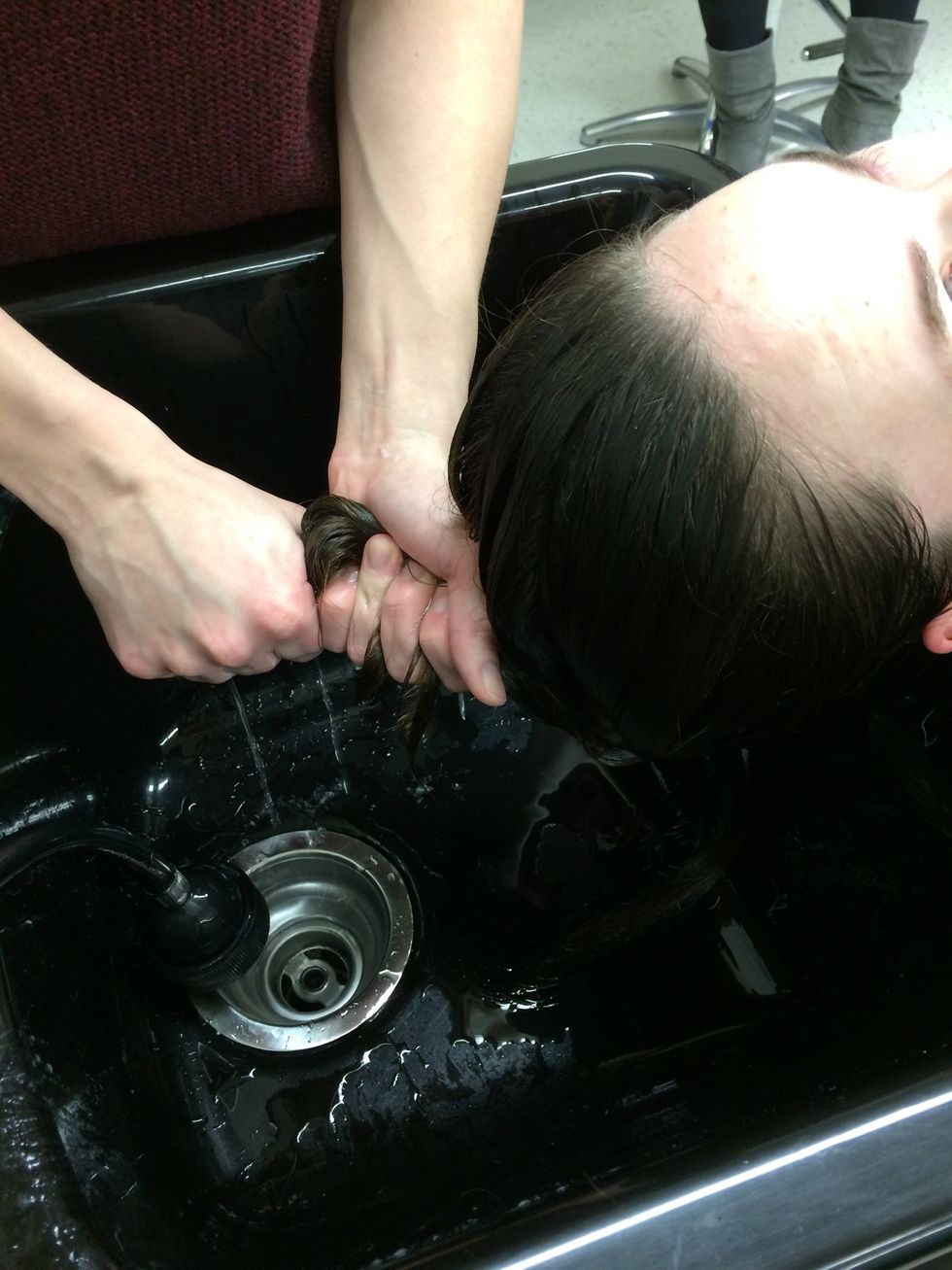 Squeeze the hair to remove all excess water.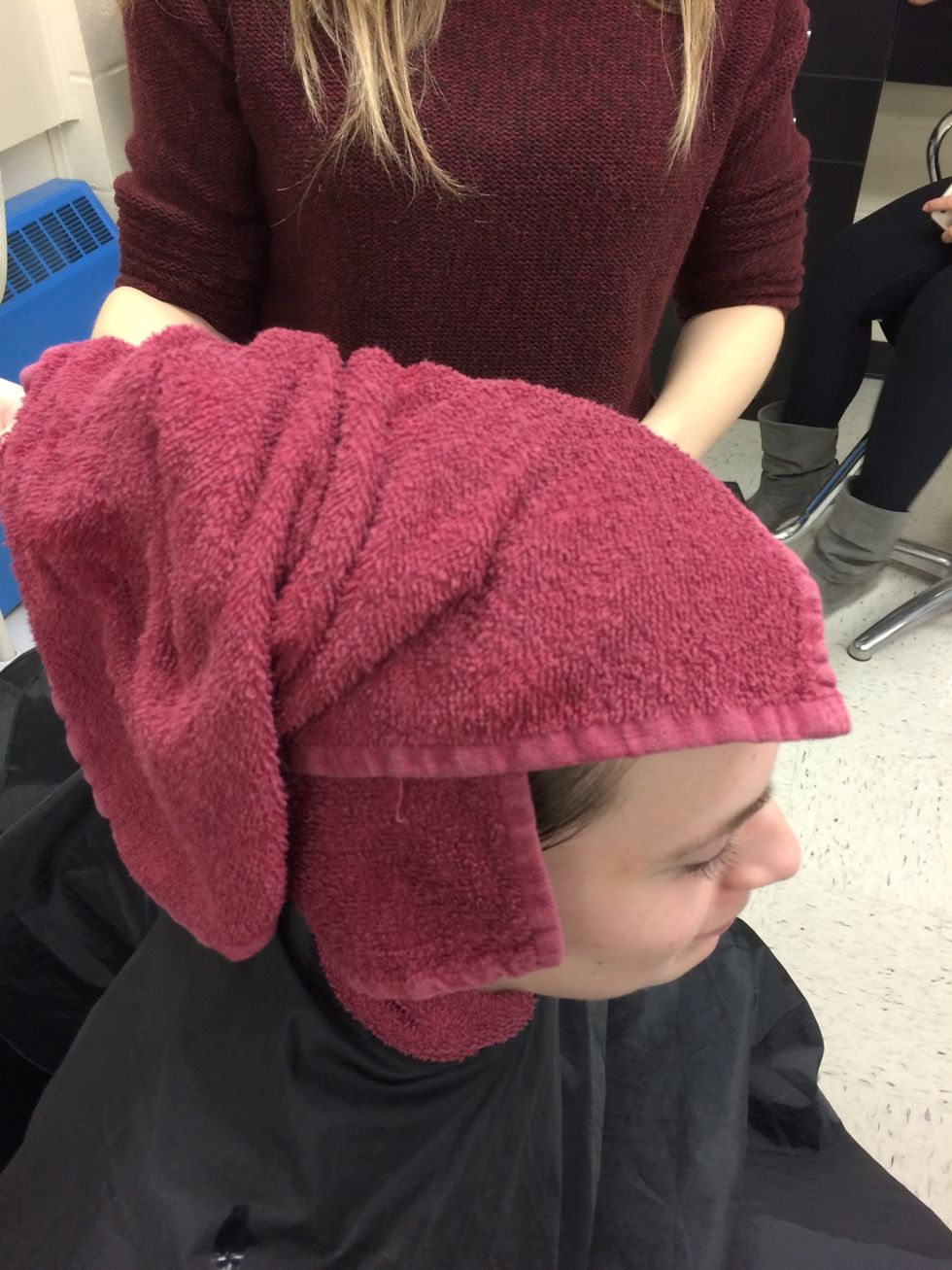 Wrap towel from the neck around head to transport the client to the station.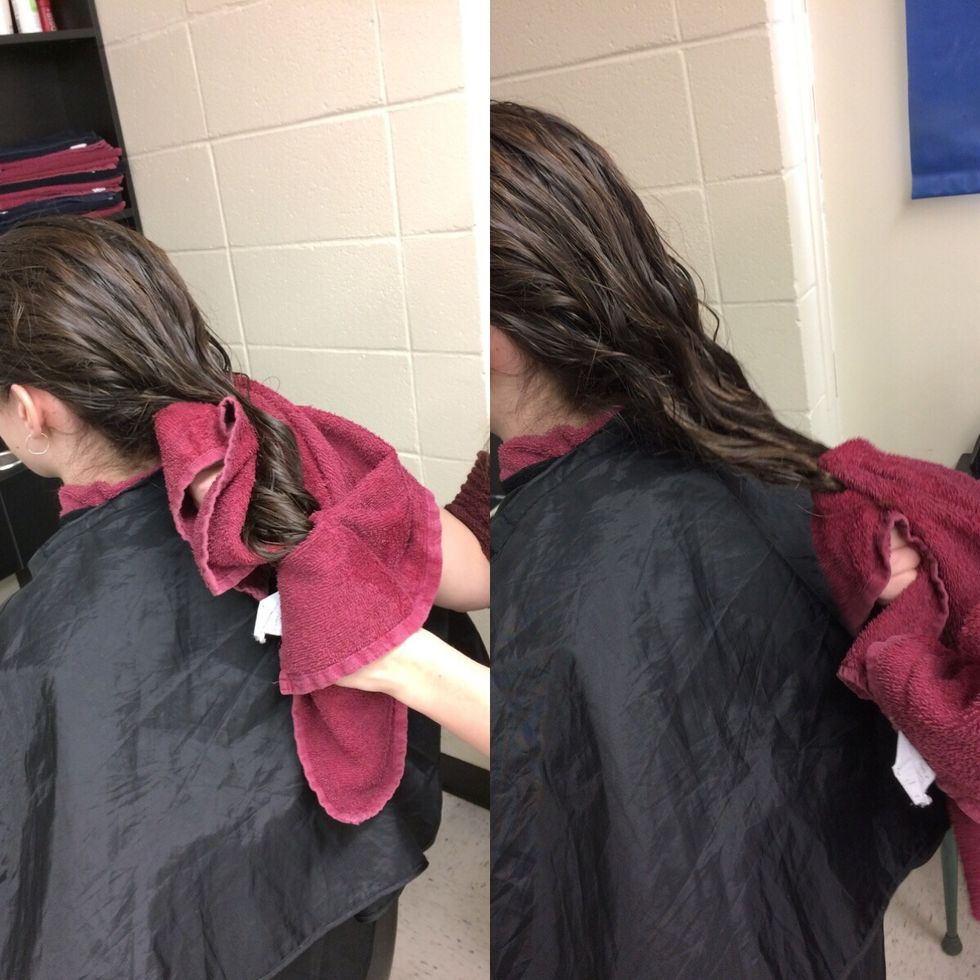 Blot water from hair by gently squeezing the hair with the towel. Do not rub.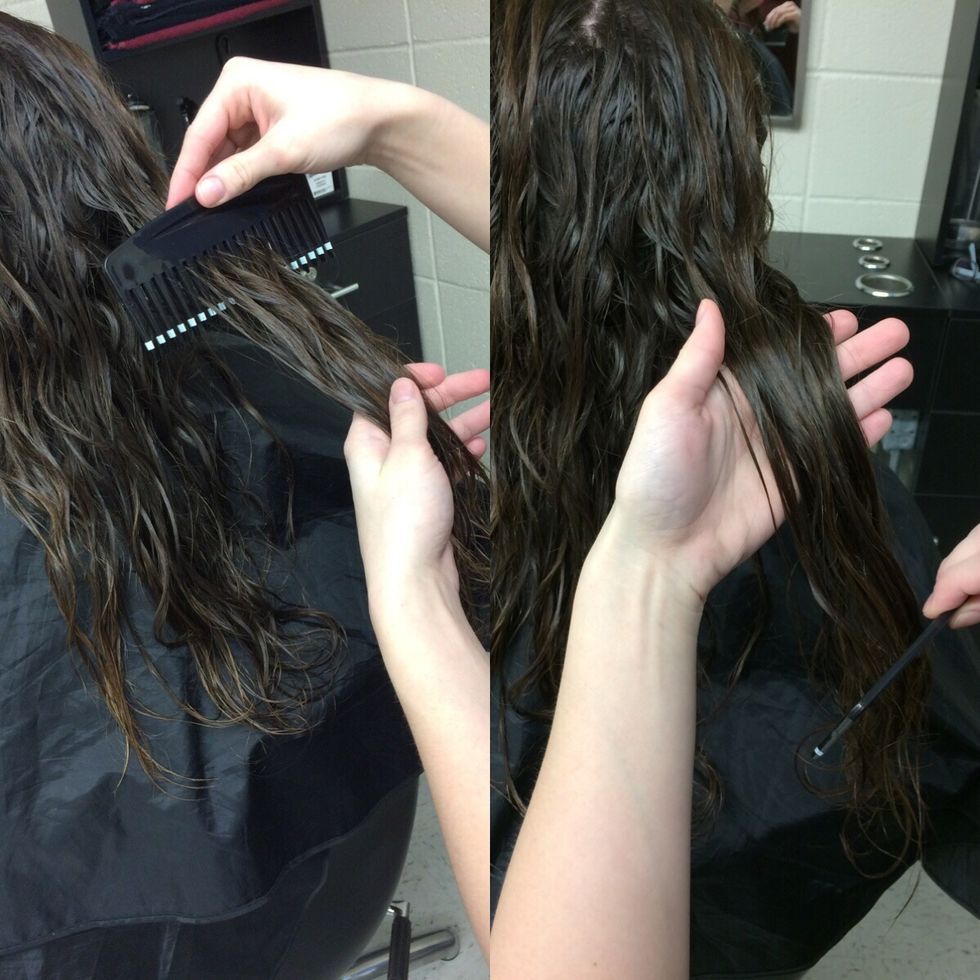 Comb out hair using a wide tooth comb.
1.0 Wide Tooth Comb
1.0 Paddle Brush
1.0 Tail Comb
1.0 Drape