How to shake and bake chicken w/ blue corn tortillas
Another simple dish from my kitchen.
89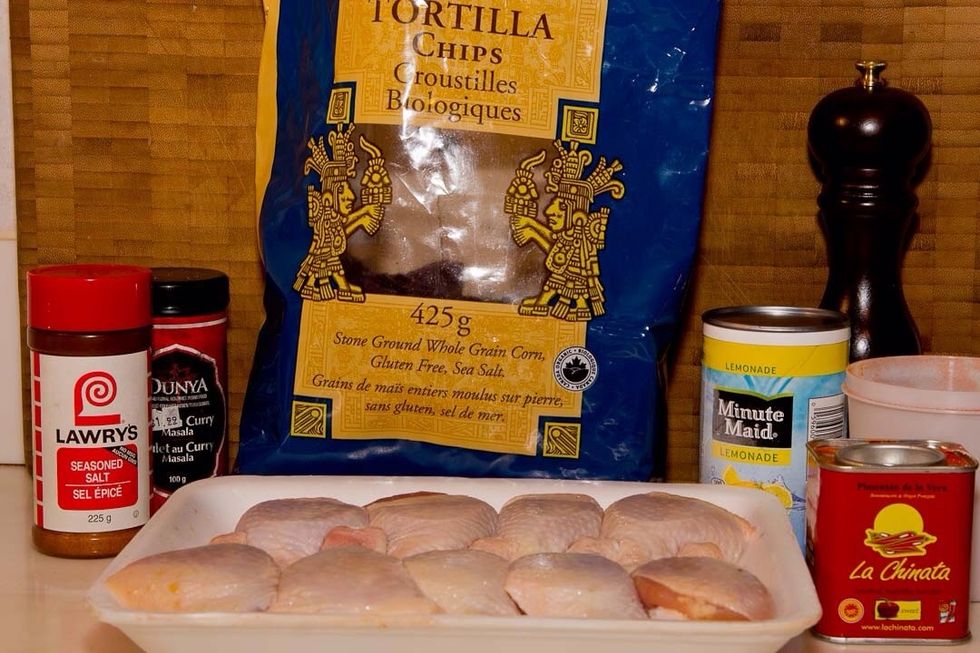 Get your ingredients together (see supply list) and preheat the oven to 450 F.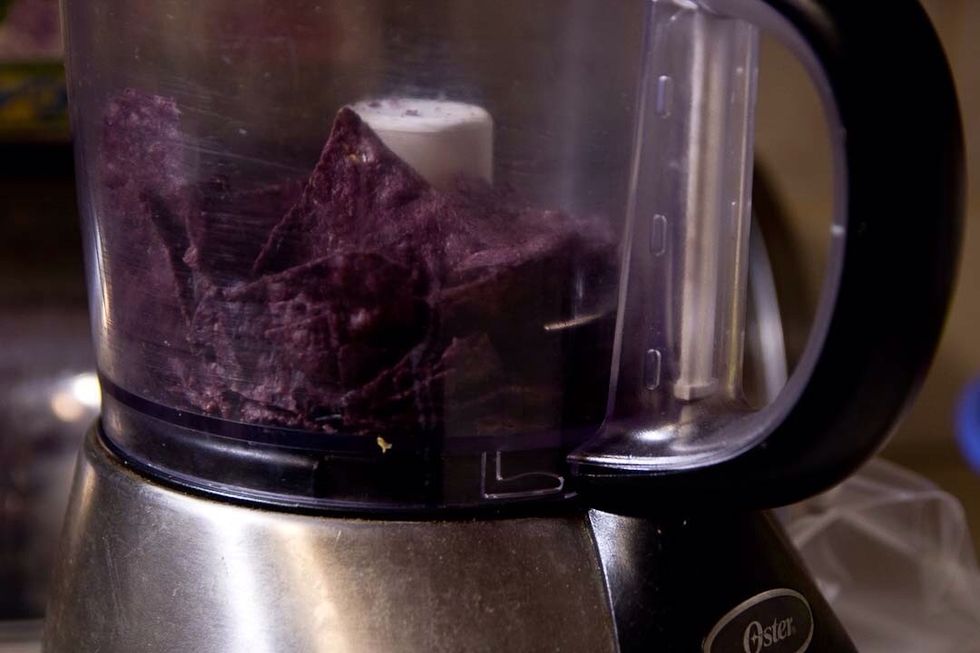 Chop chips to make crumbs. I've used blue corn chips but feel free to use any real tortillas. I wouldn't recommend Doritos but fill your boots if that's all you have
Get your spices together and add them to the crushed blue corn chips.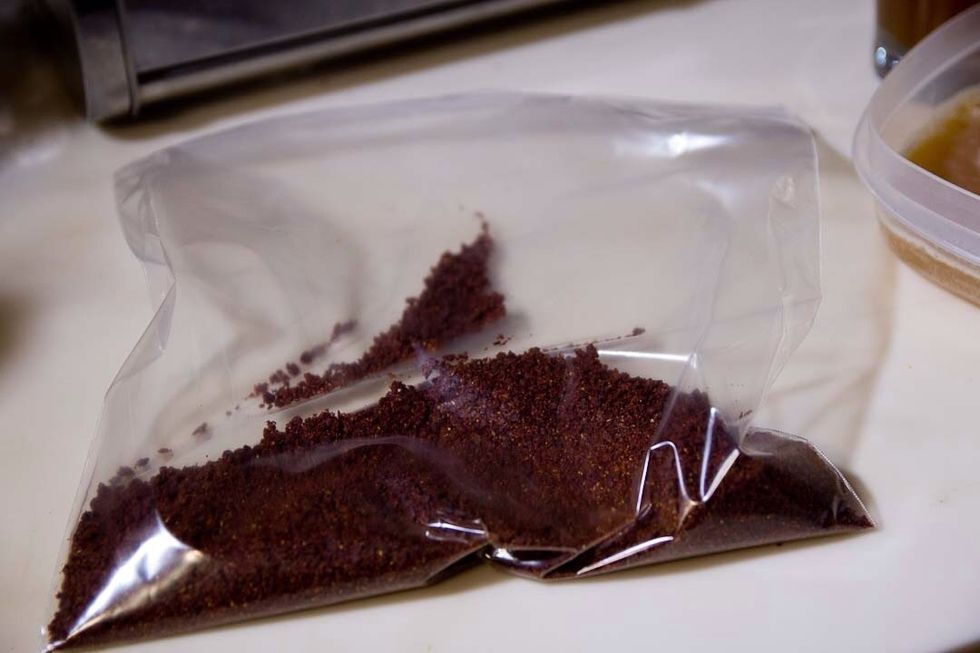 Place the crushed tortilla and spice mixture into a baggy.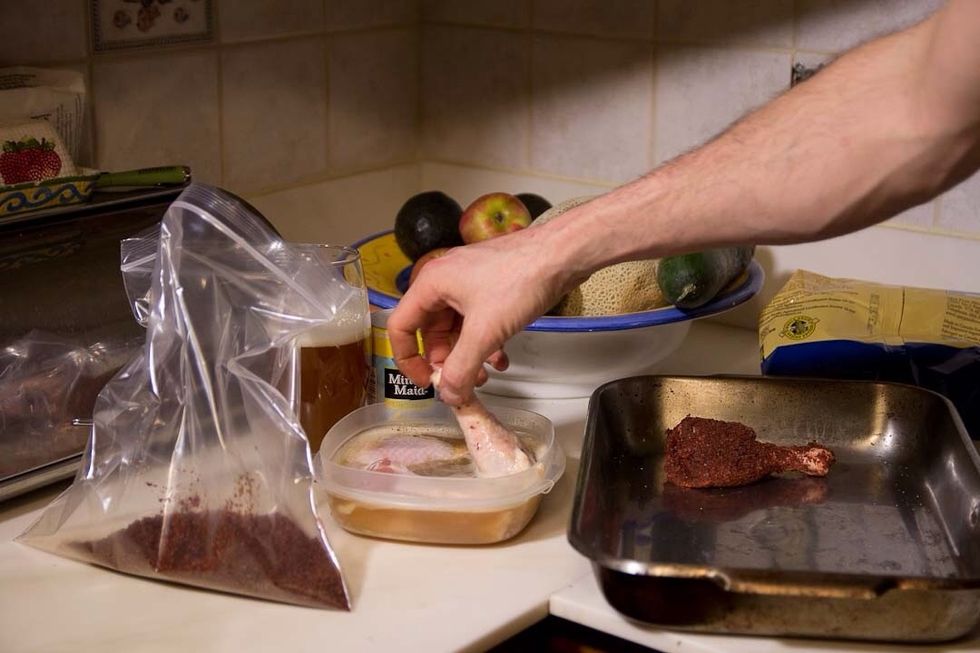 Dip the chicken into some beer or juice. I've used beer an concentrated lemonade here.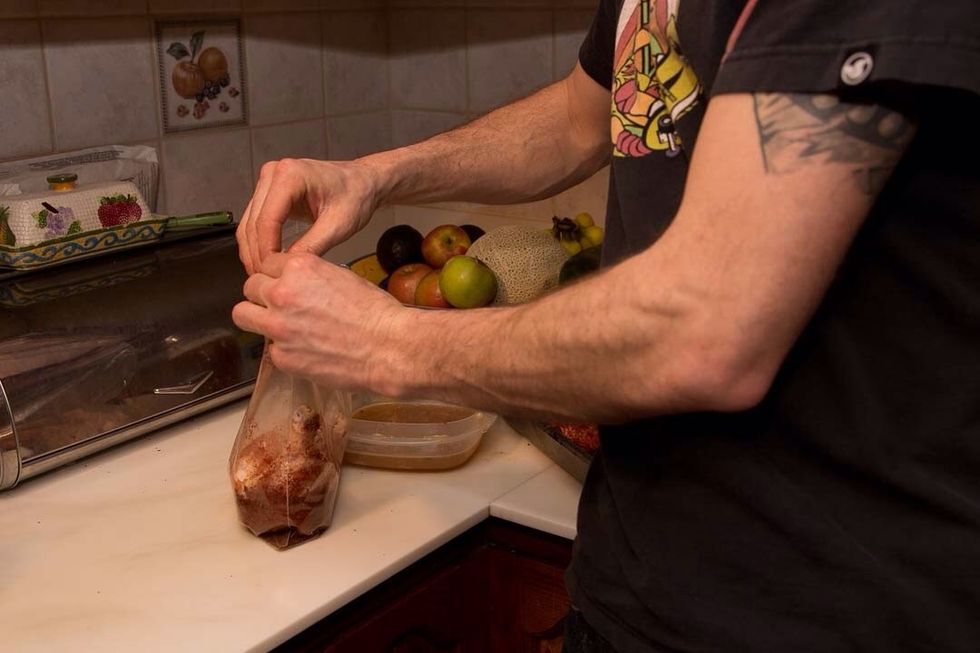 Then place about 2-4 at a time into the baggy and shake. Leaving a lot of air in the baggy makes shaking easier.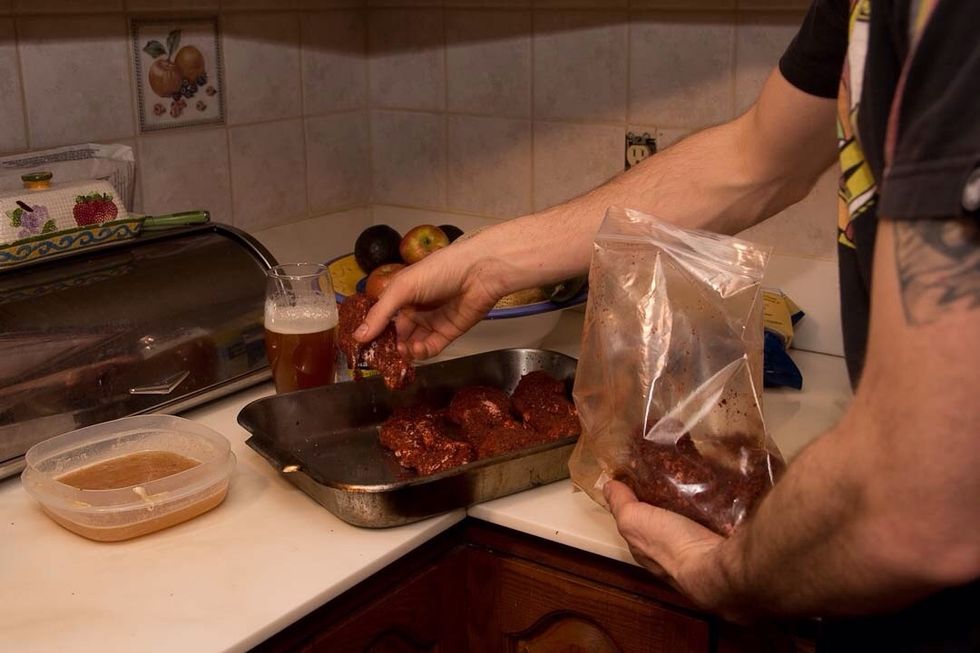 Place on a good pan. I didn't even use oil and they didn't stick at all. If you have parchment, wouldn't hurt to use some here to make clean up easier.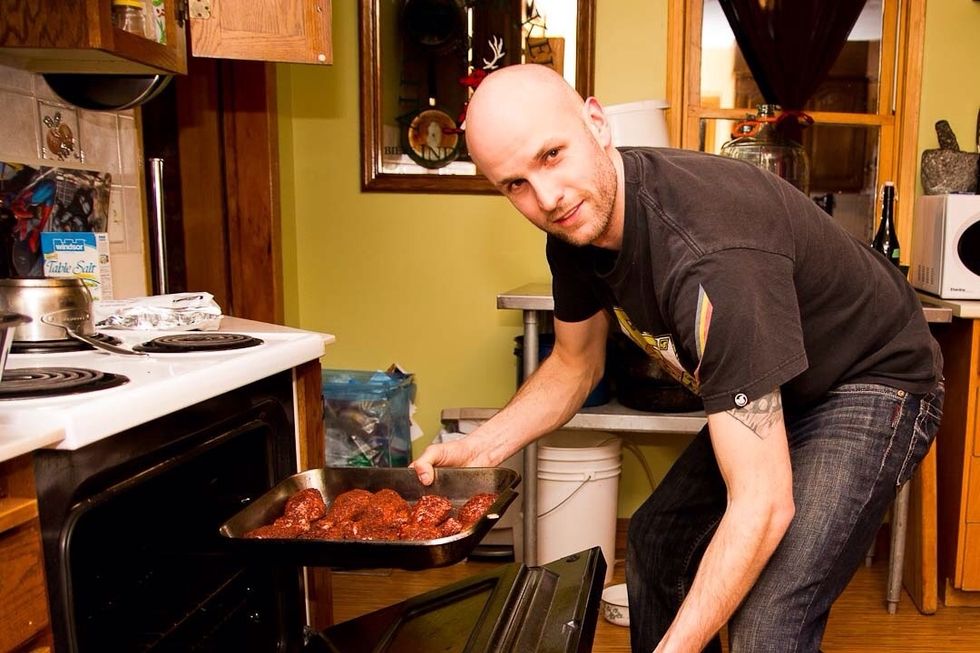 Stick it in your preheated oven and smile for the camera. :)
These ones were crispy an delicious after about 30 minutes. Cooking them longer at a lower temperature would produce a final product that falls off the bone.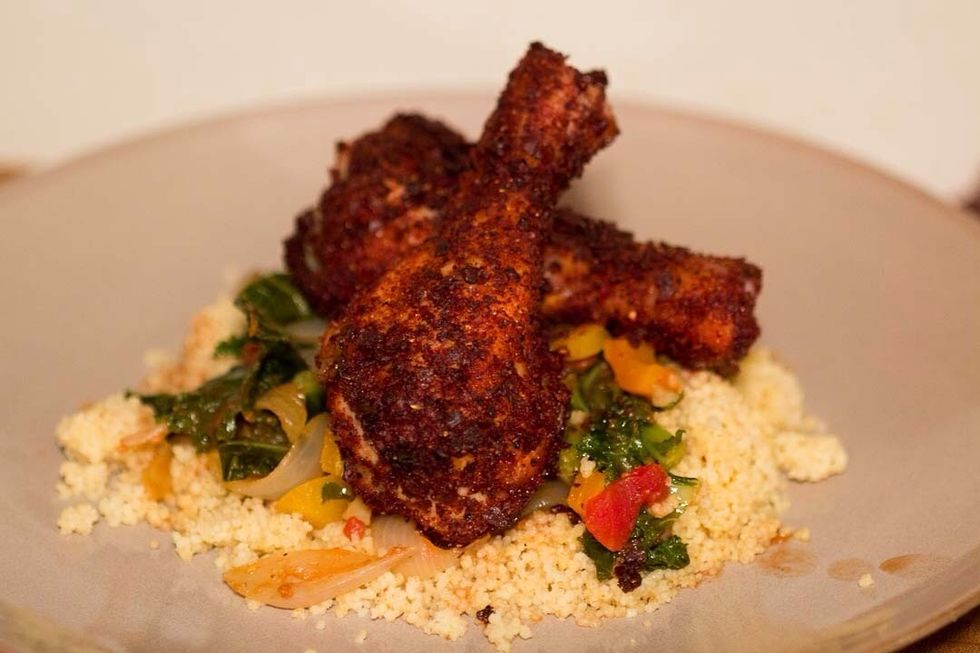 Here they are served over cous cous and with my Tomato and kale with peppers(see my other guides) Cheers and make sure to like and follow for more recipes every week
2.0lb Chicken pieces
1.0c Blue corn tortilla chip (crushed)
2.0Tbsp Masala curry
2.0Tbsp Tandoori spice
1.0Tbsp Smoked Paprika
1.0tsp Seasoned salt
1.0Tbsp Fresh cracked pepper
1.0pt Beer or concentrated juice
1.0 Bag to shake chicken in
Jody Wagstaff
Chef turned cable guy, feeding his lust for cooking by sharing tips and tricks on the interweb. The rest of my time is spent djing, ultimate and fatherhood