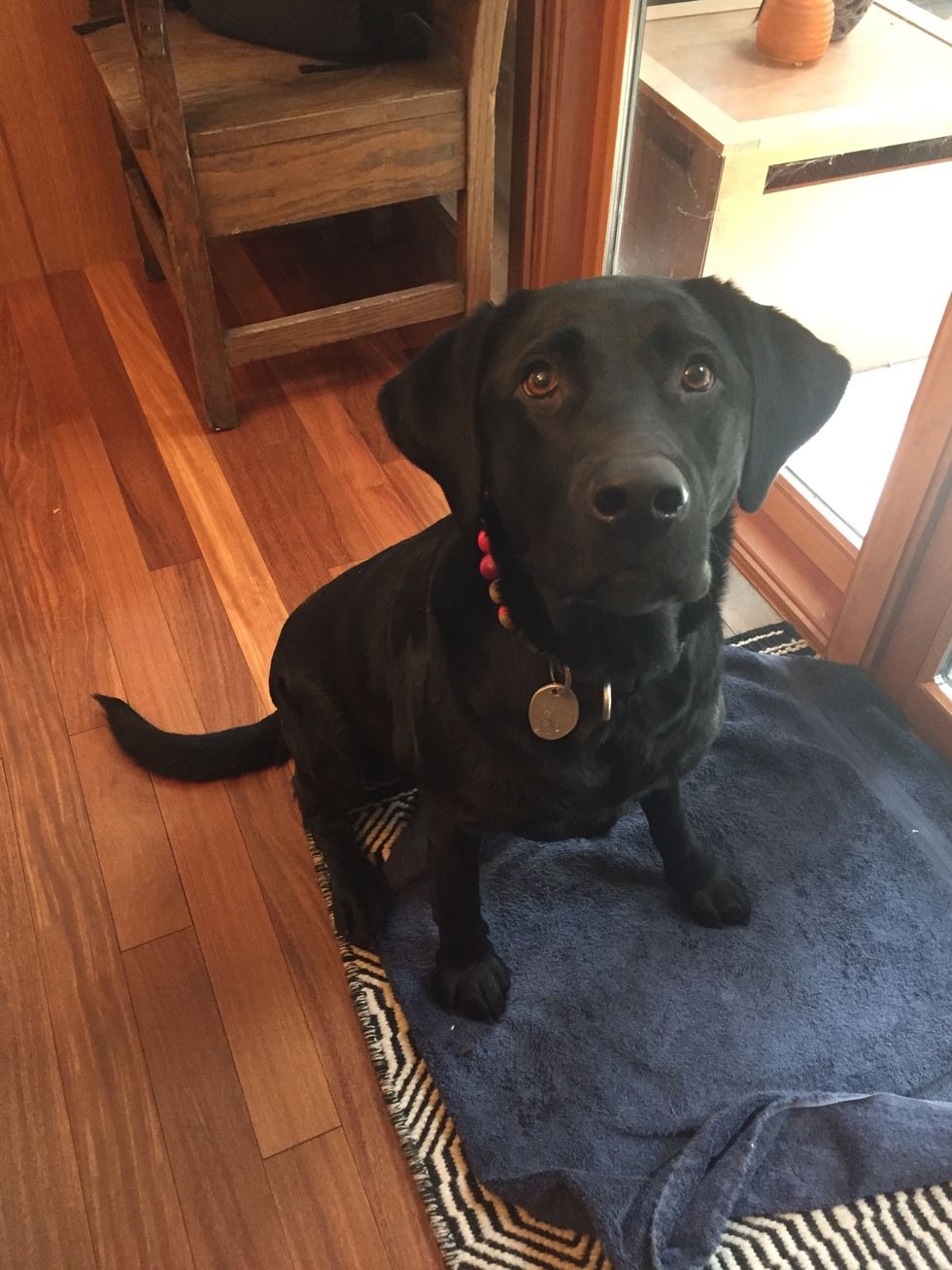 Start off by getting your dog to sit.
Once your dog is sitting. Pick up your furry friends paw and say a command shuck as; shake, five or paw.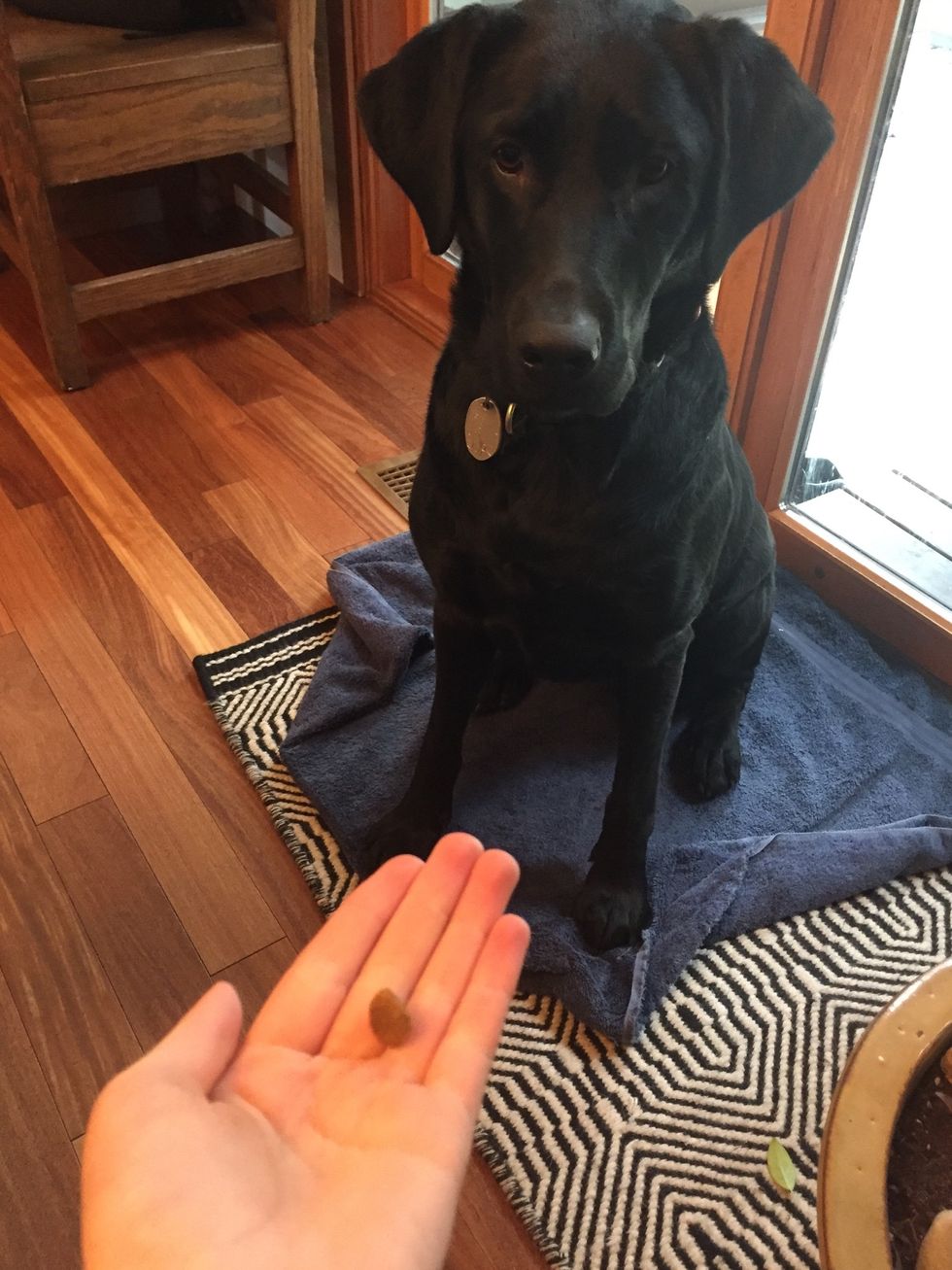 After, reward your puppy with a treat.
Here is another option for training.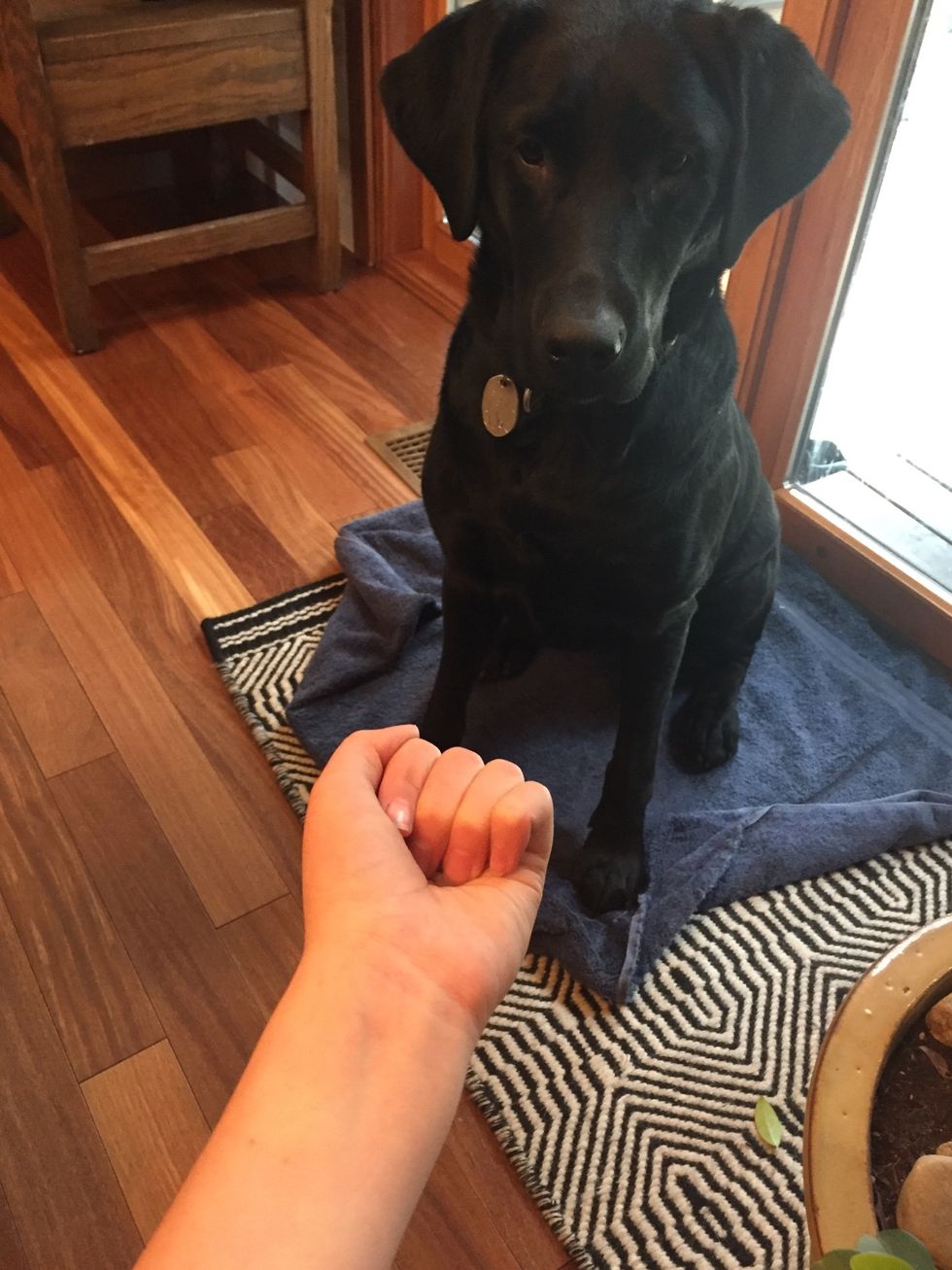 Place a treat in your hand. Show your dog the treat, then close it. let your him/her get interested.
As a result your dog should paw at your hand. If so, reward your puppy.
Soon after with lots of practice and patience your companion should be able to shake on command without treats.