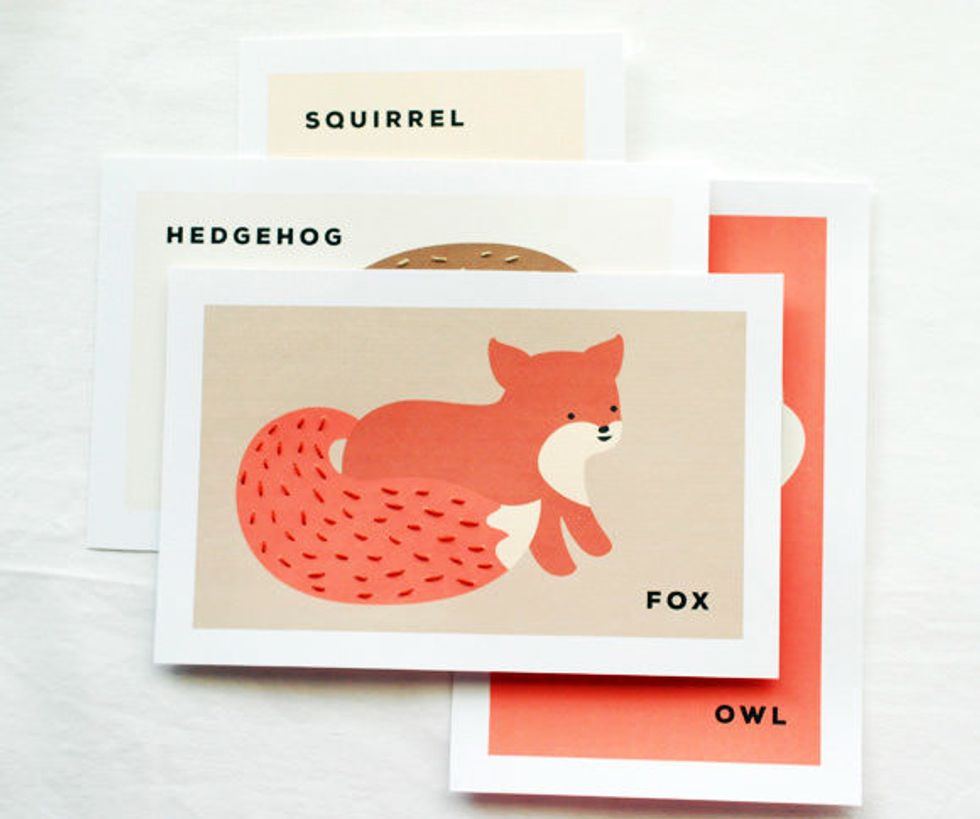 Collect all of the materials. Cut the cards and separate them.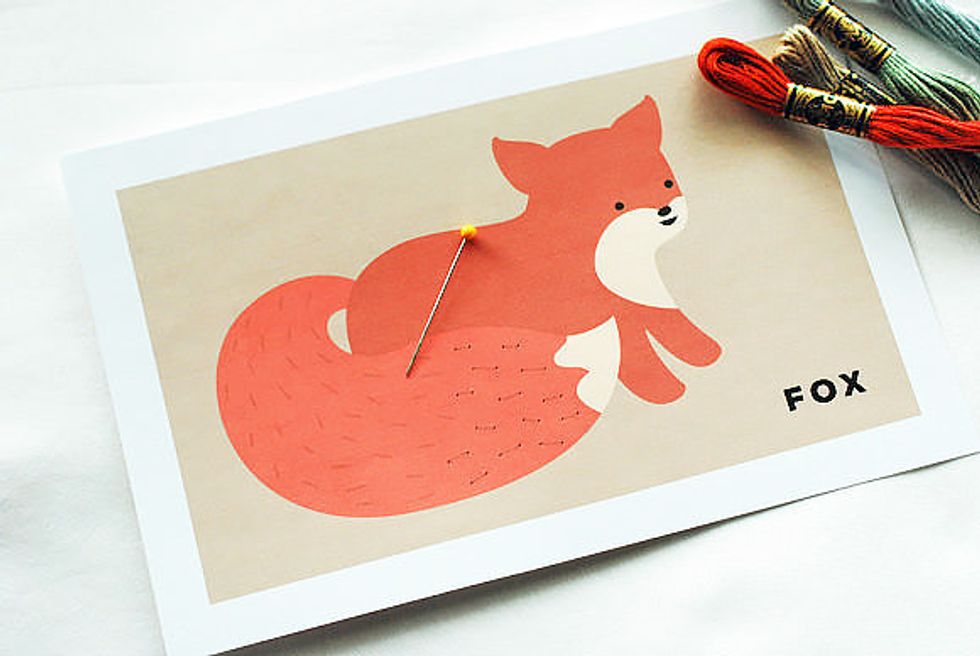 Use a straight pin or a sharp needle to poke holes in the card stock at each dot mark.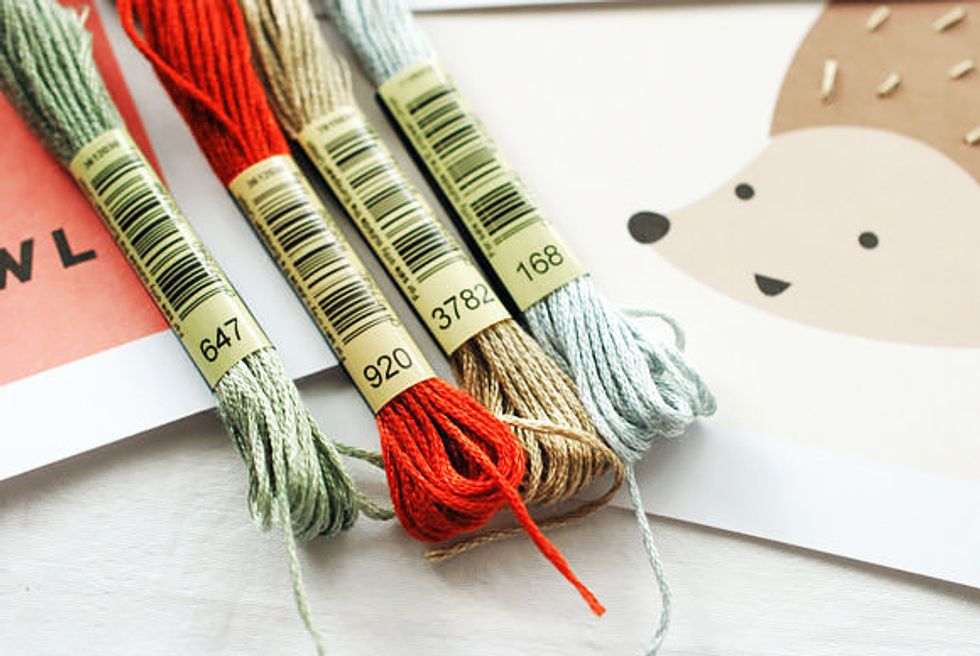 Cut a piece of embroidery floss in a color of your choice.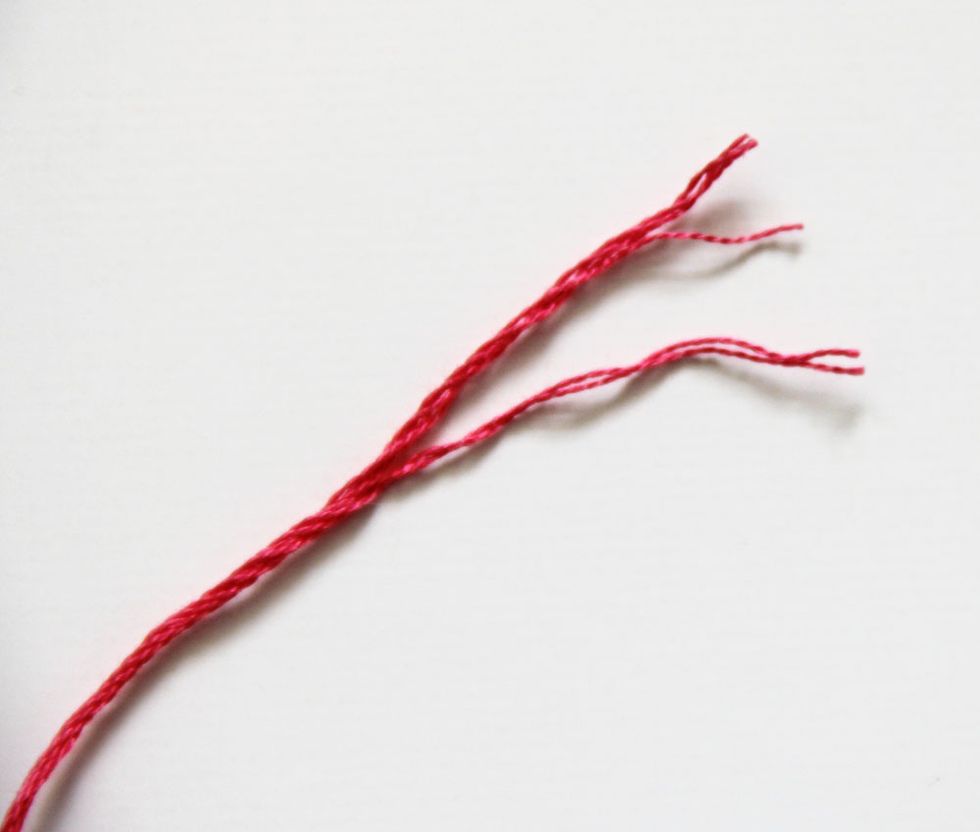 Separate out three strands of the floss. These 3 strands are going to make (together) the thread you will use for stitching.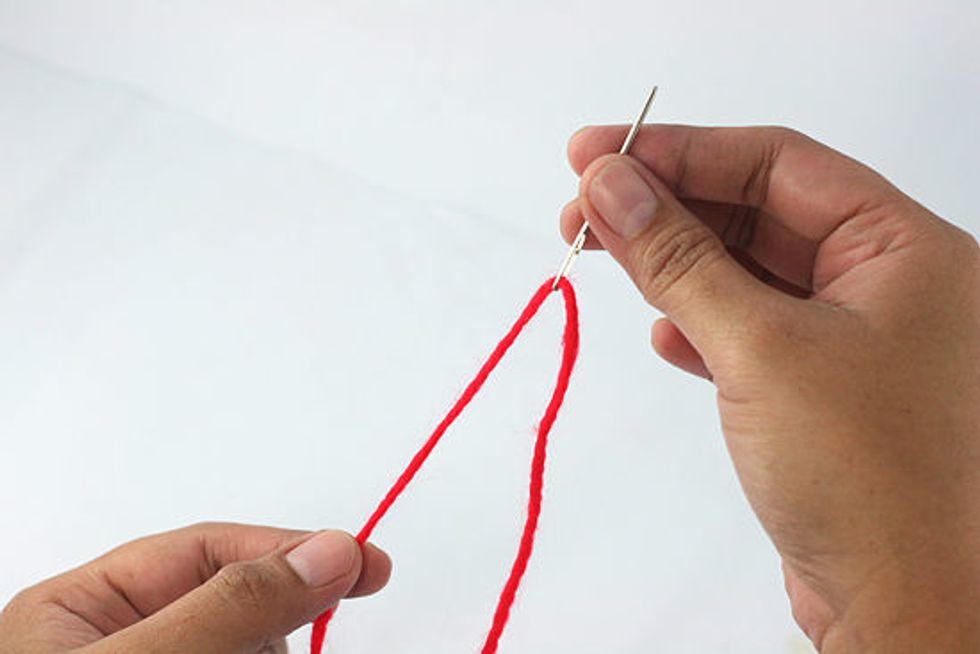 Thread your needle and tie a knot at one end of the floss. If you don't know how to thread a needle, don't worry. Refer to the next slide to find on-line instructions.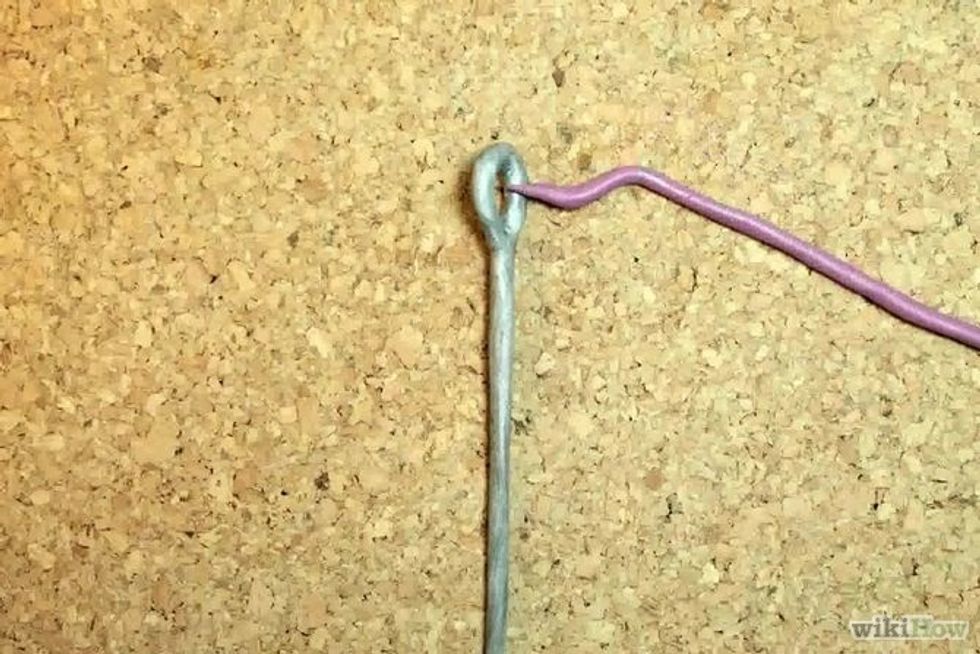 Instructions on how to thread a needle and tie a knot: http://www.wikihow.com/Thread-a-Needle-and-Tie-a-Knot
Start stitching, making one straight stitch conecting 2 dots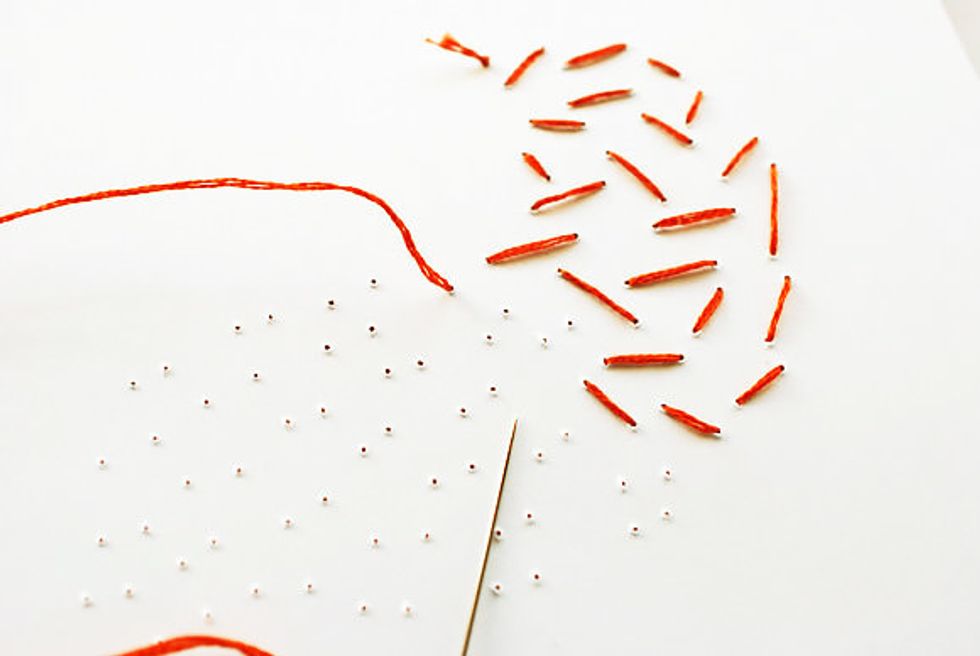 This will be the back of your card. The back of your work is almost as important as the front!
When you reach the end of your floss or have finished with a section, tie a knot in the floss so that it's close to the back of your card.
Follow the same instructions for all the cards. And you are done!
6.0 Stitching Cards
1.0 Paper scissors
1.0 Pin
1.0 Rounded point needle
Embroidery floss