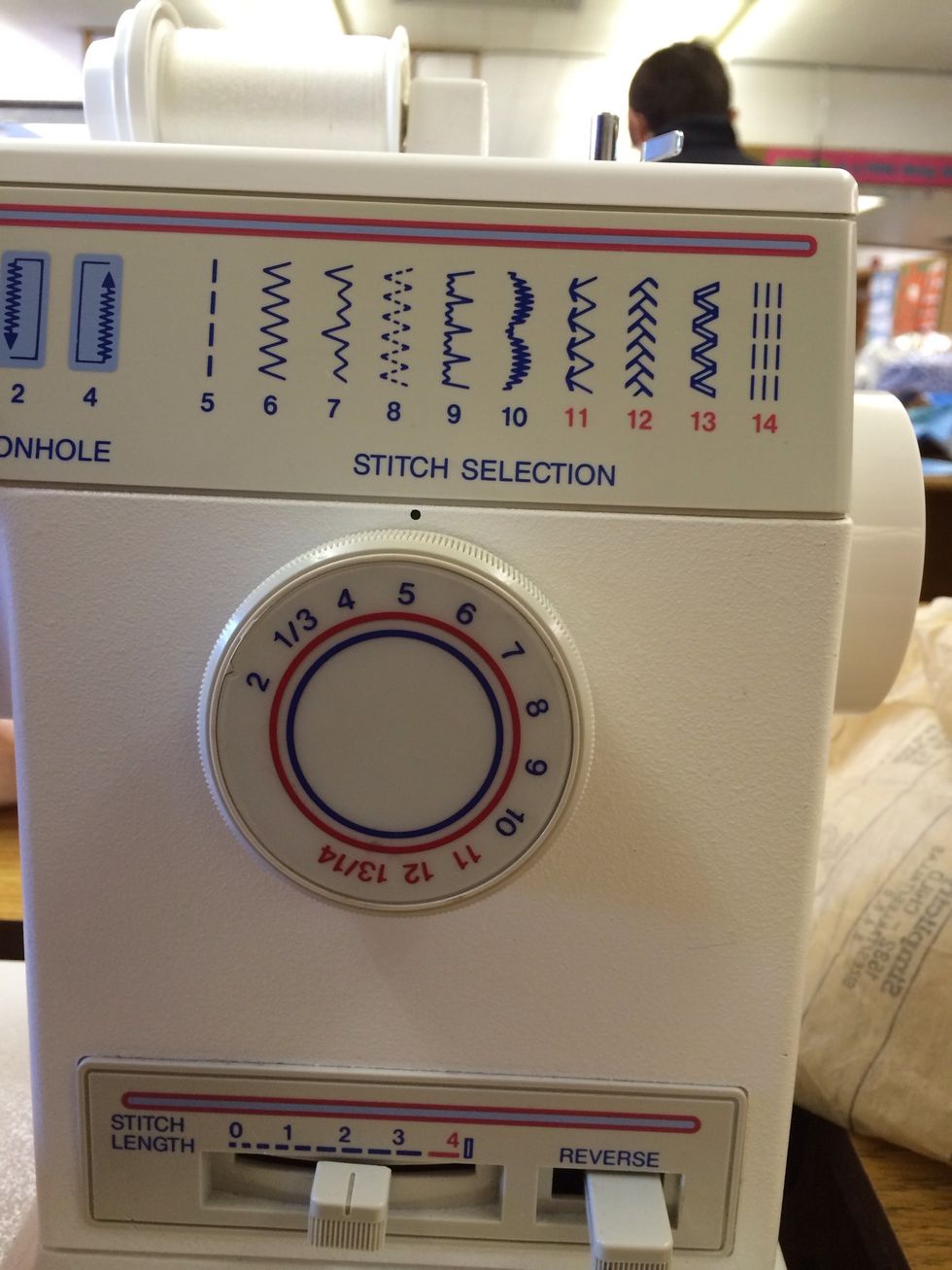 Select your stitch. Turn your dial until the black dot is above the number 5, the straight stitch.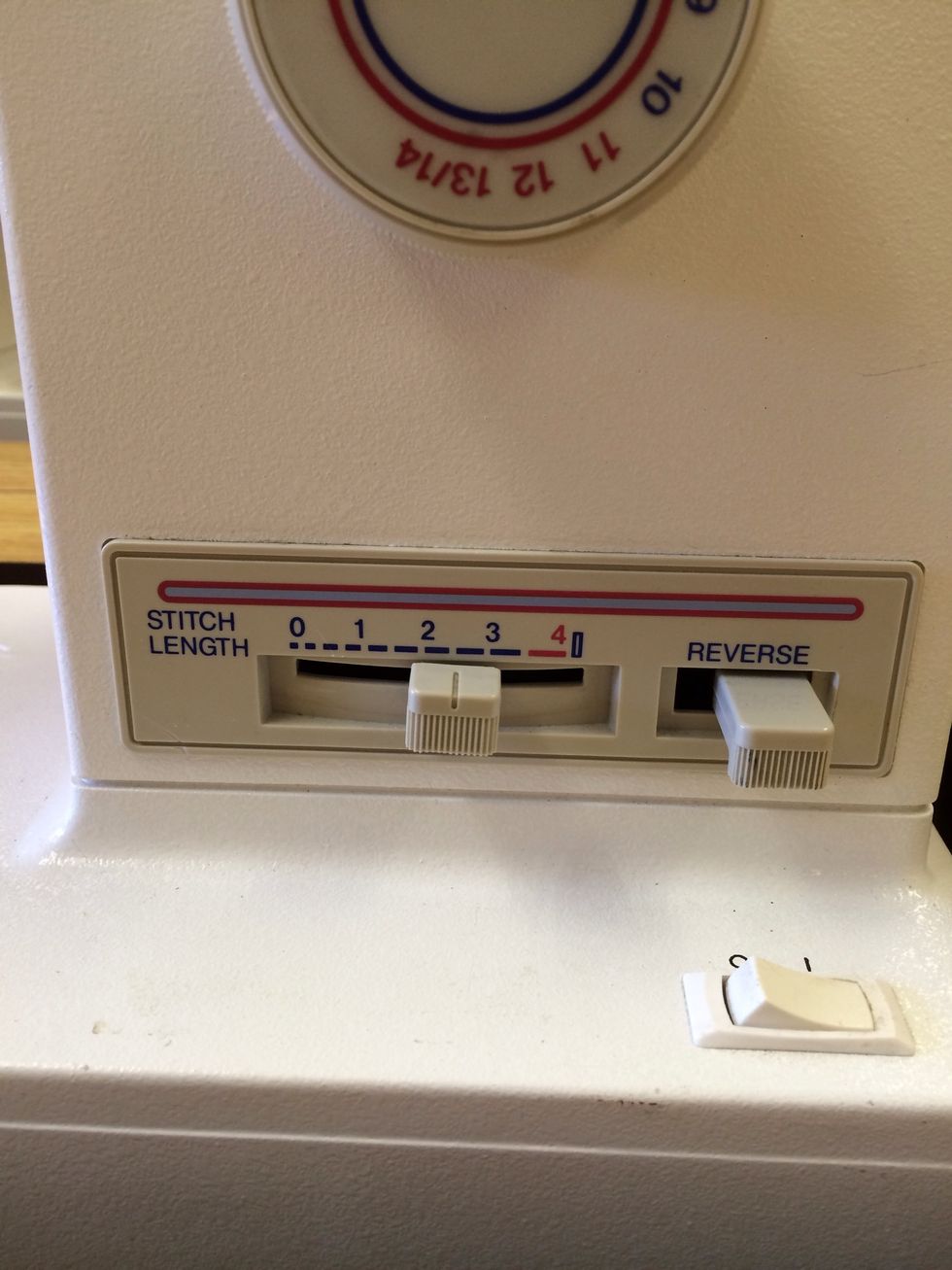 Set your stitch length to 2 and 1/2.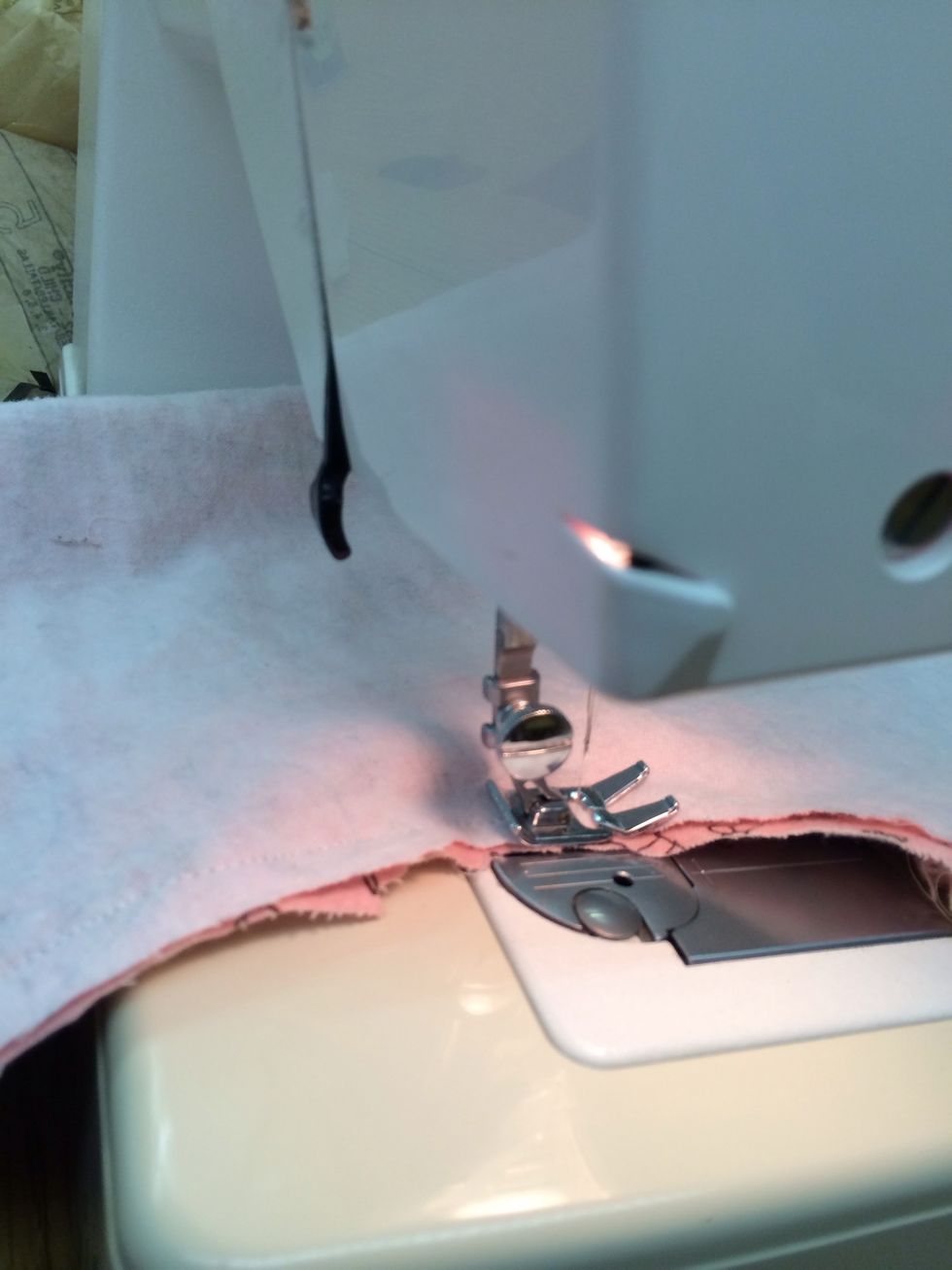 Before you sew, make sure the presser foot is down which is the metal thing that hold down your fabric. To to this, push the black lever down.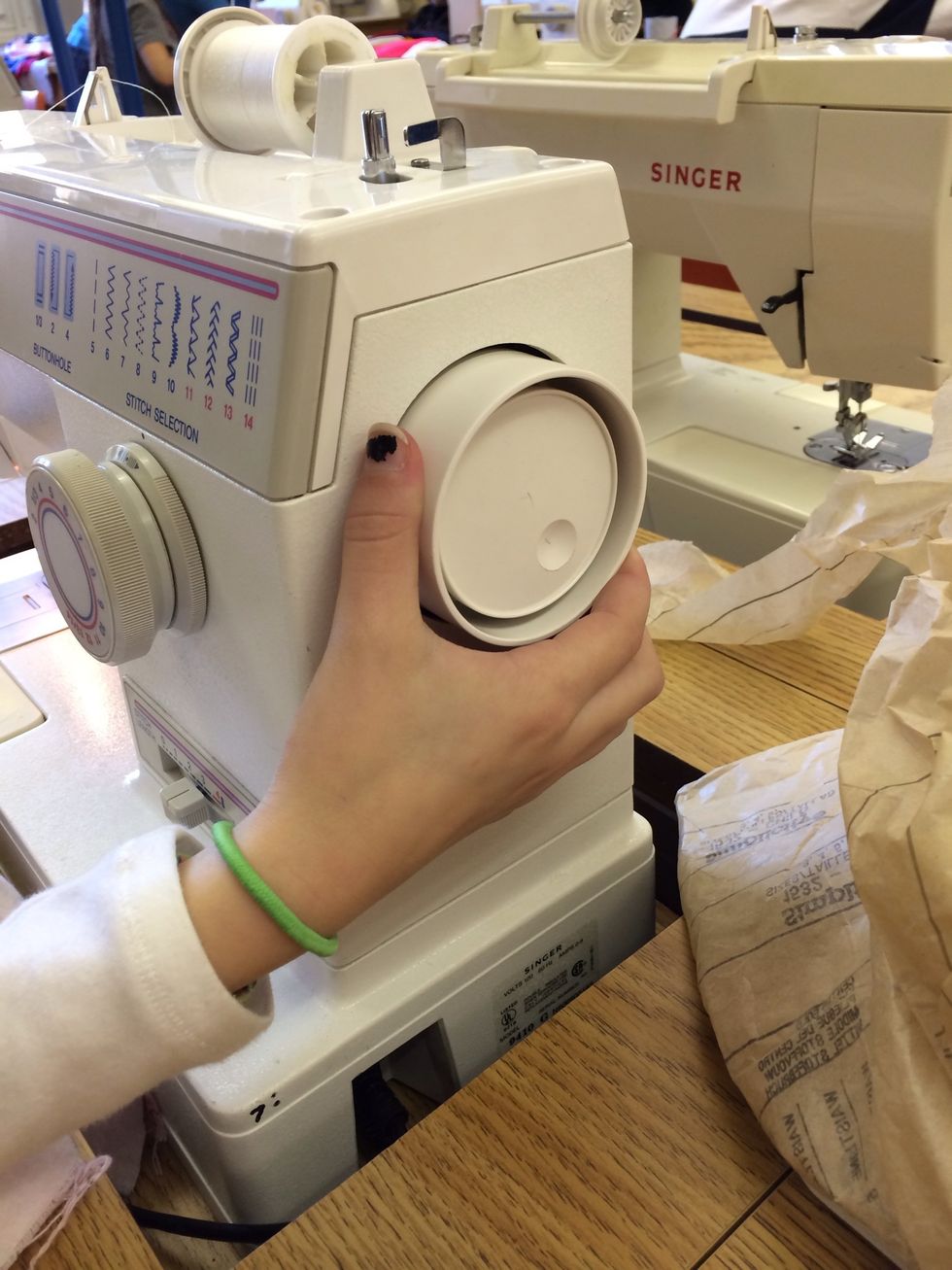 To use the sewing wheel, turn it towards you with your hand in a full circle.
Remember to sew along the 5/8ths line. This is the longest line. Align your fabric along the line and sew.
The creator of this guide has not included tools