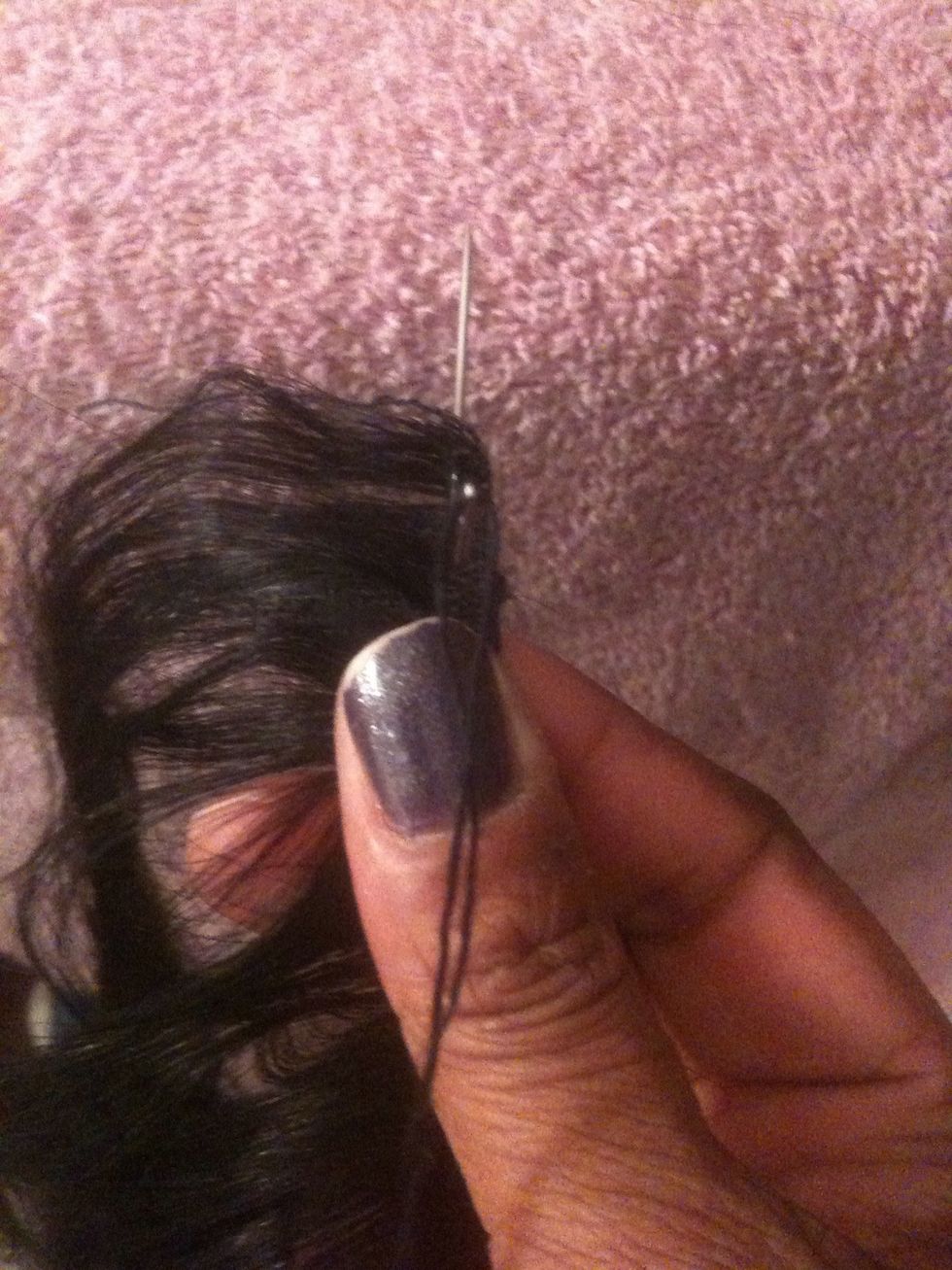 Push threaded needle through end of hair weft..
Pull through and loop to secure..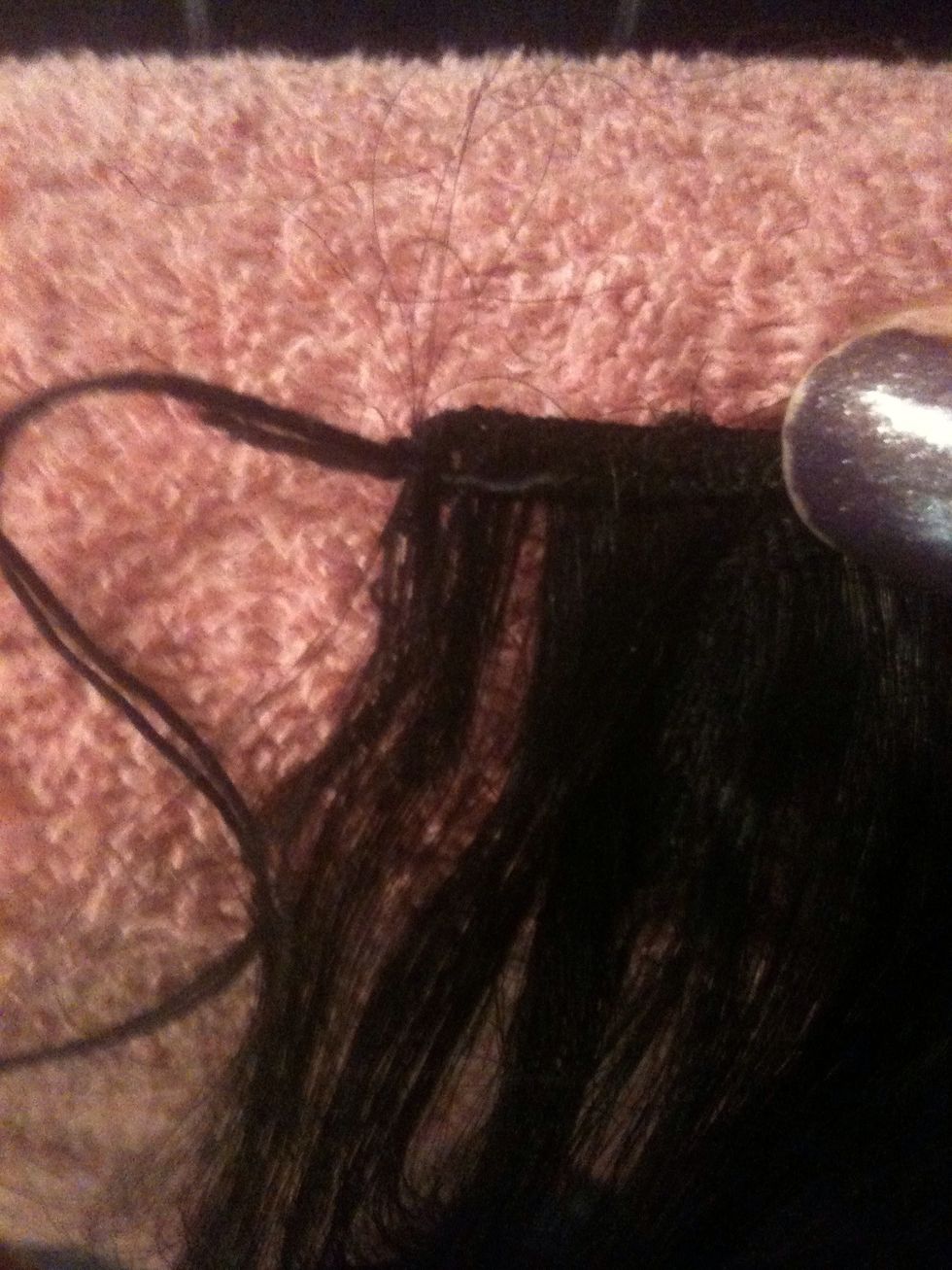 Secured threaded needle.
Push curved needle through base. In this case the base is braided..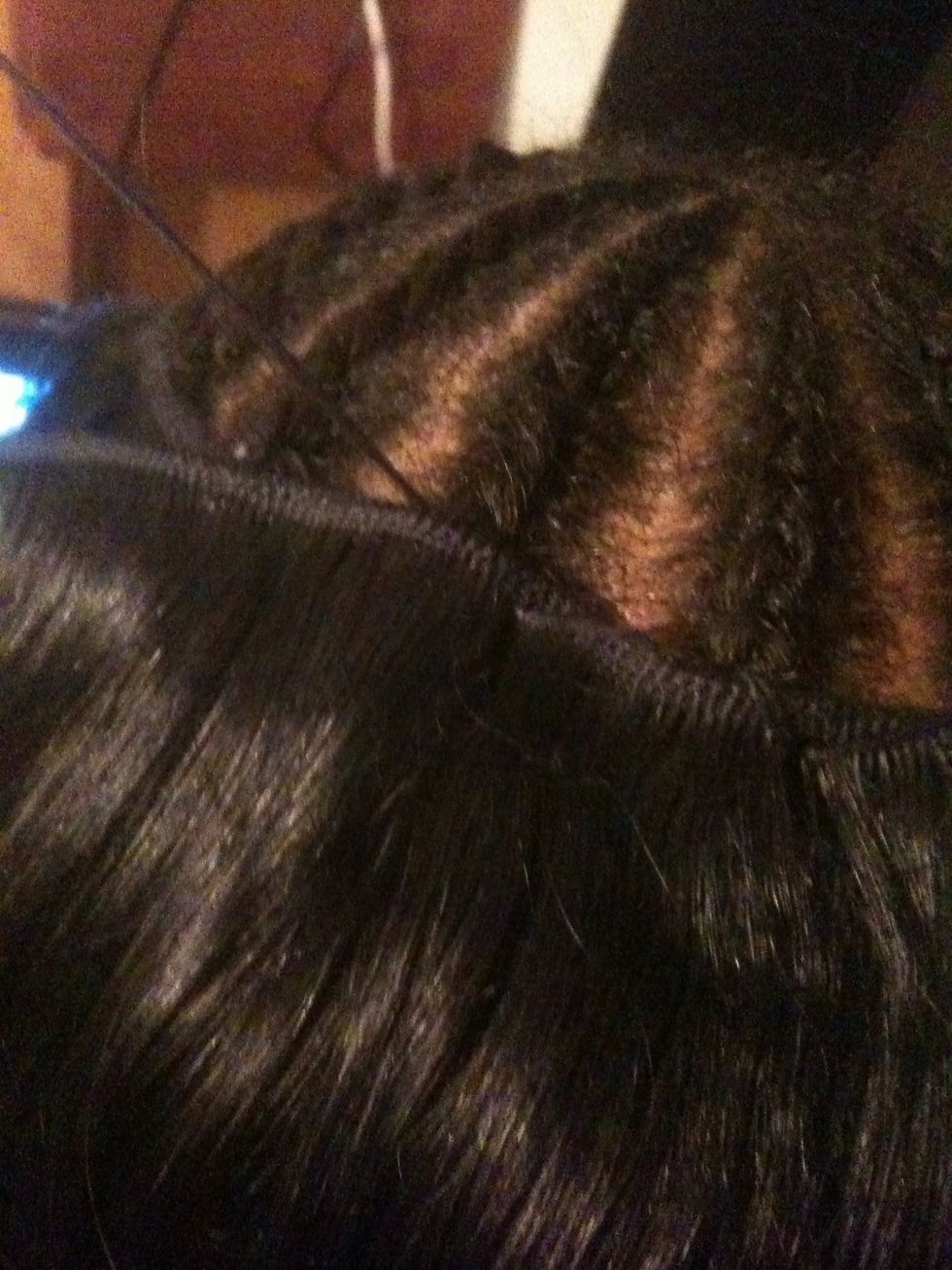 Pull thread until it stops, then push needle through the next braid..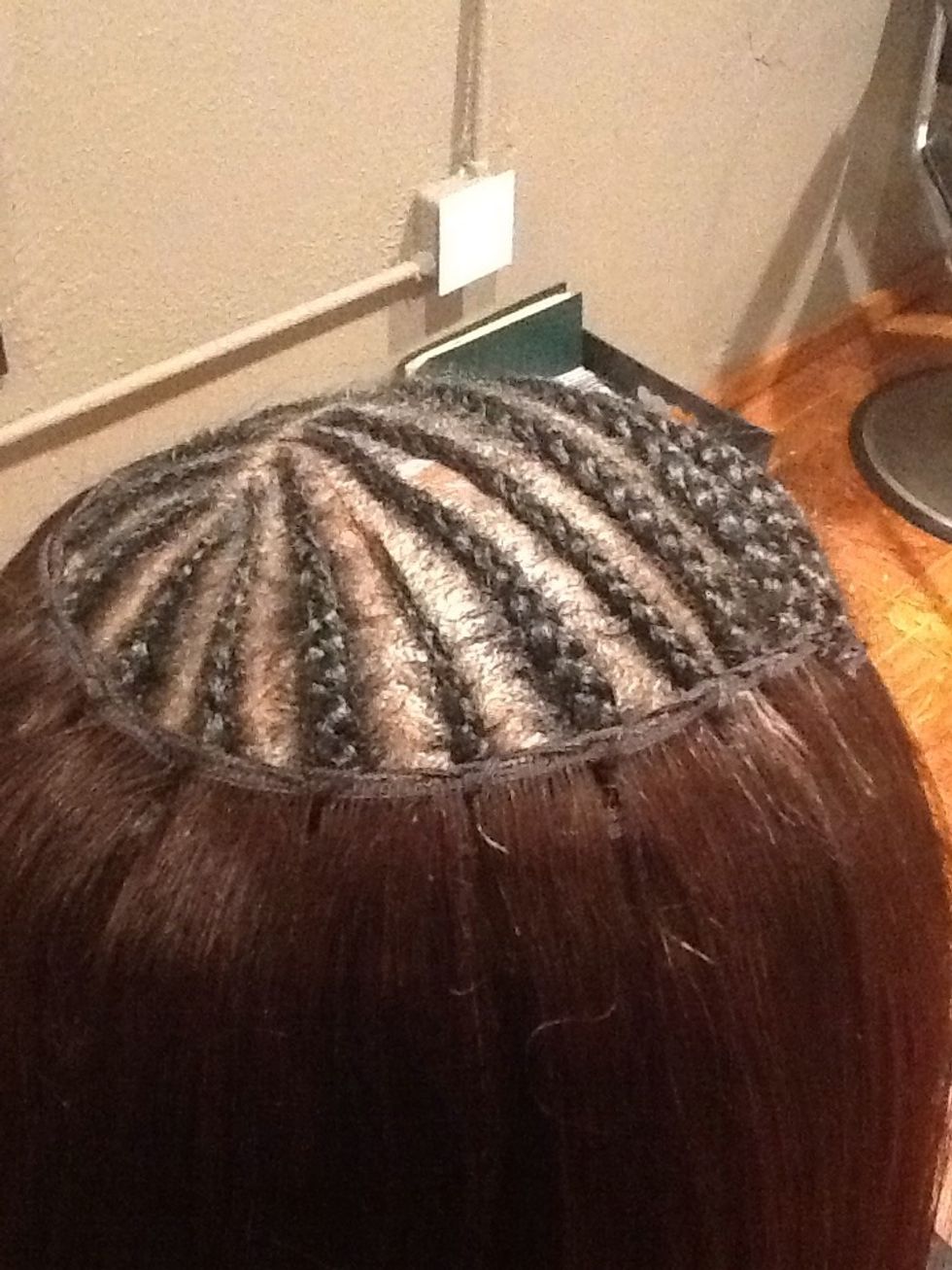 Work your way to the top or until you reach your Pre-determined stopping point..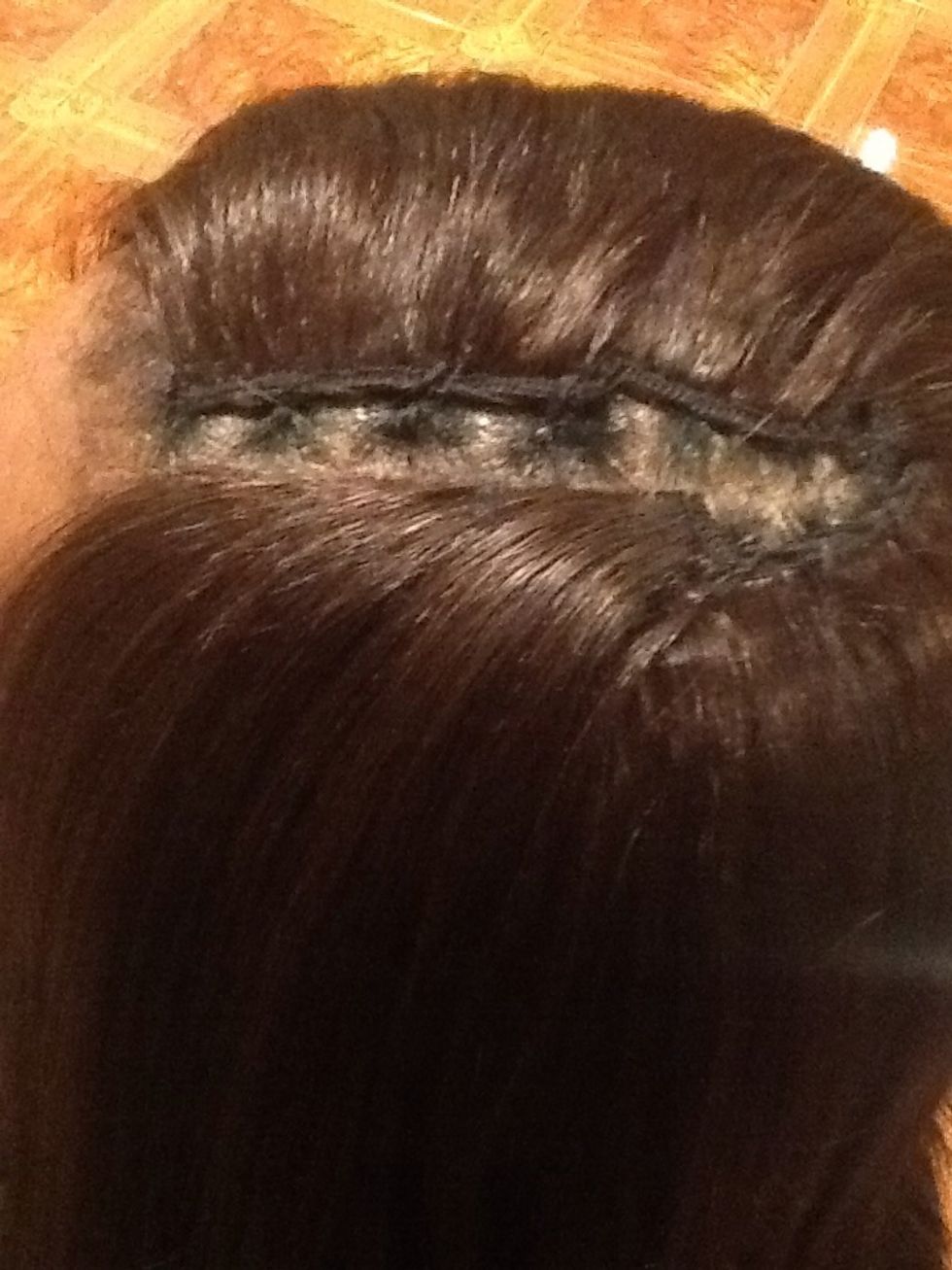 Next, cut short 1/4" to 1/2" pieces from hair weft, apply bonding glue and lay perpendicular to the part. Lay these pieces closely together. Repeat on other side of part..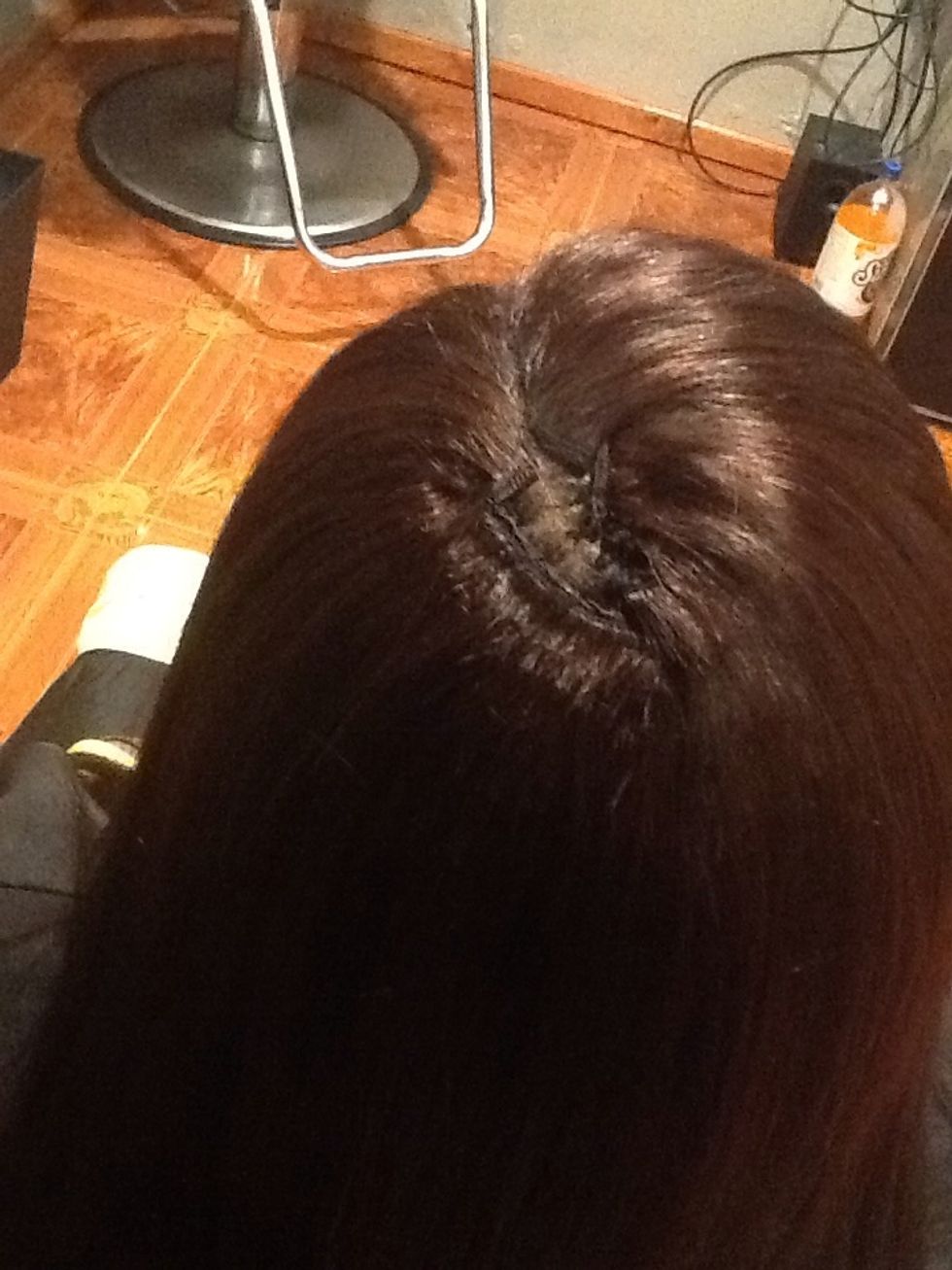 When you reach end of part there will be an open-space. Cut 4-5" of hair weft, apply bonding glue and wind into circle. Flatten with flat iron and stitch into place.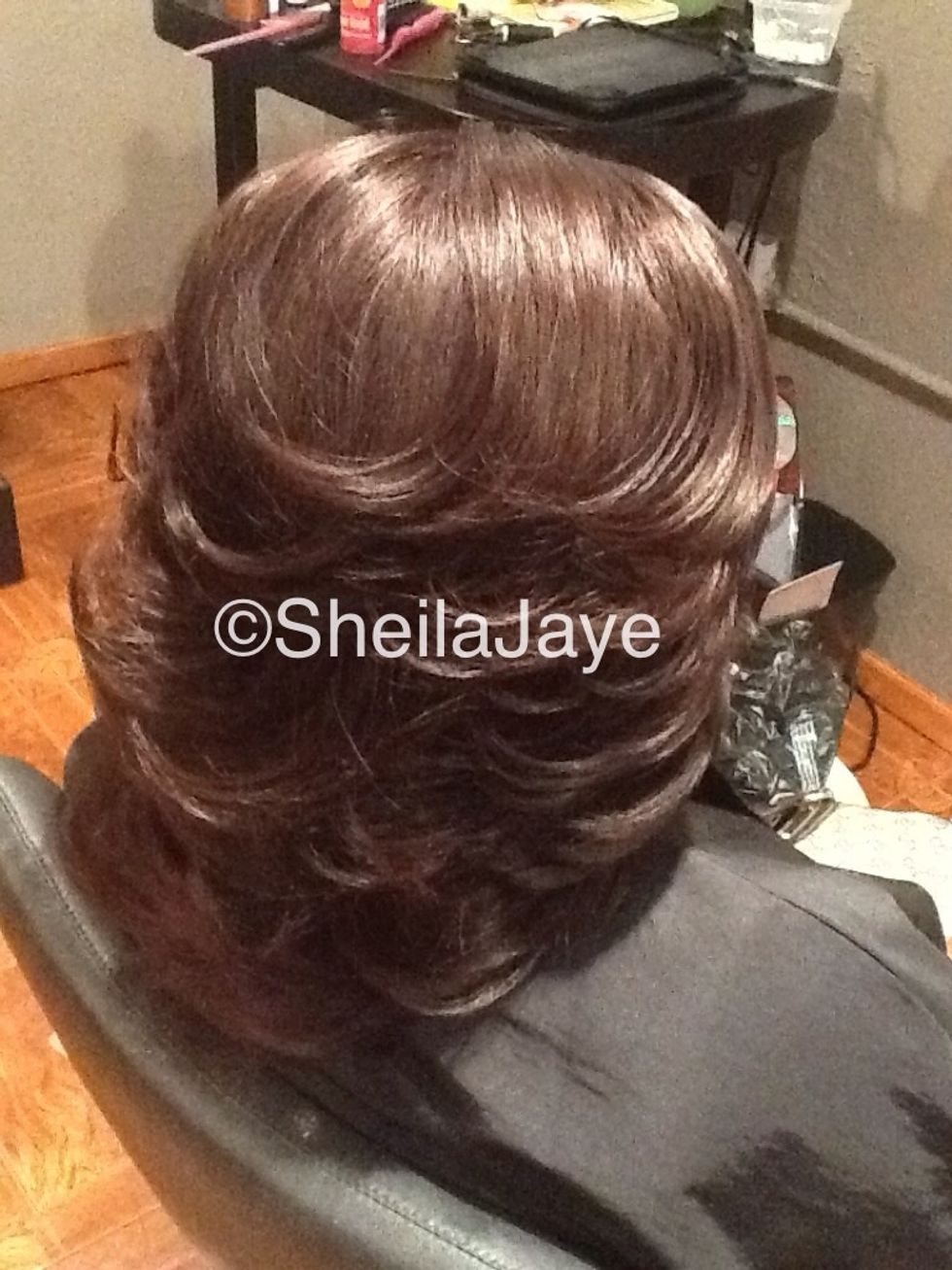 Cut and style hair. This is the finished results. For those who don't like glue, substitute with needle and thread.
Curved needle
Thread
Wefted hair
Scissors