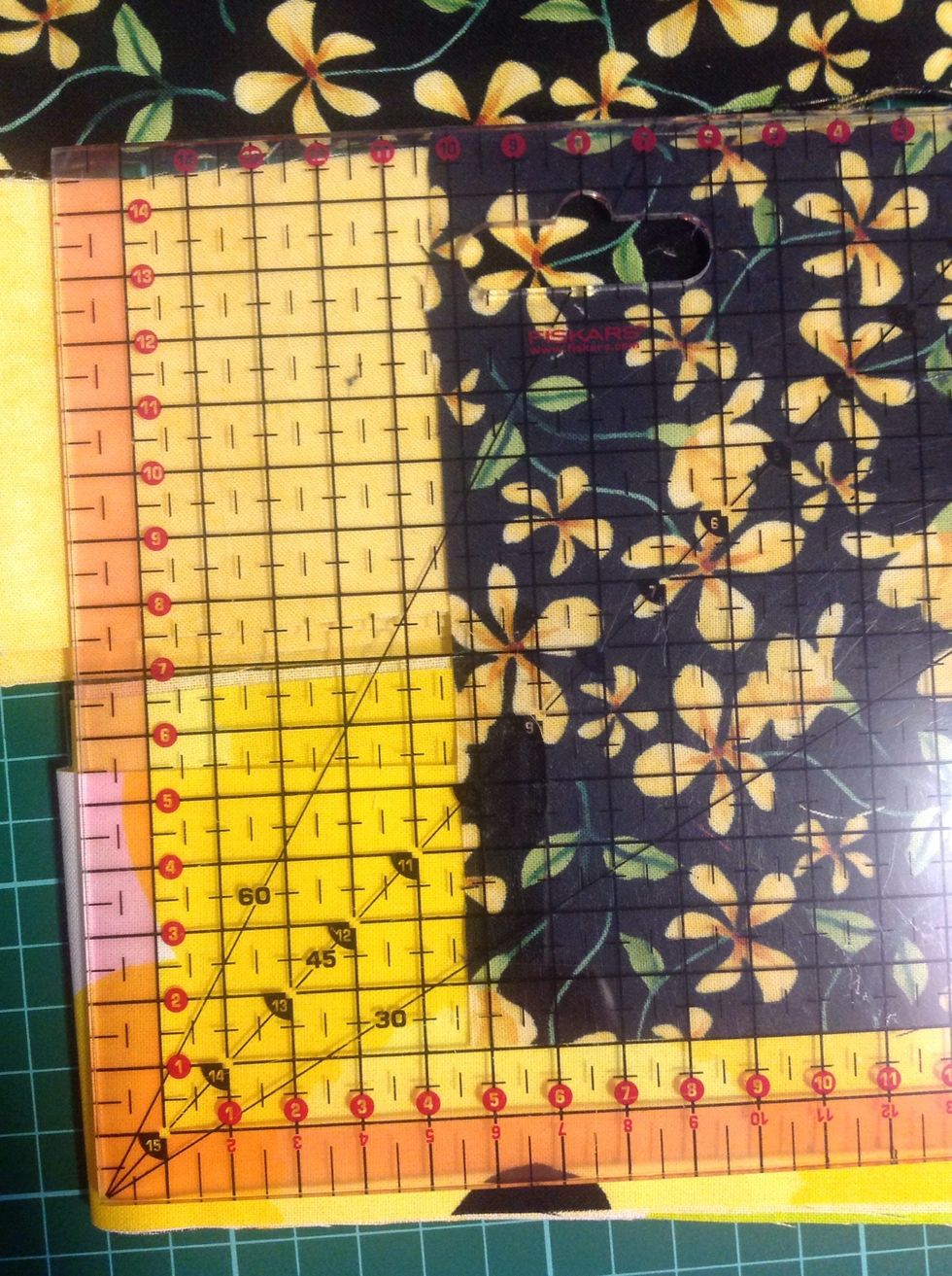 Choose colours that go together.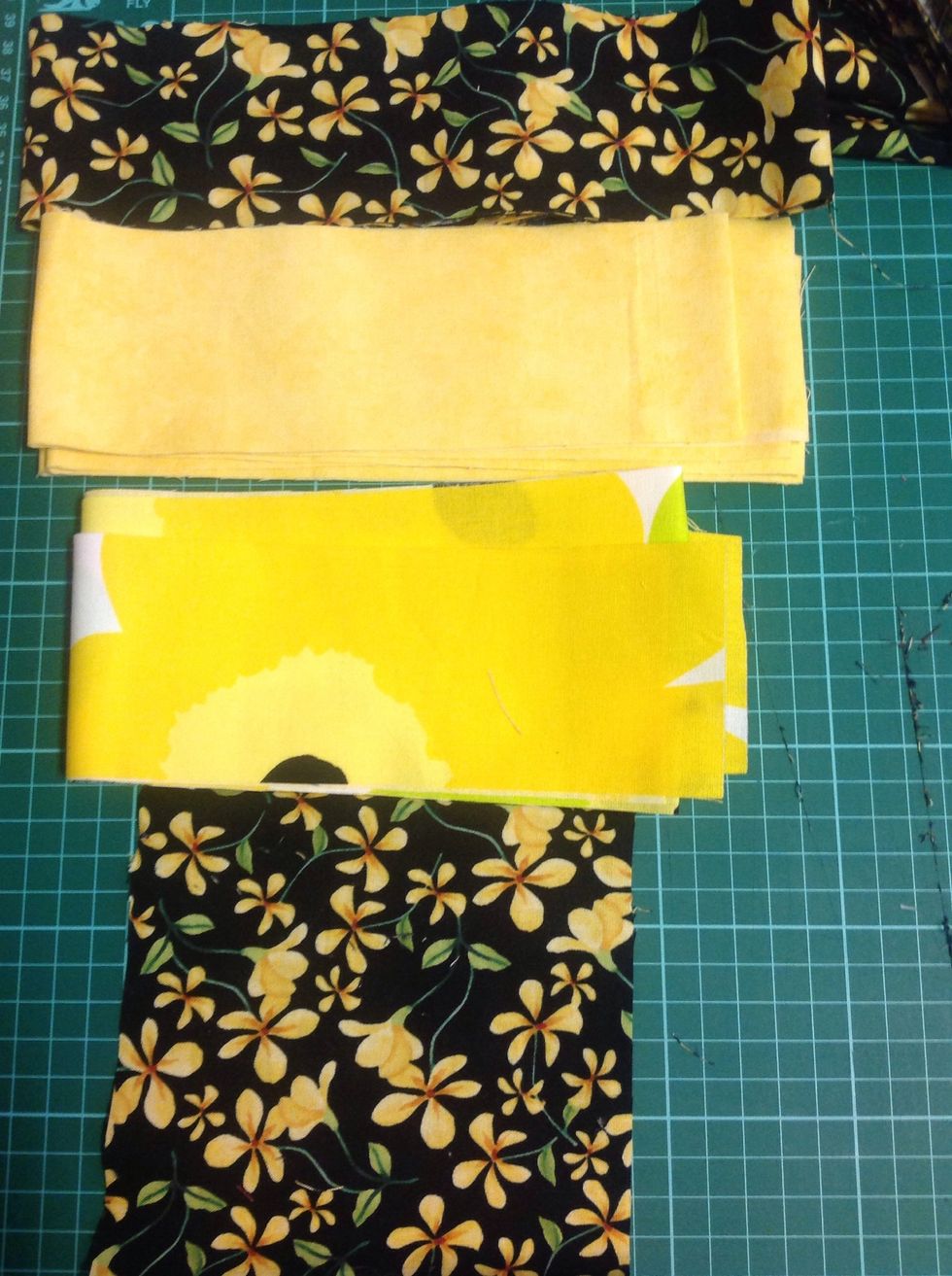 Cut 7cm wide strips and two 14cmx14cm squares.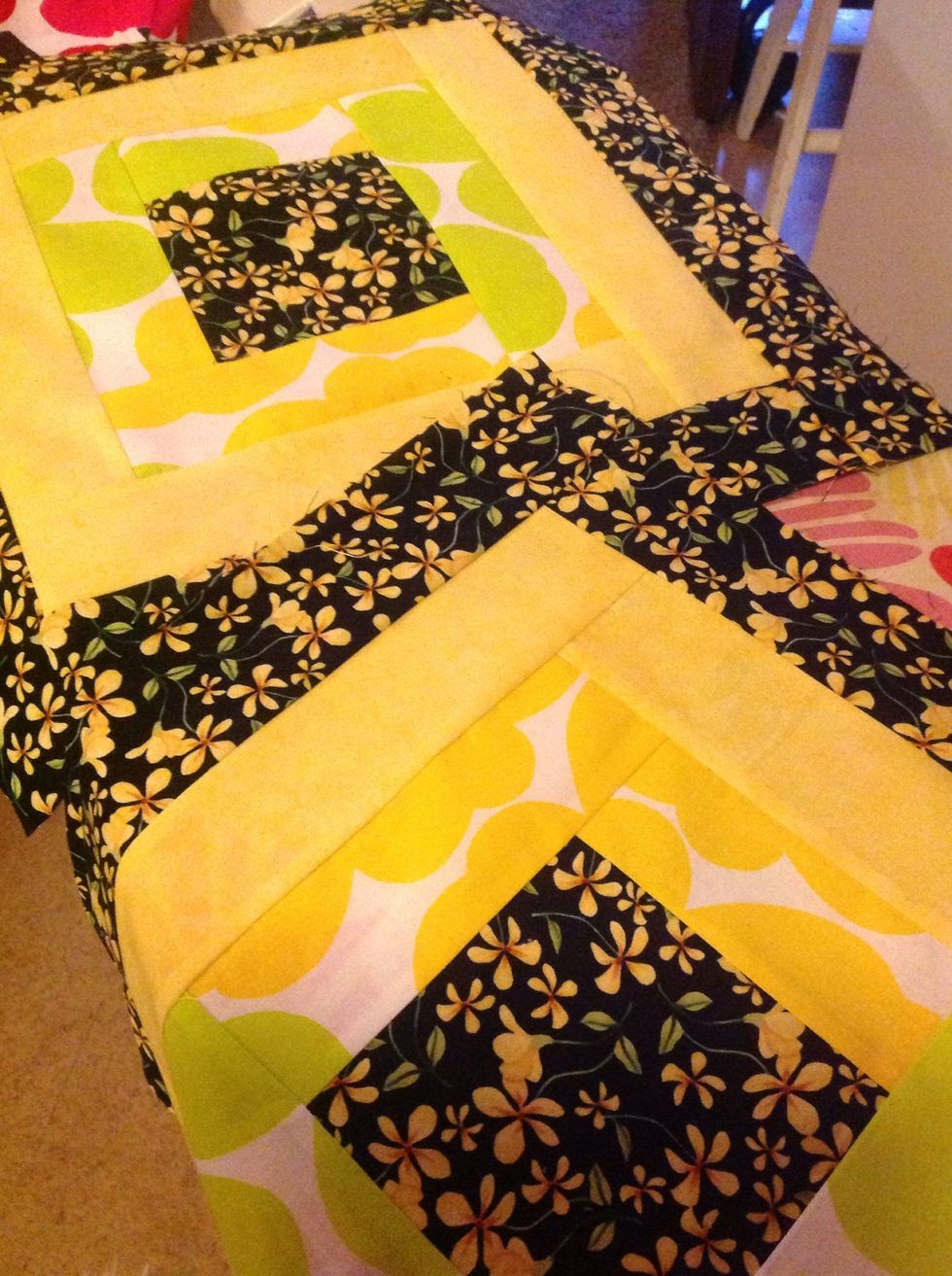 Sew two cottage blocks.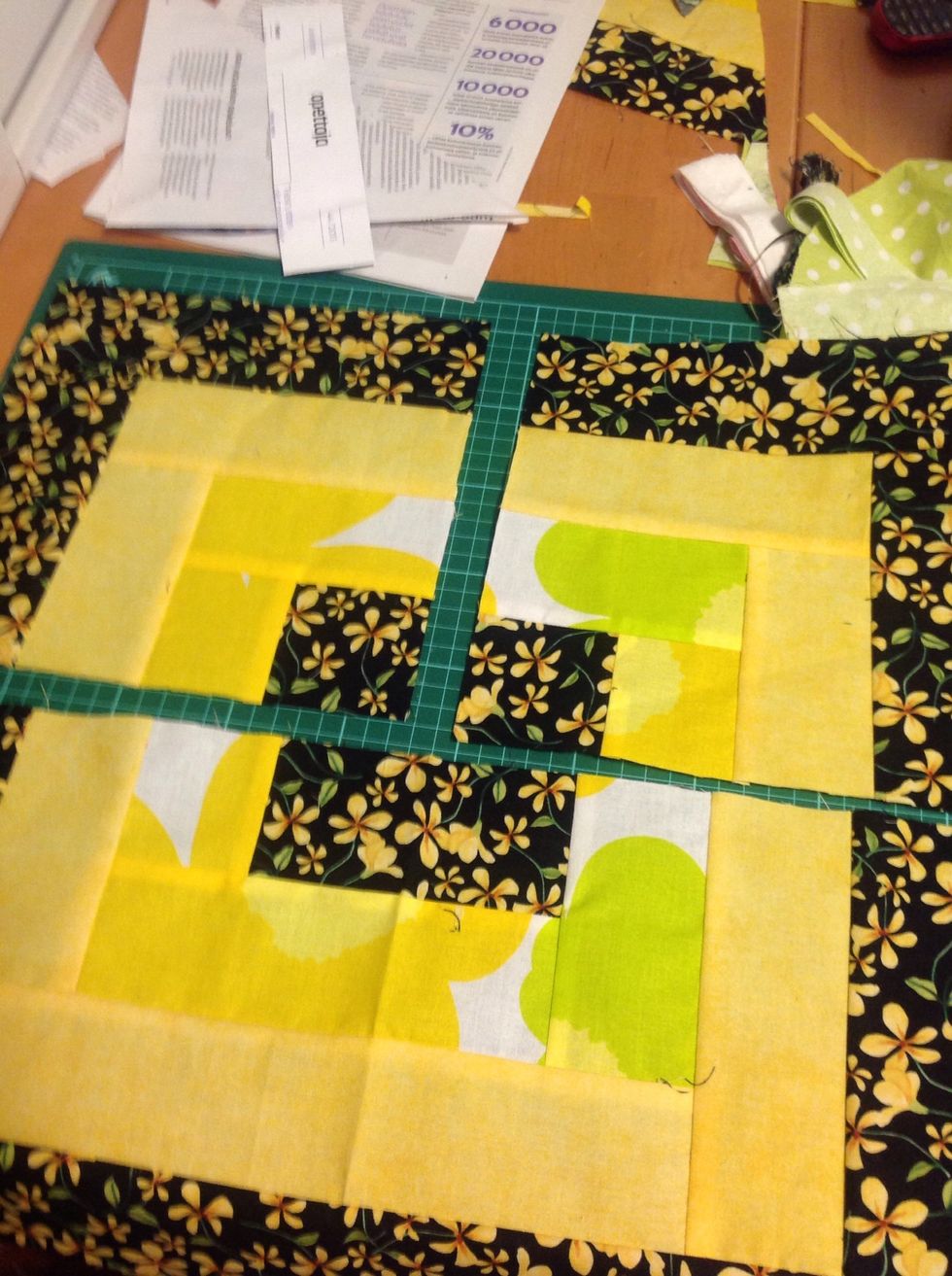 Cut both blocks in four sections.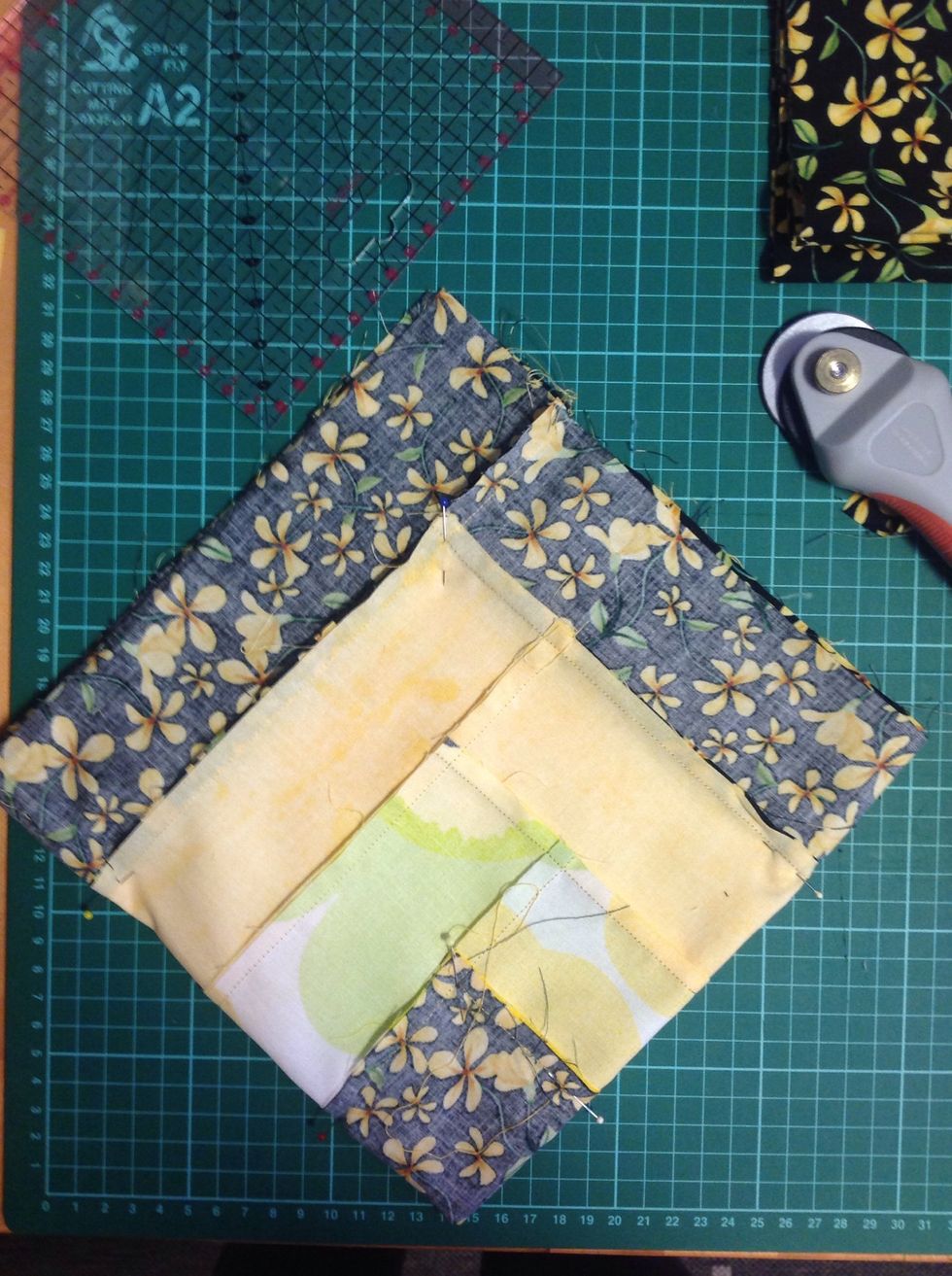 Or if you are very good at folding, you can fold the cottage block as shown.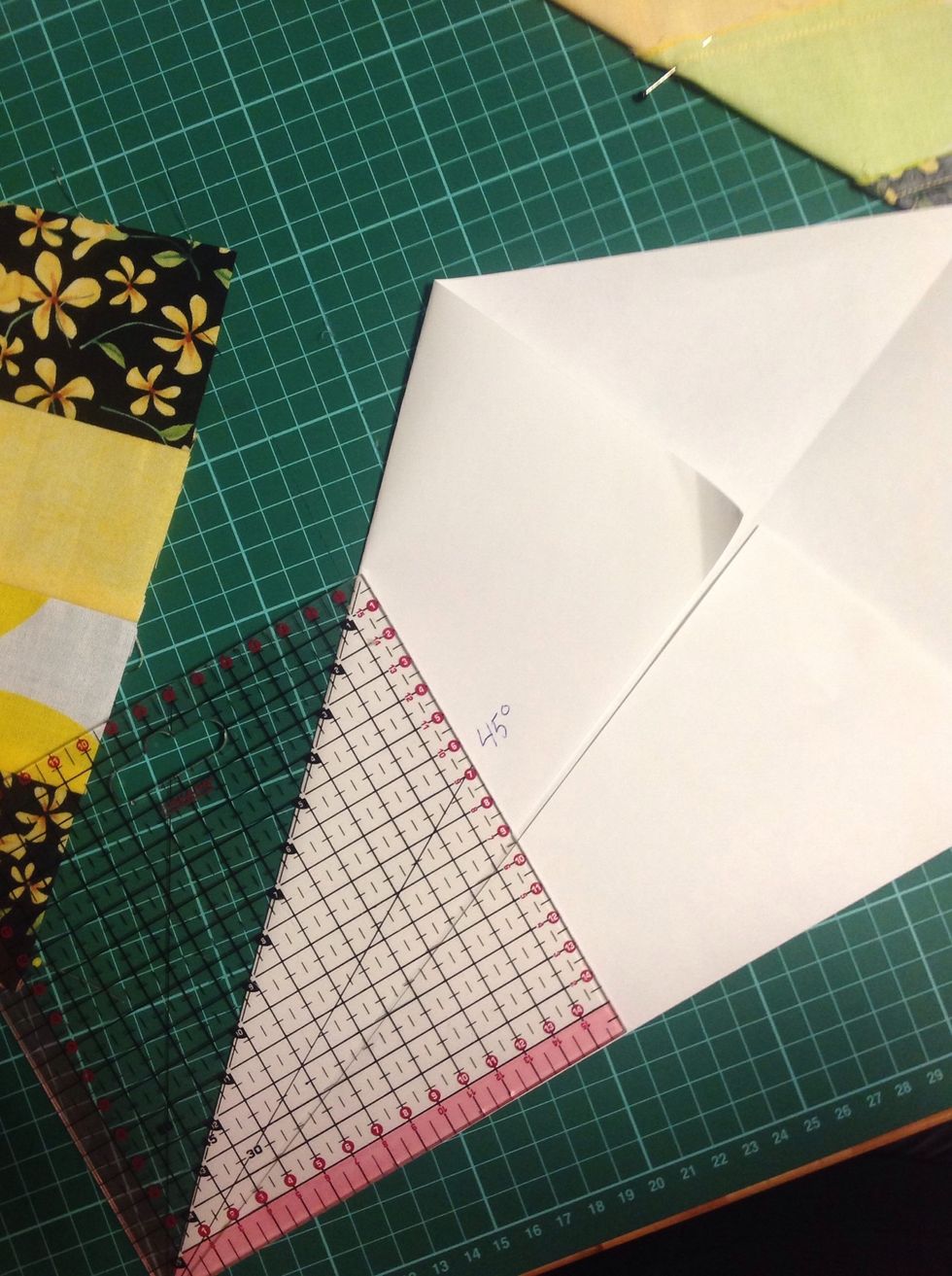 Make a pattern from paper. Make sure the angle is 45*.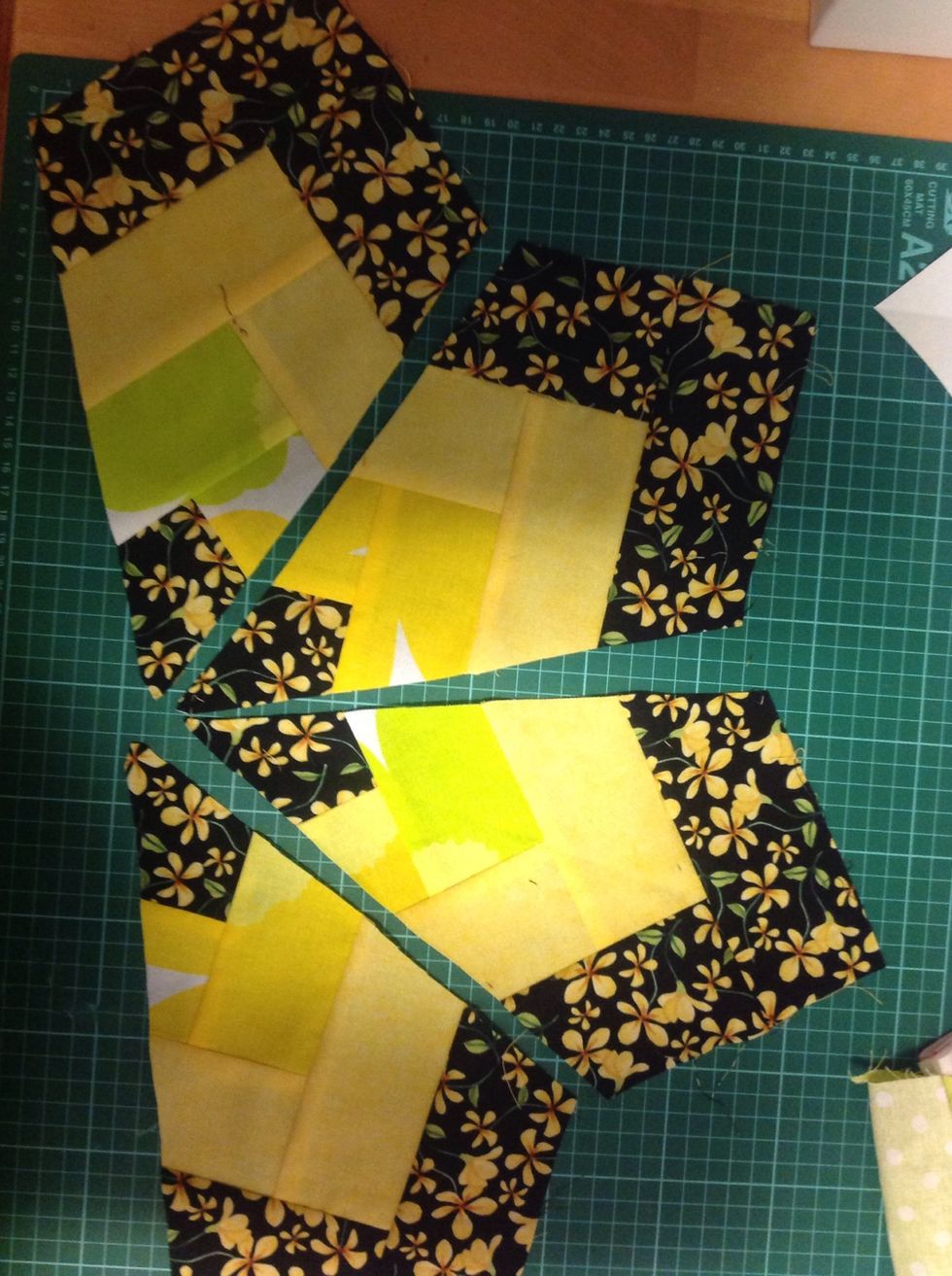 Cut the squares with the cutter.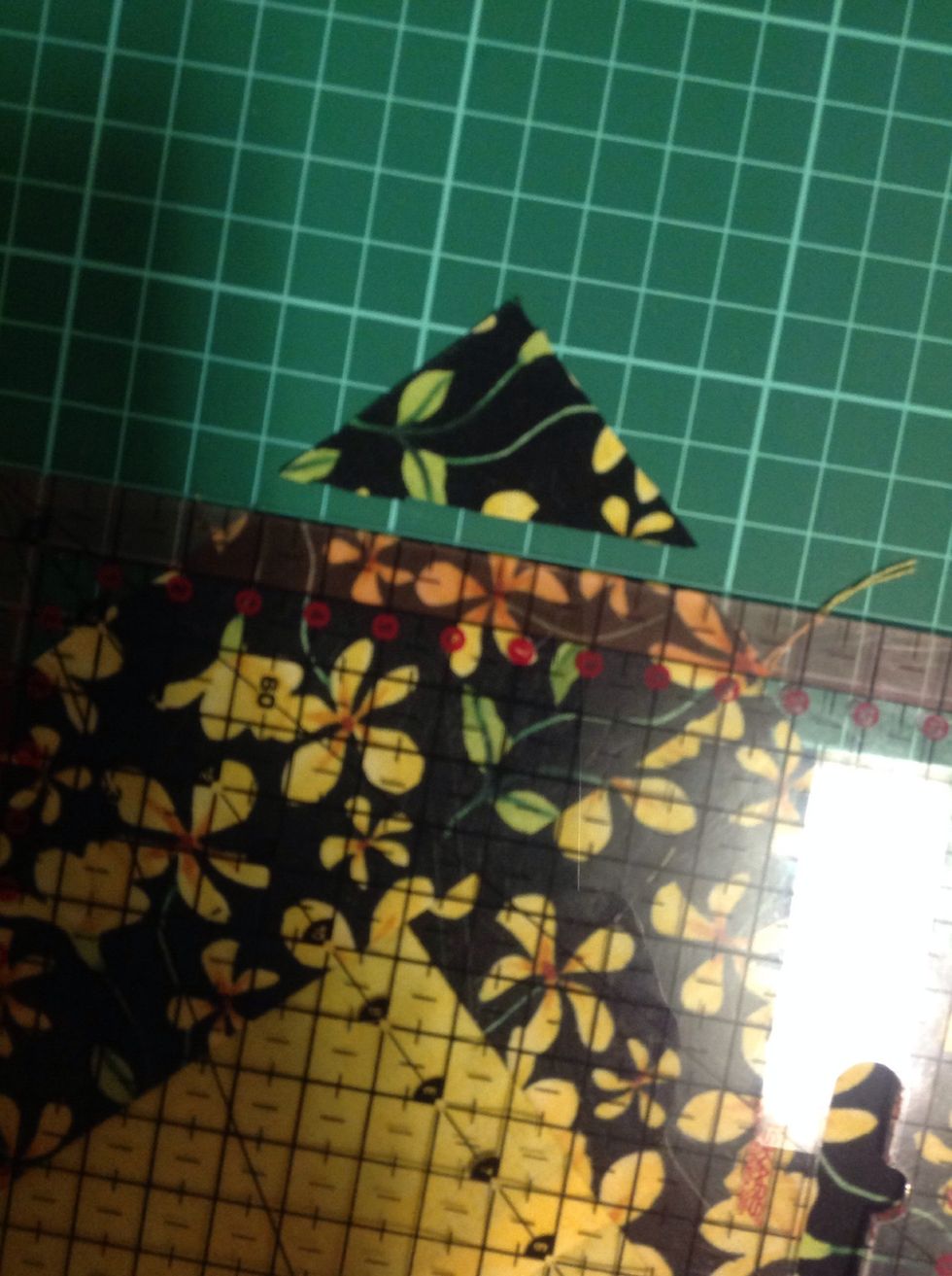 Cut the top of from every block, you can decide the size as long as you do the same on each block.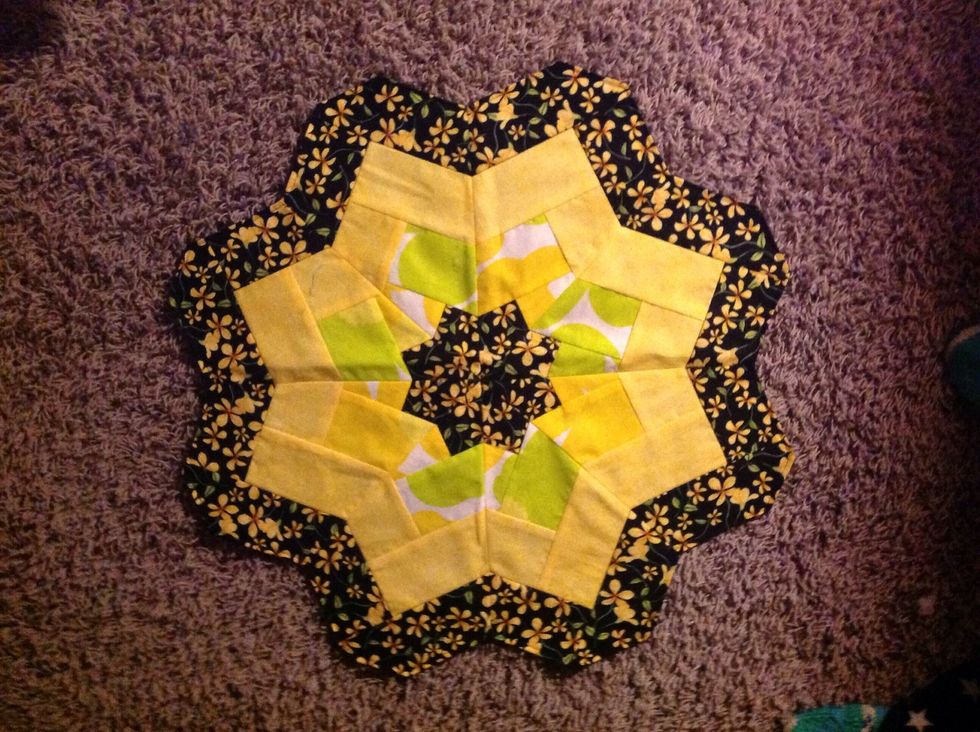 Sew all eight blocks together and the flower block is ready. I made a table gloth.
2-4 different colours of pv fabric
Sewing machine
Cutting board and cutter