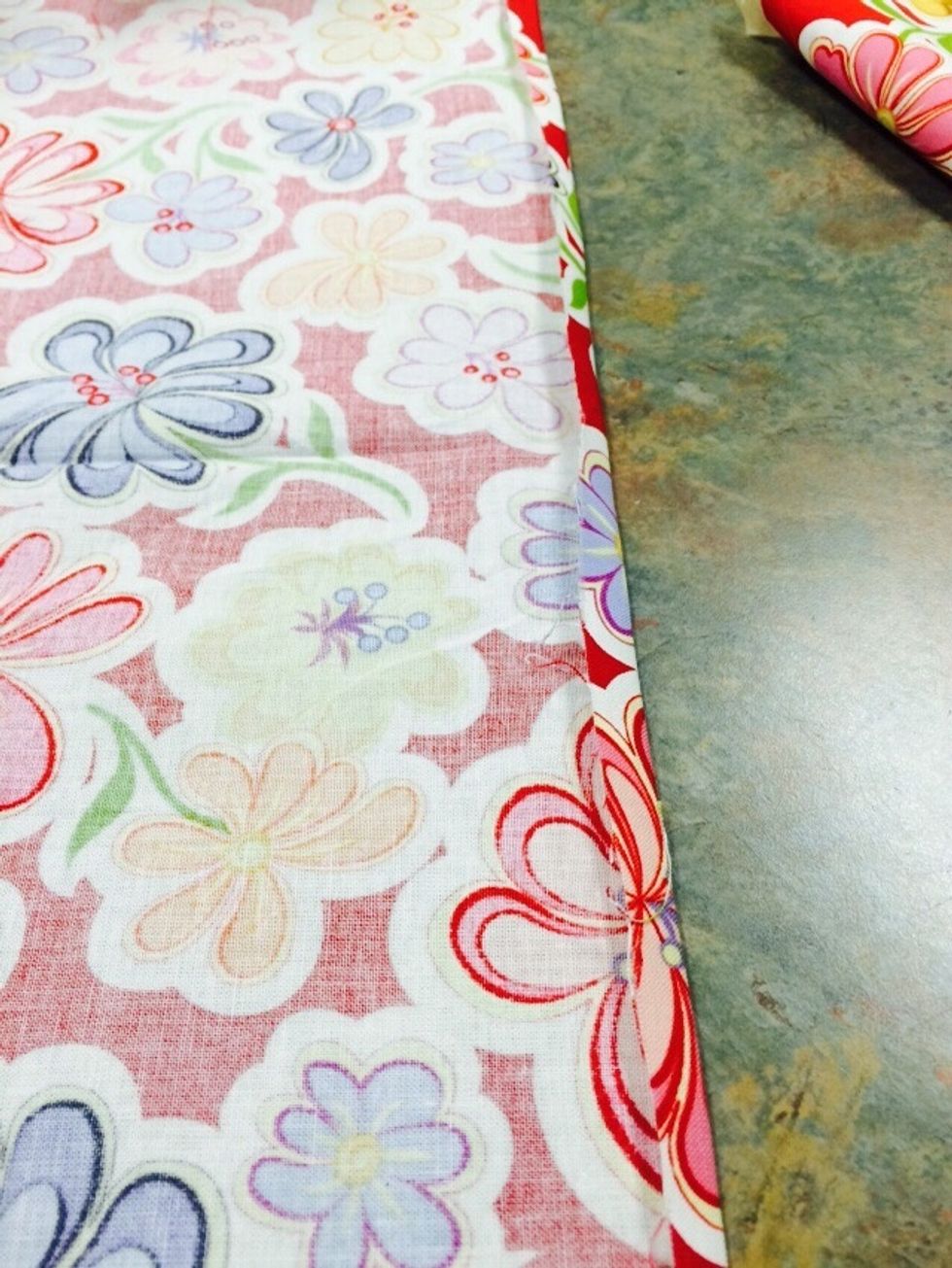 Measure 1/4th inch towards the wrong side of your fabric and then press.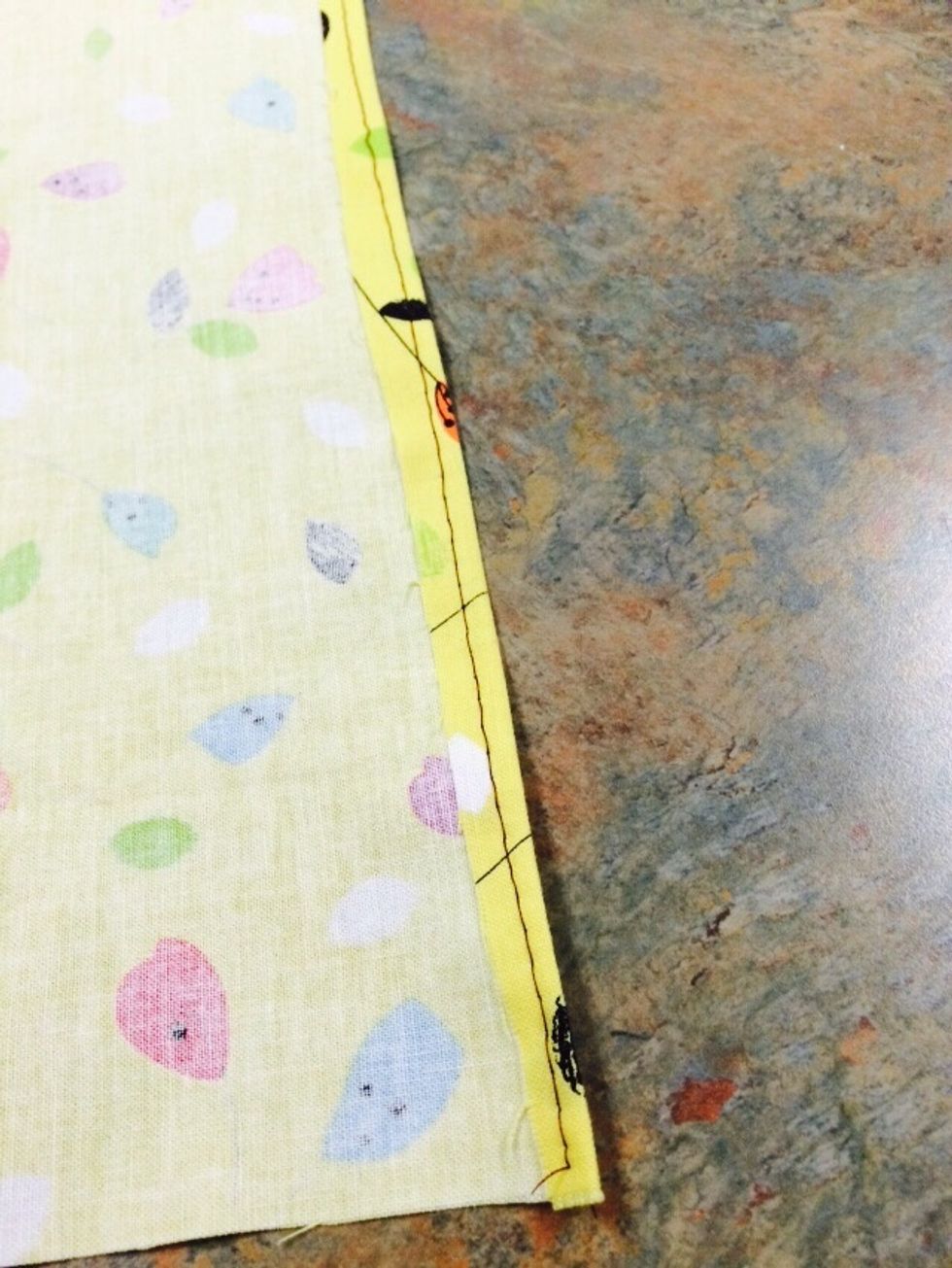 Sew in the middle of the folded section.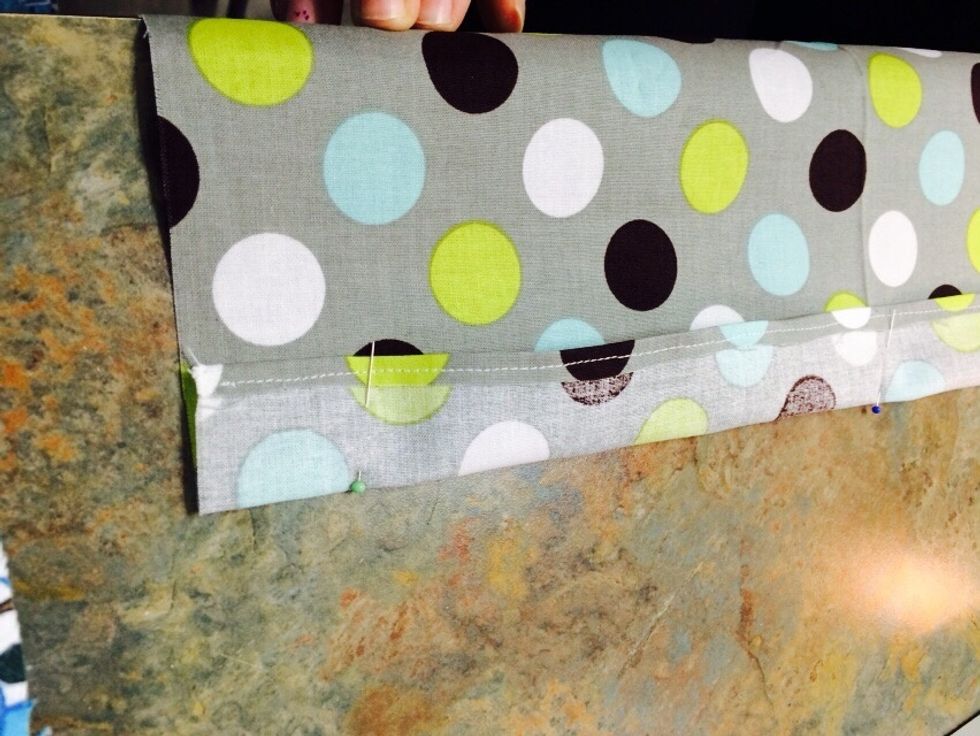 Measure and fold fabric down 1 inch. Be sure to pin in place.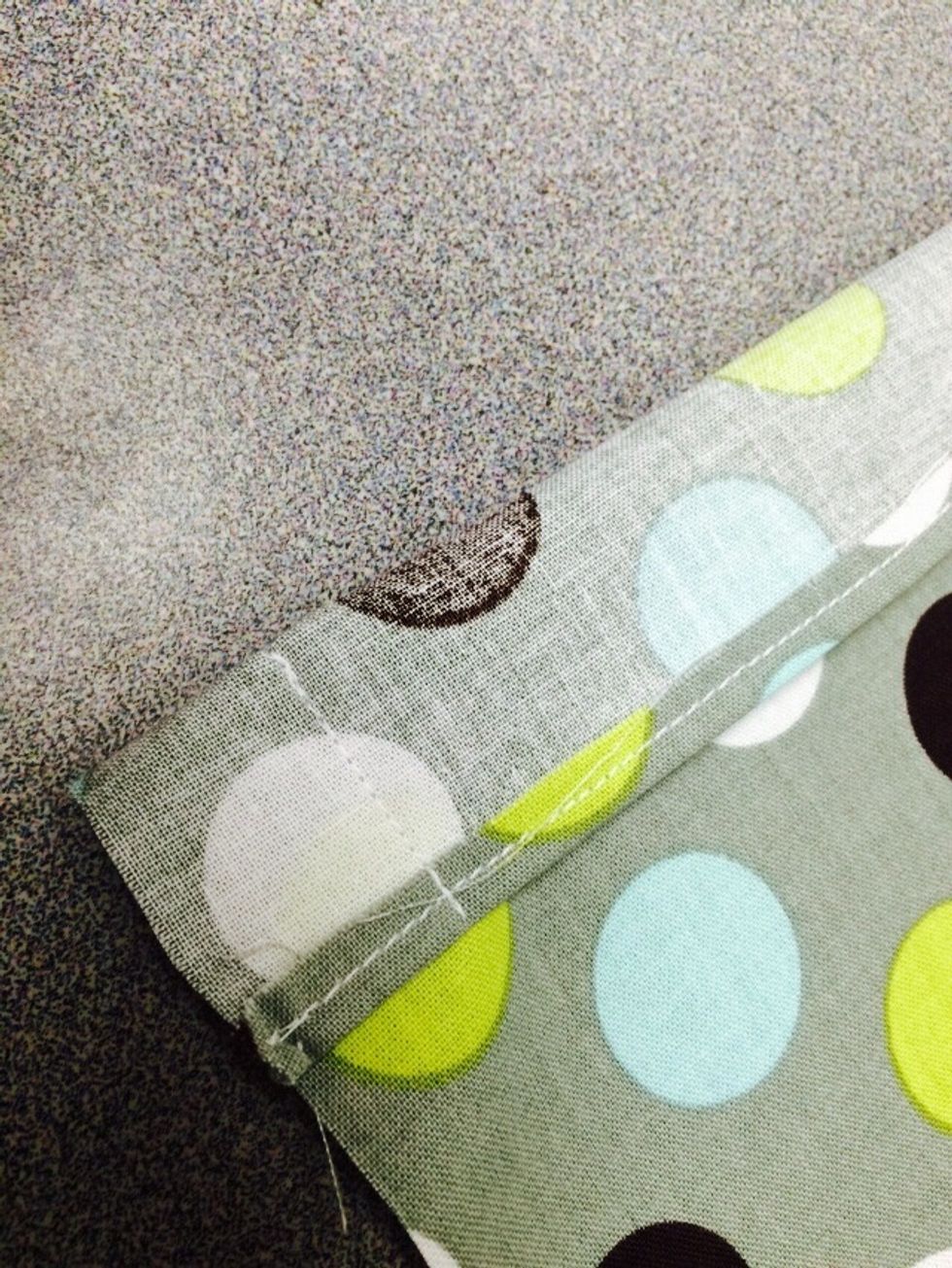 Sew on the 15 from the edge.
Trim on an angle to reduce bulk.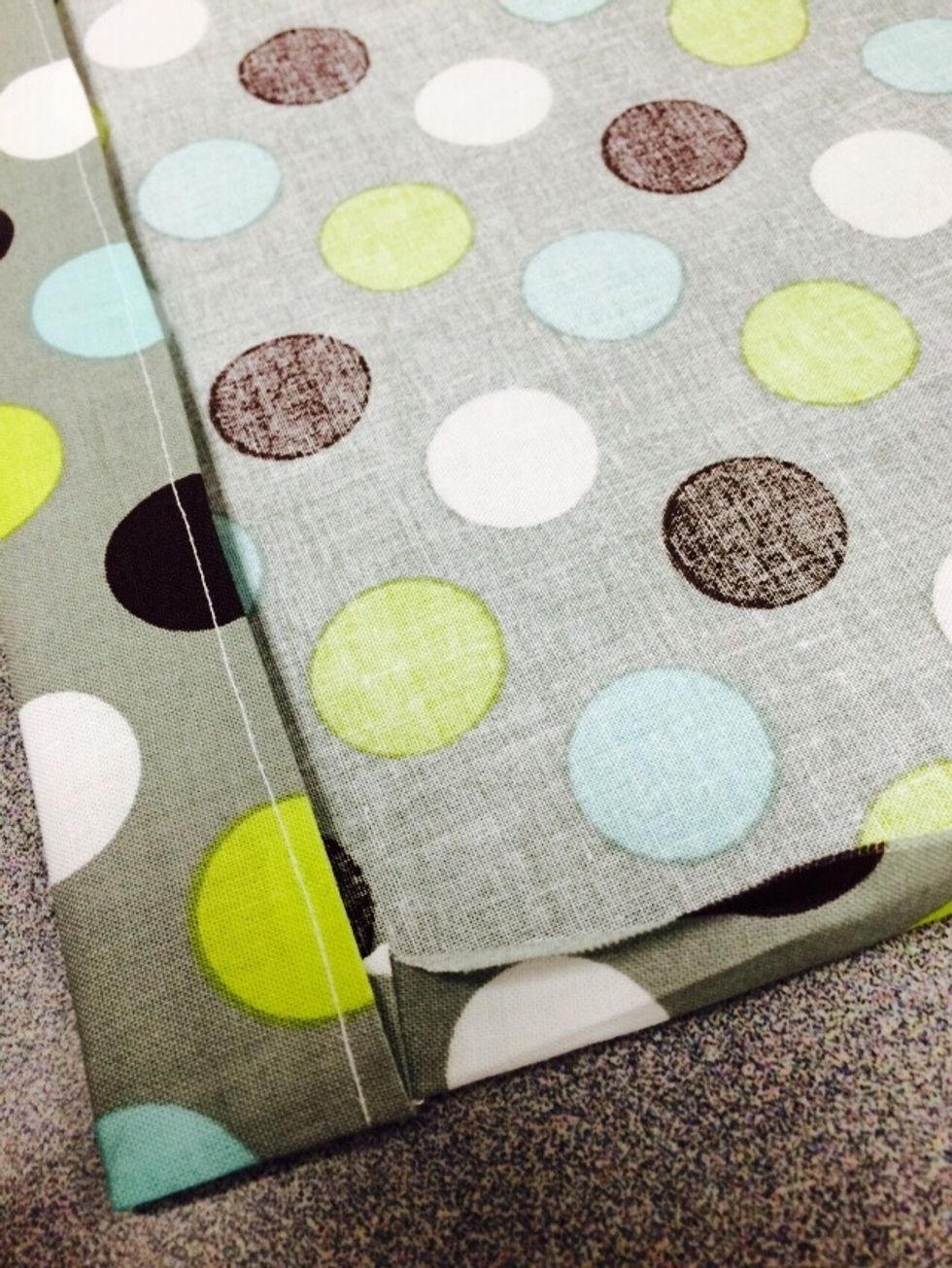 Flip inside out and press in place.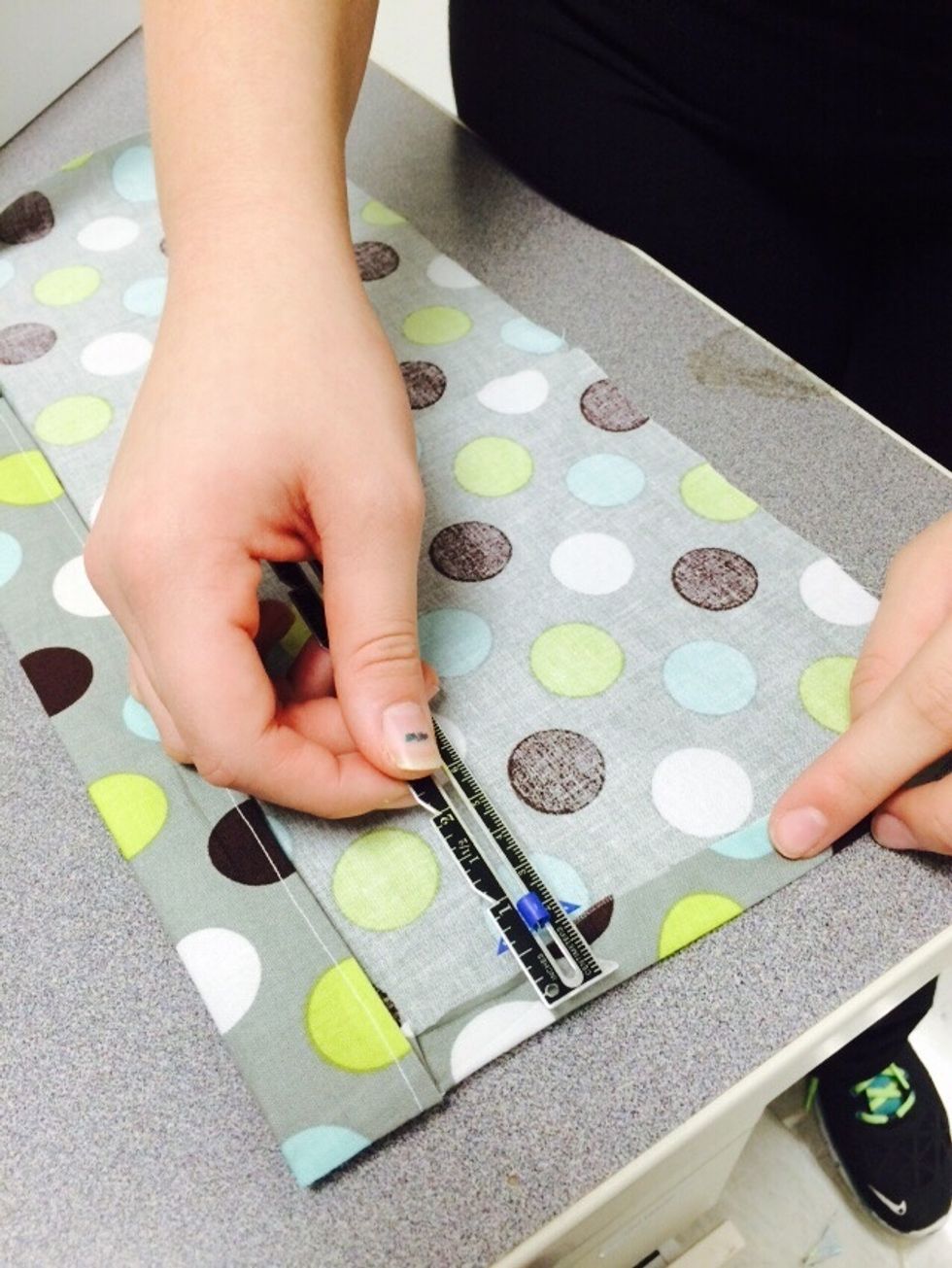 Measure 5/8ths around edges of pocket then press.
Sew at the edge of the folded section (this is a nice finishing touch)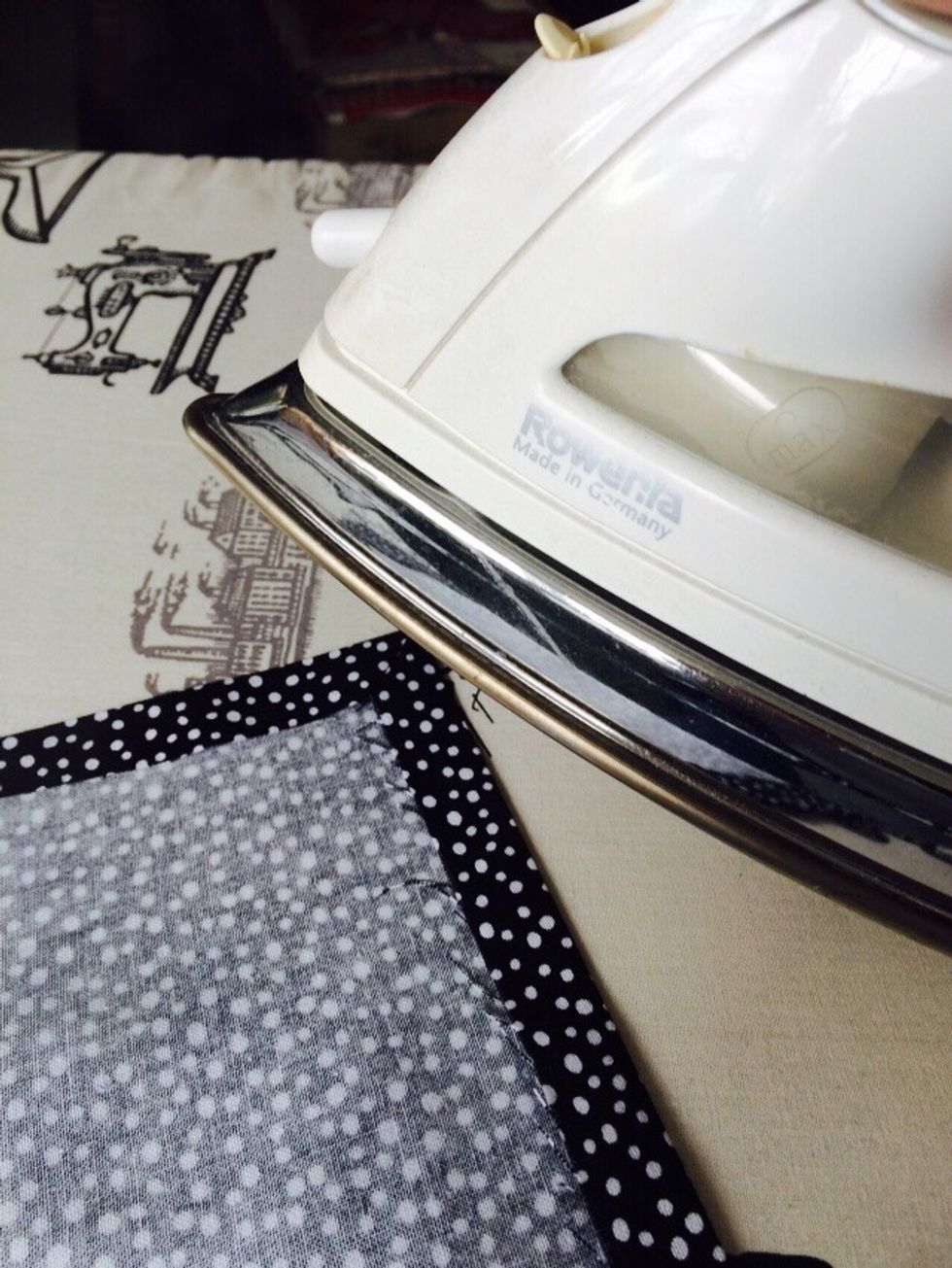 Origami the corners and be sure to press!
Press a crease in the pocket by folding it in half, then line up the center crease of the pocket with the center crease in the apron. Make sure the pocket corners line up with the marks.
All lined up!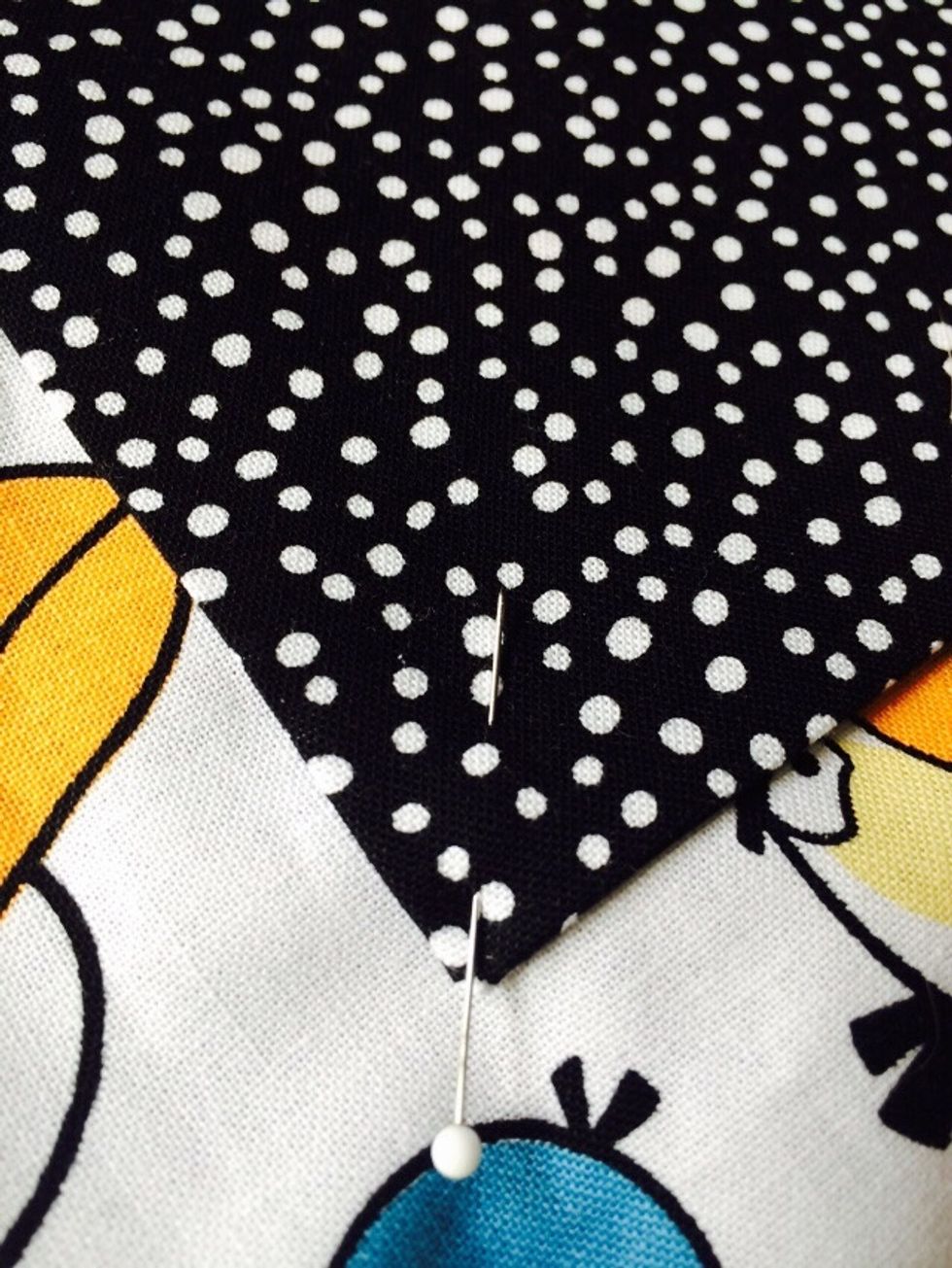 Pin corners securely.
Sew center fold line first. Start at the bottom and head to the top. This will eliminate any puckers.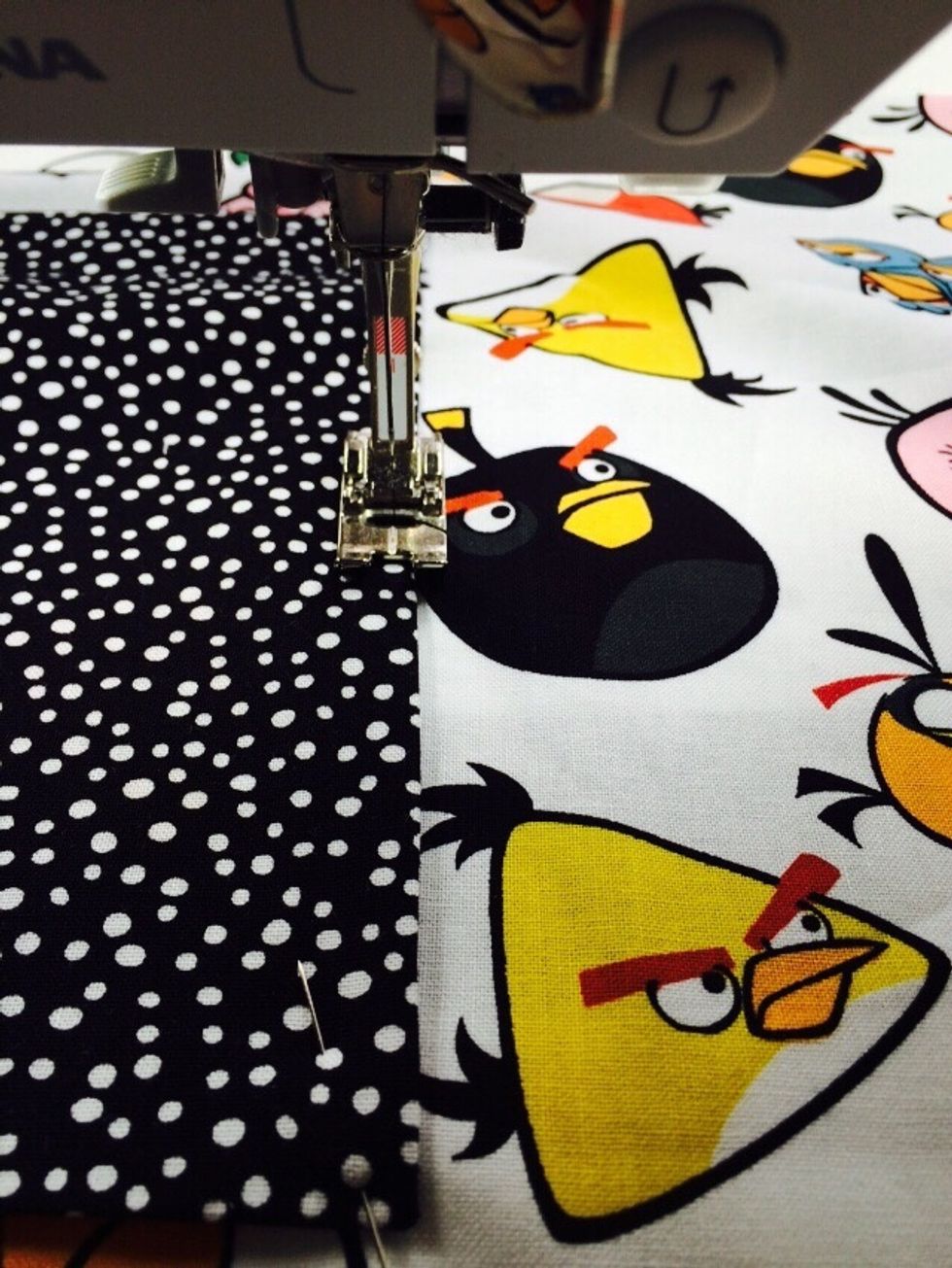 Sew at the edge! Go slow and sew straight!
Pivot at the corners. Be sure to leave the needle in the fabric, raise the presser foot and then pivot. Don't forget to lower the presser foot after the pivot!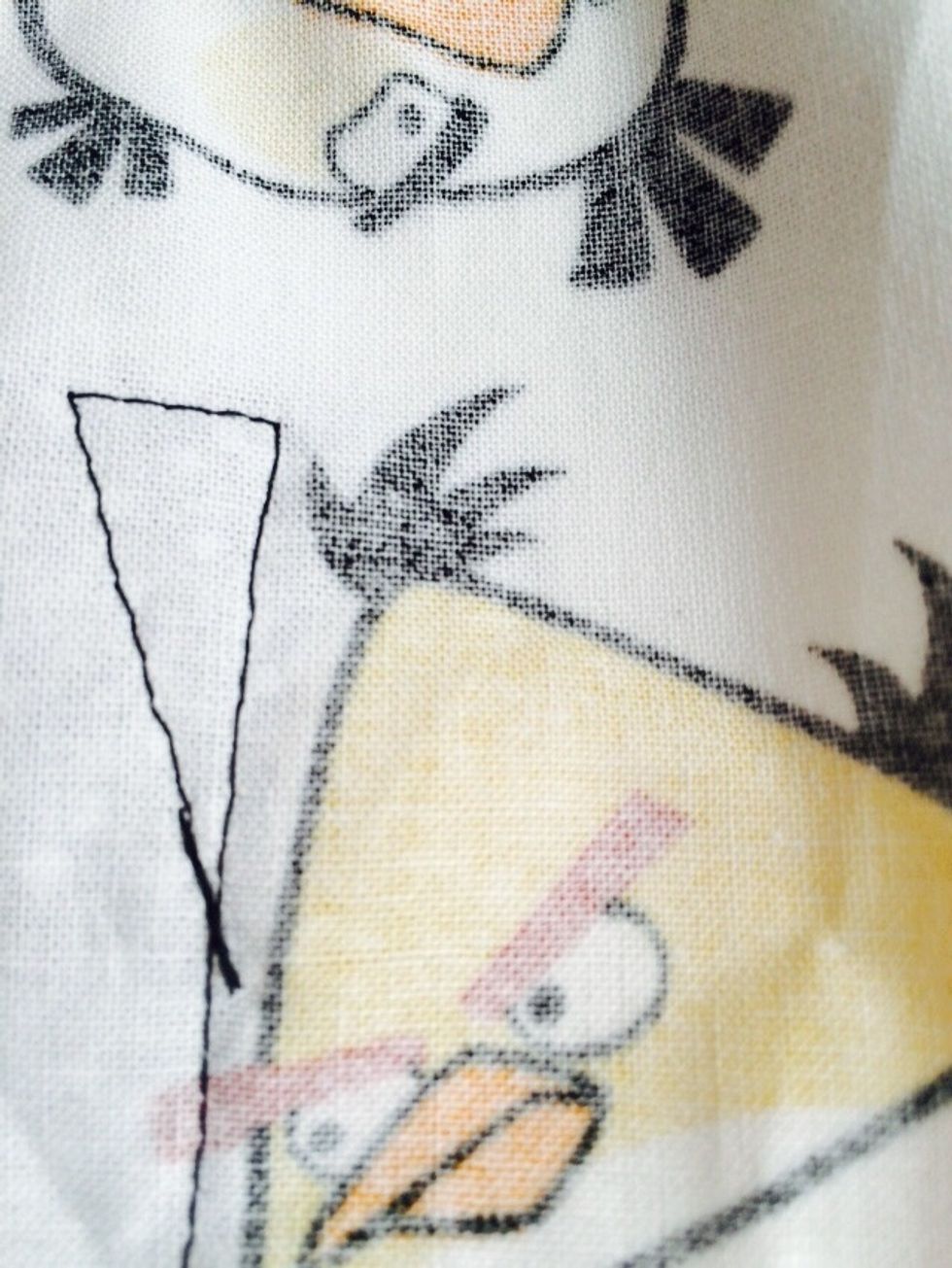 This is what the back of the fancy pocket looks like.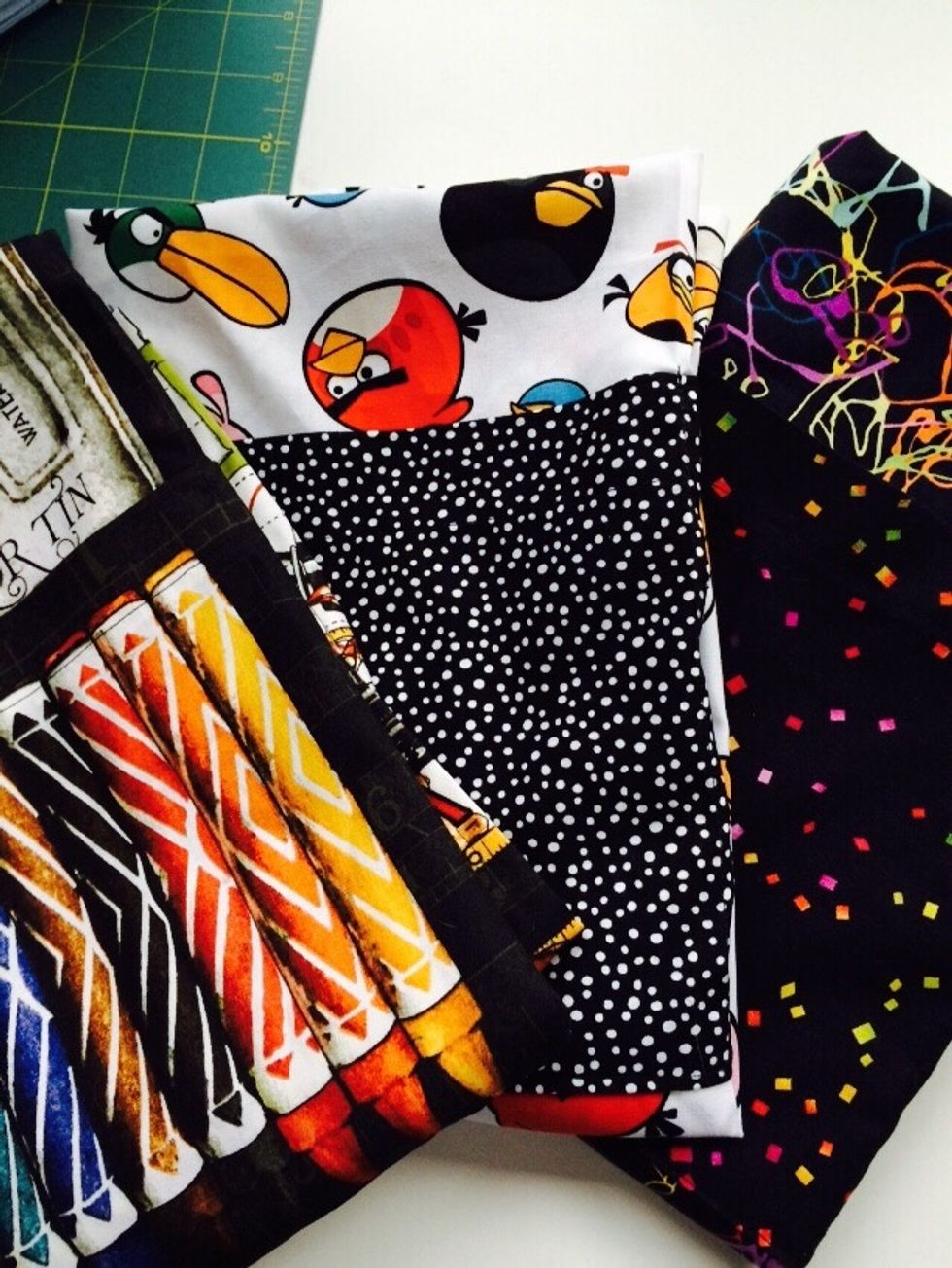 Three finished aprons
Fabric
Apron pattern
Seam gauge
Iron
Sewing machine
Straight pins