Cut your pattern fabric, accounting for the border (1.5") and pressed seam (1/4" or 1/2") on each side.
Press the border around the entire patterned fabric. Then press the seam, ensuring that you press the 1/4" or 1/2" allowance all the way to the corners. You will need this to make the corners nice.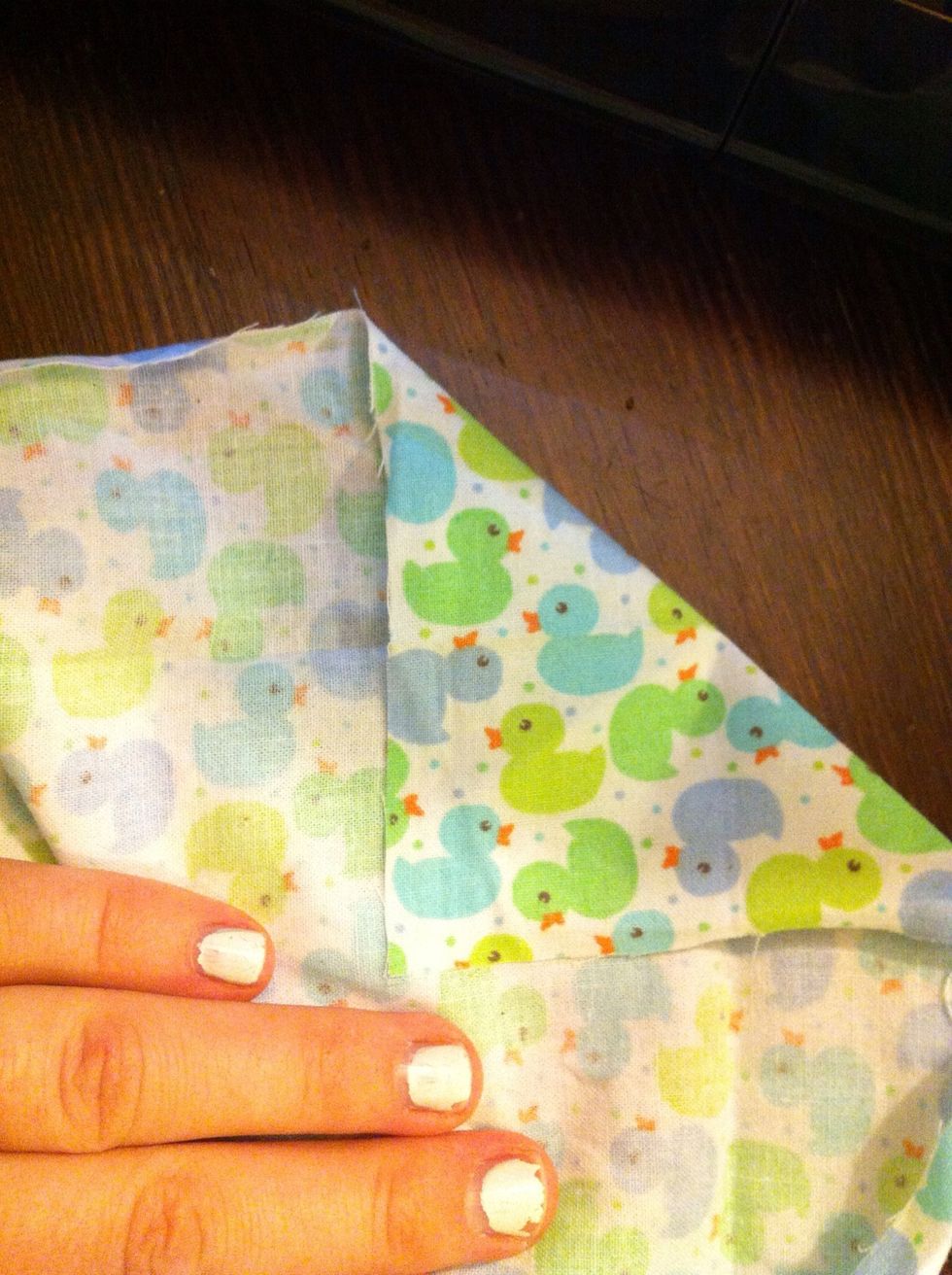 After pressing is done, create the corners. Forming a triangle, fold one corner down, wrong sides together, lining up the line made from pressing.
Open up fold and using the ruler and pencil, draw over the crease. You will use this as a guide for stitching.
Right sides together, fold the fabric in half so that the line you drew matches up. Pin it together for stitching. Stitch along the line, & BACKSTITCH AND STOP WHEN YOU REACH THE SEAM ALLOWANCE.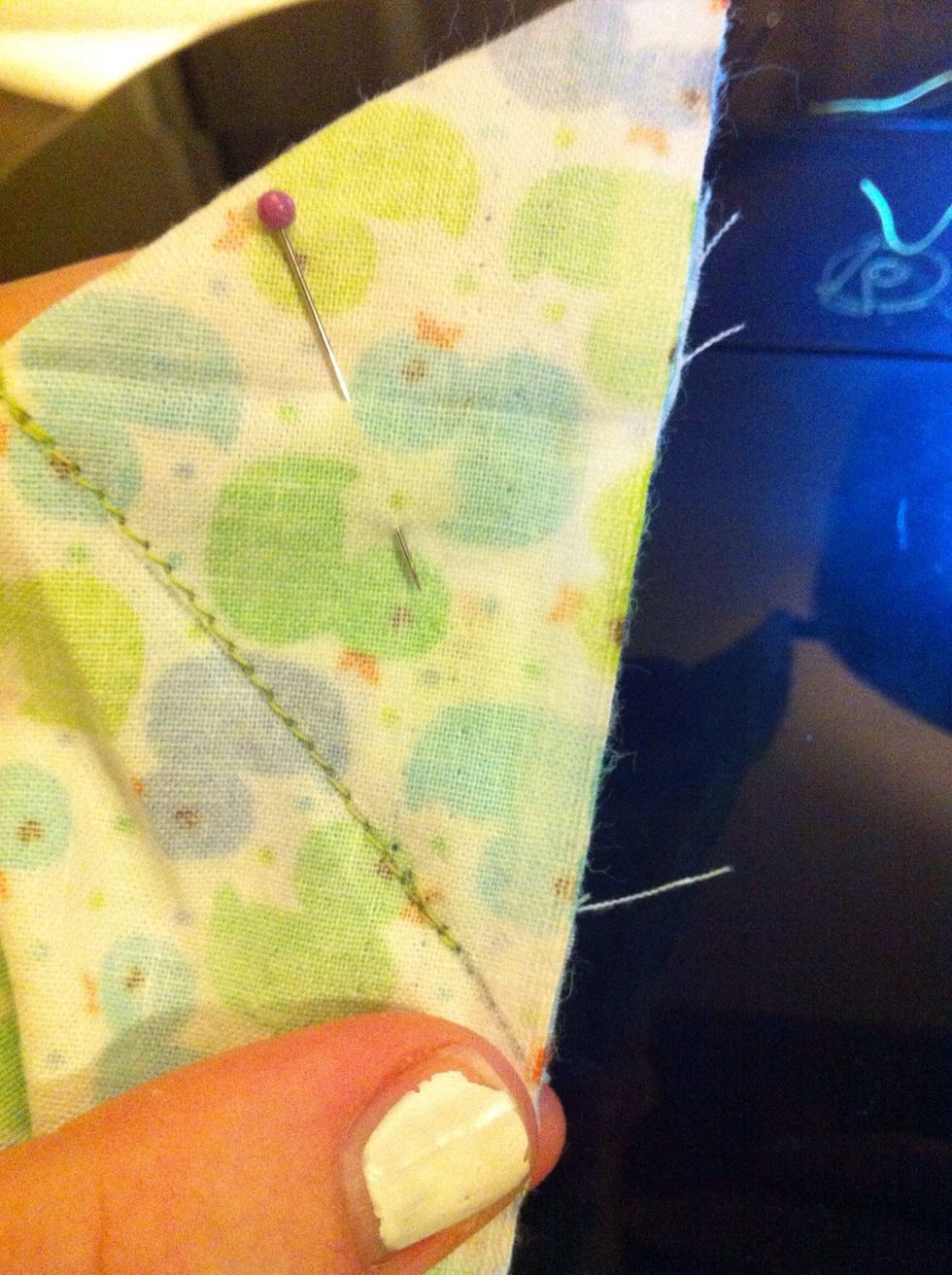 Observe closely in the photo: do not stitch to the edge. You must leave 1/4" or 1/2" at the bottom of the fabric untouched. This is the most important step in creating a nice hidden corner.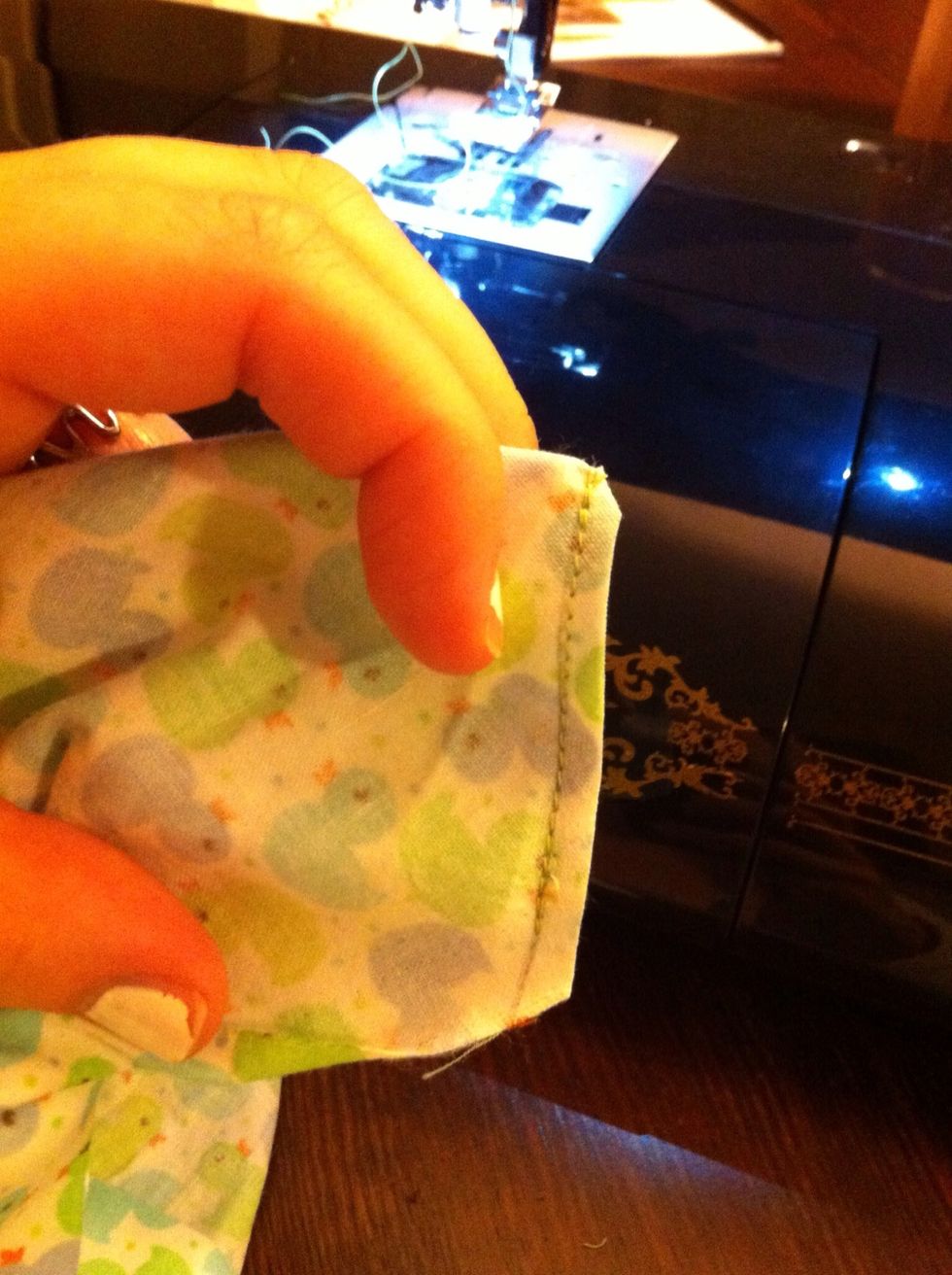 Trim excess thread. Trim fabric, leaving 1/4" beside the seam. Trim an angle in the top corner for turning out.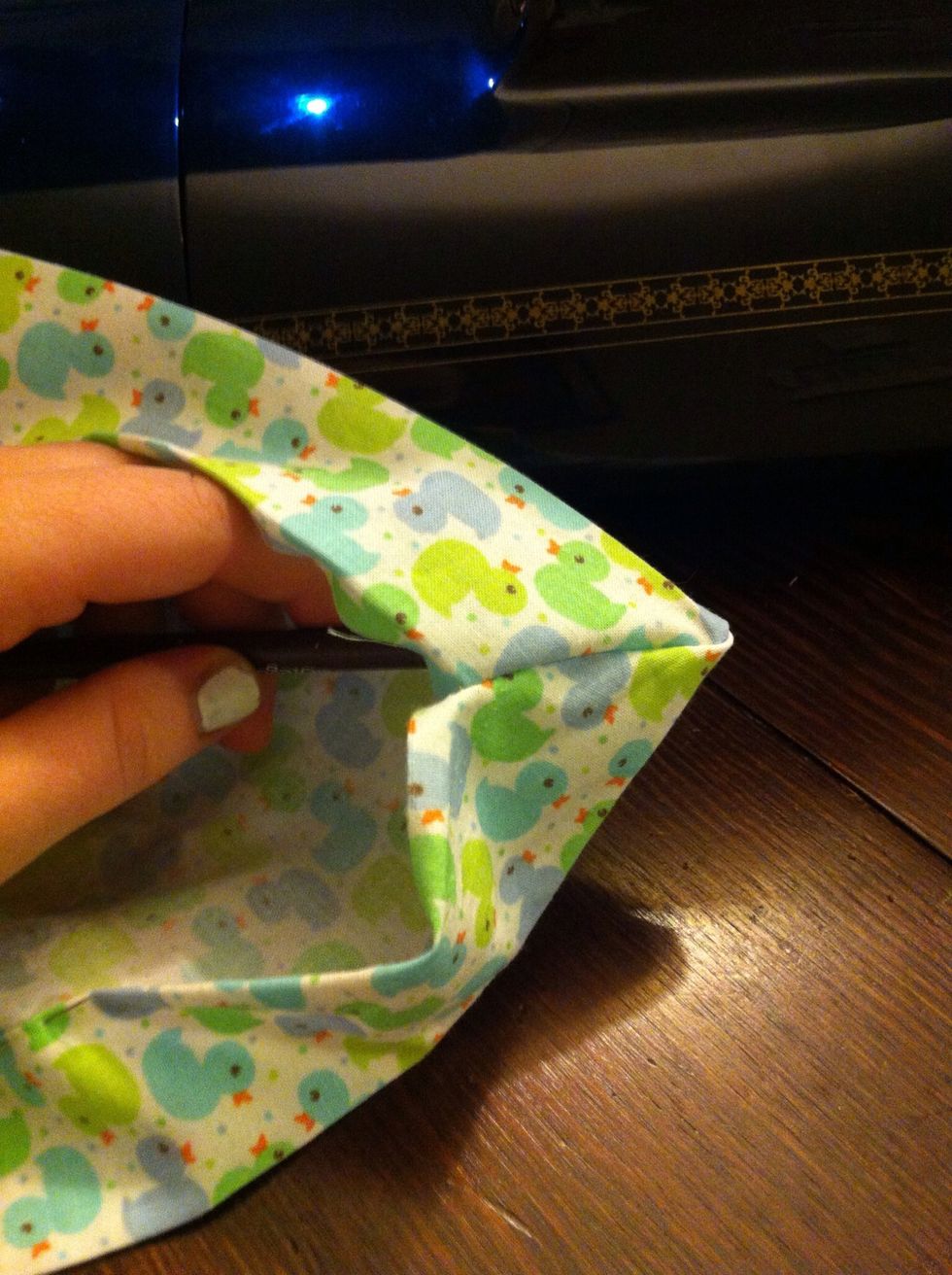 With a pencil or tip of a knitting needle, carefully turn out the corner.
Repeat the same for the other three corners. Press again if needed.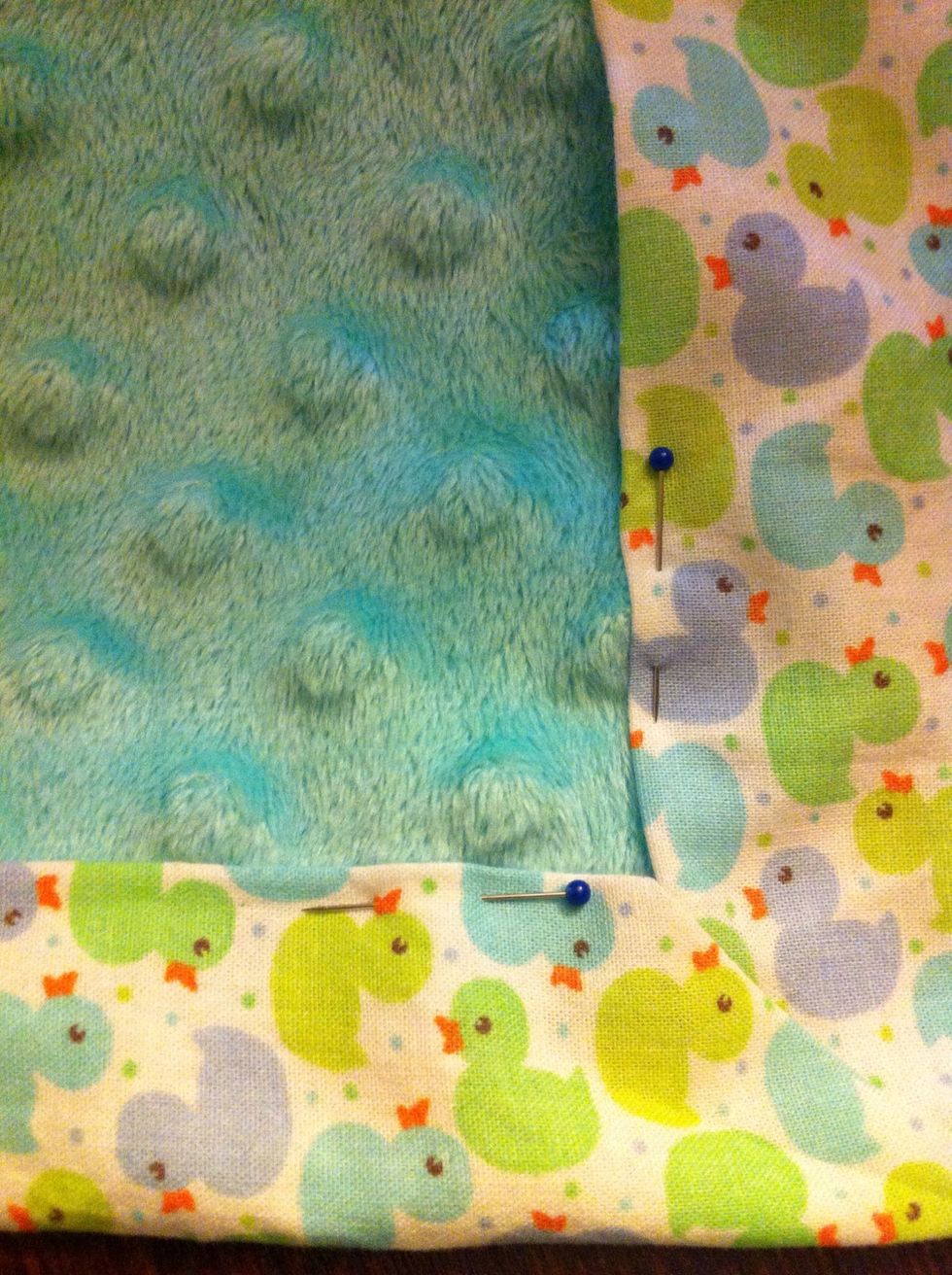 Tuck (measured and cut) soft fabric underneath the border. Pin in place.
Sew one seam (or two if you have a twin needle) with a 1/4" allowance from the inside of the border.
Blanket may be washed on delicate cycle and tumble dried on low.
1.0 Ruler
1.0 Pencil
Pins
Scissor
Patterned fabric, prewashed
Soft fabric (chenille, fleece)
Measuring tape
(Sewing machine & thread)
Drose Martins
People person. Mom at home & work. Creative spirit. Baking enthusiast. Giver of time and maker of moments. Flossing advocate. Believer of love.