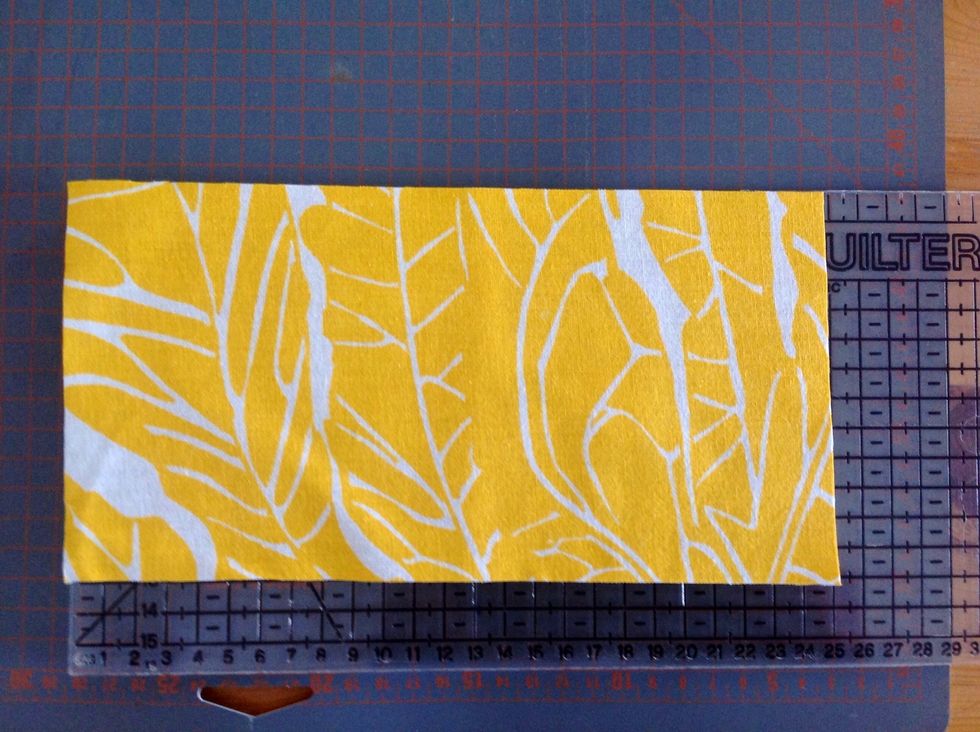 Cut a 13 x 25 cm piece from the fabric.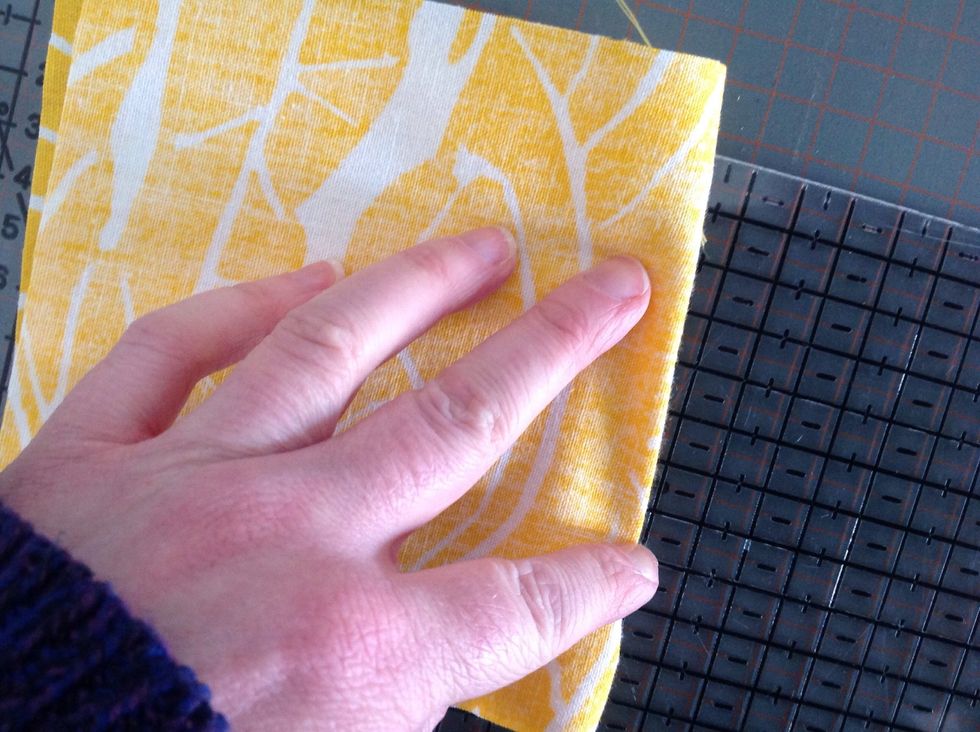 Fold it in half to find the middle. Use your nail to make the fold clear.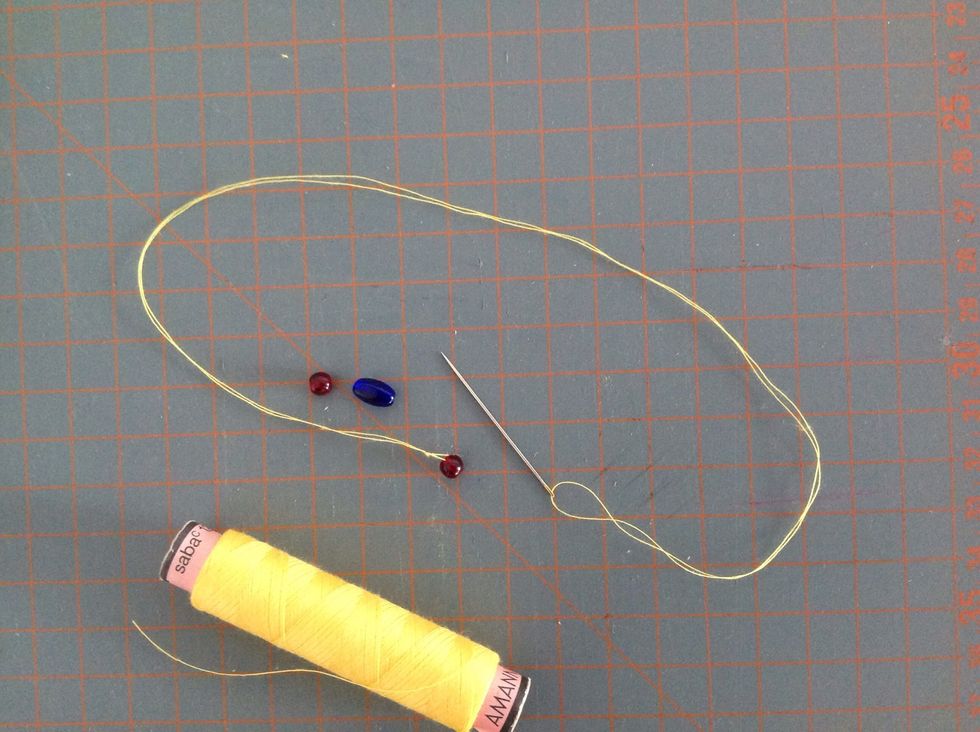 Choose the beads for eyes and the beak. Make sure your needle is thin enough to go through the beads.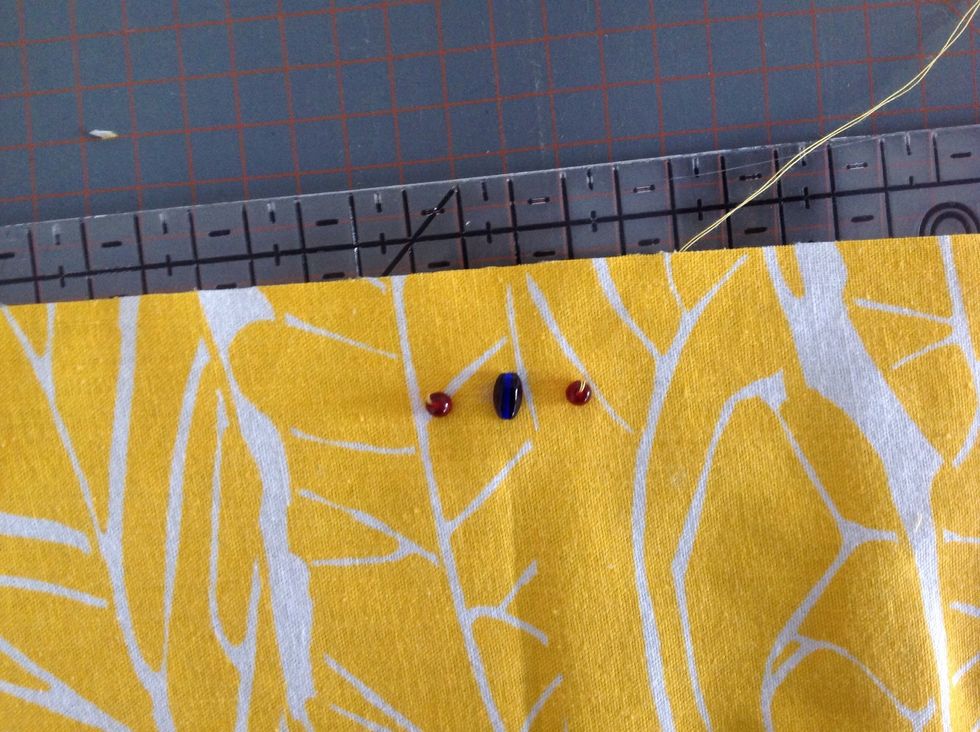 Sew the long bead on the fold and the eyes on both sides.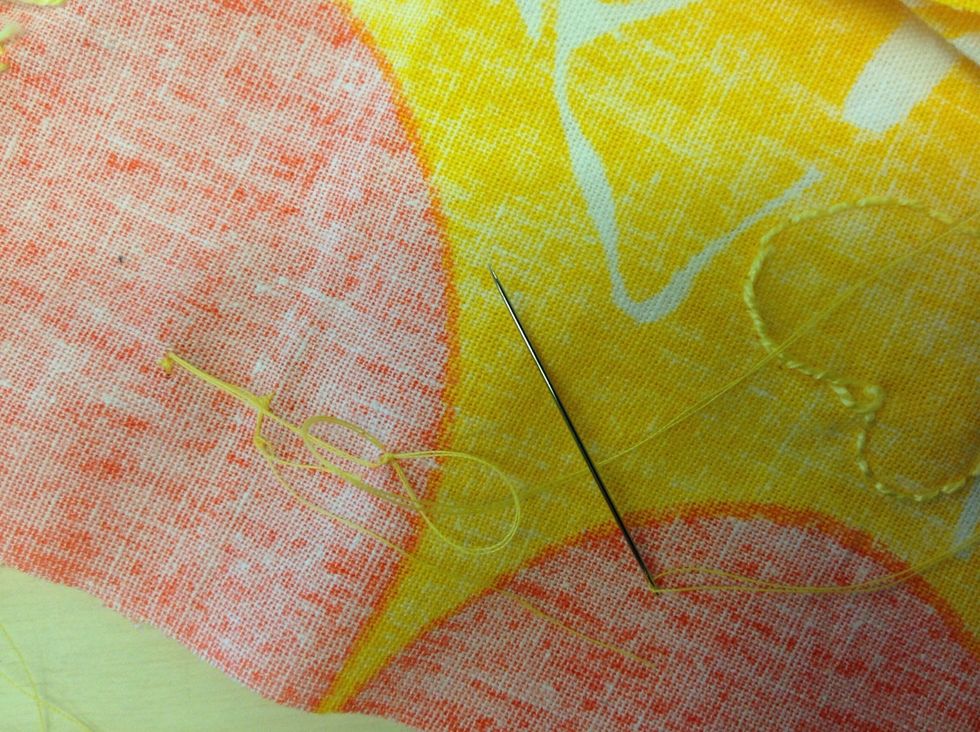 Make a knot behind each bead, that they will be secure.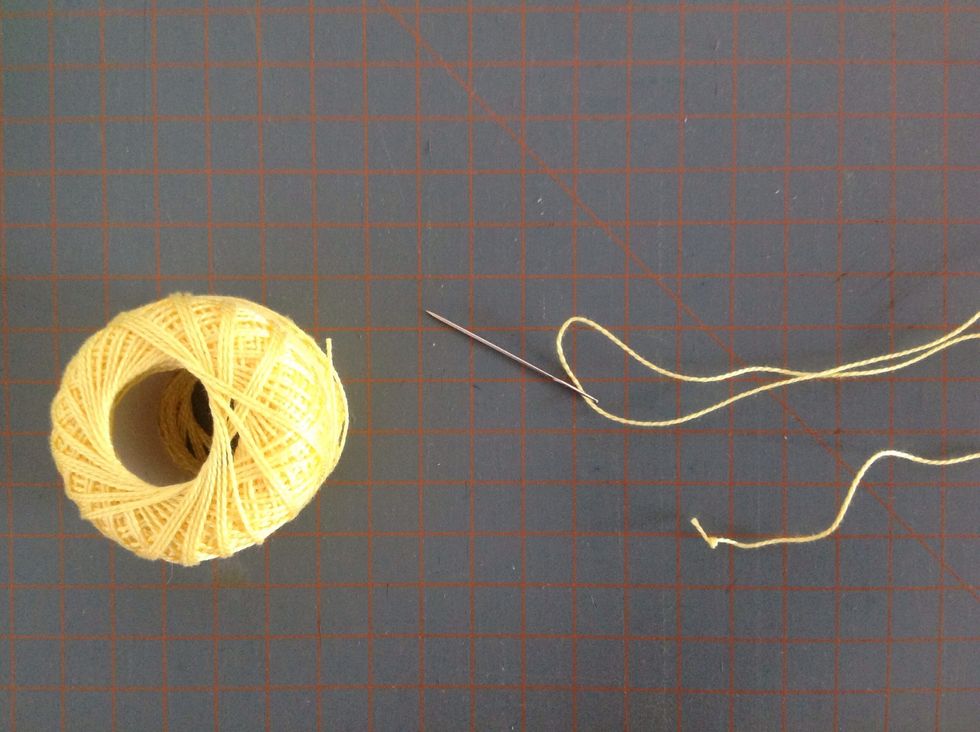 Now you can decorate the Hen, use some needlepoint or aplique.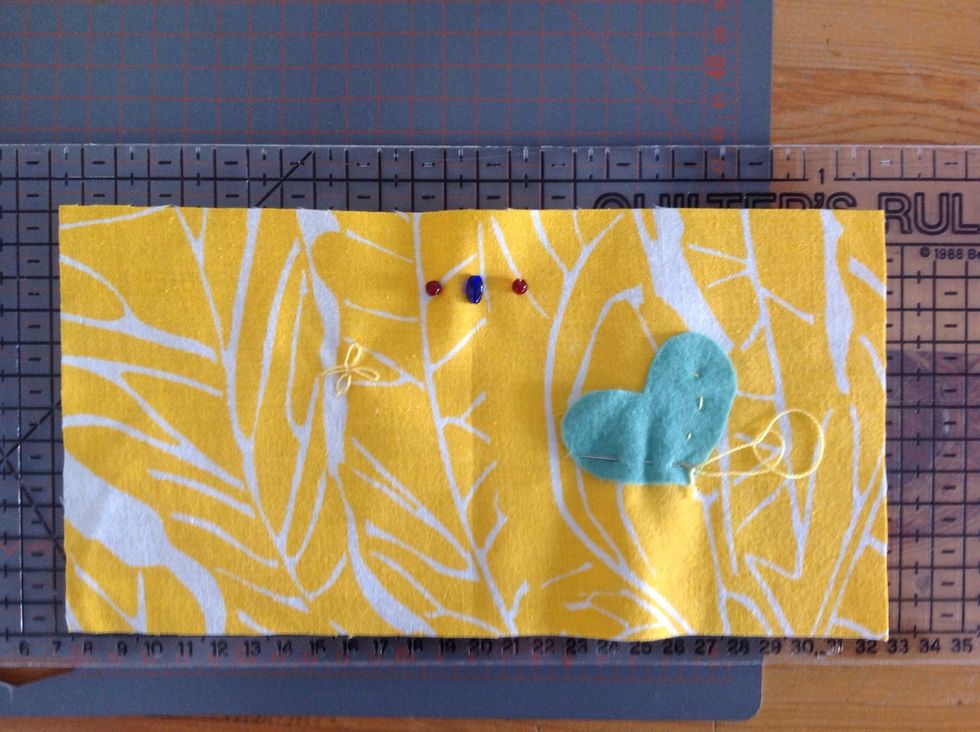 Aplique heart on the making...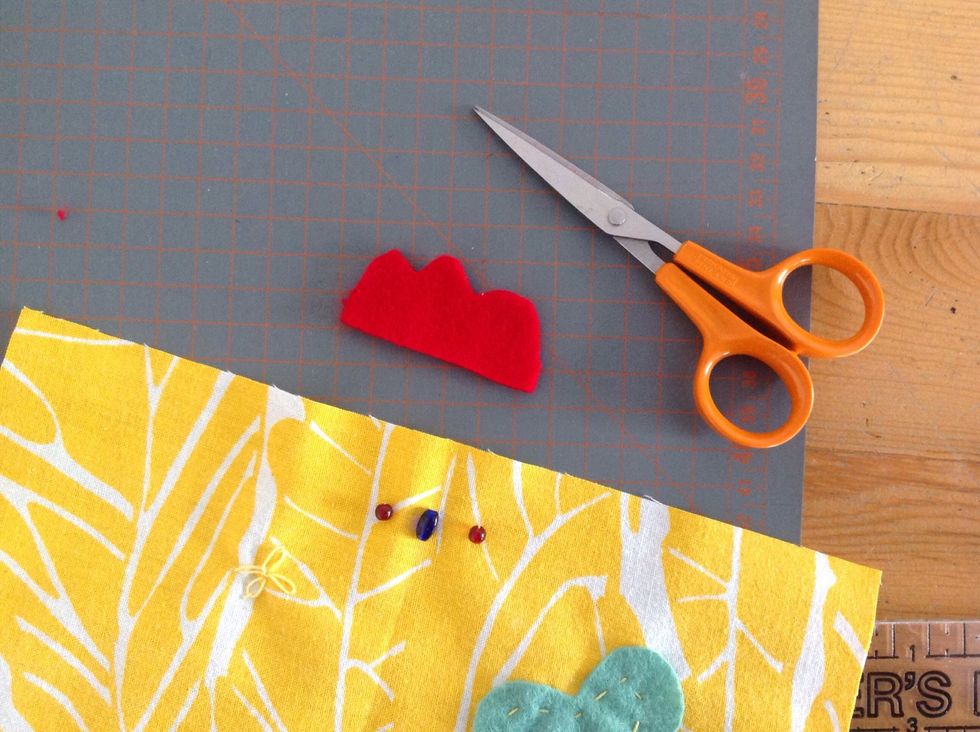 Cut the "hair" from the felt. Make it what ever shape you like.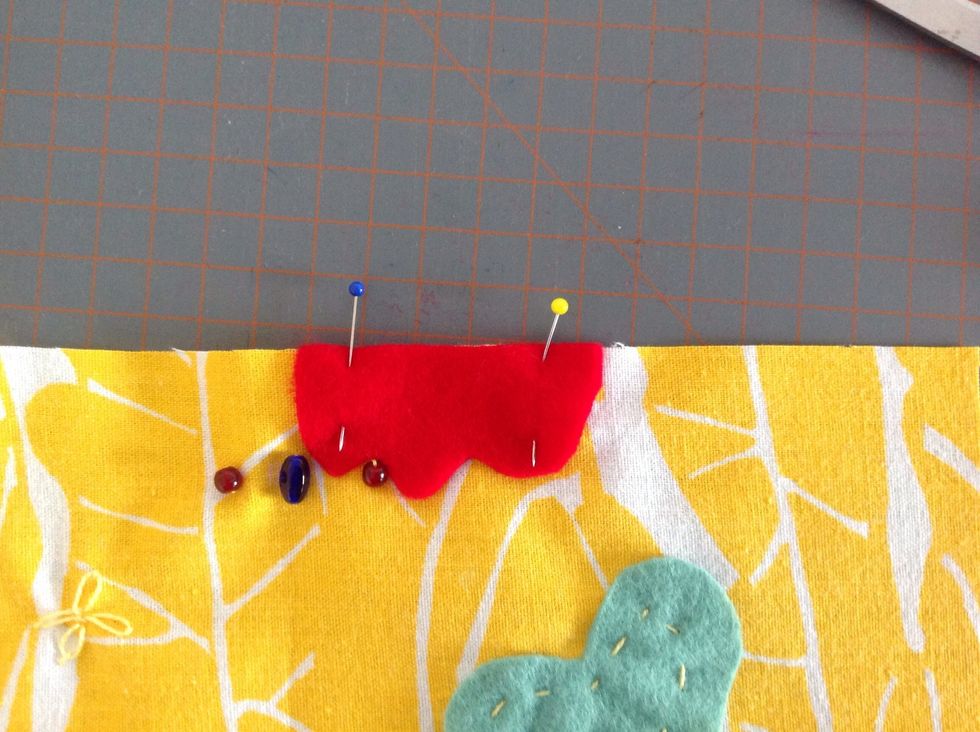 Pin it just from the middle fold.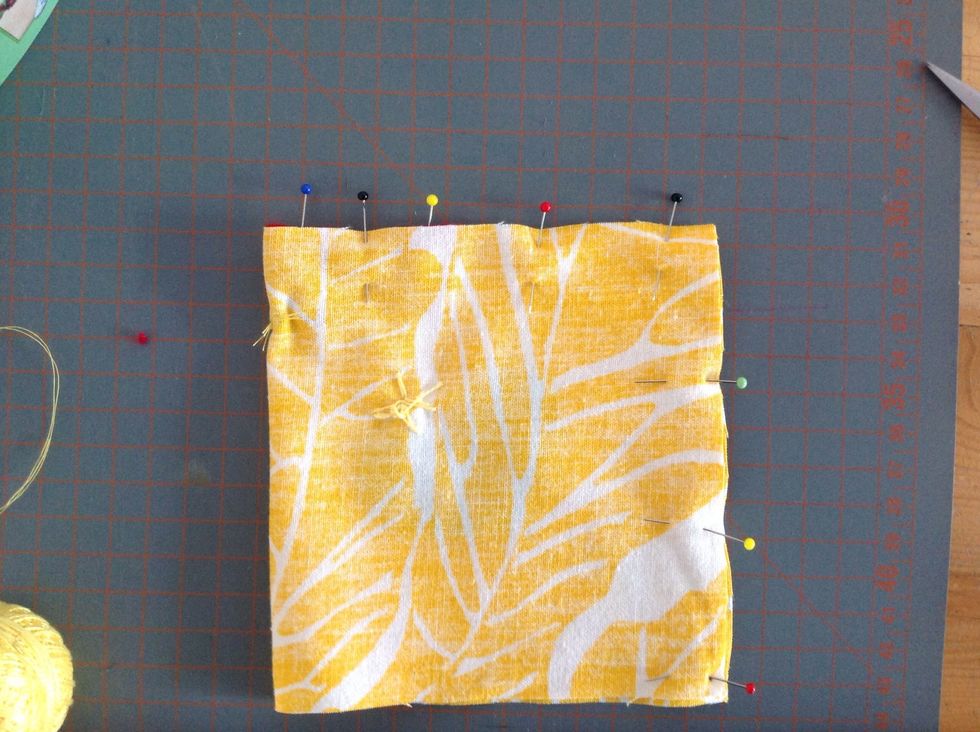 Fold the other half on top of the other.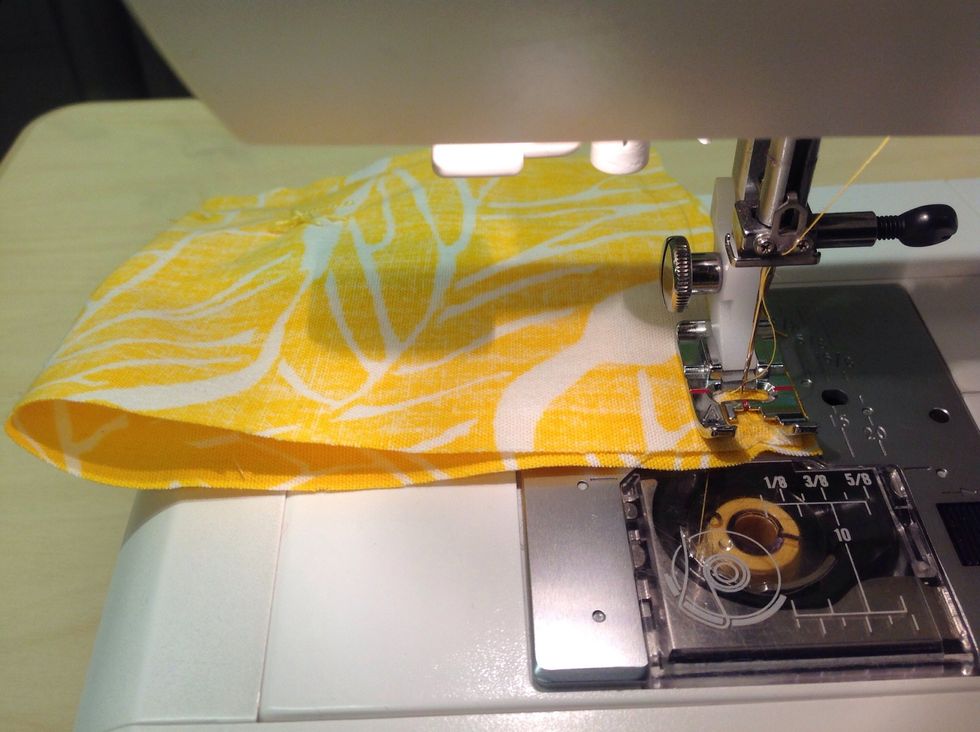 Sew the two sides.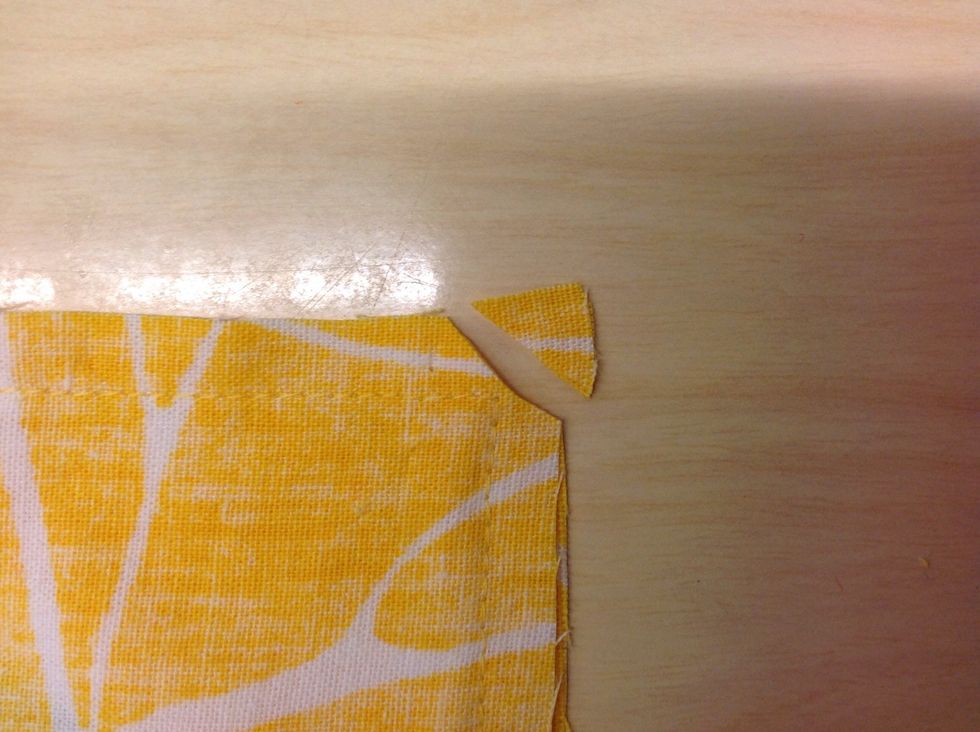 Make the corner thinner.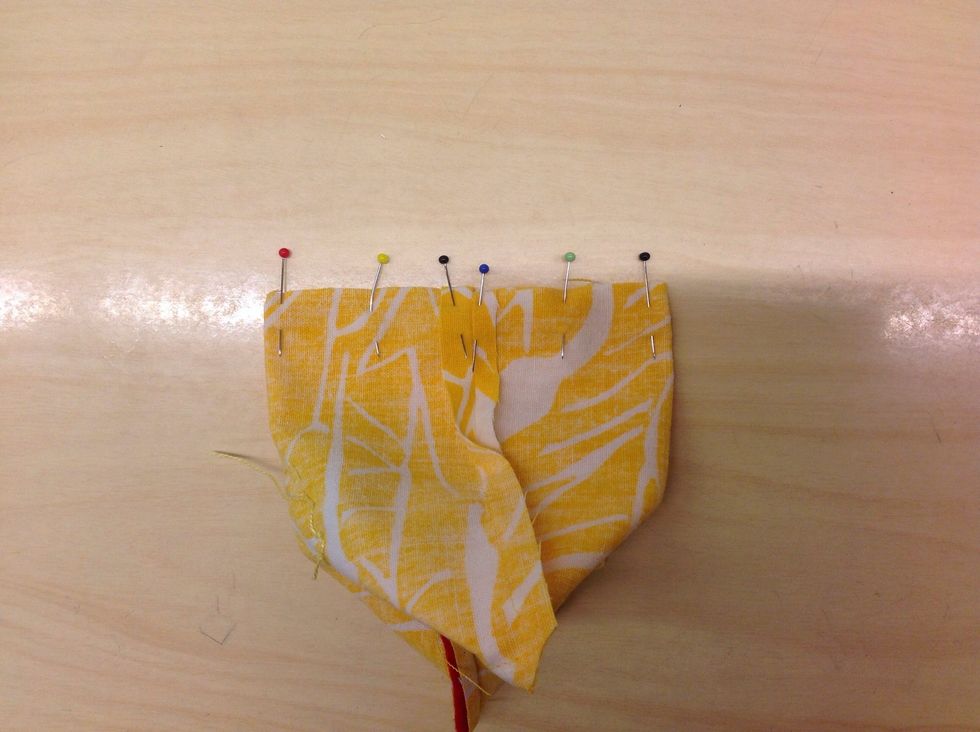 Pin the third side as shown.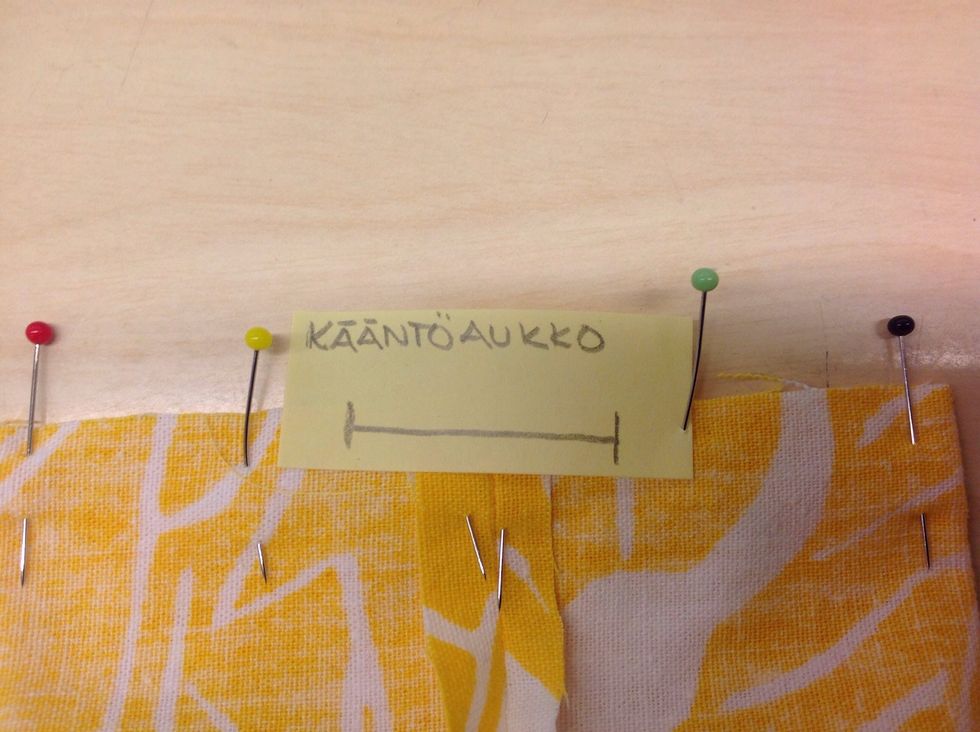 Sew the third side. Remember to leave an opening in the middle.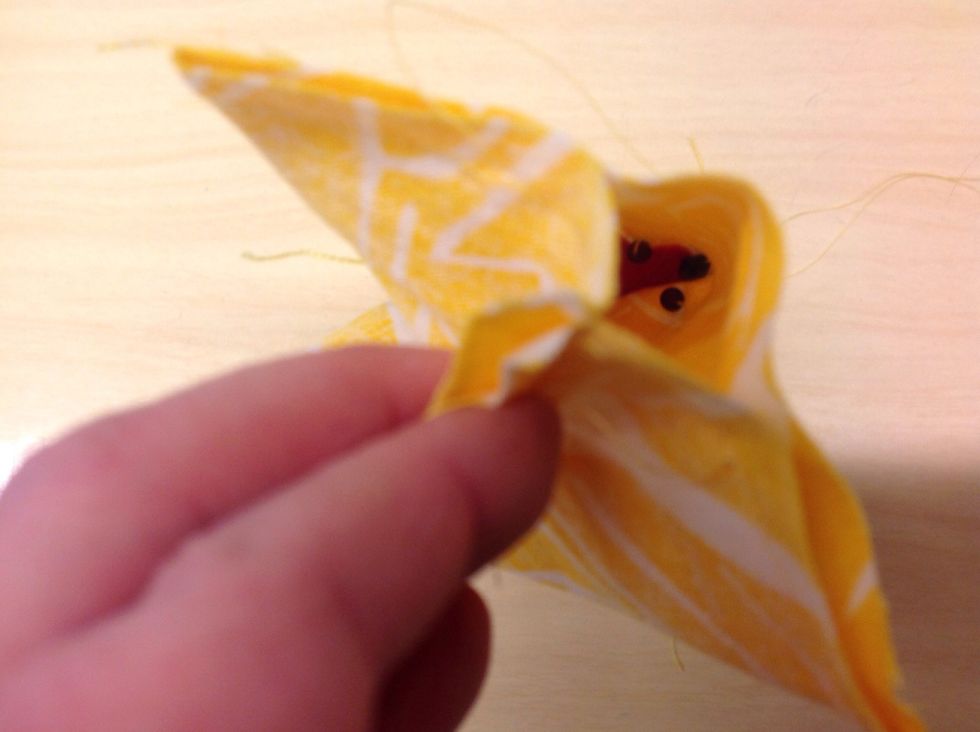 Turn the Hen the right side out.
Put some filling inside. The filling can be rice, too.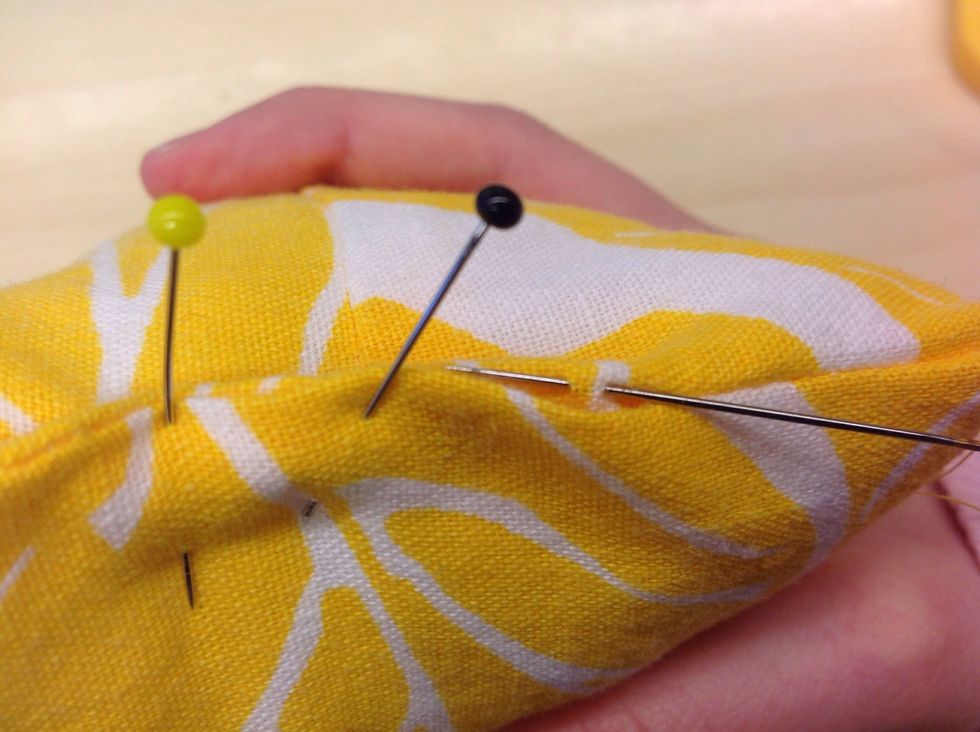 Sew the opening close by hand.
Make another one.
Fabric 13x25cm
2 round beads and 1 long one
Needle and yarn
A sewing machine
Some filling
And a bit of felt for the "hair"