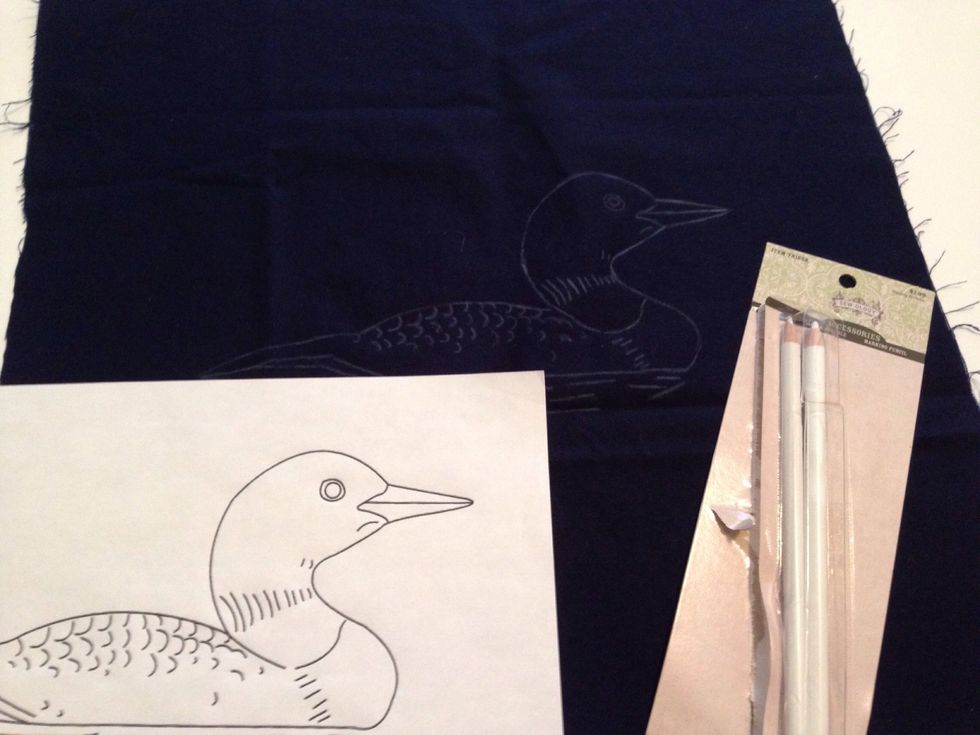 Ok! So the first thing I did was copy the design from my template to my fabric using fabric marking pencils. I used a white marking pencil because my fabric is dark.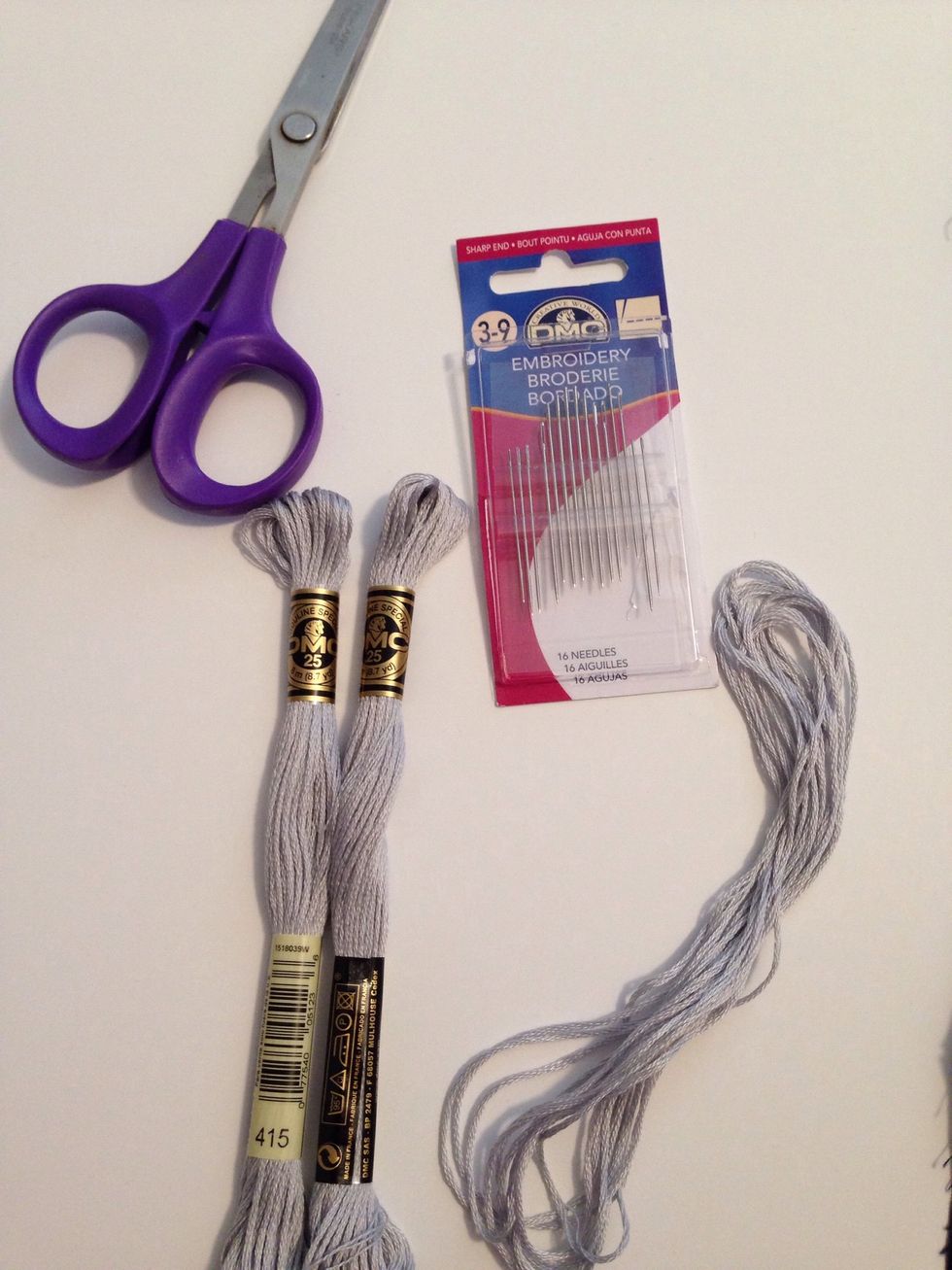 I am using silver colored floss for my stitching.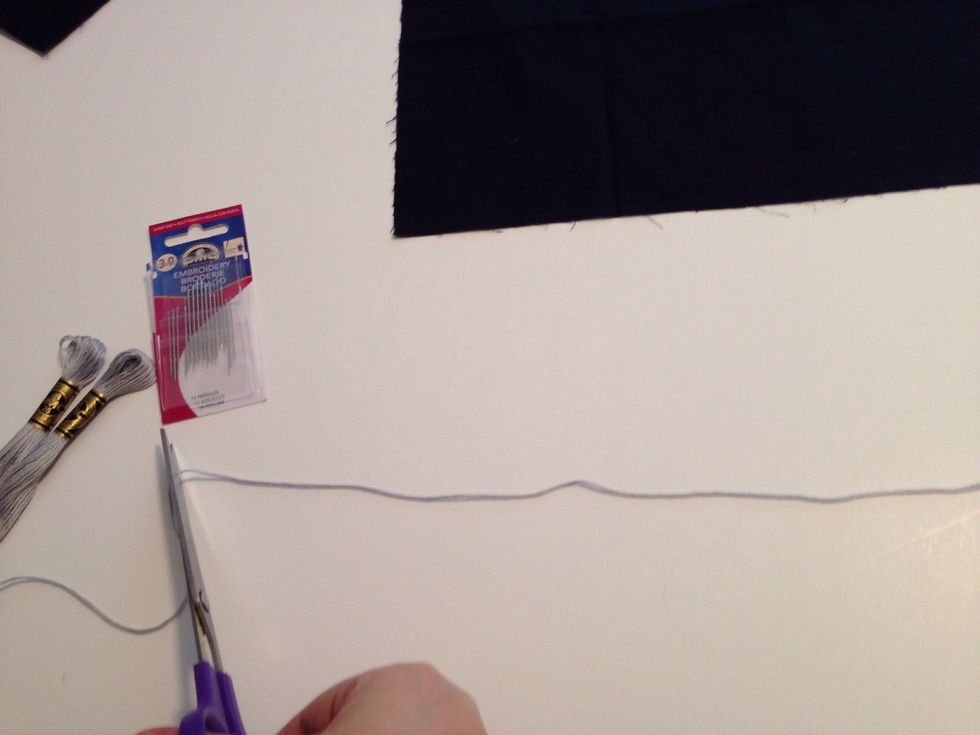 I cut my embroidery floss to about two feet, you can cut it a little shorter depending on your preference.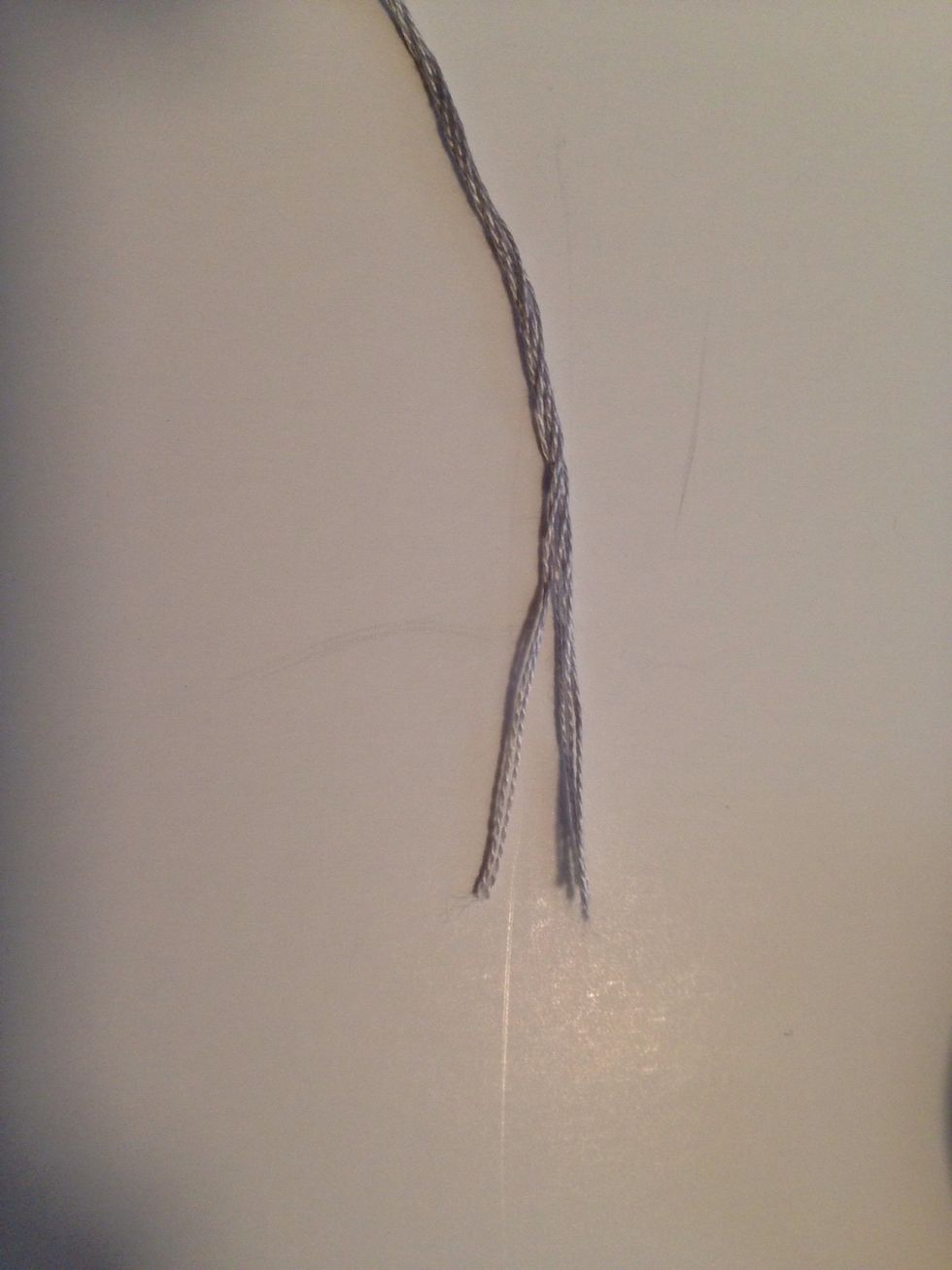 Embroidery floss is composed of six threads. For this stitch I am using just one single thread.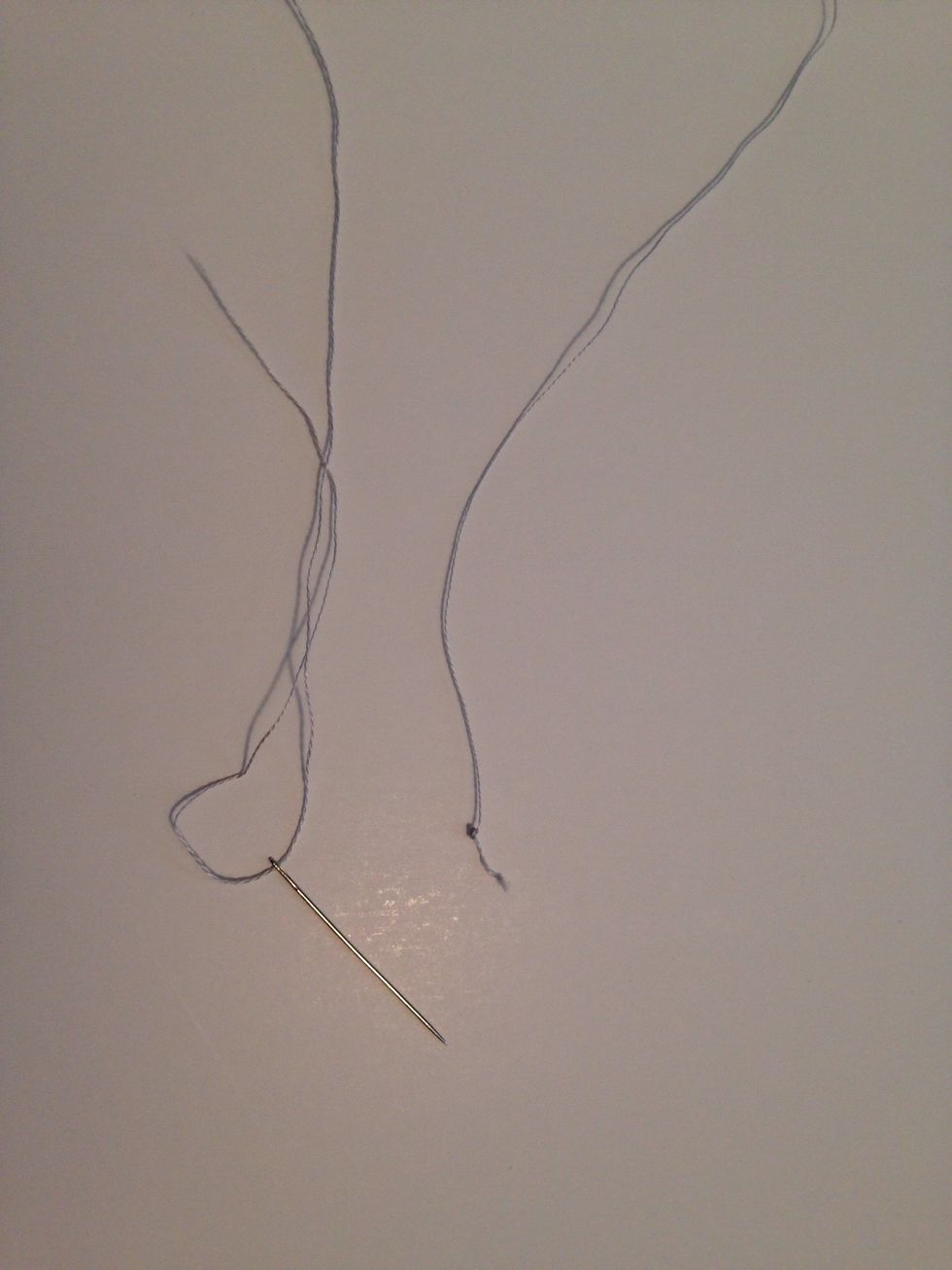 Here is my thread now threaded through my embroidery needle. Make sure to tie a knot at the end of the thread.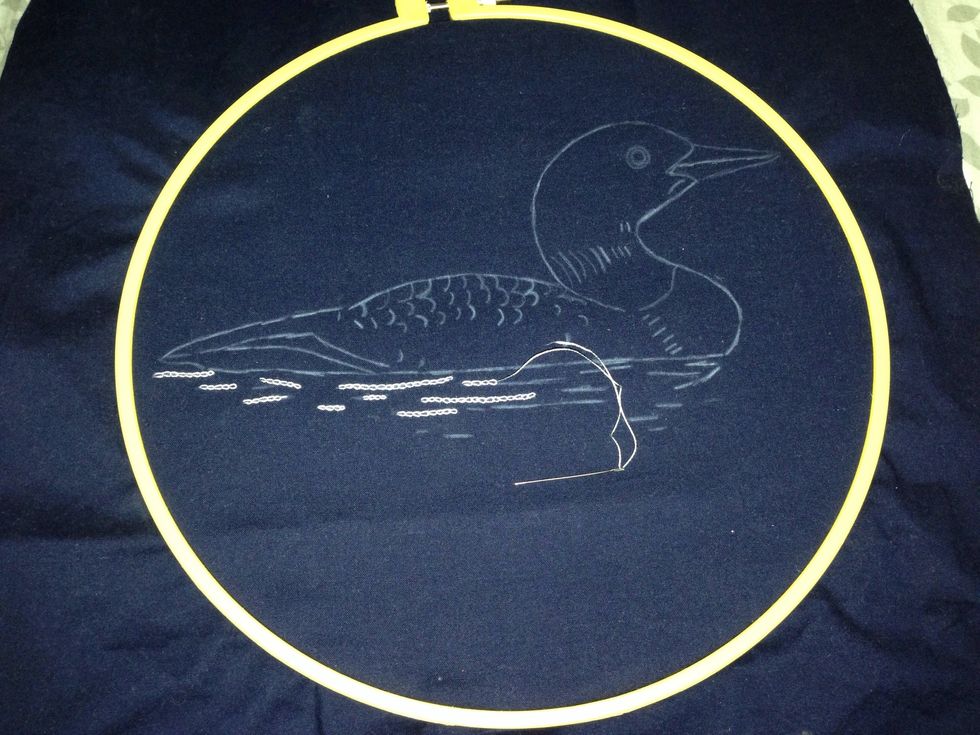 Secure your fabric on your embroidery hoop. I had already started stitching before I took the pic sorry. 😳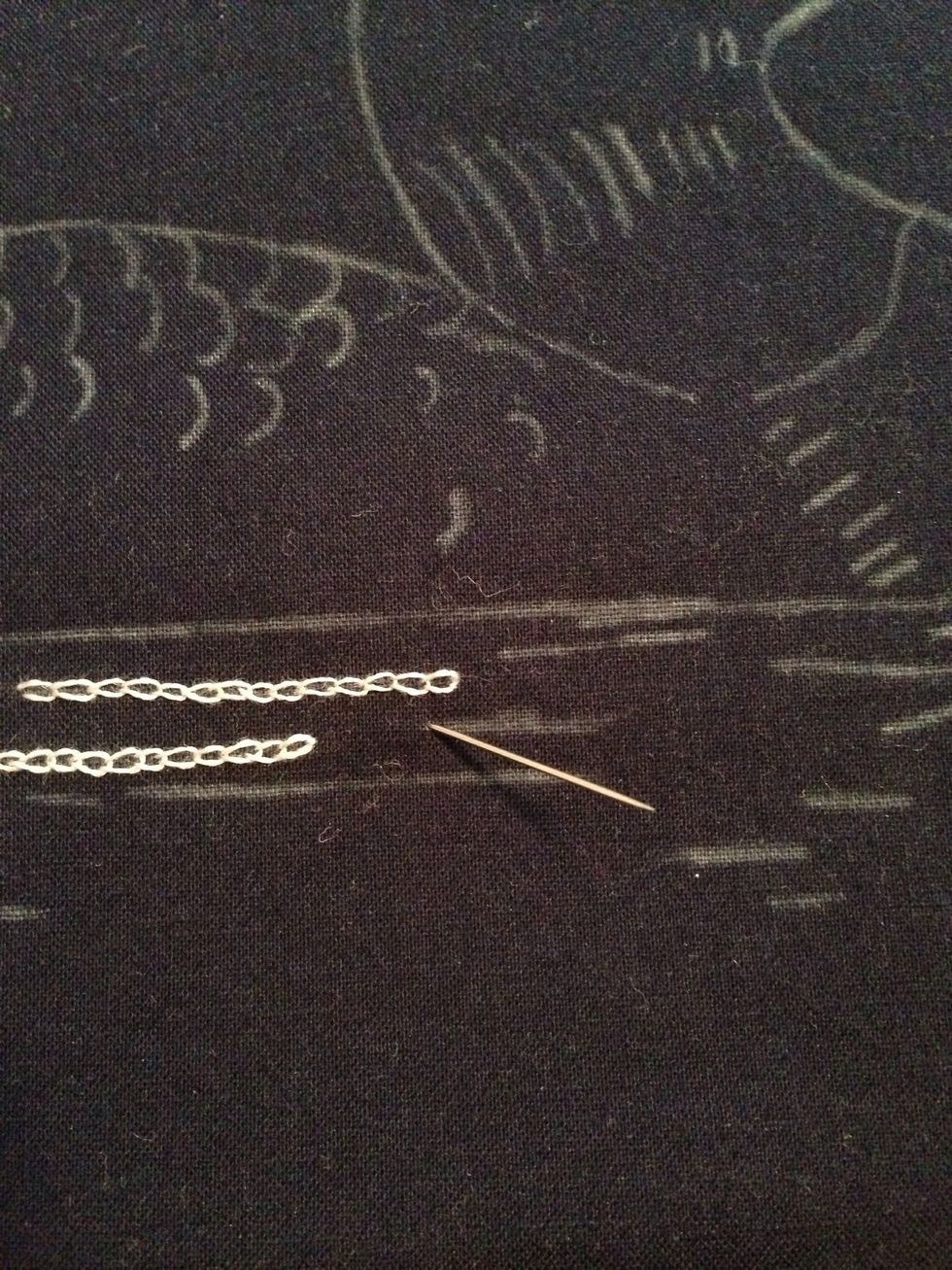 I am starting a new line of chain stitches. Starting from behind the fabric insert your needle and pull through the front.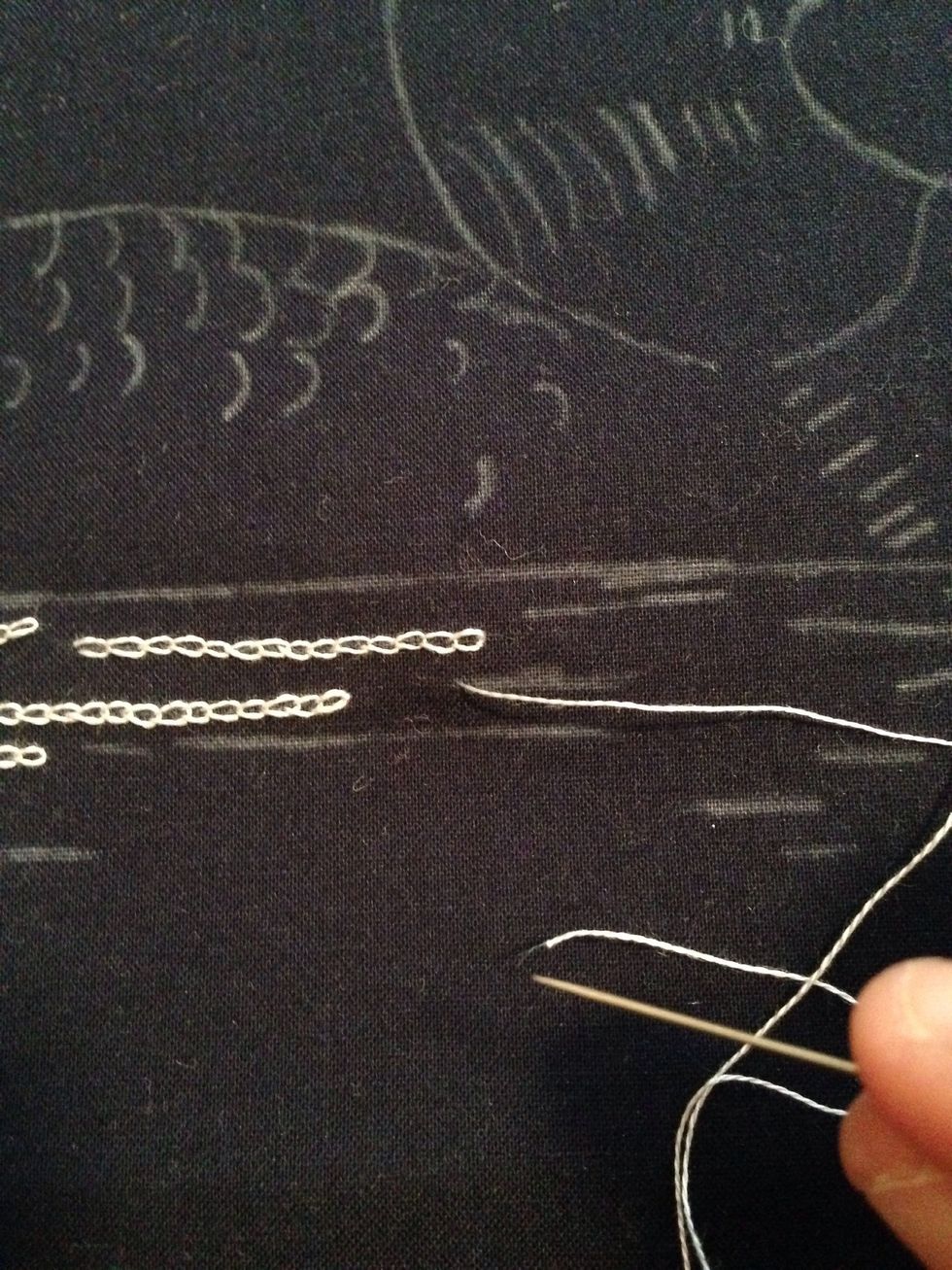 I've pulled it all the way until I hit the knot on the back side.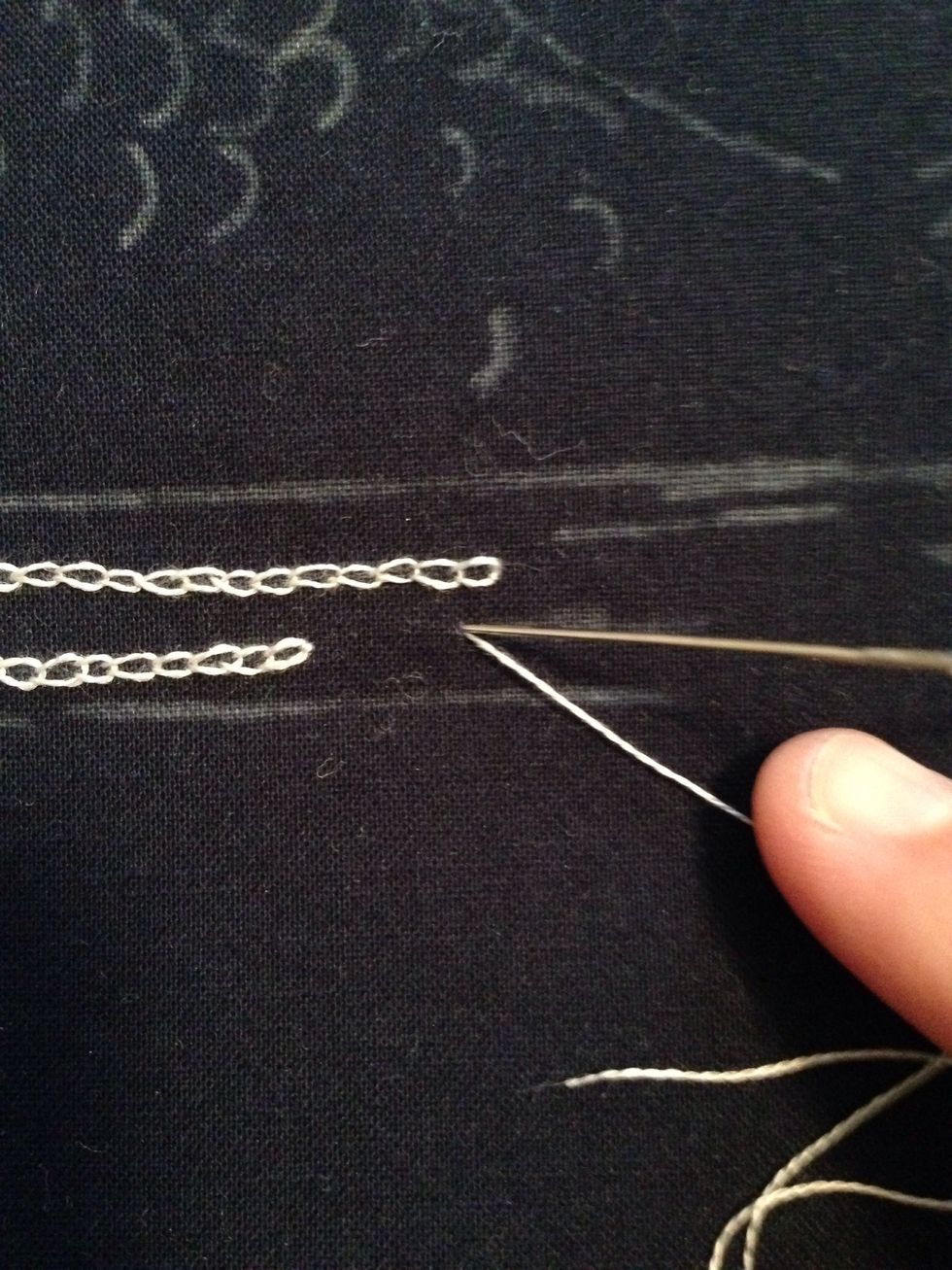 Next reinsert your needle back through the point of entry.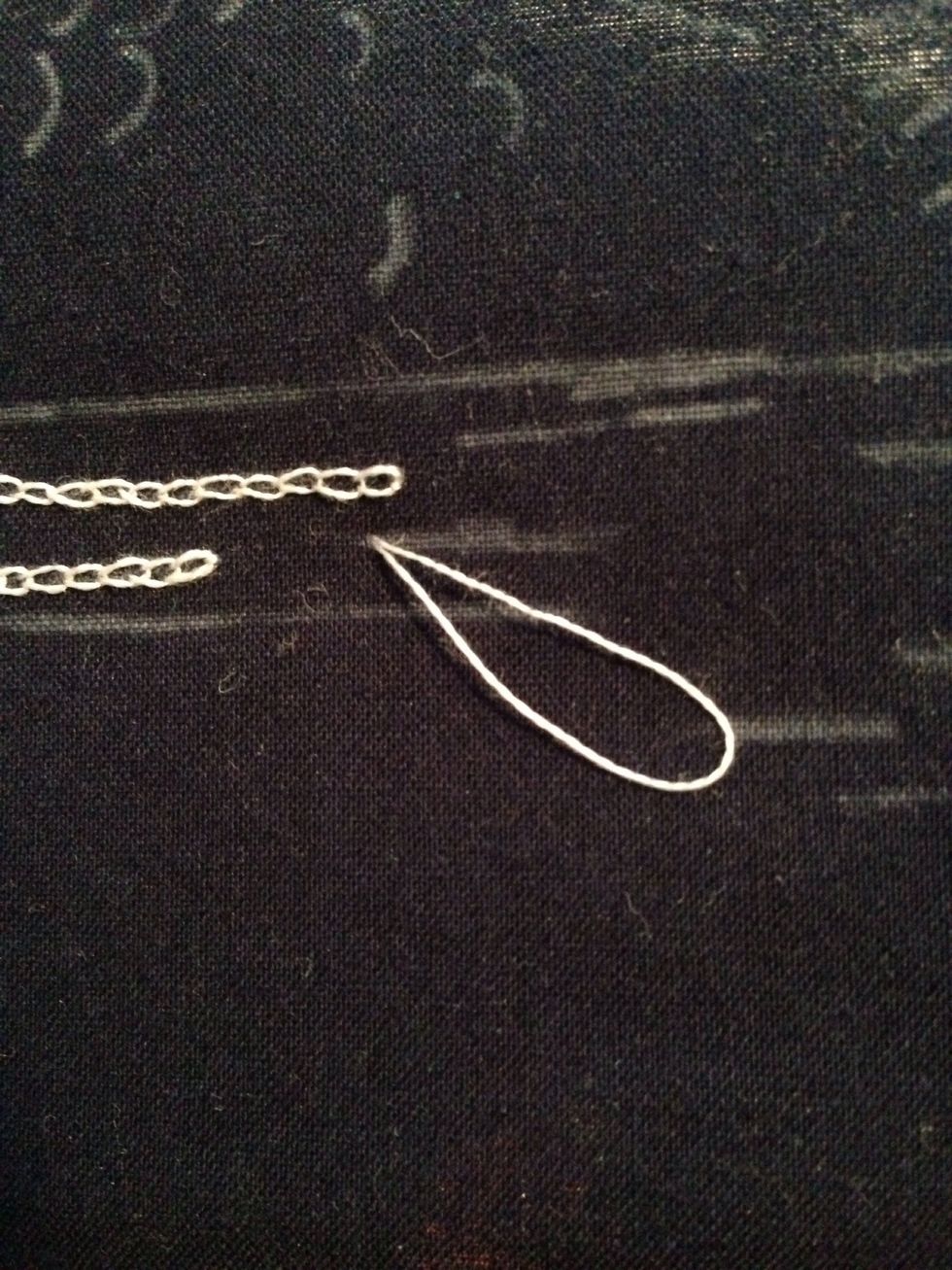 Pull the thread from the backside of fabric but do not pull it all the way through. Leave a loop like so.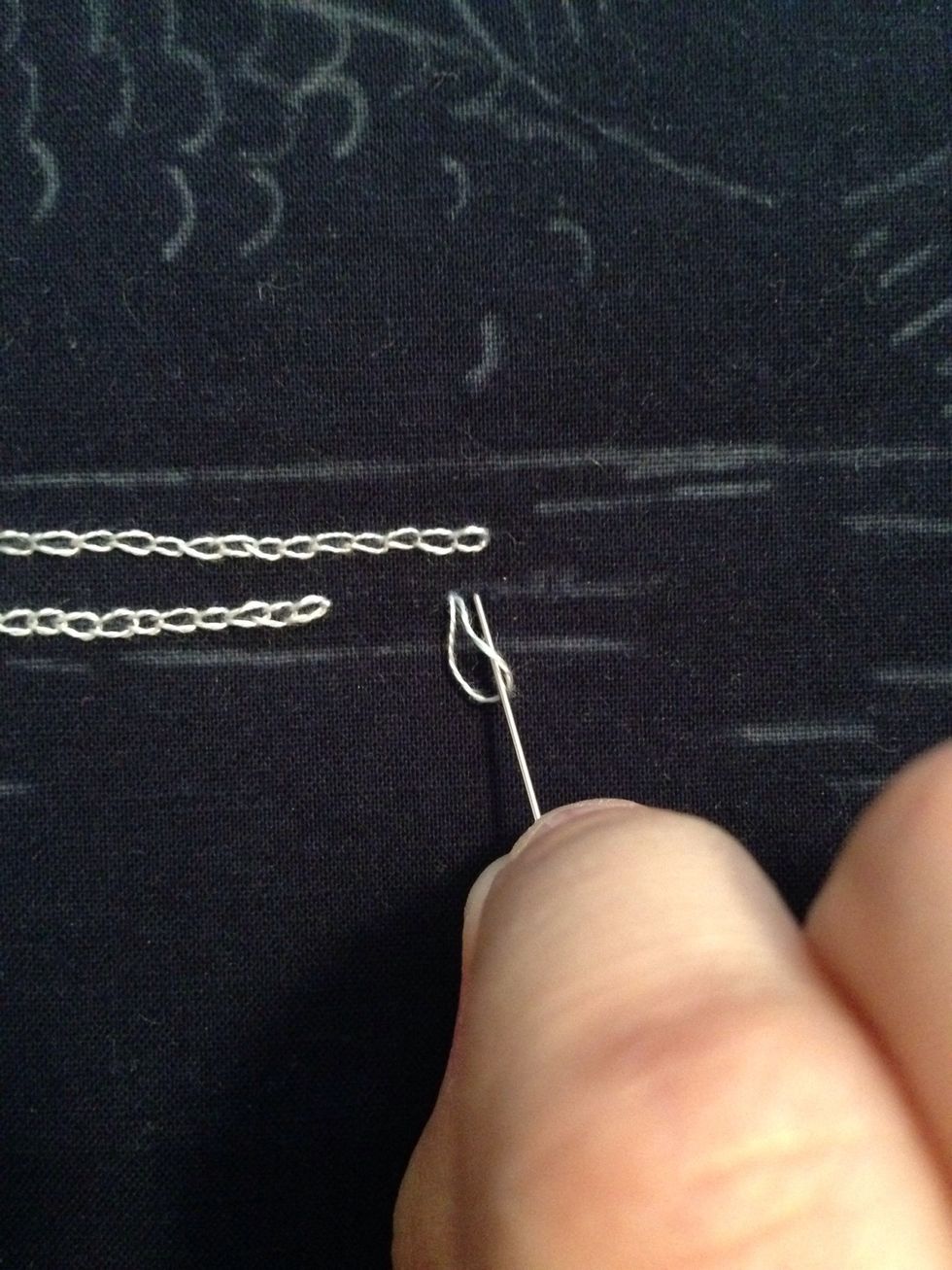 Now coming from the back of the fabric, bring your needle up one stitch length ahead through the fabric and pass it through the loop.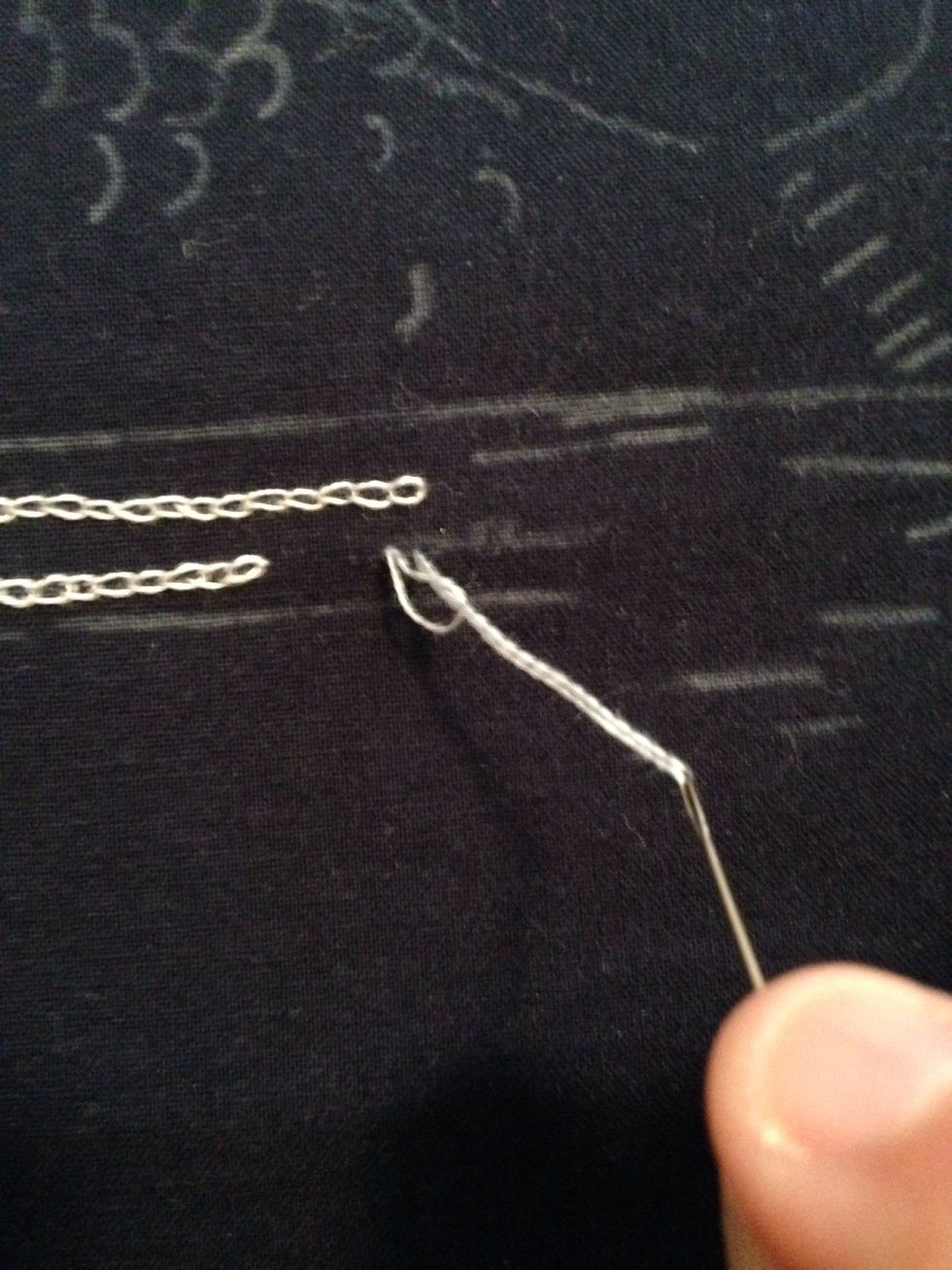 Keep pulling your thread through the loop until you reach the end of the thread but do not tighten the stitch too much.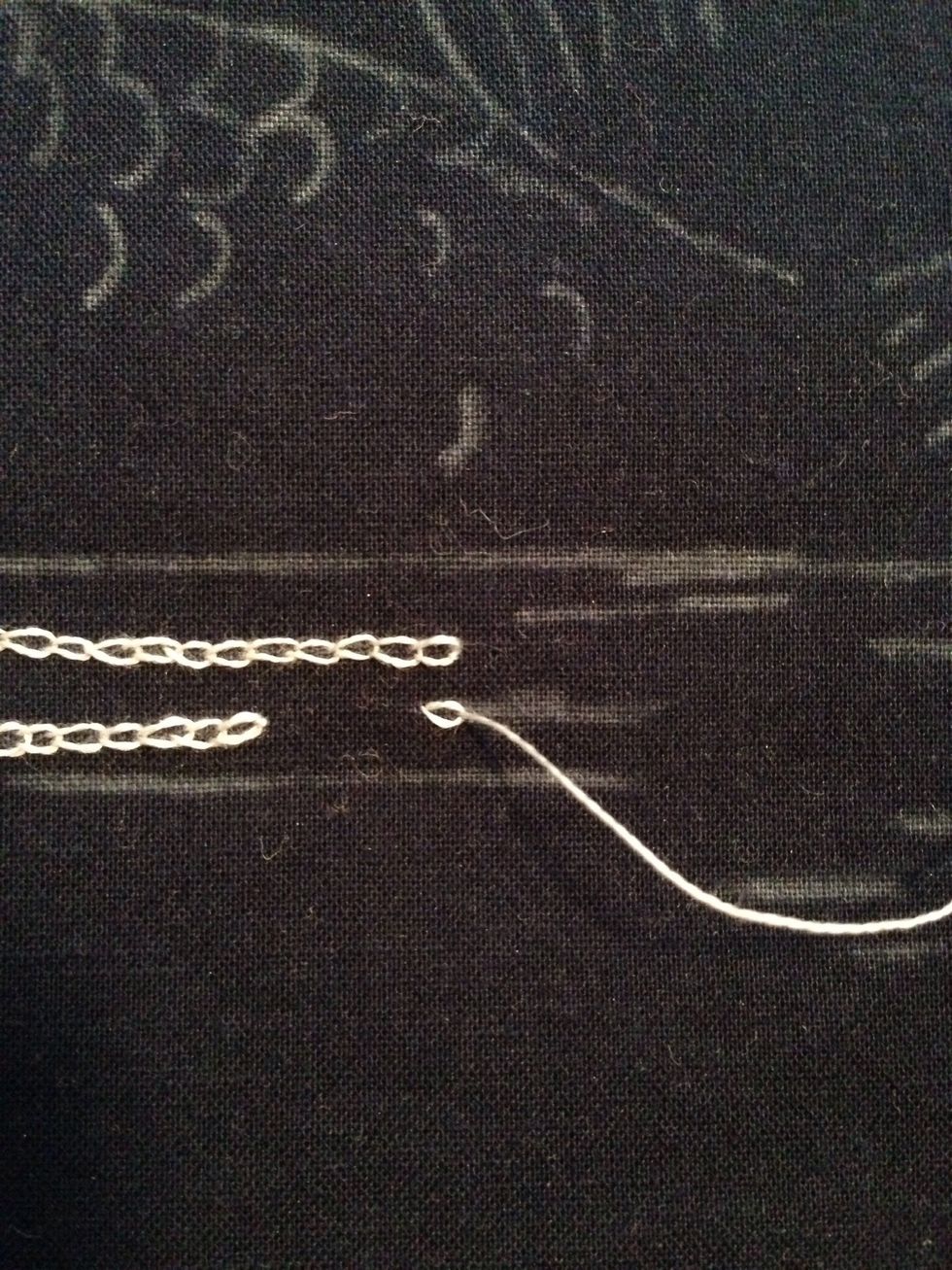 The end result is a lovely chain stitch!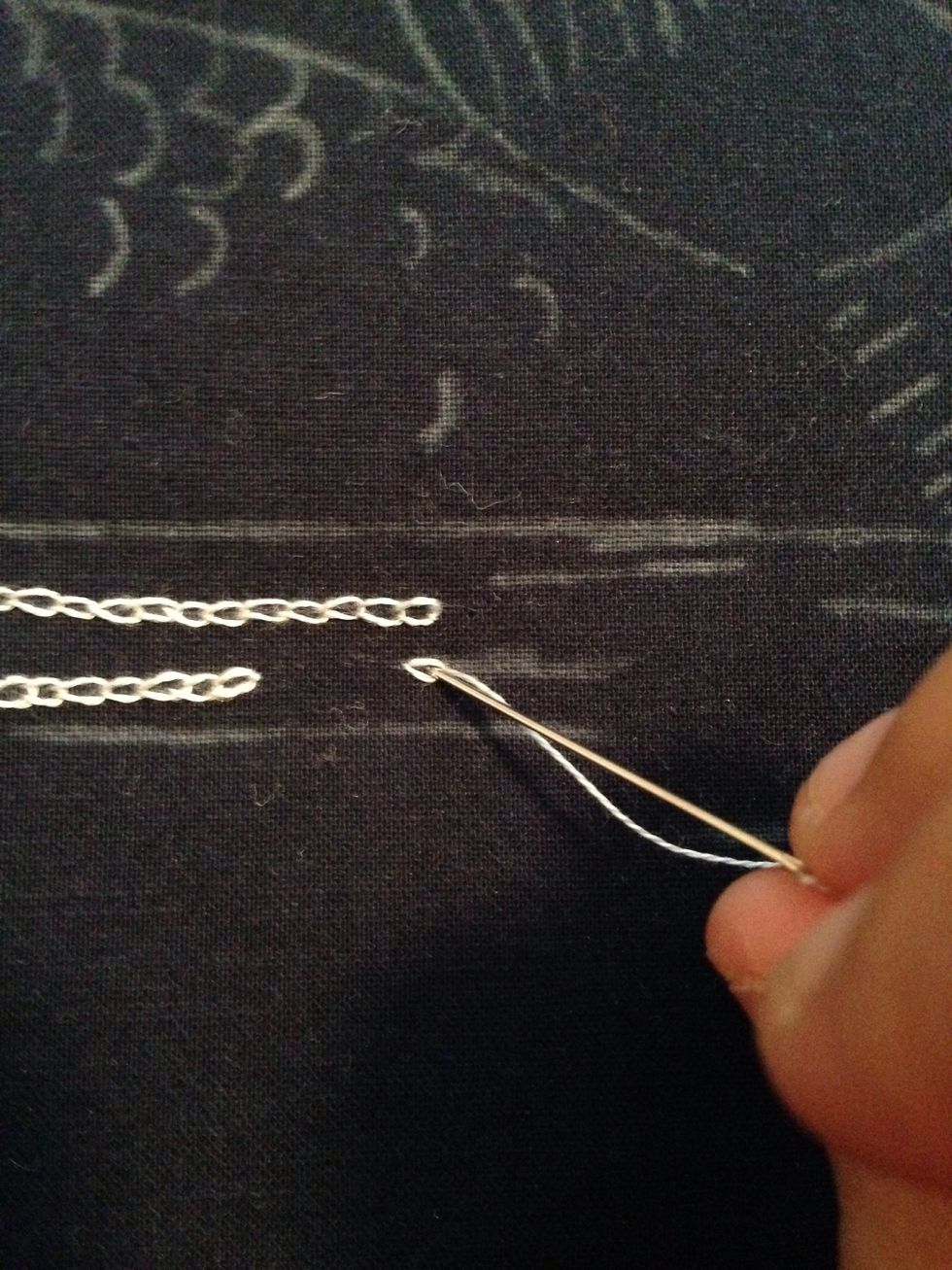 Continue on by repeating the steps. Again you will reinsert your needle back through the insertion point of your last stitch.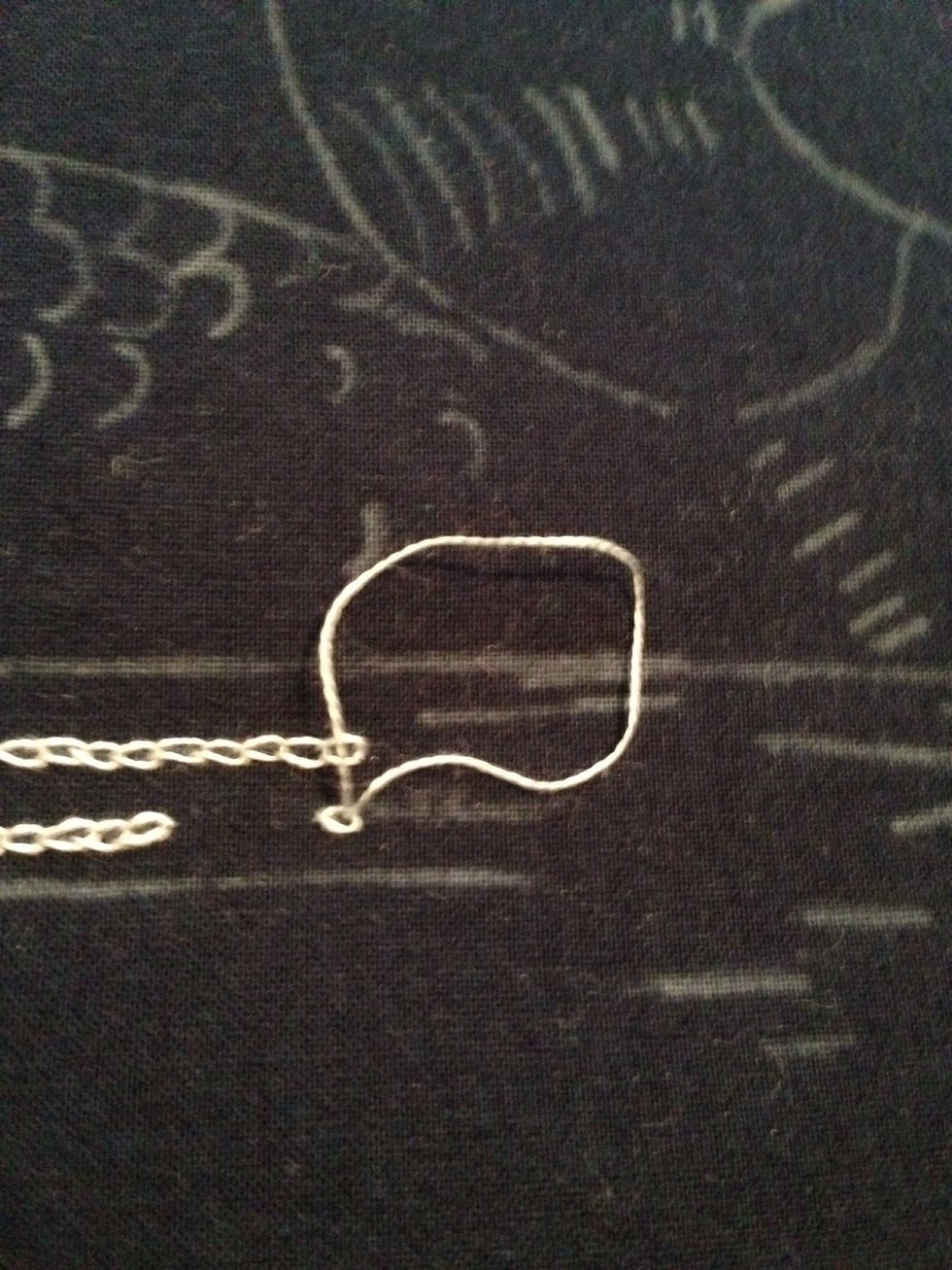 Once again pull through from the back side until you have a small loop of thread.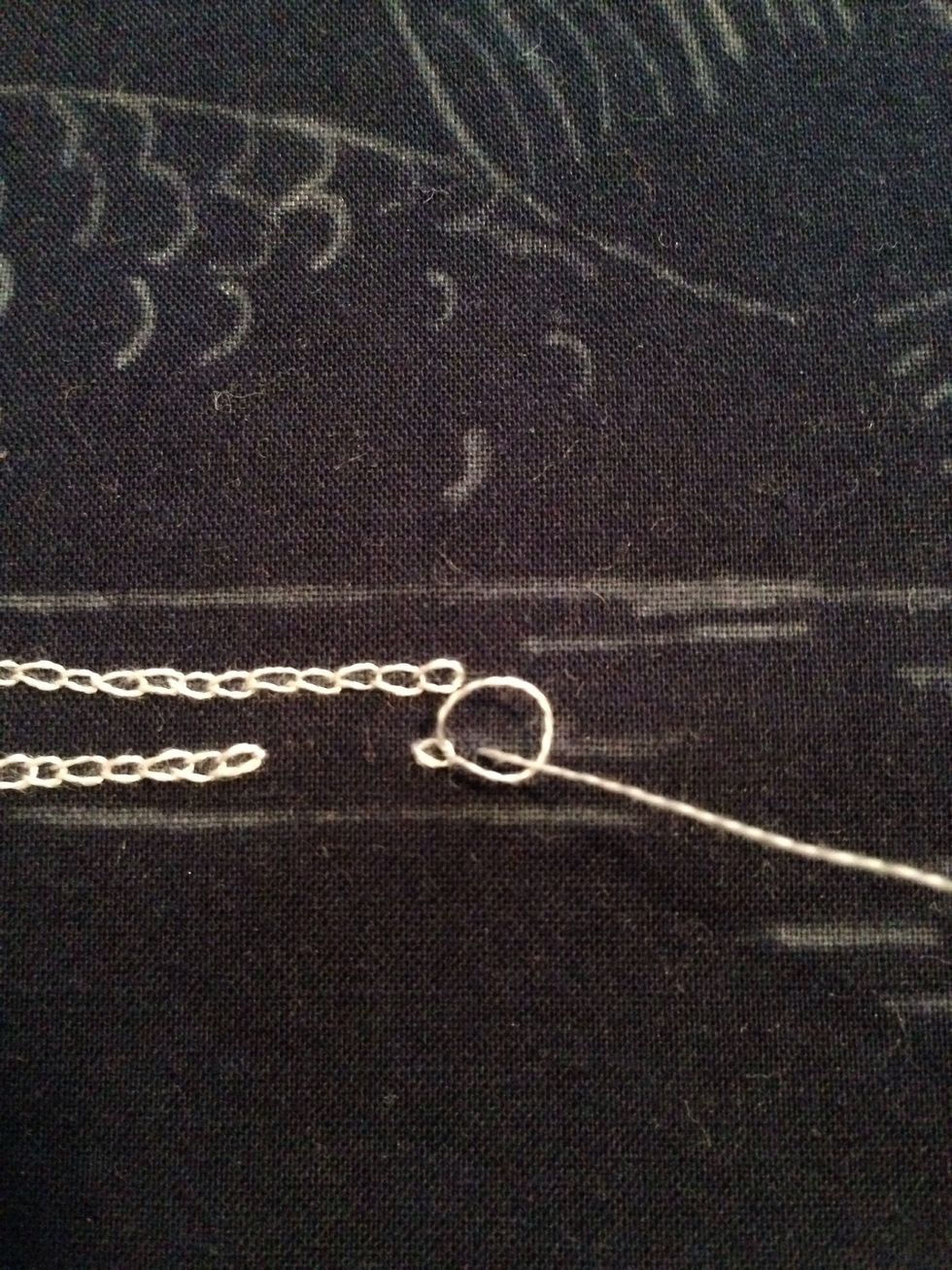 Here I have already passed my needle one stitch length ahead and passed it again through my loop.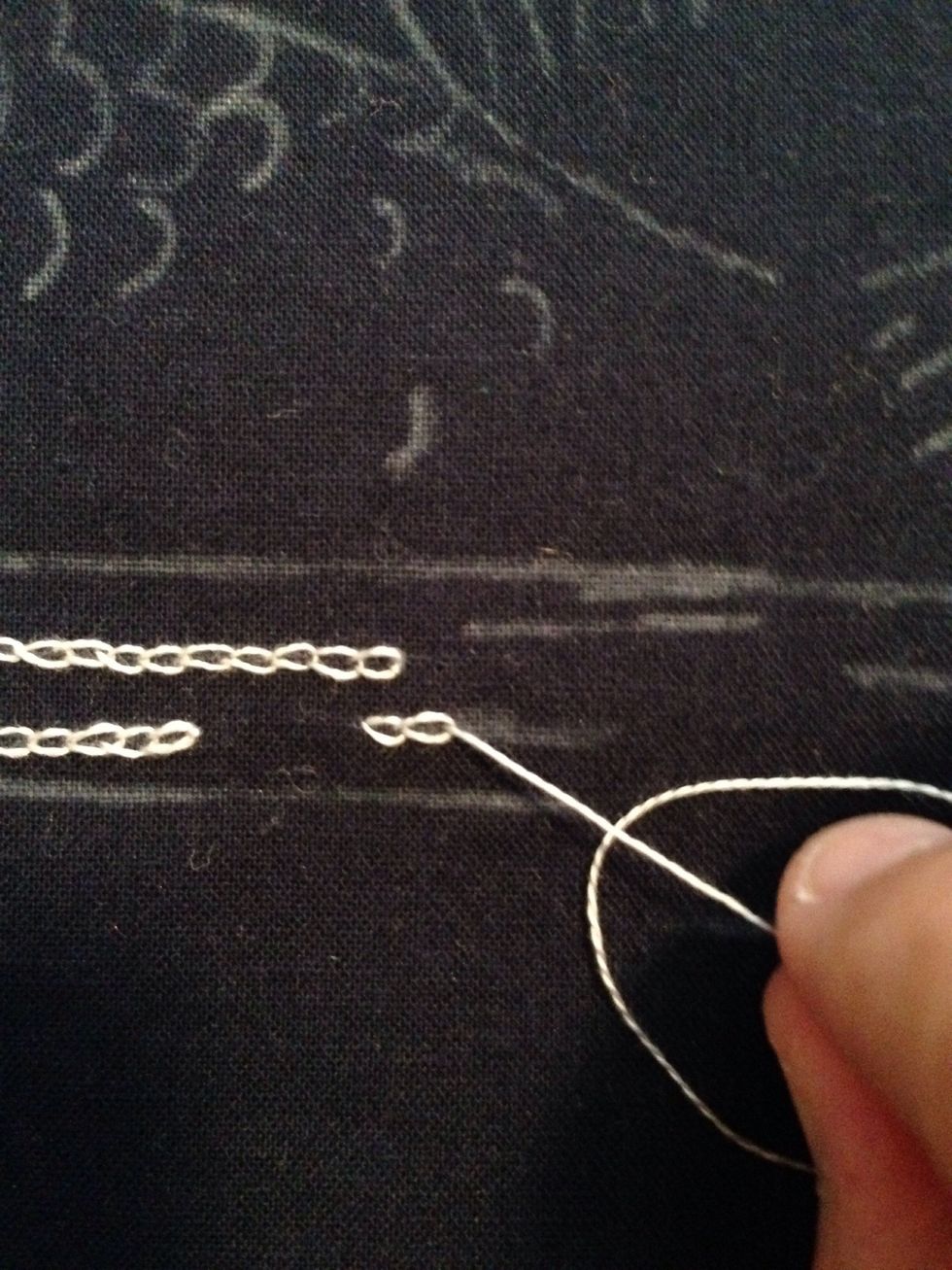 And here is my second chain stitch.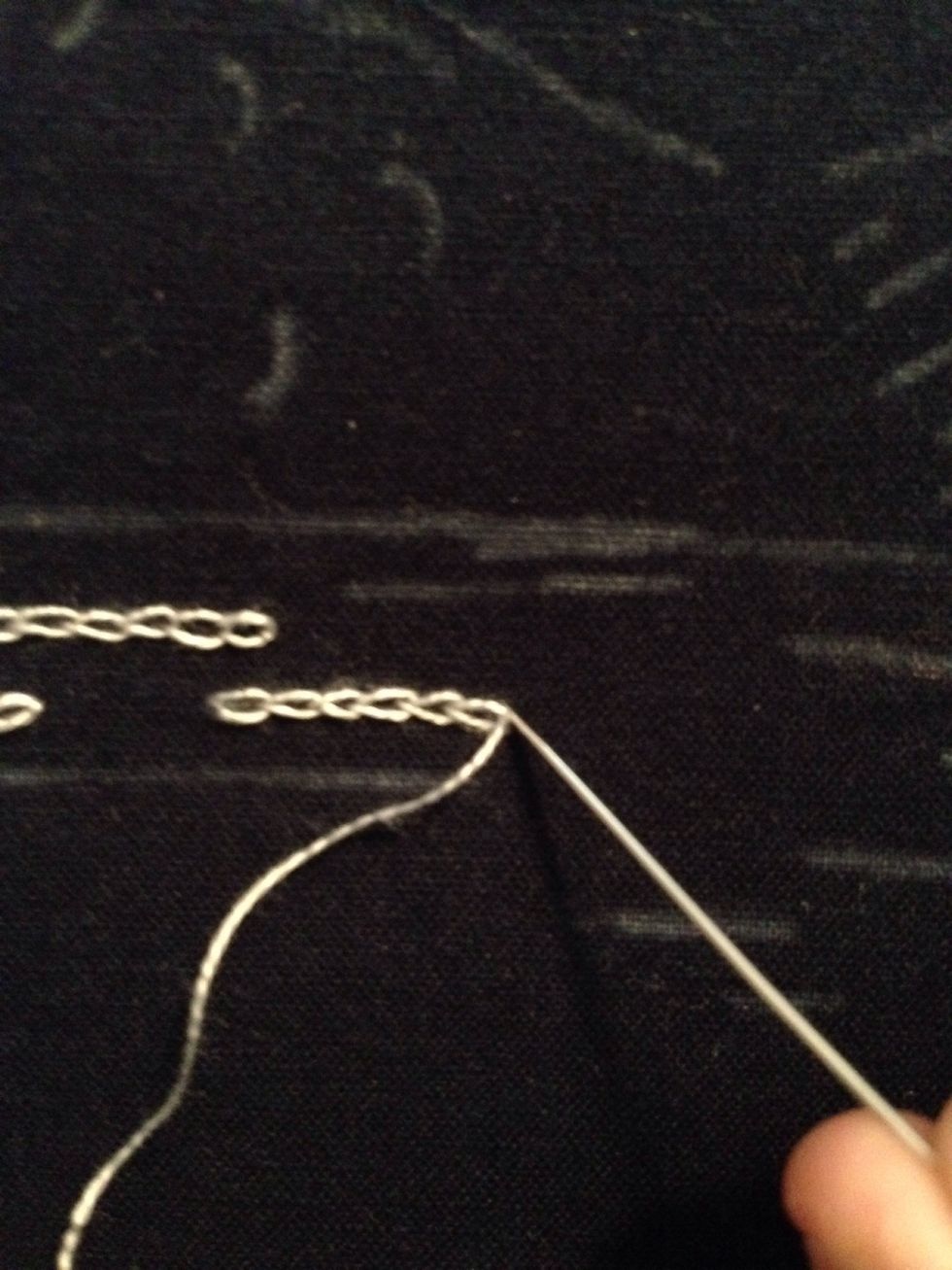 I am done with this line of chain stitches, so to close it off I am taking my needle to the outer edge of my last chain stitch and pulling the thread through to the back.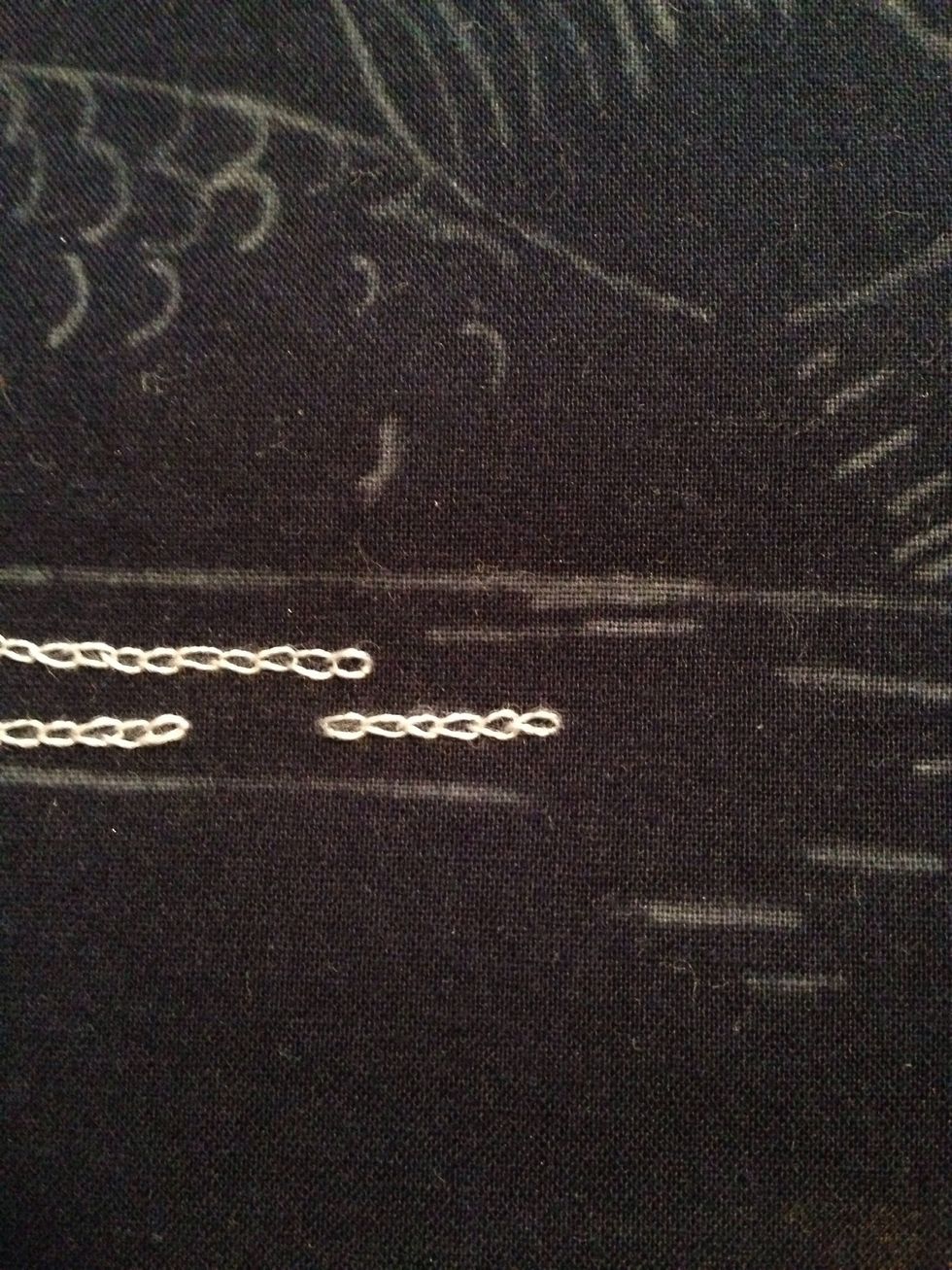 Simply tie a knot on the back to secure thread and you are done! Now on to the rest!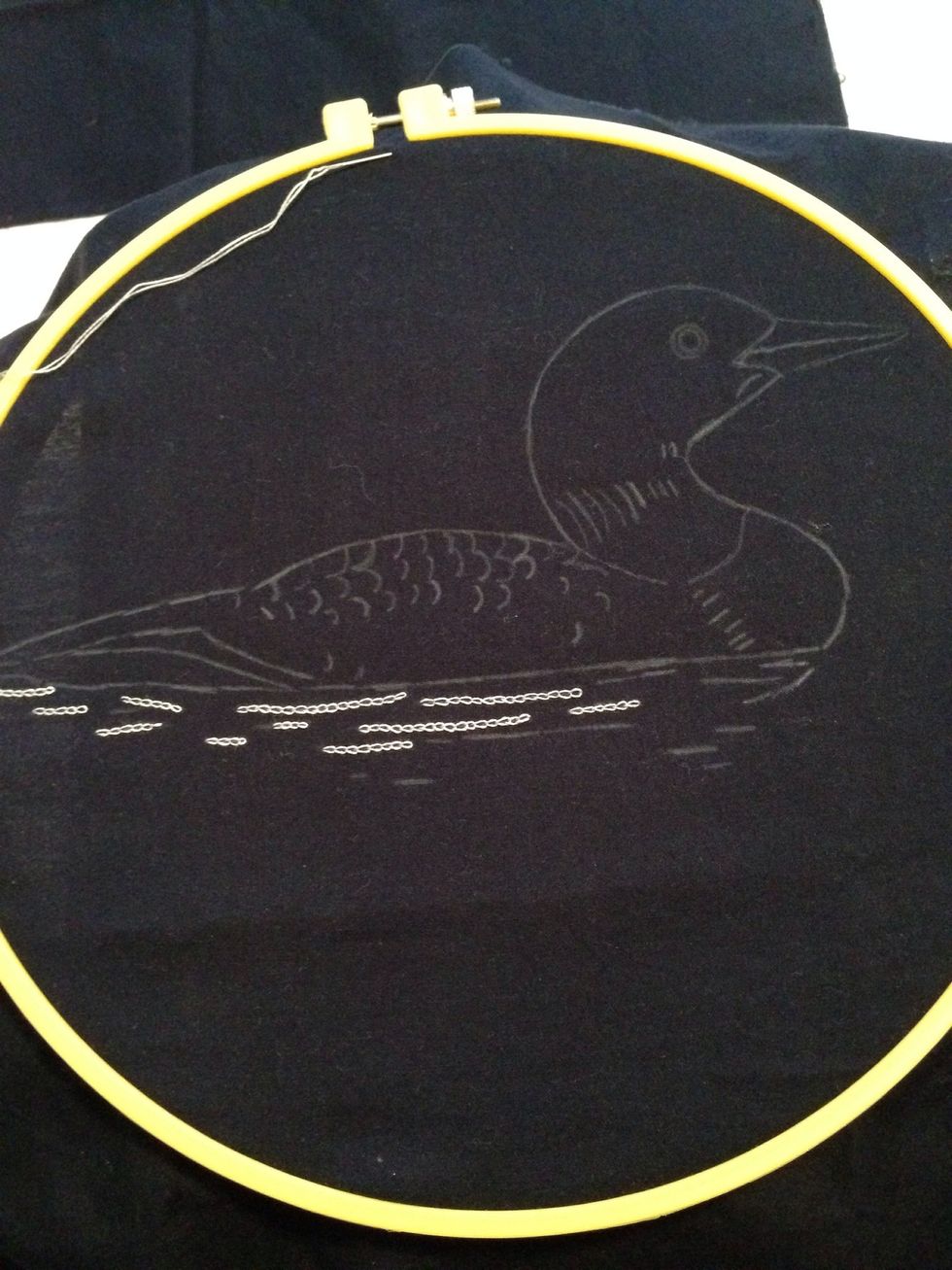 I've still got a lot more to go but the end result is going to be really nice!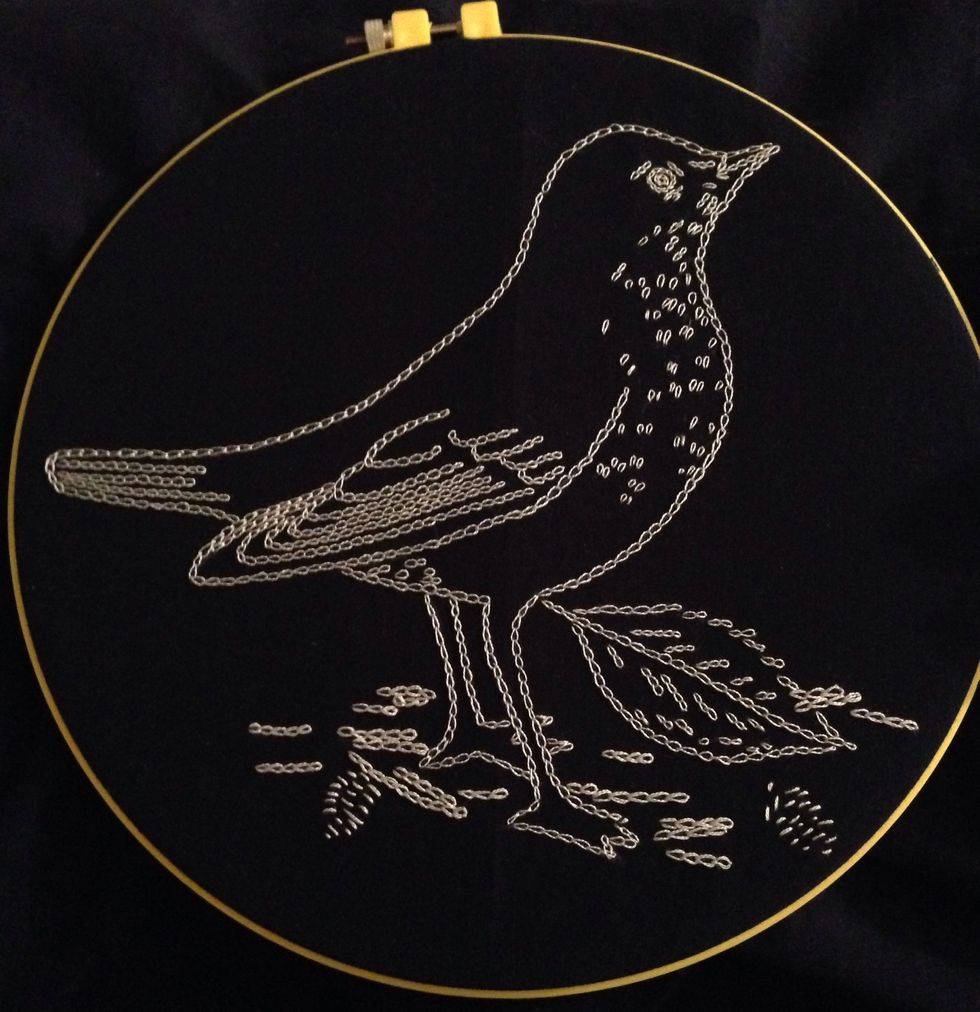 This is a similar finished project I completed using the chain stitch and the same fabric and thread.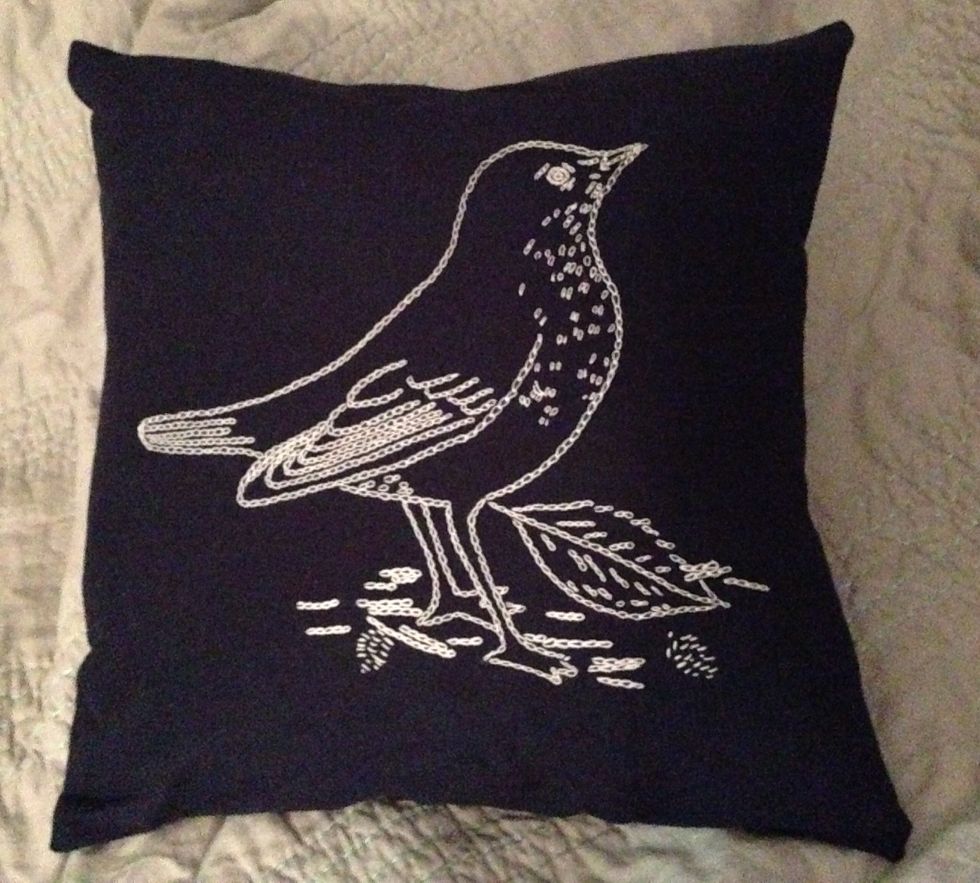 I made it into a pillow case for a small pillow. :) Thanks for viewing my first snapguide! 😄🐦
Embroidery Floss (I used DMC brand)
Embroidery Needle
Embroidery Hoop
Fabric
Design Template
Fabric Marking Pencil
Scissors