How to setup a store using square
Create your own store to accept credit cards quickly and easily.
2
Open Square Register for the first time and select "New Square Account"
Enter the requested information and select either button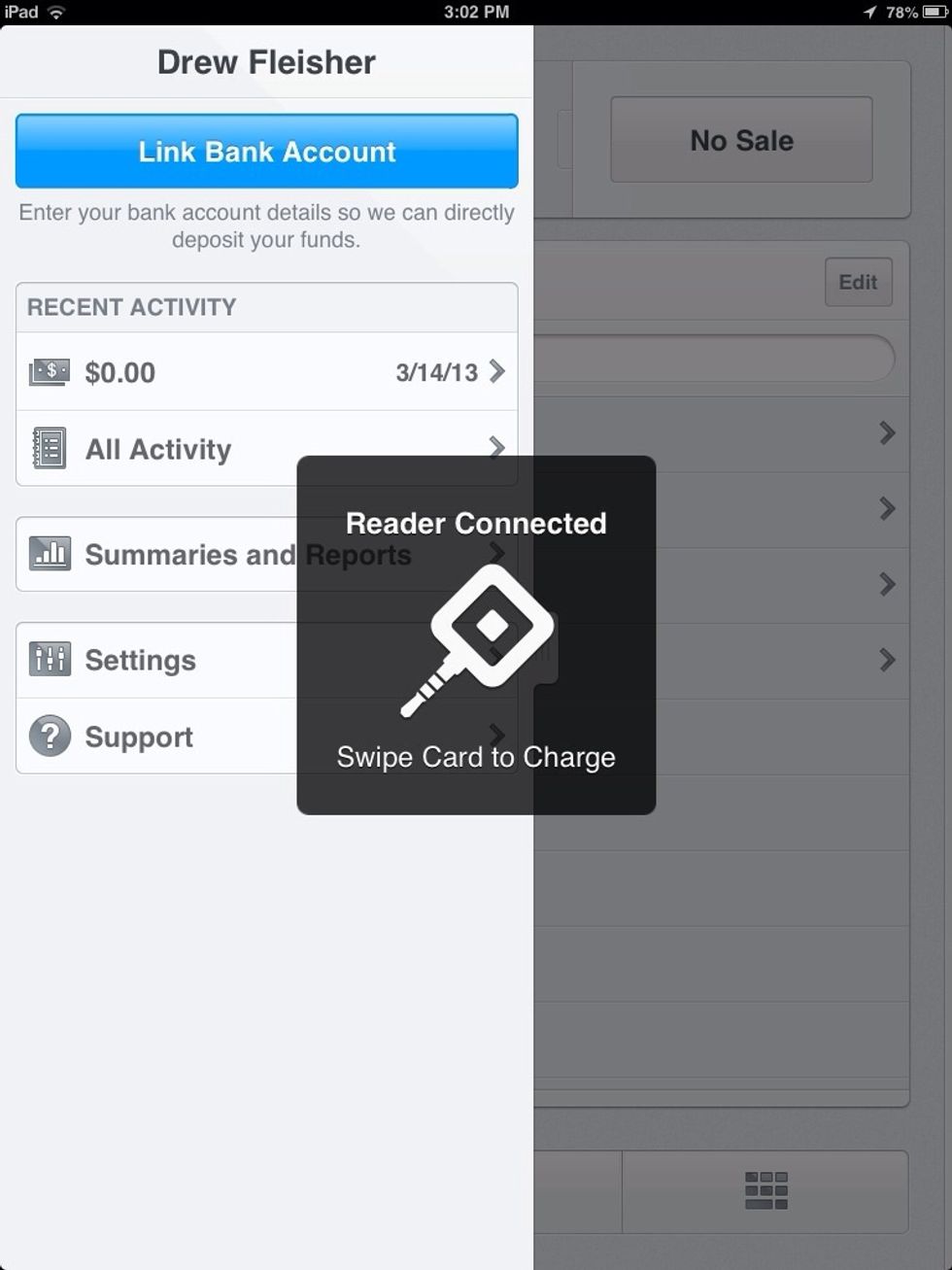 Once in your account you will see the above message when you plug in your card reader.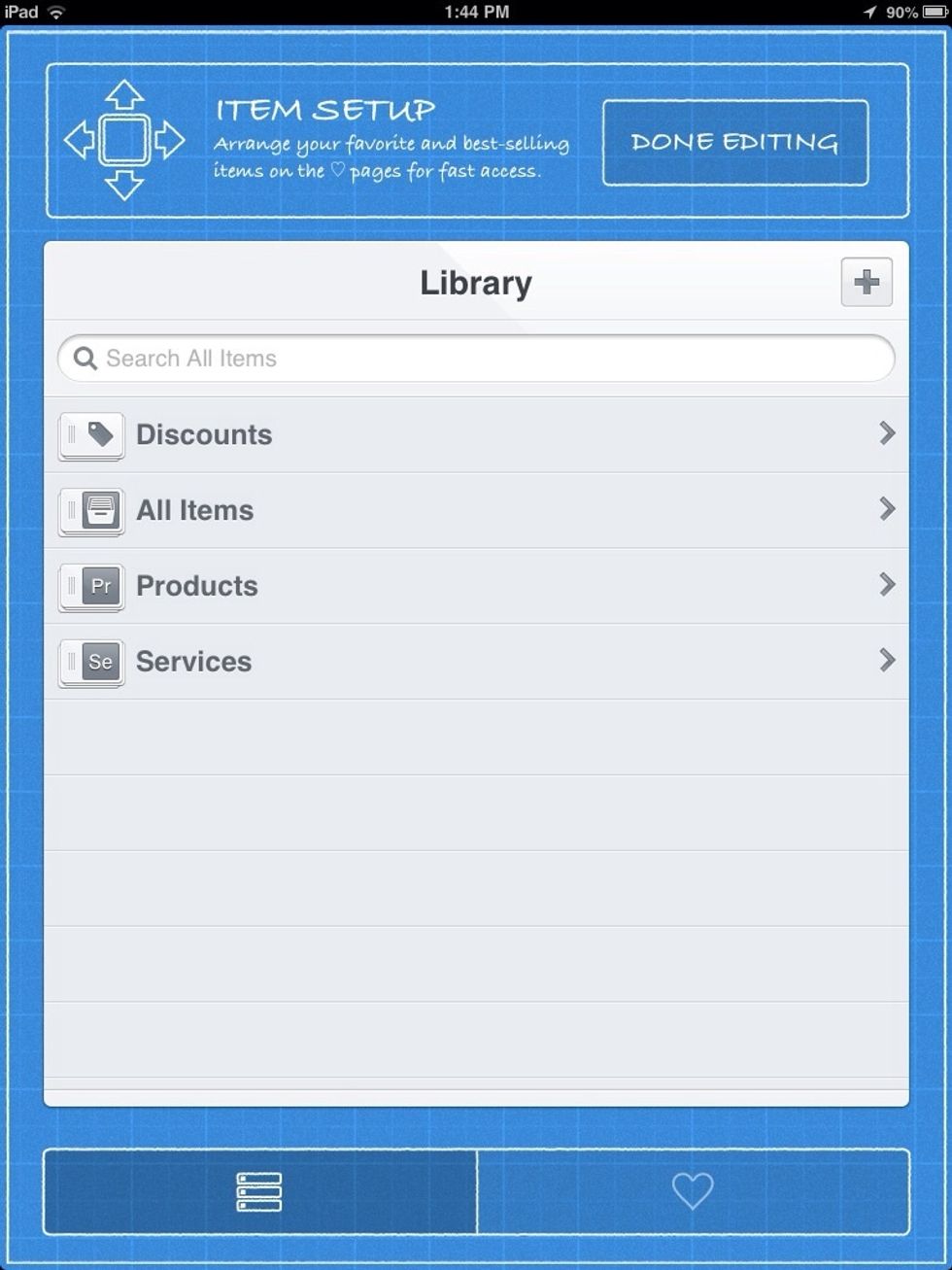 Now it is time to add products and services!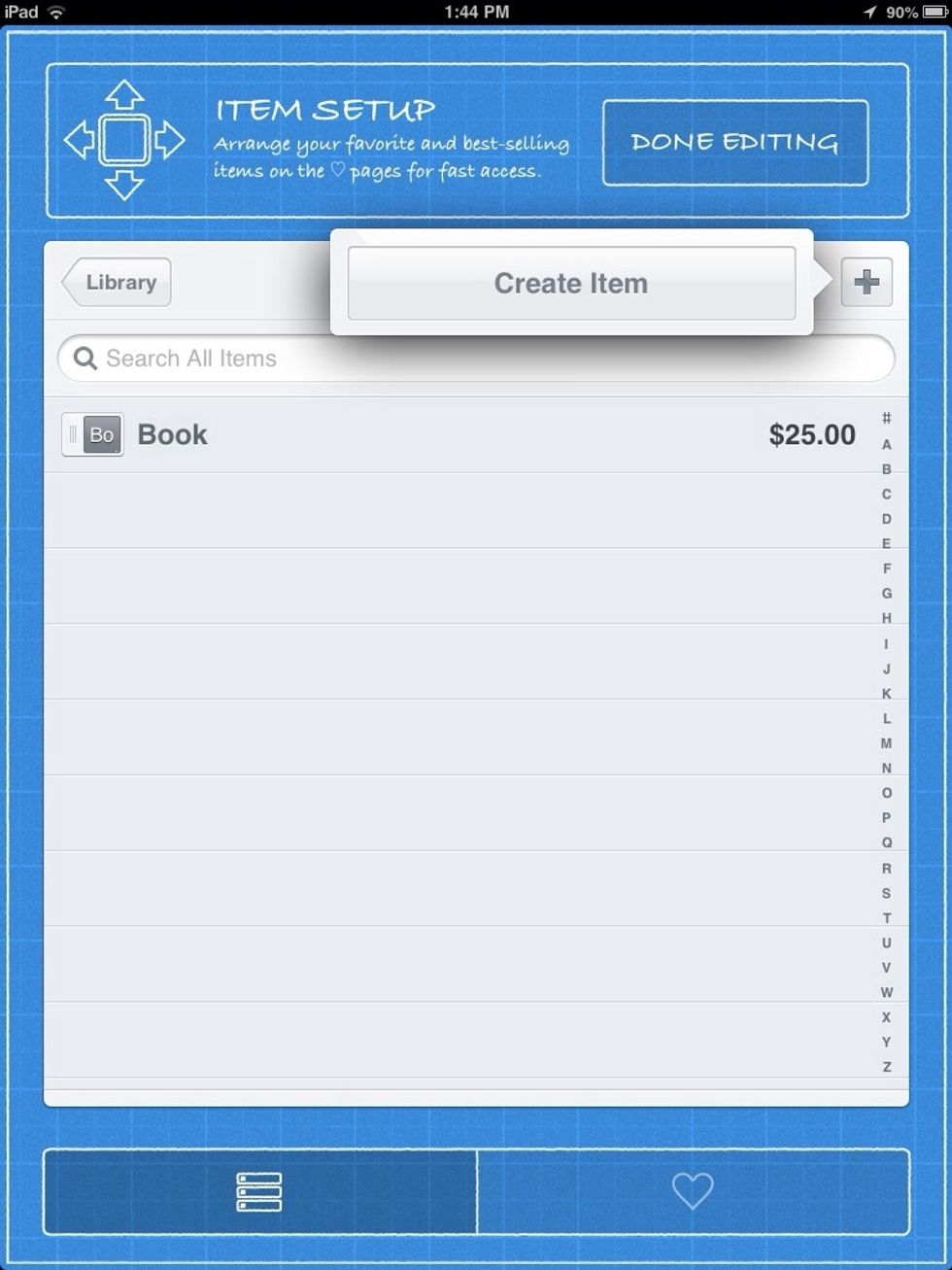 Click the + button and choose "create item"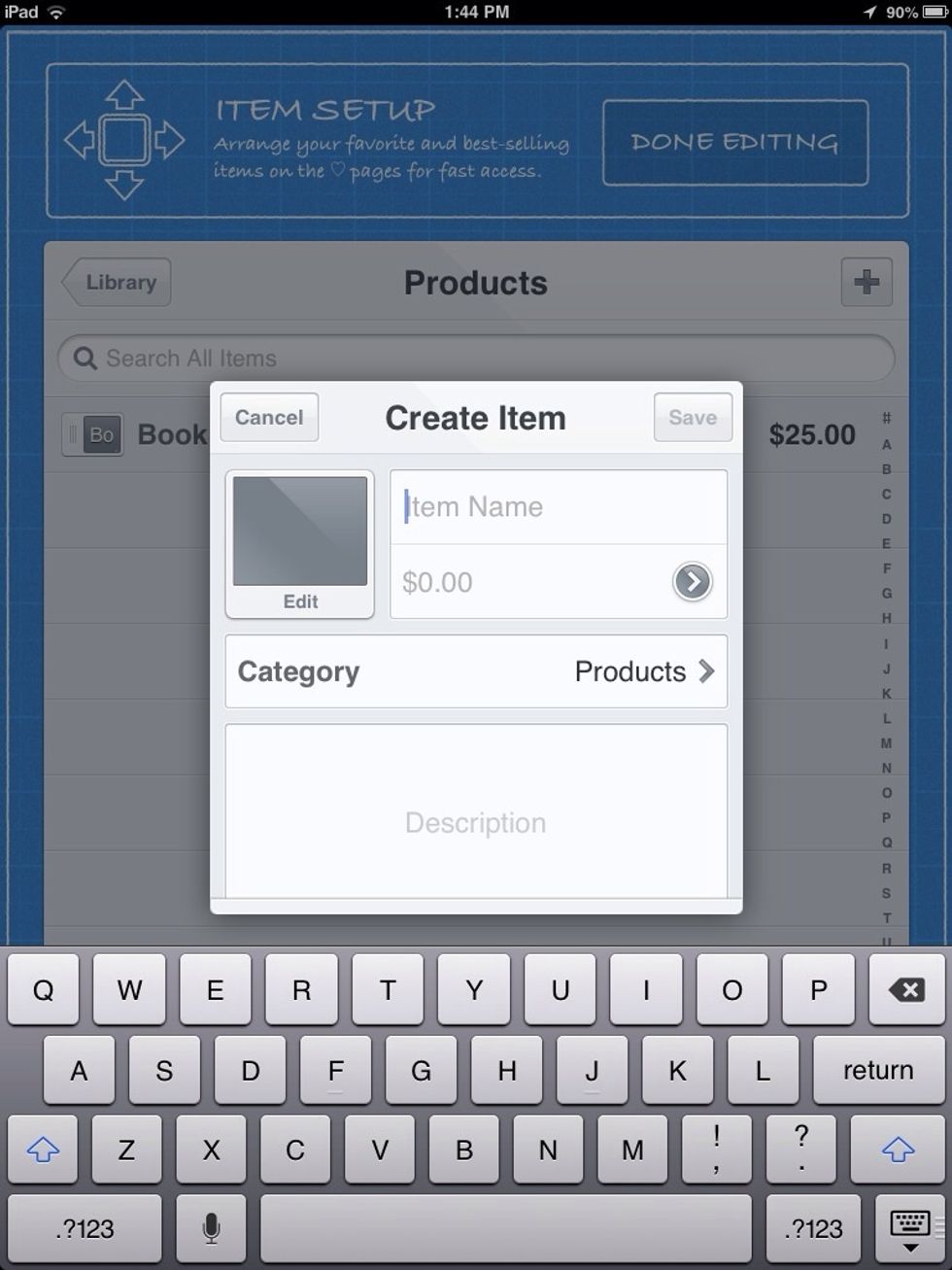 Fill in the item name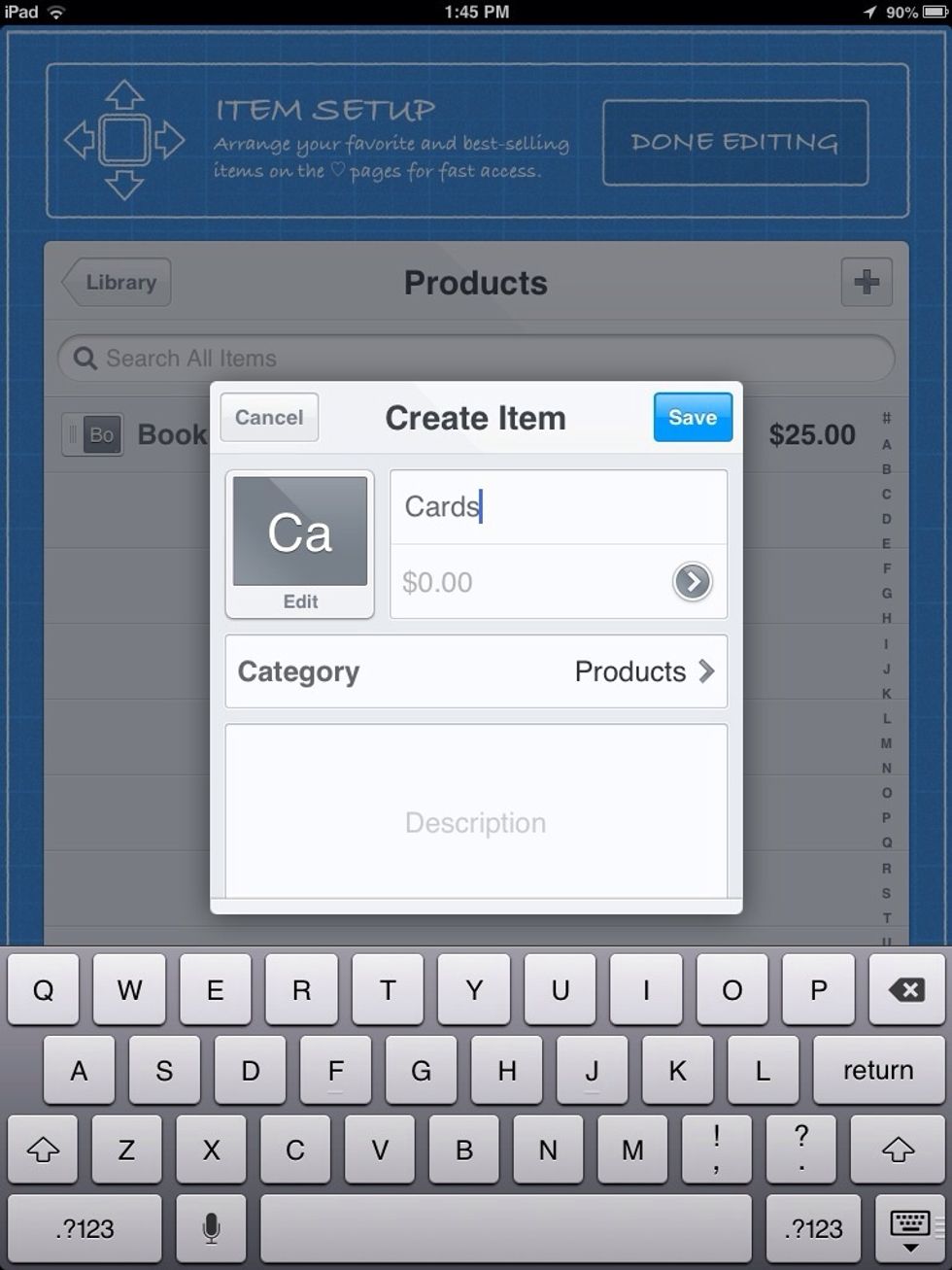 When named, select the price box ($0.00 here)
For most goods, pricing will be fixed.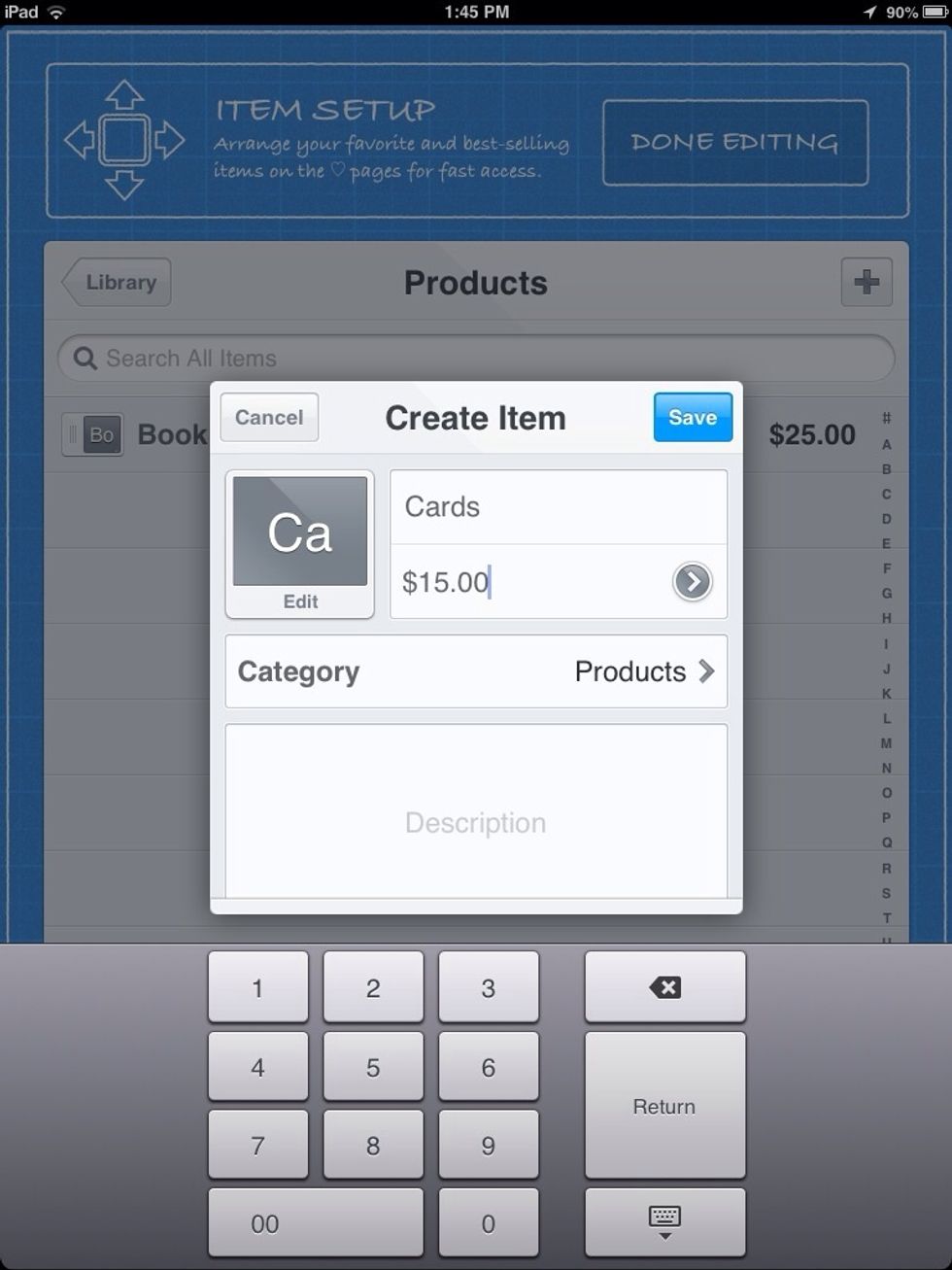 Now adjust the price.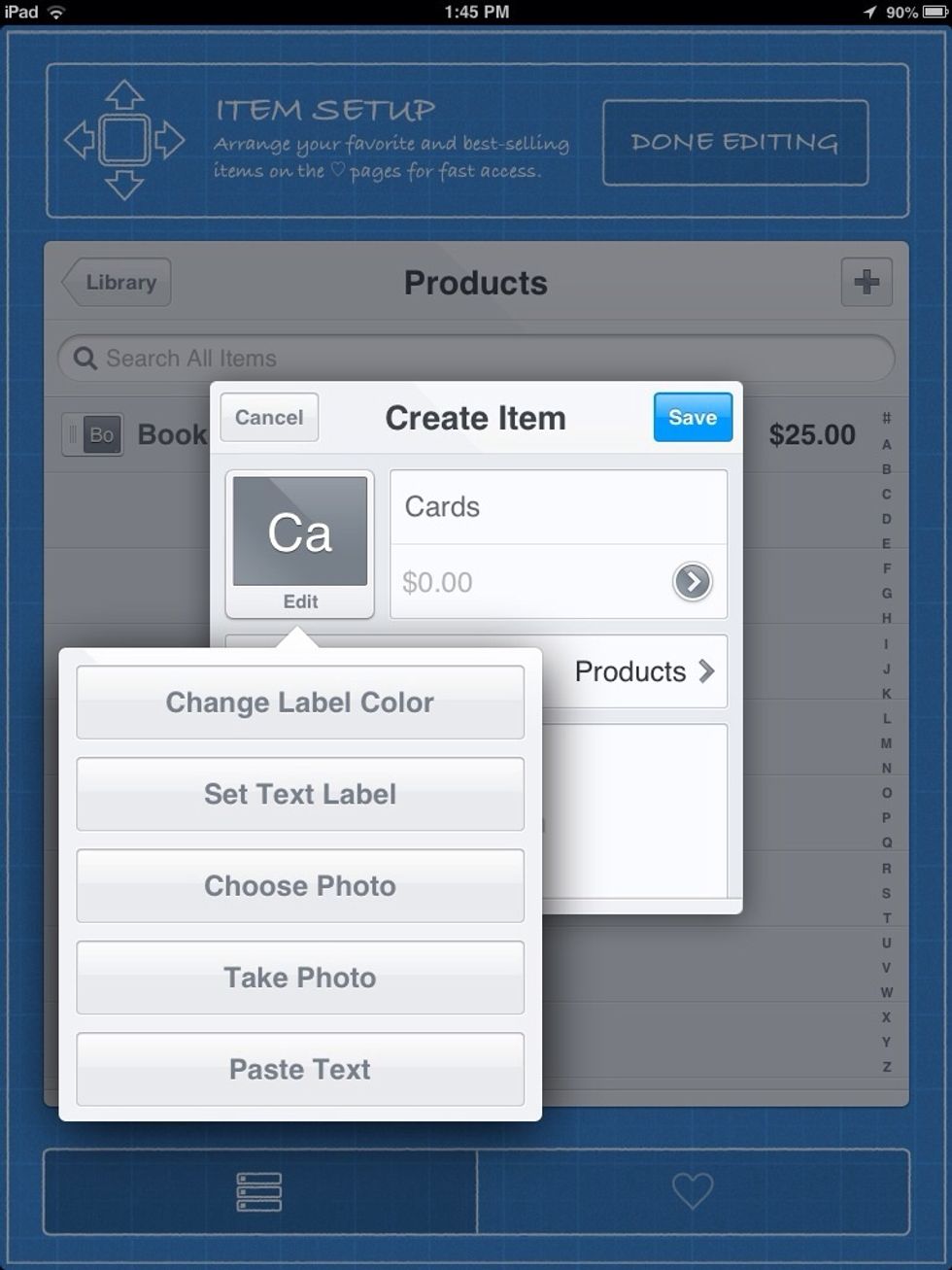 You can change the icon to a picture of the item, change the color etc.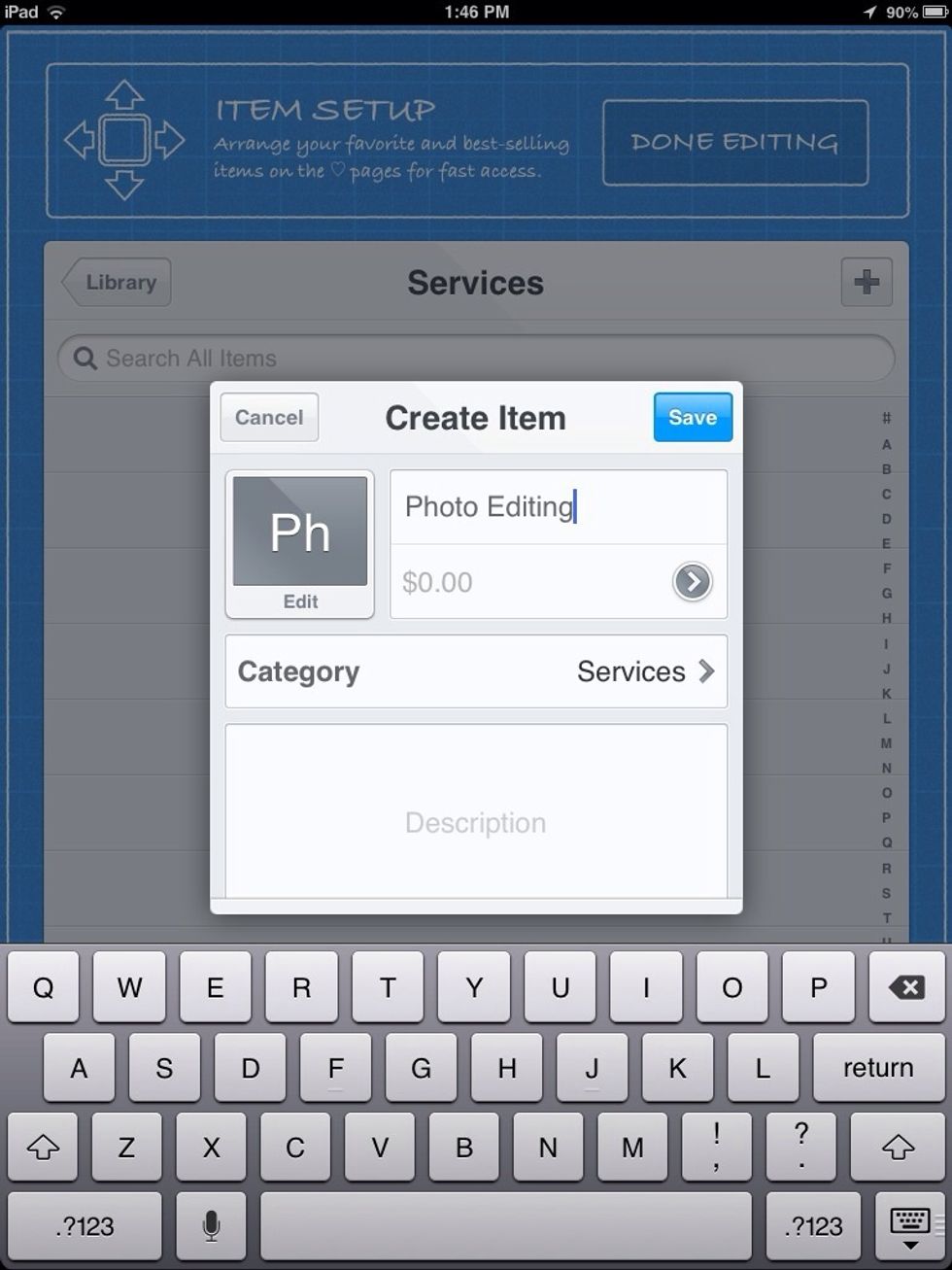 Repeat as needed to add all items and services you want to offer. You can always come in and add new items as needed.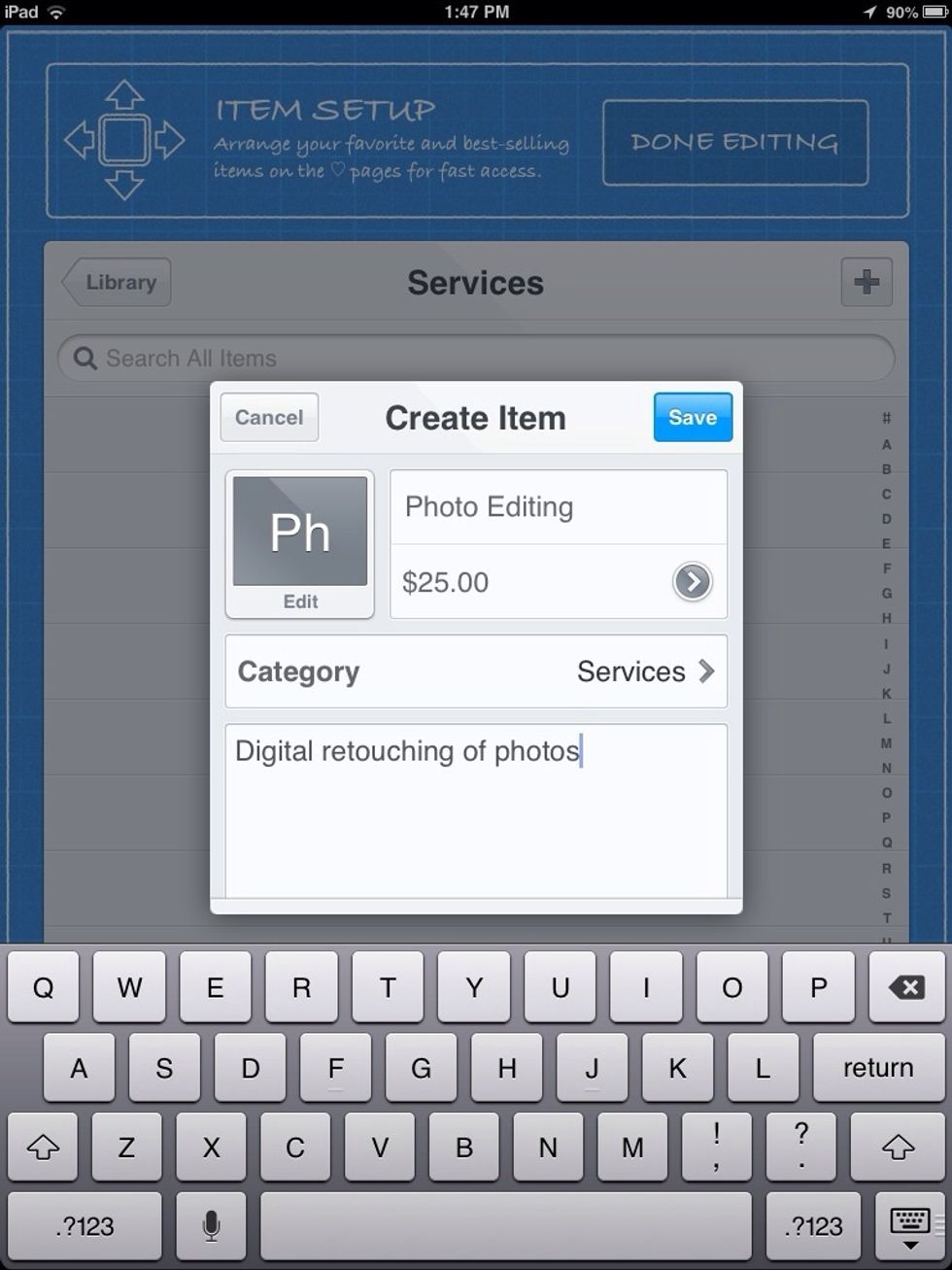 For services you may want to add an expanded description.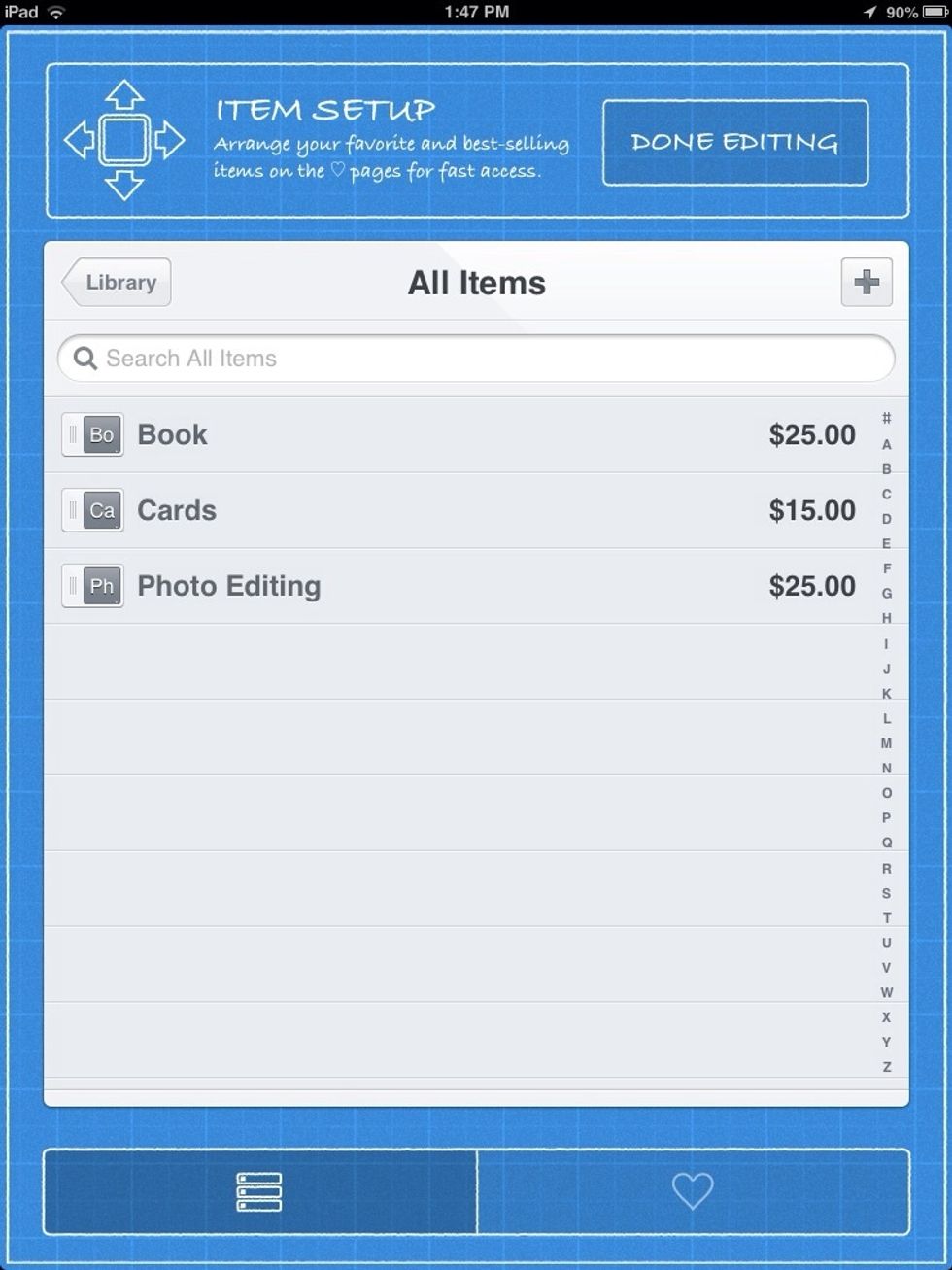 Once you have all of the items inserted, select the done editing button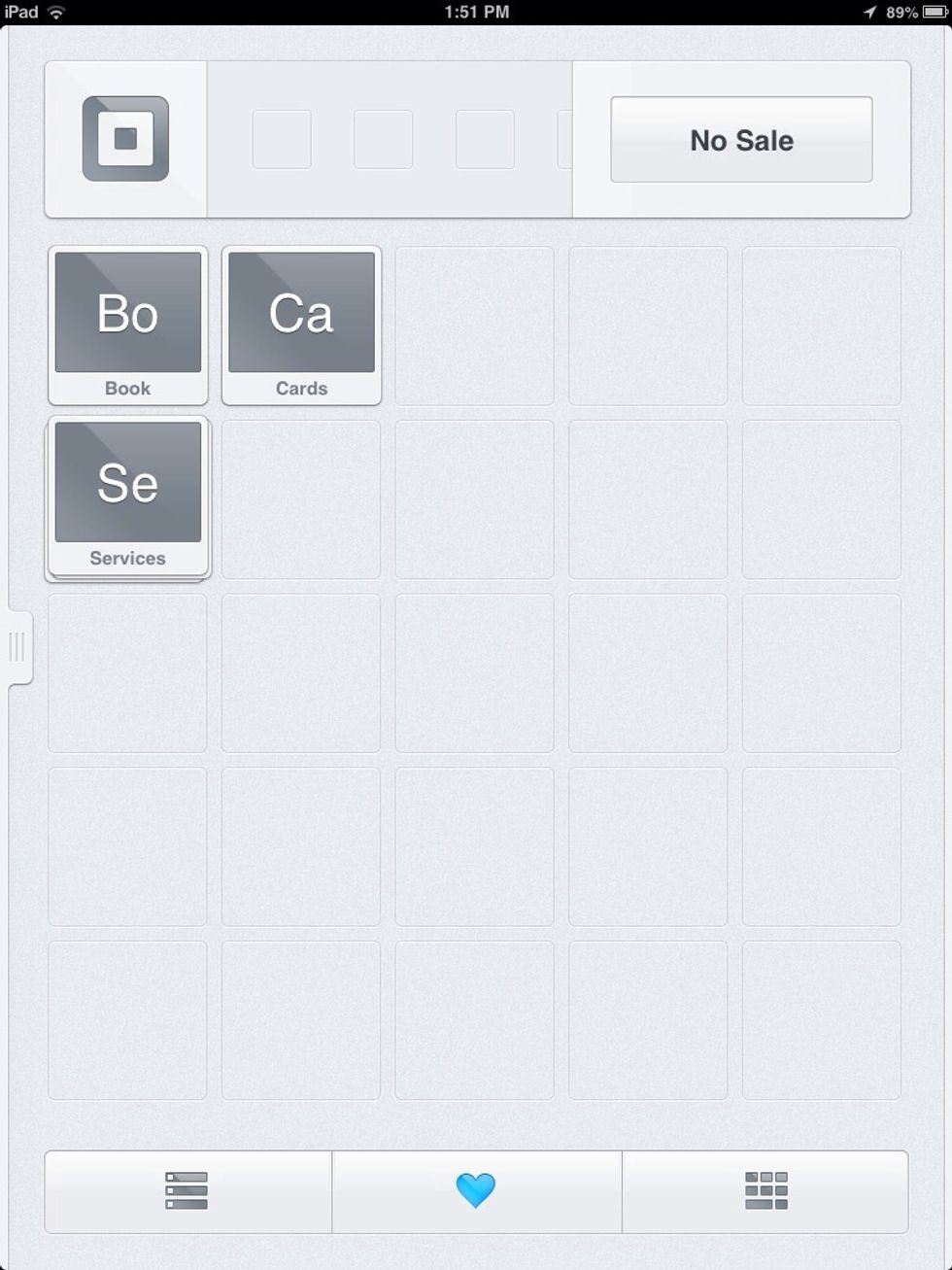 This is the favorites view, which displays only the icons for your items. This will be easier for quick checkouts.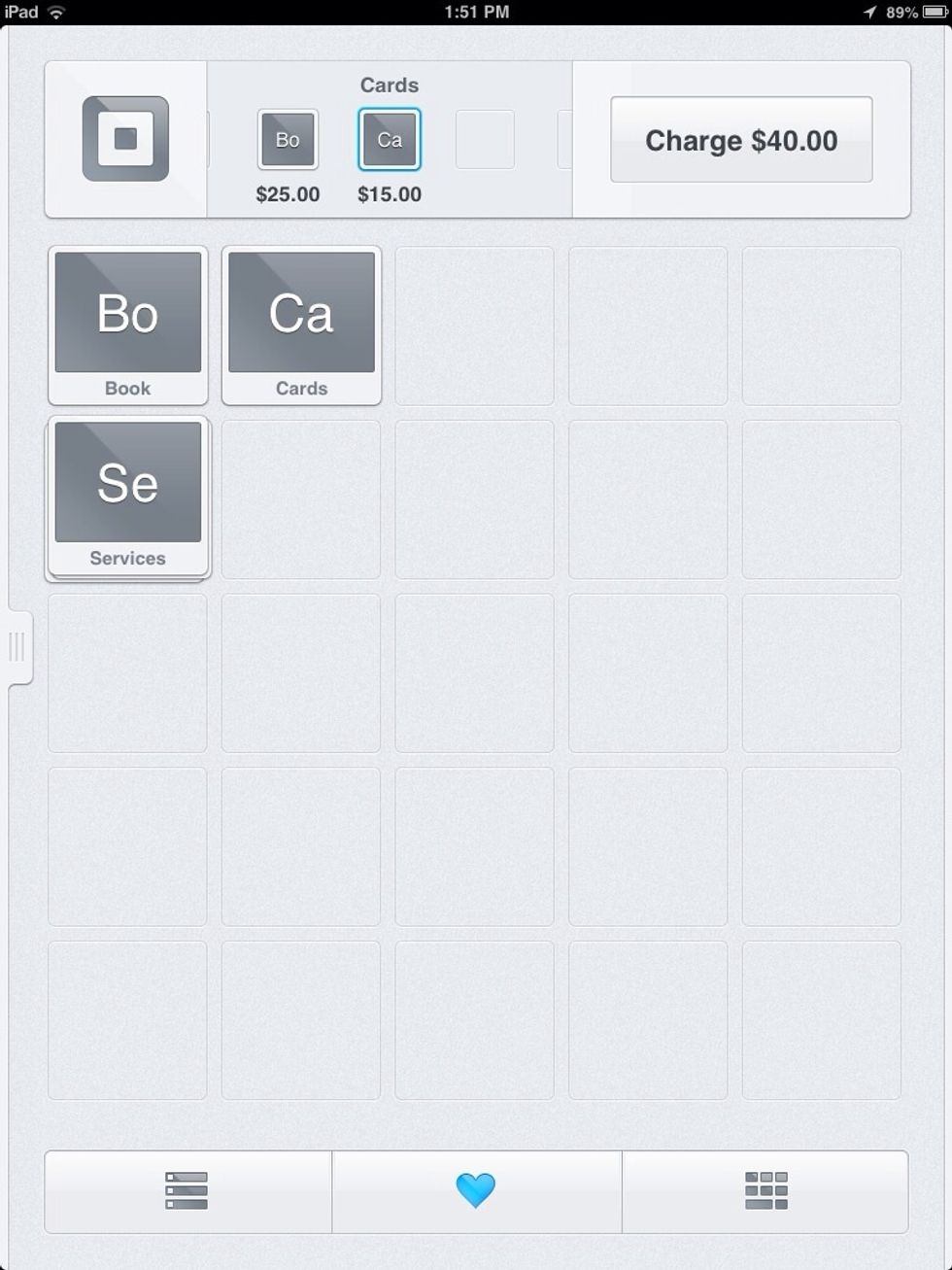 As you click on the icons you will see a running total at the top of the screen.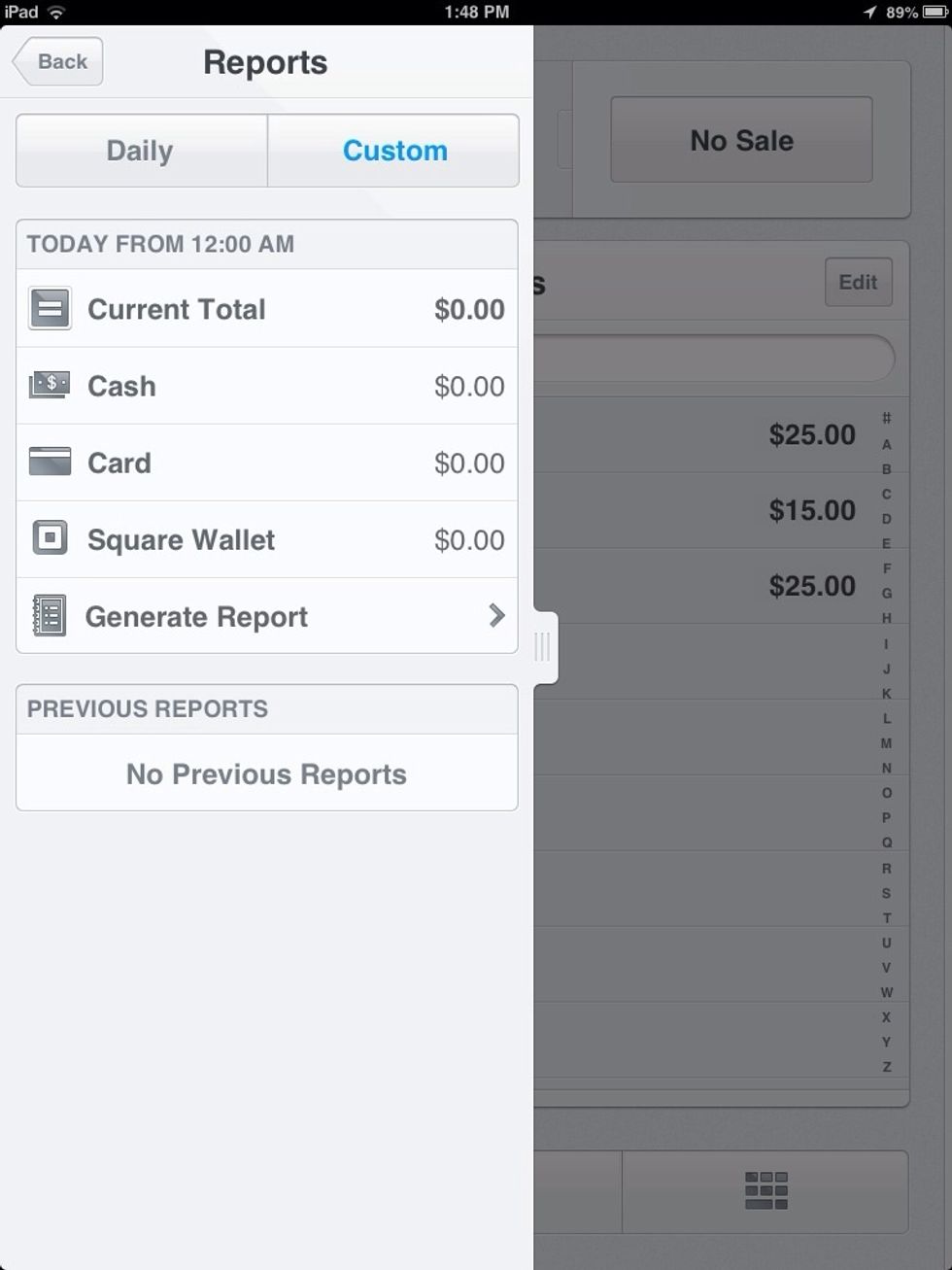 Square register also let's you quickly see how much money you have taken in.
You can run reports for either a single register or your entire business if you have more than one device in use.
You also have the flexibility to set limits on when to require signatures, enable tipping or not etc. congratulations, you are now in business!
iOS Device
Square Register Application
Square card reader
A product or service to sell