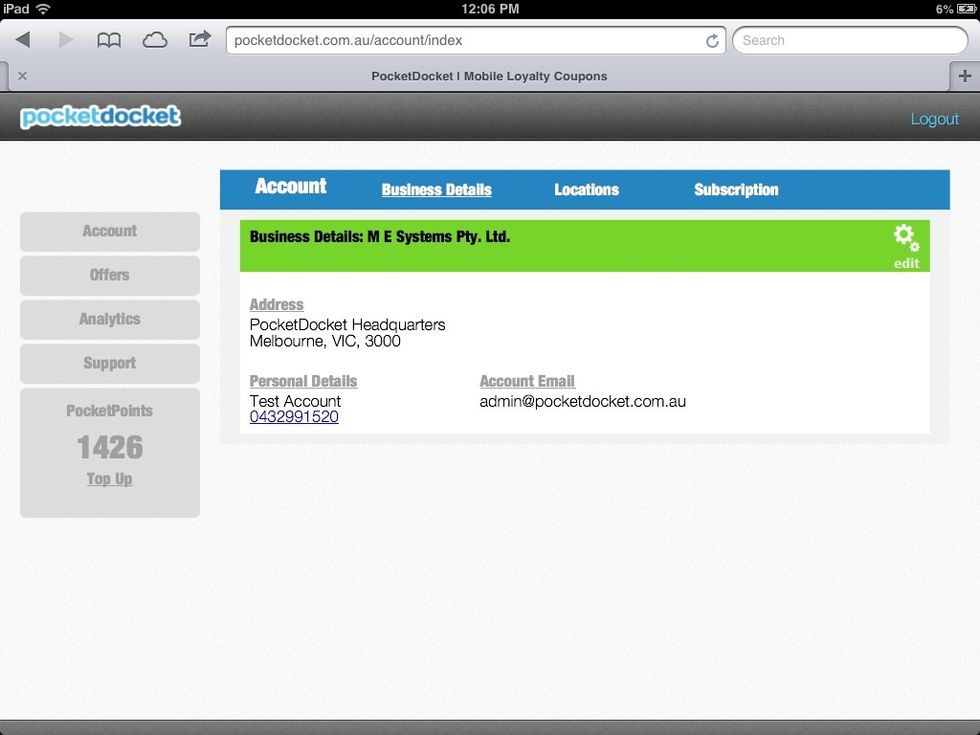 This is the starting screen for the account. The main menu is on the left. To edit the accounts details, click the edit icon and update the form. In general you can click on any edit or go icon.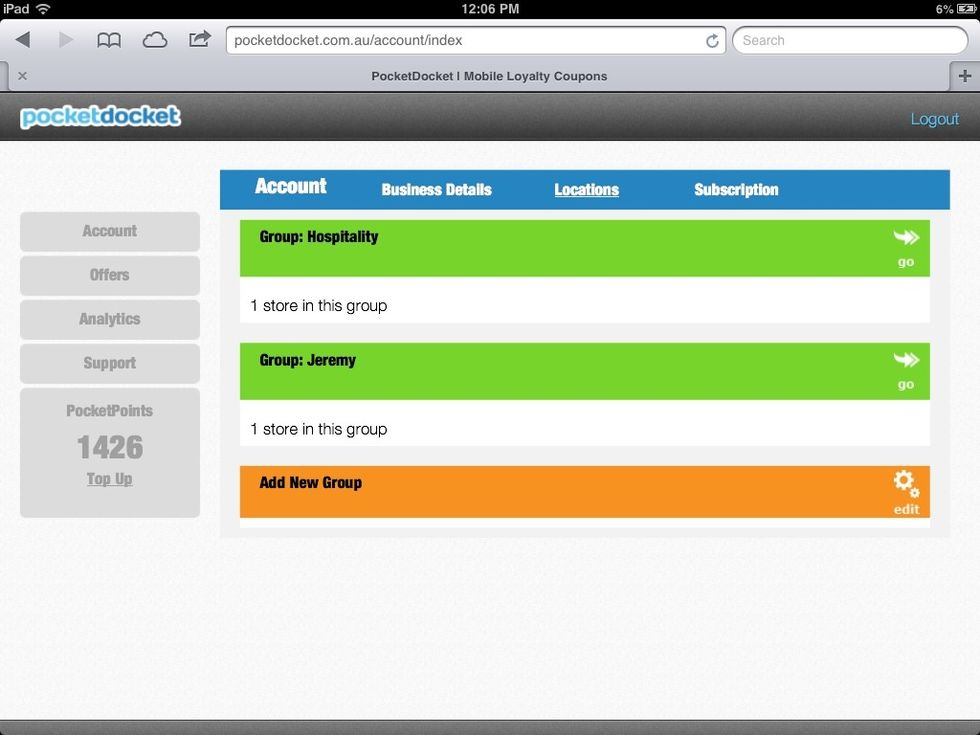 This is the locations tab. Start by adding a new group - simply hit the edit icon and type a name for it, then click 'create group'.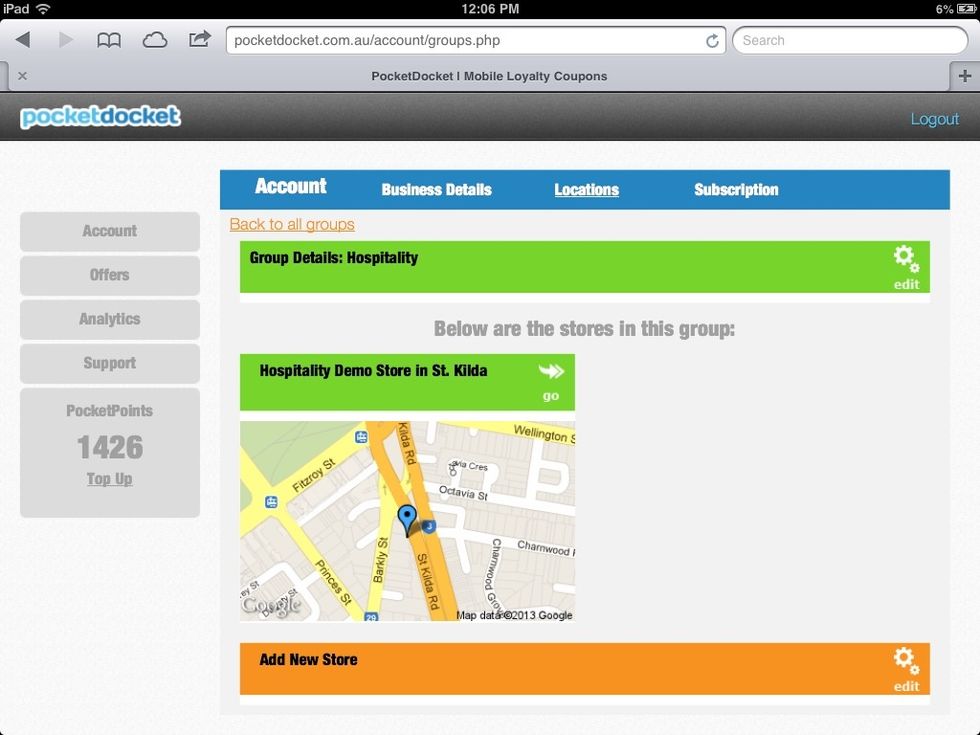 Once you have created a group, go into it to add and view stores for that group.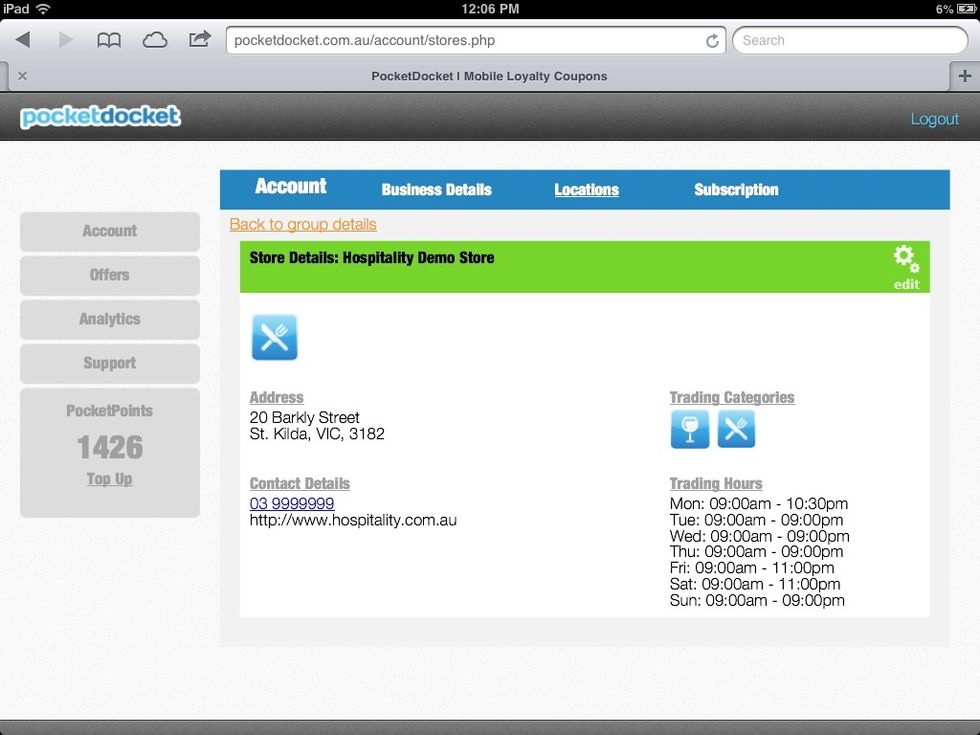 To view or edit a stores details, go into the store.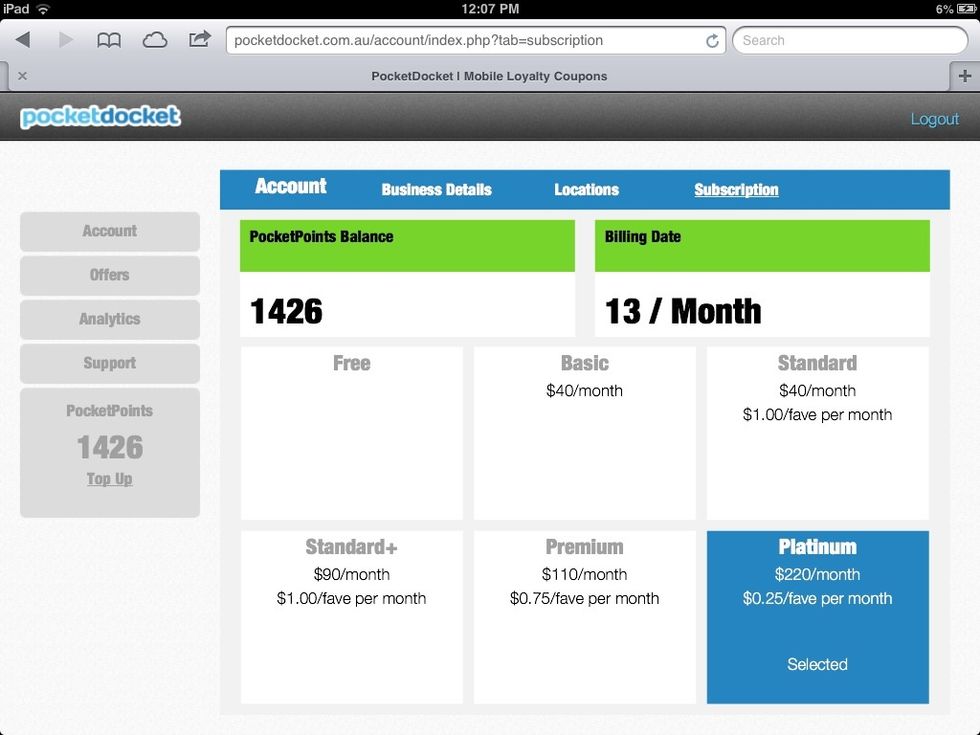 The subscription tab keeps track of your PocketPoints balance as well as your subscription package. The billing date is which day of the month we invoice you for your subscription.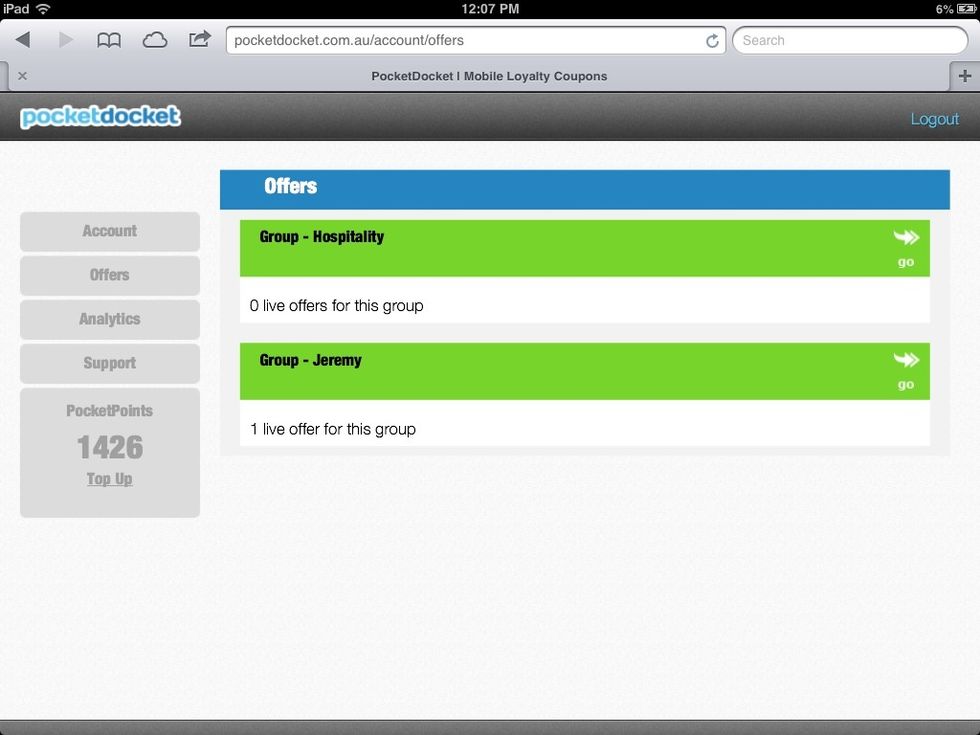 Click on the offers tab in the left menu. You will see a list of your groups as well as how many live offers each group has. To view, create, edit or delete individual offers, click on the group.
Inside a group you can create standard or loyalty style offers using the top menu.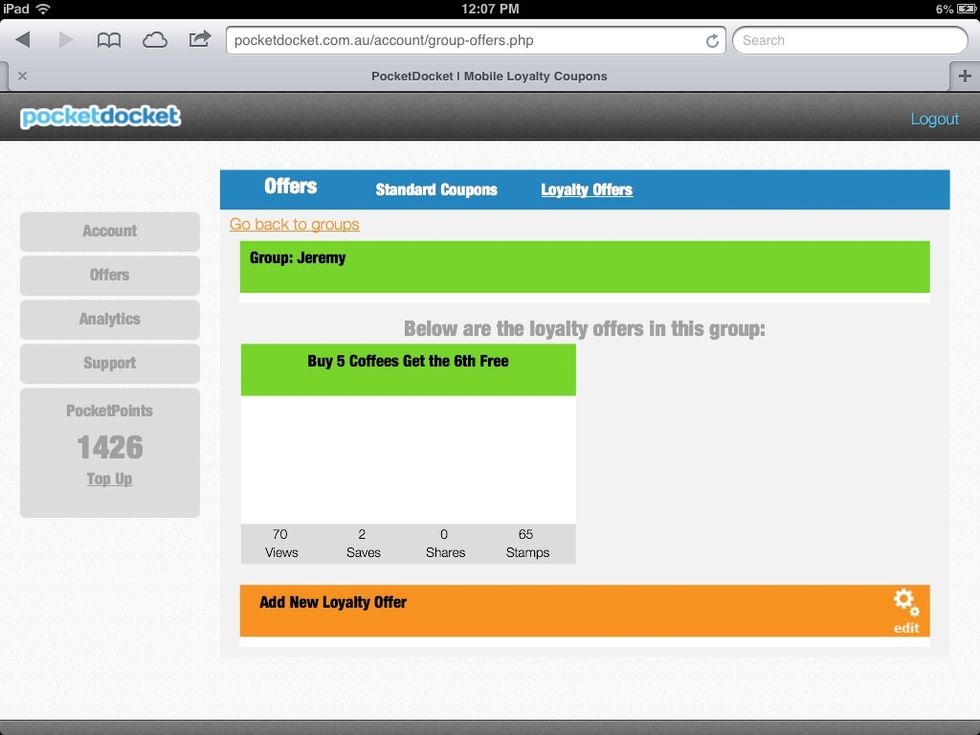 Loyalty offers need to be approved by PocketDocket before they go live. Also, you cannot edit it once it is live. To change it you will have to make a request to merchants@pocketdocket.com.au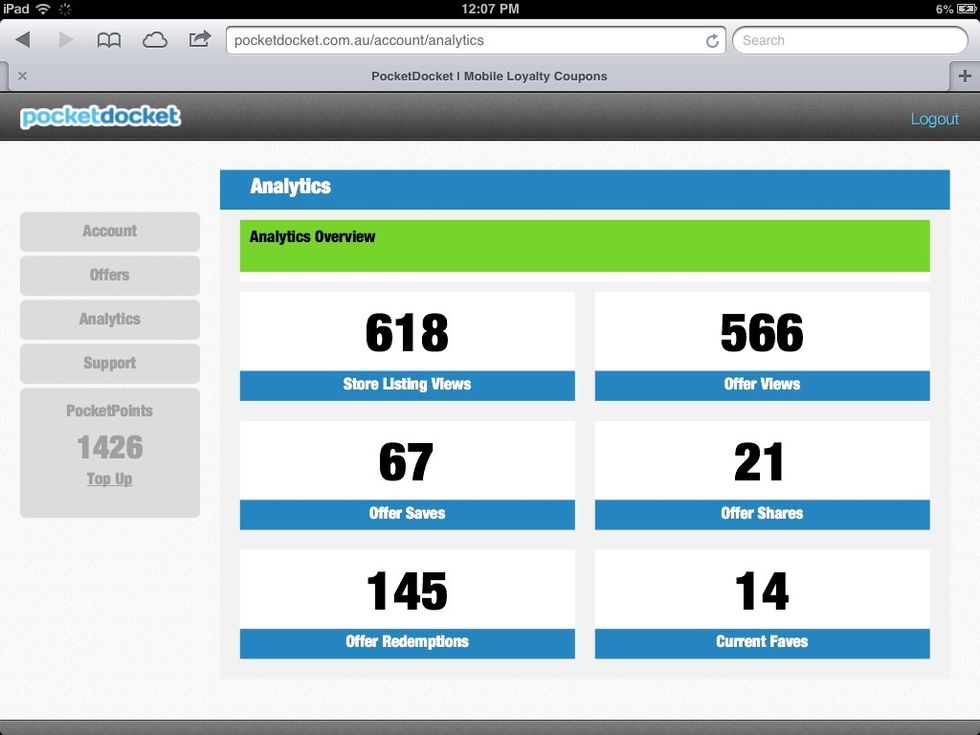 The analytical tab on the left menu will help you track your PocketDocket campaign. In the offers tab you can also see individual offers performance too.
The creator of this guide has not included tools
Melbourne, Victoria, Australia