I'm honestly not sure if anyone has found this little hack out! This will turn the brightness of your iPod touch 5 down all the way... WithOUT going to Settings!
26
NOTE: This may or may not work for iPhones and and other iPod models. I discovered it by mistake, so I'll need to get my hands on some other devices for tests!
If you're like me, you're a bit confused as to why Apple removed to Auto-Brightness feature from the latest crop of iOS devices. It was convenient that the brightness adjusted to your surroundings!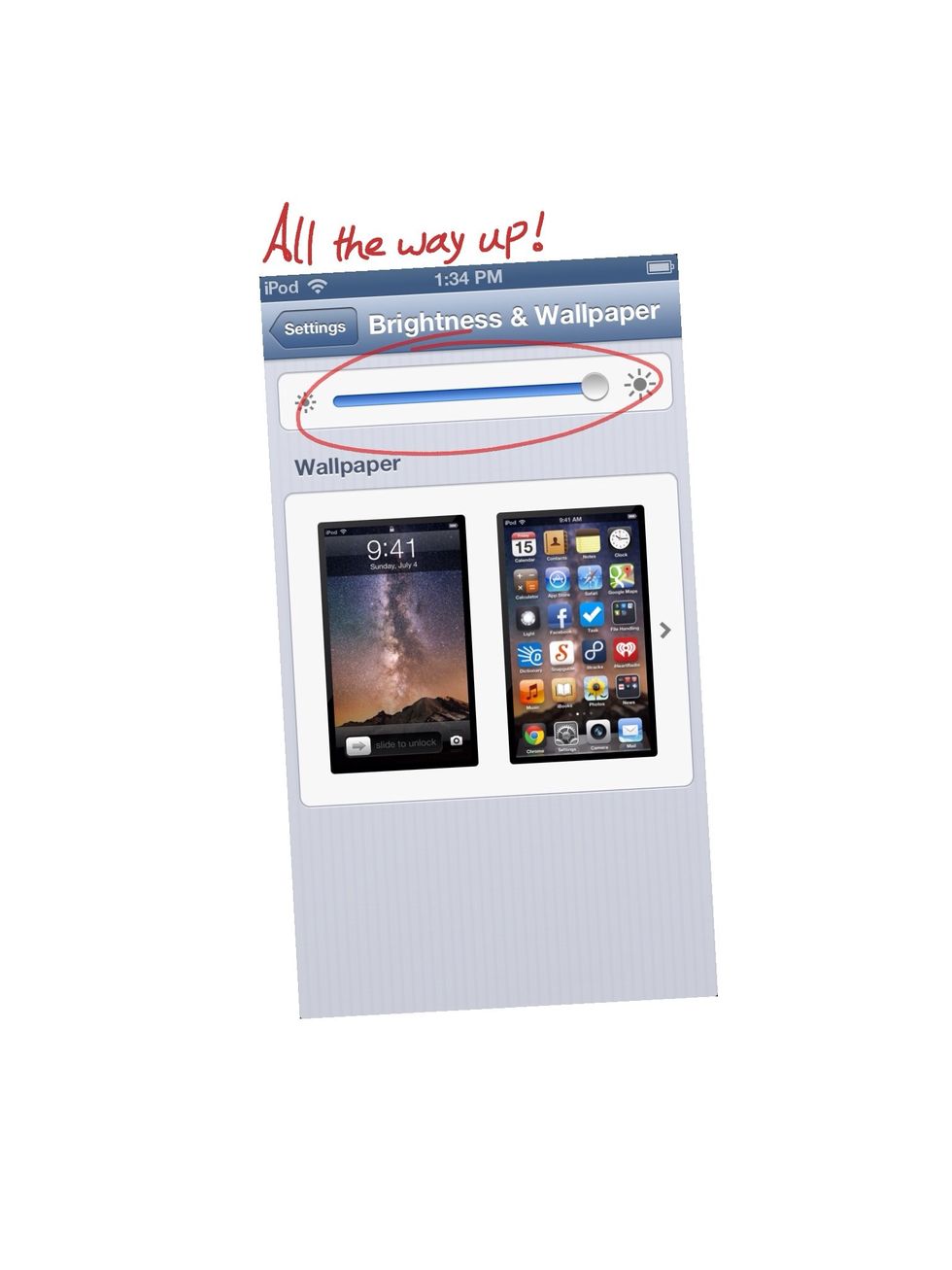 Go to Setting > Brightness & Wallpaper. Adjust your brightness to suit your surroundings. Mine is 100%, baby!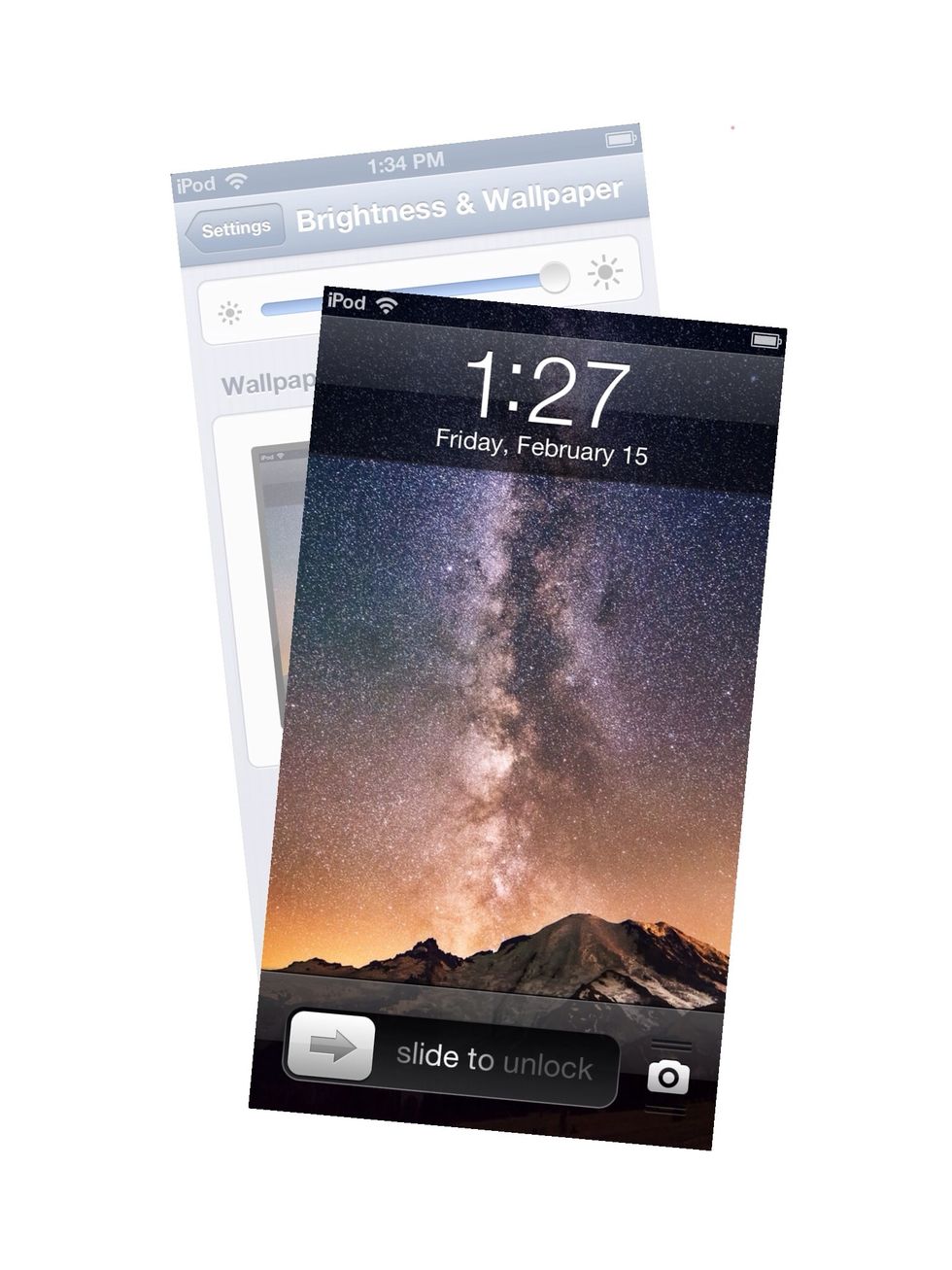 When you're ready to turn it down all the way, say, at night, Lock it. You can be in any app doing ANYTHING when you lock it. It doesn't matter.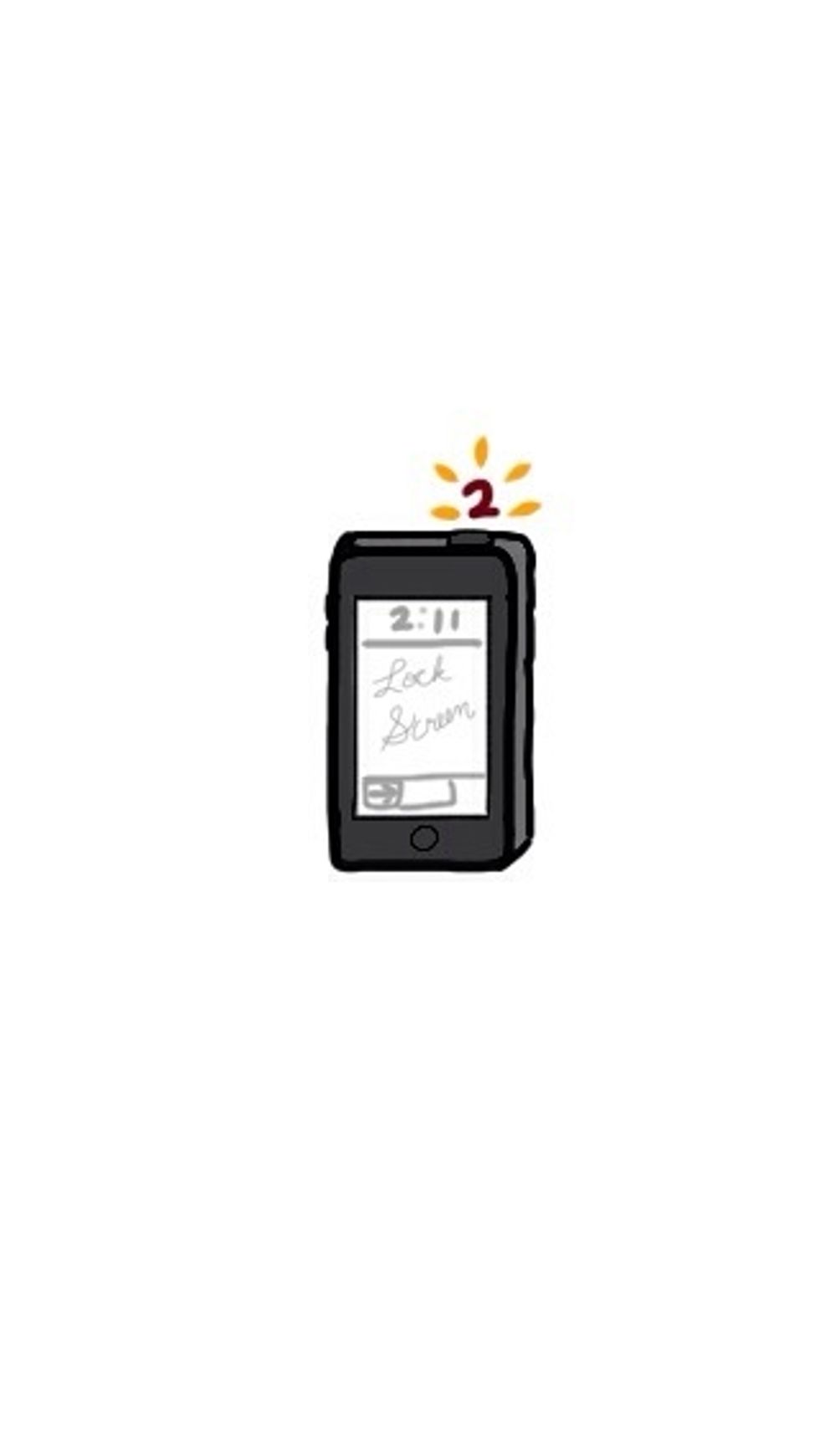 Now for the magic! While your device is locked but the screen is on (like in the last slide), quickly press the Sleep/Reset button twice. The screen should blink then...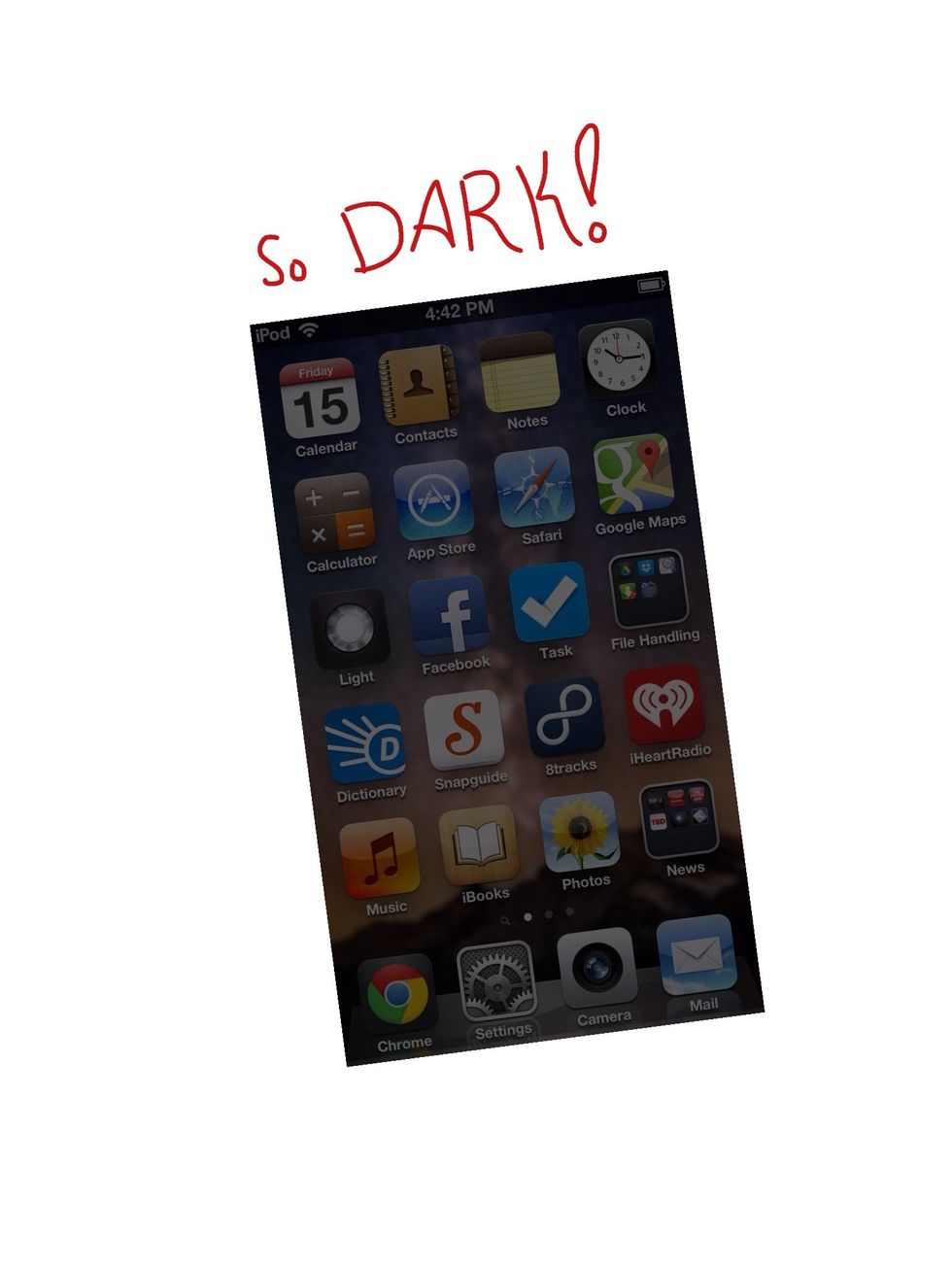 ...your Brightness jumped to 0%! Simply unlock your device and carry on with business! Great for nighttime when you'd prefer a dim screen.
Keep in mind that your device still thinks brightness is at 100%, so as soon as you Lock and Unlock your screen again, it will jump back to full brightness.
In a nutshell: Lock the device. Double press the Sleep button. Unlock and enjoy!