Ever wonder how to set up notifications? This explanation will show you how to set up notifications for iOS 5.1.
From the settings app select notifications.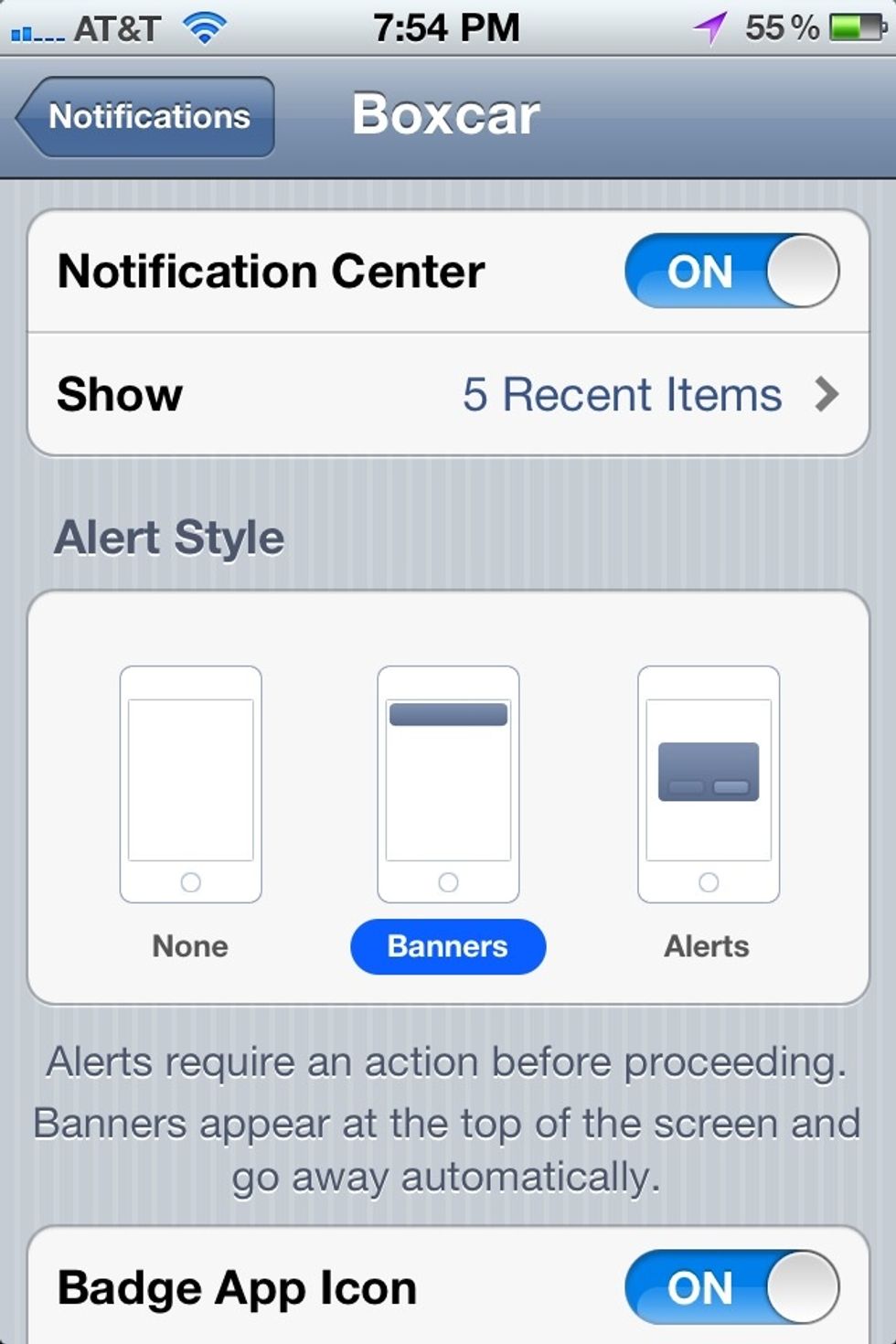 The default settings are usually the best. Definitely use banners as your alert settings. They're the least obtrusive when using the iPhone.
Be sure to enable badge app icon, sounds, and view in lock screen. These are the best if you want to be able to see your notifications under any circumstance.
That's it! Now you should be able to get notifications as banners that will not interfere with your normal iPhone operation. This is the least obtrusive setting for notifications. Add boxcar too!
IPhone
Apps that have notify capability