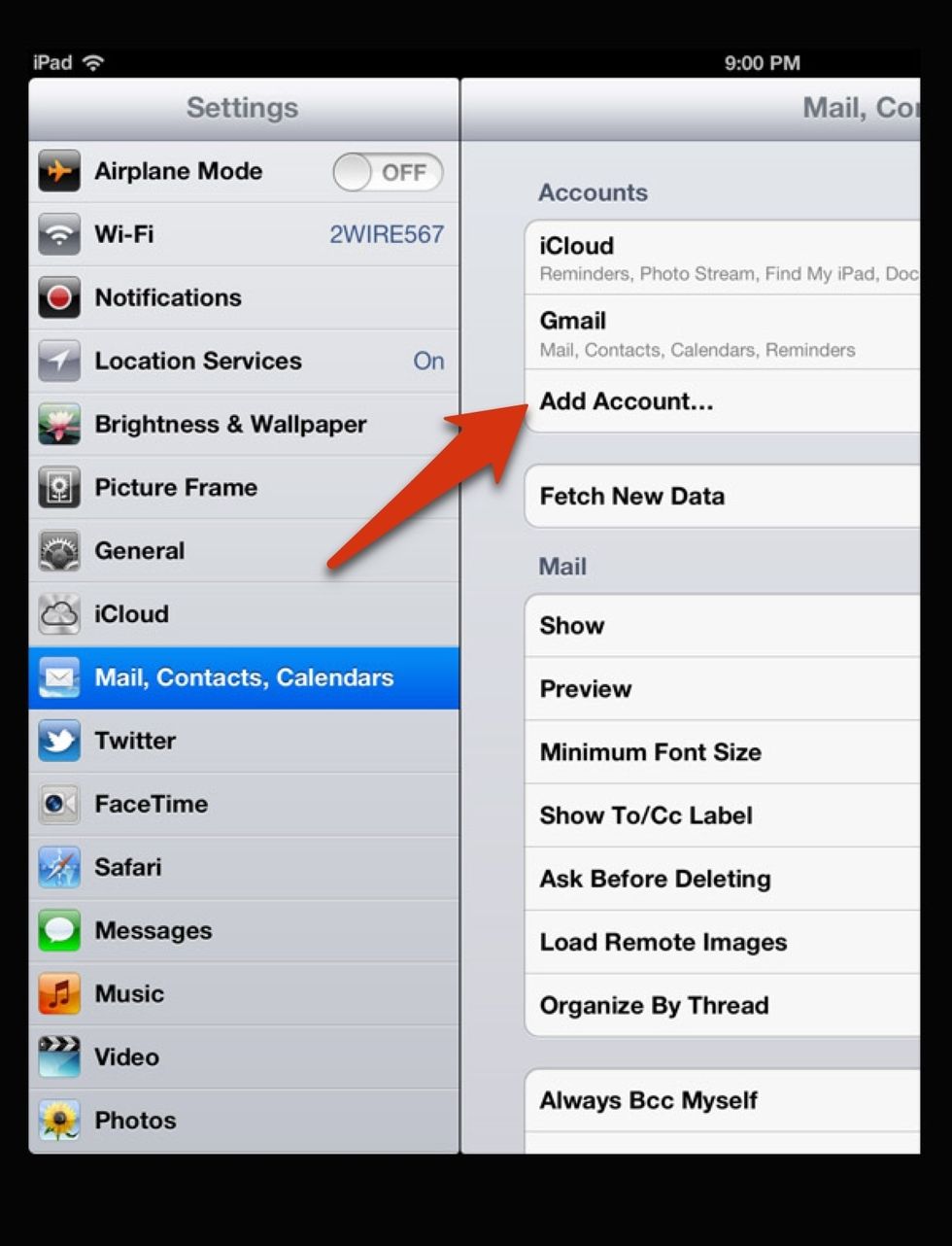 In "Settings" choose "Mail, Contacts, Calendars", then "Add Account..."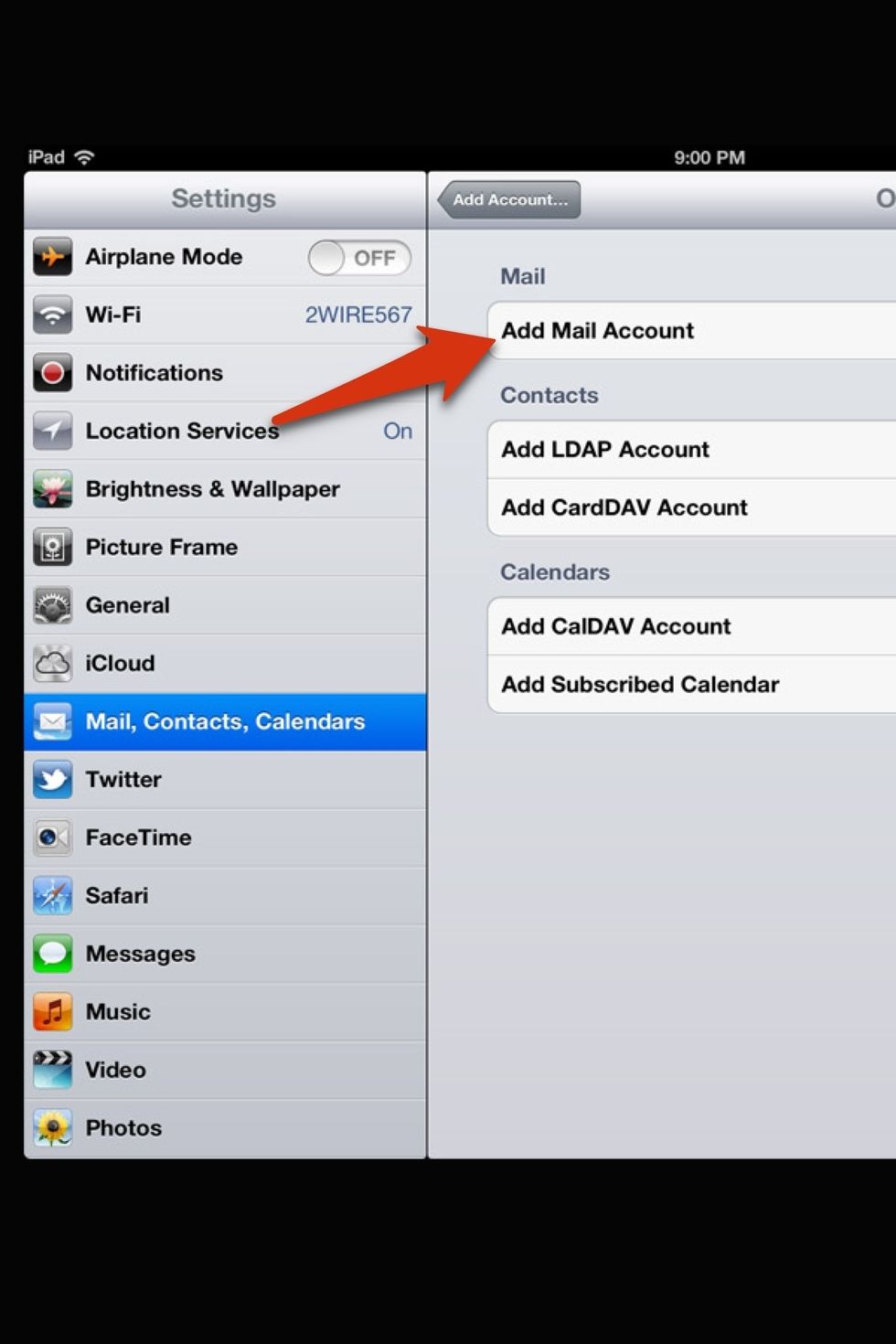 Then "Add Mail Account"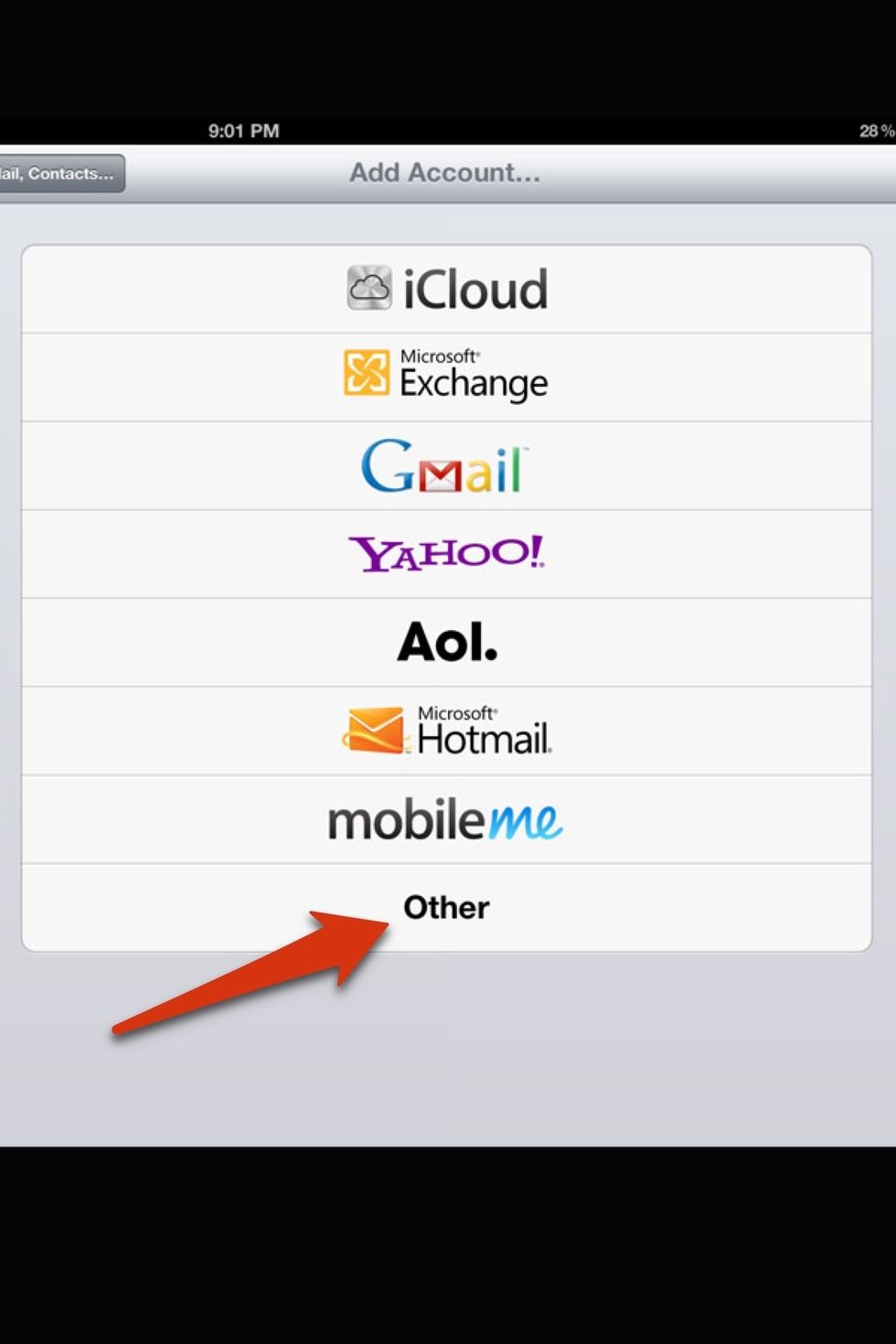 Select "Other"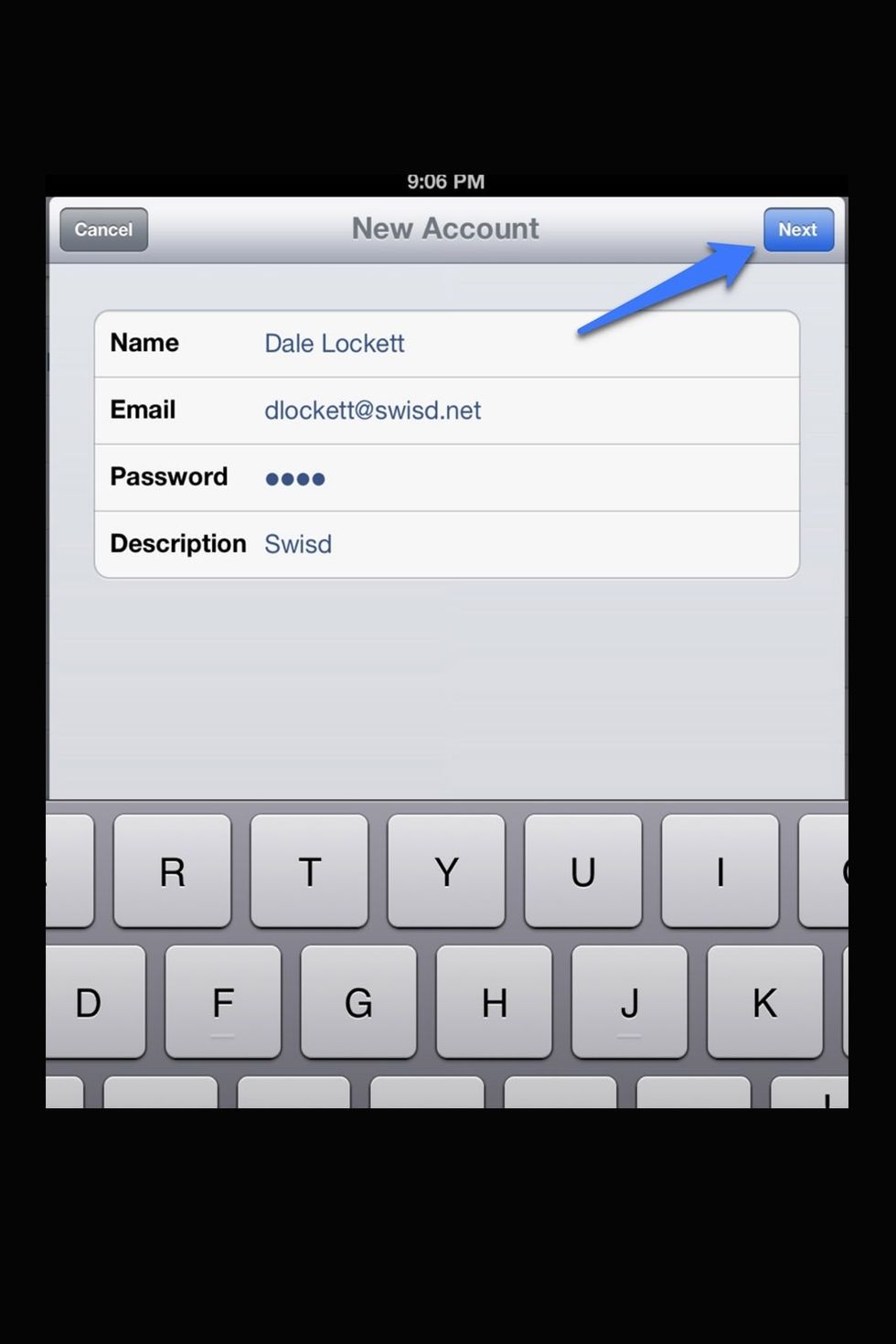 Enter your name, e-mail address, password, and a description of the account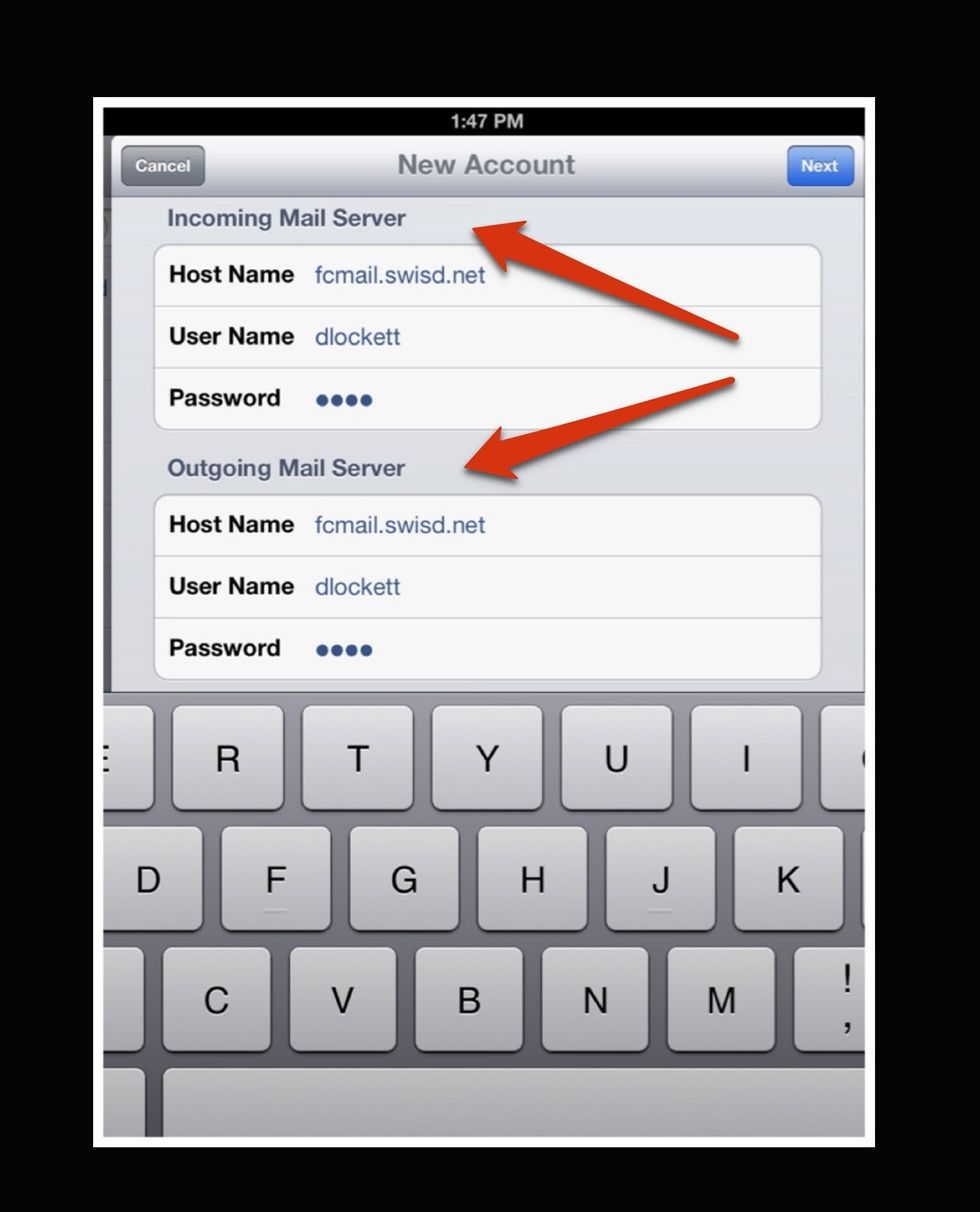 fcmail.swisd.net is the incoming and outgoing host name. Then your username and password for FC goes in the next fields. Select "Next."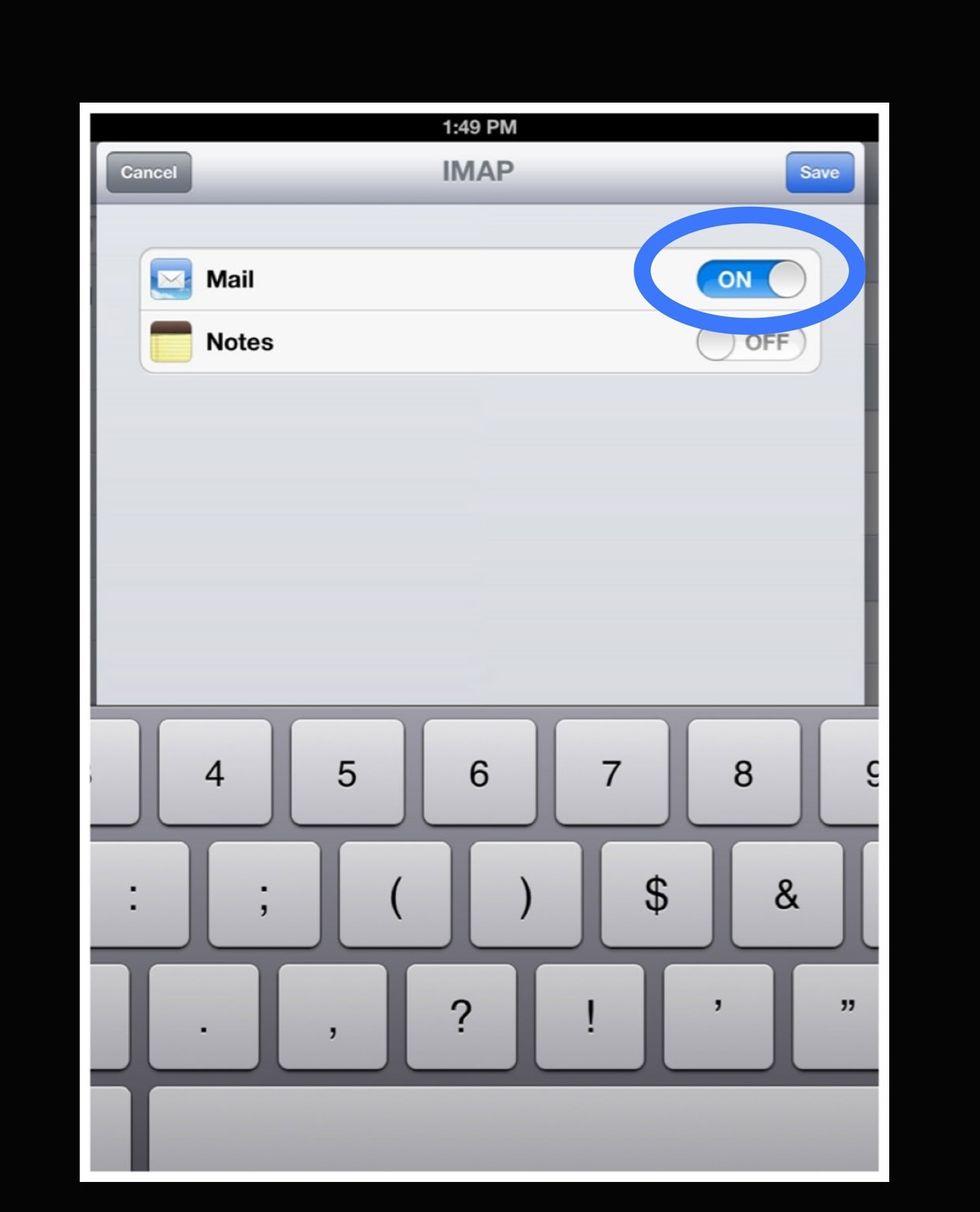 Mail should be selected. Select "Save."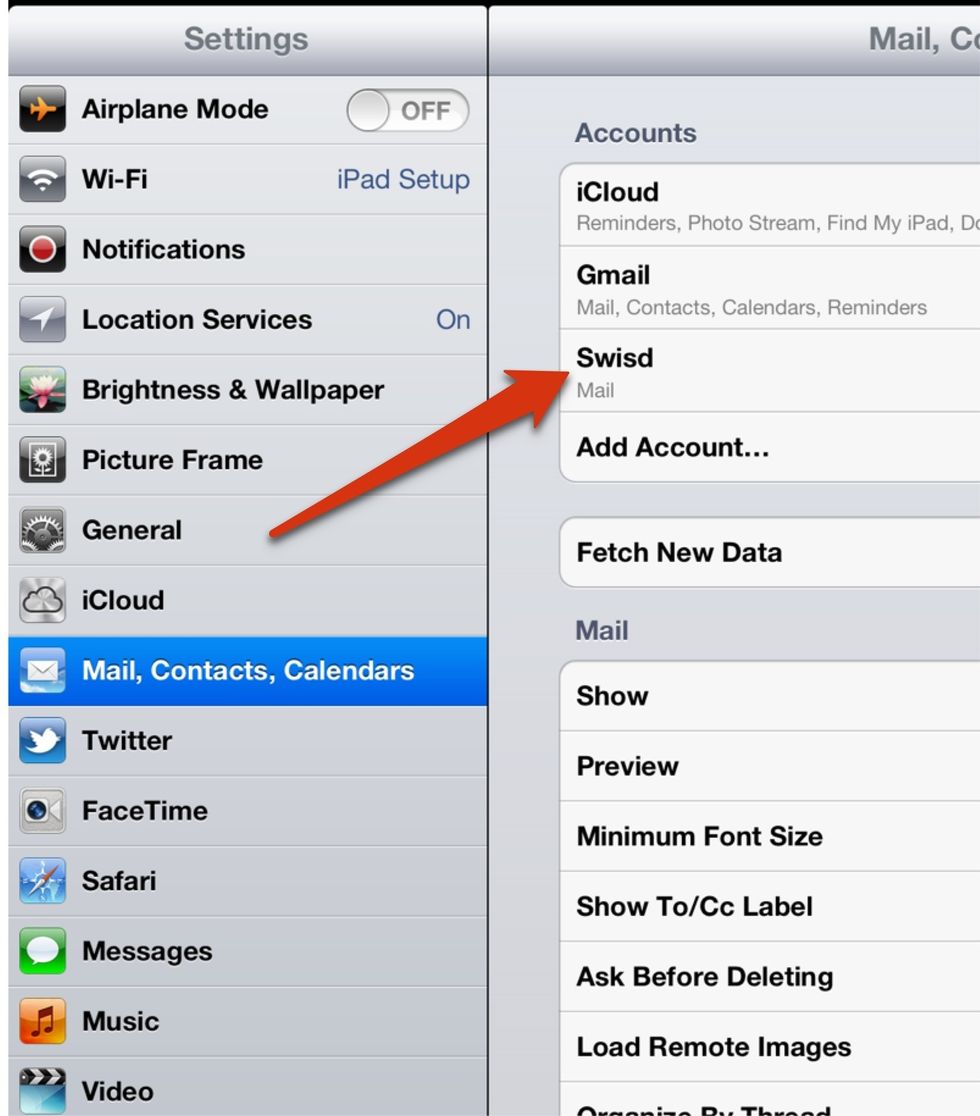 In Settings, you should now see the new account. Touch it.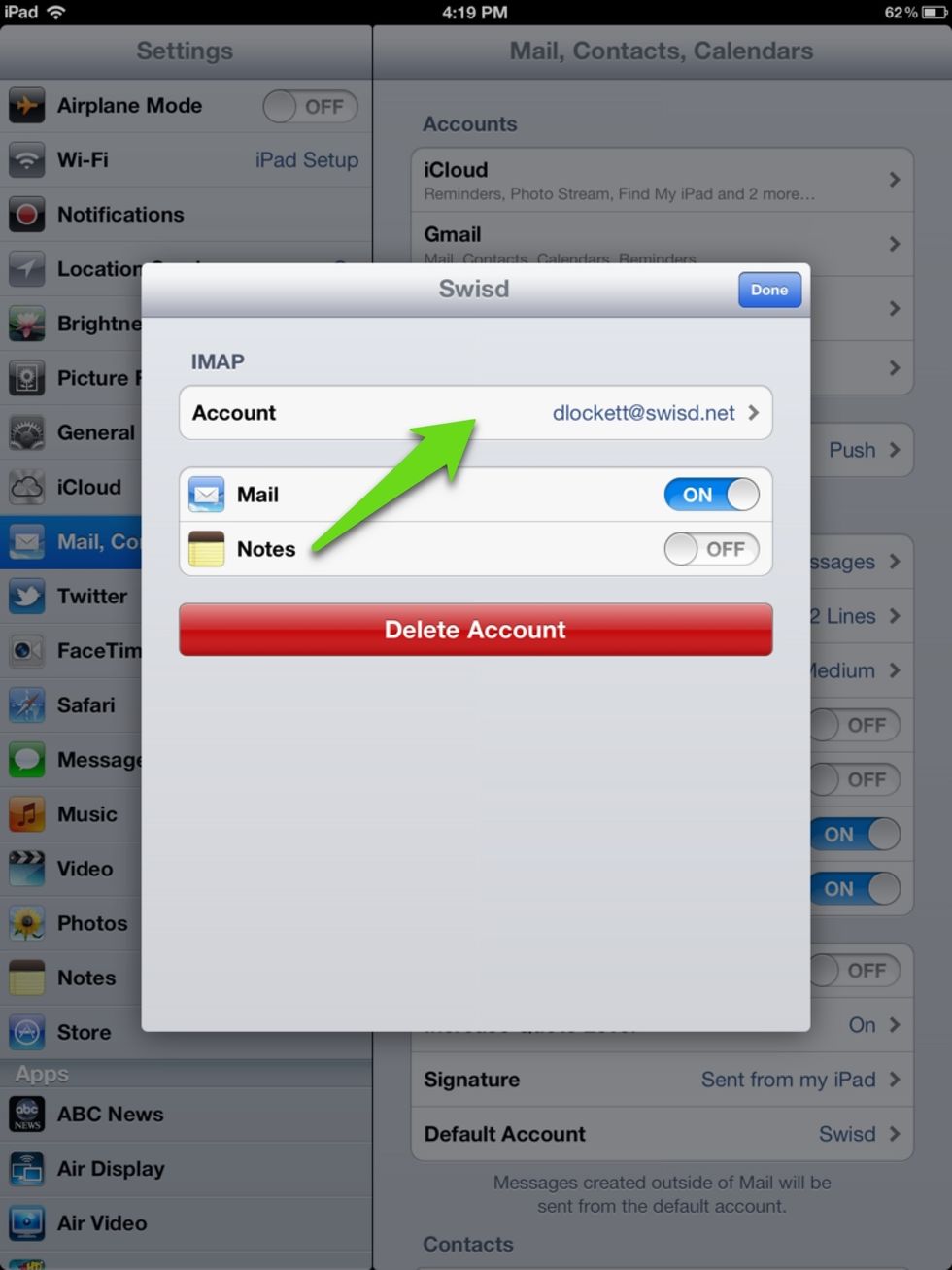 Tap the account name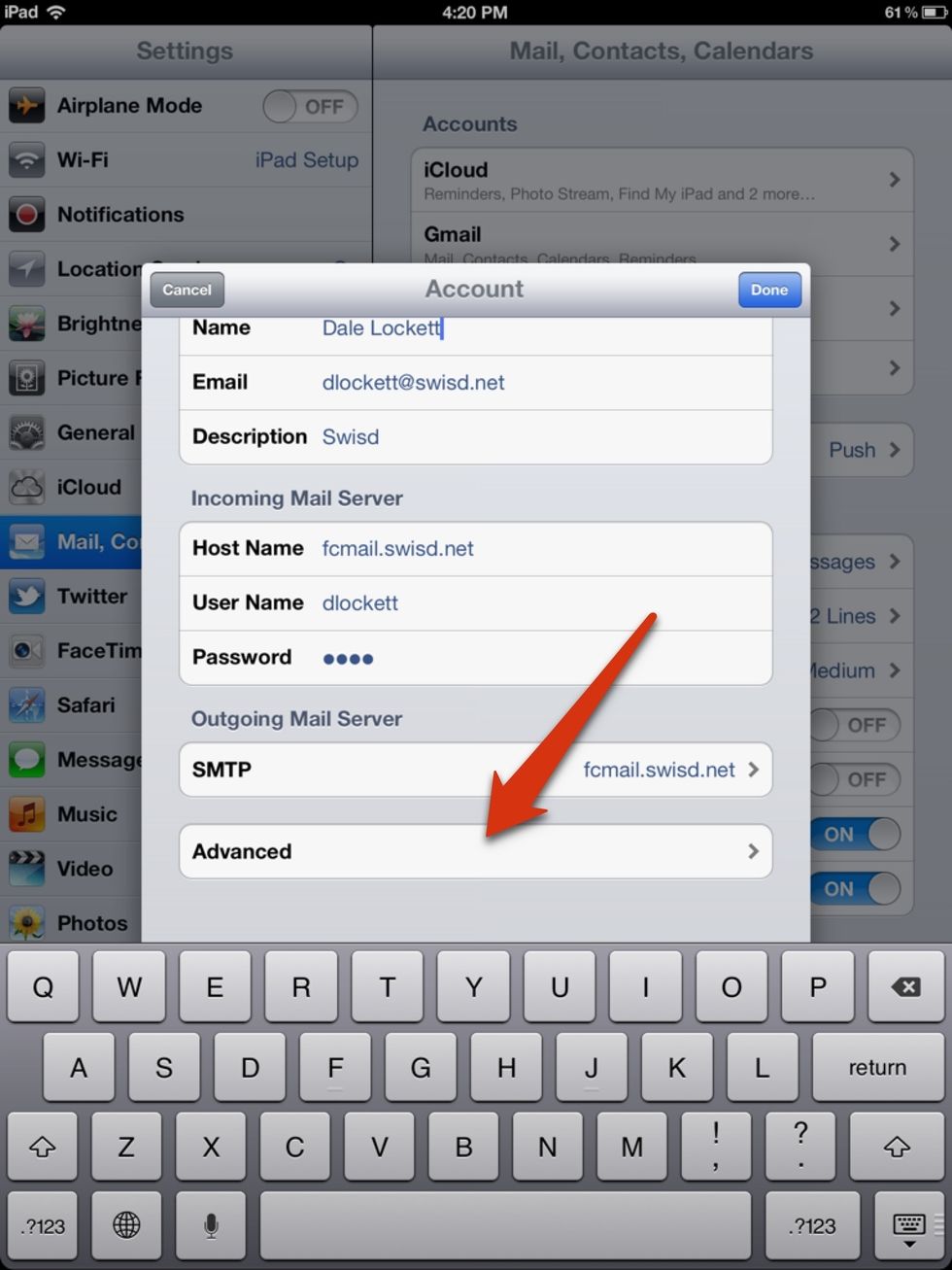 Scroll down and touch "Advanced"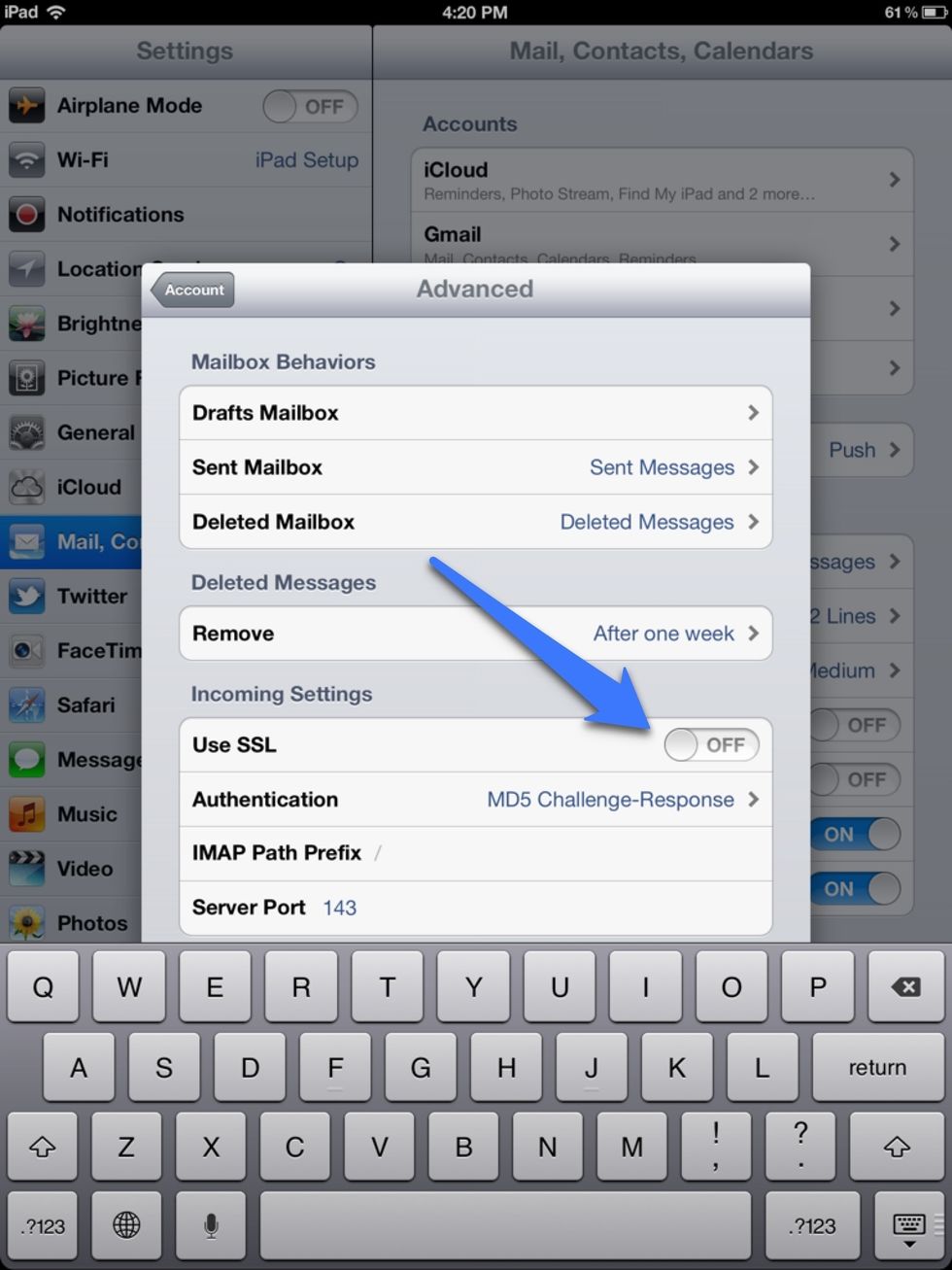 Turn "Use SSL" to off.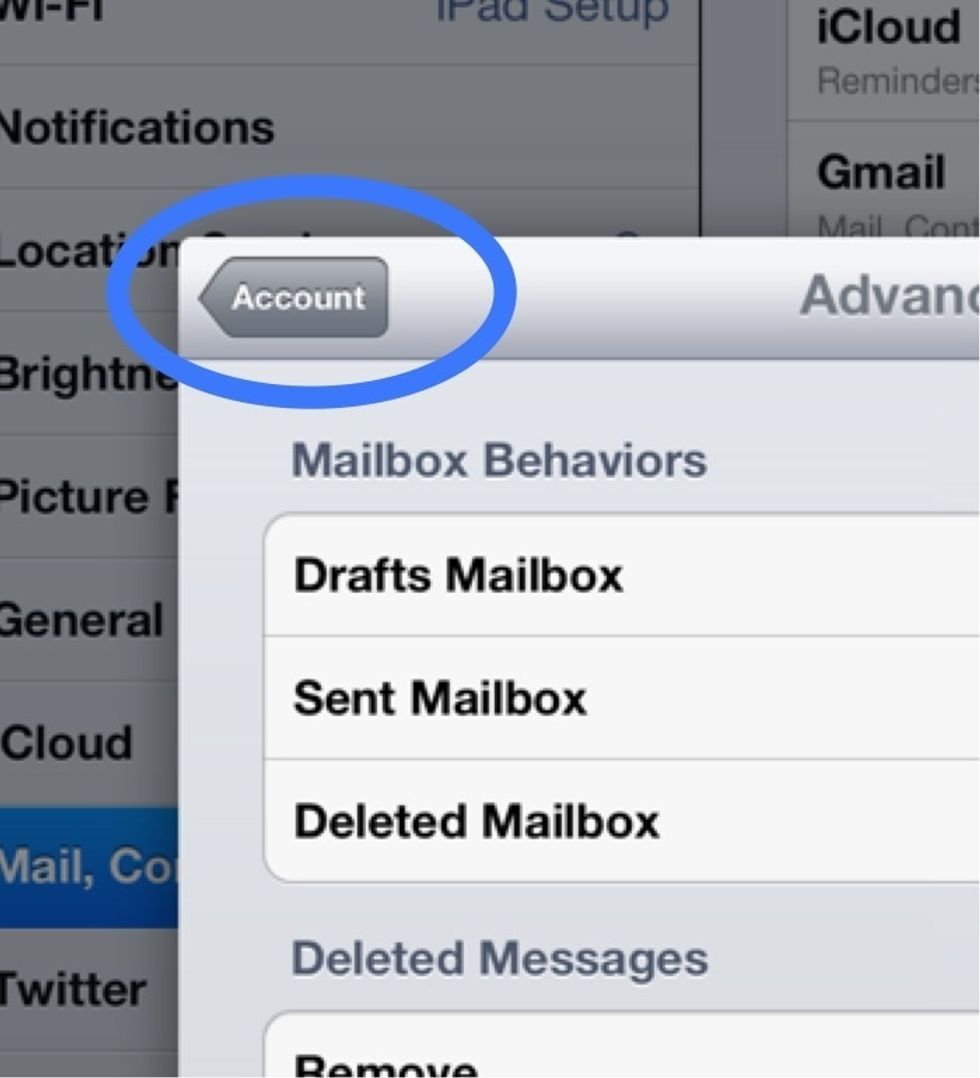 Select "Account"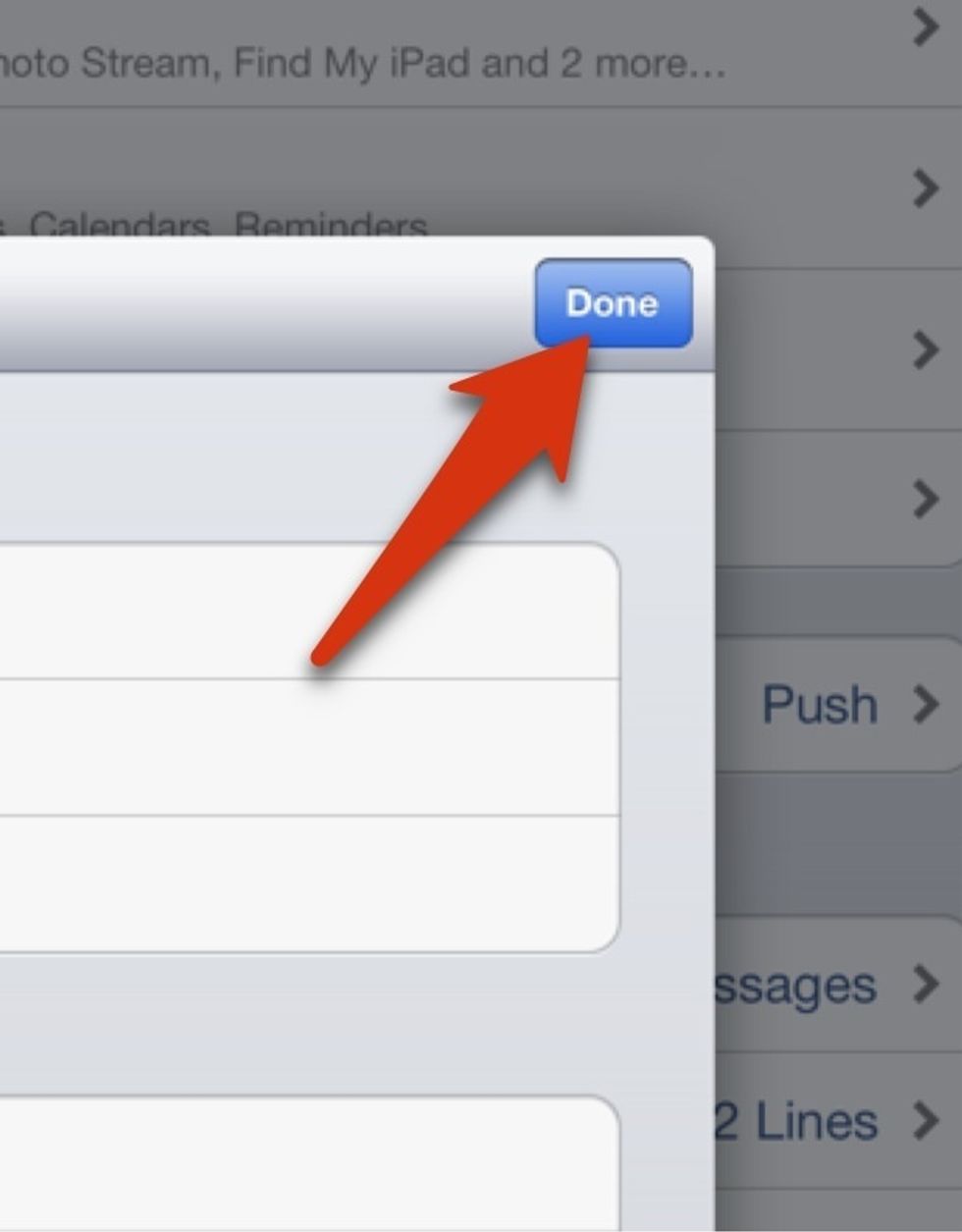 Select "Done"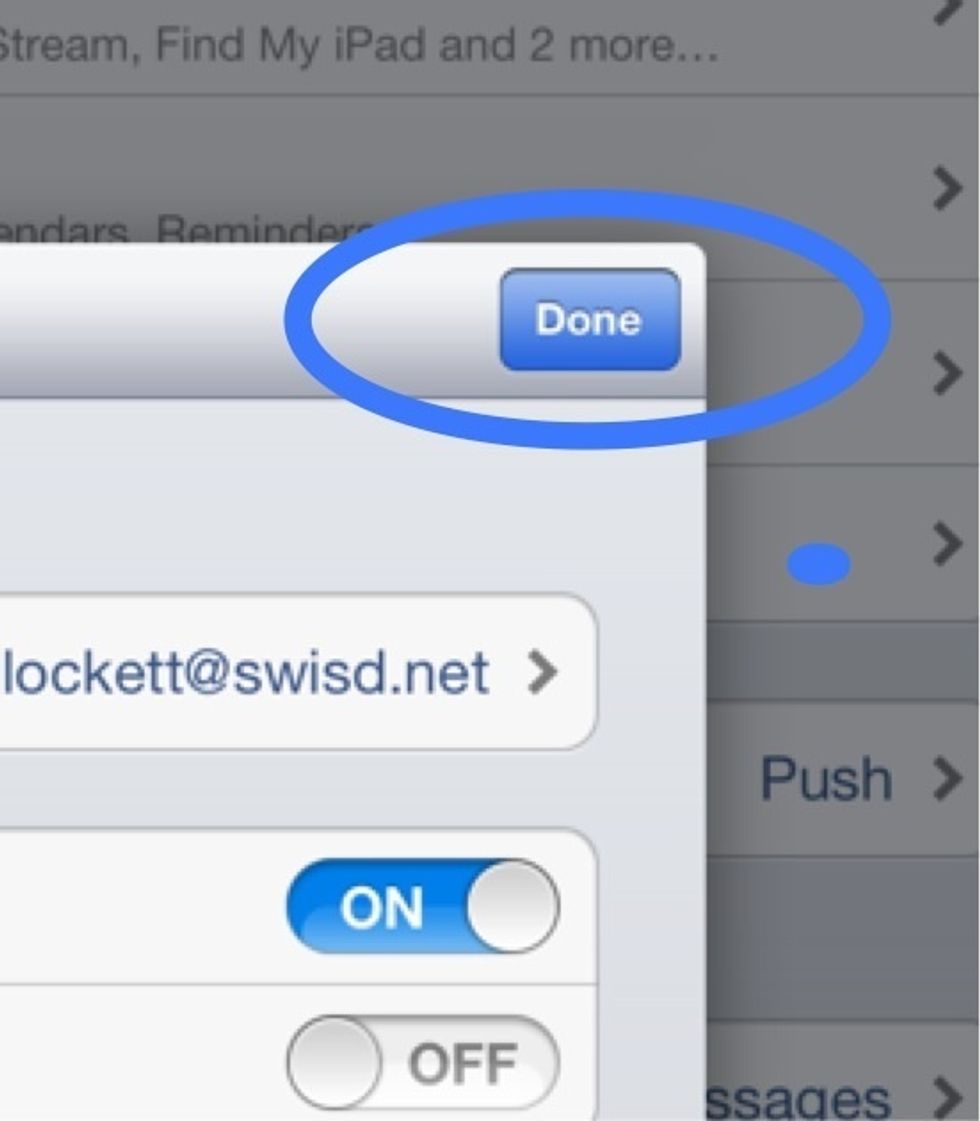 Select "Done" again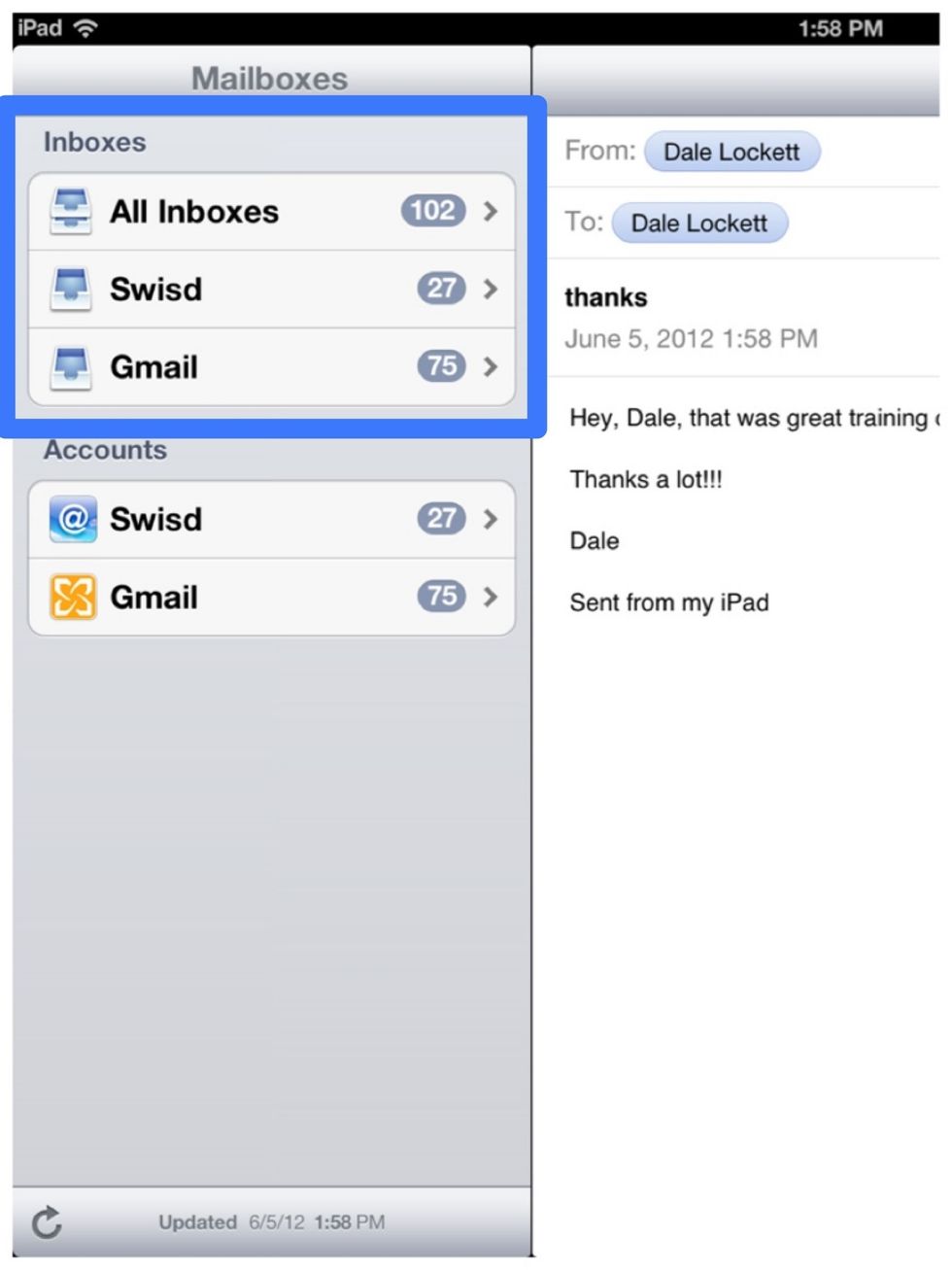 When you open the Mail app, you should see all of your email accounts on the left side.
1.0 iPad
1.0 FirstClass account
1.0 Connection to SWISD network