Step 1: Click on the settings button on your home screen.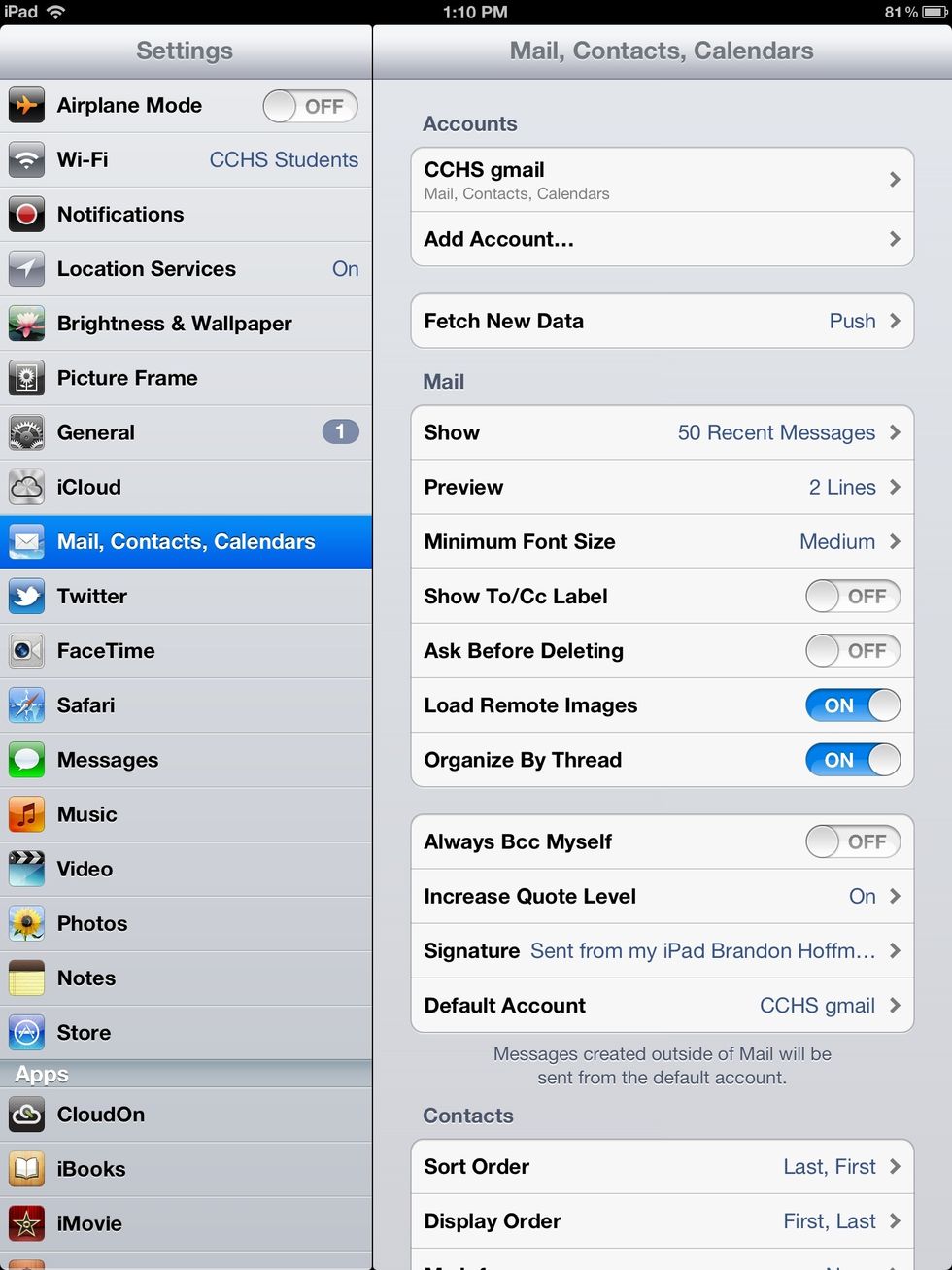 Step 2: On the left click on the tab that says "Mail, Contacts, Calanders"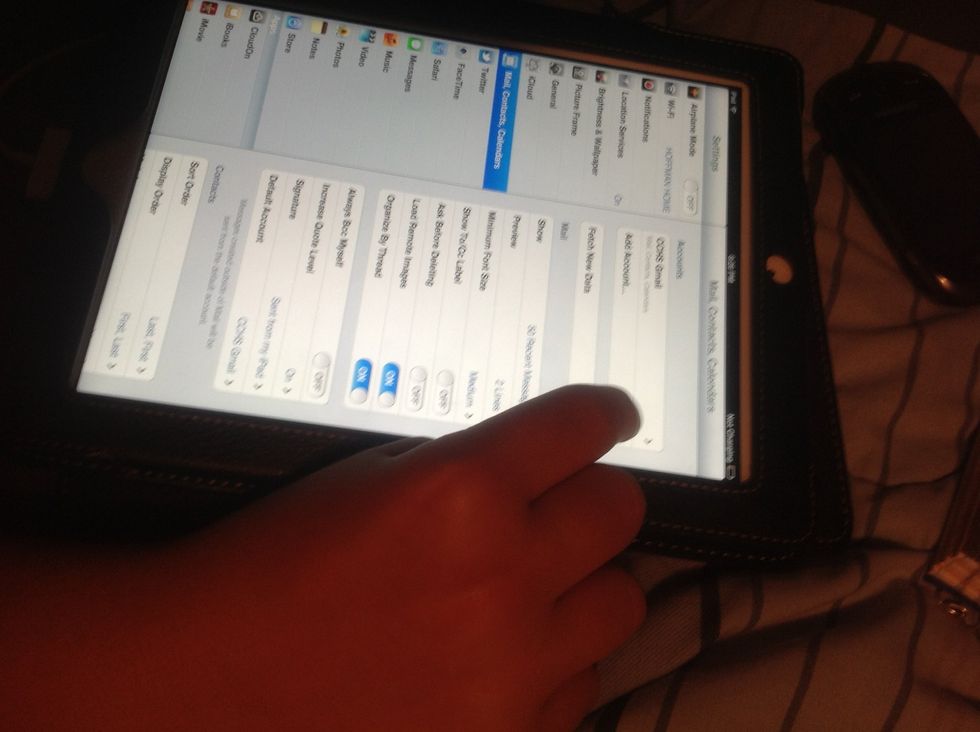 Step 3: Click on add account on the right tabs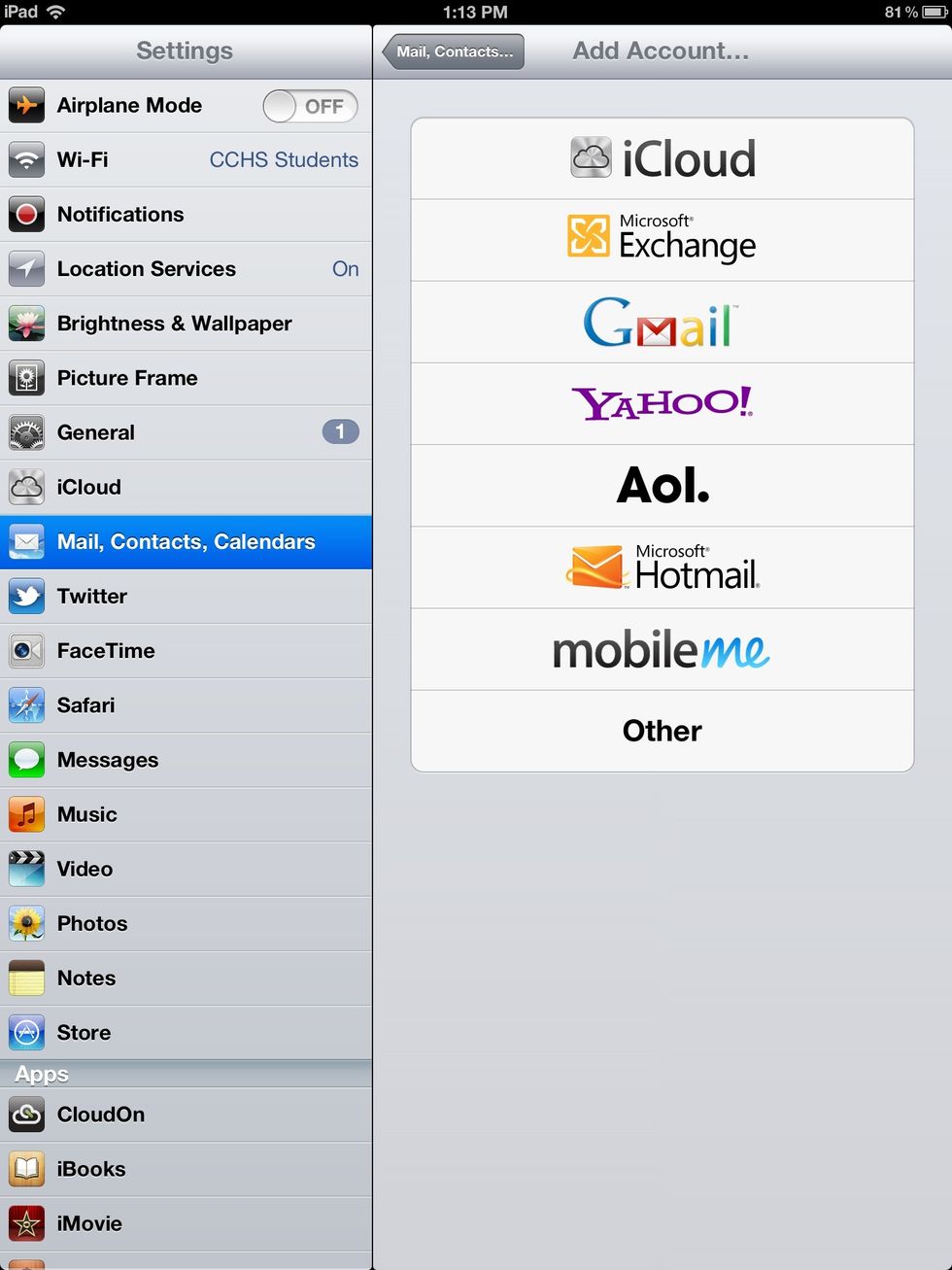 Step 4: Click on the type of account that is associated with the email you want to set up.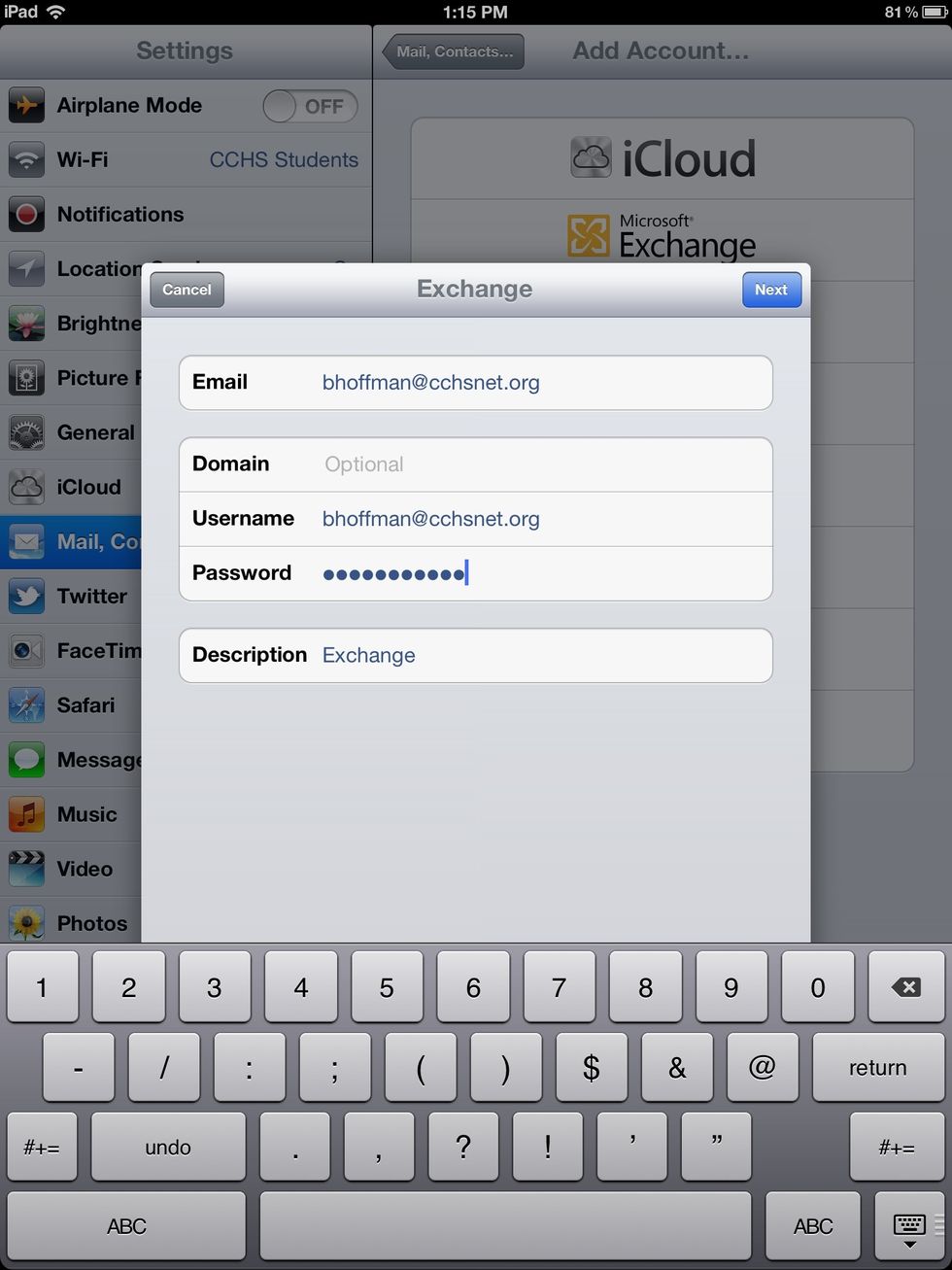 Step 5: Enter all the information that it asks about your email account.
Step 6: Turn on or off the things you would like synced from that email account.
Step 7: Check that the email account is set up. First by clicking the home button.
Step 8: Click on the mail button on the home screen.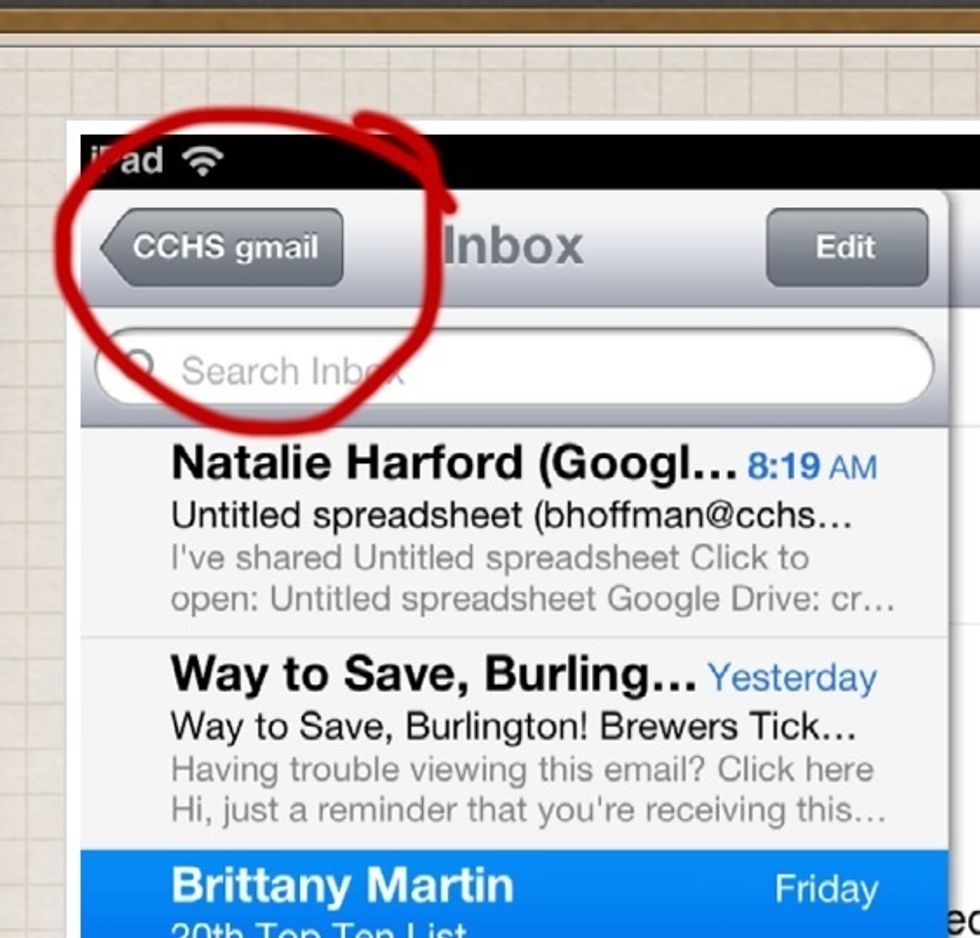 Step 9: Click the button above the inbox. (mine says CCHS mail yours might say something different).
Step 10: Click on the button that corresponds with that you named your email earlier when you set it up. If your inbox pops up with the messages it had in it your email is all set up.
The creator of this guide has not included tools