How to set up an edmodo account and join a group
Set Up an Edmodo Account and Join a Group
19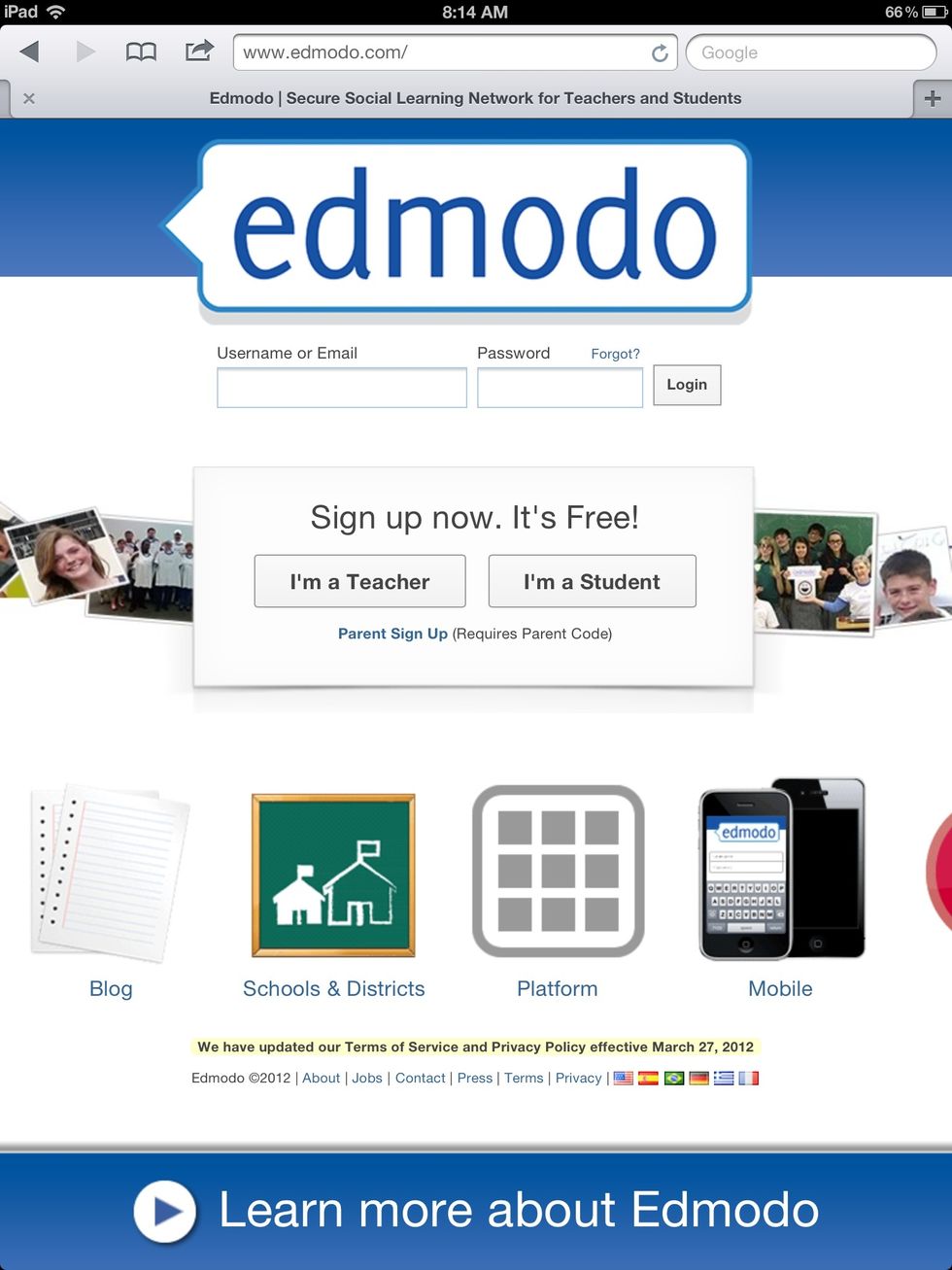 The first thing you will do is go to www.Edmodo.com and select the "I'm a teacher" option.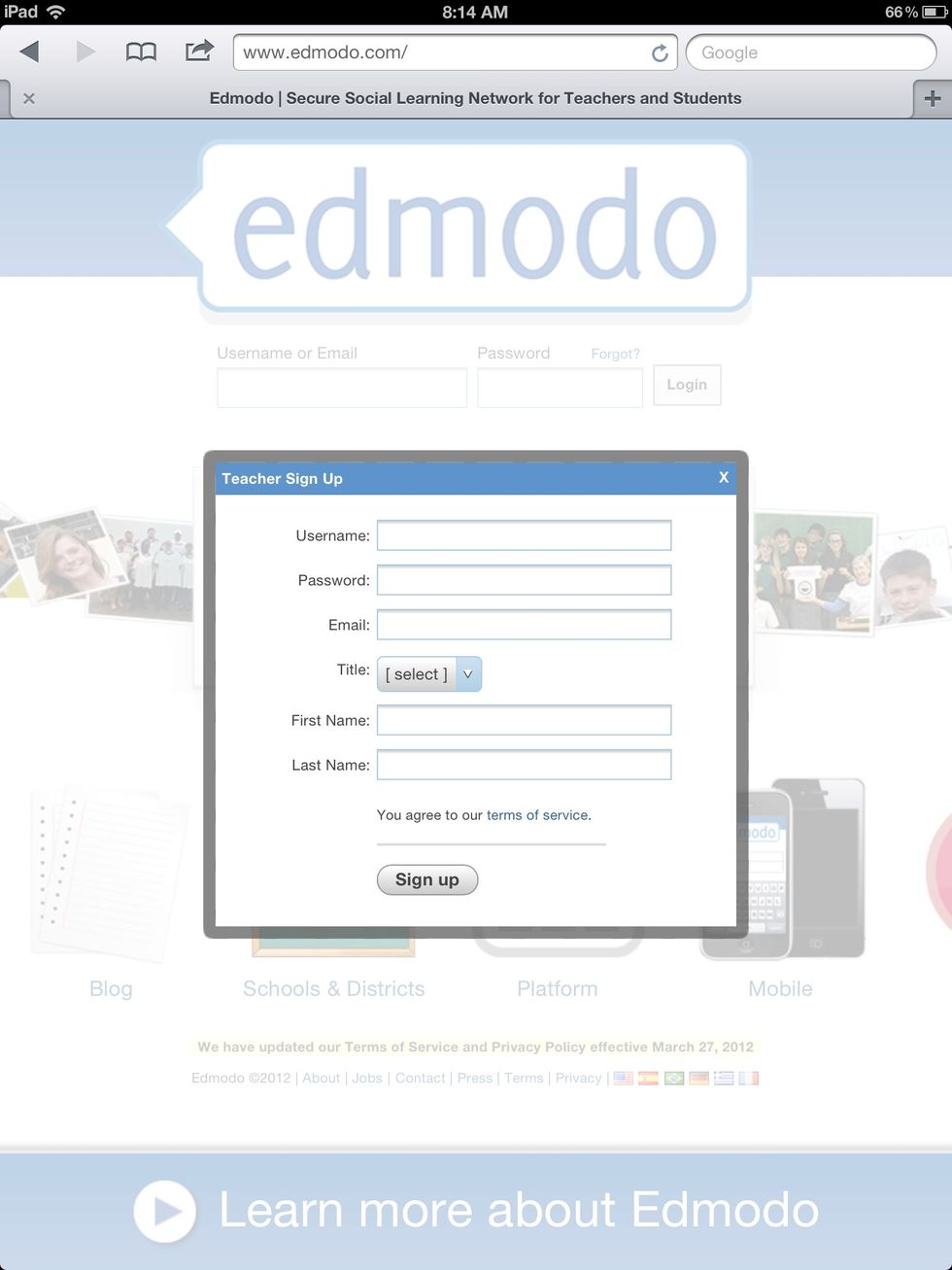 You will now be prompted to select a username and password and enter your first and last name along with an e-mail address. All of this information will be used for you to log into your Edmodo page.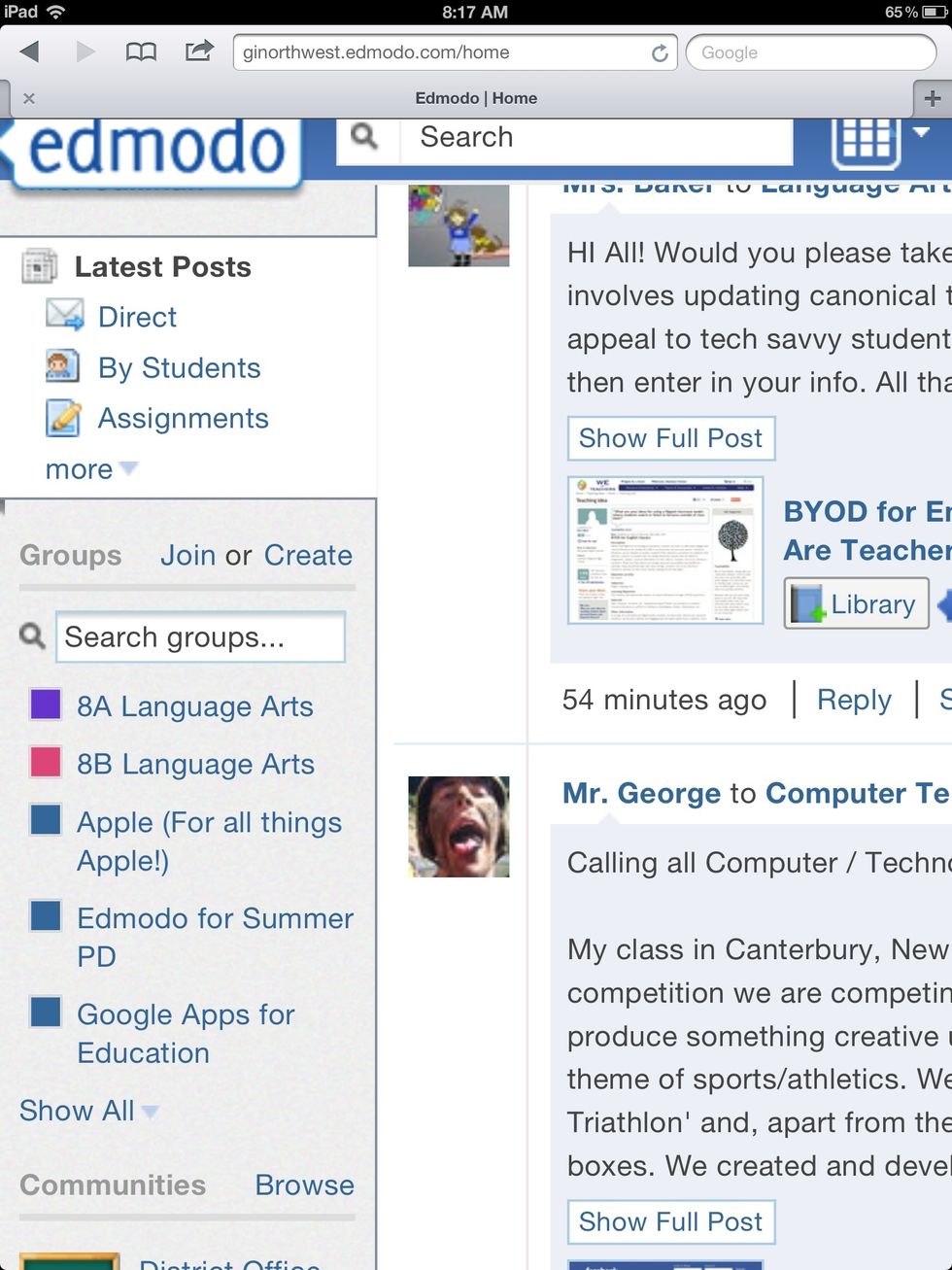 Once you're signed then you'll notice along the left-hand side you will have an option to join or create a group. At this time you will want to click join a group so you can enter your group code.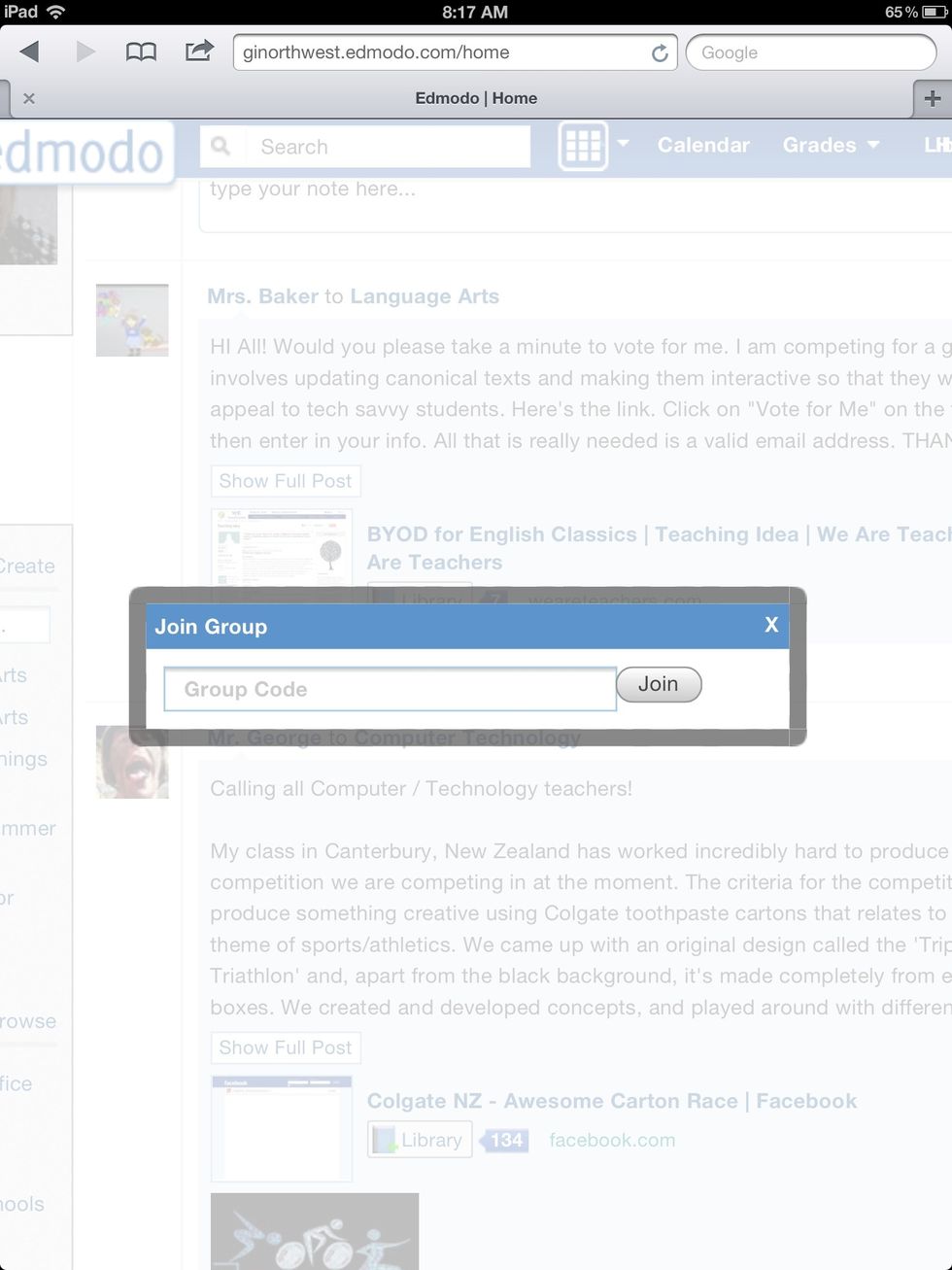 The group code will be given by the group administrator.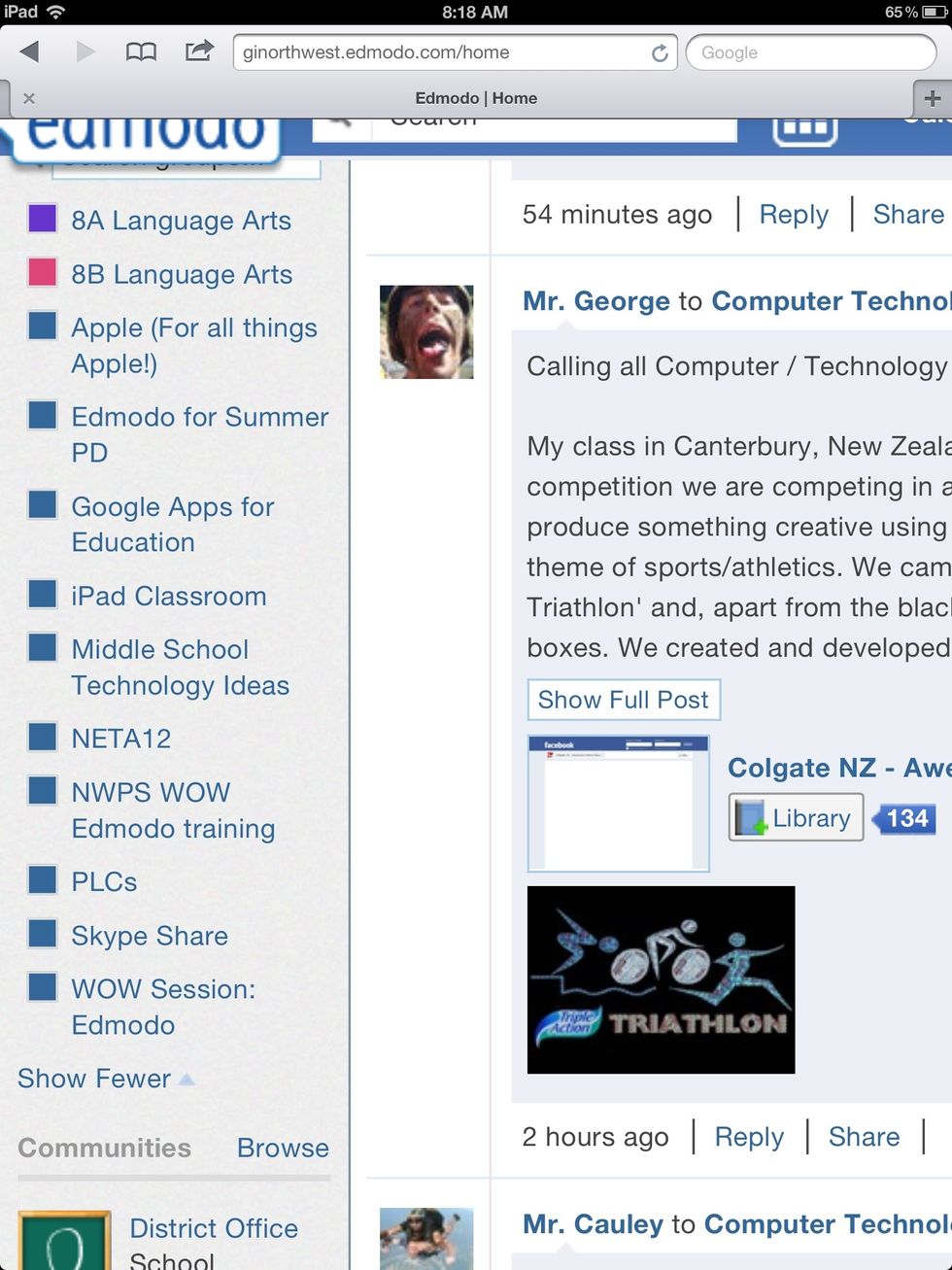 Once you have joined a group, you'll be able to see that group and other groups you've joined listed on the left-hand side. By selecting them, you can see recent group activity on your screen.
Once you are in the group you can post and view all information. Please see other Edmodo Snapguides for further information on utilizing your Edmodo account.
Internet connection
www.edmodo.com