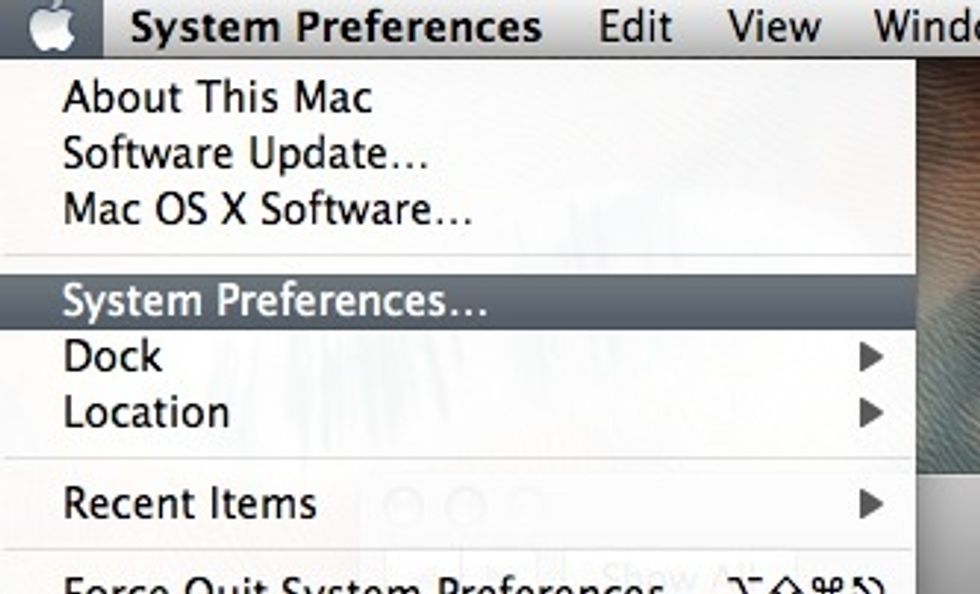 Go to Apple menu -> System Preferences…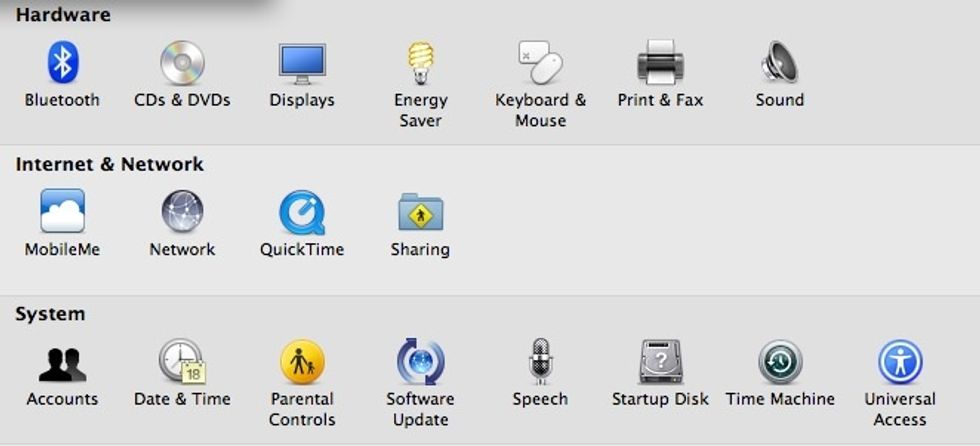 Select "Sharing"

If the preferences are locked click on the lock icon at the bottom left corner and enter an administrator's password to continue…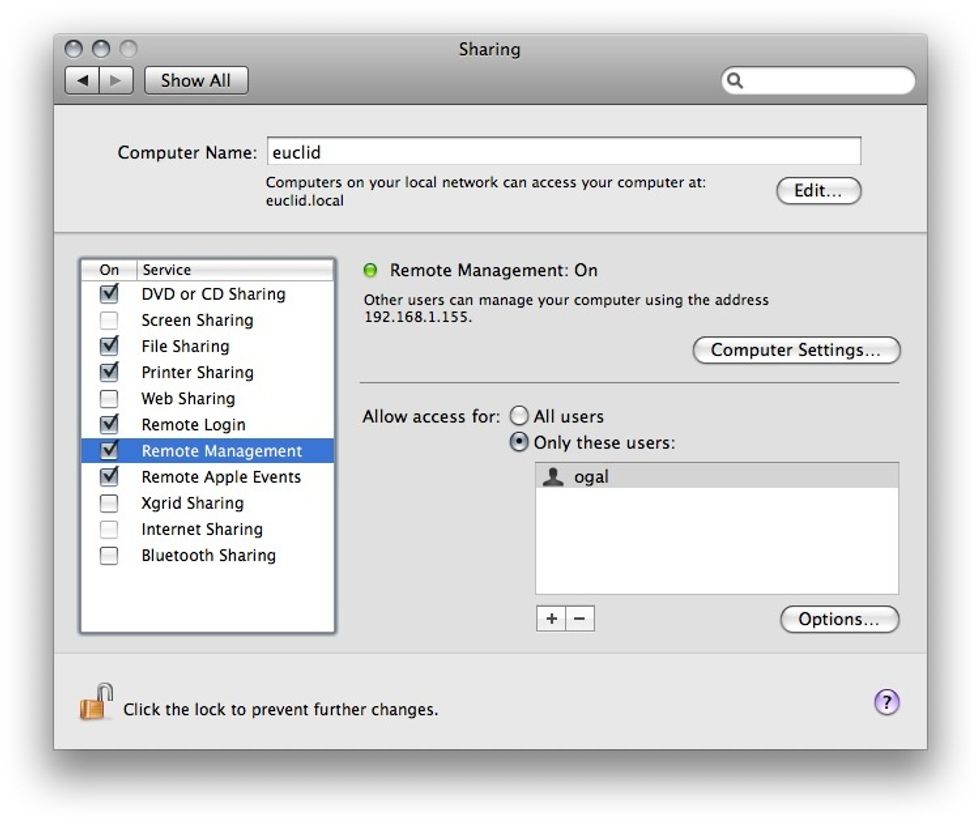 Select "Remote Management" from the left menu, tap on "Options…"

On the pop-up window check both "Observe" and "Control", hit OK when done…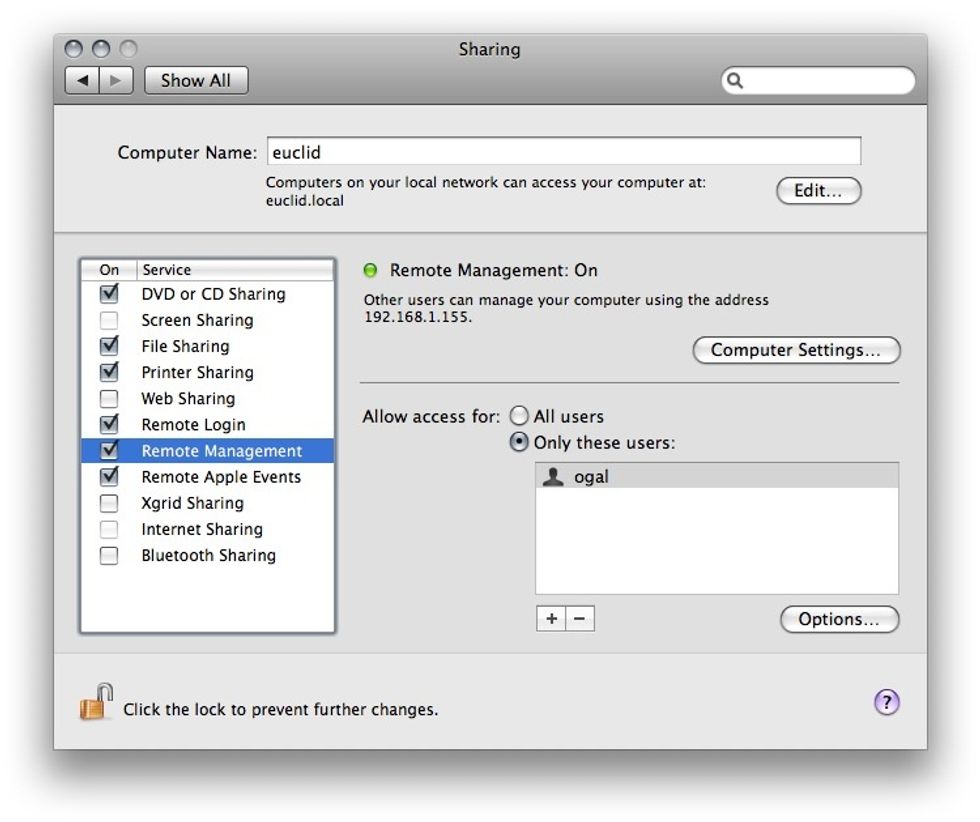 Click on "Computer Settings…"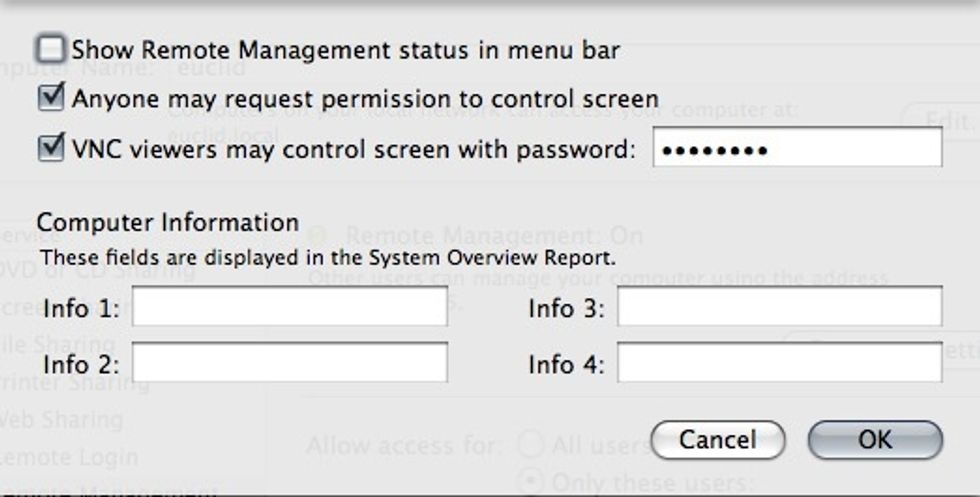 Set a password for VNC clients. Remember this will give complete access to your computer so use a strong password!!!!1 Also use the "Allow anyone to ask permission to control". Hit OK when done.
Next you will want to configure your firewall and/or modem/router to give access to port 5900 since this is the port used by all regular VNC connections.
The creator of this guide has not included tools