Set Up a Seating Chart in JupiterGrades
2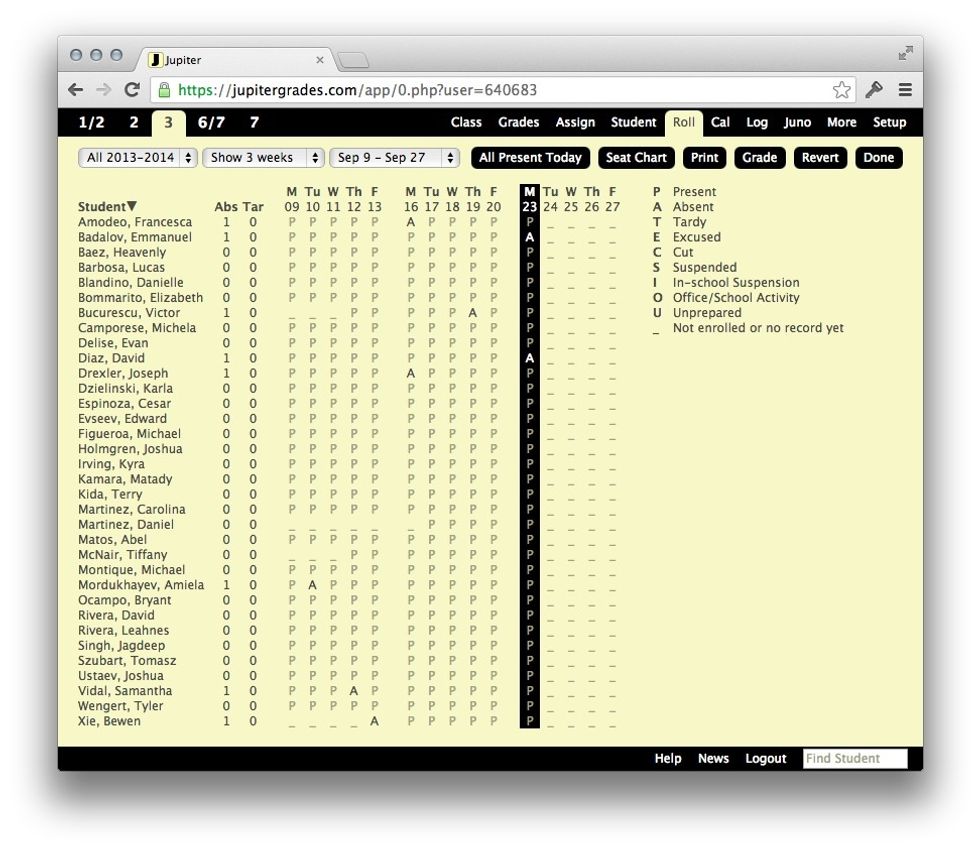 Navigate to the "Roll" tab. You can take attendance here, but it's boring and sorted by alphabetical order. Click on "Seat Chart" to edit how you see your students.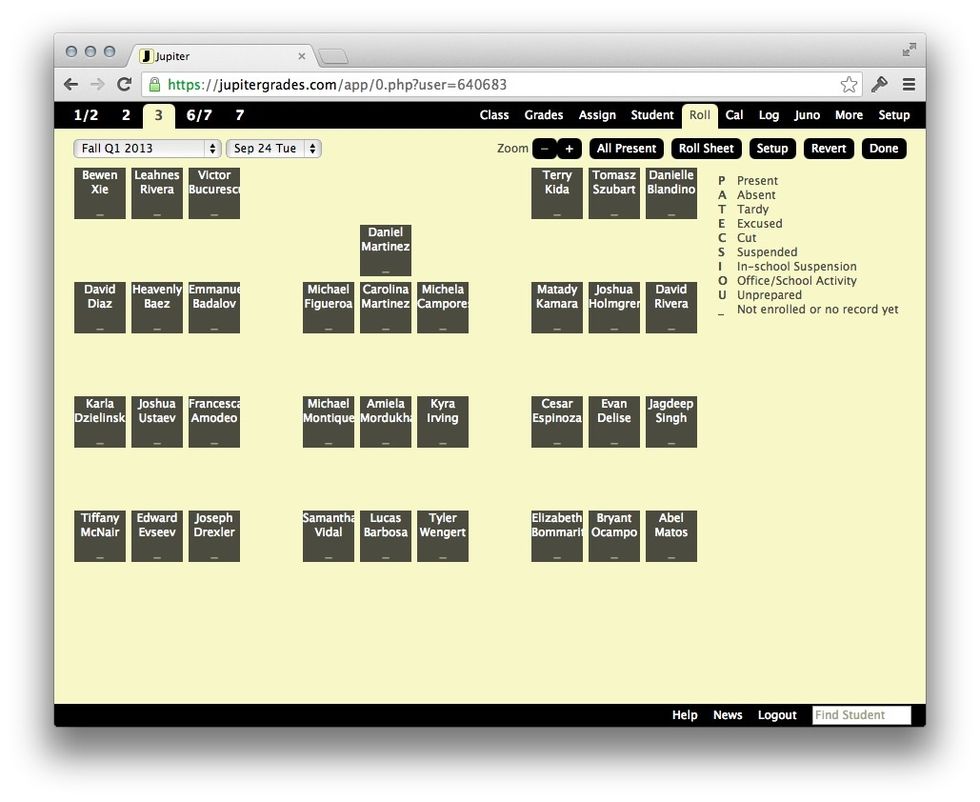 You'll see your students in little gray squares. Click "Setup" and you can drag and drop them to reorder your class how you want. Click "Done" when you're done.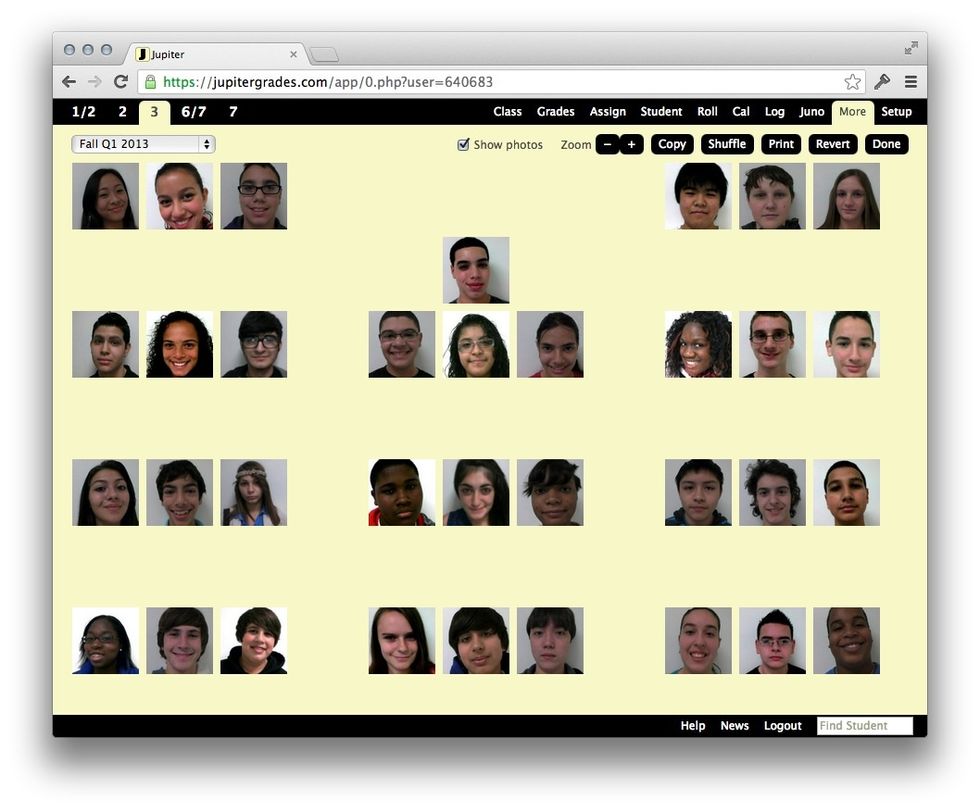 Clicking on "Show Photos" will reveal their lovely faces if they have been entered.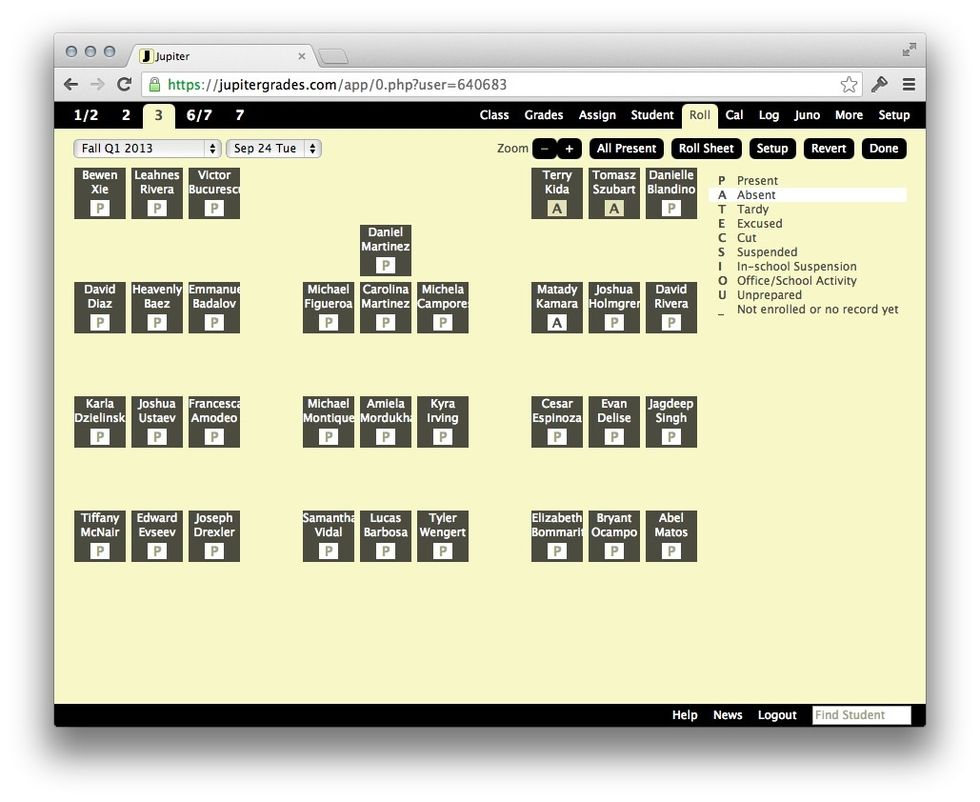 You can now take attendance on "Roll" by clicking on the spaces below each name. Since most of our students are present, it is usually faster to hit "All Present" and then mark students absent.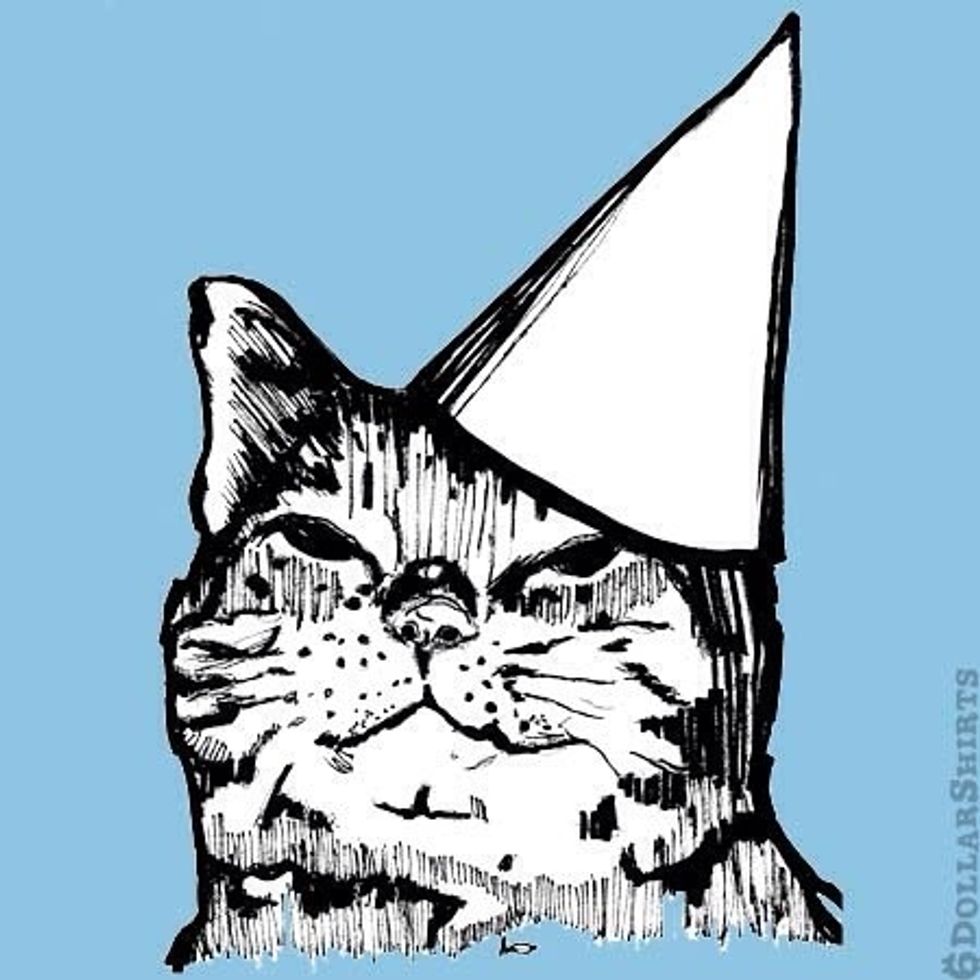 Party time.
The creator of this guide has not included tools