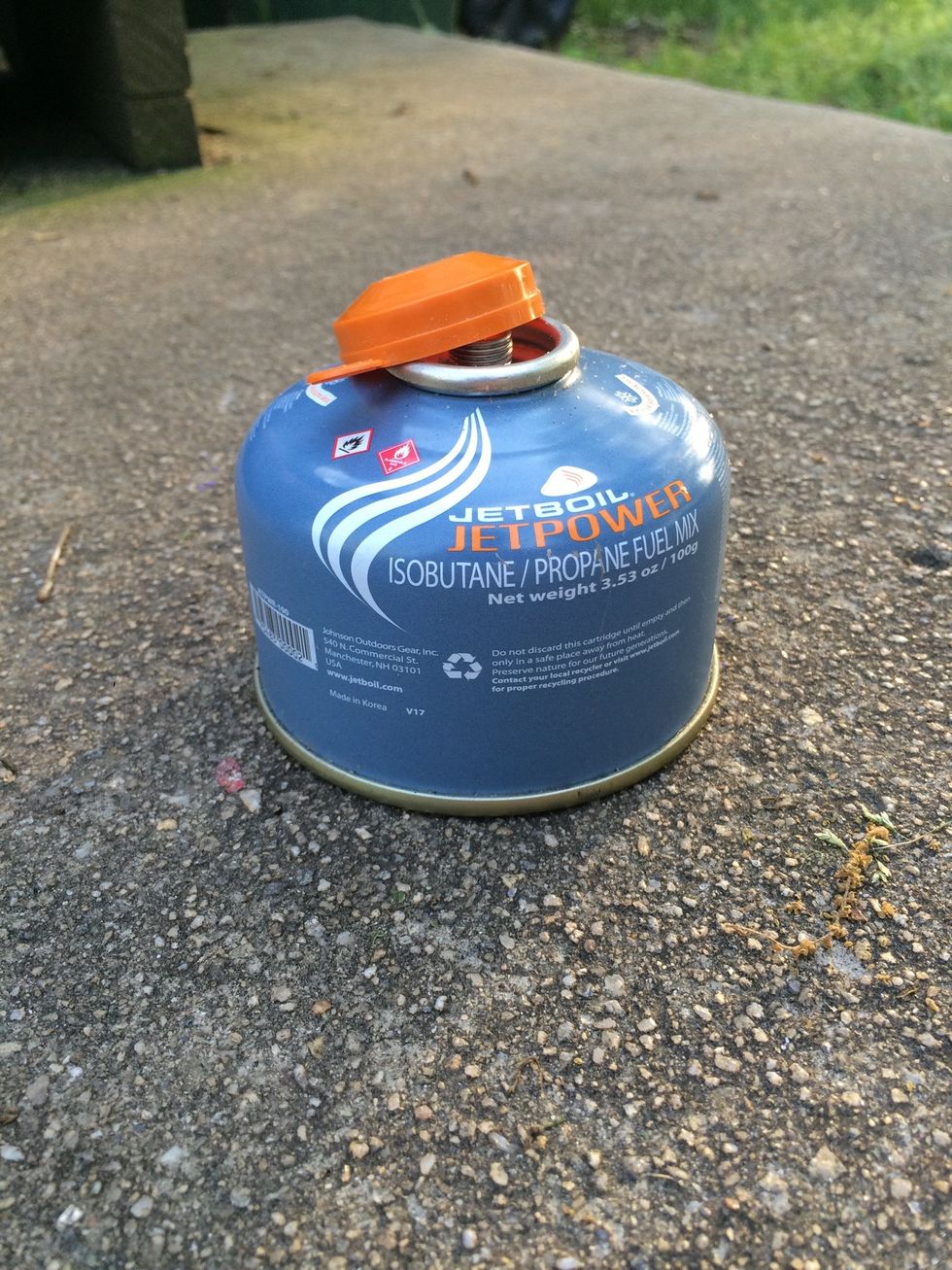 Remove safety lid from fuel canister.
Screw stove attachment onto fuel canister clockwise.
Splay stove attachment to hold cooking equipment.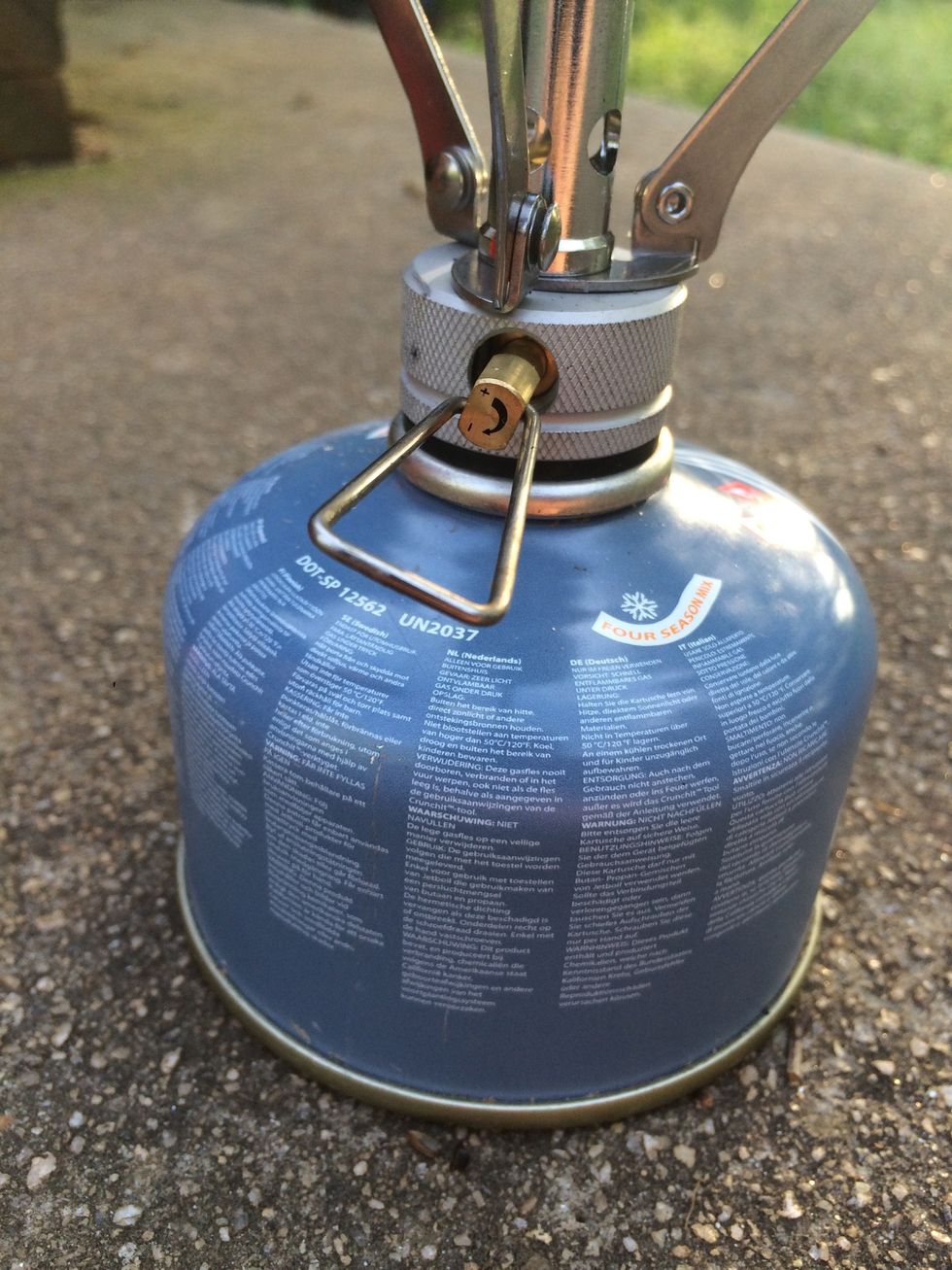 Turn fuel regulator two turns counterclockwise. Have lighter ready, and listen for escaping fuel.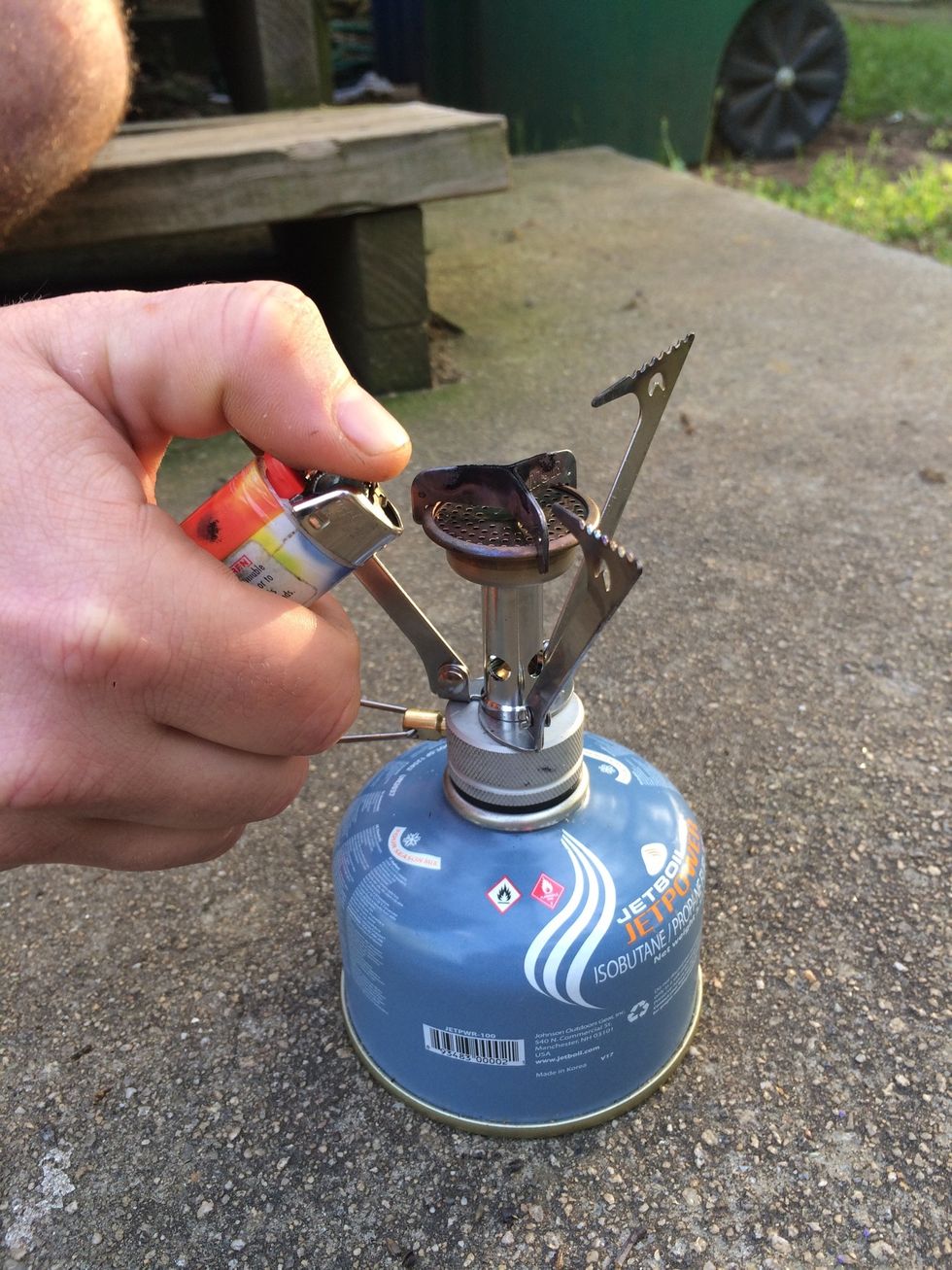 Light stove quickly and in a well ventilated area.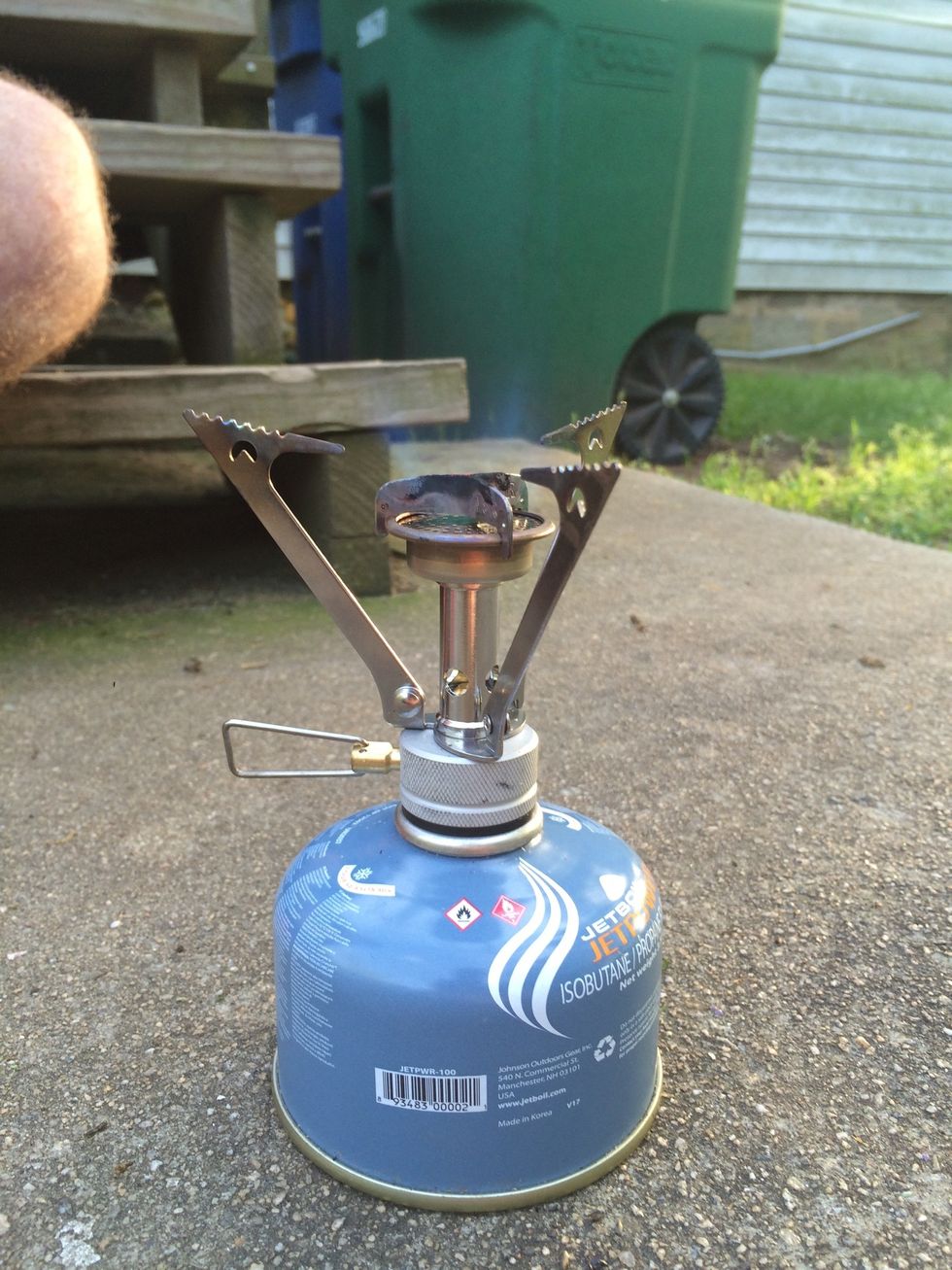 Your stove is now lit and ready for cooking. Adjust fuel regulator accordingly for desired heat. When done, allow parts to cool before storage.
Isobutane / Propane Fuel
Portable Camping Stove
Lighter
Cooking Surface
Water for Safety
style="margin-bottom:60px;">