Set Up a Personal Hotspot to Allow Friends to Join
142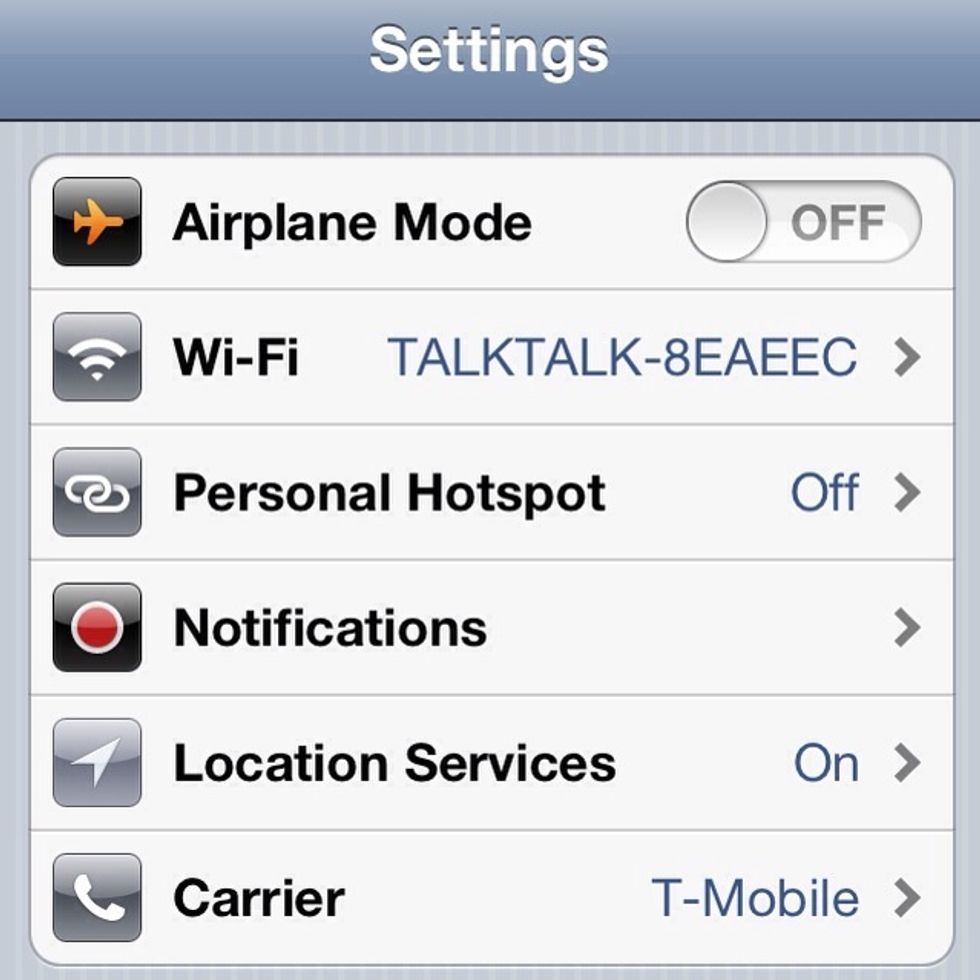 On the settings app, click the personal hotspot button.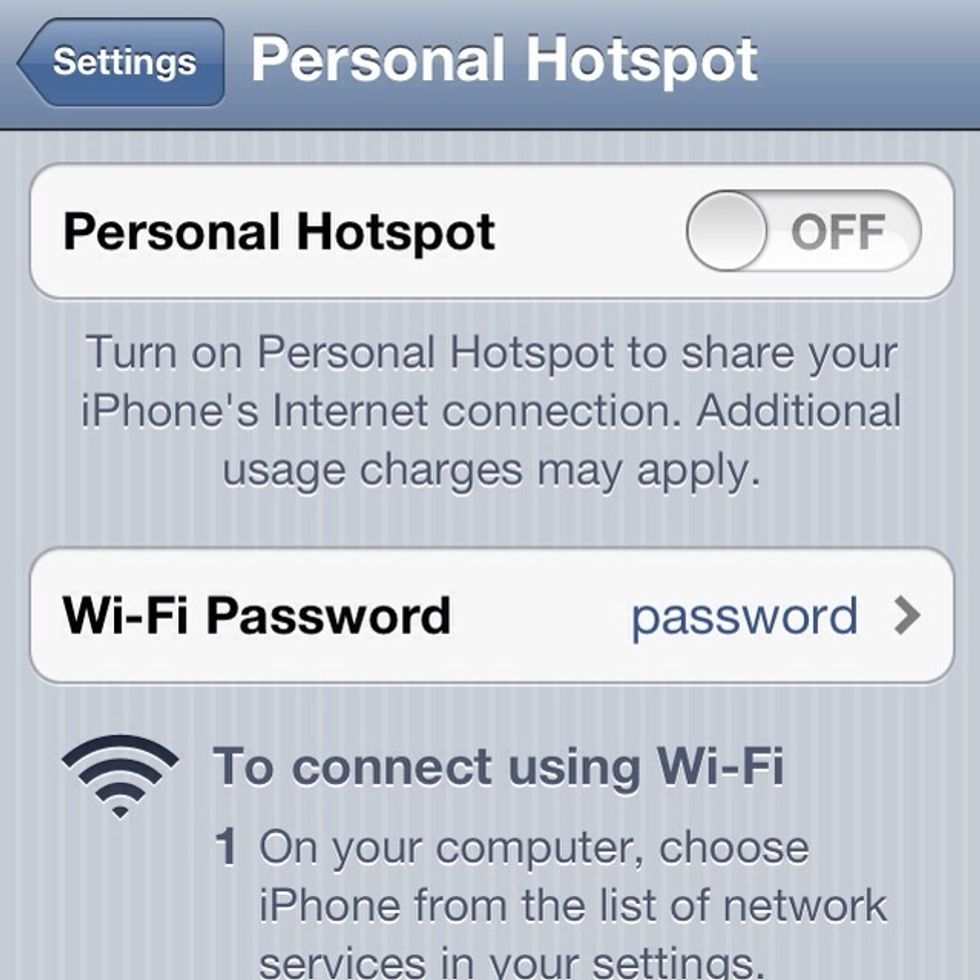 Once opened this is displayed.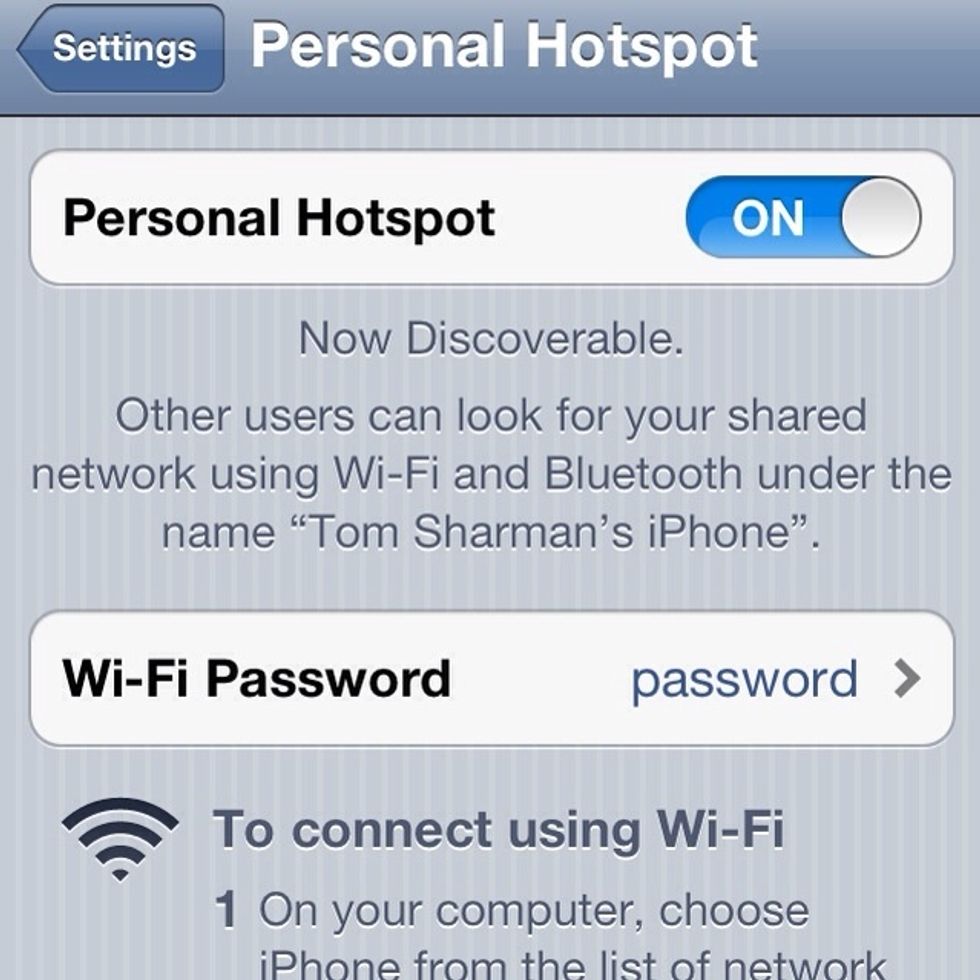 Turn the personal hotspot on.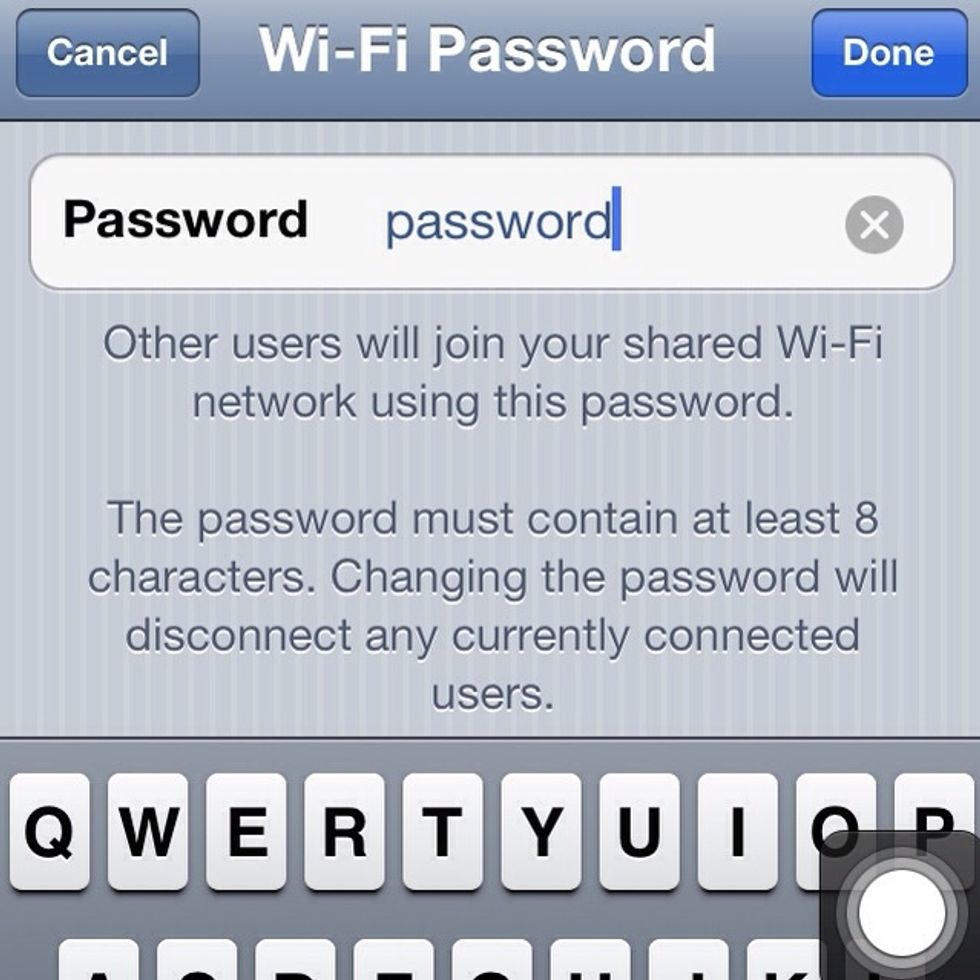 Change the password to whatever you wish, when your friend connect to your hotspot, they will need to know this password so make sure to tell them!
The personal hotspot is now set up, this means that your friends can connect on their iPhone, iPod and iPad by connecting to a wifi connection like you would connect to your router.
The creator of this guide has not included tools