I'm setting up a new aquarium that will eventually house shrimp, snails, and fish.
32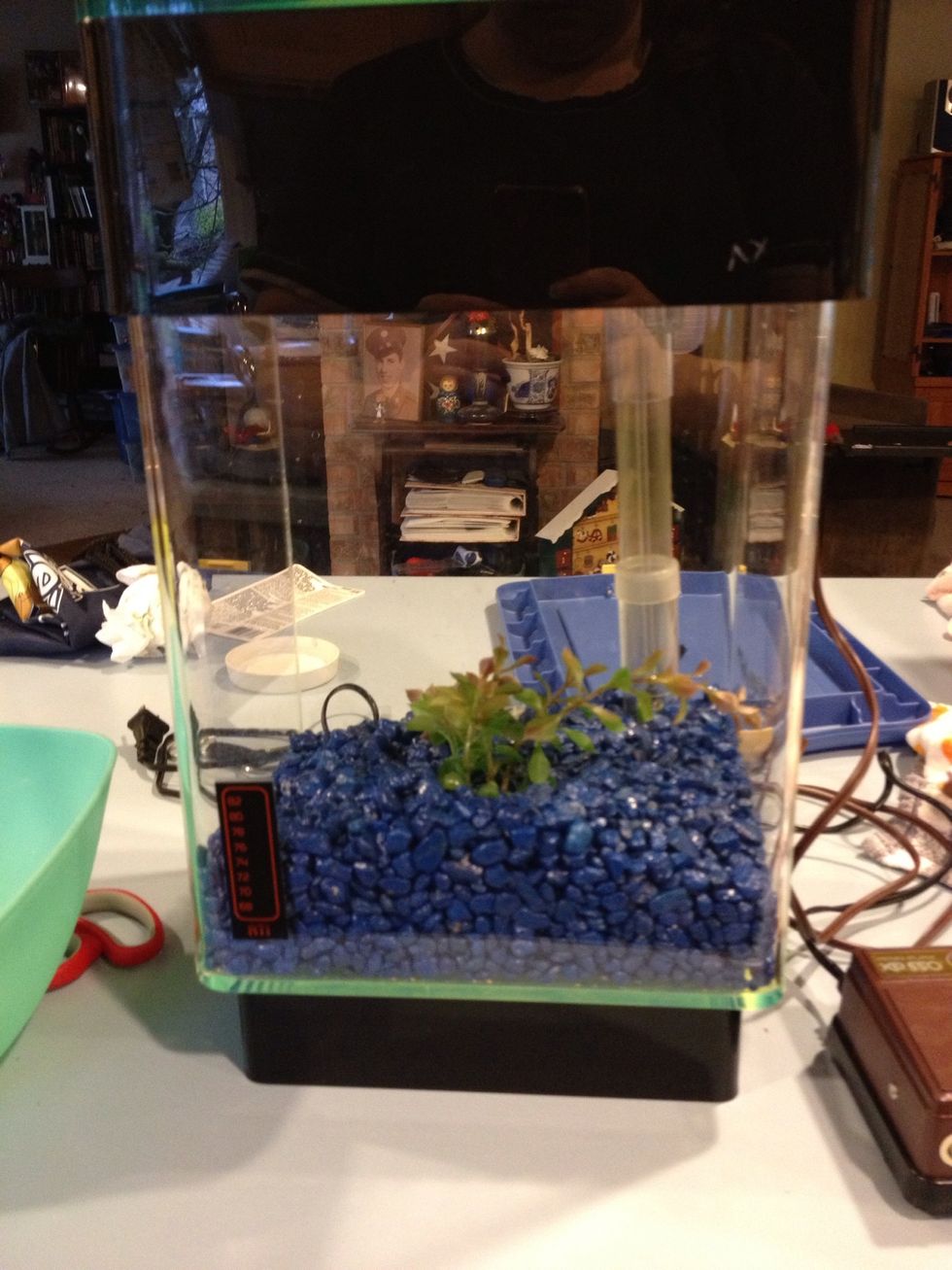 I bought this cool aquarium at the Goodwill. I need to get it started. My plan is to build this up slowly, so for this part it is just getting the aquarium up and running.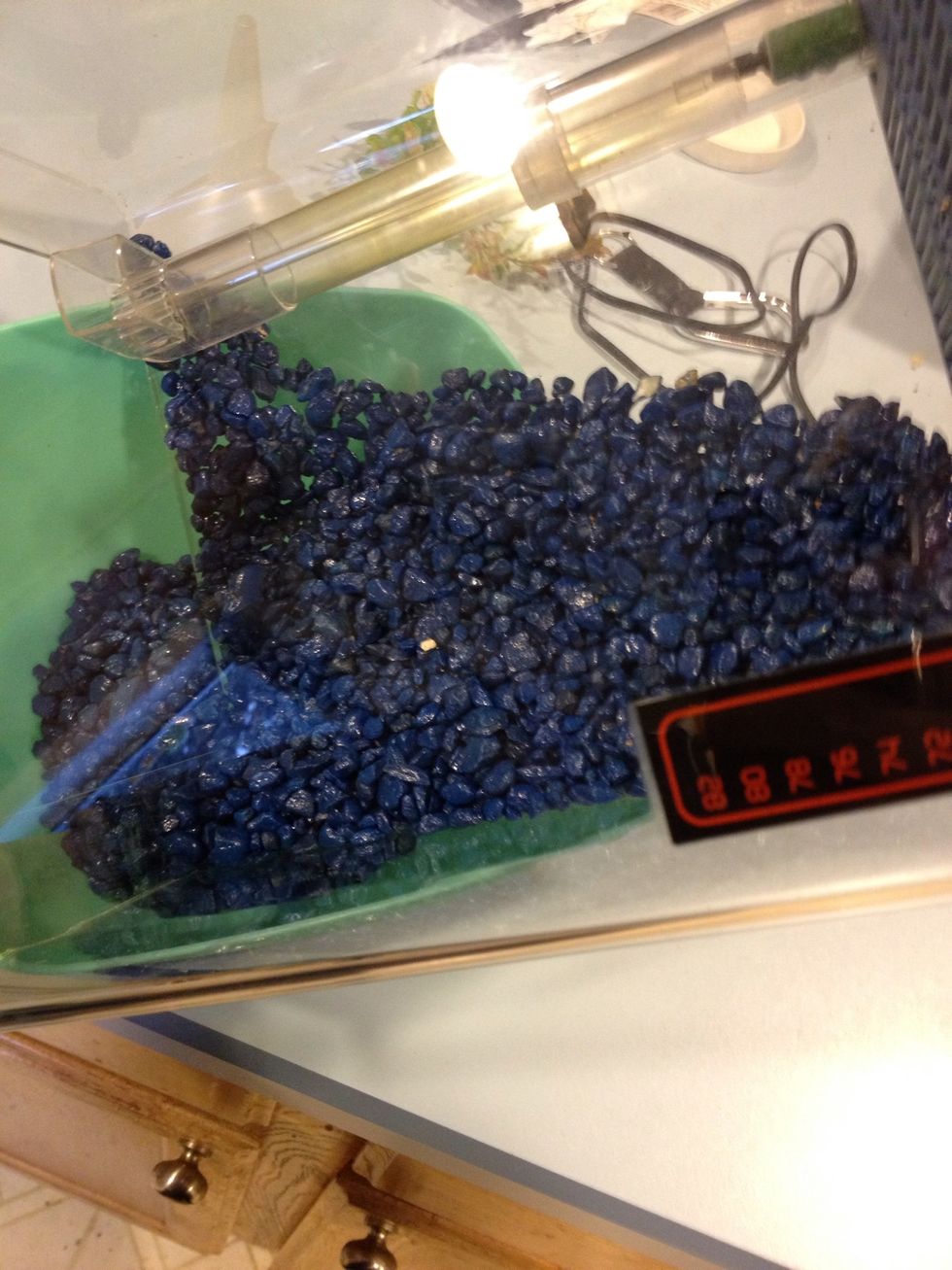 Let's remove this icky blue rock.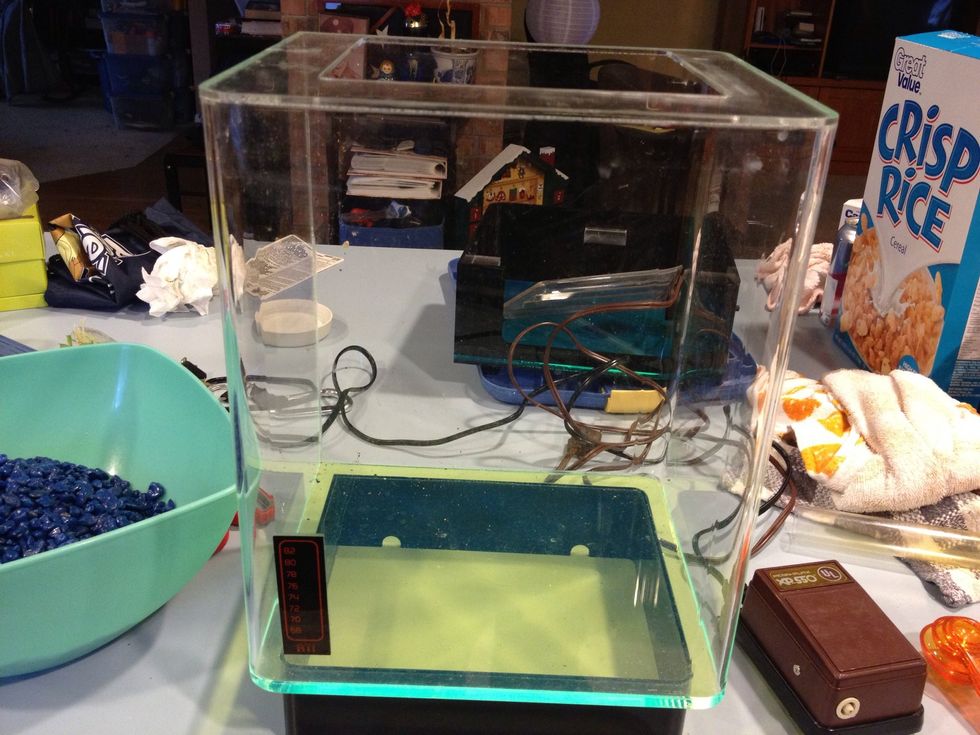 All empty.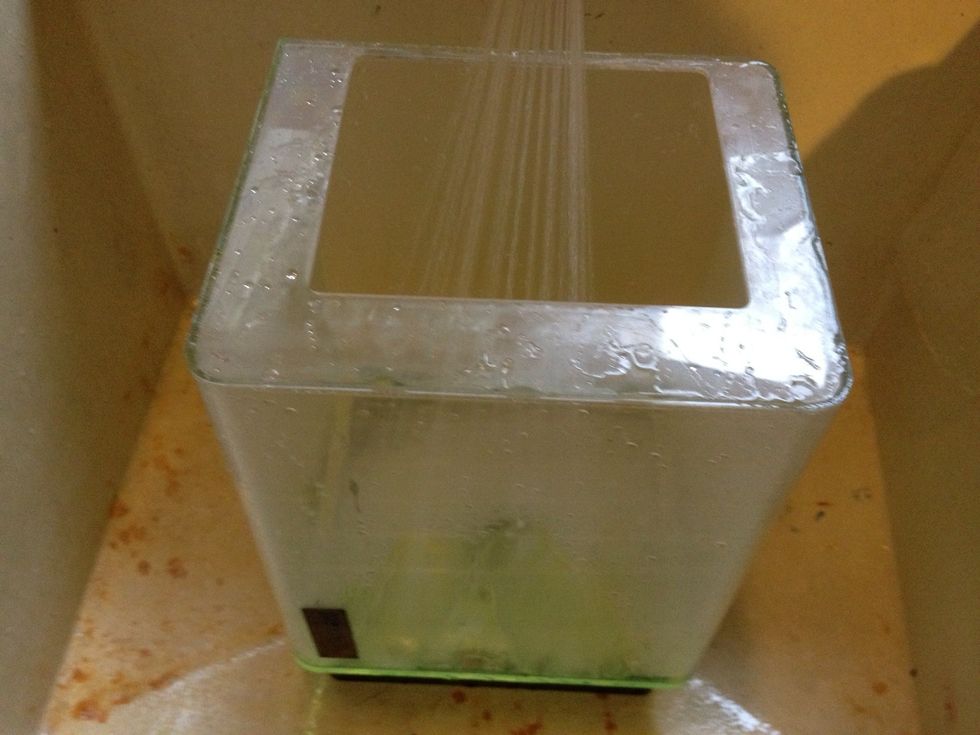 I'm rinsing this with hot water. Never use soap in an aquarium! It will kill your fish! Since this tank was clean when I got it, just a good rinse will do. Ask your fish shop about disinfecting.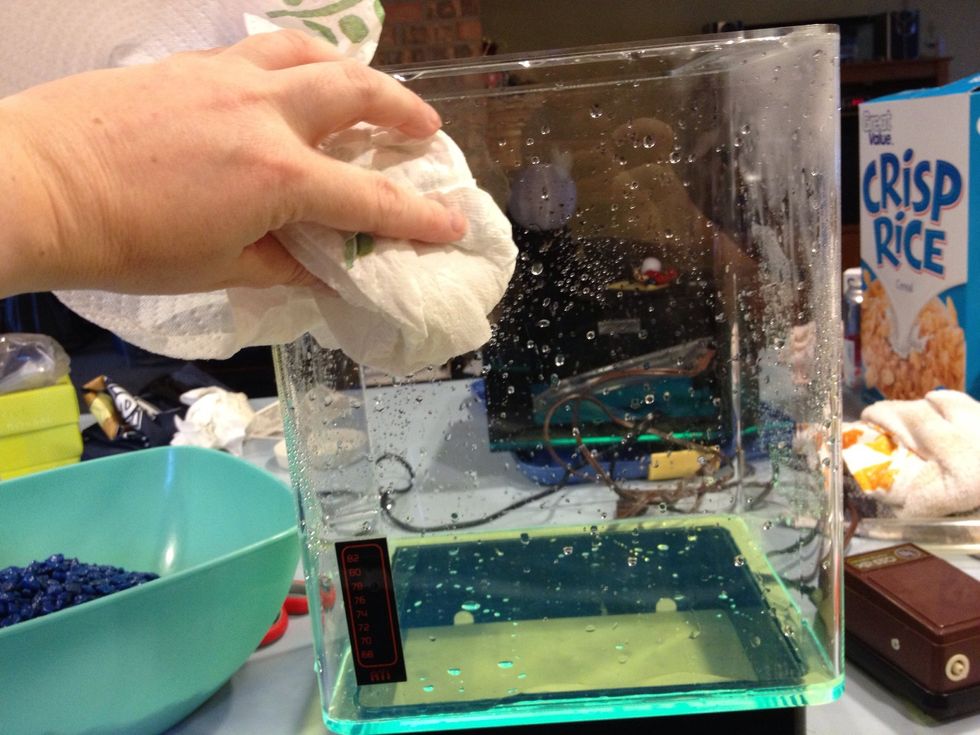 Dry that bad boy off.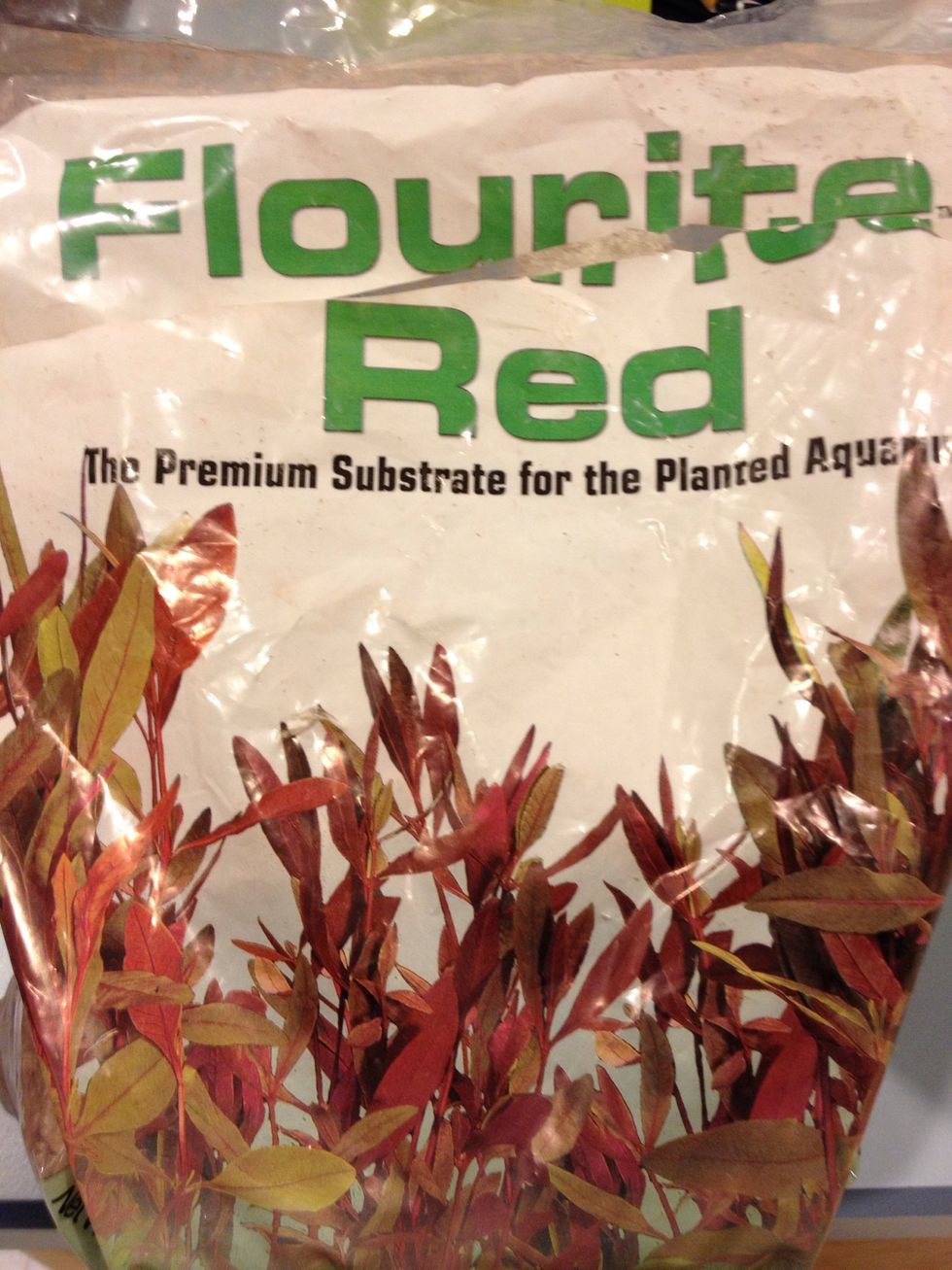 I am going to be planting in this tank eventually, so some flourite will help plant growth. This comes in big bags, but you only need a little bit. Some fish shops sell this in bulk.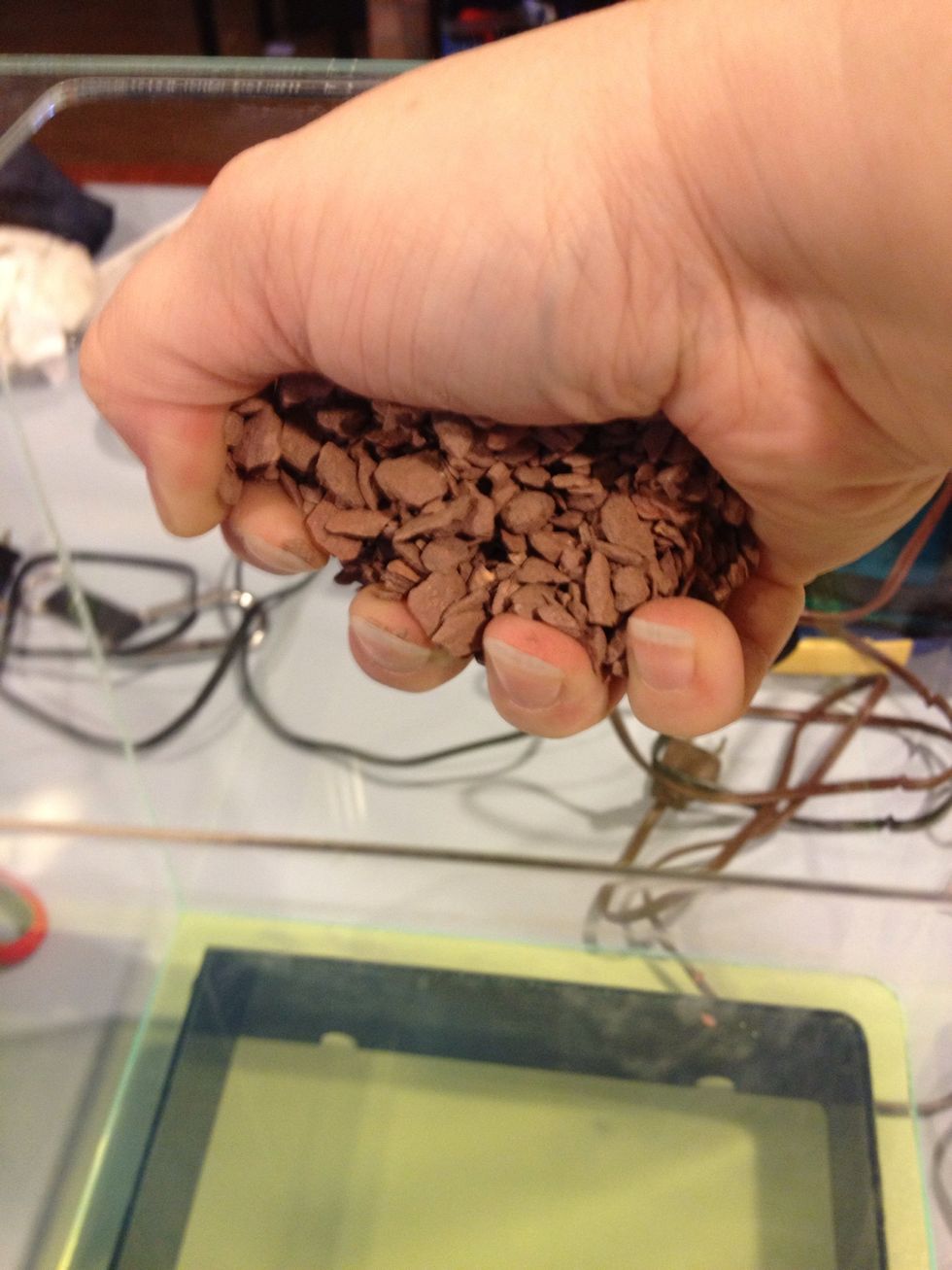 Just a handful.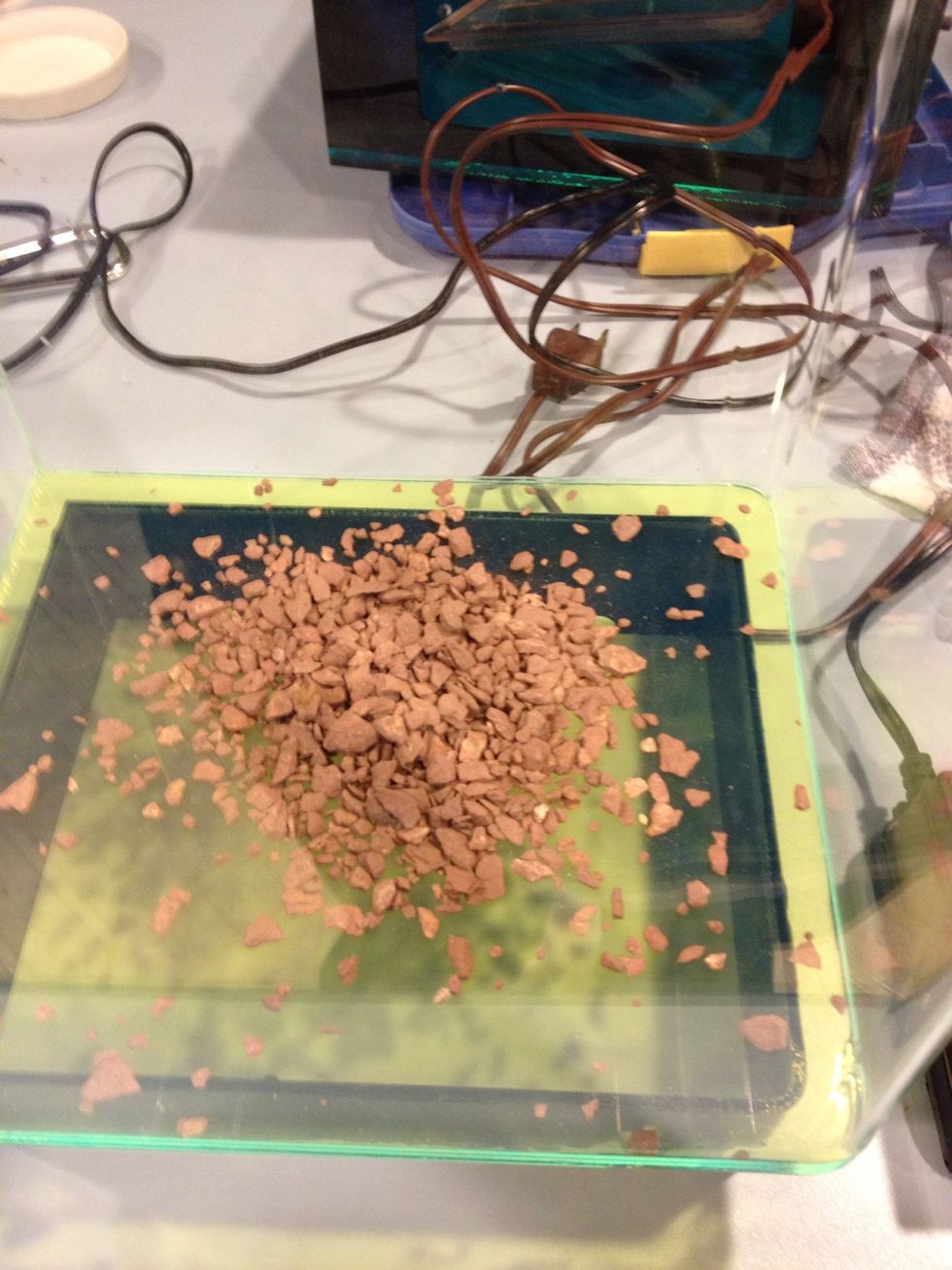 Drop it in.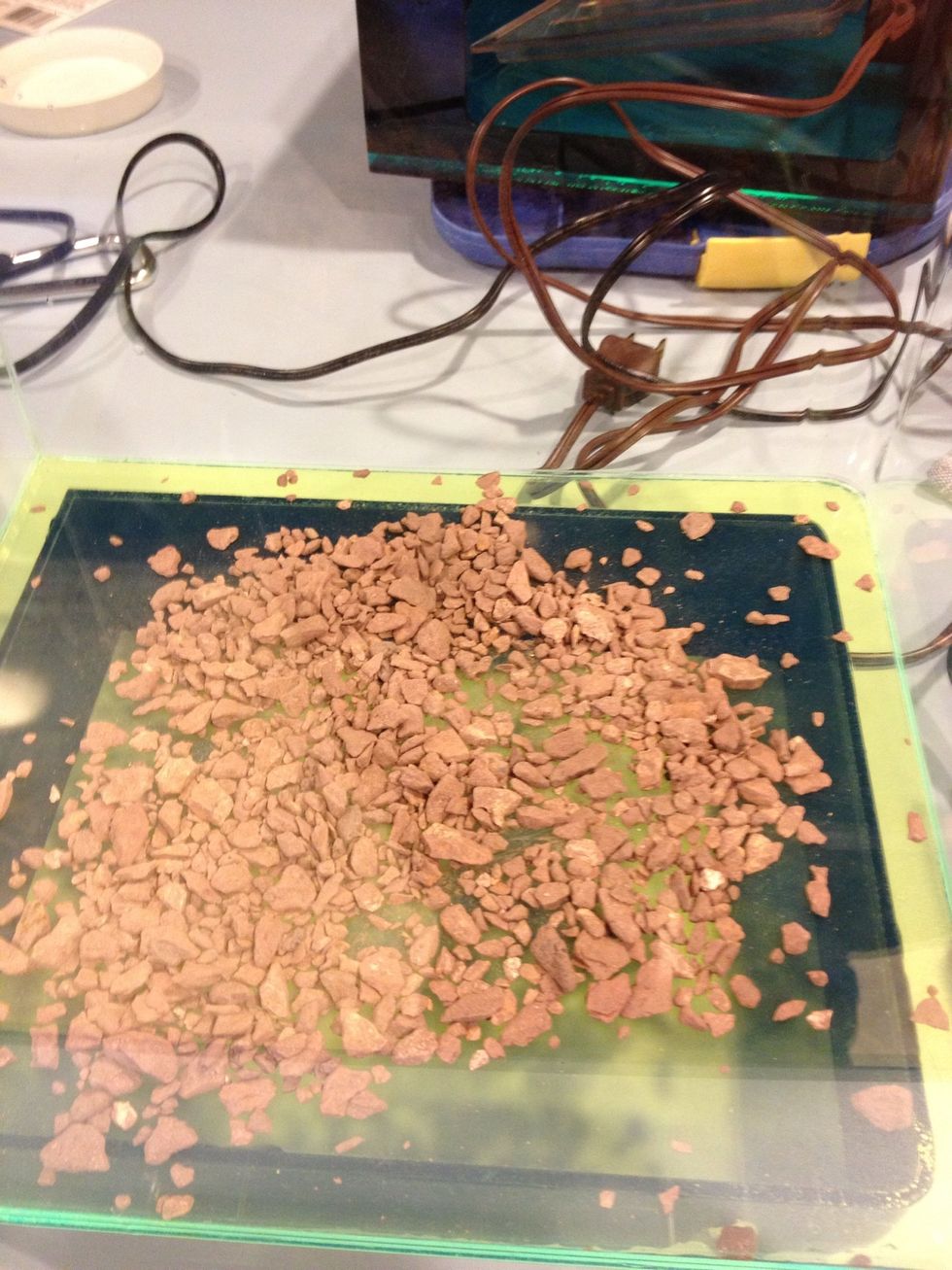 Spread it around.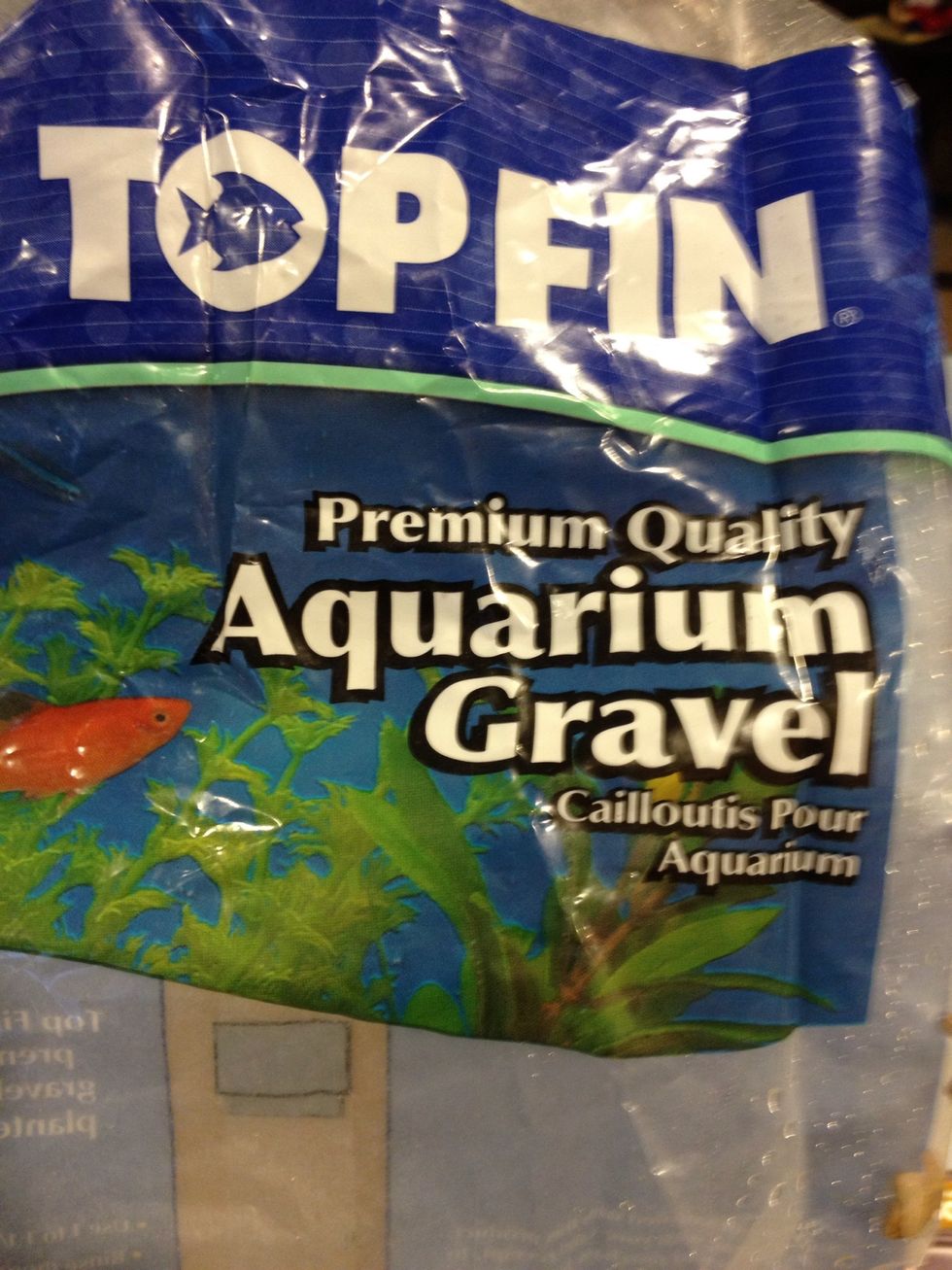 Now I'm going to add some small gravel.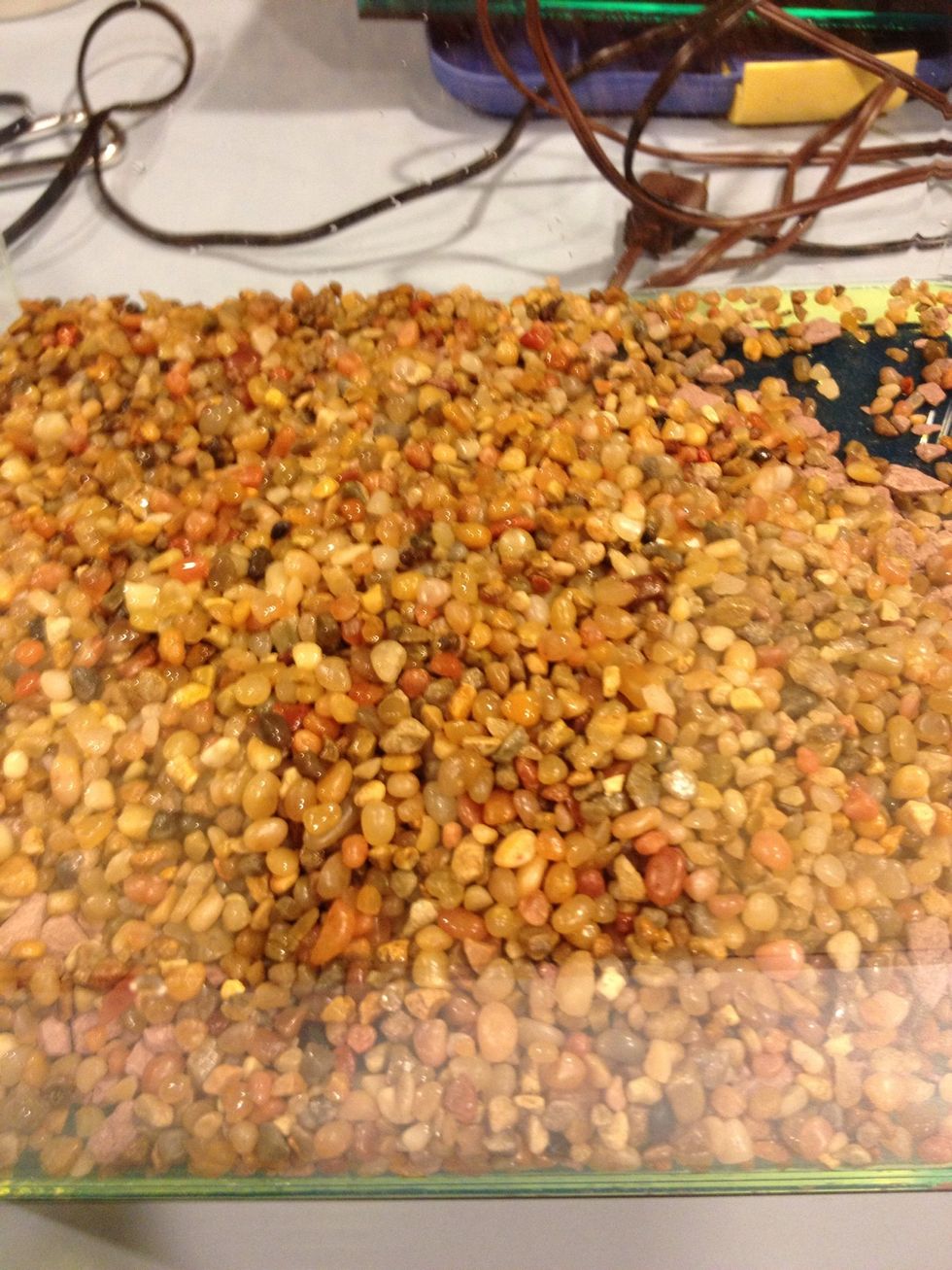 Put in as much as you think you need.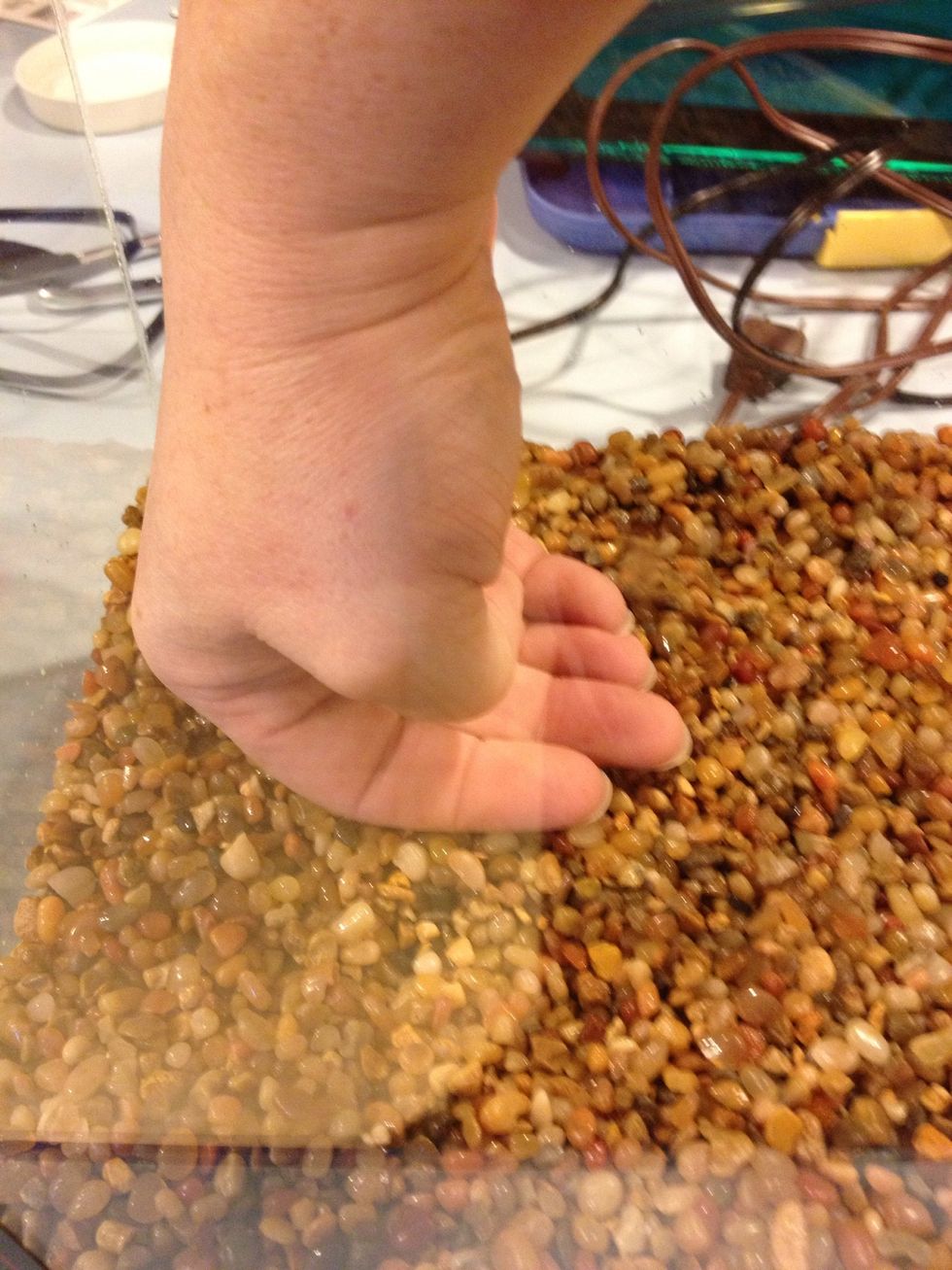 Spread it around.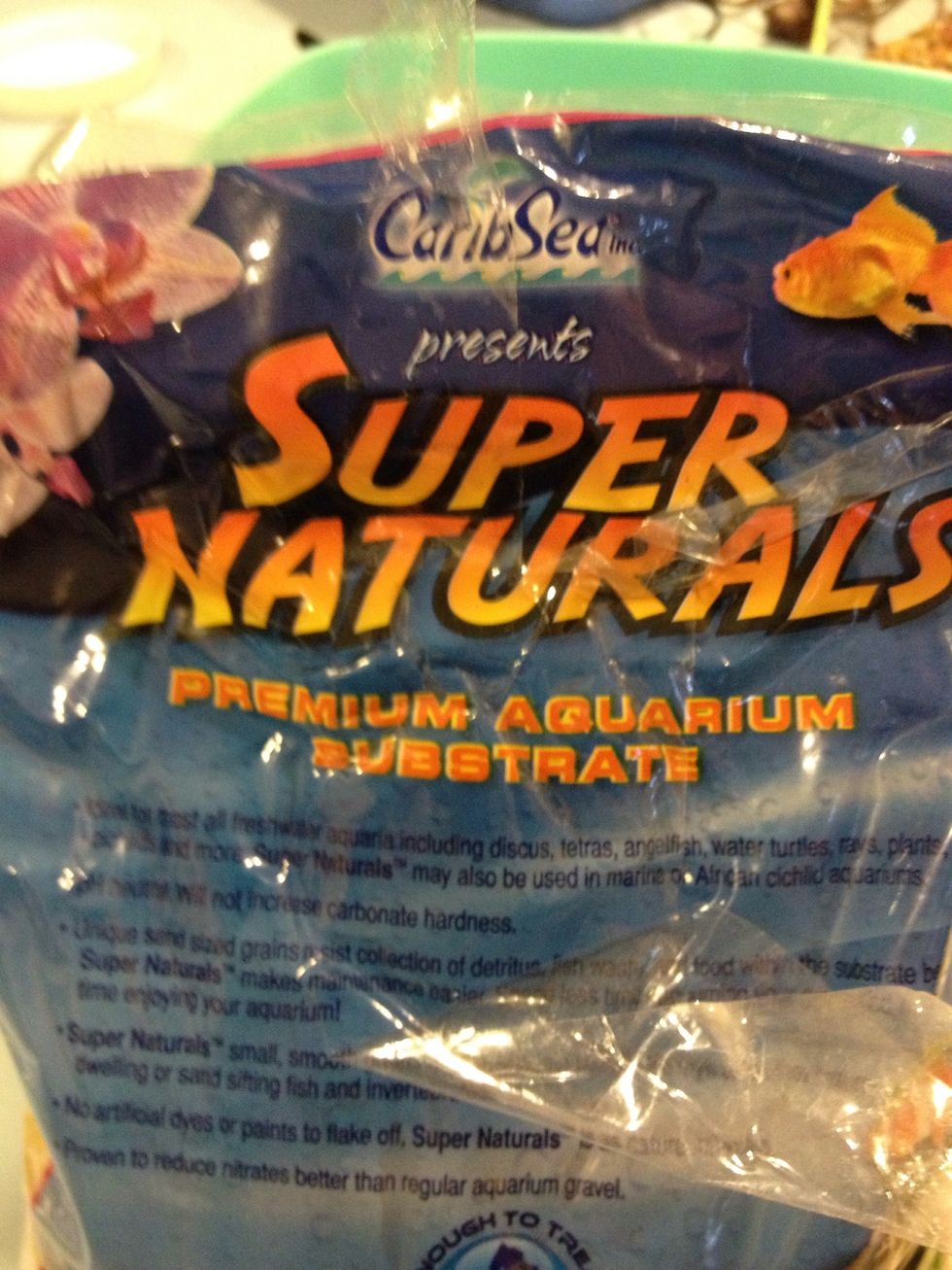 Sand! I'm choosing a sandy bottom for this tank because I may get some Mystery Snails, which prefer sand over gravel. They will actually die if you just have gravel.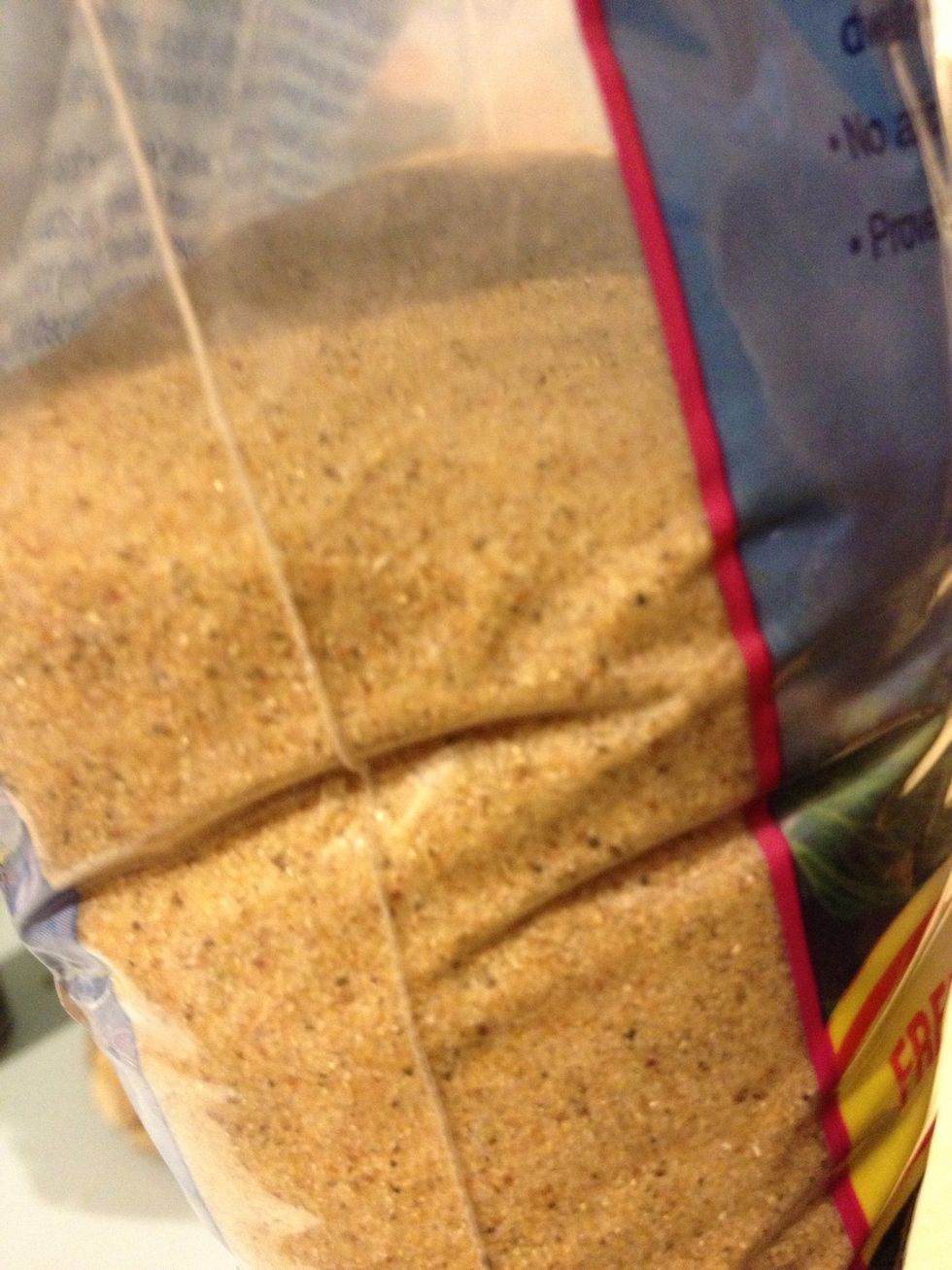 Sandy sand sand. A finer grit is what I'm using.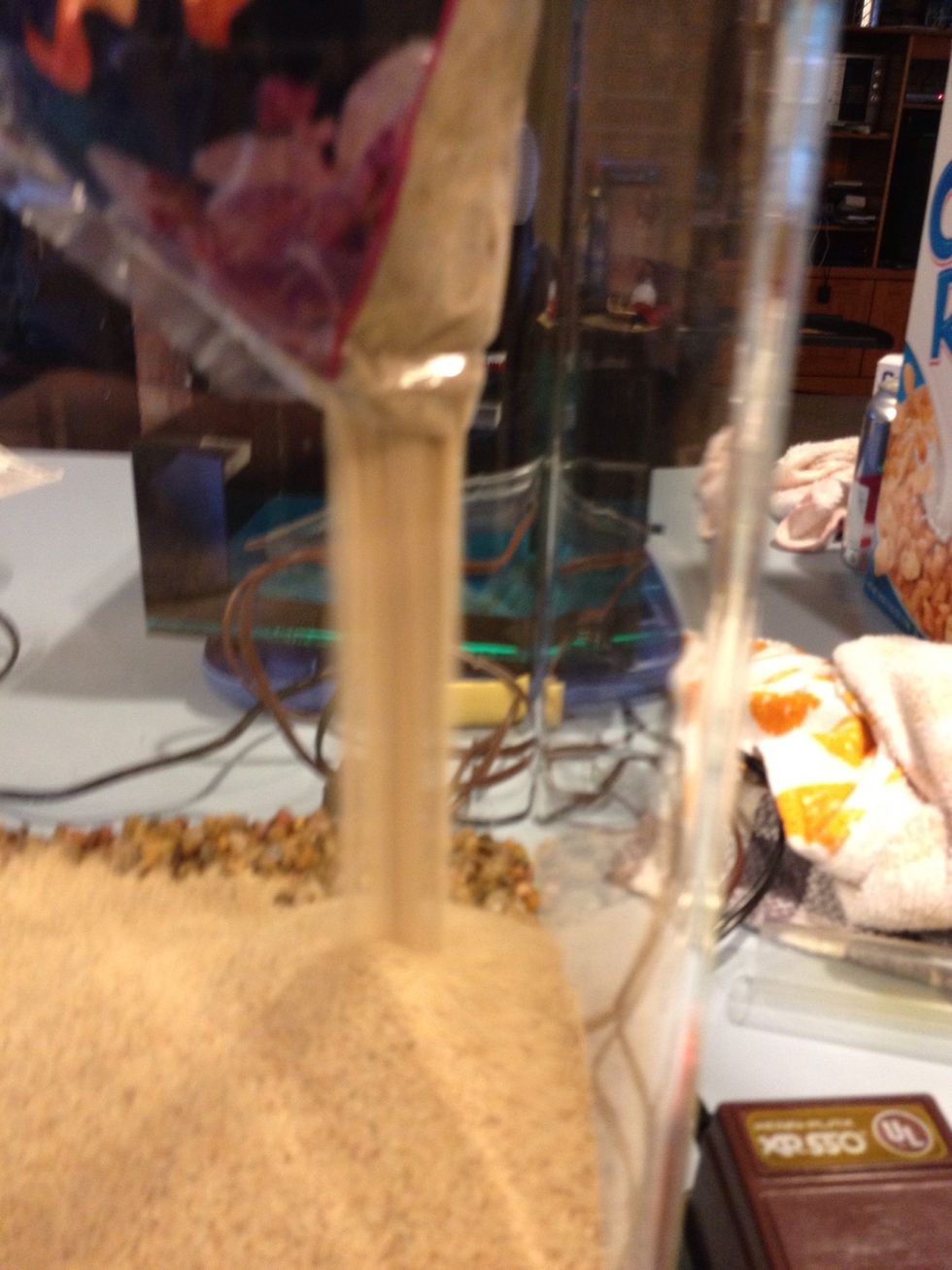 Pour it in!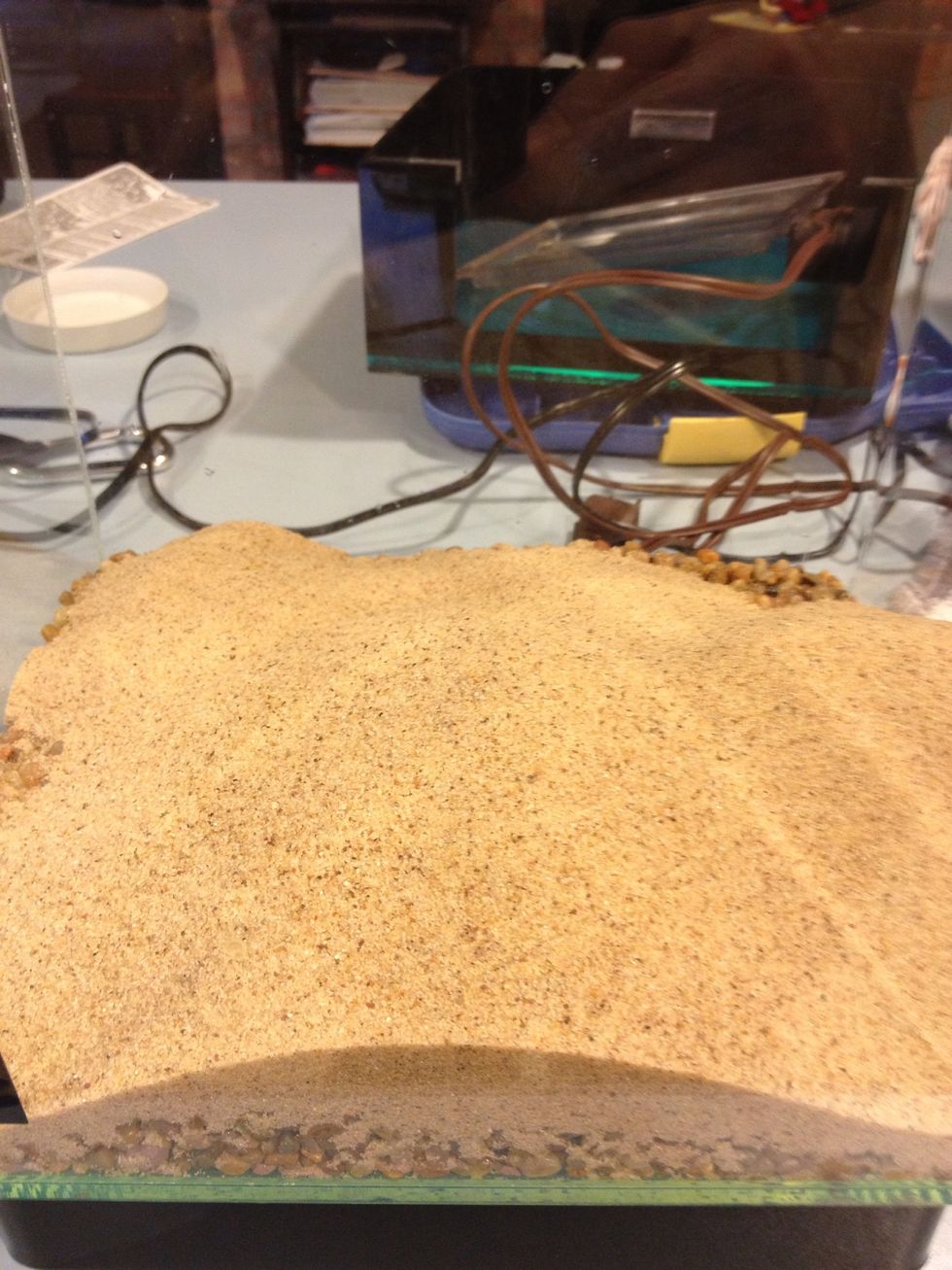 Look at that! It's ok to use a lot of sand.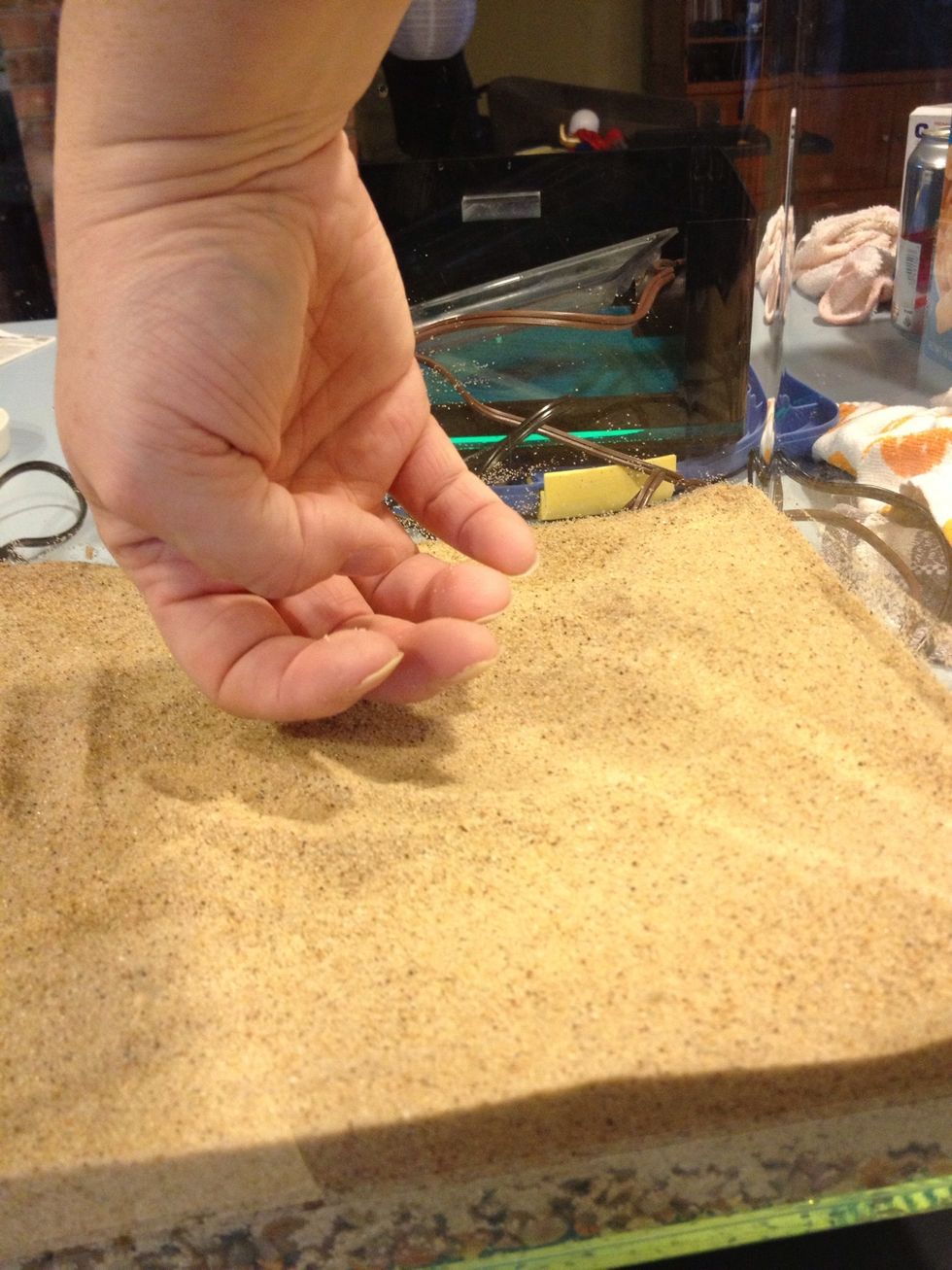 Spread it around.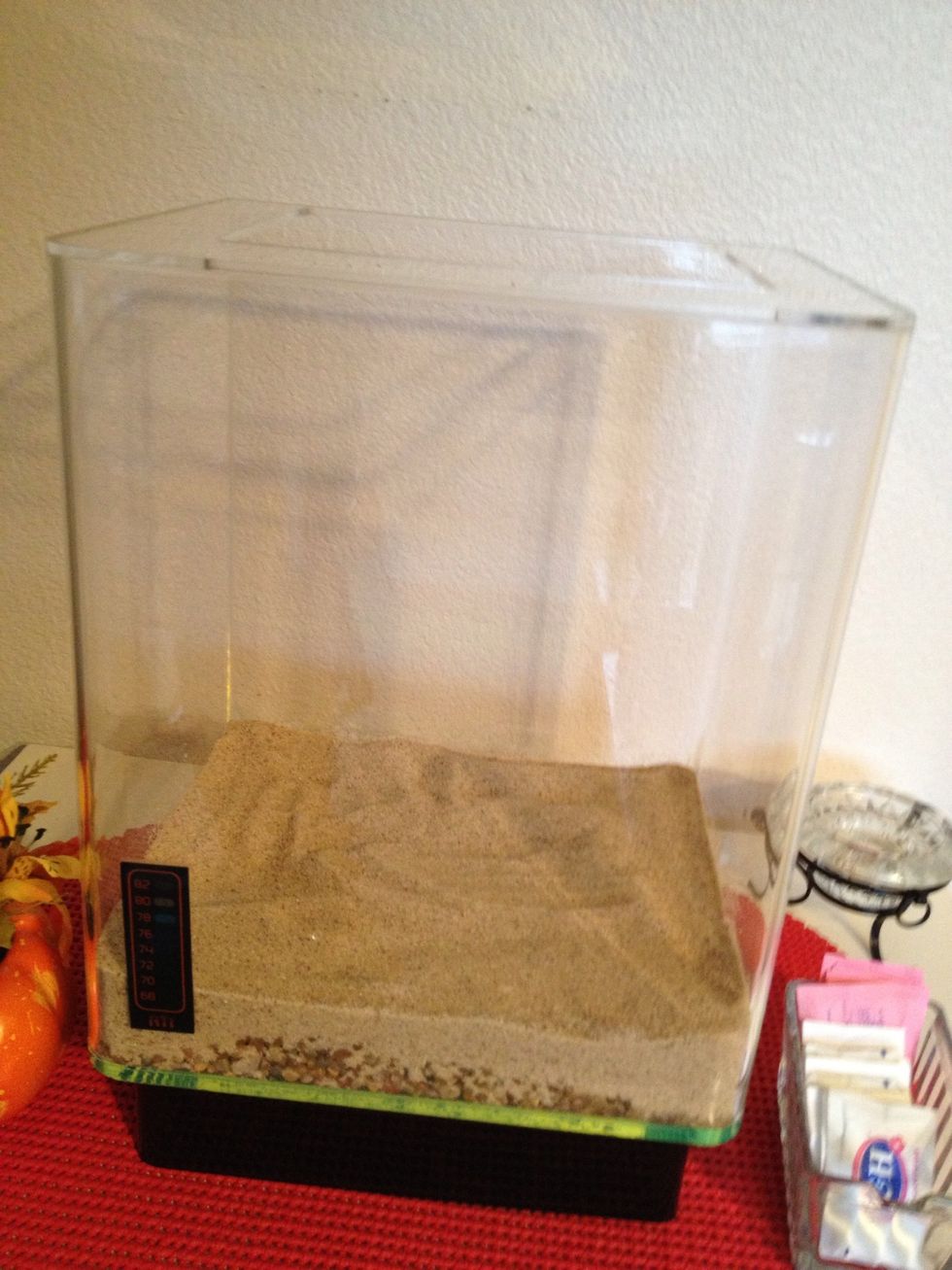 Put your tank in its new home.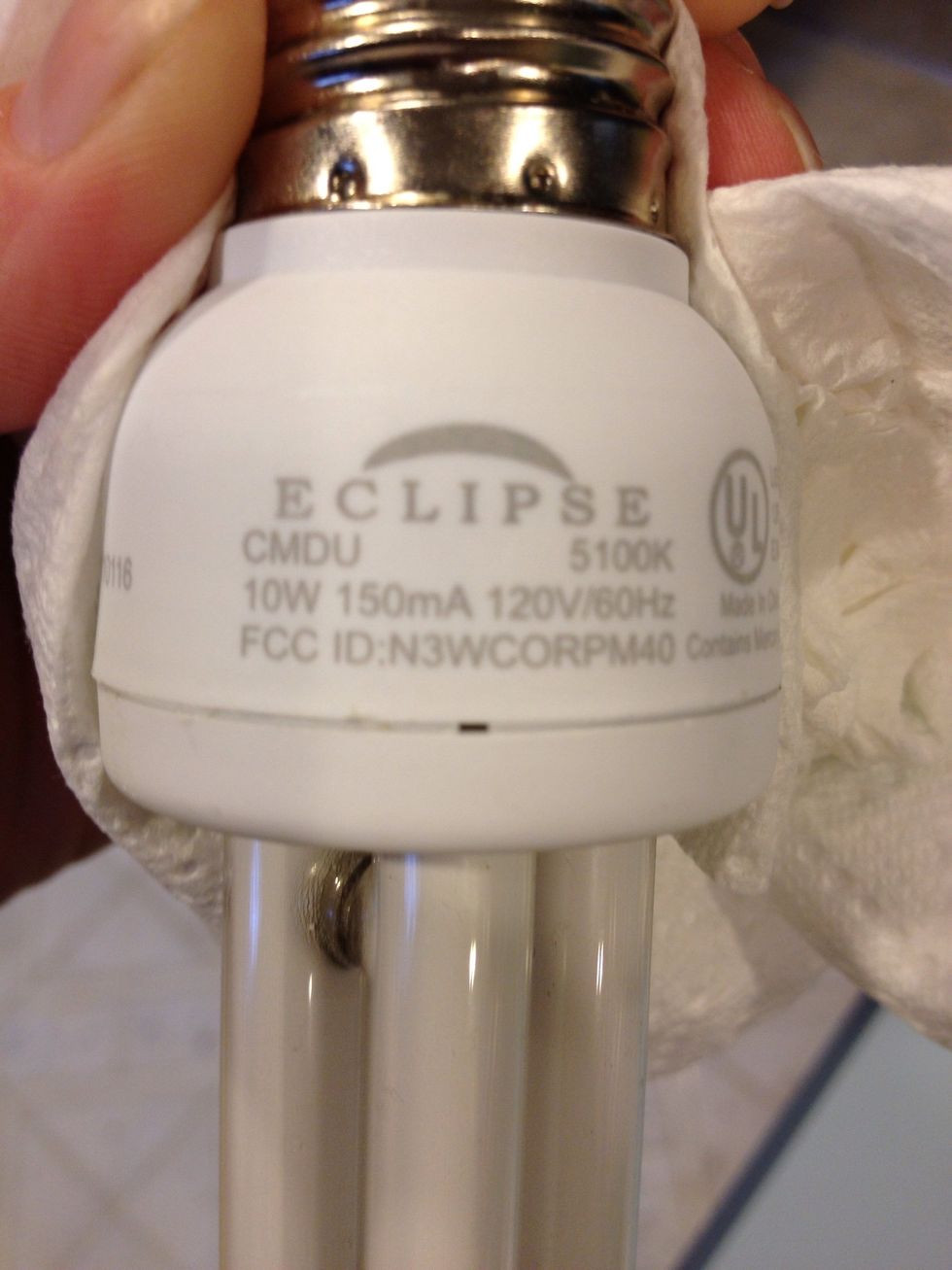 Let's talk lighting. Today I'm using a special fluorescent aquarium plant light.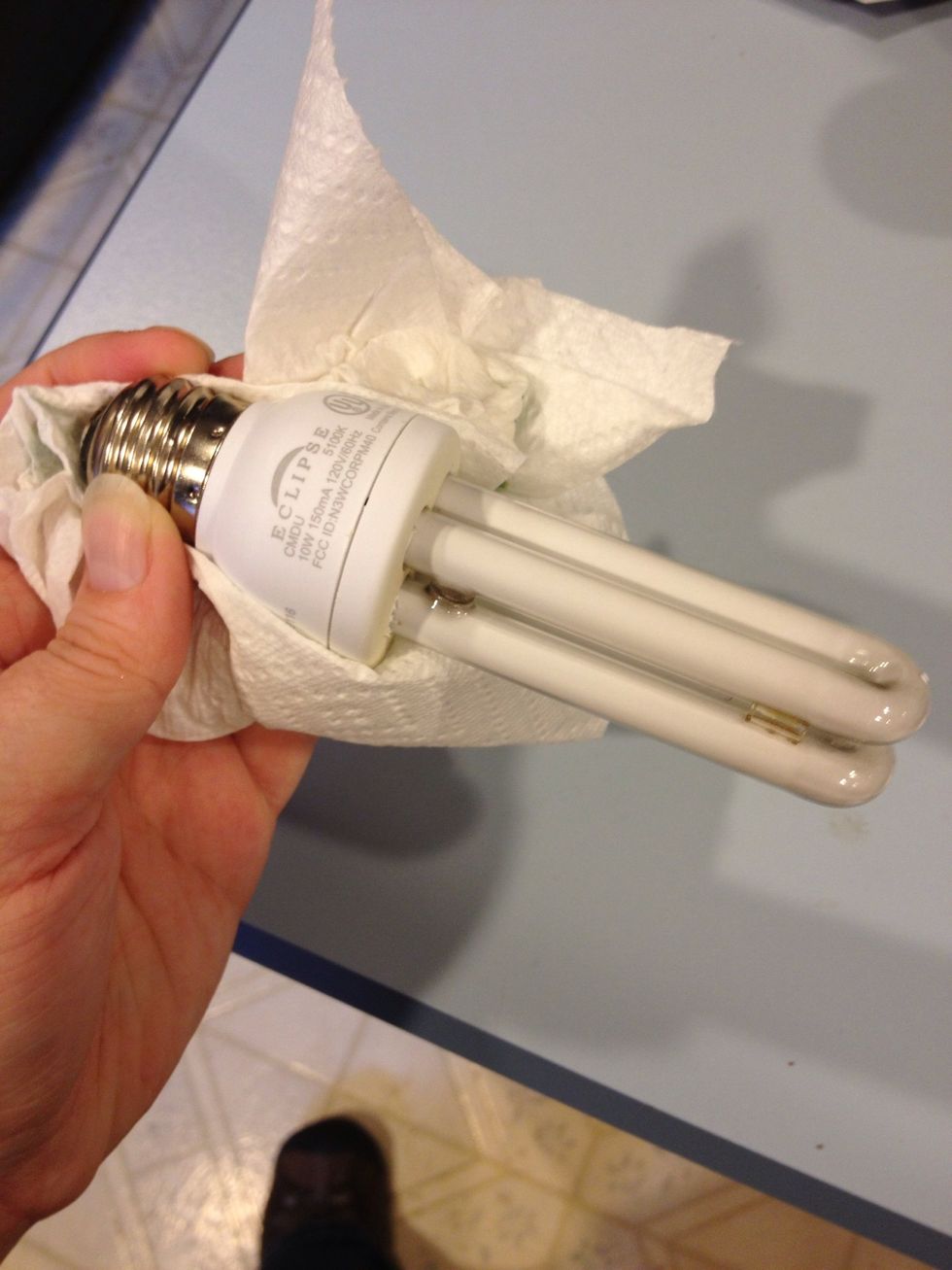 This is what it looks like.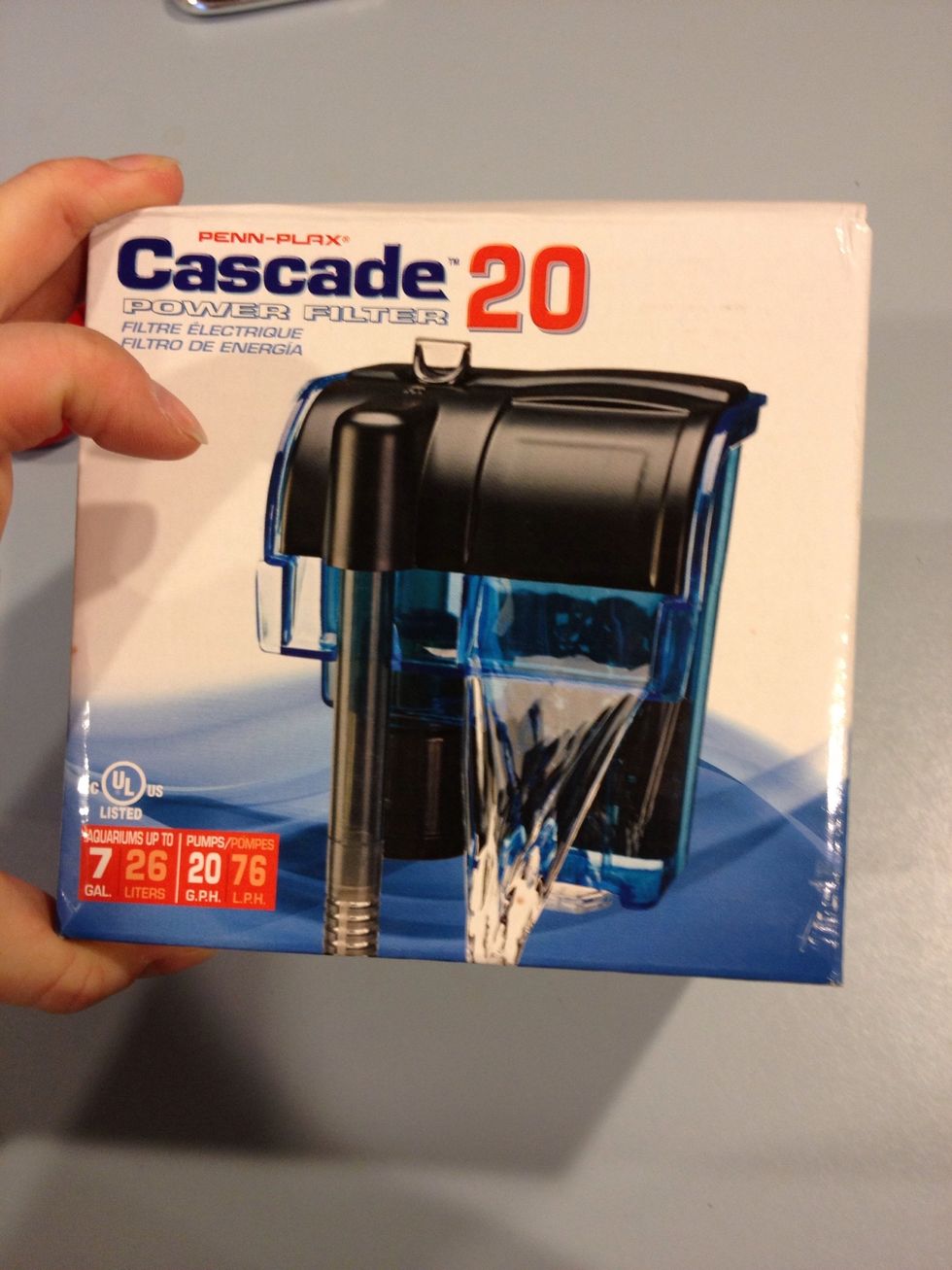 Let's talk about filters. This tank is small, so I needed a small filter. I found this at my local fish shop. If you only have a pet store, a Whisper brand filter will be powerful, but it will work.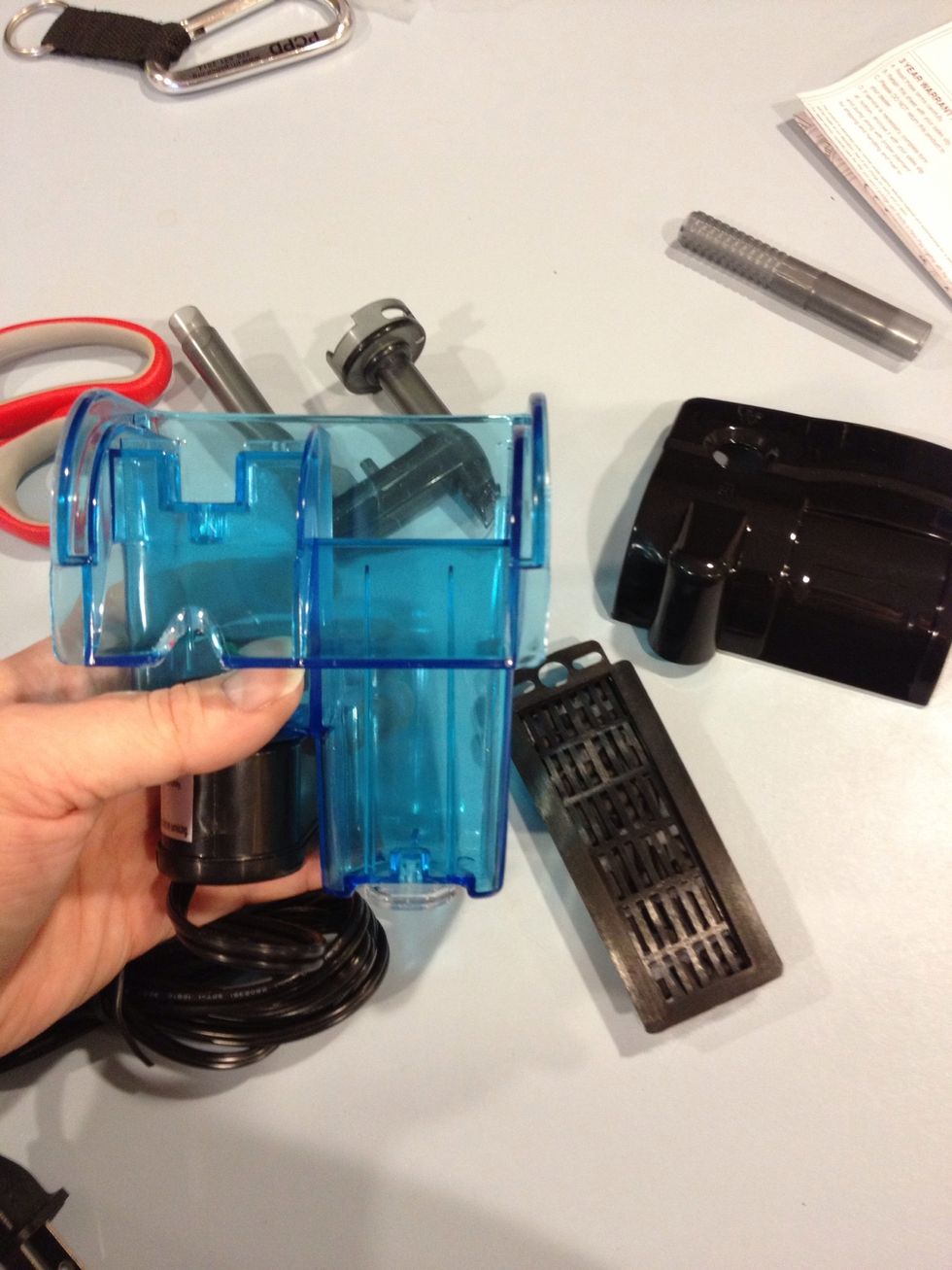 Ooooooo shiny new stuff.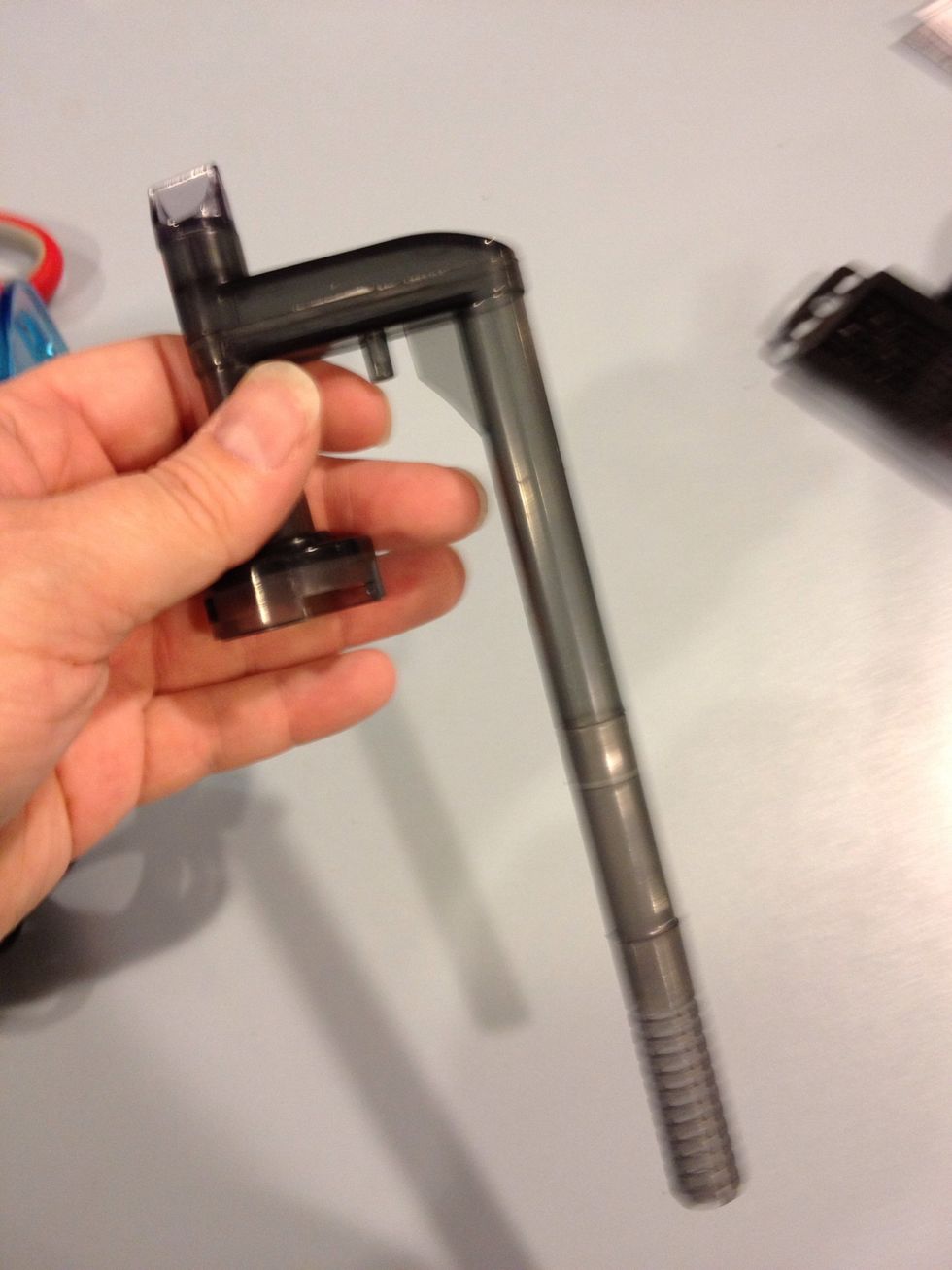 Attach the extension tube.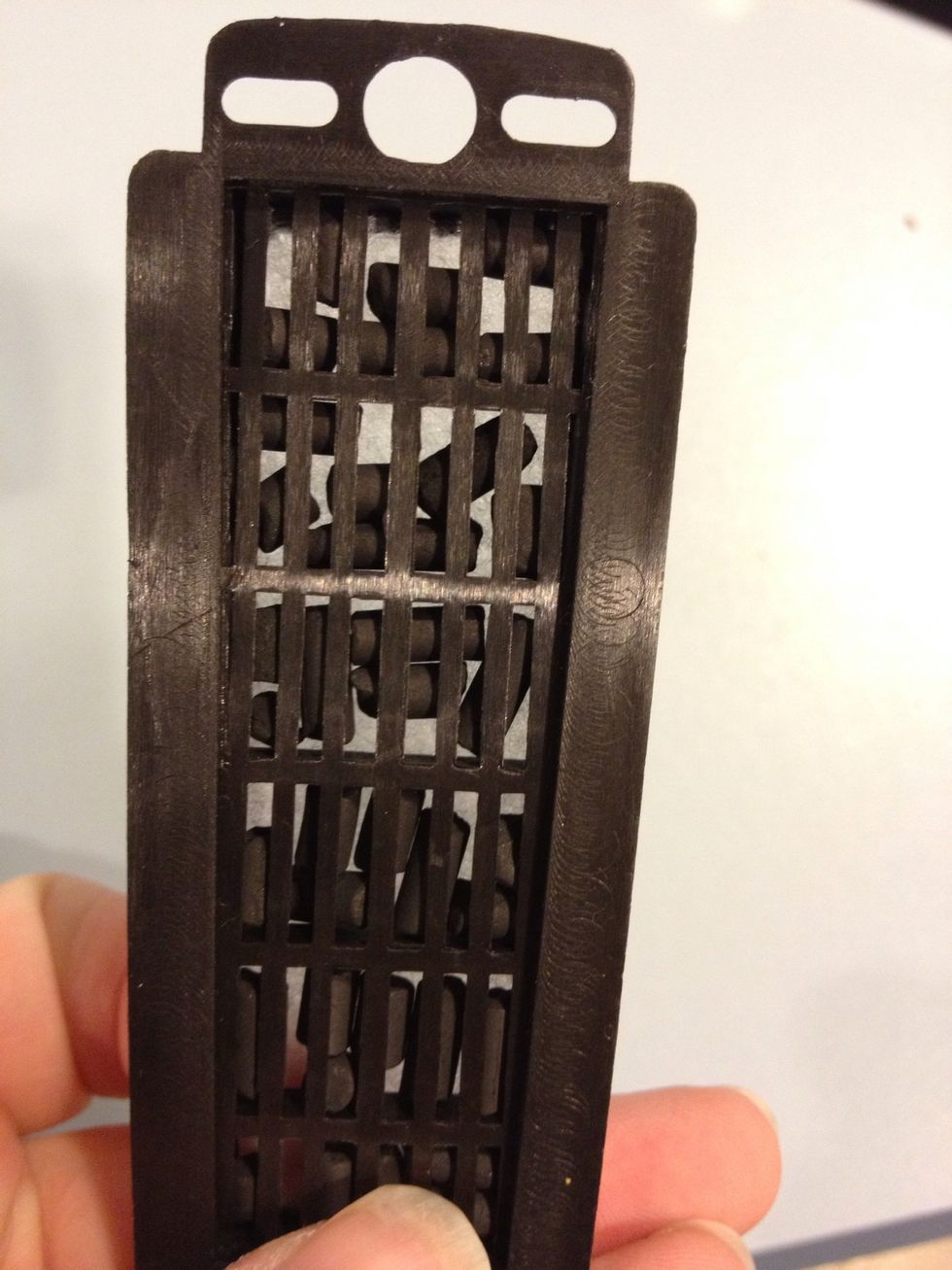 This is the actual filter. It has activated charcoal. You can rinse these out until they fall apart, despite what the mfg says. Replacing too often will get rid of your good bacteria.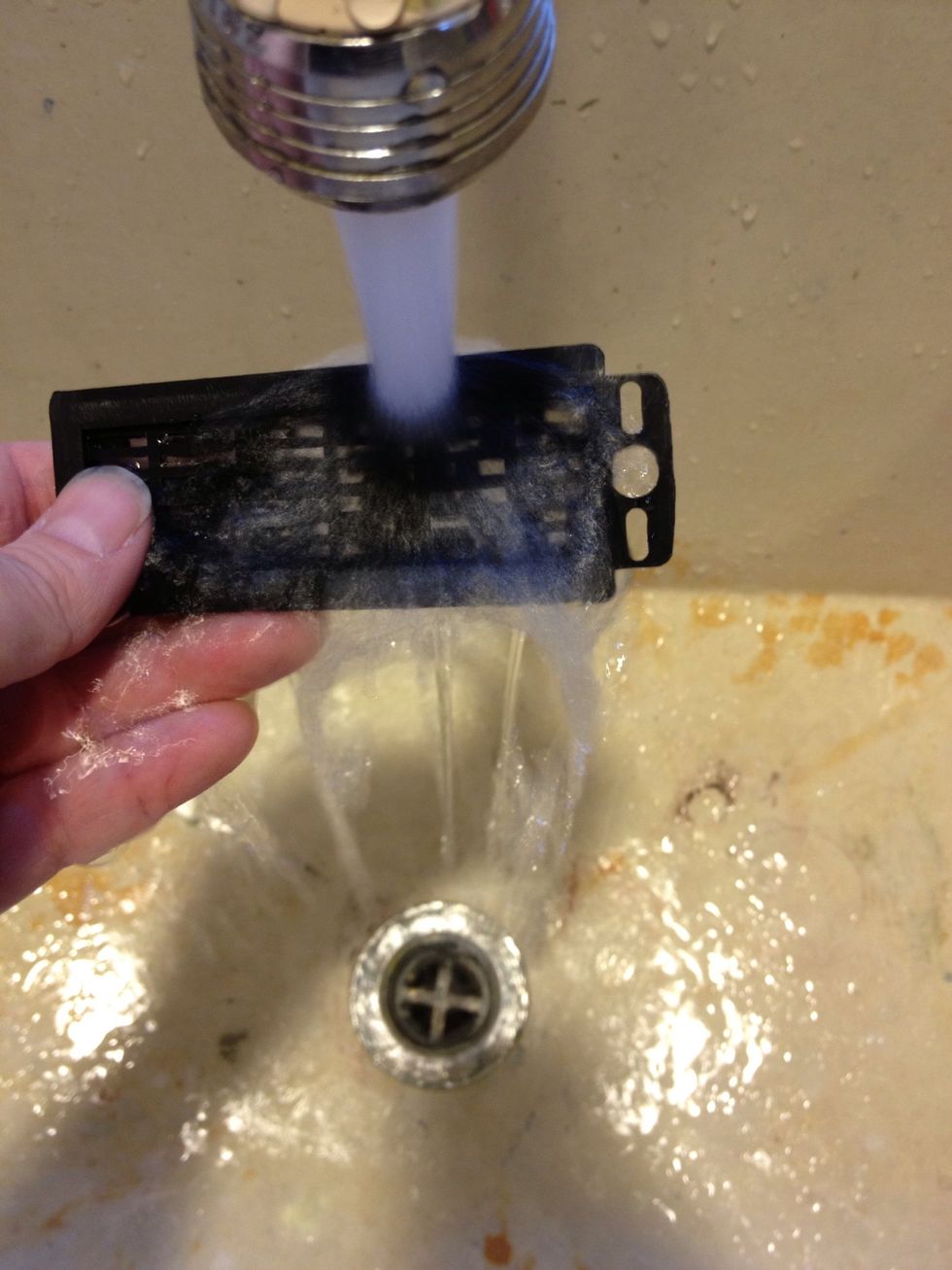 Rinse with only cold water.
Put the filter in.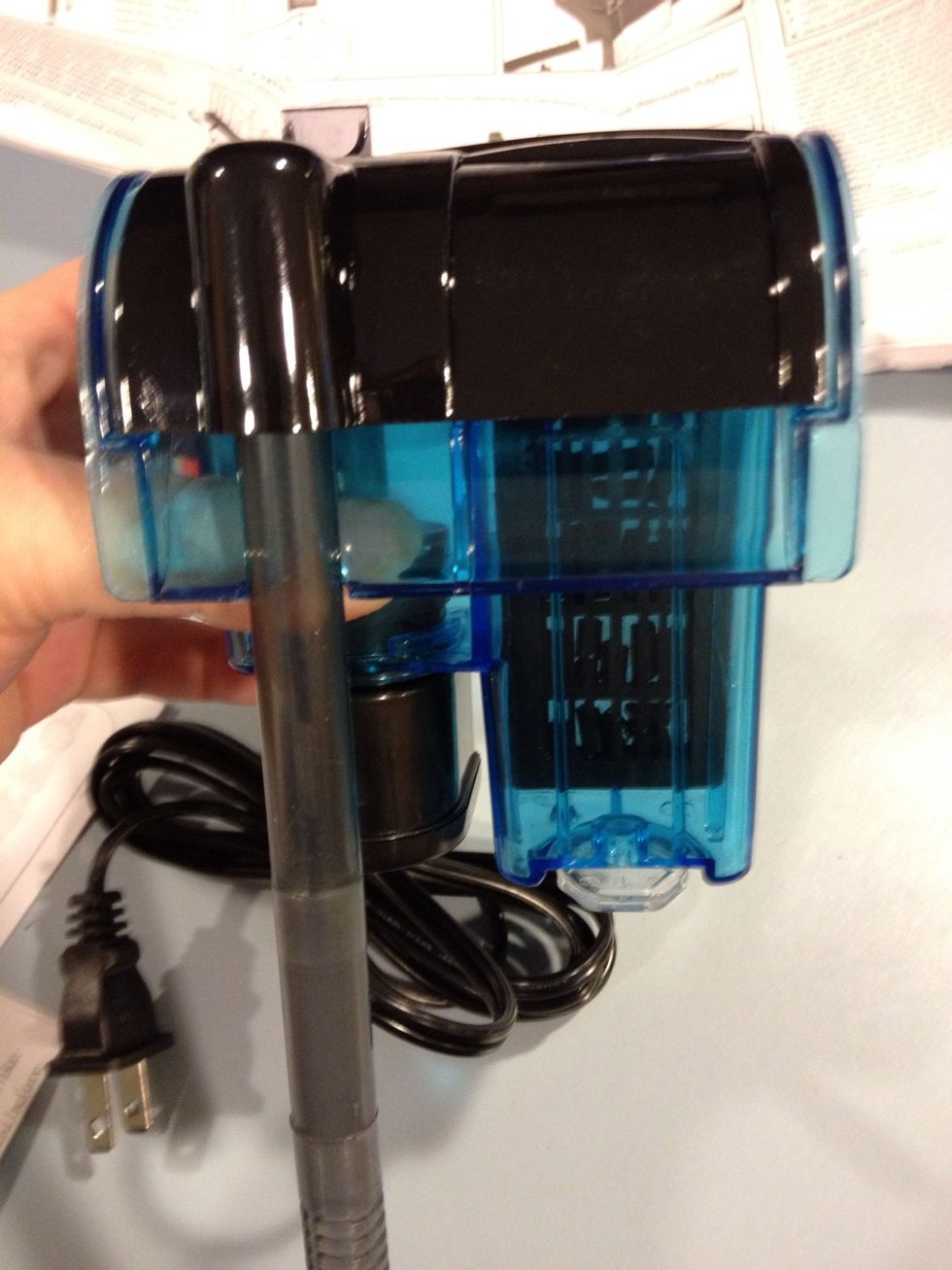 Put the lid on.
Water preparation is important, and not hard. Here I have Aquarisol, AquaSafe, and a 1 tsp measuring spoon just for this task.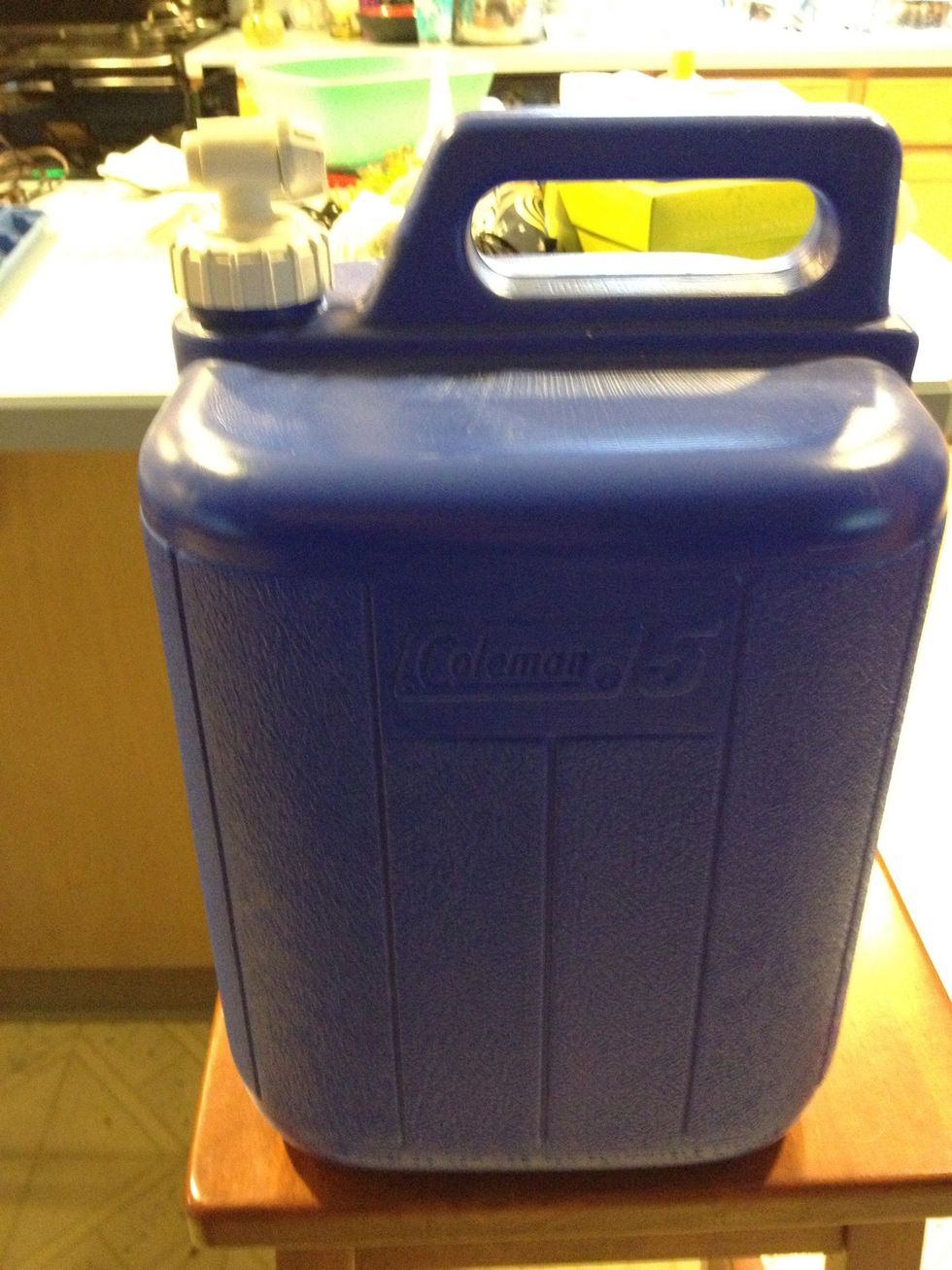 I keep a 5 gallon water tank for aquarium water. I got it in the camping section.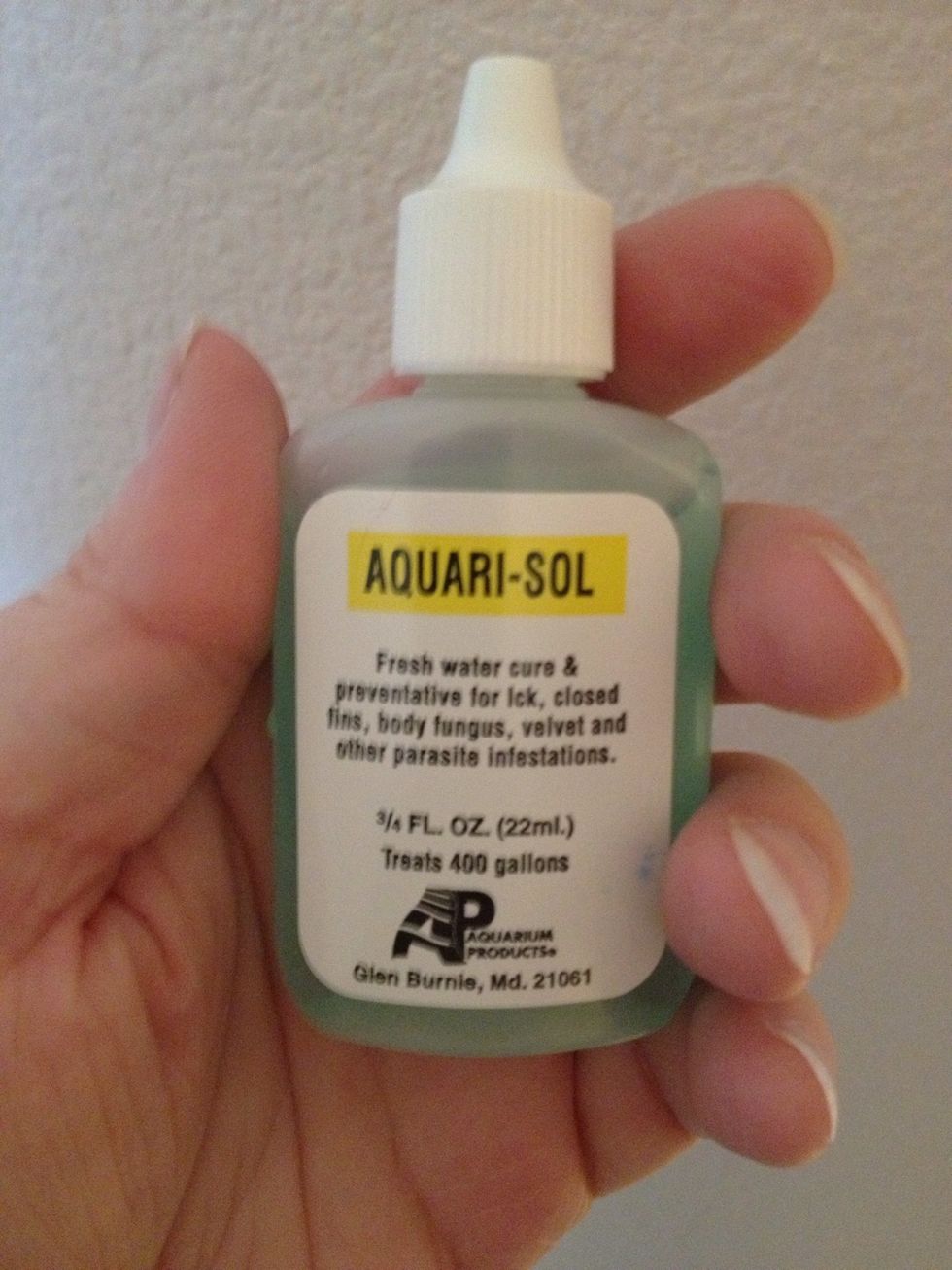 Aquarisol is a great preventative, but I'm not going to use it today. Why?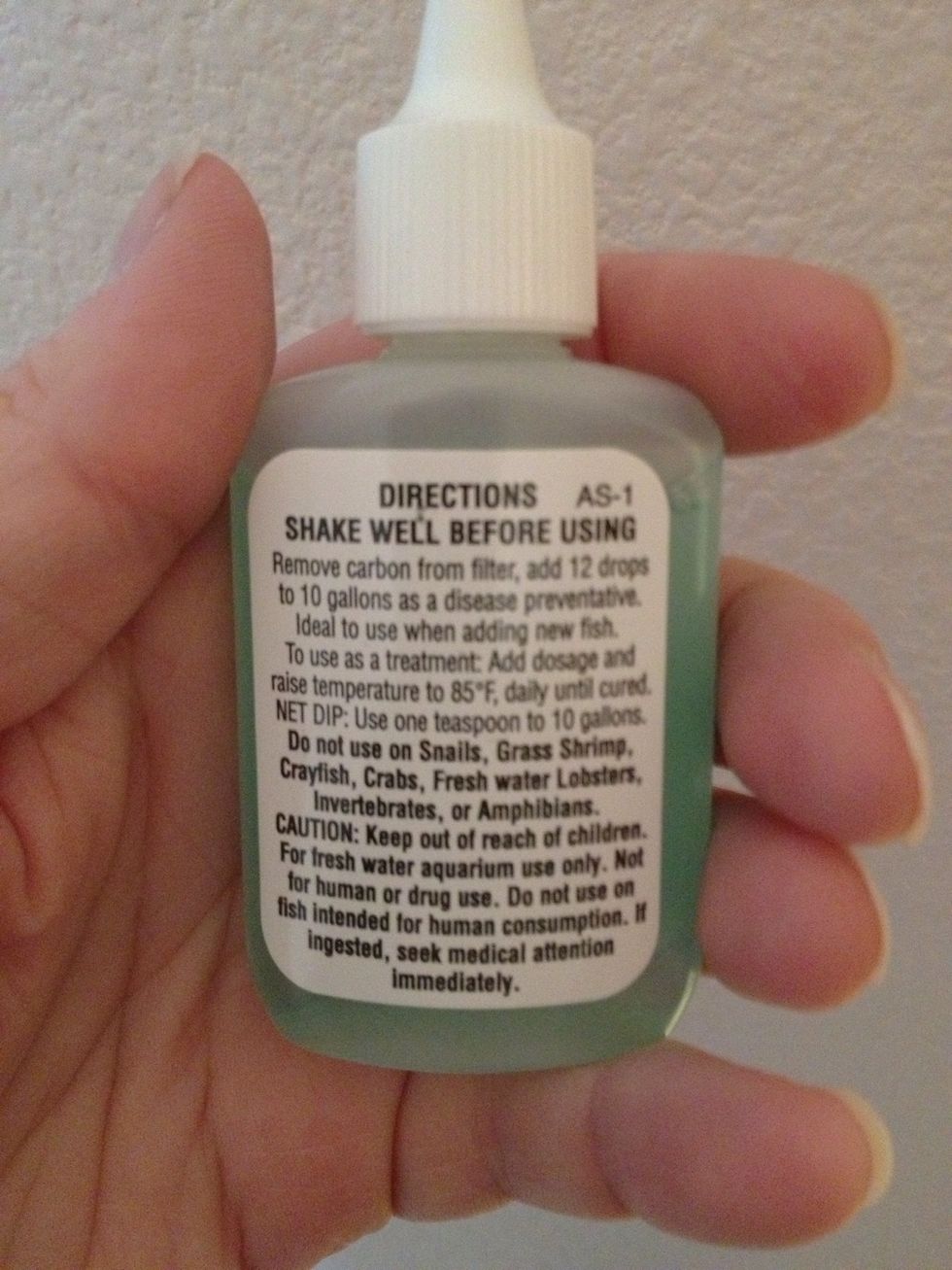 Because it's not safe for snails and shrimp, which will be the first inhabitants of my tank. If you're not going to have anything listed, use it!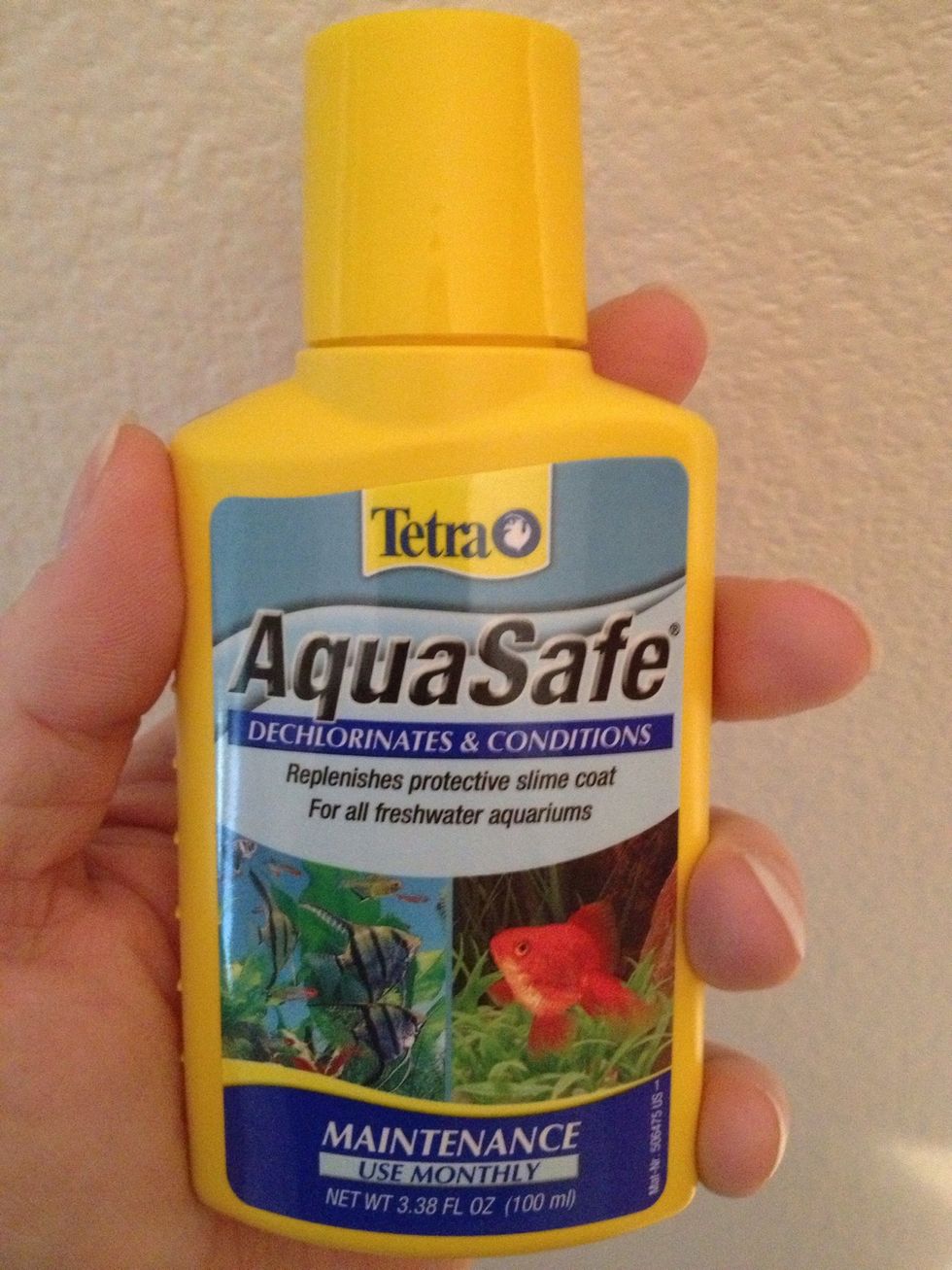 AquaSafe dechlorinates and gets rid of ammonia in the water. If your water doesn't come from a treatment plant though, you may not need this, but you will have other things to contend with.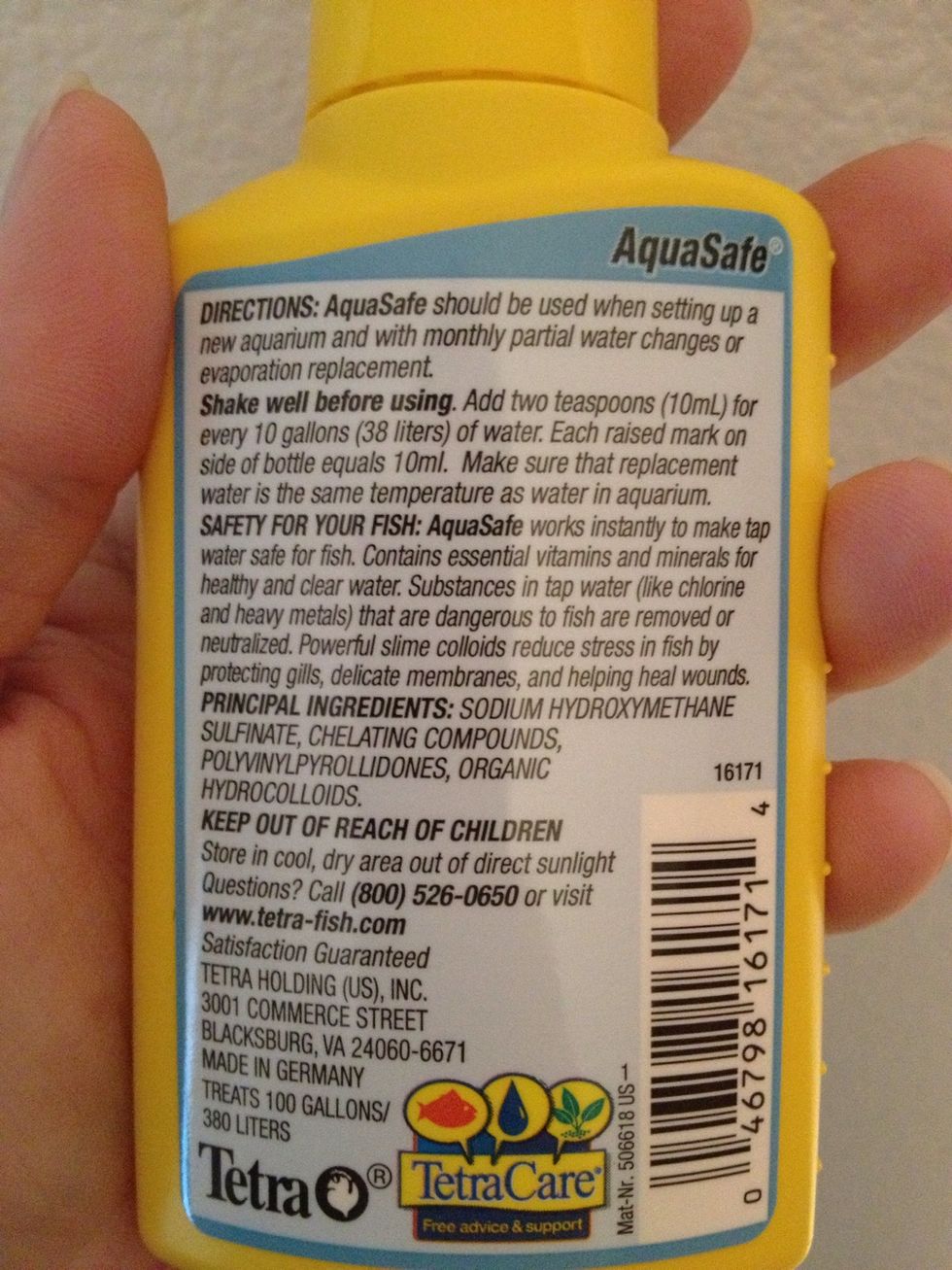 Makes water instantly safe. Always read the precautions!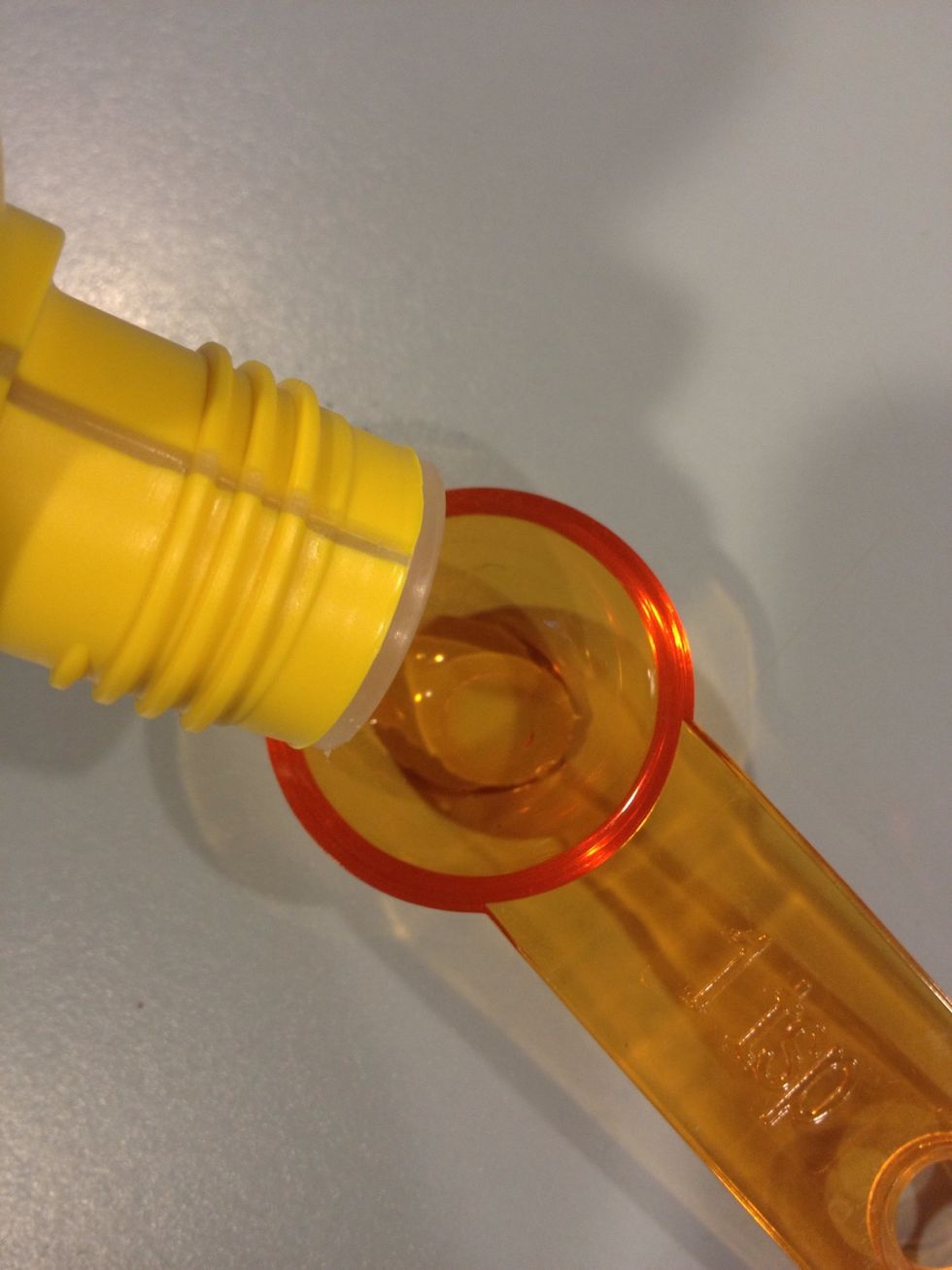 Since I'm only using a 5 gallon container, I only need a teaspoon.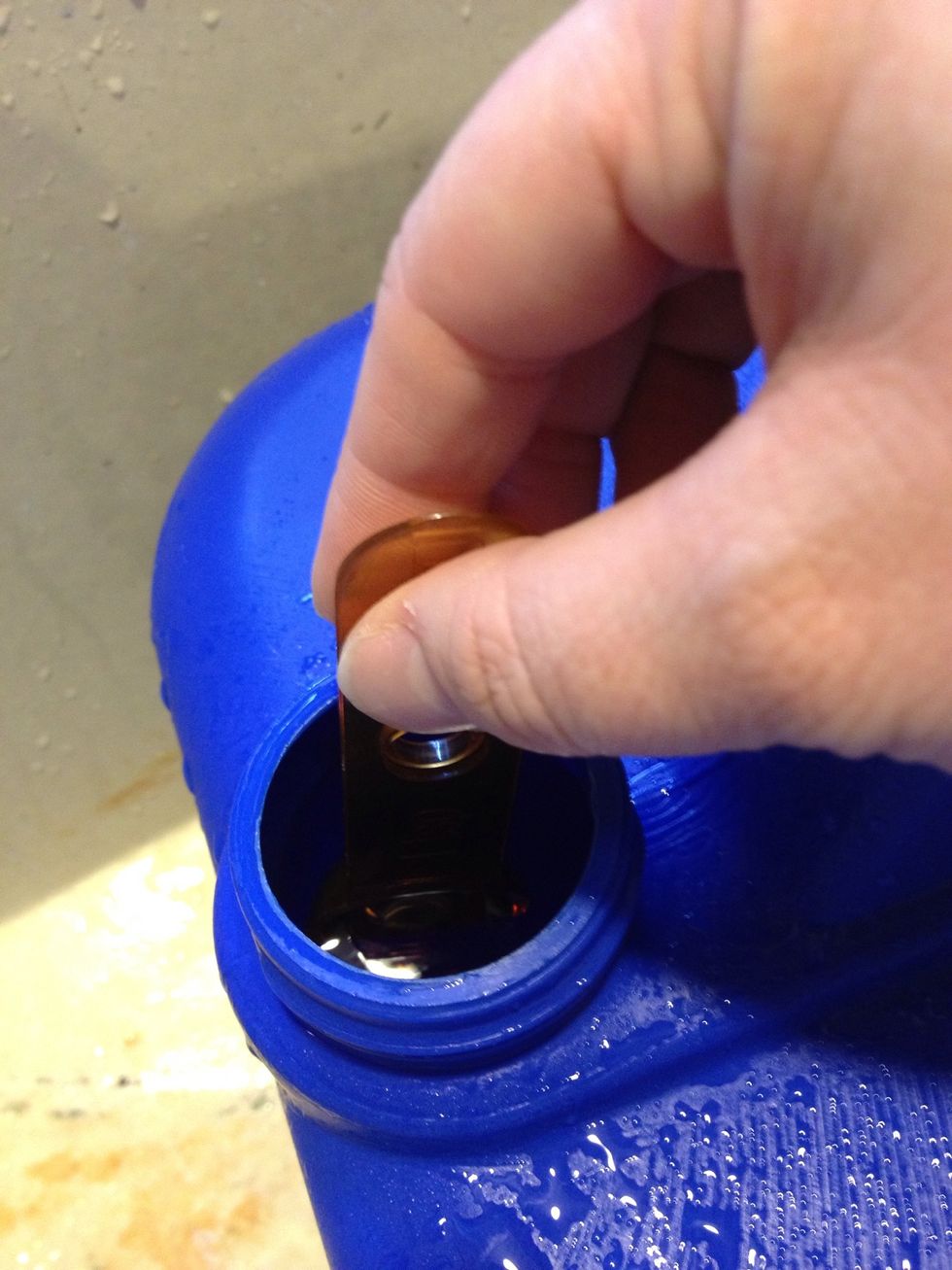 Mix it in.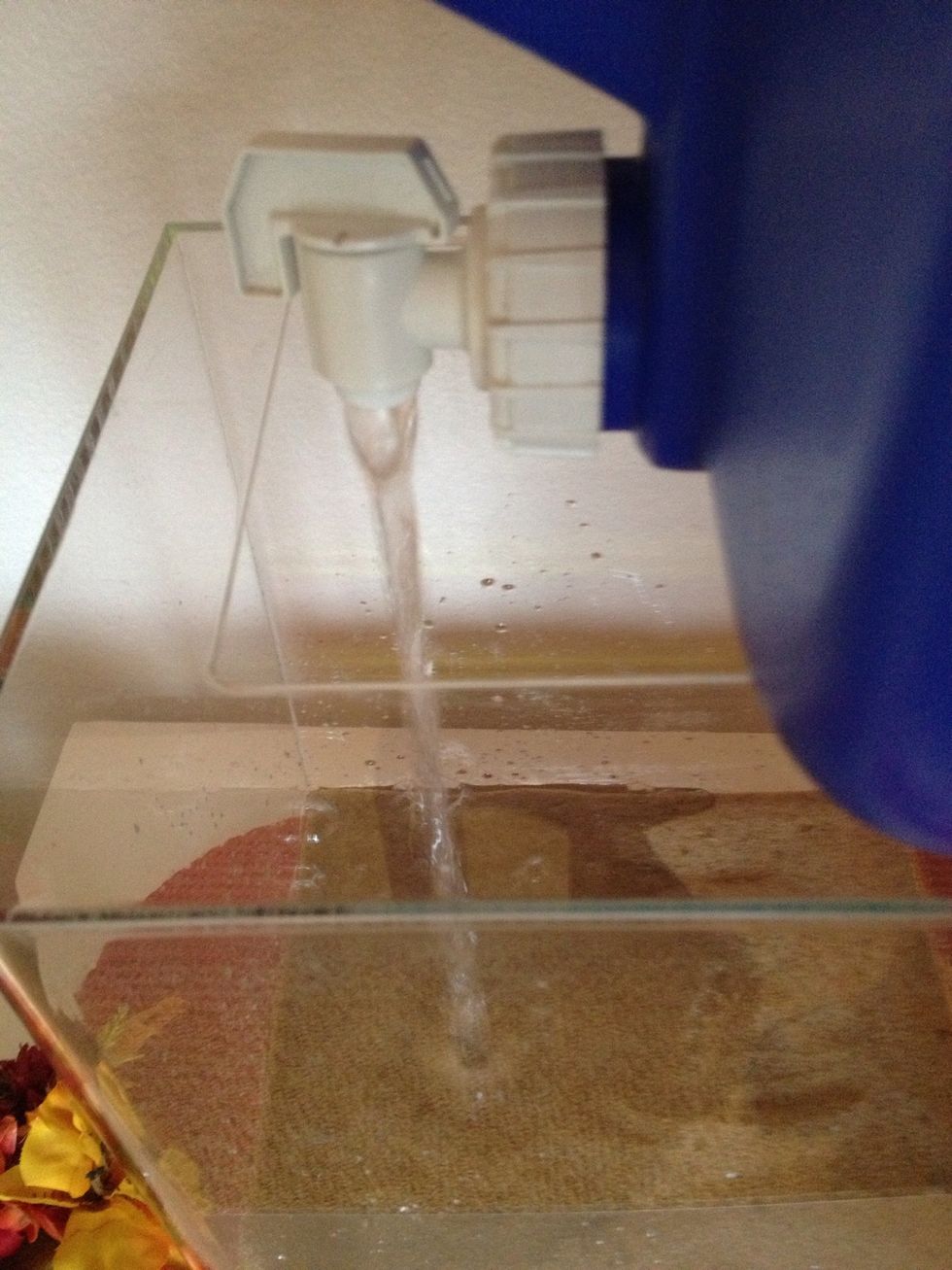 Fill your tank!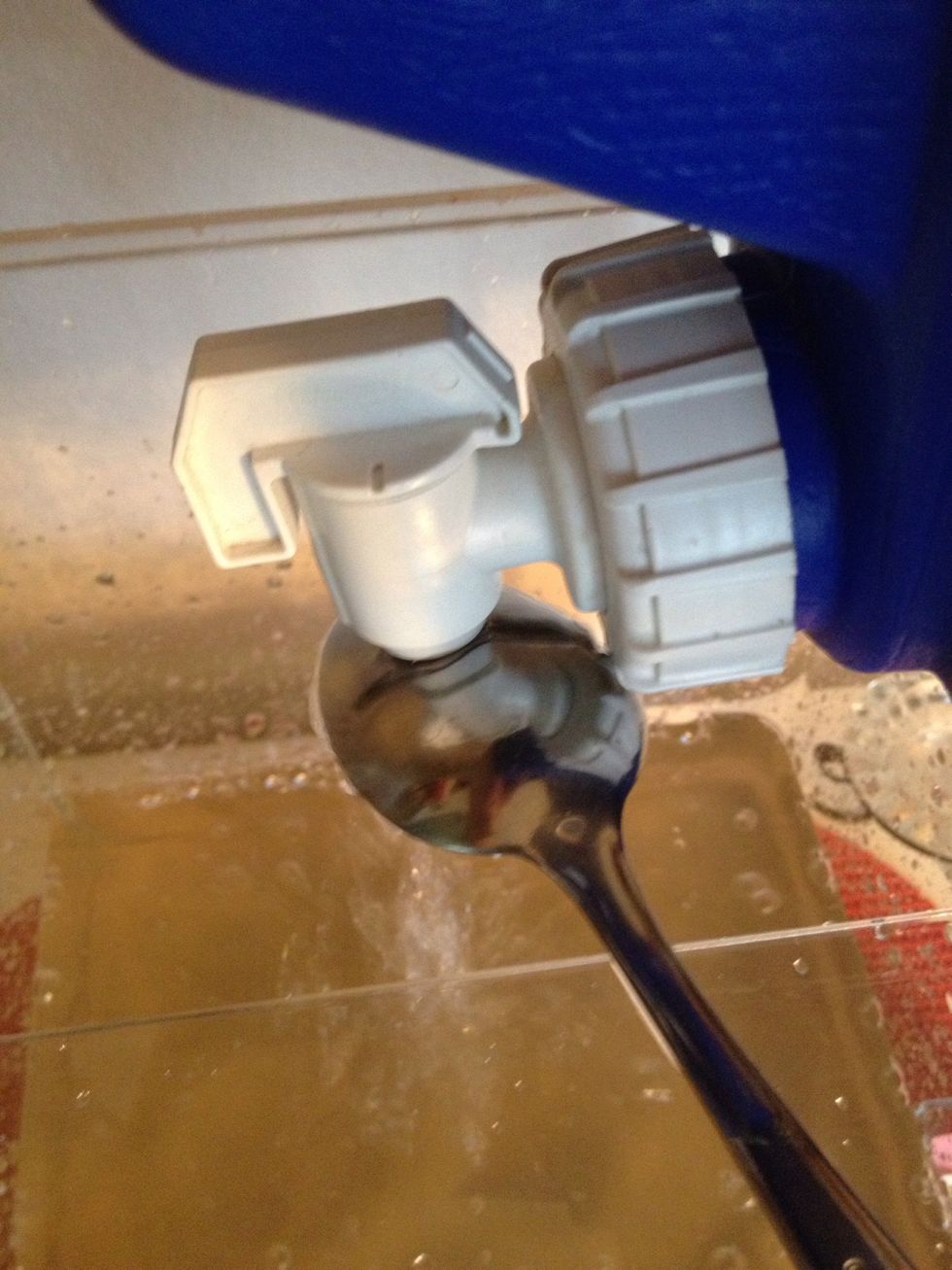 You might want to use a spoon to displace the water. Otherwise it will kick up your gravel. I know about displacement, physics, and erosion thanks to SCIENCE!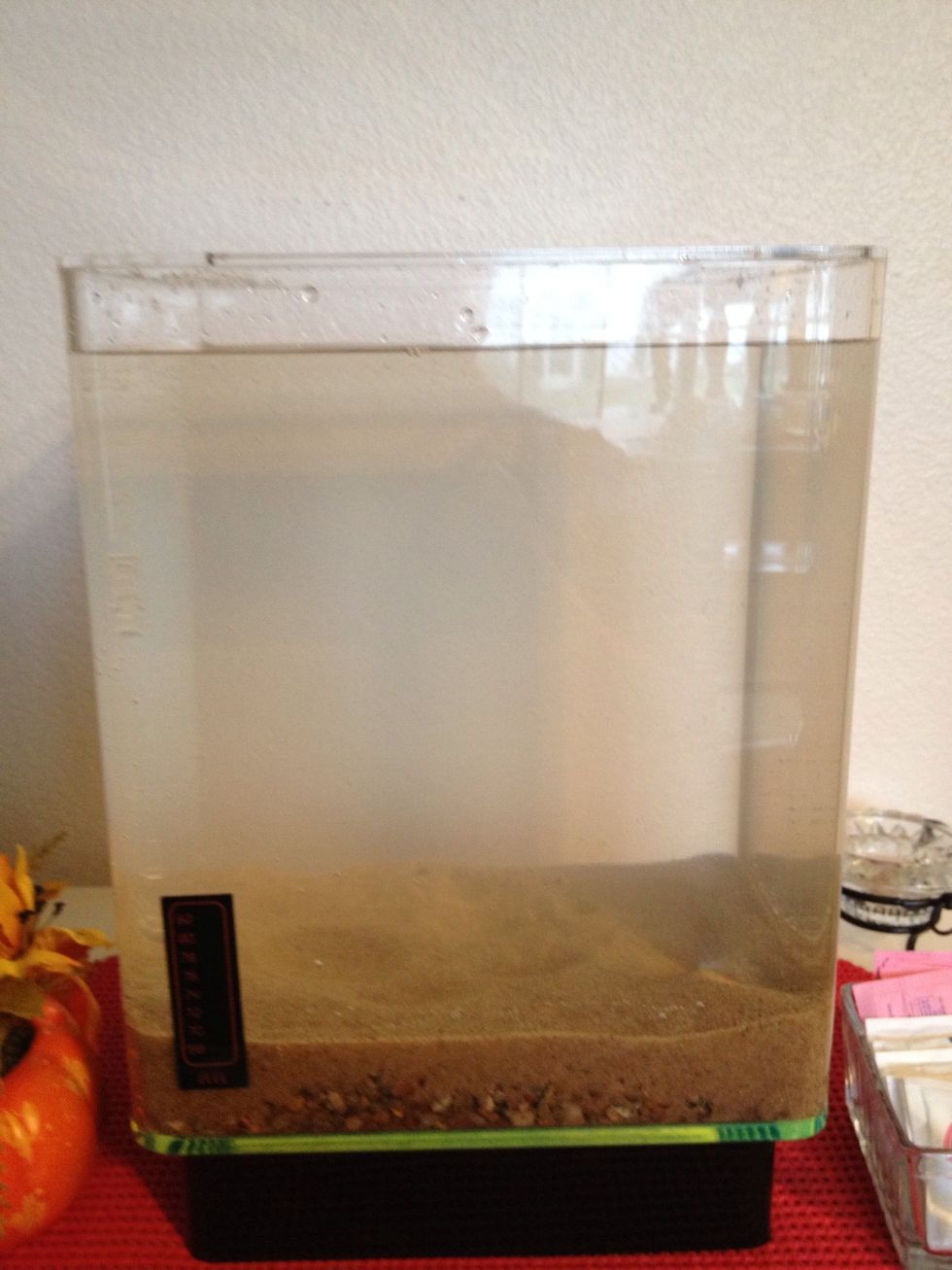 All filled, with minimal sand displacement.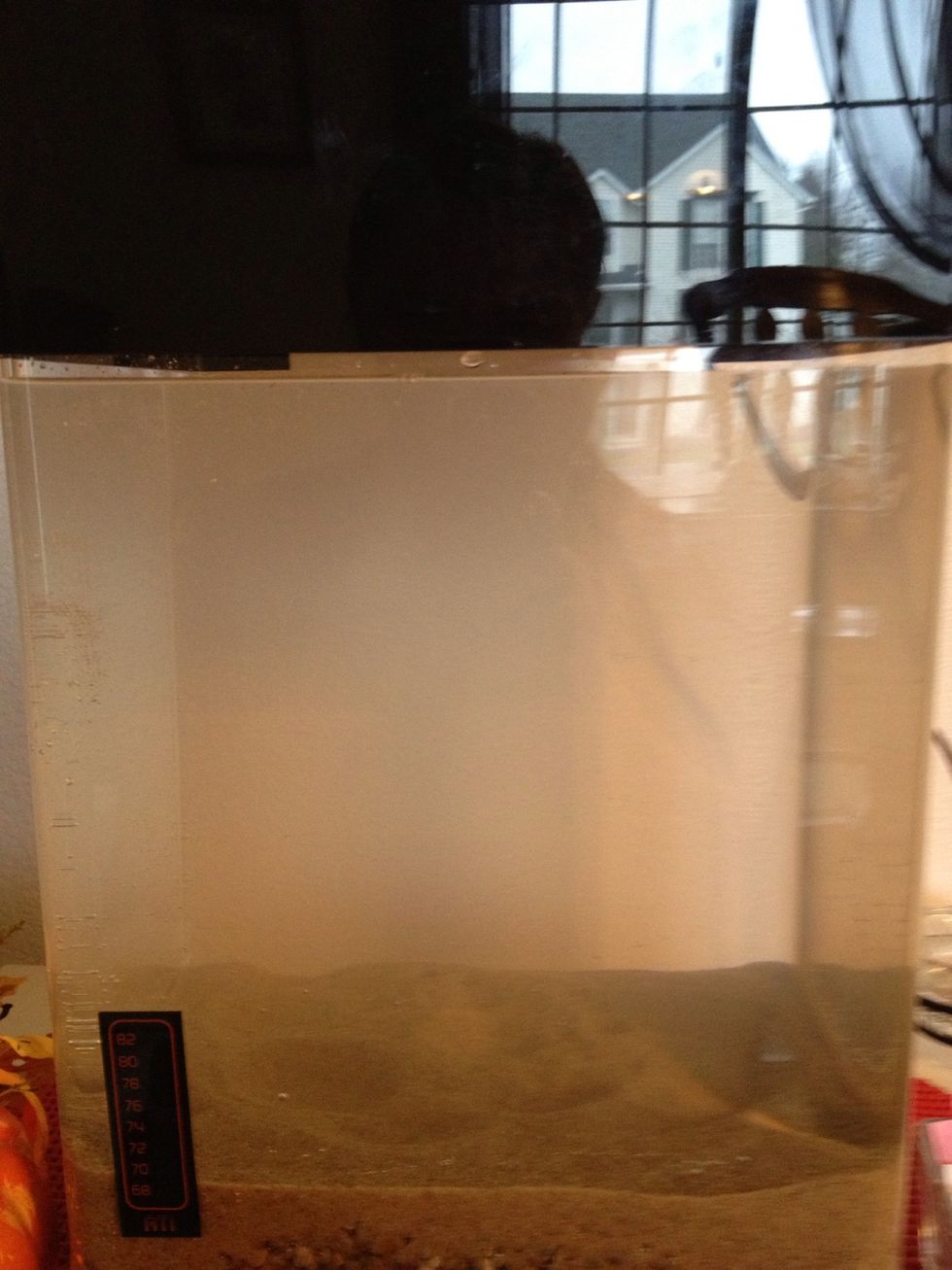 Hmmmm. I'll have to add a touch more water for the illusion of a full tank.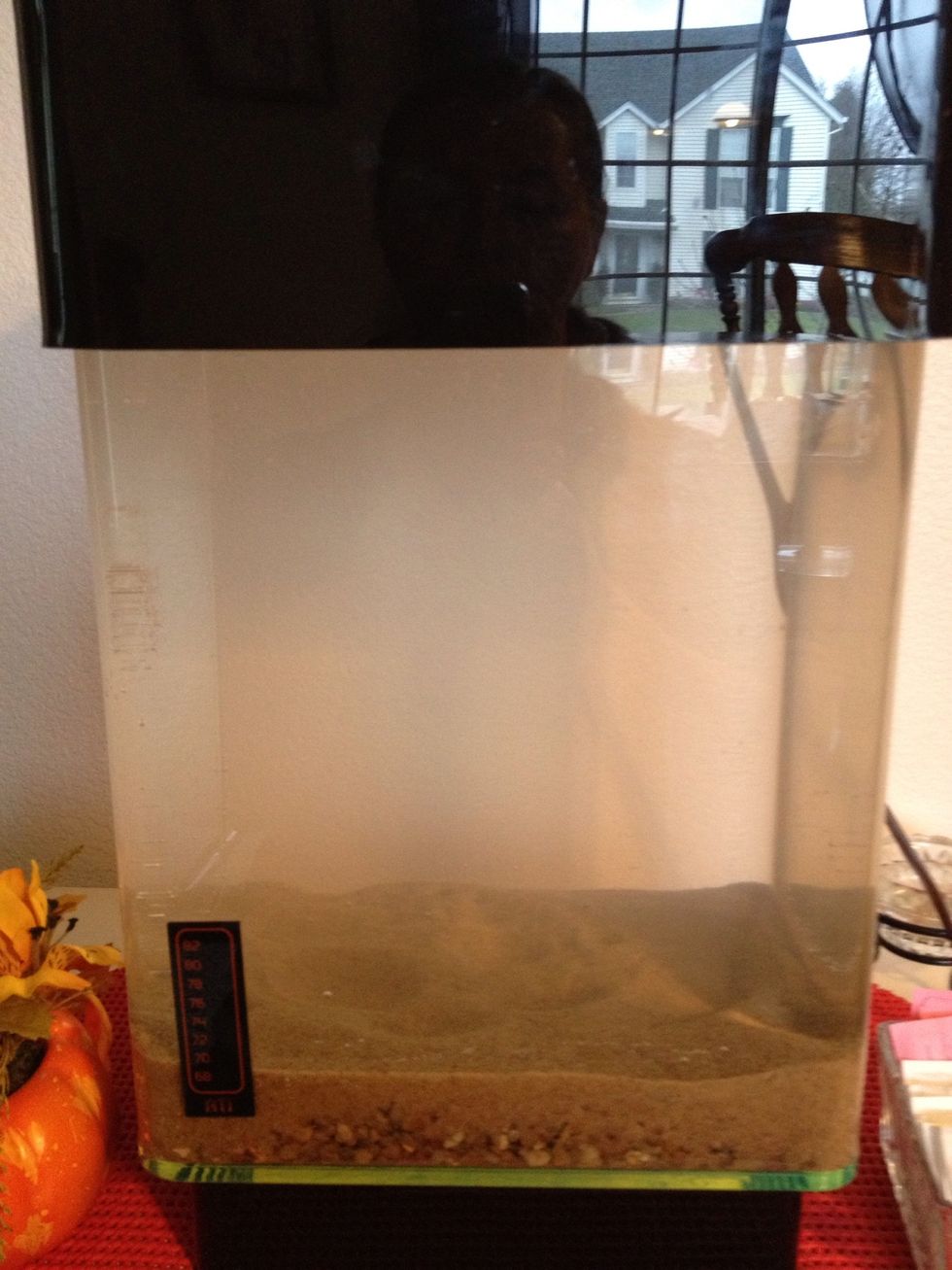 Better!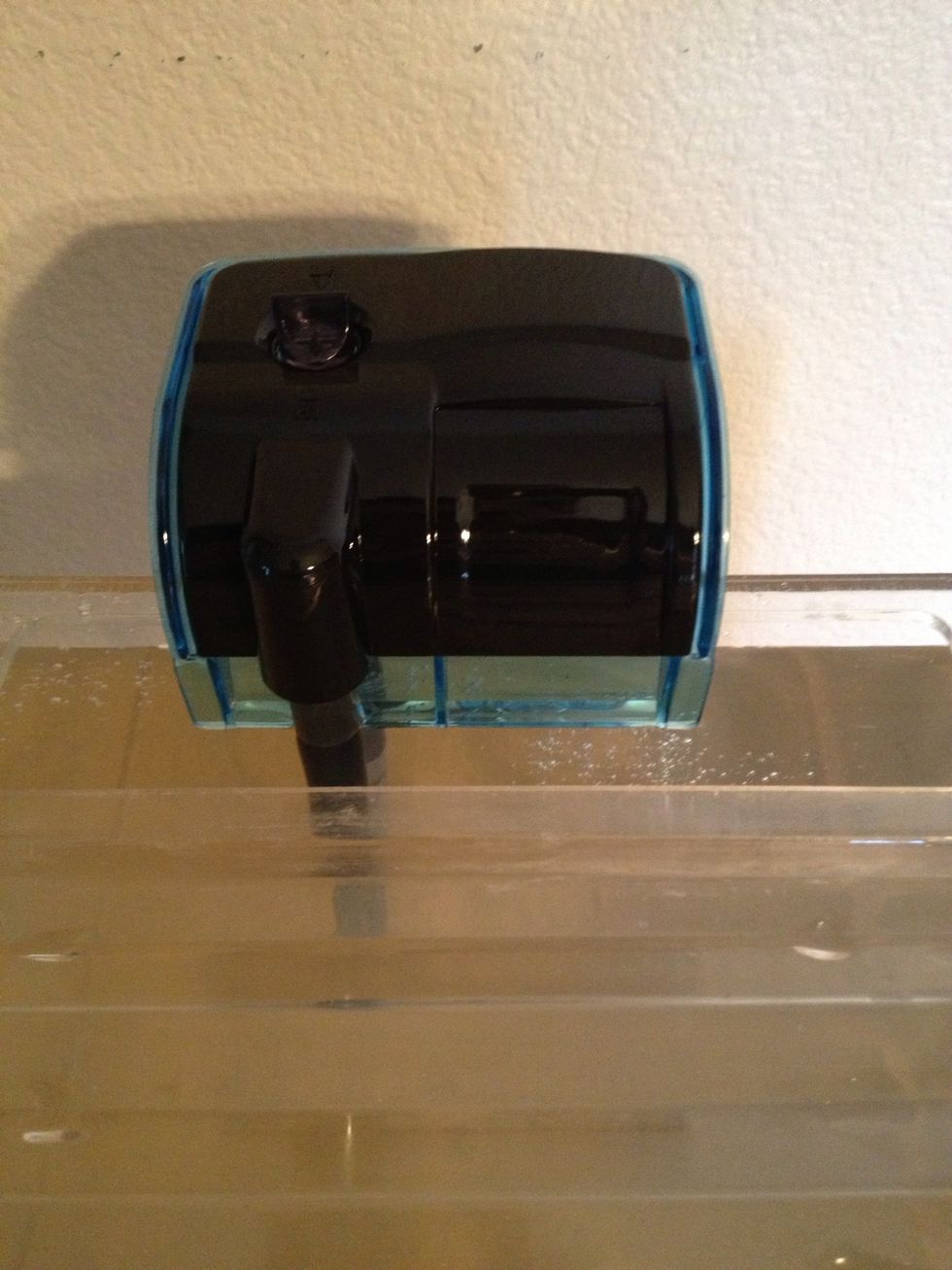 Let's add the filter.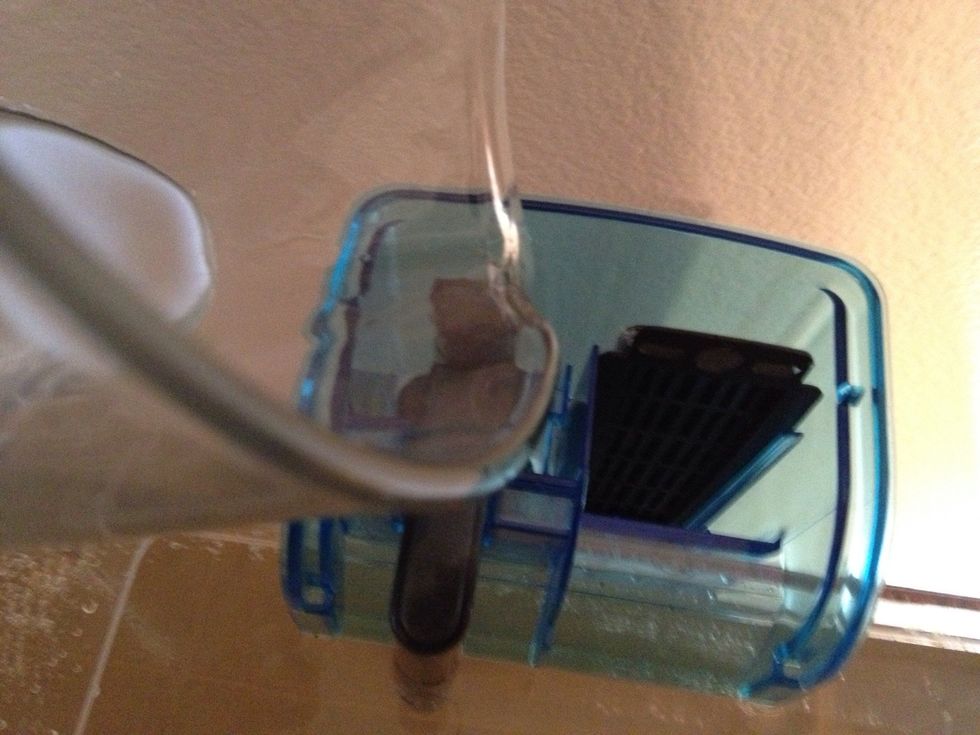 Take the cover off and add a little aquarium water to get it going.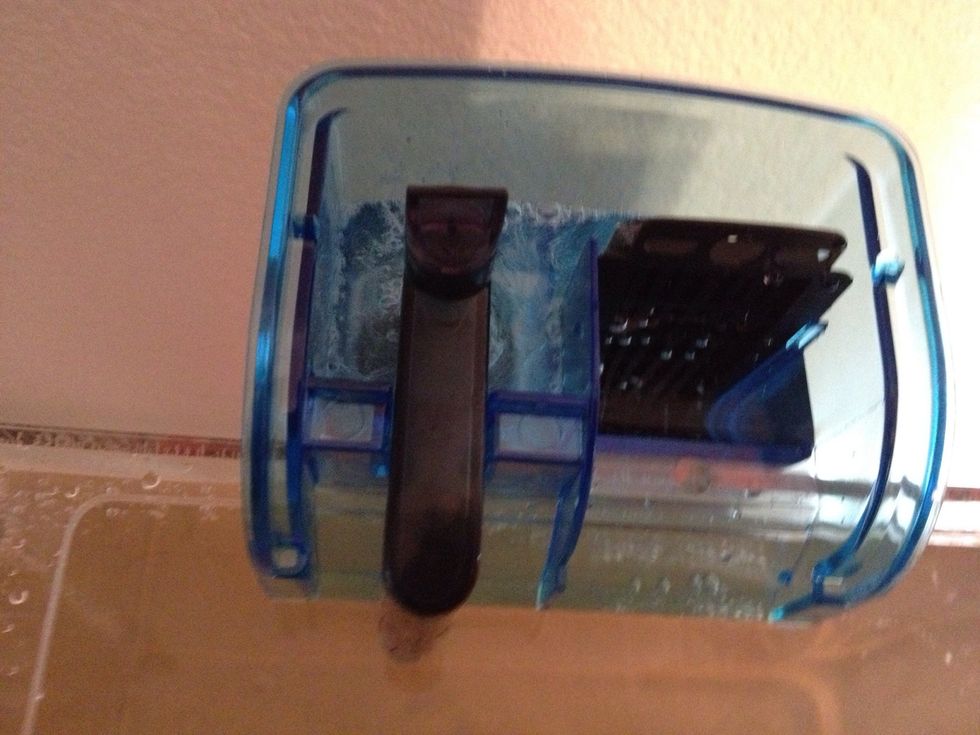 All full!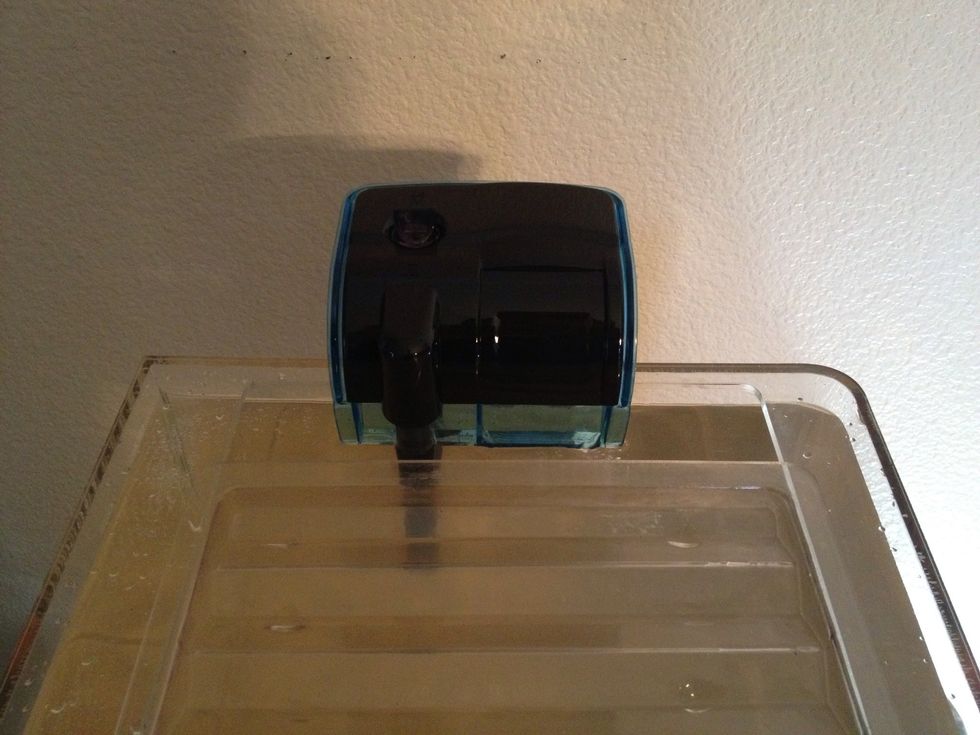 Put the cover back on.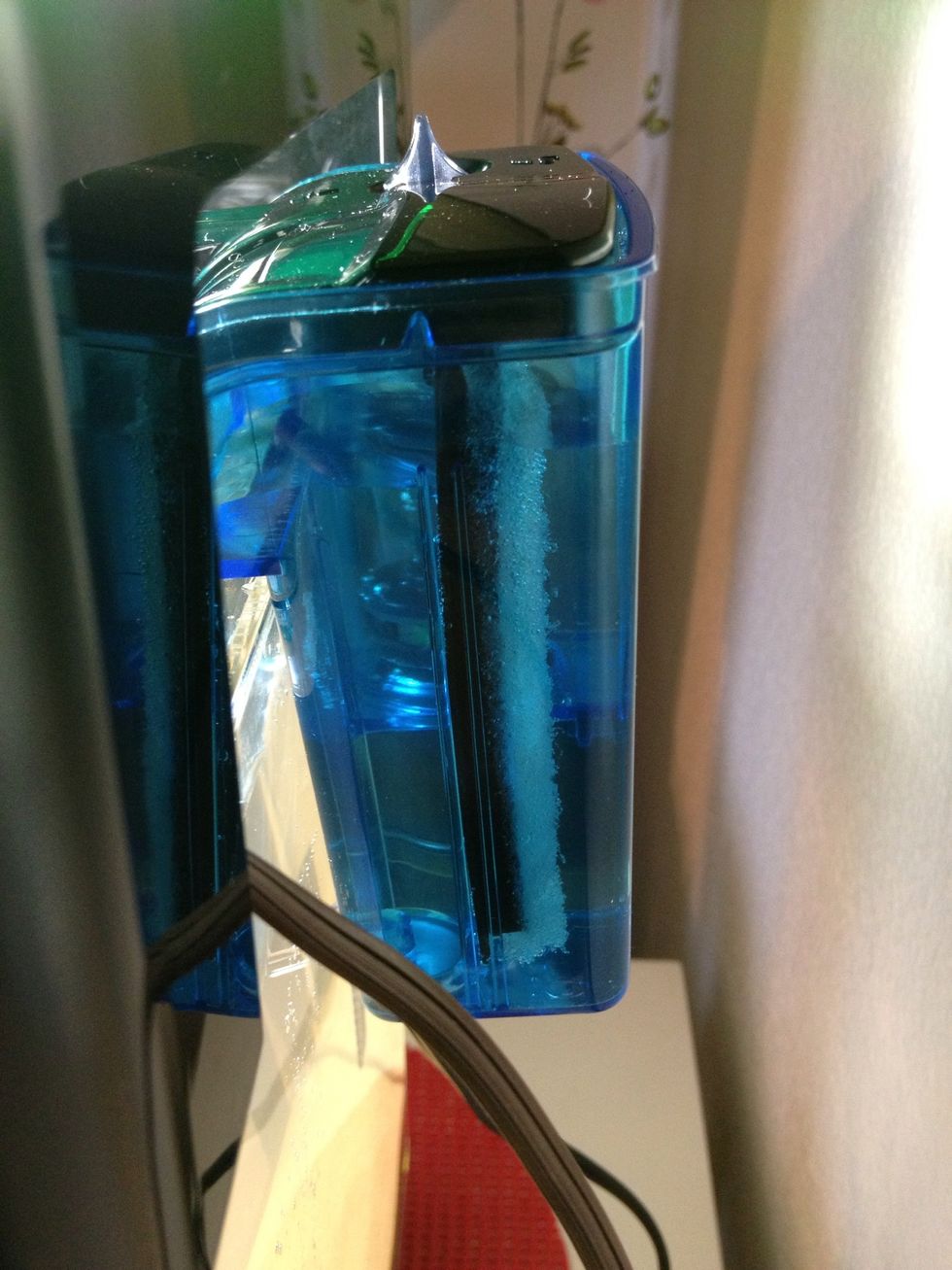 Looks nice!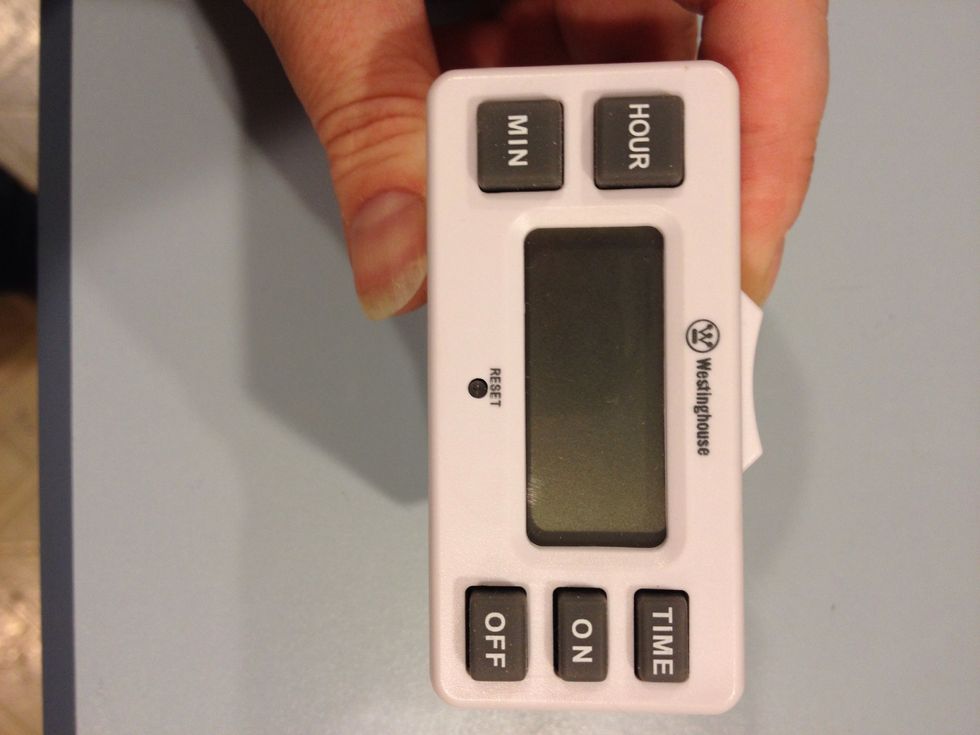 I use a timer for the light because I am forgetful. I just got this at an after Christmas sale.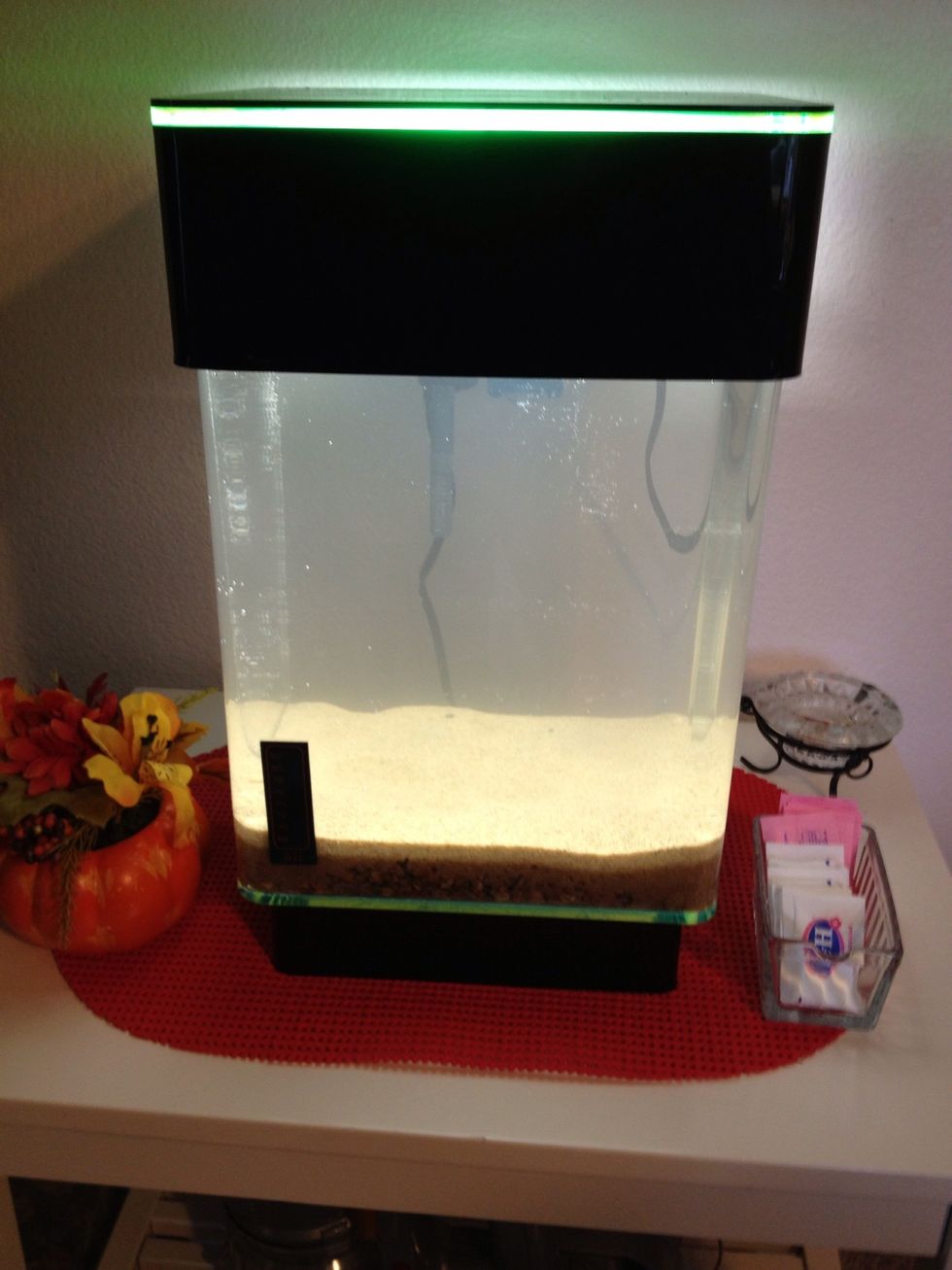 Look at that pretty tank! It will be a little hazy for a while, but a good fish keeper will let this go unoccupied for two weeks to get good bacteria going. After that, I will add some plants!
Thanks for reading! Remember, this is what works for me in my area; you may have other thought or ideas about it. That's OK! As long as your tank is healthy and happy, you are doing it right!
1 aquarium
1tsp AquaSafe
1 Handful flourite
Gravel
Sand
Water
Filter
Light