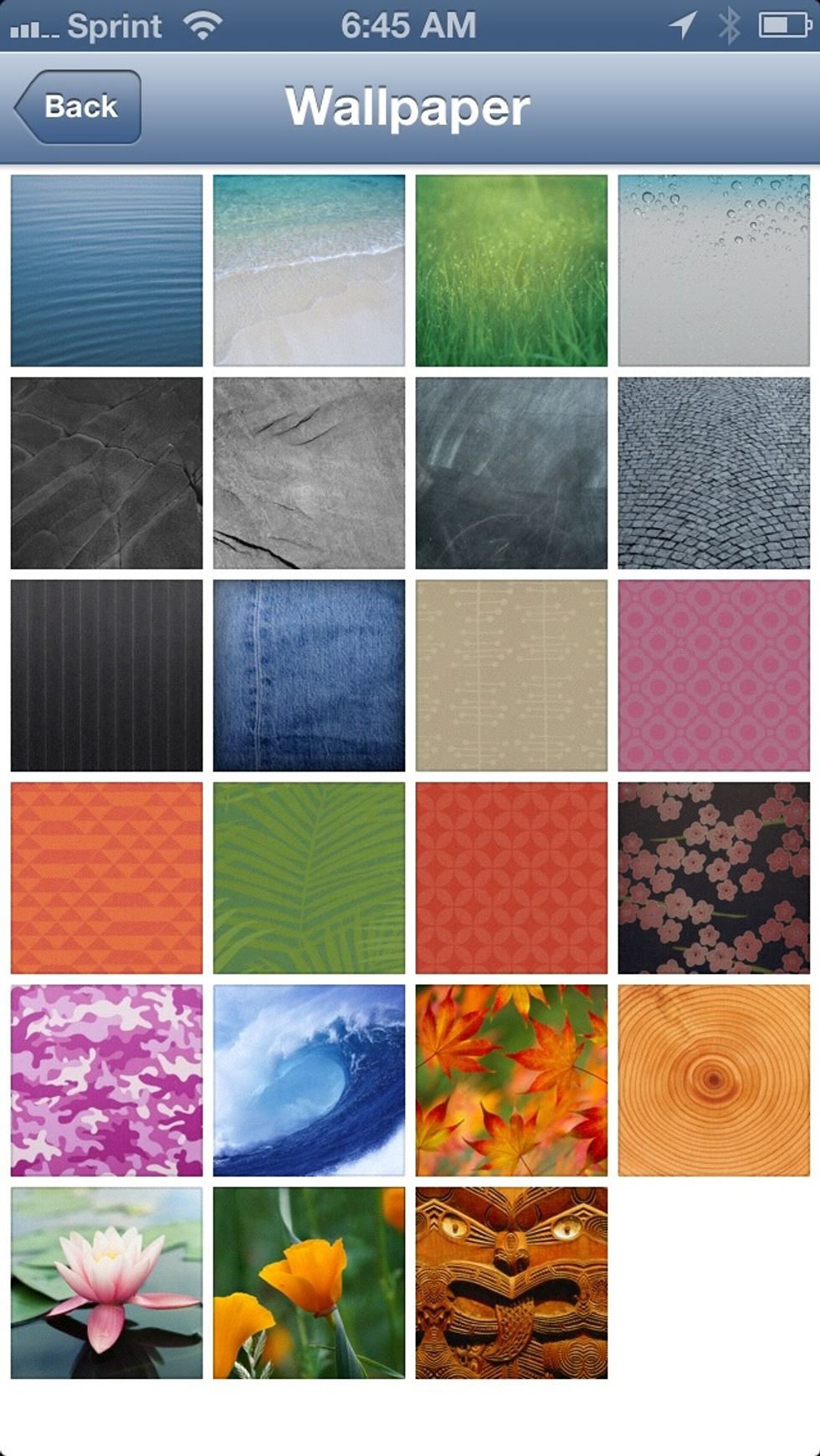 (WALLPAPERS come with your phone. They make great backgrounds for your home screen and lock screen.) if you want YOUR photo on your home/lock screen, follow me...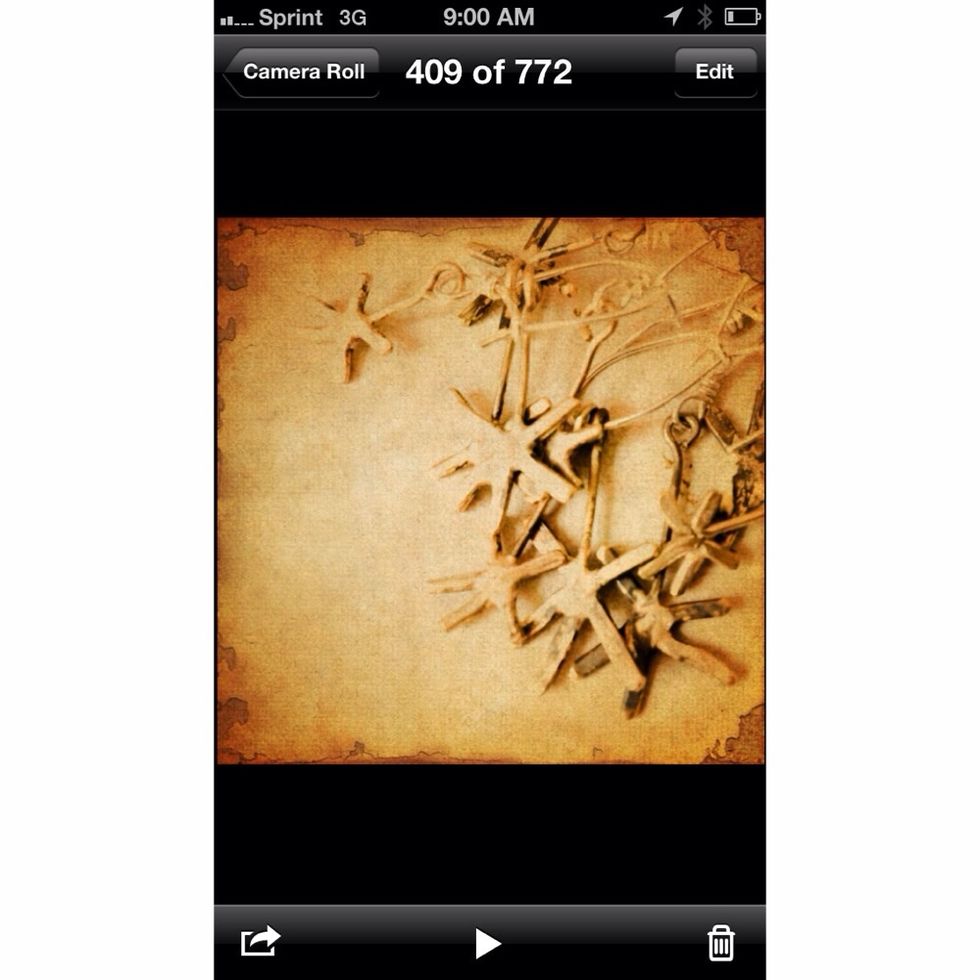 Choose any picture in your CAMERA ROLL. Touch the lower left EXPORT ICON.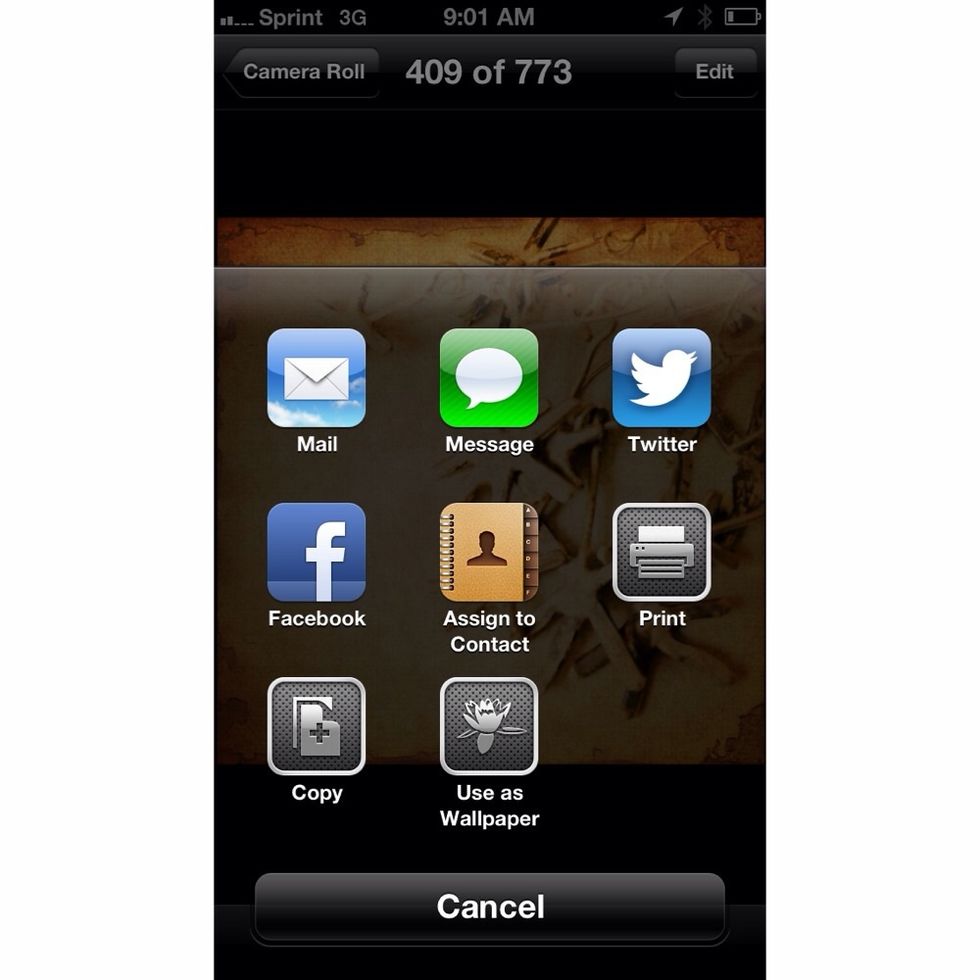 Touch USE AS WALLPAPER. So easy!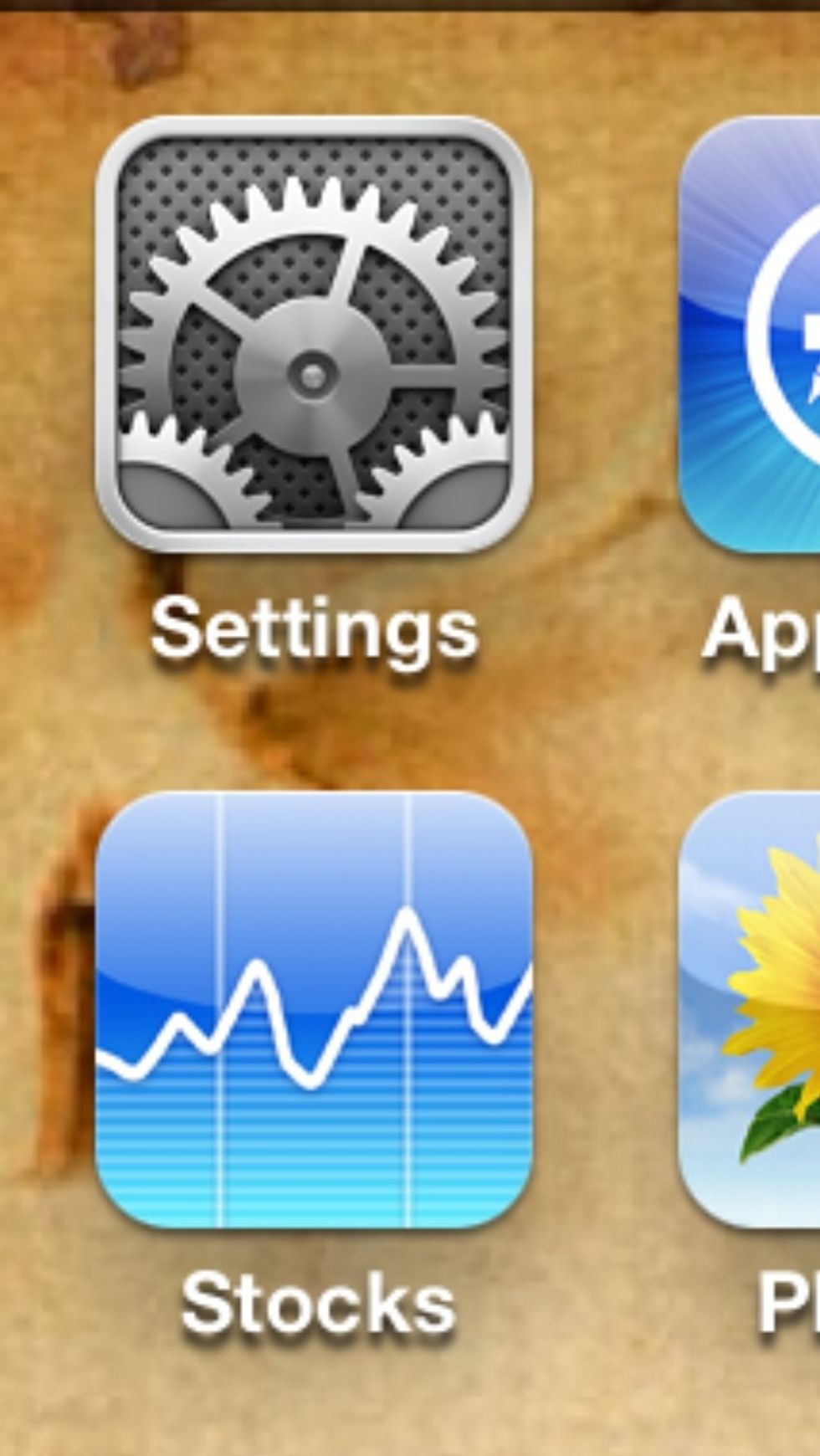 OR...Go to SETTINGS on your home screen.
Touch BRIGHTNESS & WALLPAPER.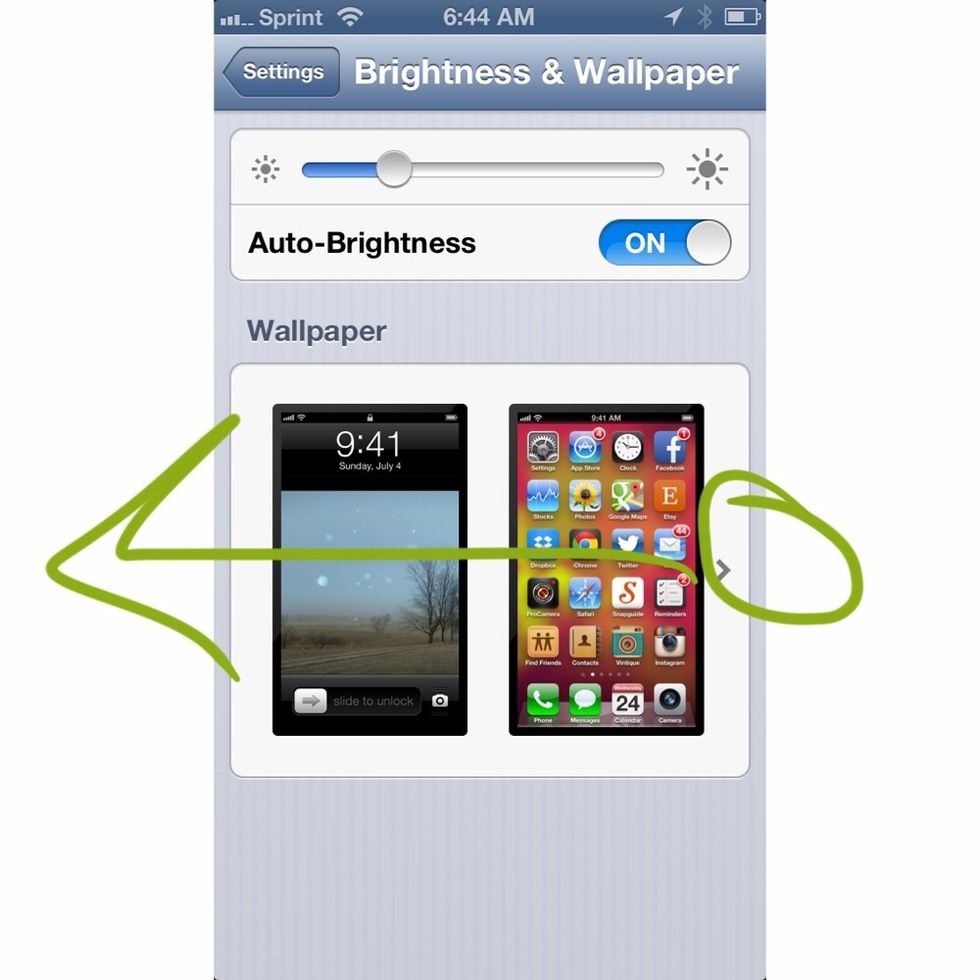 SWIPE to see your choices.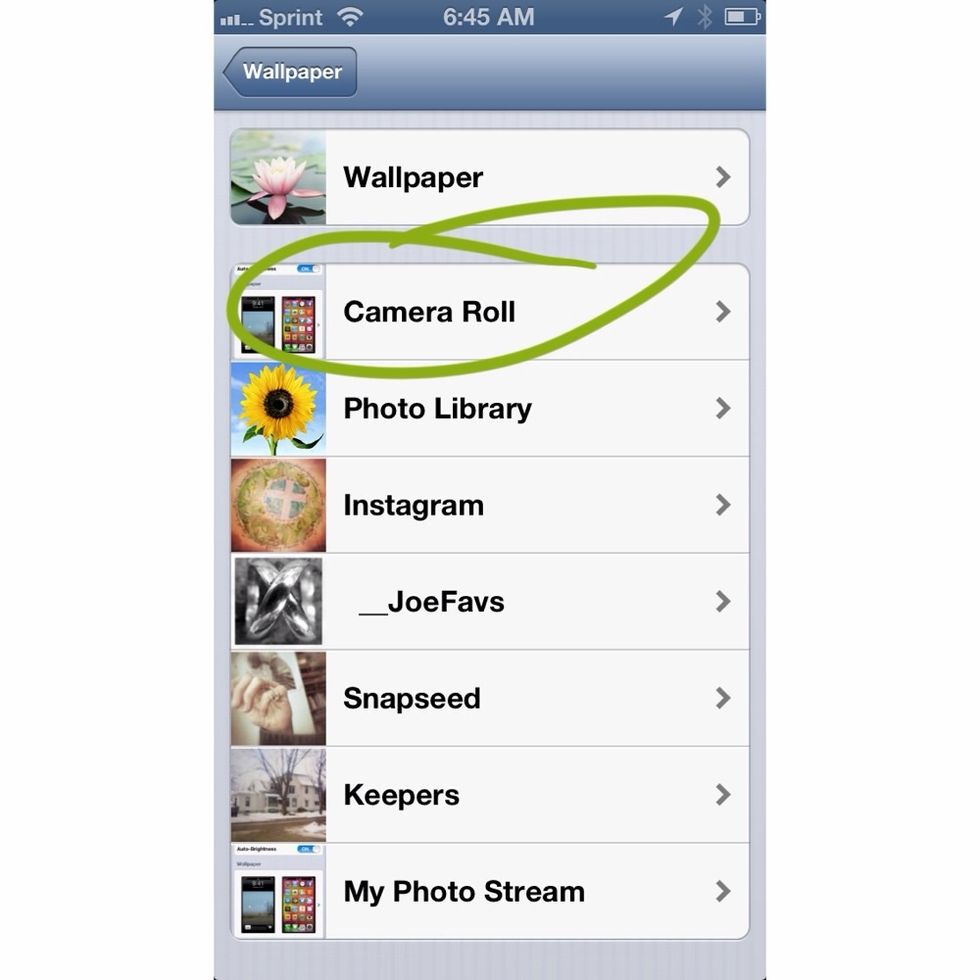 Your pictures will be in your CAMERA ROLL.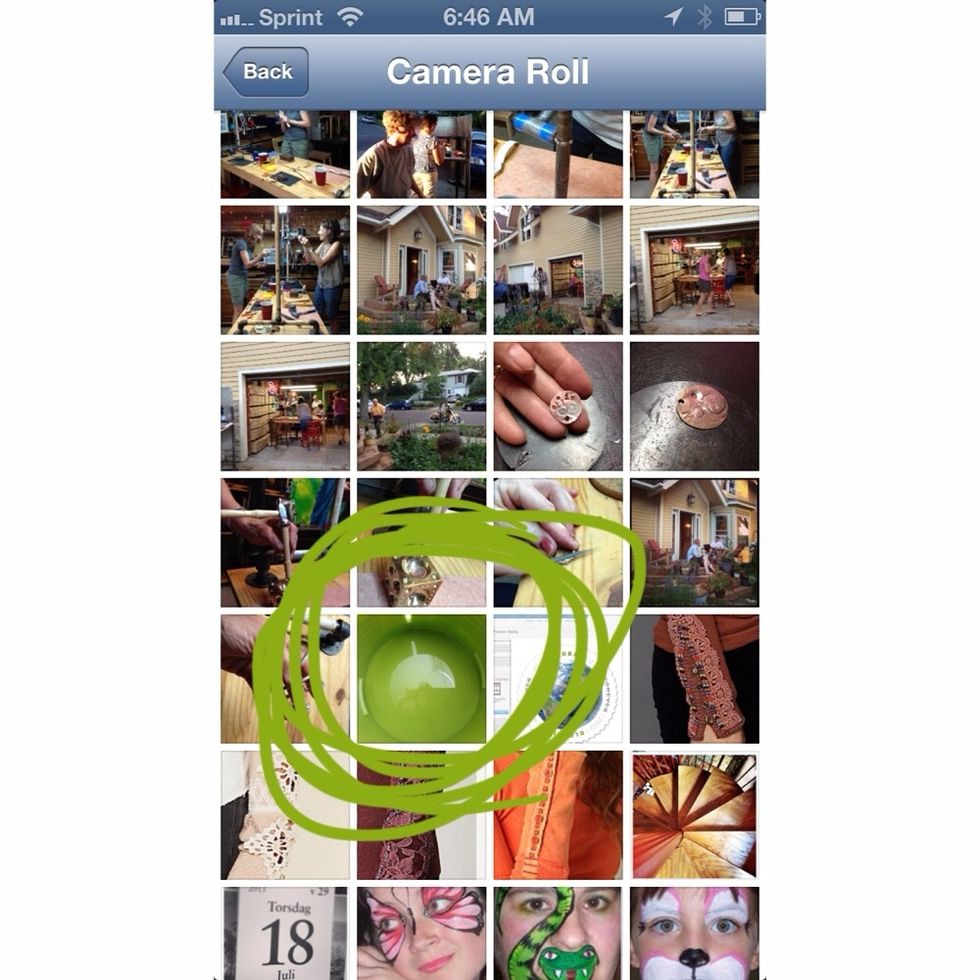 Scroll up and down if you need to, and touch the shot you like.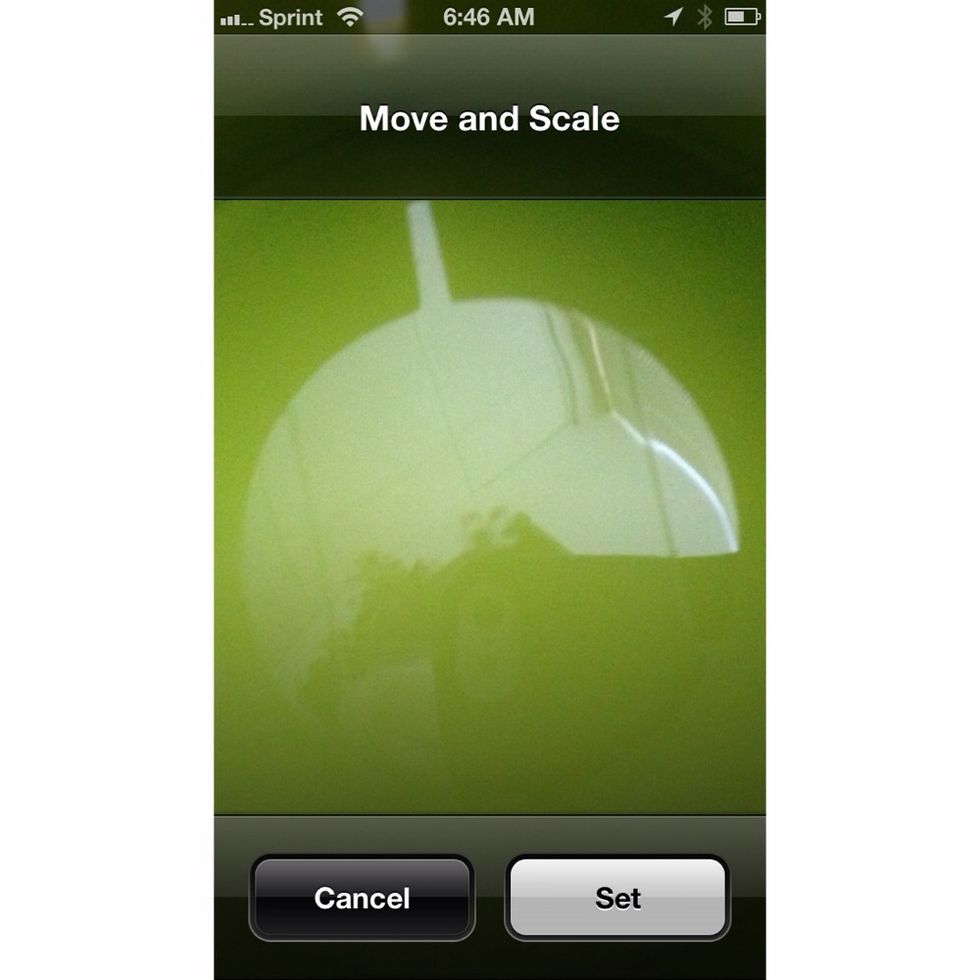 Do the pinch and pan dance to get it exactly right... Then touch SET.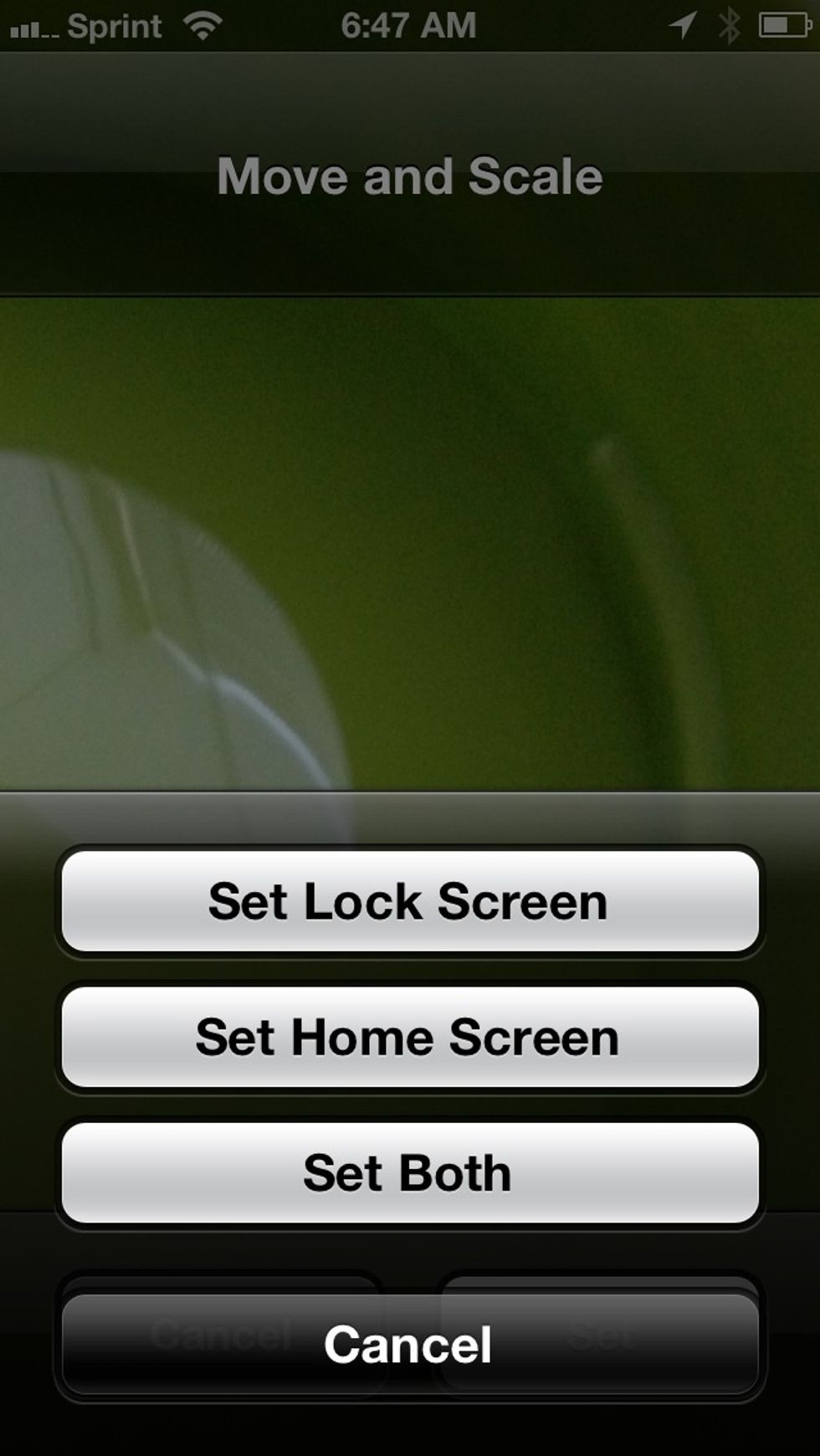 Choose LOCK, HOME, or BOTH screens.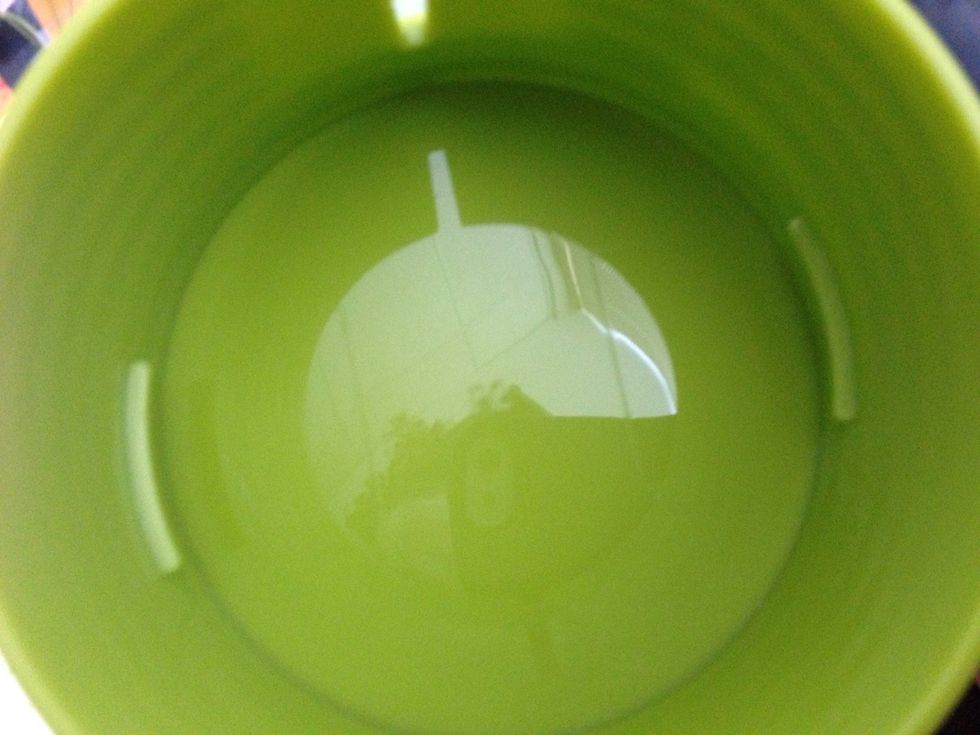 Repeat steps 4-10 to choose a different image for one or both screens. That's it!