Set the Highest Collaboration Level for a Popplet
7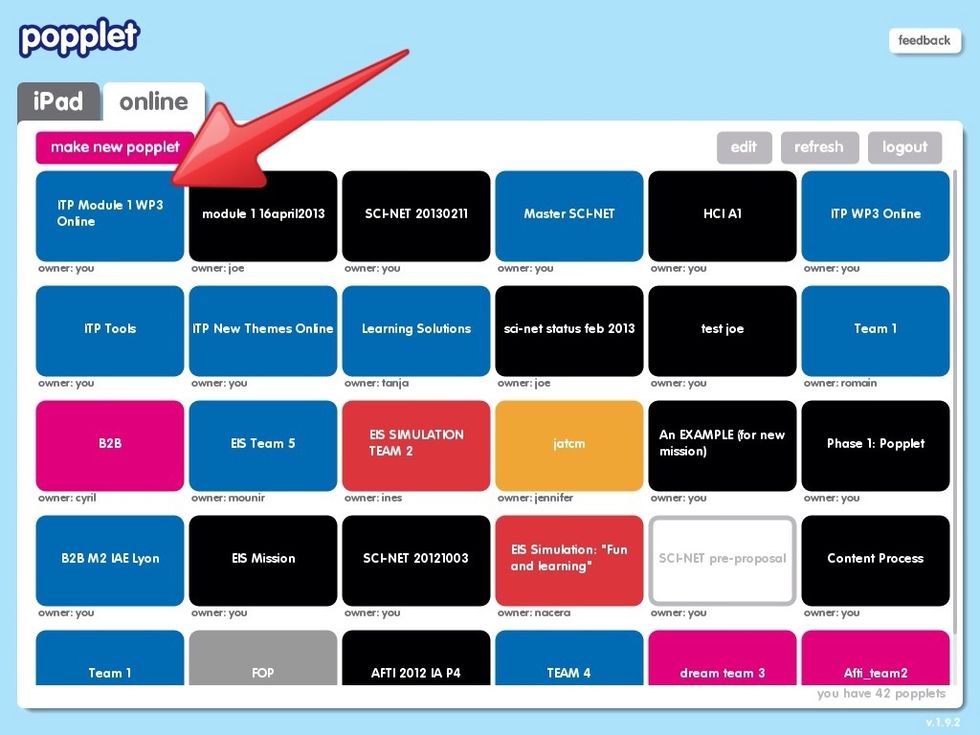 Choose the Popplet (that you are the owner of) and open it.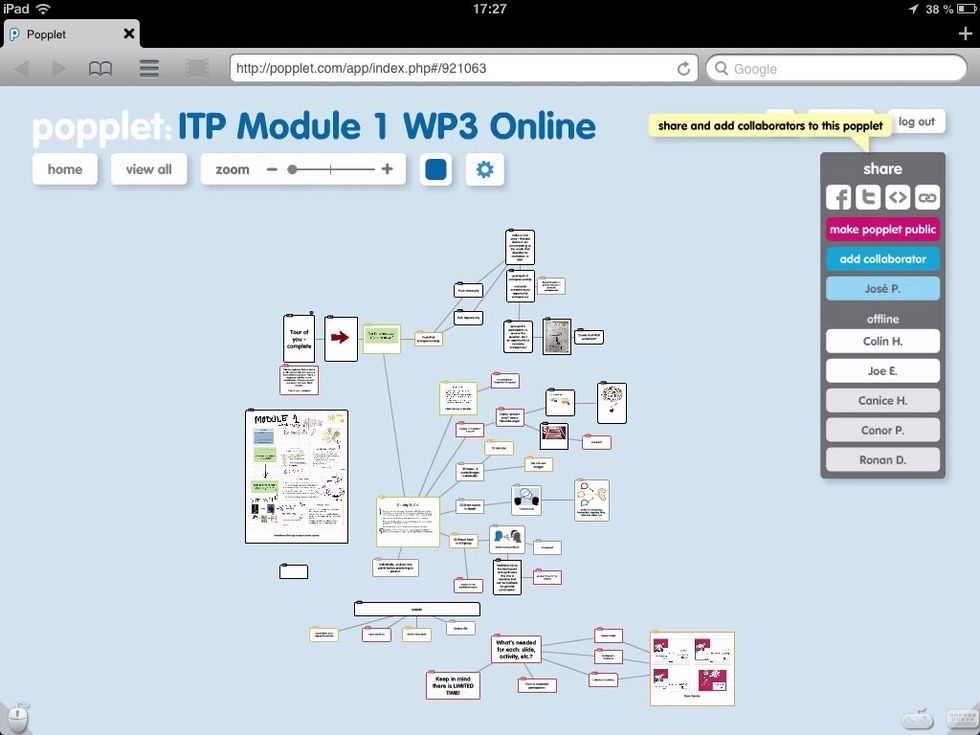 Click on "Share" to double-check who are your collaborators. Be aware that if you make this change you are giving edit (add, delete) permission to ALL current (and future) collaborators.
Click on the gear cog (settings) symbol. Note that this function is not available on the native iPad app. You must use the web version of Popplet (www.popplet.com) on a computer or flash-enabled iPad.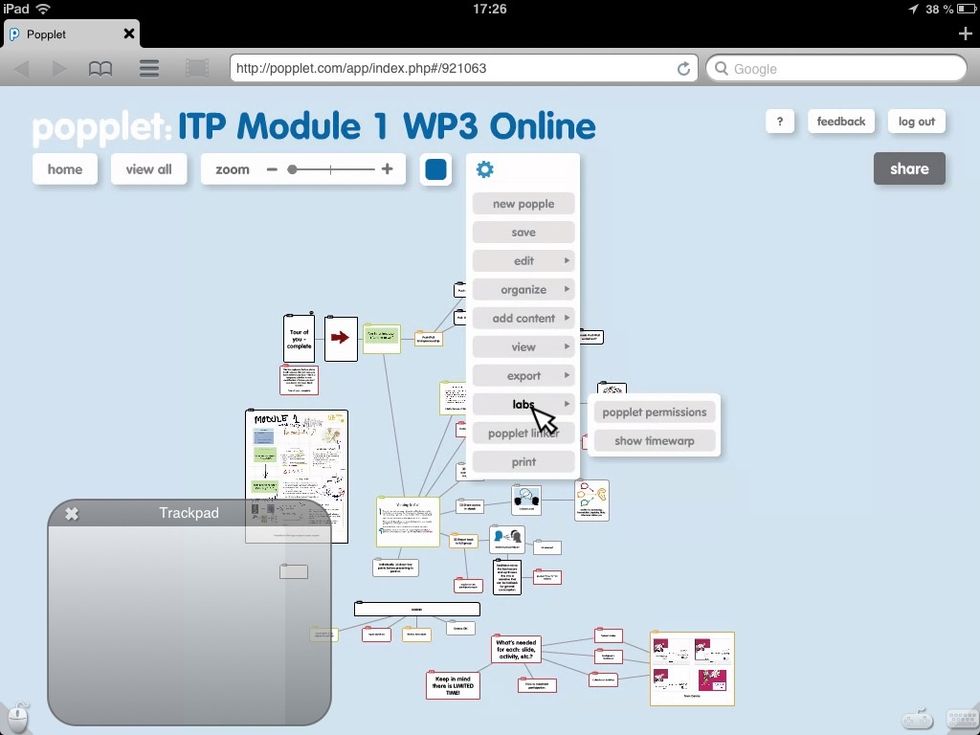 Click on "labs" from the drop-down menu.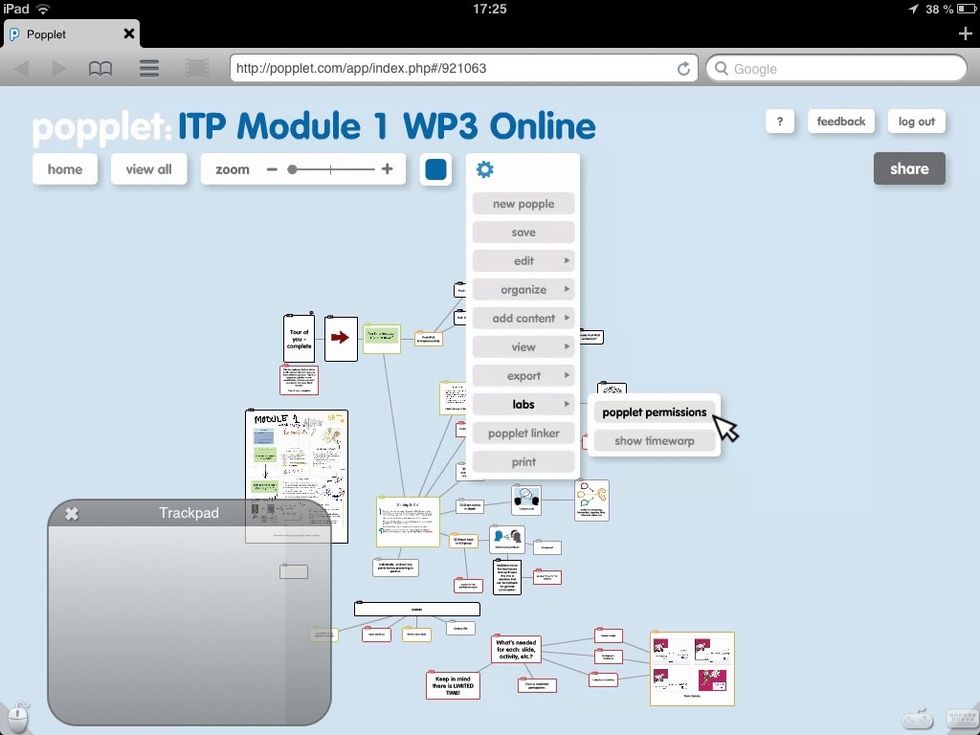 Next, choose "Popplet permissions" from the drop-down menu.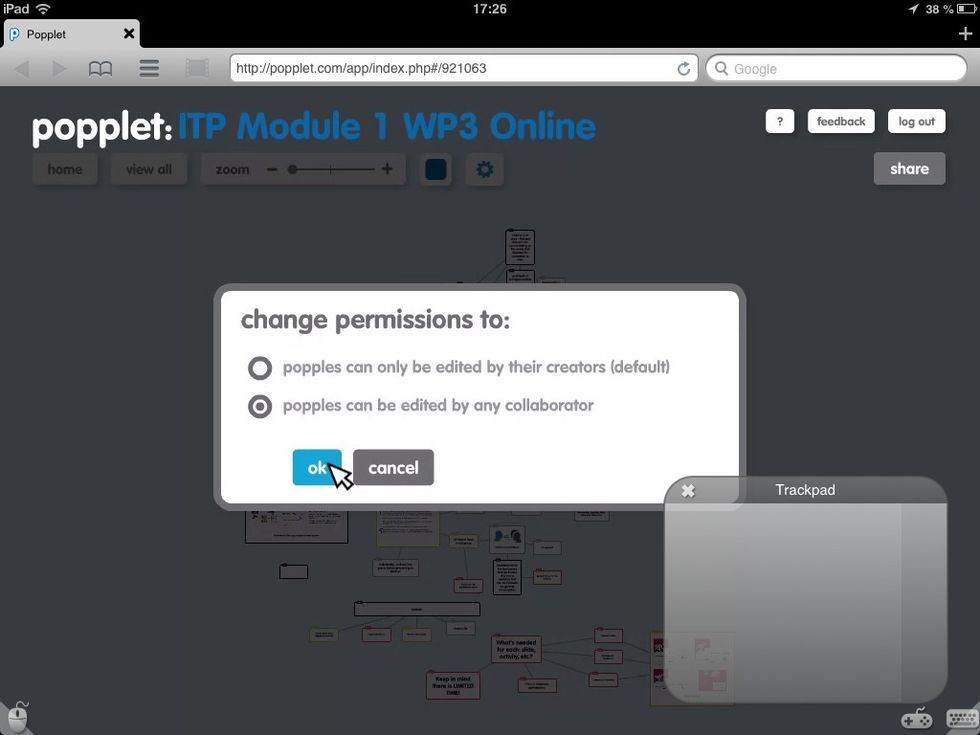 Select the option to let any collaborator edit your original popplets and click OK to save.
The creator of this guide has not included tools