Determine where you are at in the ring,and where the judge is in the ring.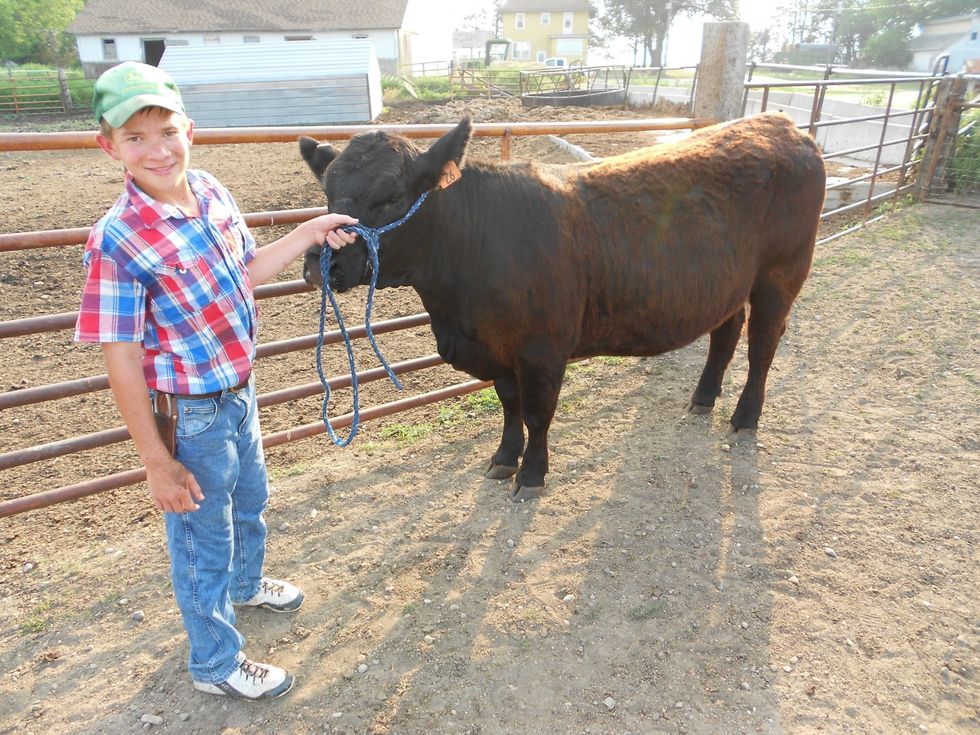 If you lined up next to the fence, start by setting the front feet parallel to each other by using your show stick to pull from the back to move the foot forward, push in the front to move it back.
Set the back feet jut the same way you have the front two using the show stick.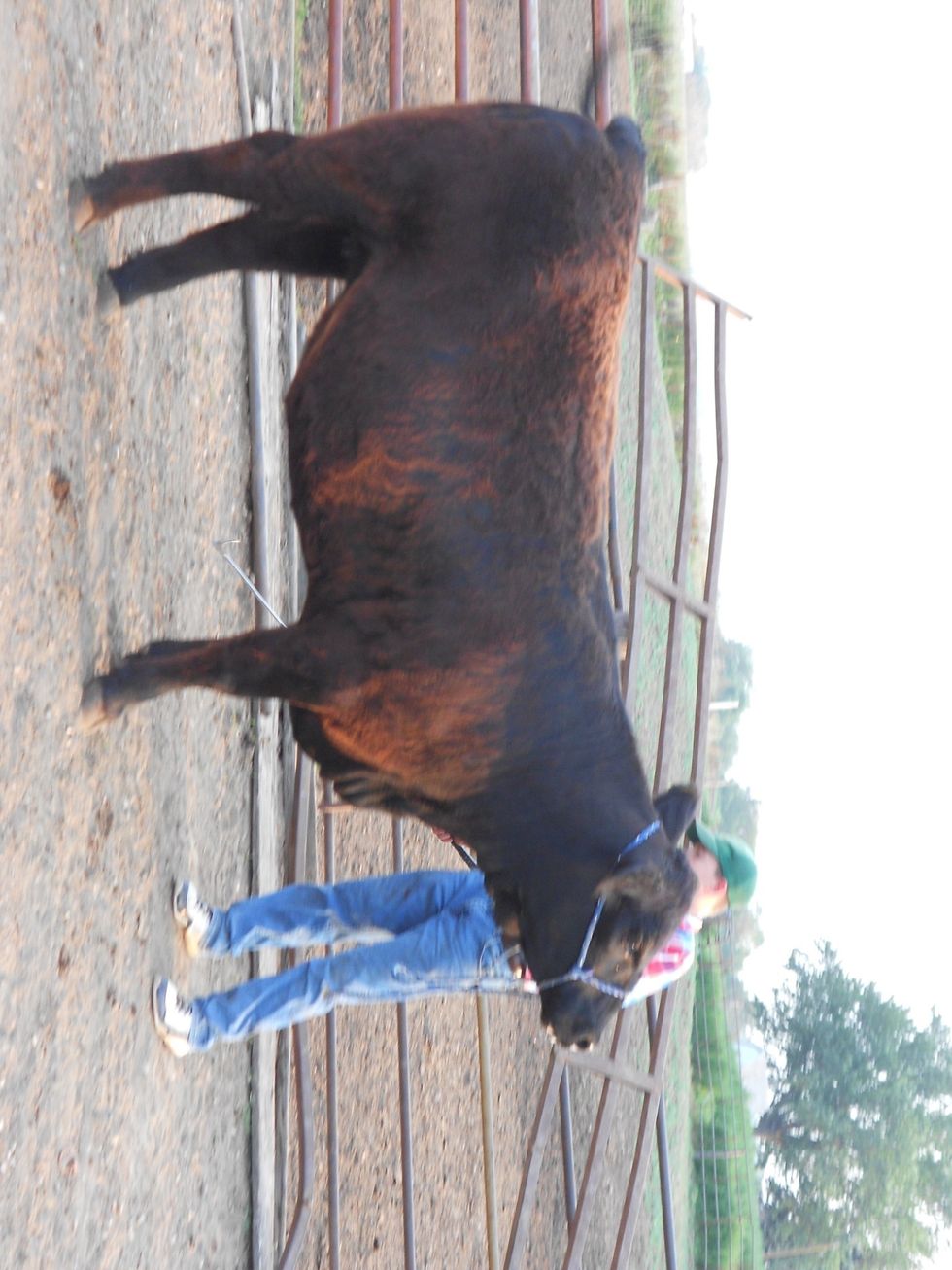 Next bring the back foot on the other side of the judge forward just a little.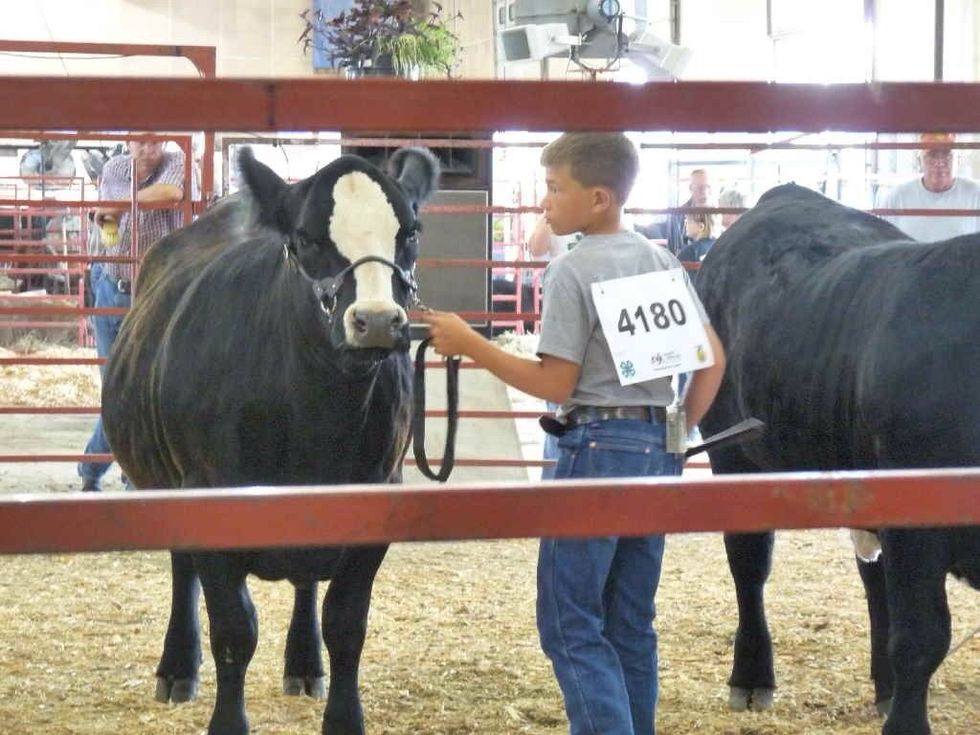 If the judge has you lined up in the middle of the ring, side by side, first set the front feet up just the same as you would if you were next to the fence.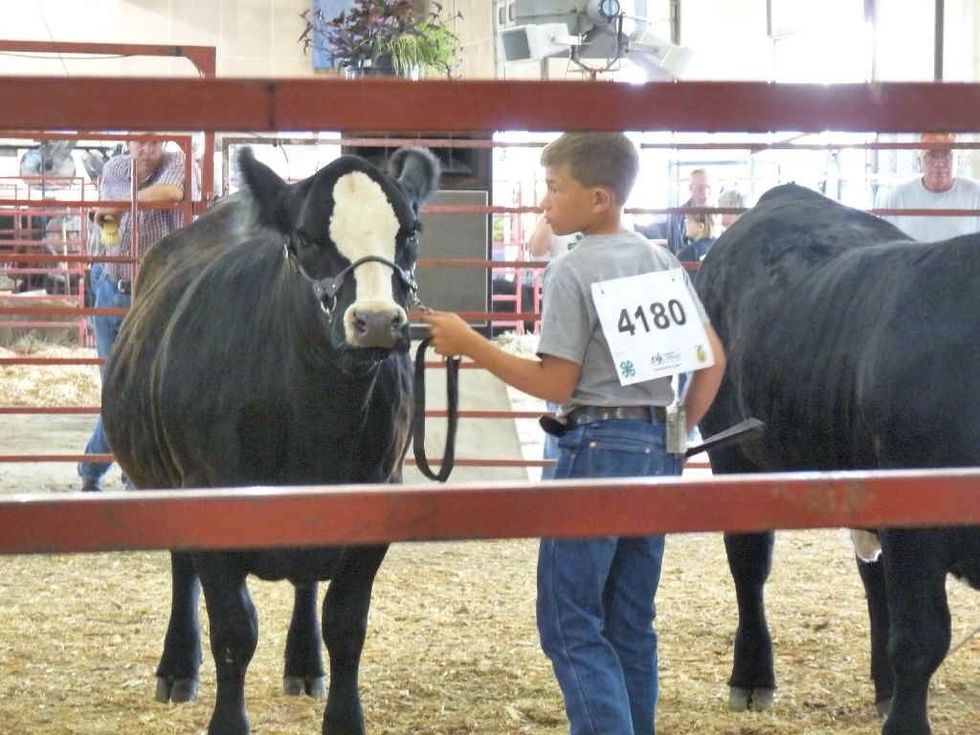 Set both pairs of feet parallel to each other.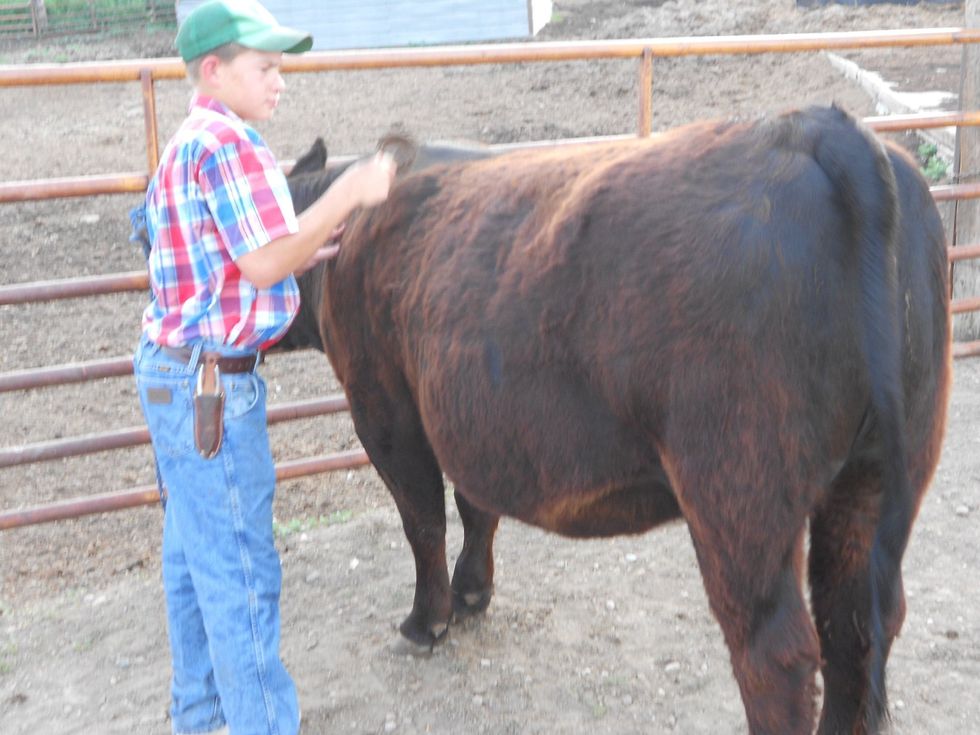 Lastly make sure that all of the hooves are not too far apart or too close together. Also that your animal is not standing crooked.
I hope your struggle has turned into confidence. Hope your cattle work well with you! Good luck in the ring!
cow/calf/heifer/steer/bull
Halter - to lead your animal
Show stick - to move your animals feet around