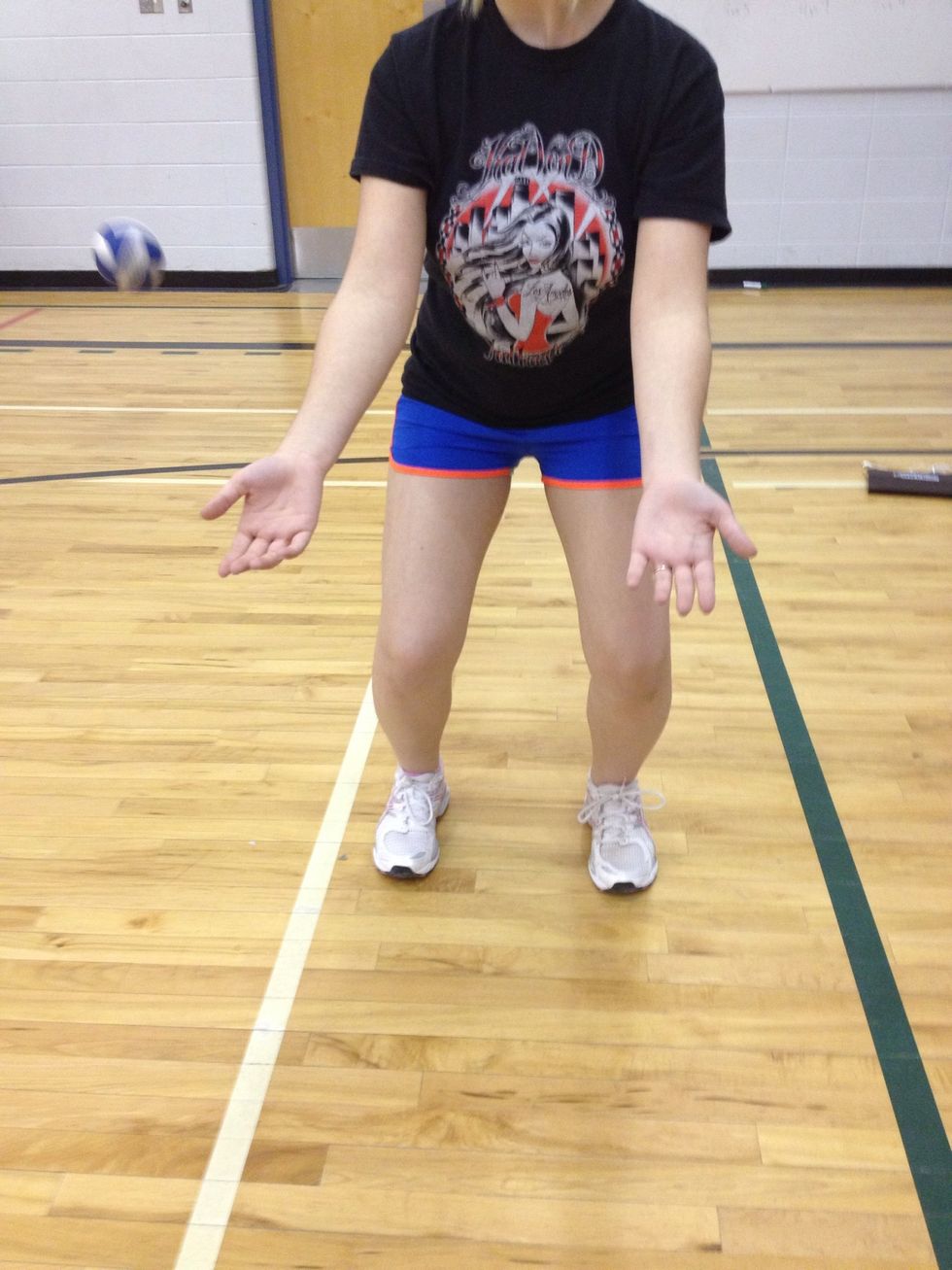 Step 1: get in your ready position. Have your arms out in front of you and your legs bent.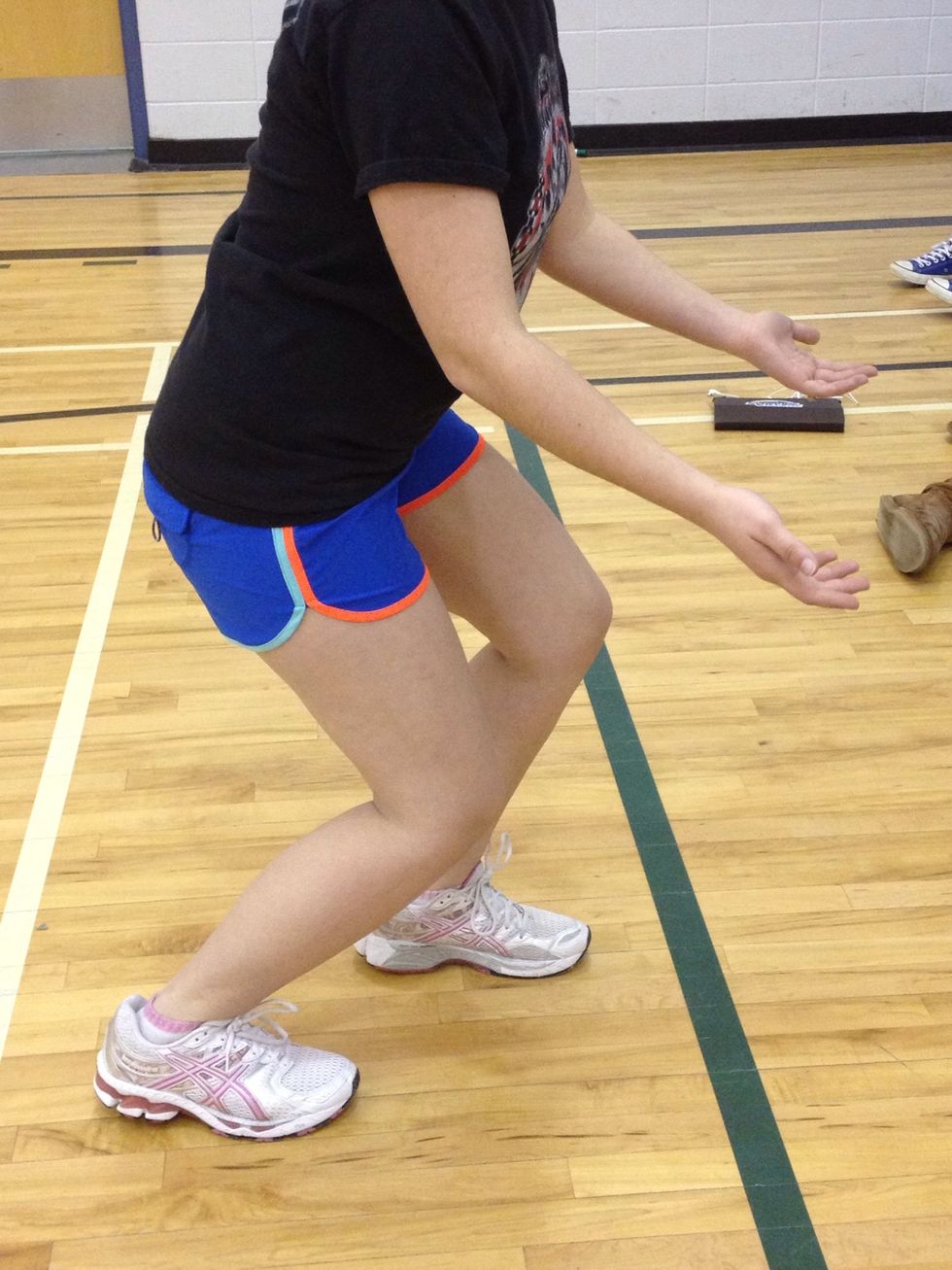 Your weight should be off of your heels, and the bend in your legs should be decent.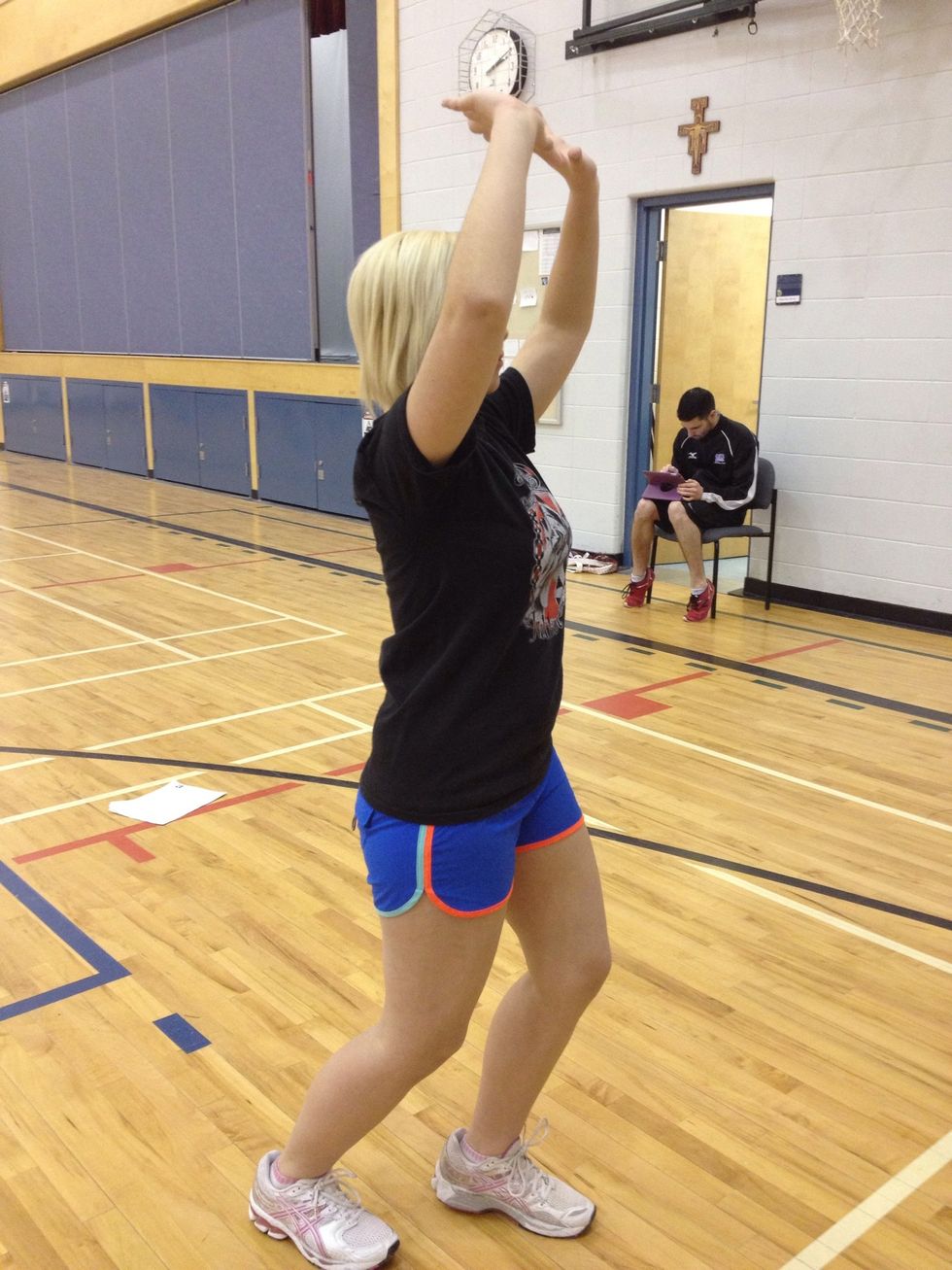 Step 2: Bring your arms up above your hairline, and make sure your arms still have a bend in them.
Your hands should be close together, and be able to cradle the volleyball.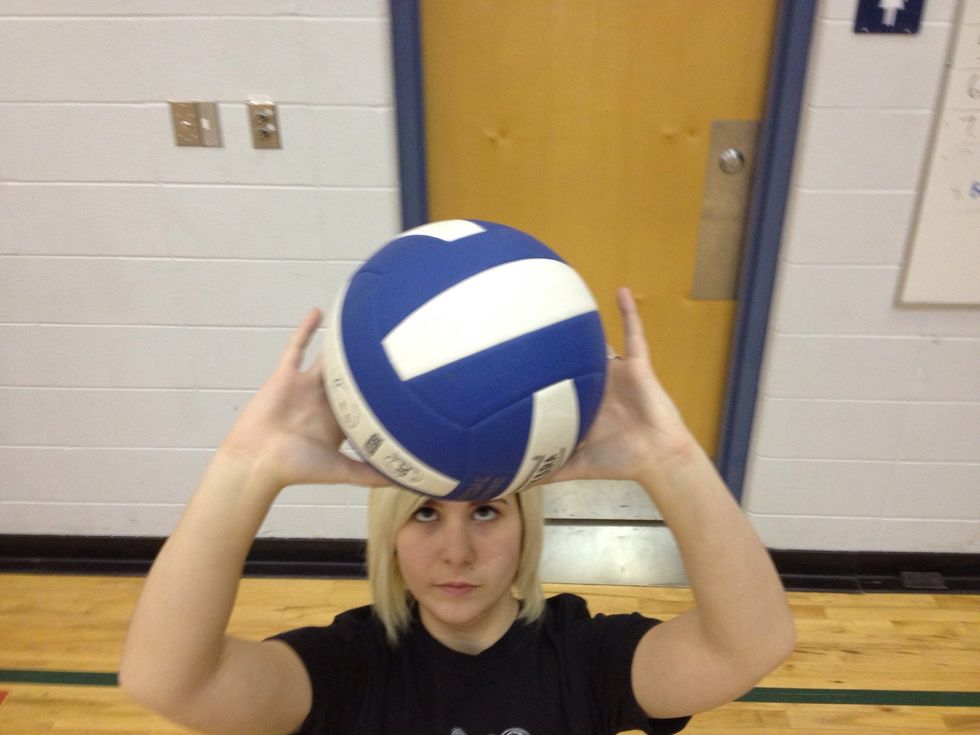 Step 3: have your wrists slightly back in order to propel the ball in the desired direction. The ball should be above your hairline.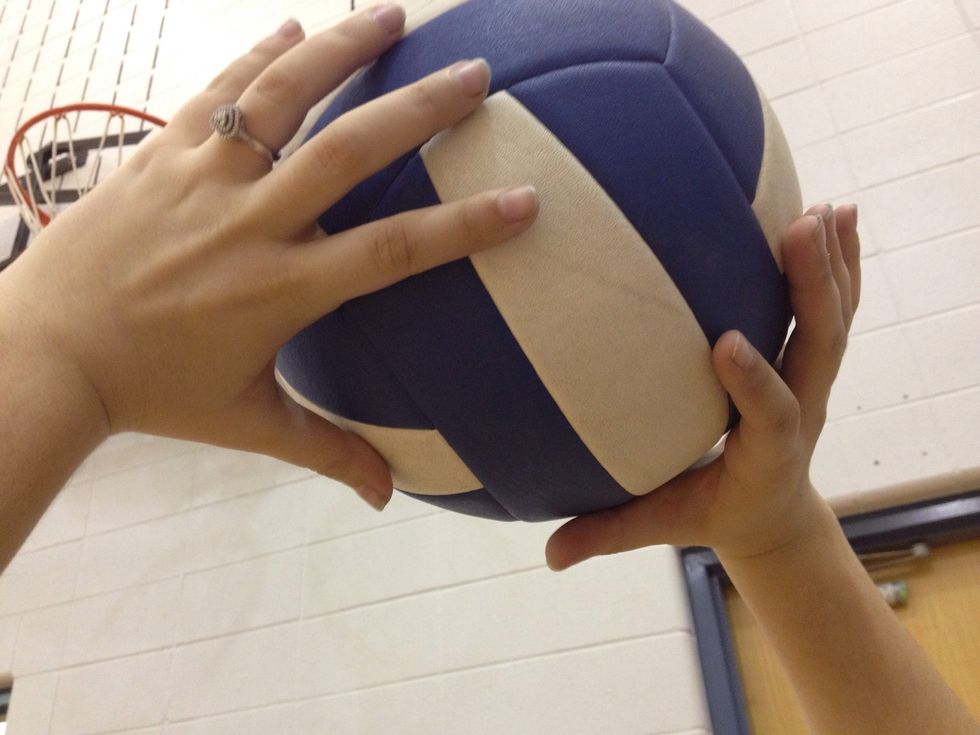 This is how the ball should fit in your hands when you are getting ready to push the ball in a different direction.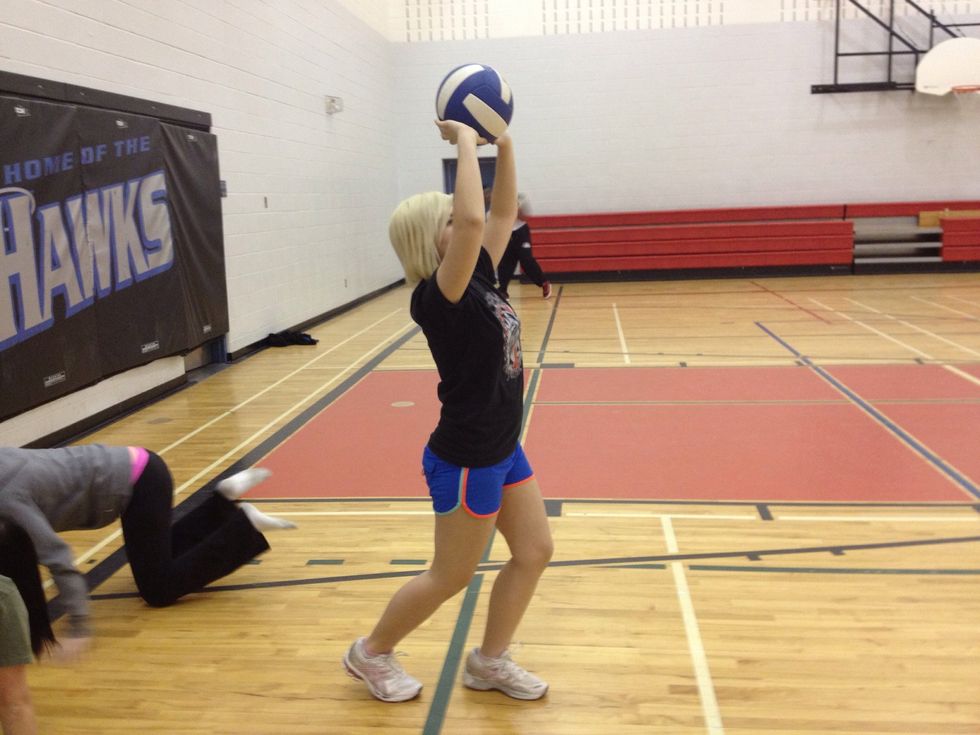 This is what your form should look like. Your hips should be square, and legs and arms bent.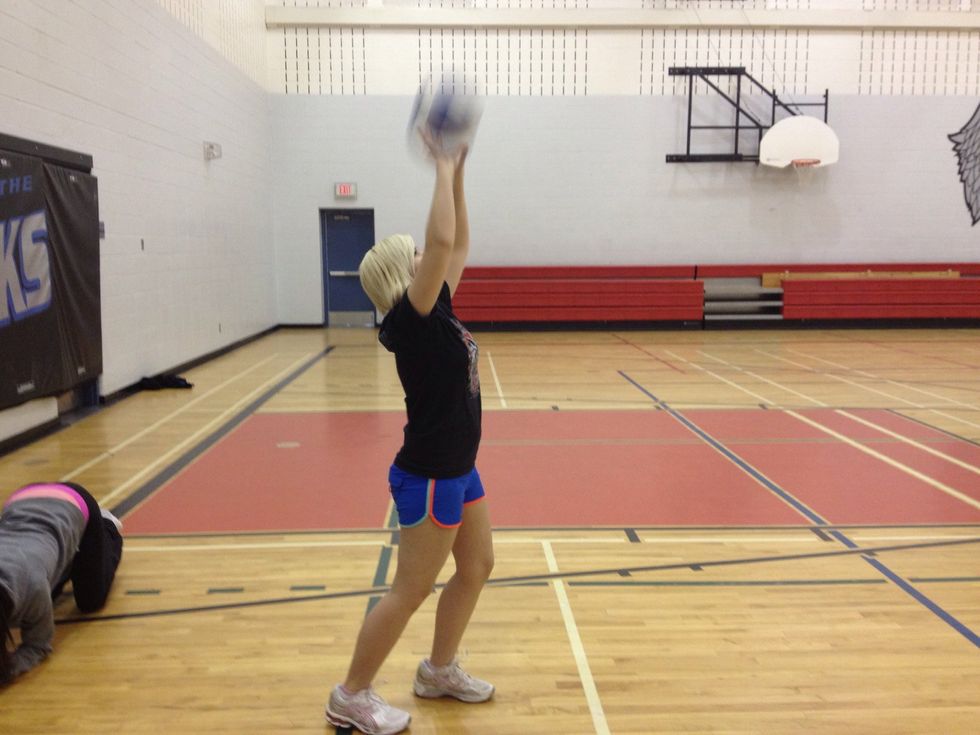 Step 4: propel the ball mostly using your legs, and push the ball in the direction you want using your wrists.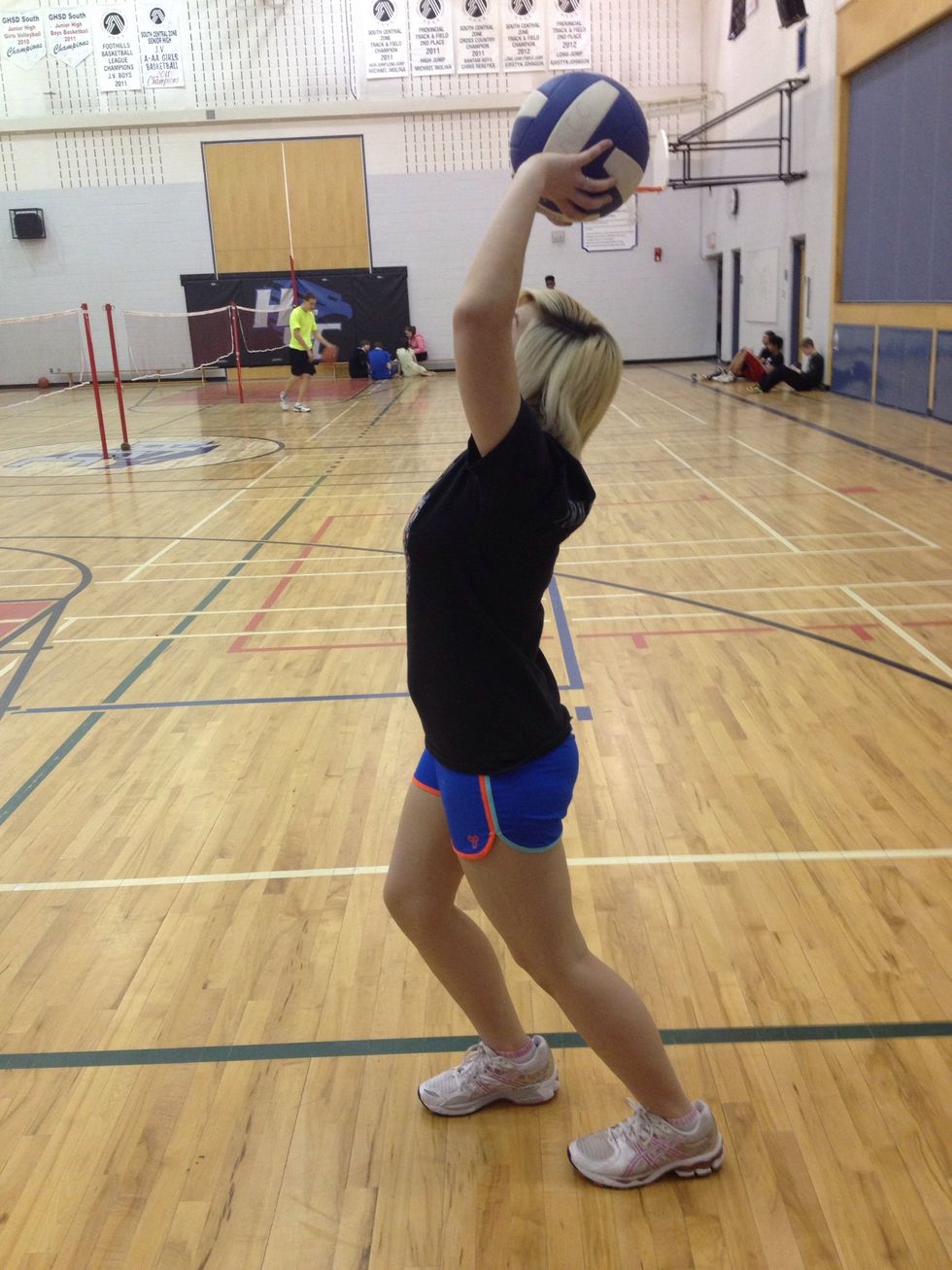 Progression: instead of having the ball on your hairline, it will be slightly back, and the bend in your wrist will be further back.
Progression 2: extend your body the same as you would normally an the ball will go behind you.
The creator of this guide has not included tools