A holiday, or any day, is made more special by setting an attractive table. Here's how!
123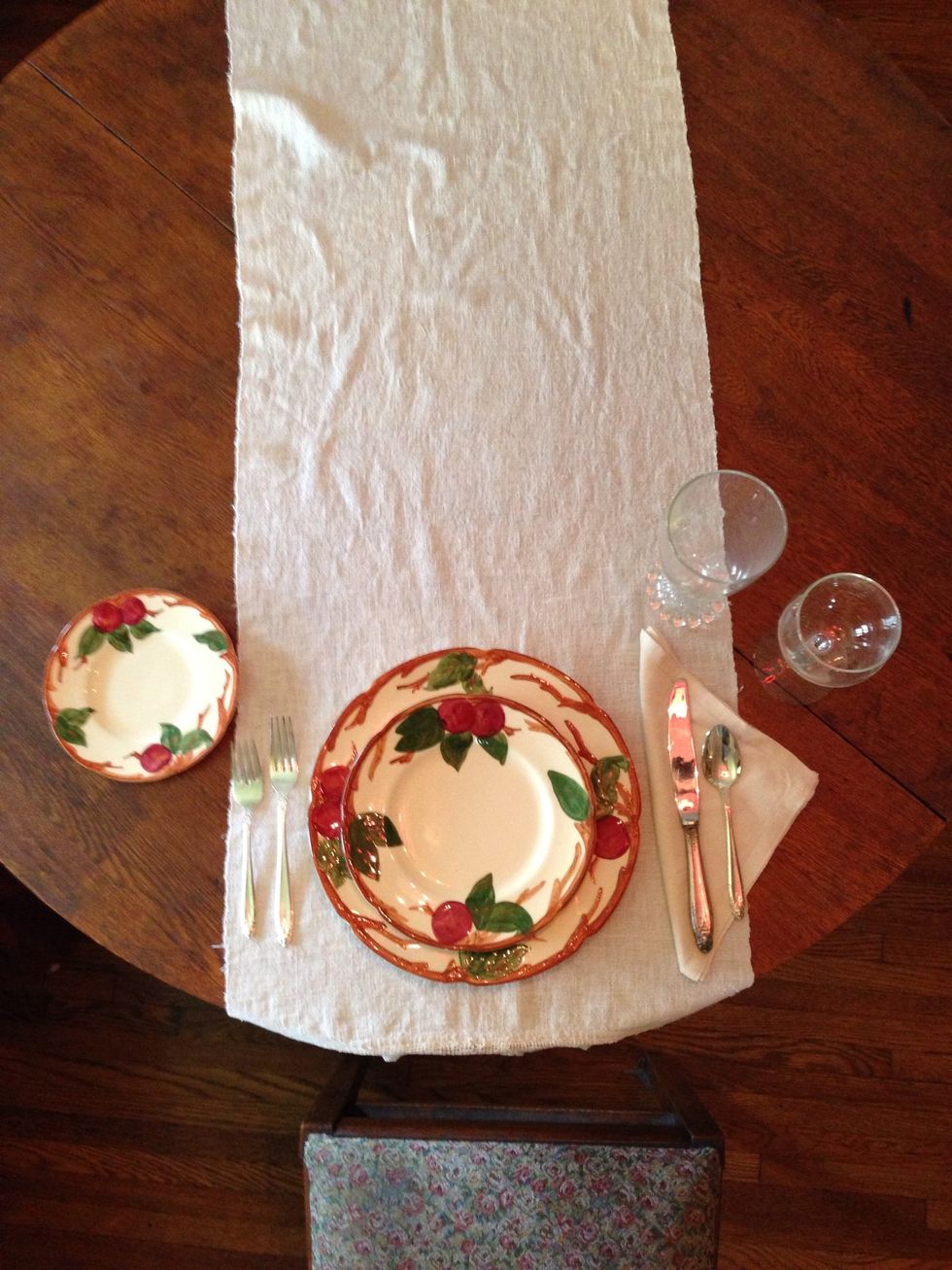 While dining options are far less formal for entertaining these days, some standard "rules" still apply when setting the table for your guests. Here are a few!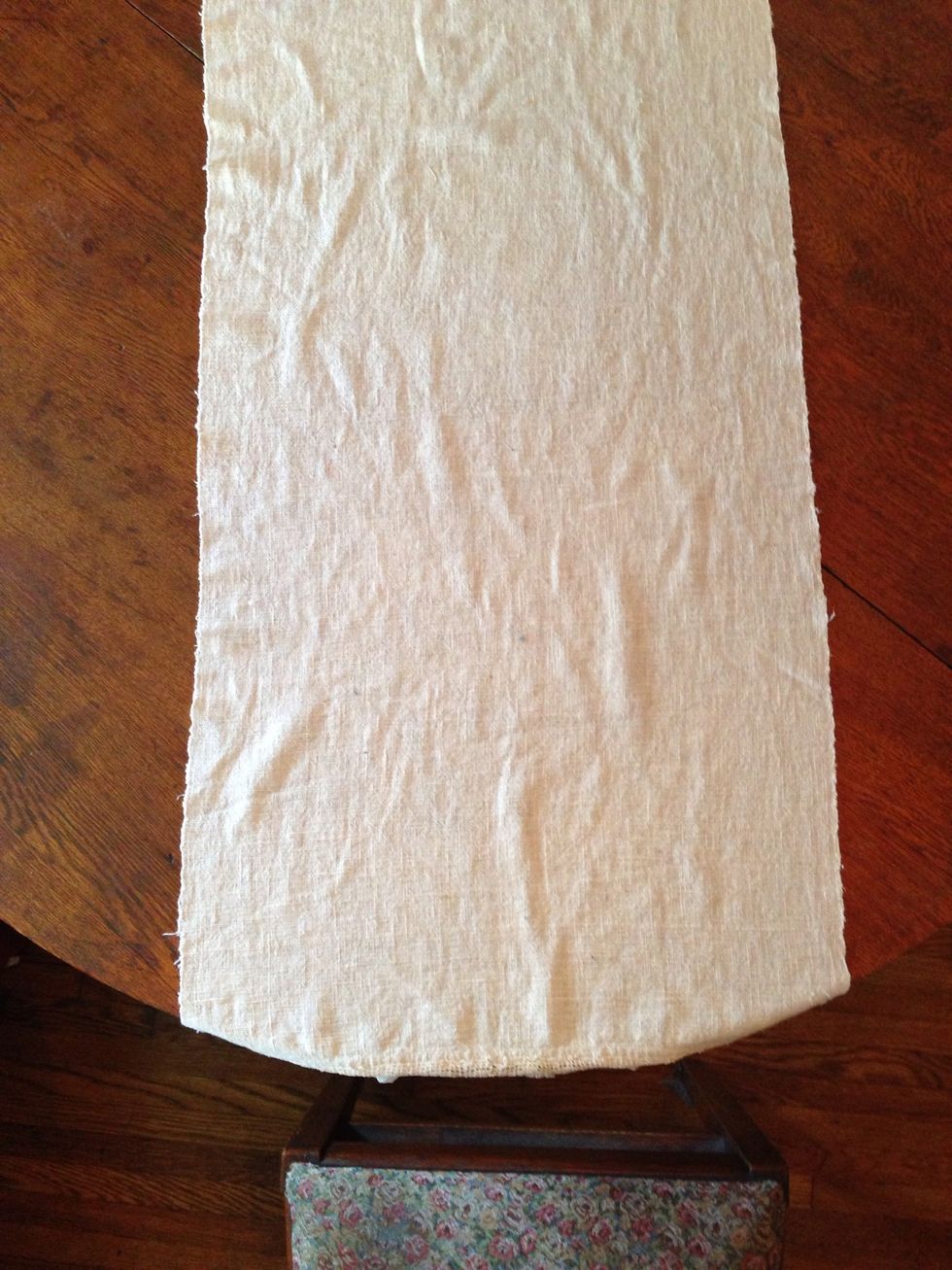 Start with your table cloth, place mats, or table runner. In this example I am using an antique hand woven runner.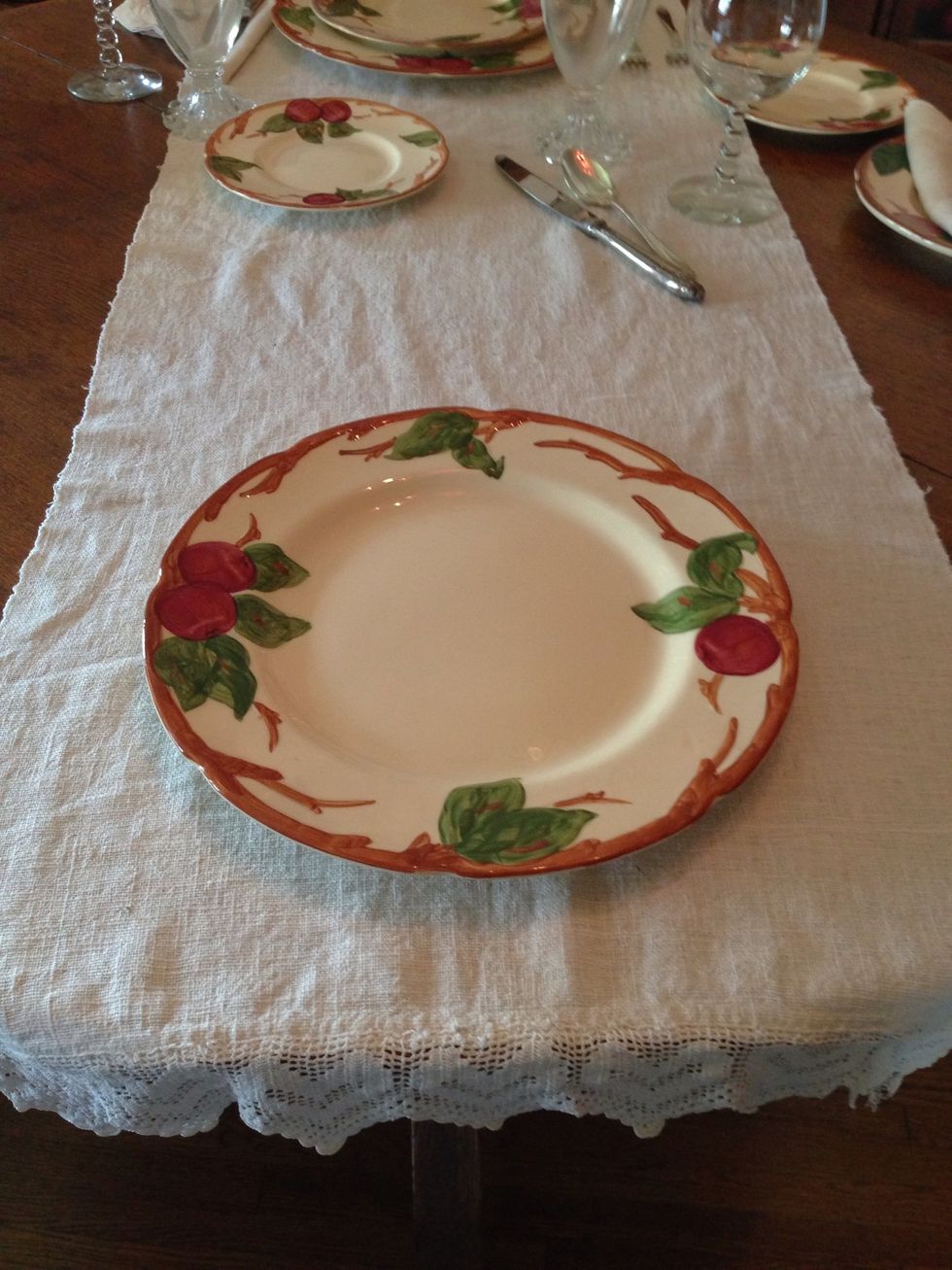 Place your dinner plate on the cloth. Dinner plates are at least 10" in diameter.
The dinner plate should be 2 to 3 inches from the edge of the table in front of each chair.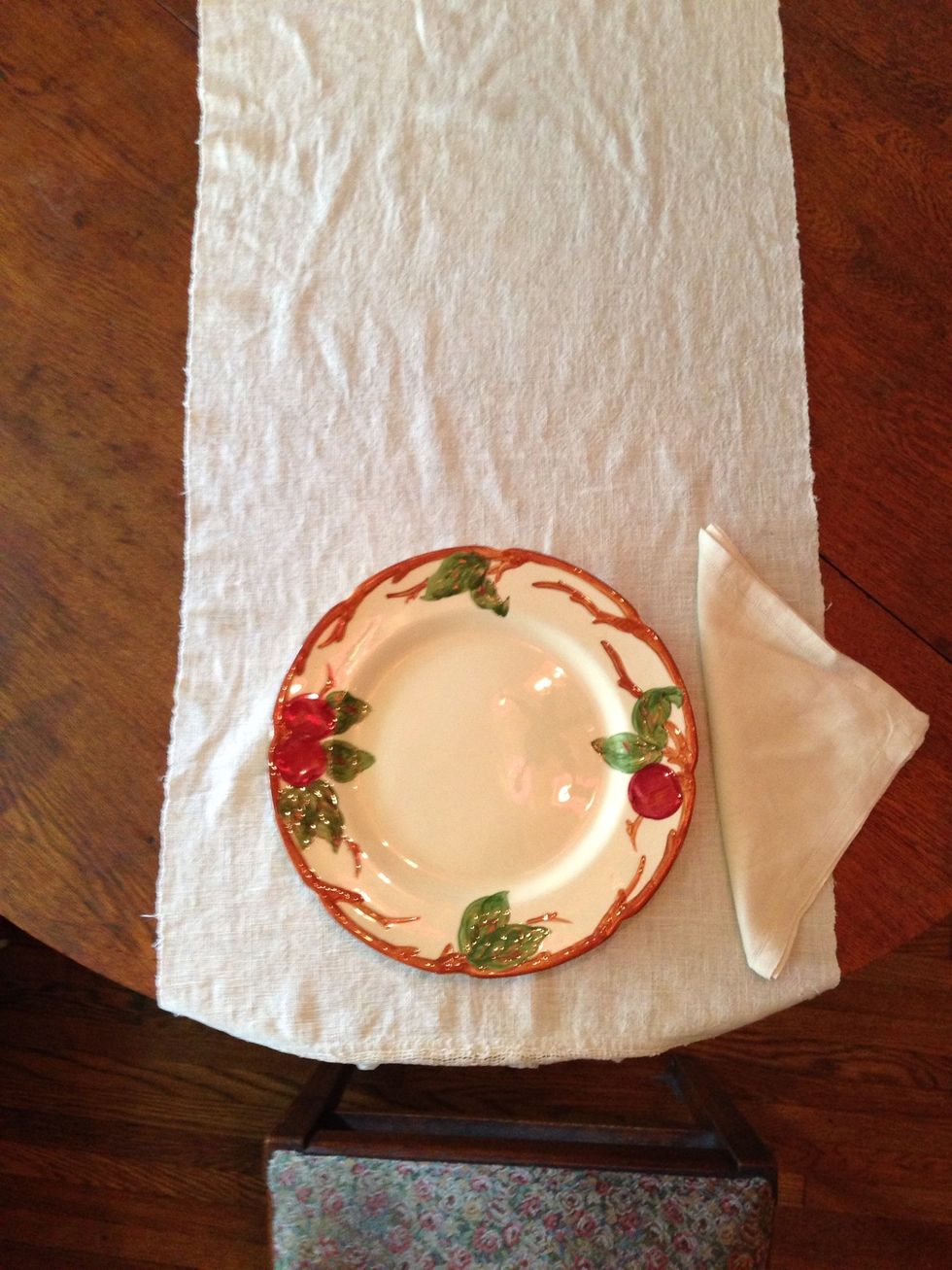 Place your napkin to the right of the plate. There are many ways to fold a napkin here on Snapguide. I chose a simple triangle fold.
Next, place the knife (with the blade facing the plate) at the right edge of the plate. If you are placing the napkin elsewhere, the silverware would go directly on the cloth.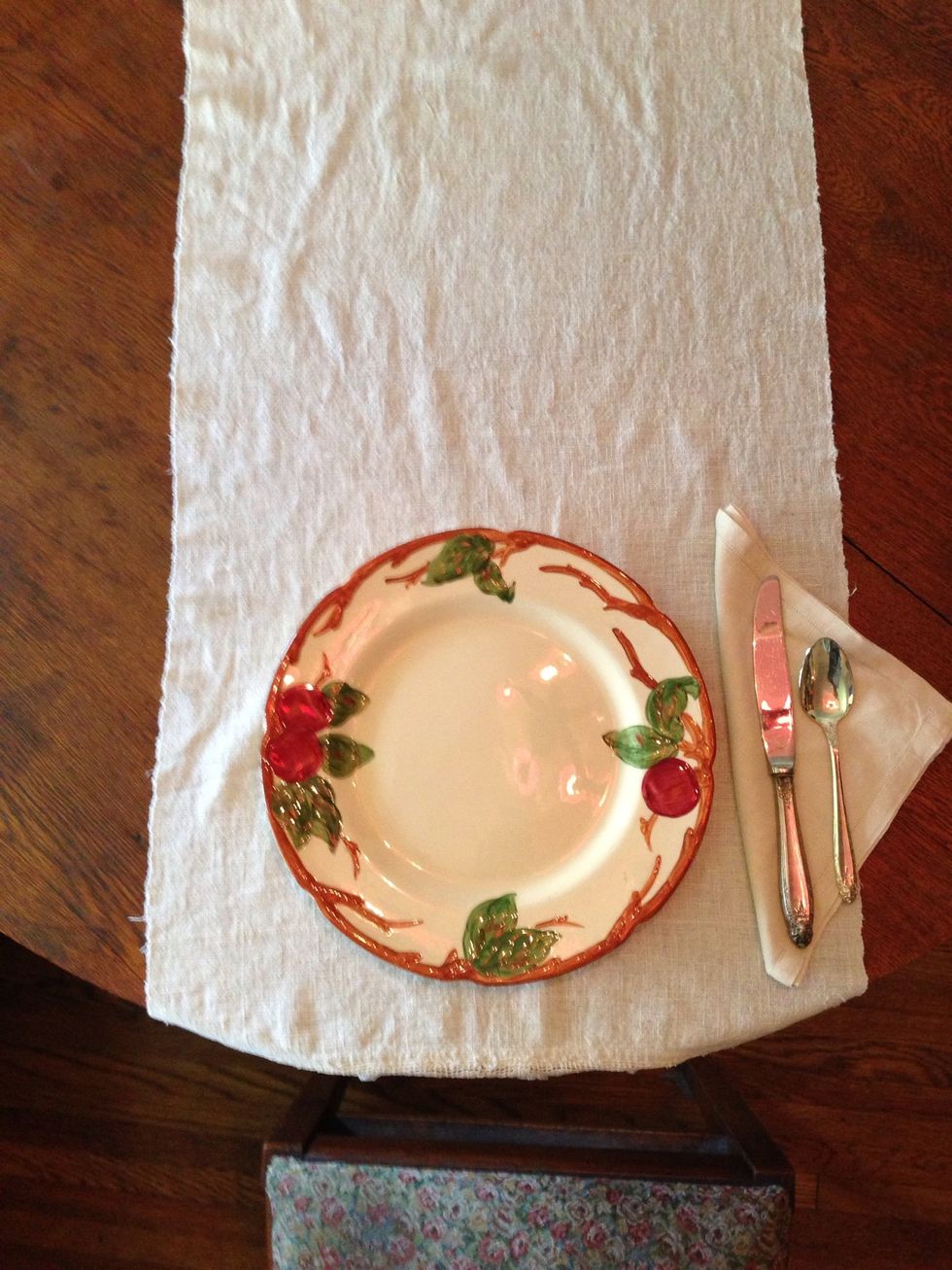 The spoon comes next, to the right of the knife.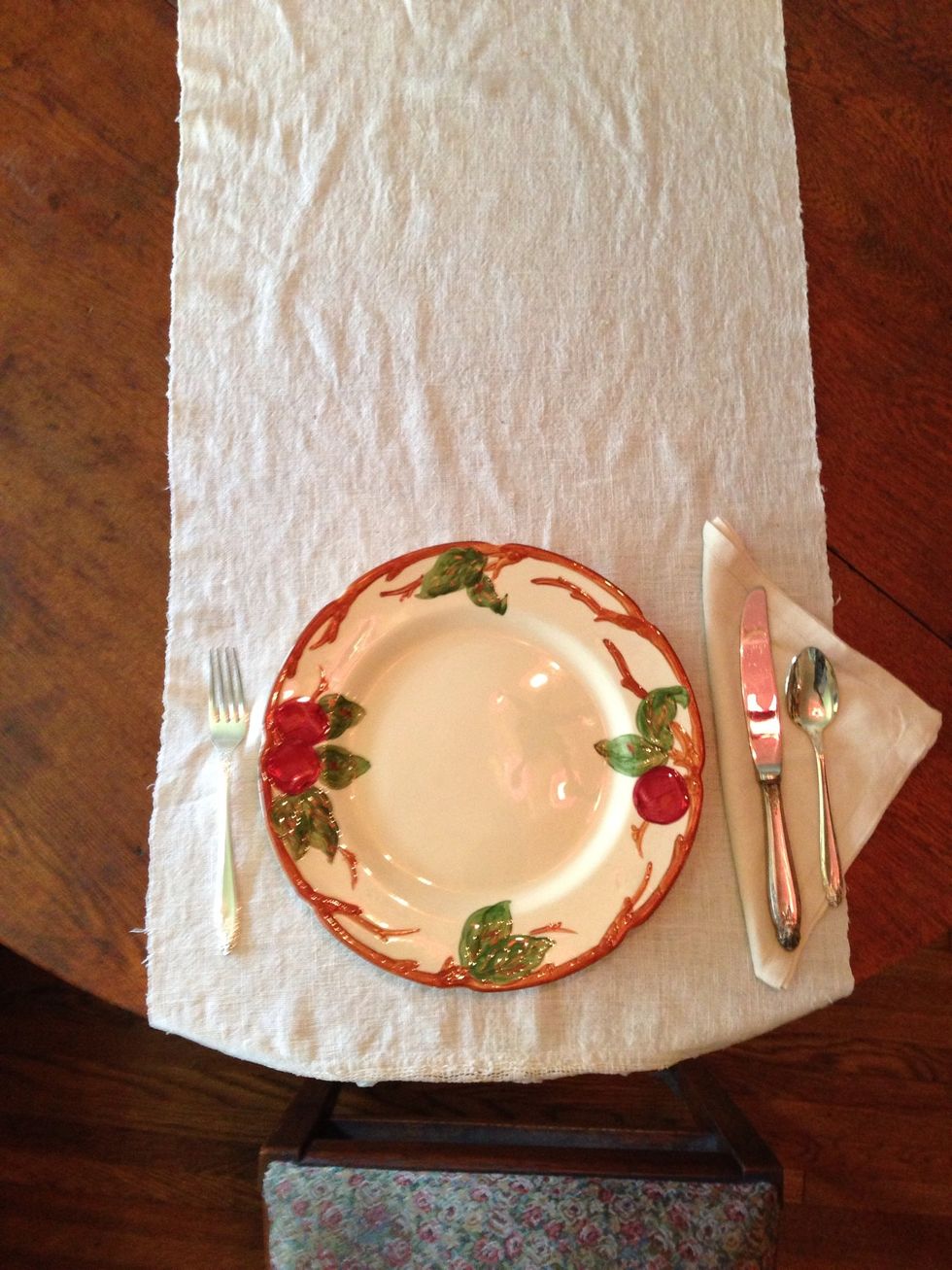 Now place the entrée fork to the left of the dinner plate.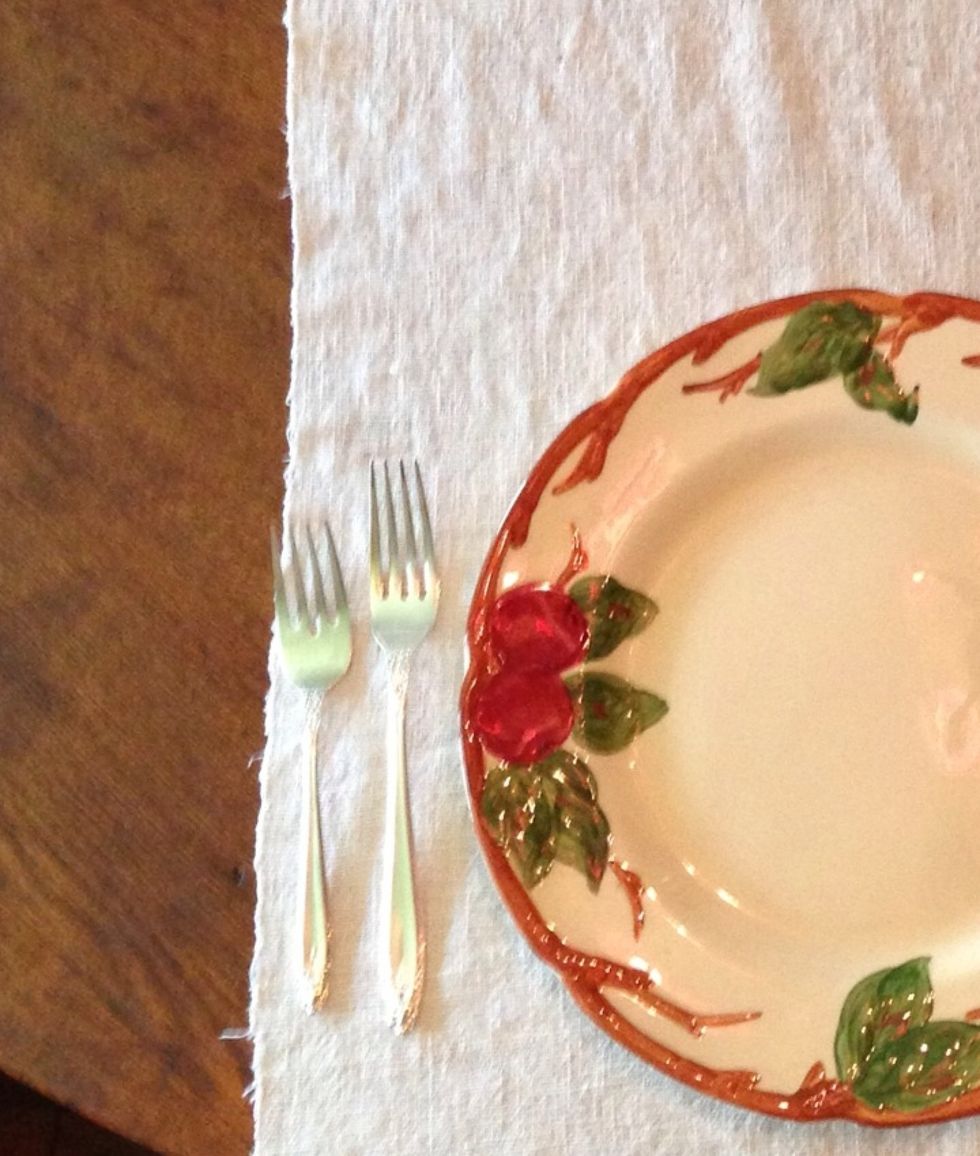 The salad fork goes to the right of the entrée fork. The silver is always placed 'from the outside in' meaning the fork you use first is on the outer edge.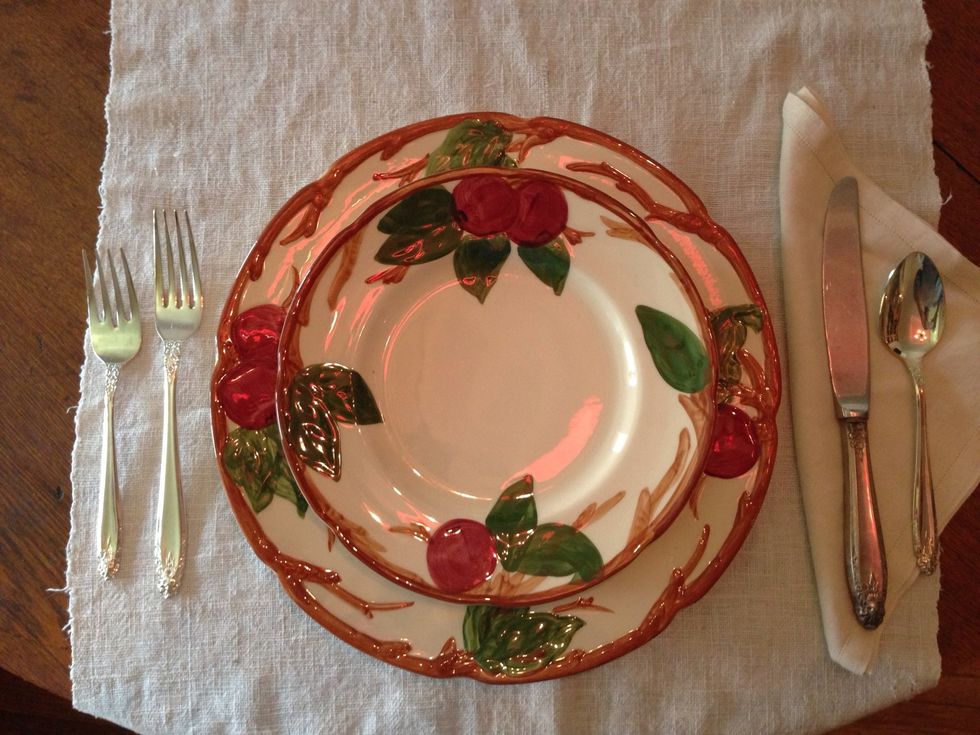 The salad plate goes on top of the dinner plate. We are serving salad ahead of the main course in the "western fashion".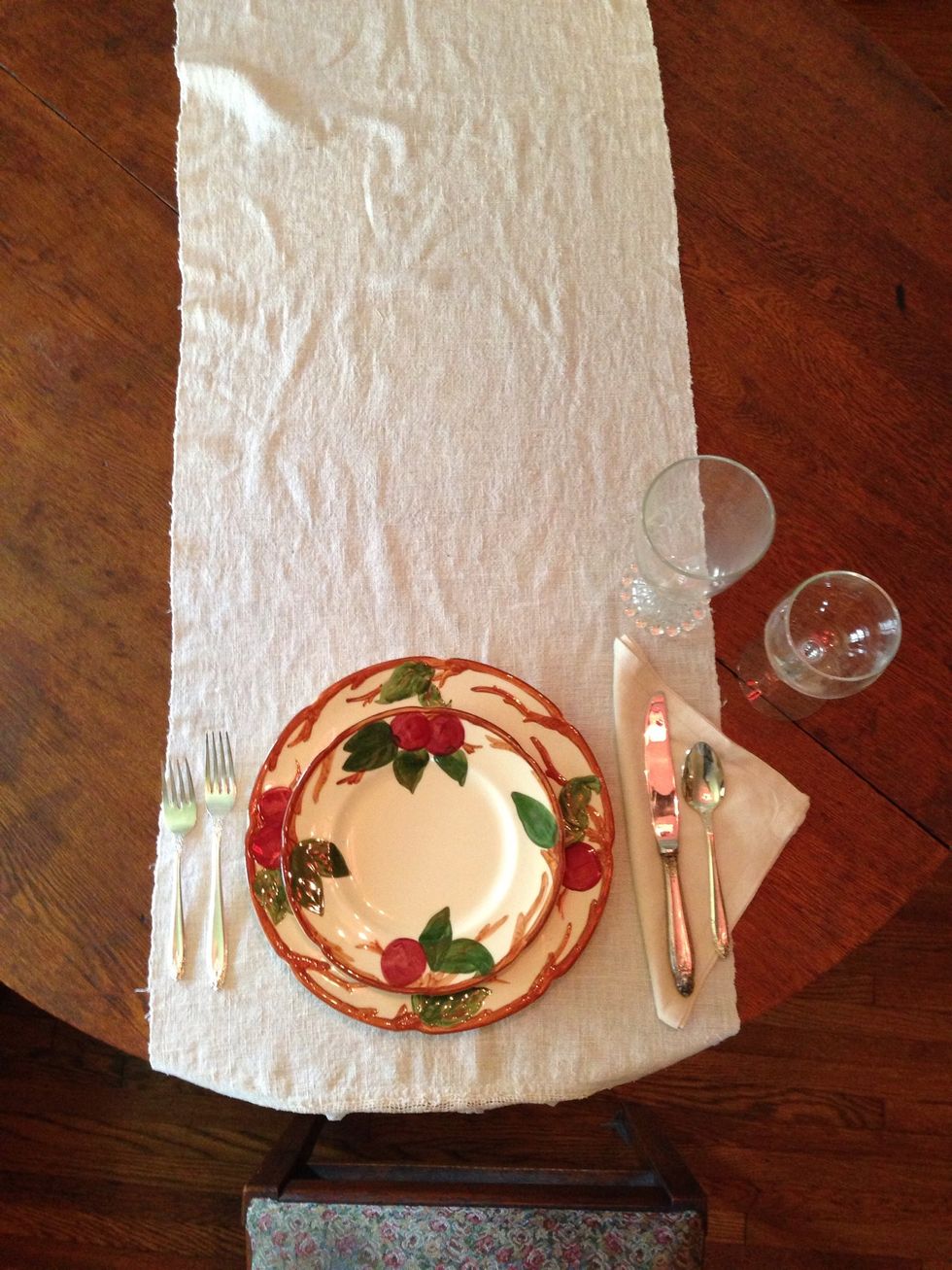 Place the water glass at the tip of the knife. Typically stemmed glassware only is used at all meals served after 11:30 in the morning.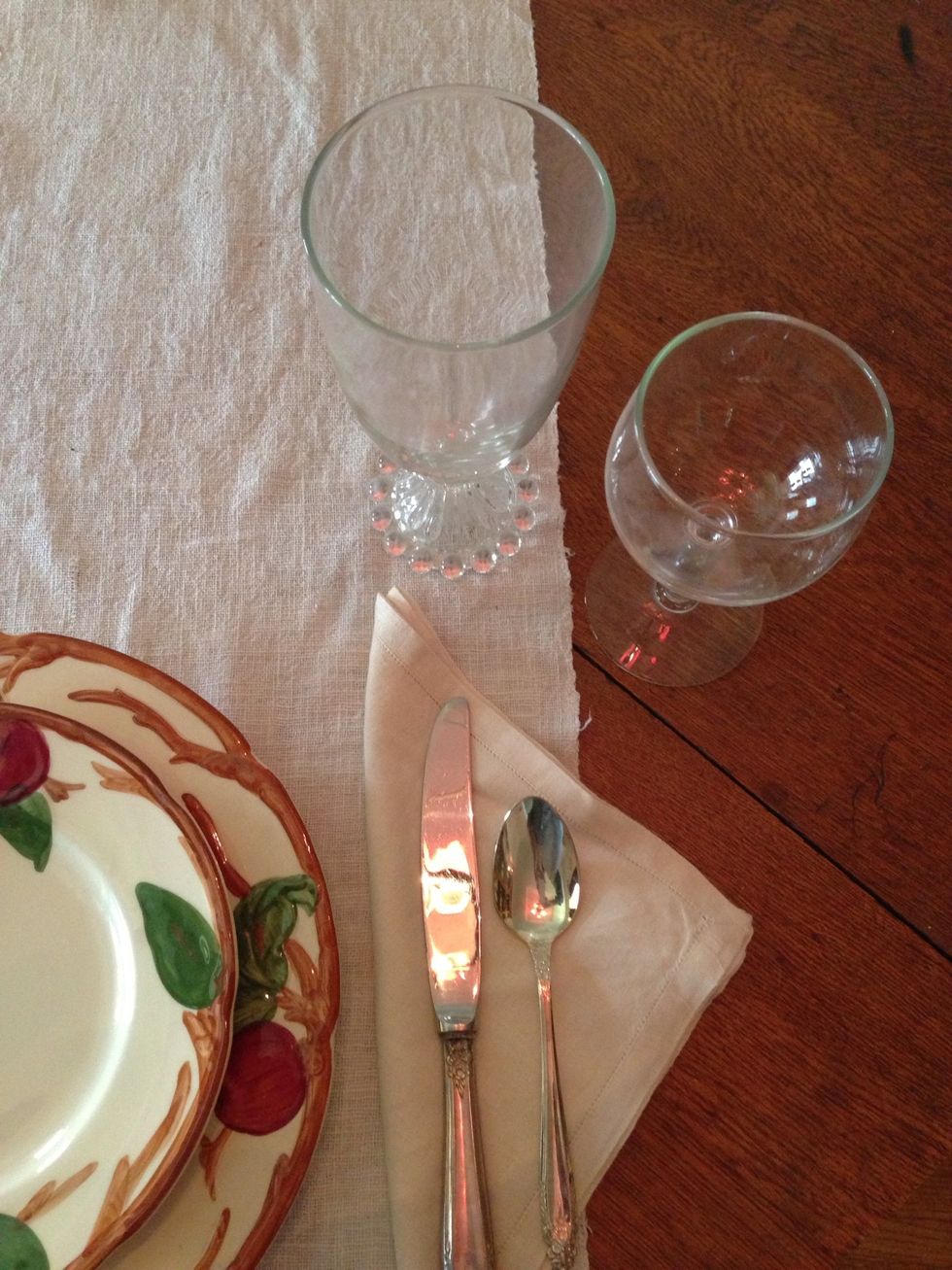 The wine glass goes to the right of the water glass.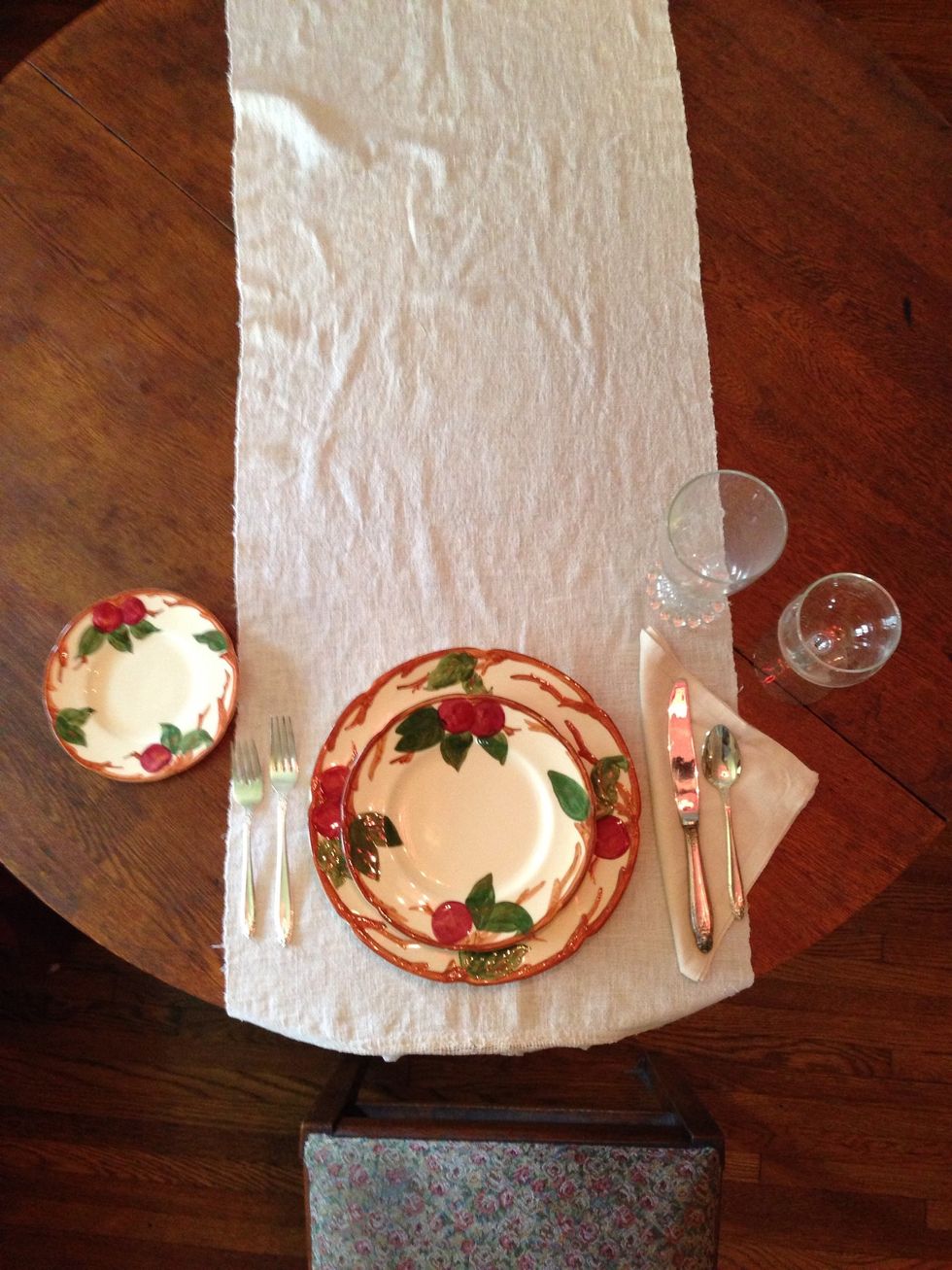 Finally place the bread plate to the left of the forks and slightly above them as shown.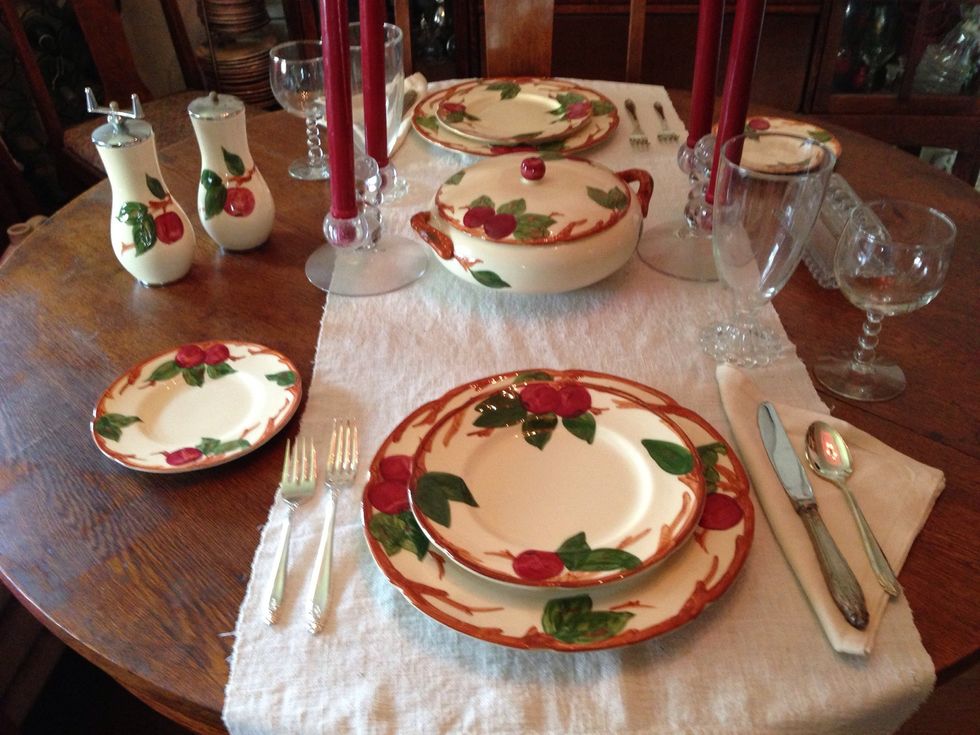 Add your serving items and centerpiece and you are ready for a lovely meal! Enjoy!
1.0 Table
Chairs
Table linens
Napkins
Plates
Cutlery
Glassware
Dave Temple
Vintage Dealer, Social Media Guy, Foodie, Collector of household tips, Fashionista, Virgo!