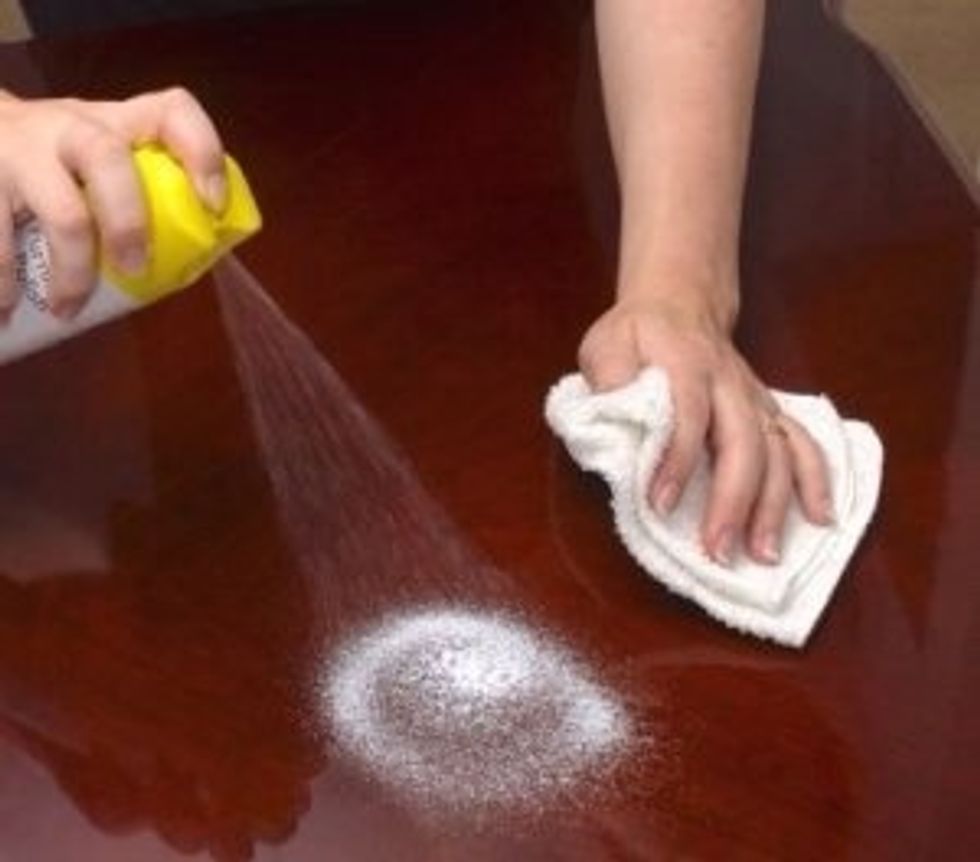 First, make sure the table is clean before setting the it.
Next, put the placemat on the table.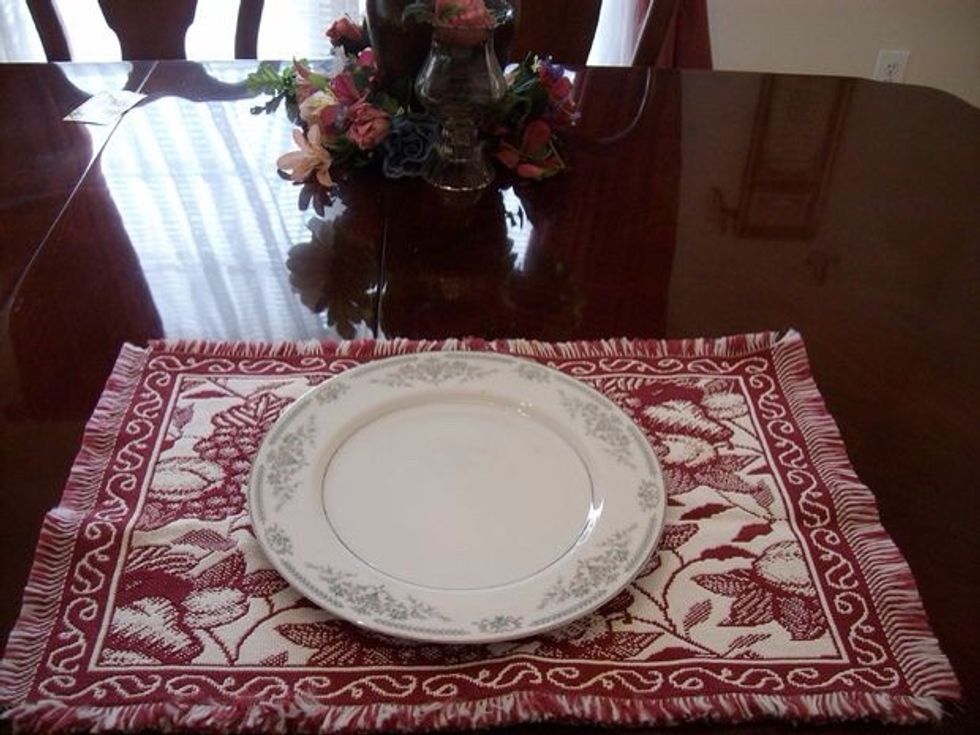 Then put the plate down.
Fold the napkin in half, and place it on the left side.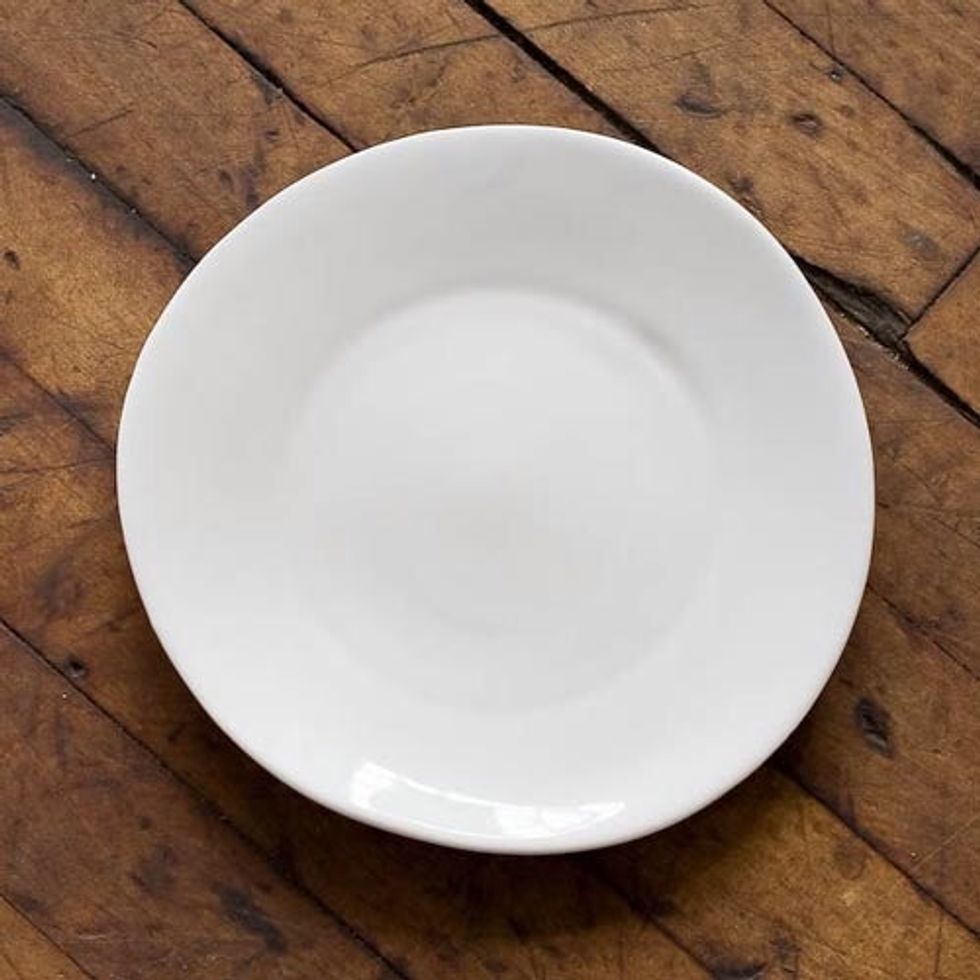 Put the salad plate to the left of the napkin.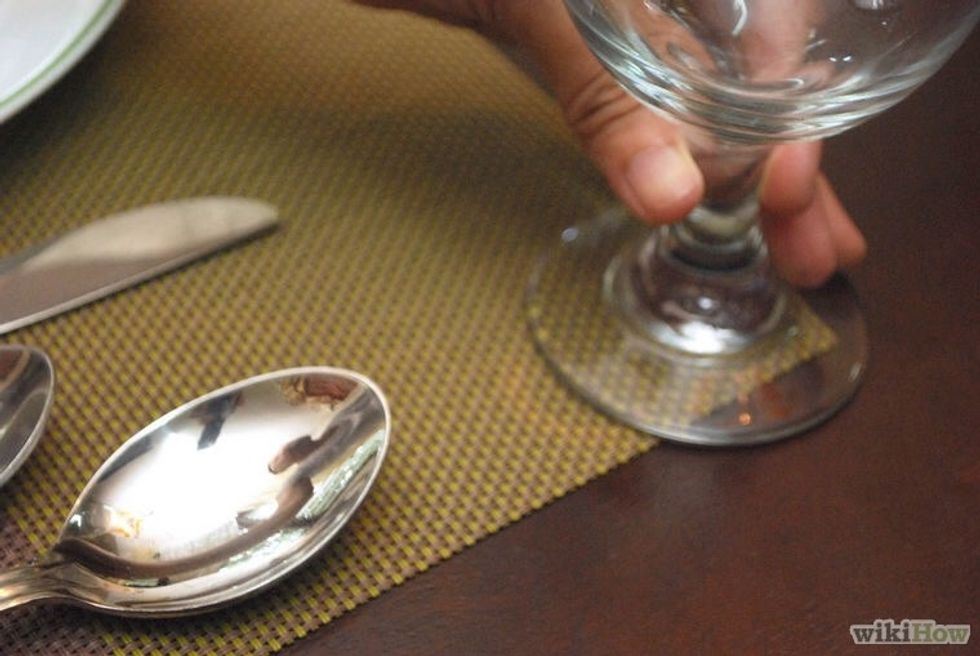 The water, wine, and tea glasses on the top right.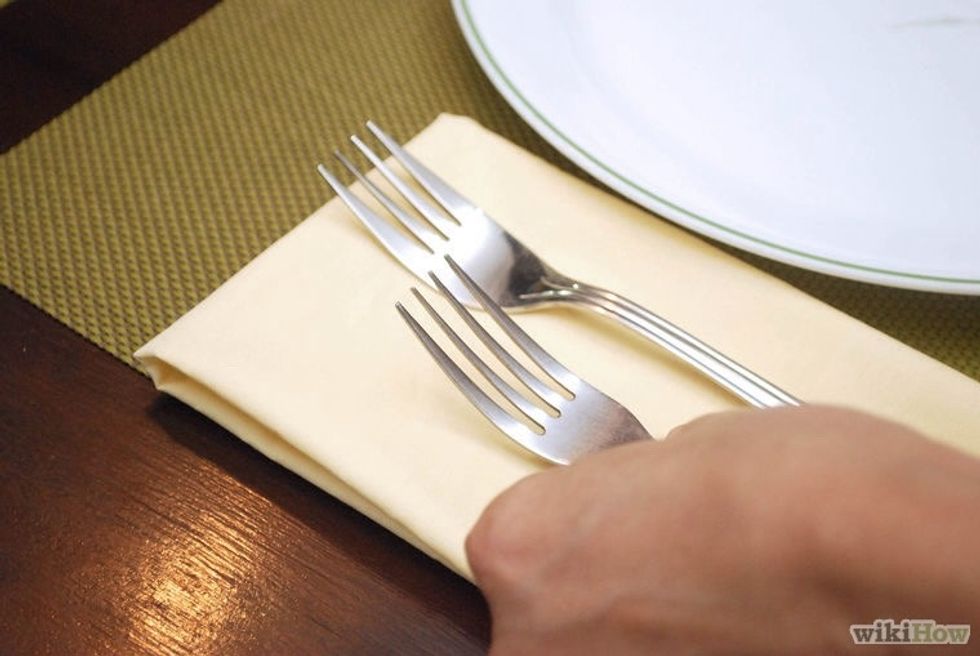 Next, put a salad and dinner fork on the napkin.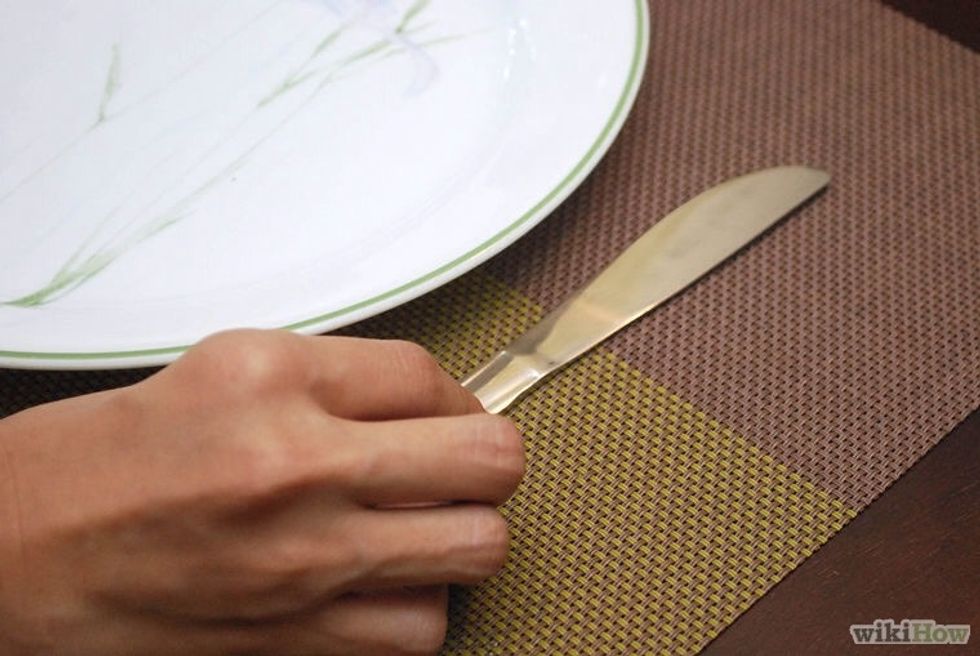 Put the knife on the right side of the plate with the sharp part facing in.
Then put the soup and tea spoons on the right of the knife.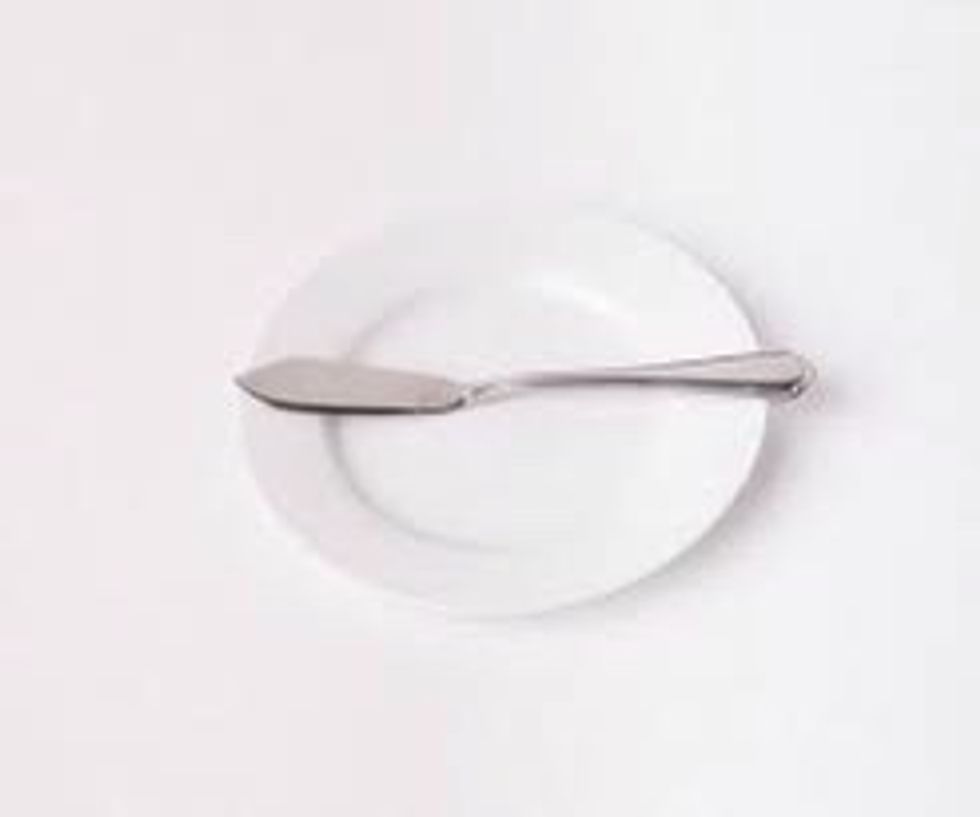 Put the bread plate along with butter knife on the top left.
And finally put the dessert fork and spoon on the top of the plate.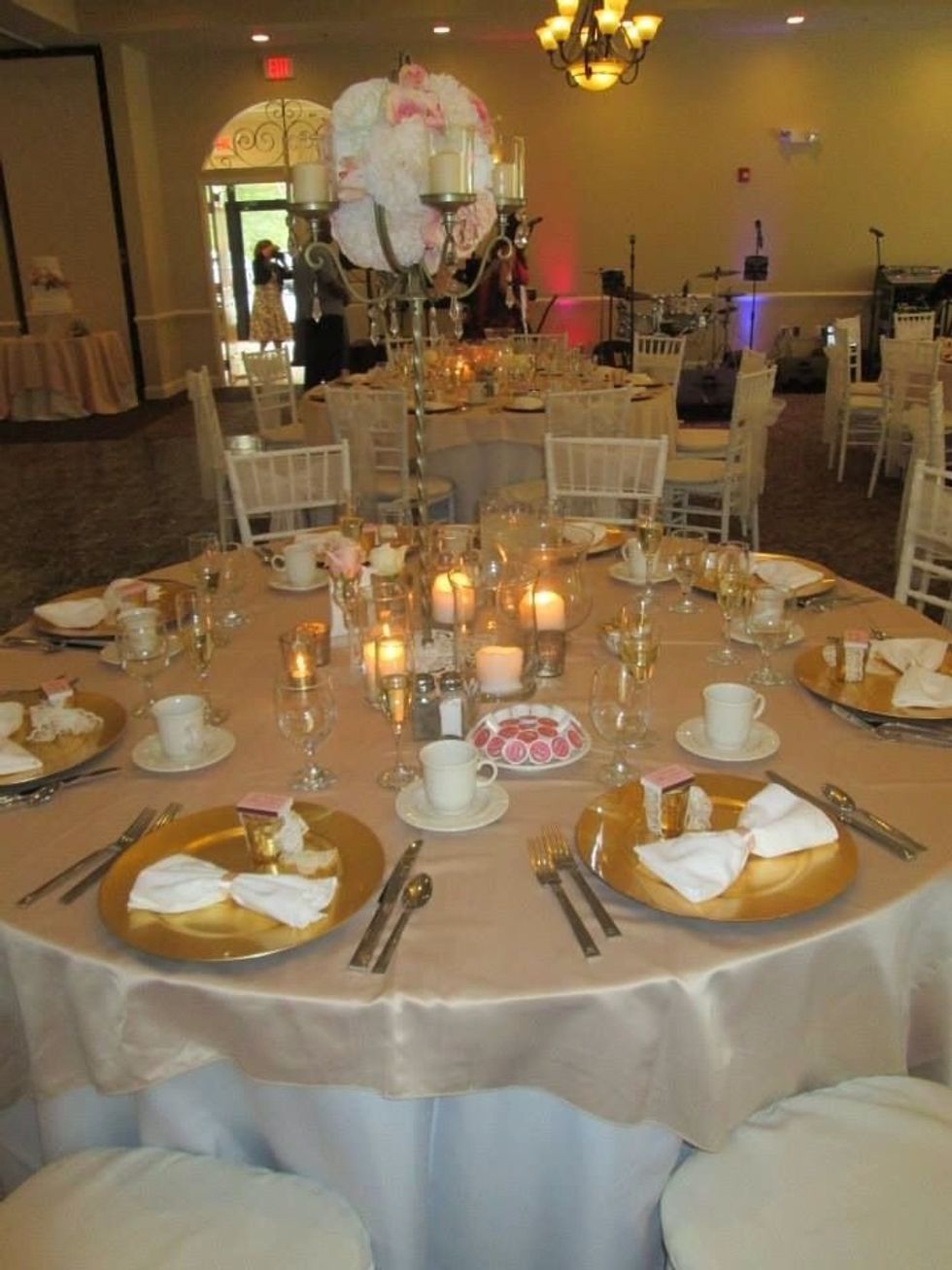 Then you are ready to enjoy your meal.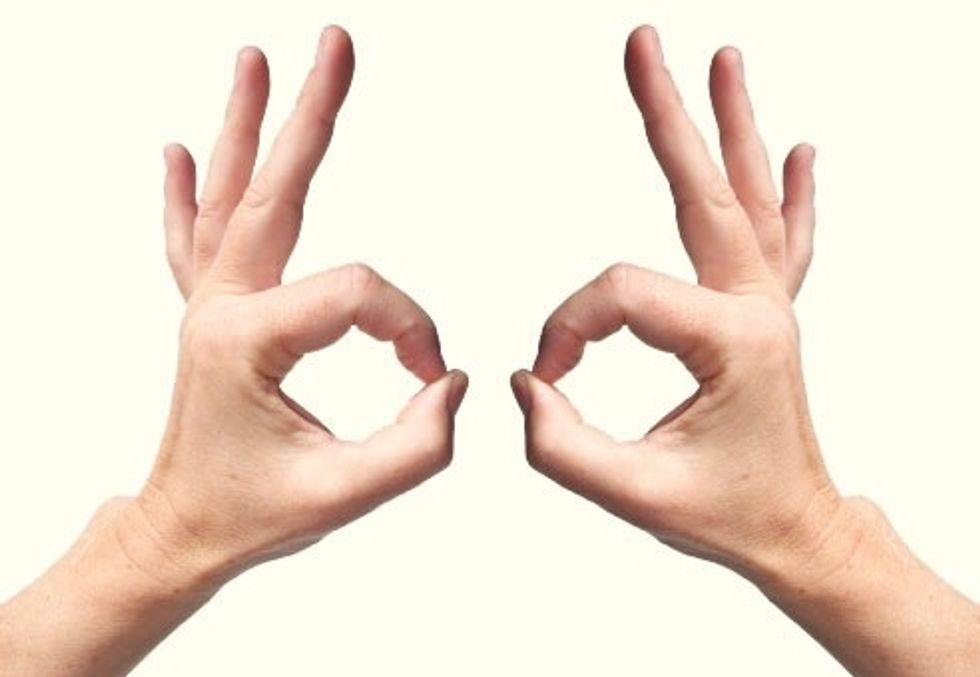 And if you ever forget which side to put the drink or bread plate on, make an ok sign with both hands. They will form a b and a d. B stands for bread plate and d stands for drink.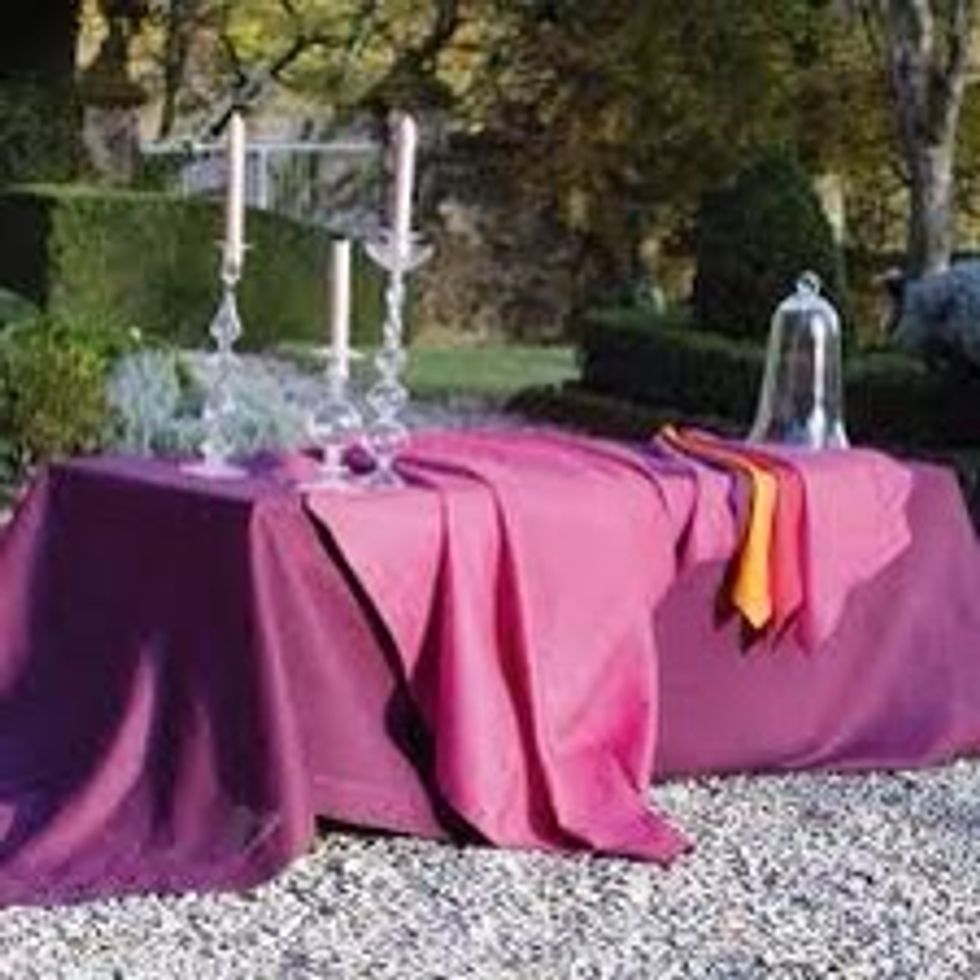 And if you are having a more high end dinner put candles and a table cloth on the table after cleaning.
Some basic table manners are: Chew with your mouth closed, keep elbows off the table,don't slurp or burp,and always ask for things to be passed to you instead of reaching.
That was only one of three ways to properly set a table. There is the basic way which is for every day normal house meals, the casual way which is for higher end settings, and the formal way, fancy
1.0 Placemat
2.0 Plates (one big one small)
3.0 Glasses
3.0 Forks
3.0 Spoons
1.0 Knife
1.0 Cleaning supplies
1.0 Napkin