Smart Goals: Specific, Measurable, Attainable, Realistic, Time Sensitive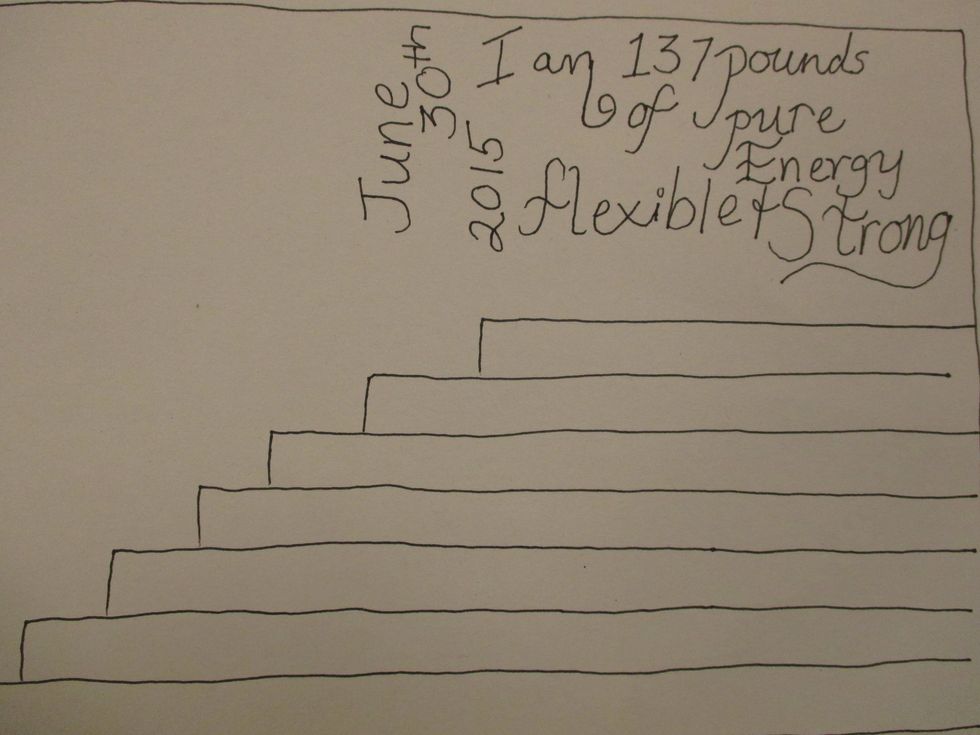 Once you've written your goal write it at the top of your page. Draw a staircase from the bottom to the top.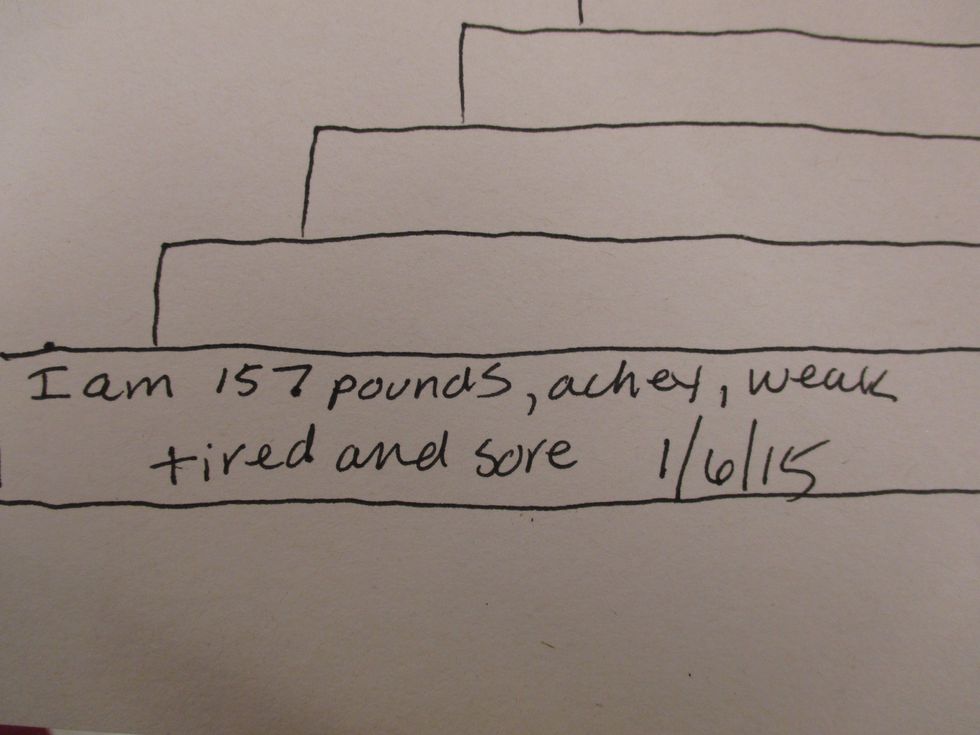 At the bottom describe how you are feeling at the beginning of your climb. Don't forget to put the date!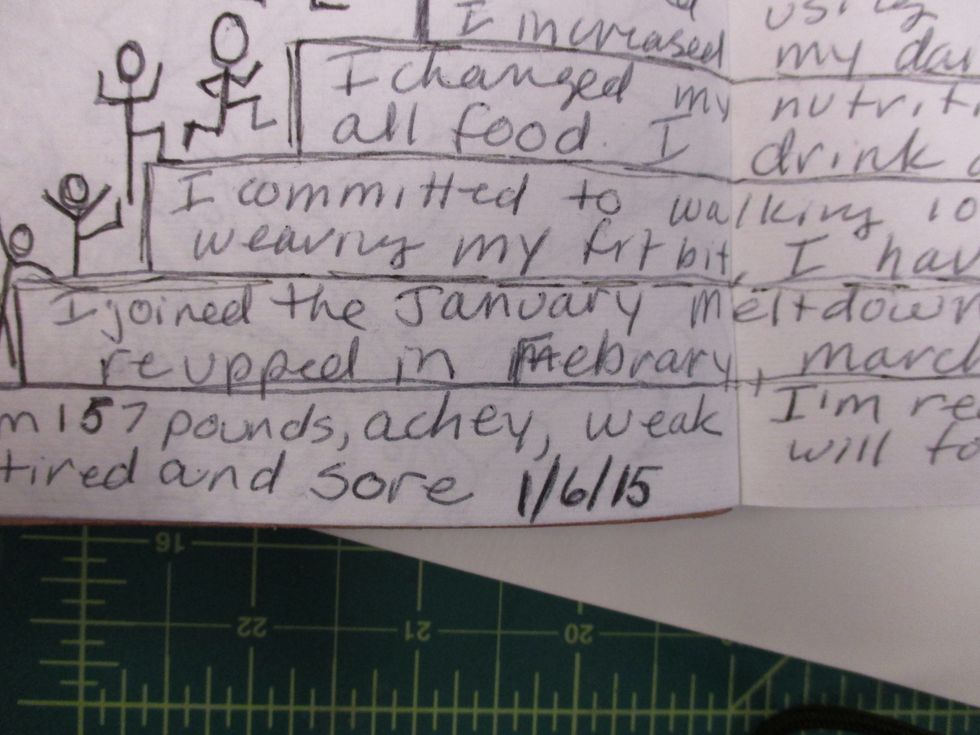 In each of these steps add actions you will take to achieve your goal. You don't have to fill all the steps at first. Just consider a couple of daily actions you can accomplish.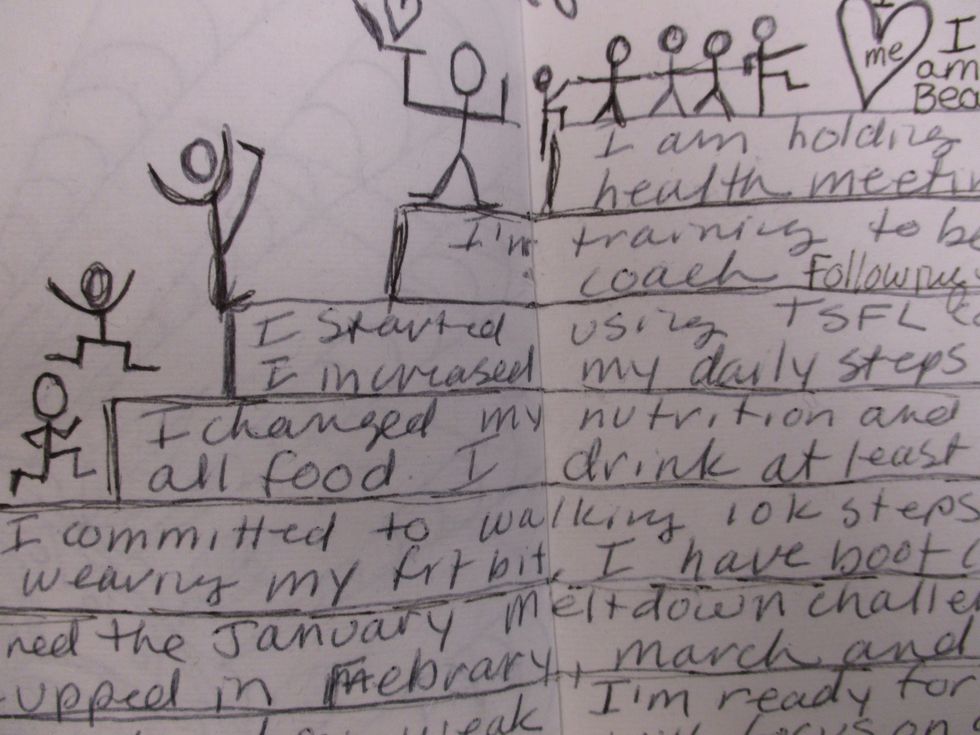 Continue adding actions and achievements to your steps.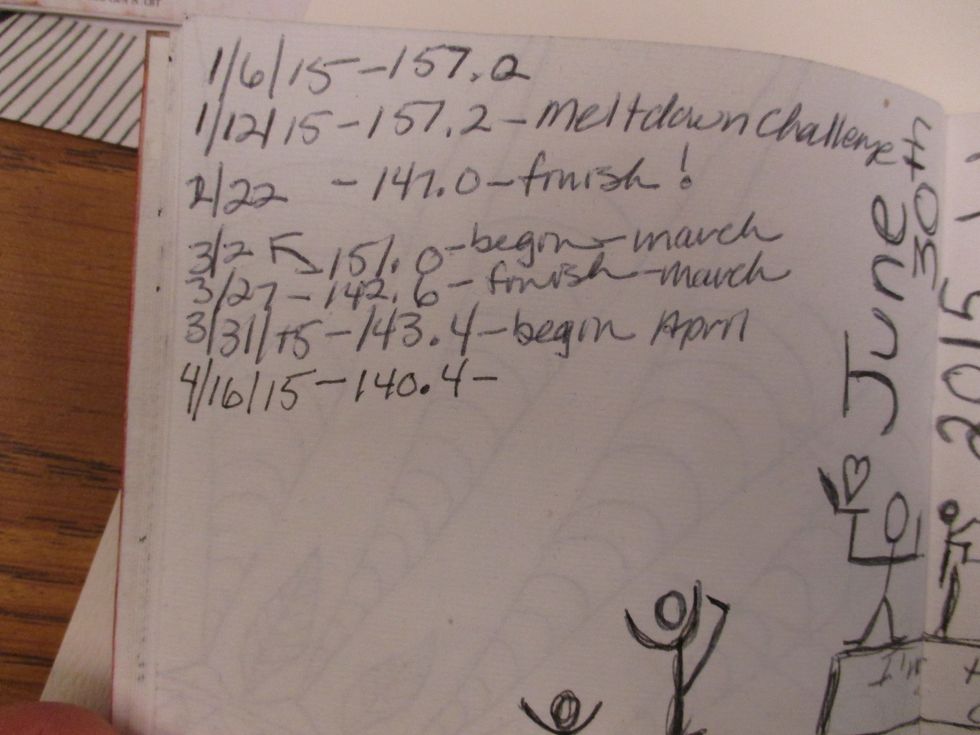 Keep a dated record of achievements and progress.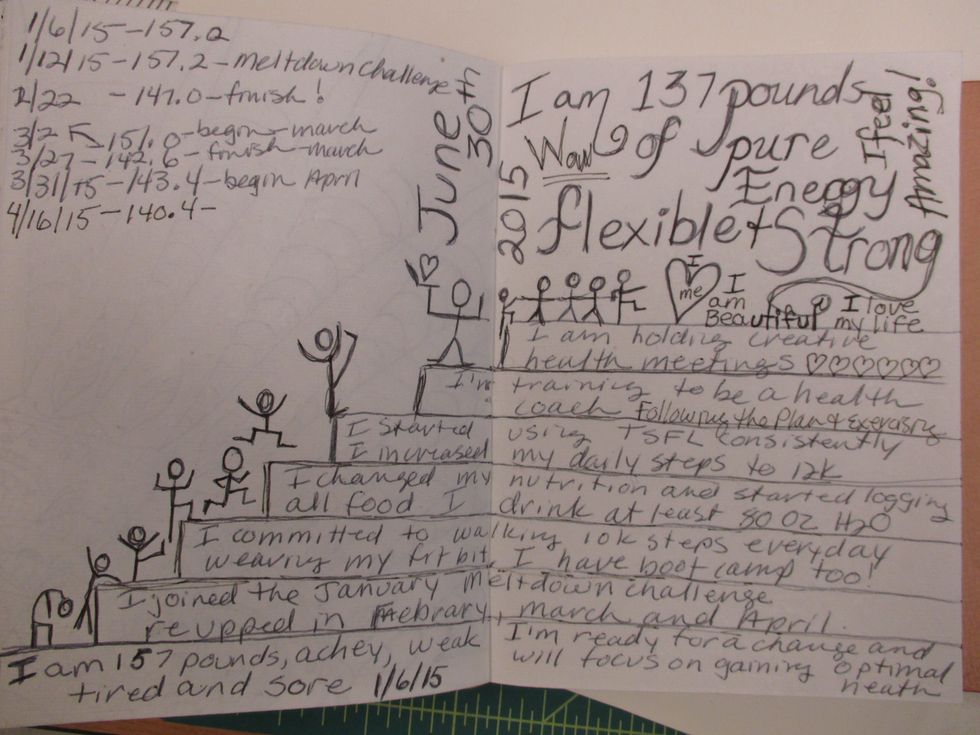 Add doodles, designs and inspirations. When I reach my goal I'll post my final page. I'm getting close!
Journal page or paper
pencil or pen
Optional: paint, colored pencils or markers
Karen Richards
I am an artist, a teacher, and health coach. My mission is to inspire people to discover the power of their imagination. Dare to create your better life!
www.karenarg.blogspot.com