Seared sea scallops can be tricky to cook right, follow my guide and youll succeed. I plated them with three different bases.
205
Costco scallops, from my understanding they're dry packed i.e., the chemical trisodium phosphate is NOT added. TSP helps increase shelf life and water content, thus hard to sear, & u pay h2o weight
Worked off a seafood risotto from Epicurious. http://www.epicurious.com/recipes/food/views/Seafood-Risotto-Risotto-ai-Fruitti-di-Mare-51112620?mbid=ipapp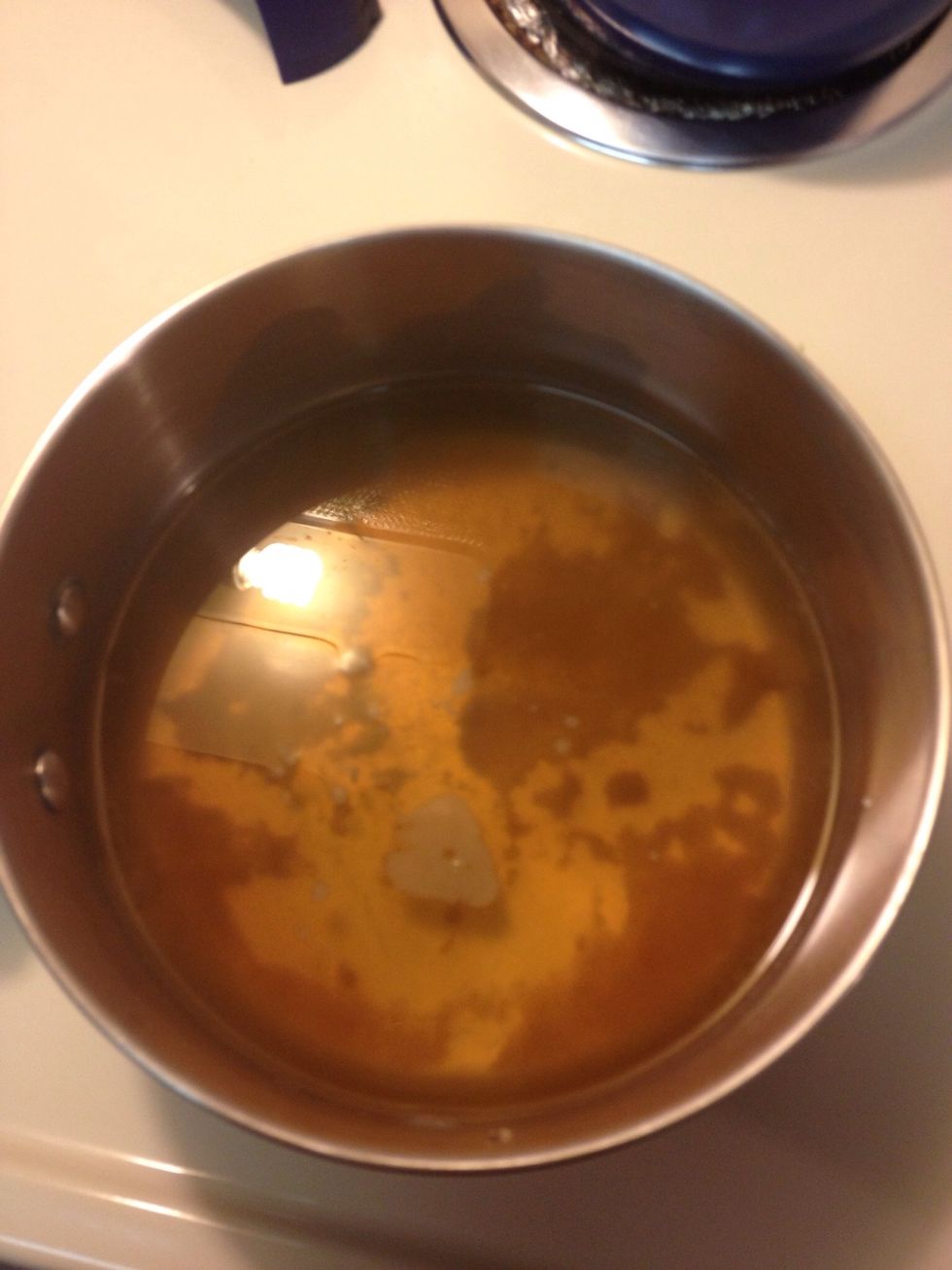 I used some crab stock I had in the freezer. Warm up in a separate pan for the risotto. Recipe calls for 2 1/2 cups fish or vegetable stock.
Warm Butter an olive oil butter- 1 tablespoon. olive oil- 1/3 cup.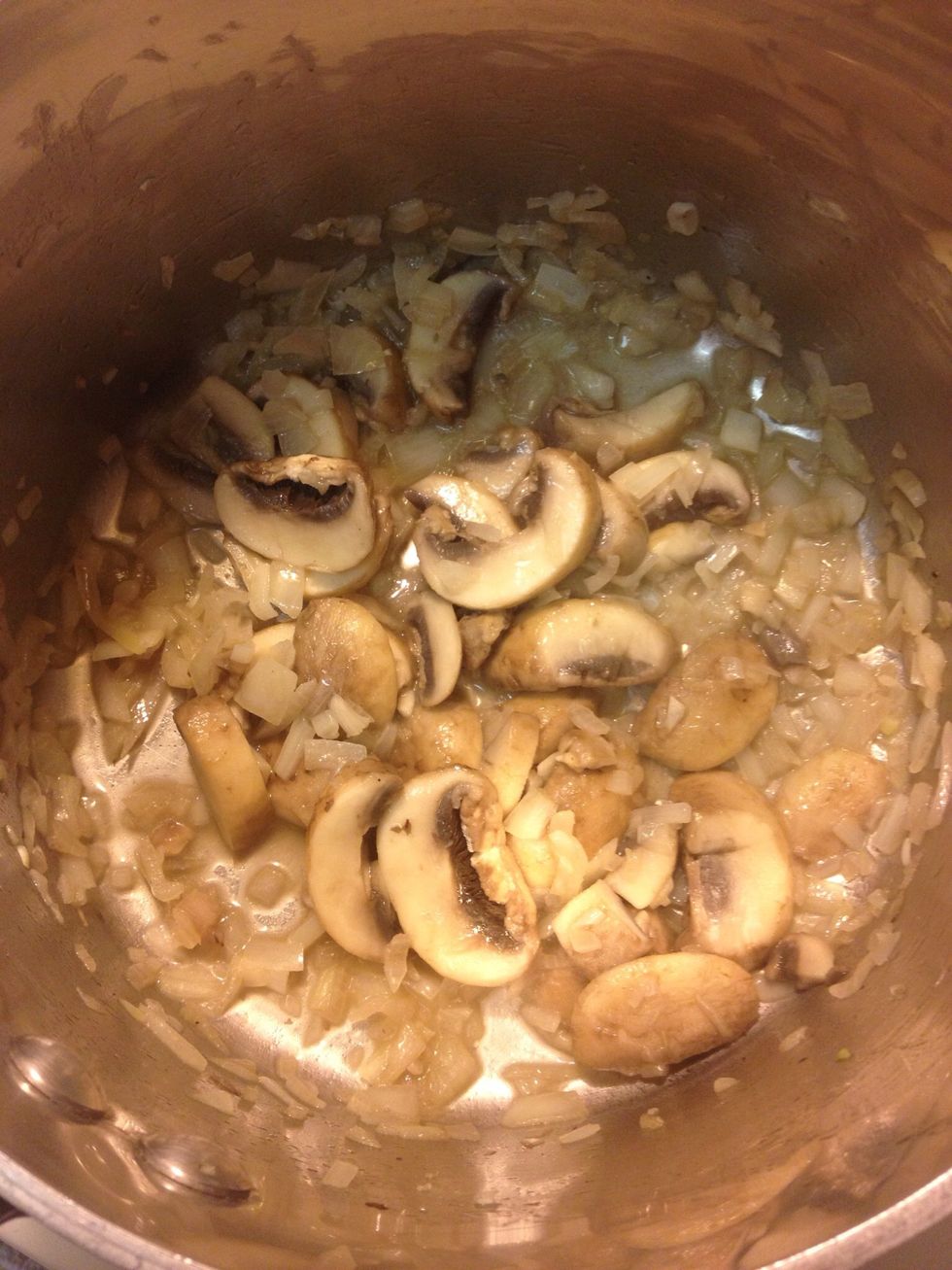 Shallots -1/2 cup thinly chopped. mushrooms -15 stems removed sliced thin Cook on low for 7 minutes.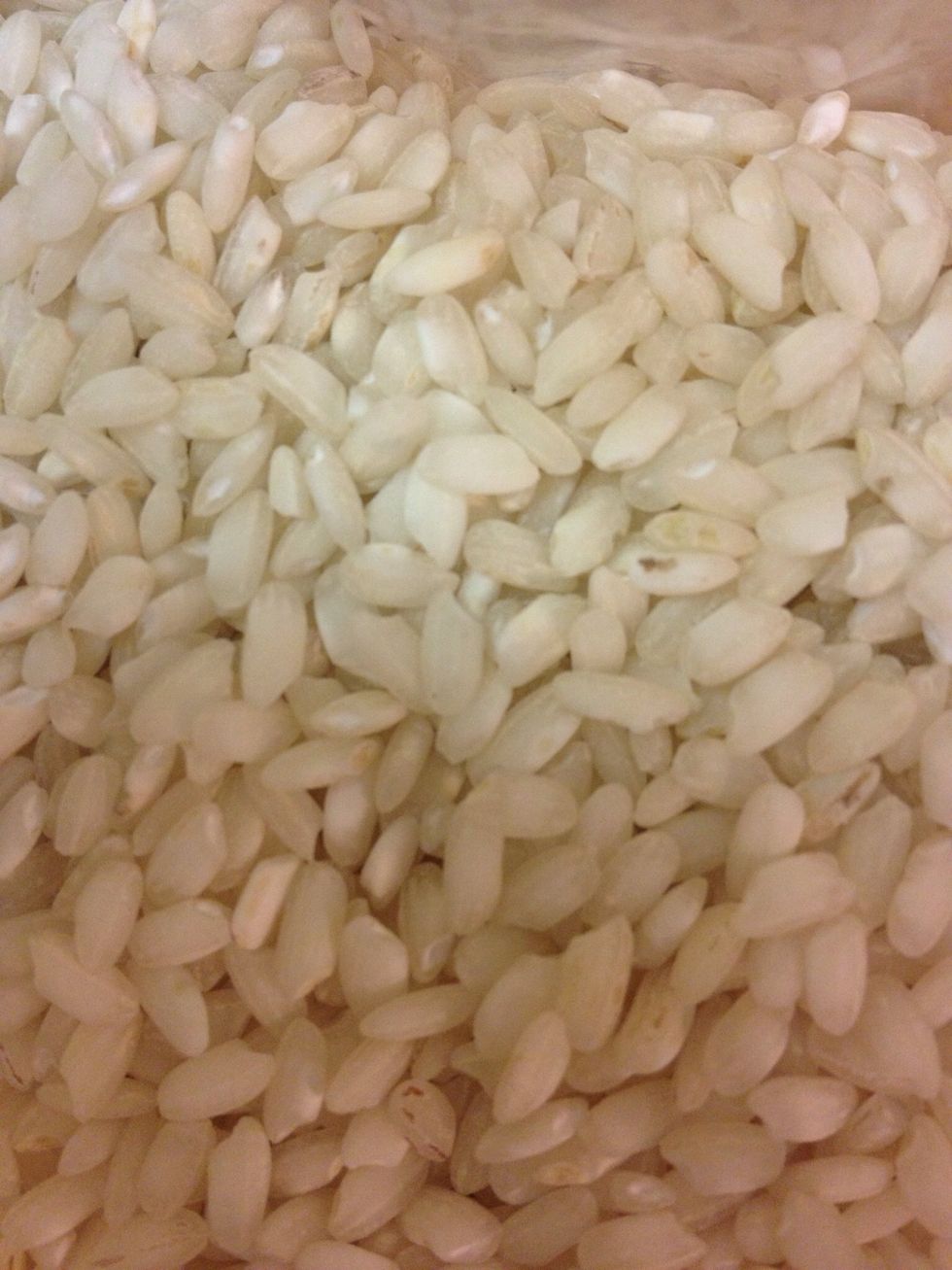 Arborio rice, traditionally Carnaroli or Vialone Nano rice is used.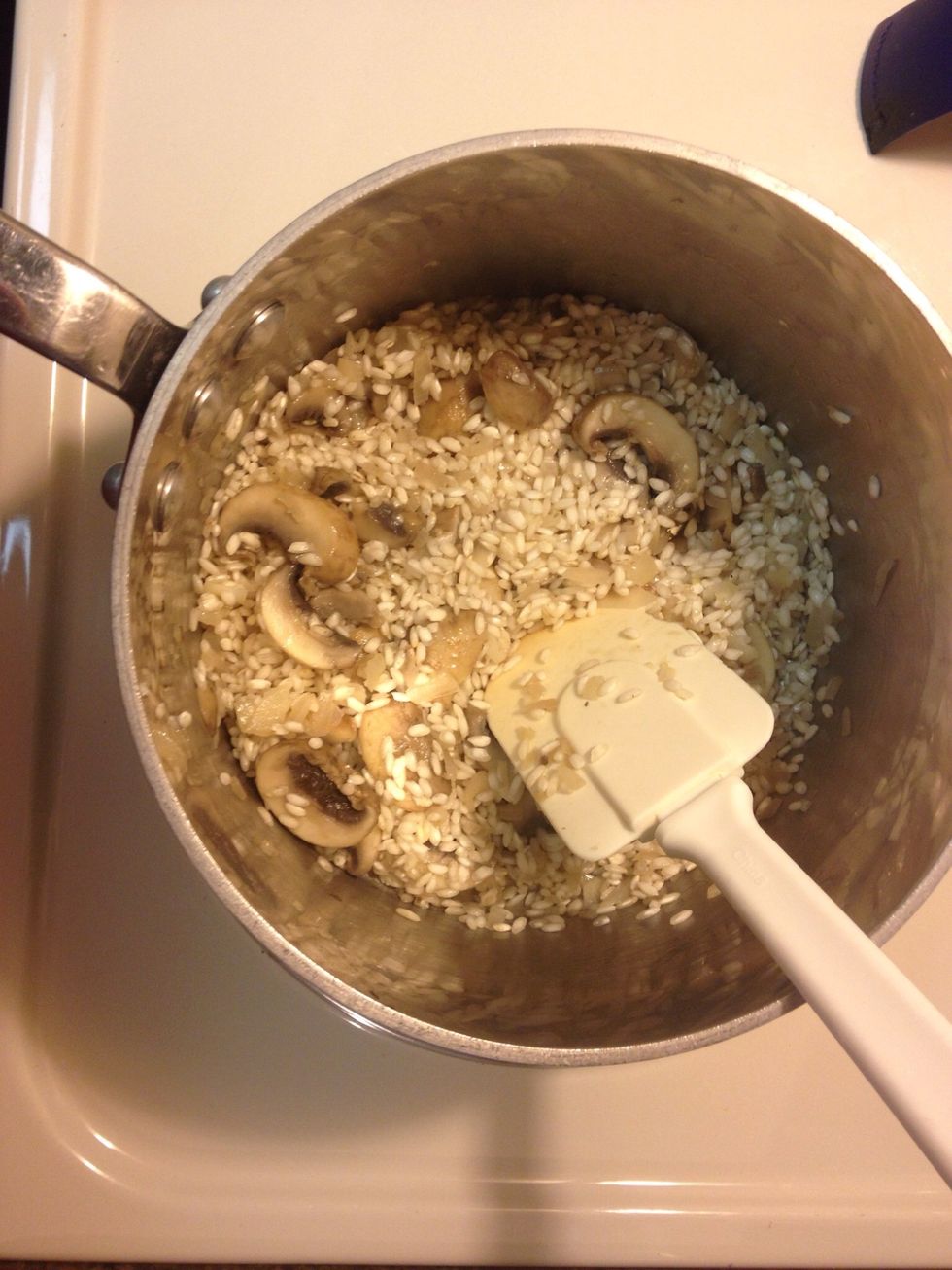 Add 1 1/3 cups rice to pan. Stir occasionally and cook for a minute .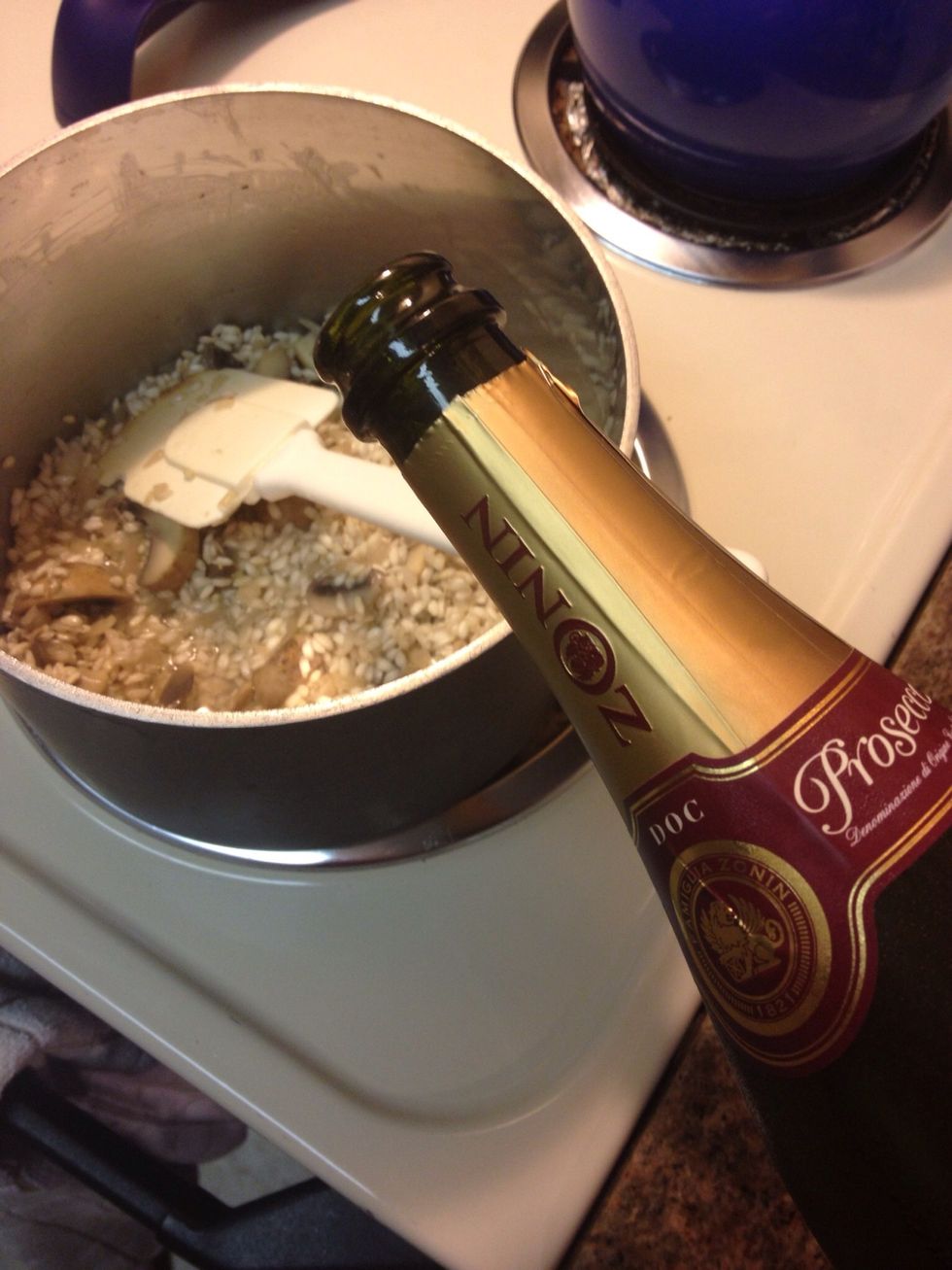 Dry bubbles- 1/2 cup stir it in.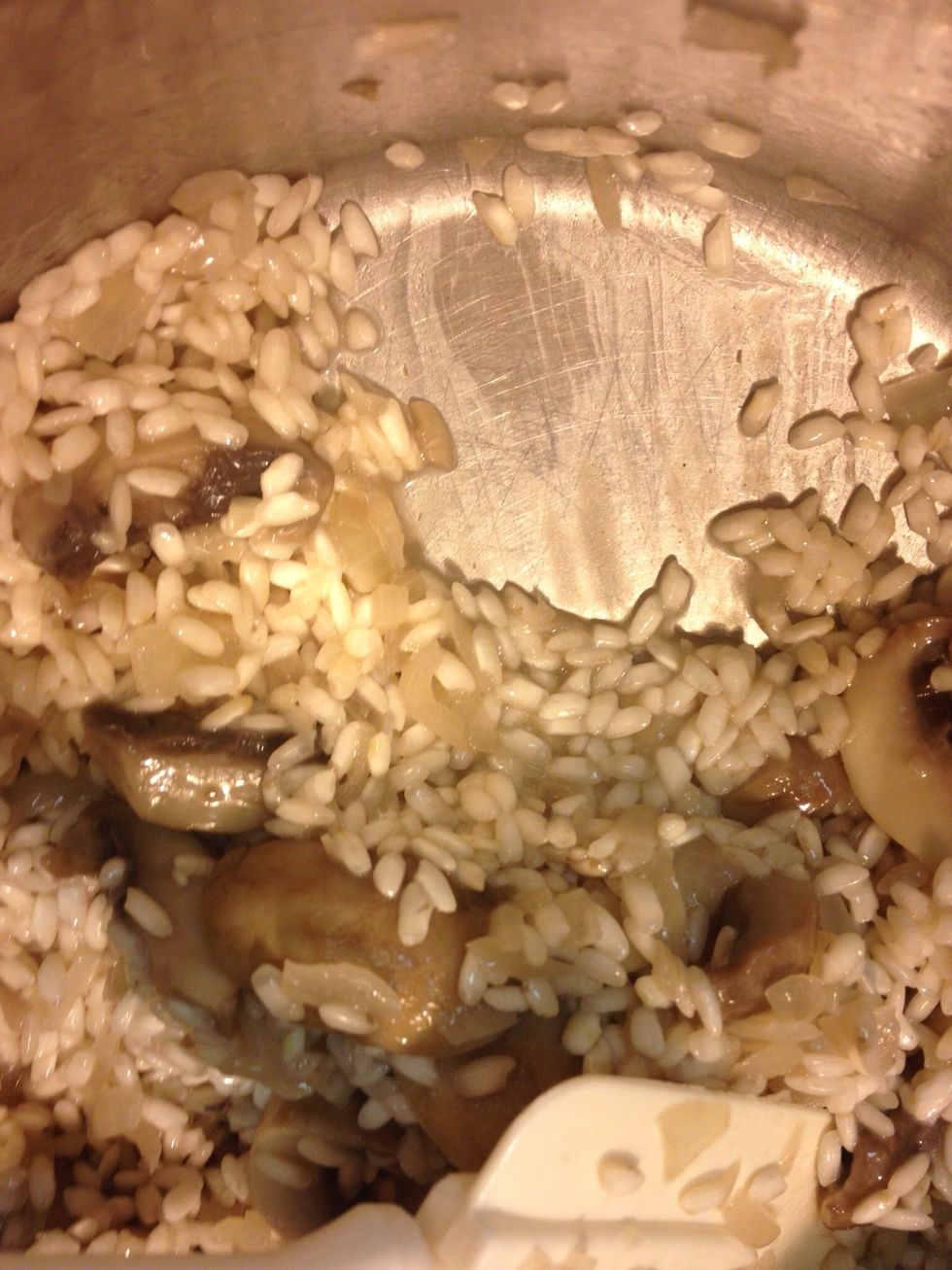 Stirring... reduce to essence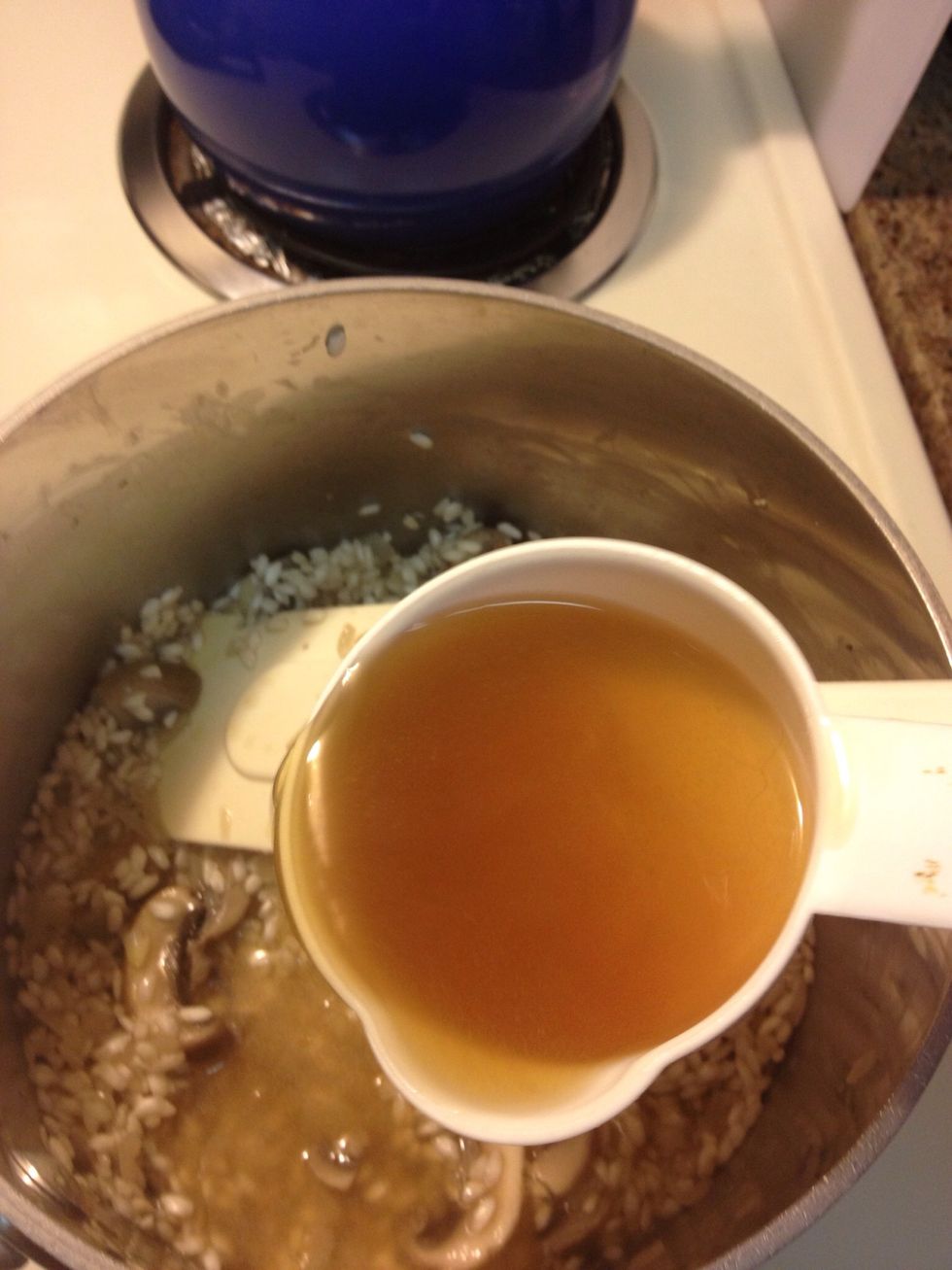 Add stock to cover 1/2 inch over rice, stir occasionally.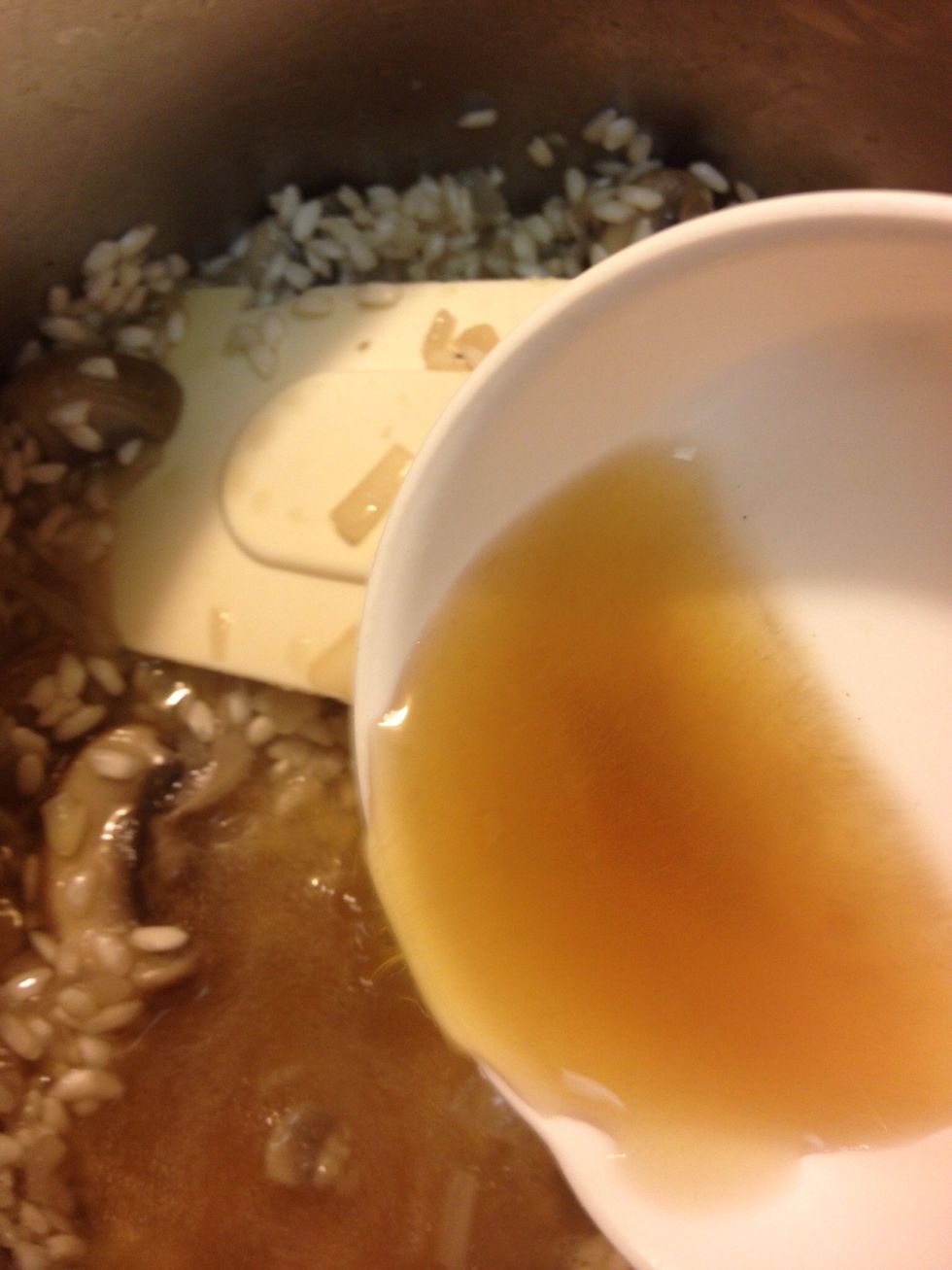 Adding more if needed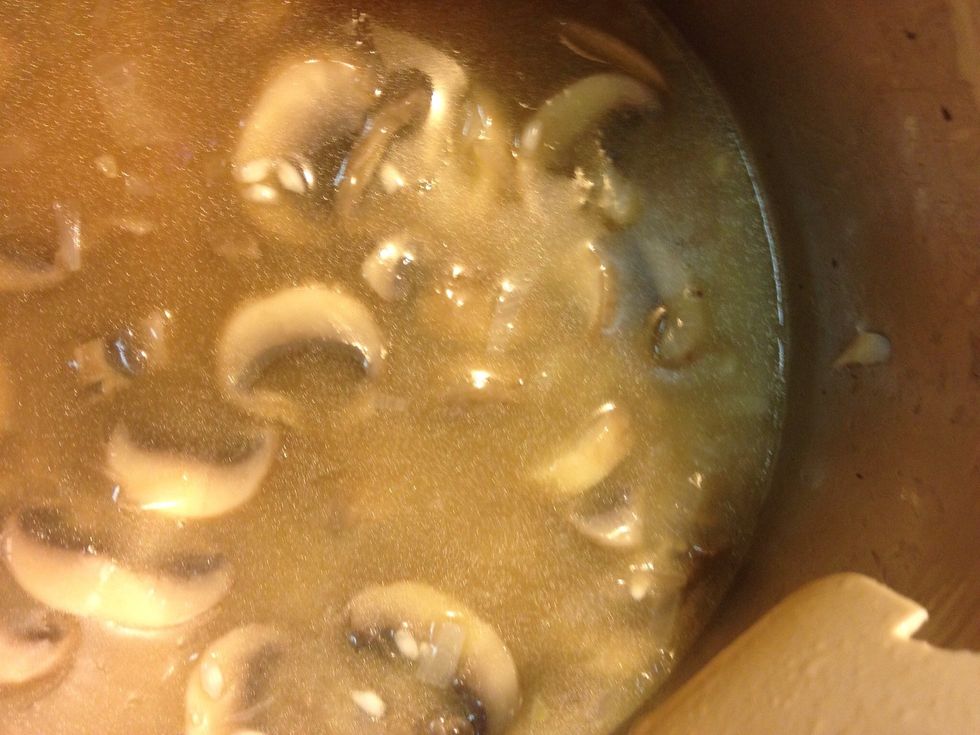 Simmer for 15-20 minutes.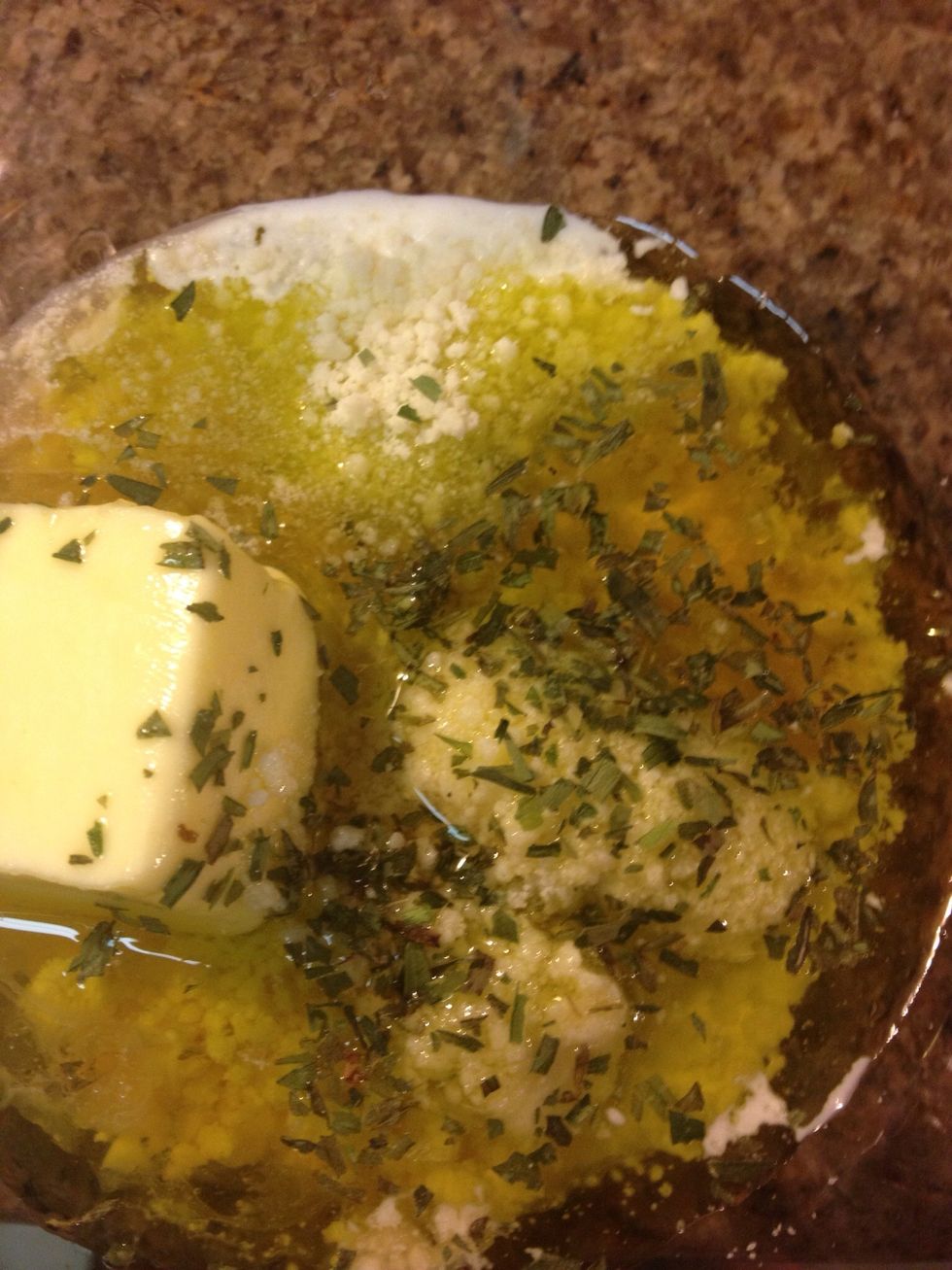 Mix: 2 tablespoon butter, 1/2 teaspoon chopped garlic, 1 tablespoon brandy, 1 tablespoon extra-virgin olive oil, 1/2 cup freshly grated Parmigiano-Reggiano, Salt and freshly ground black pepper.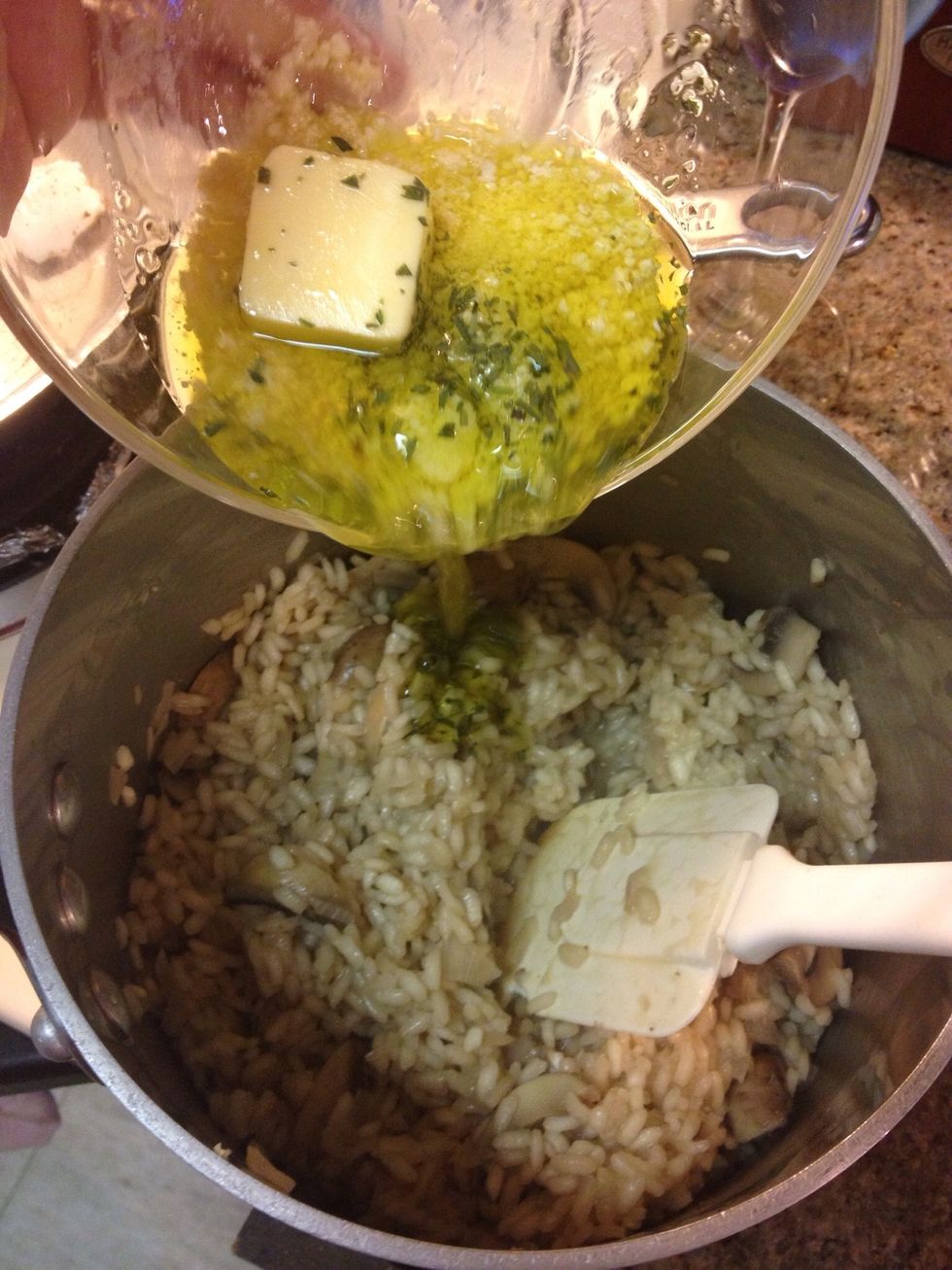 Remove risotto from heat stir in butter mixture and keep stirring until creamy.
Add 1 tbsp butter and 1 tbsp water to some frozen peas cover in wrap and nuke.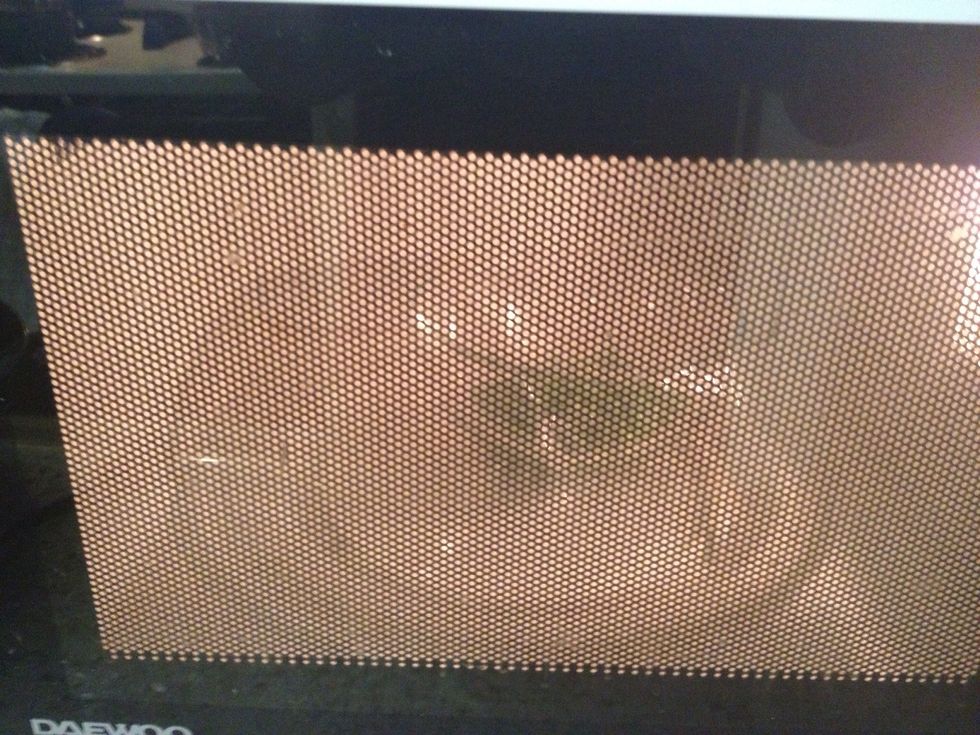 Nuke for 60 sec.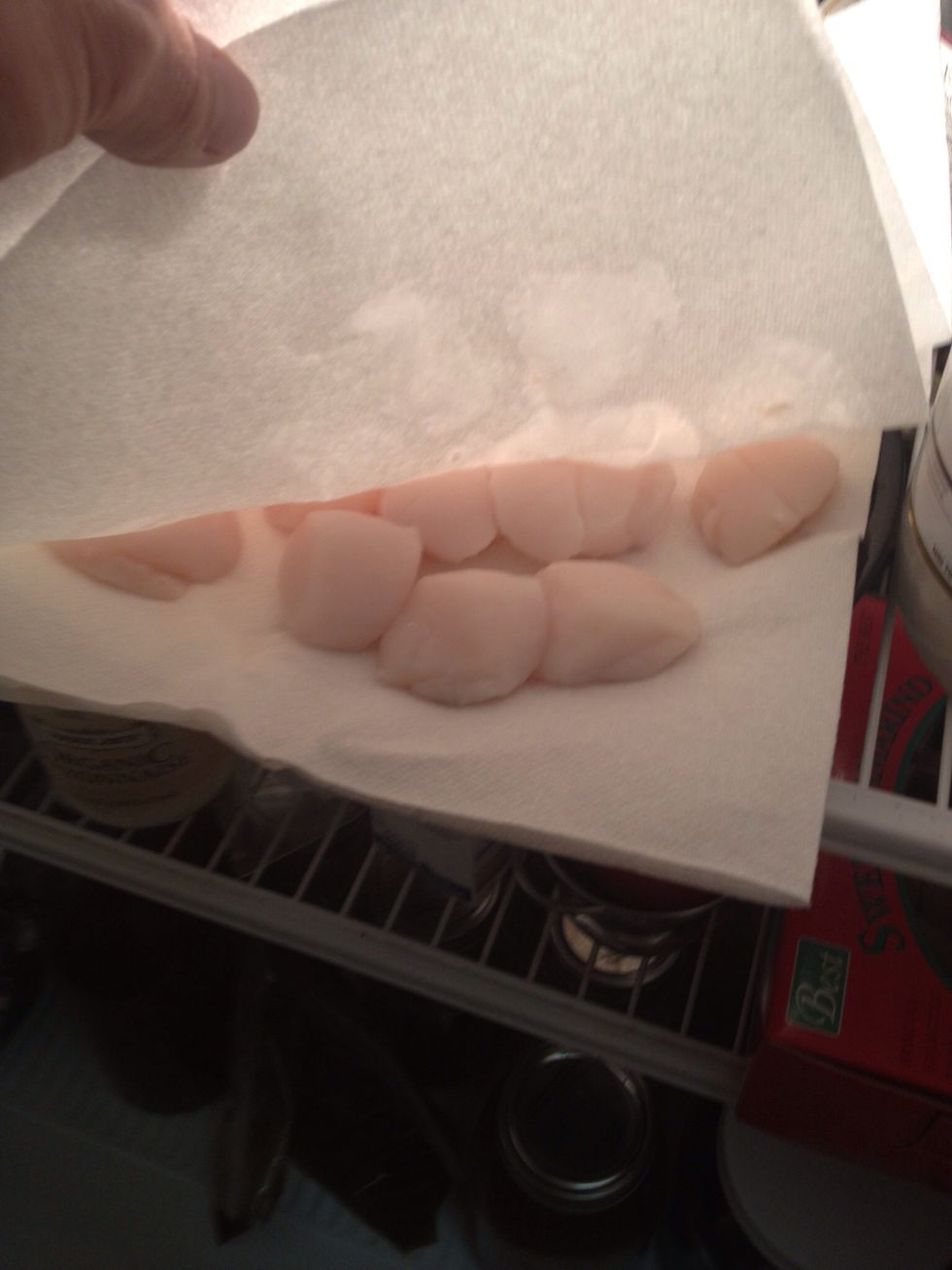 Scallops ready. You could rinse them briefly in cold water and pat fully DRY. I'm resting them in the fridge...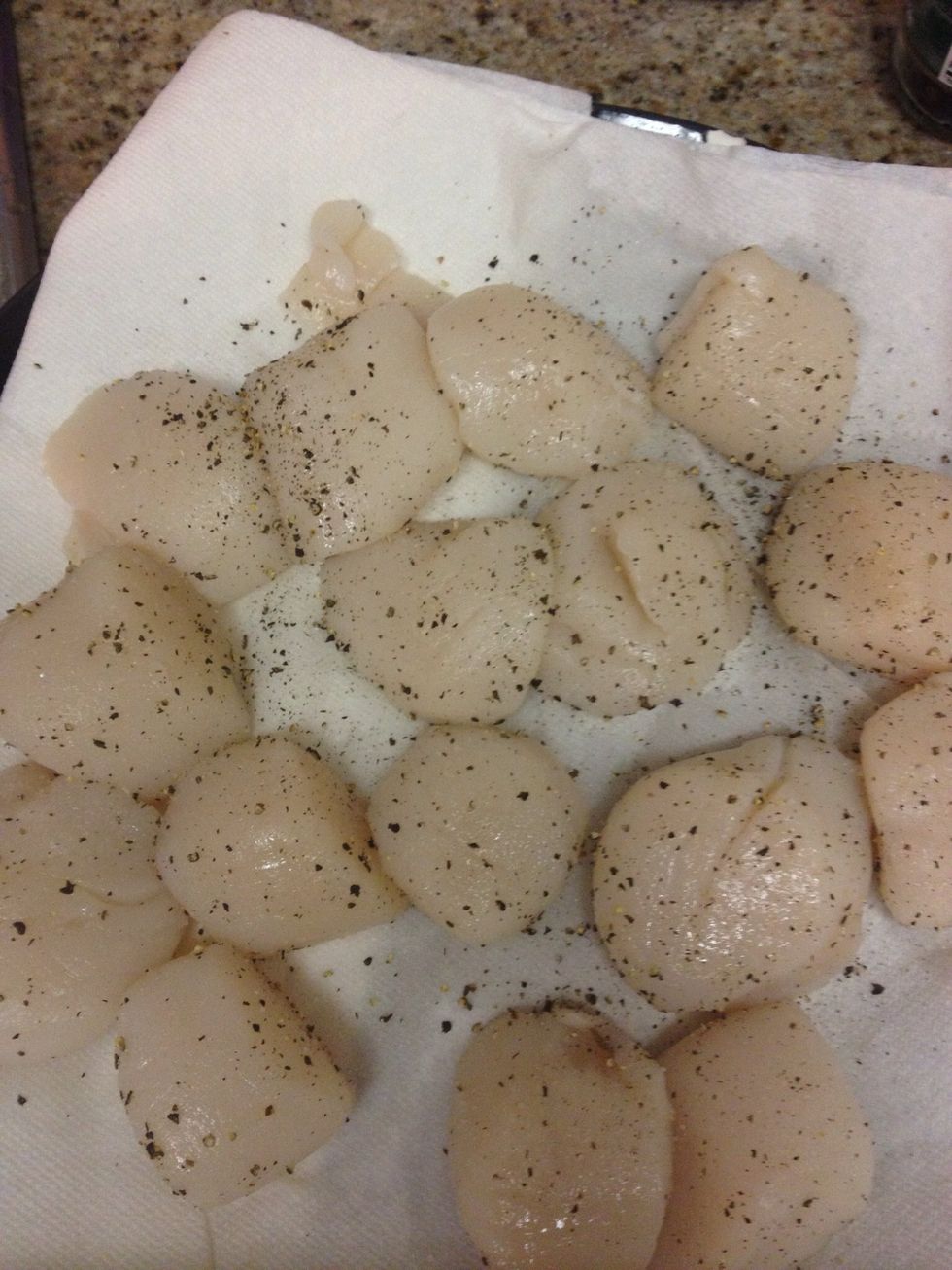 Prep scallops 5 minutes before risotto is finished. I prepped all the scallops this way and kept the rest in the fridge in between rounds. Pull off the tough side muscles, salt & pepper both sides.
Get a heavy pan warm for 5 minutes then heat up to medium high & add a high heat oil (I used cocunut oil) wait till its almost smoking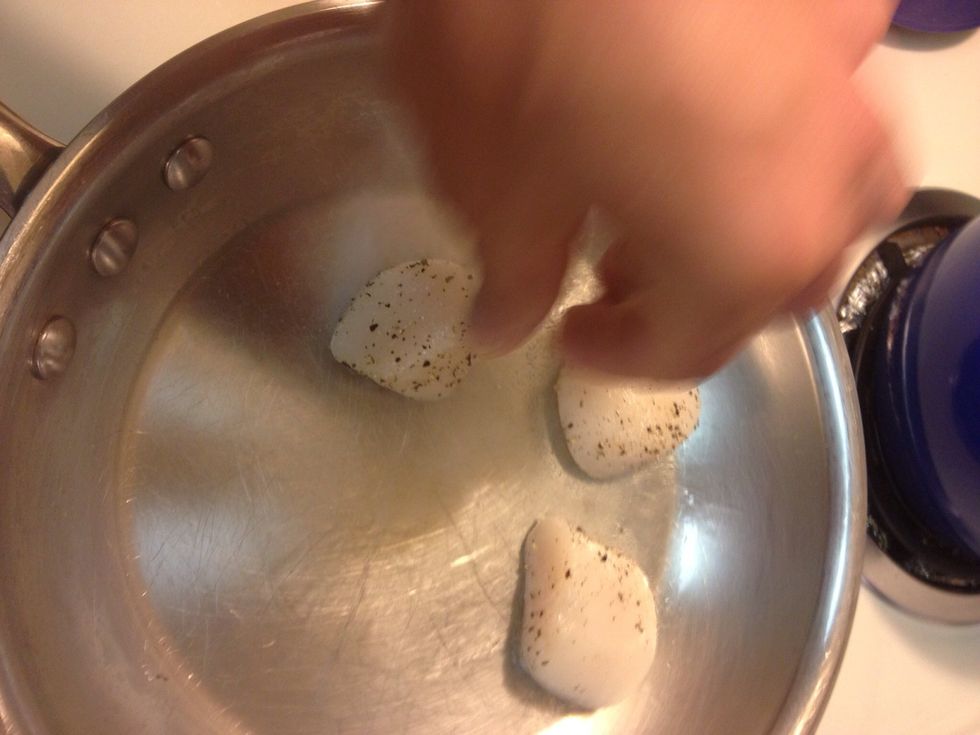 Add scallops don't crowd them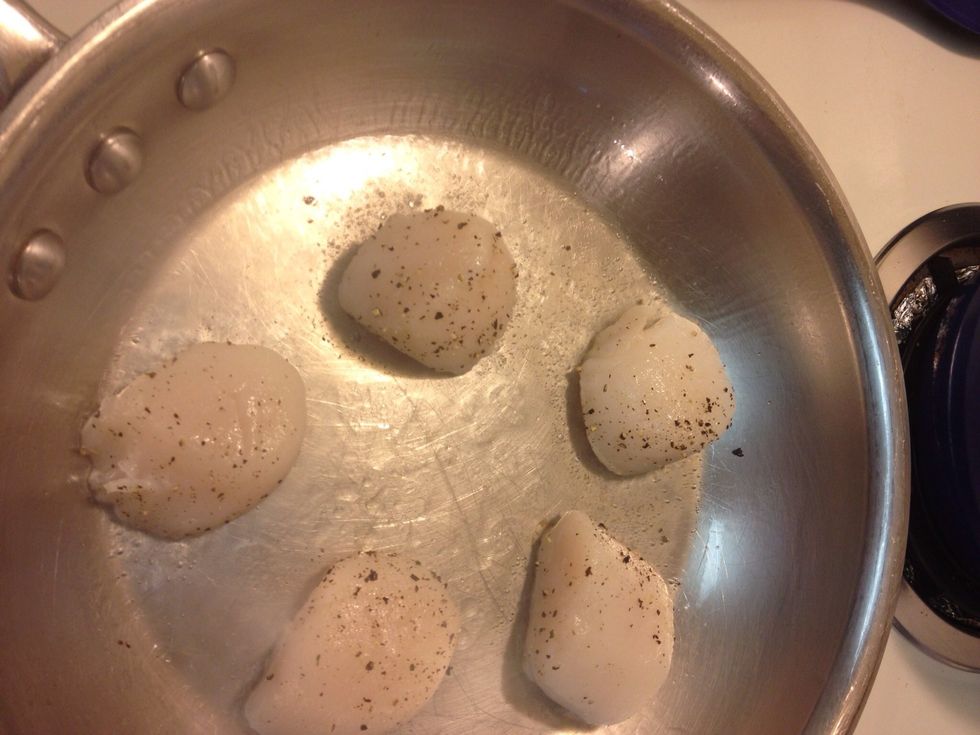 Cook 90 seconds on medium high heat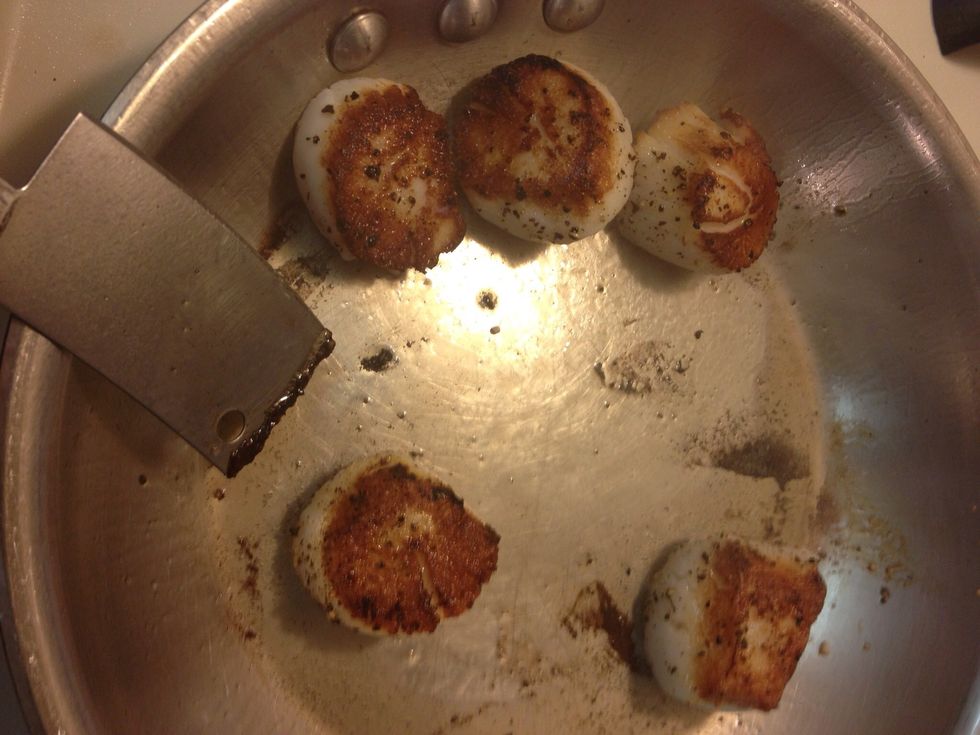 Flip after 90 seconds. Cook for another minute and a half then remove scallops from pan.
Risotto, scallops, peas, and microgreens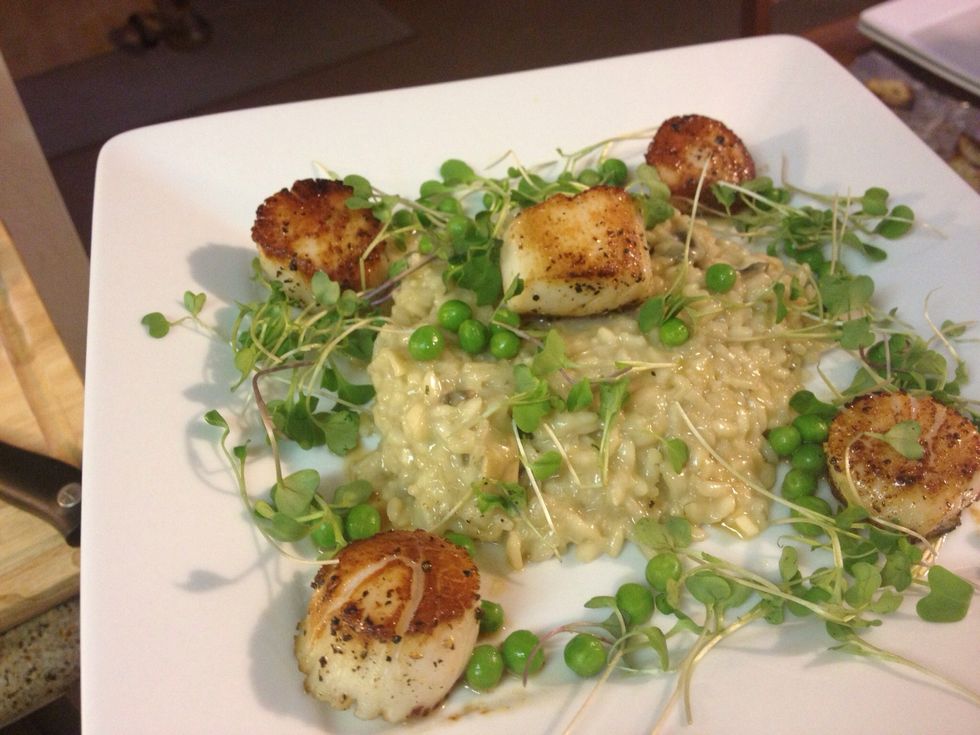 Tasty first course- a little heavy to start with.
Round 2 http://www.epicurious.com/recipes/food/views/Seared-Scallops-with-Spicy-Honey-Citrus-Glaze-on-Celery-Salad-239848?mbid=ipapp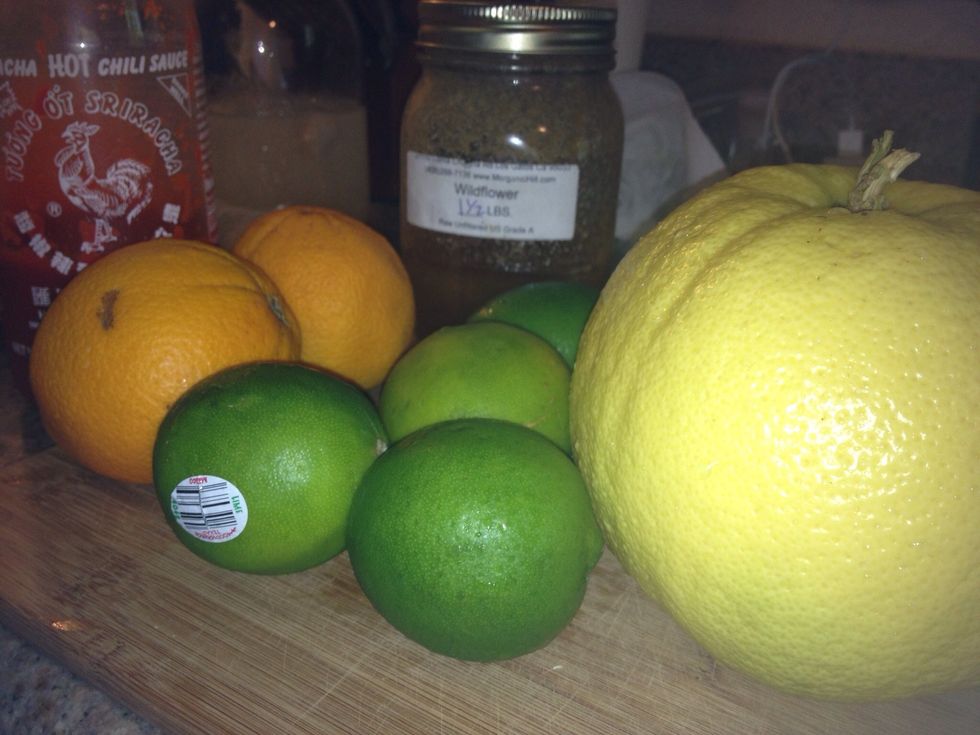 Oranges, limes, WTF lemons, honey, & red rooster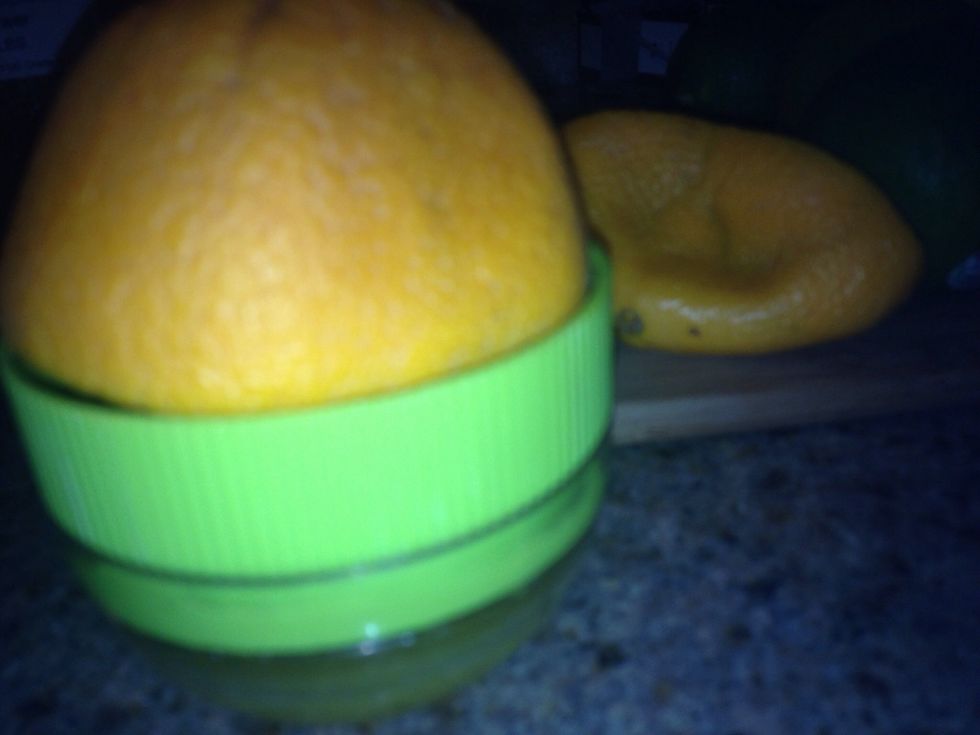 Juice it, juice it real good.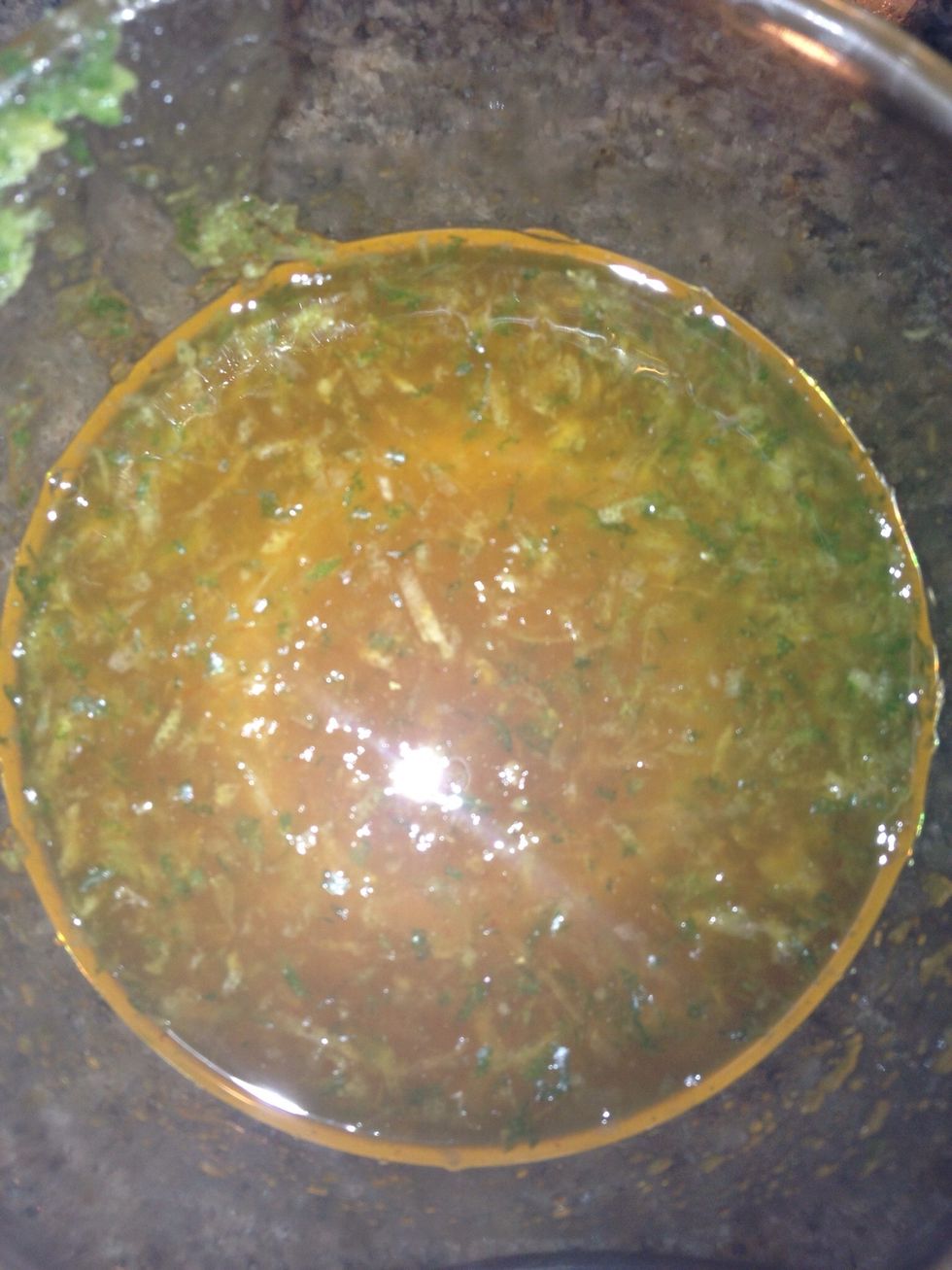 Mix the ingredients for the sauce. 1/4 cup honey, 1/8 cup fresh orange juice, 2 teaspoons finely grated lemon peel, 1 teaspoon finely grated lime peel, 1 teaspoon sriracha.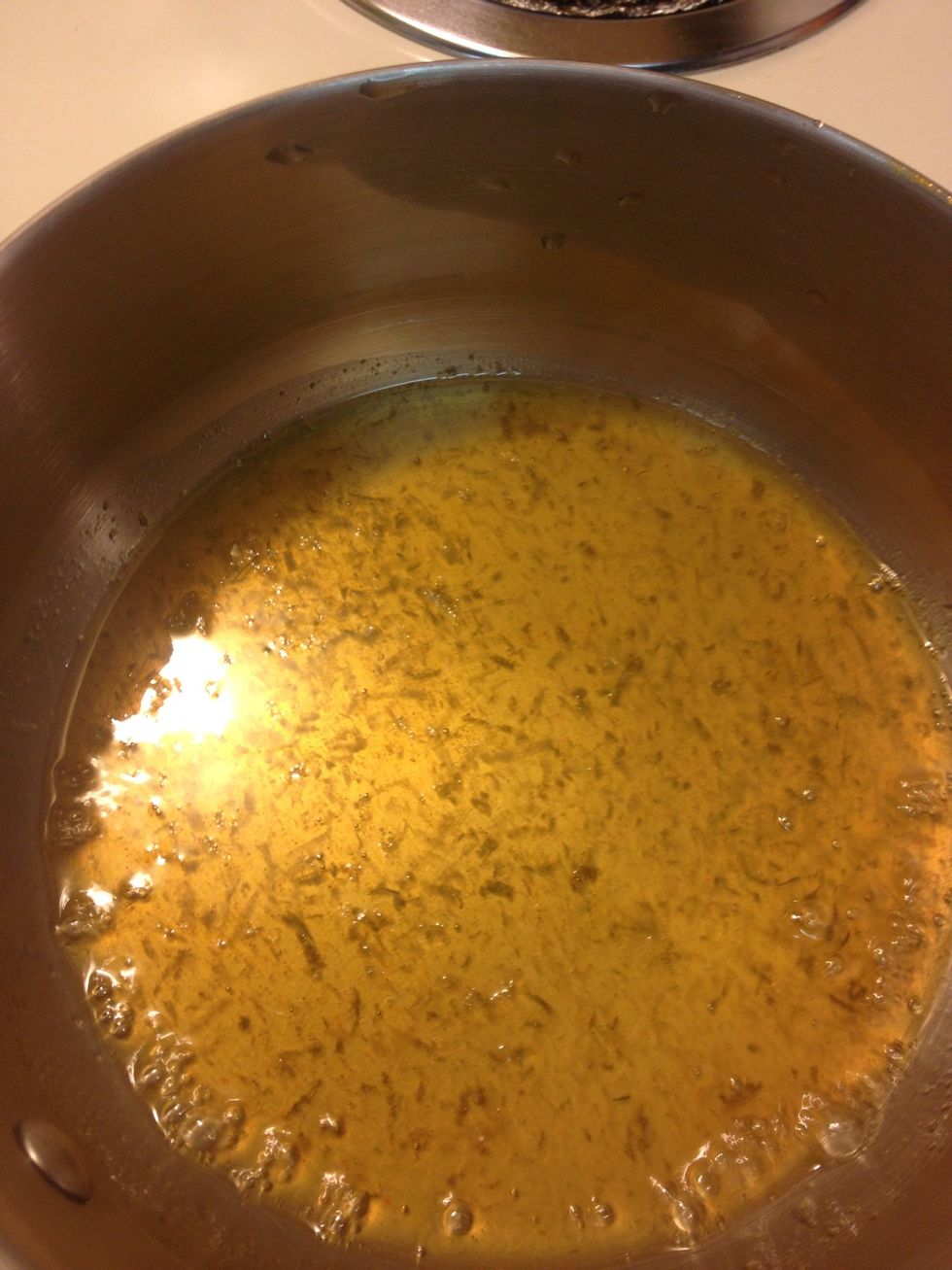 Bring to simmer and remove from heat.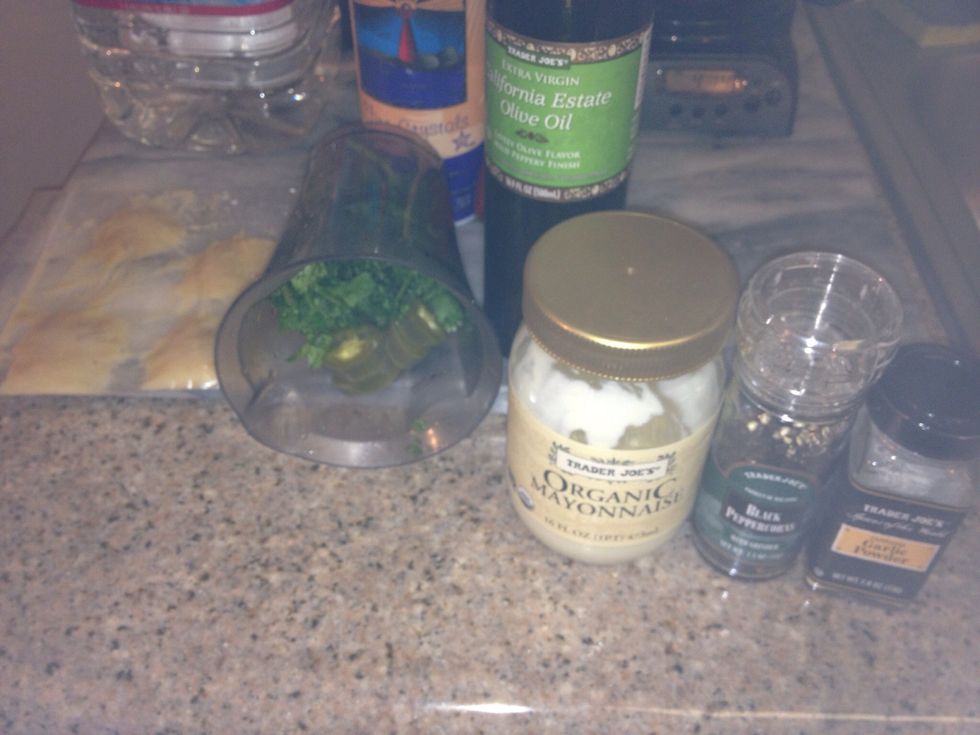 Cilantro Garlic Aoli: stems of one bunch cilantro, 1/4 cup mayo, 12 rings pickled jalepenos, 1 tsp ginger, ¼ tsp salt, 1/4 tsp pepper, 1 tsp EVOO, 1 tbsp roasted garlic.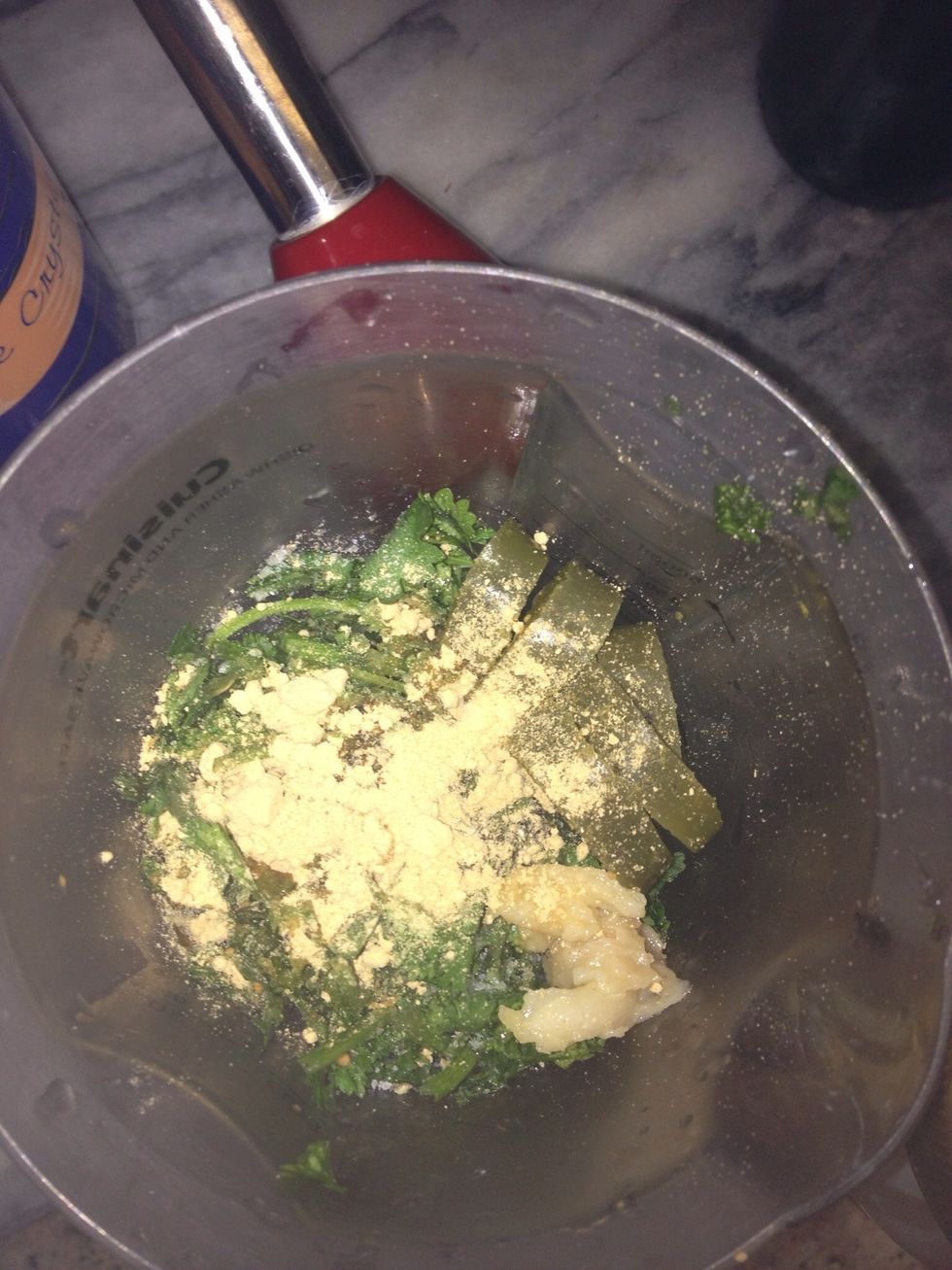 Throw in a blender and purée until smooth
Roasted garlic- I tossed 2 heads into the oven for 40 minutes or so.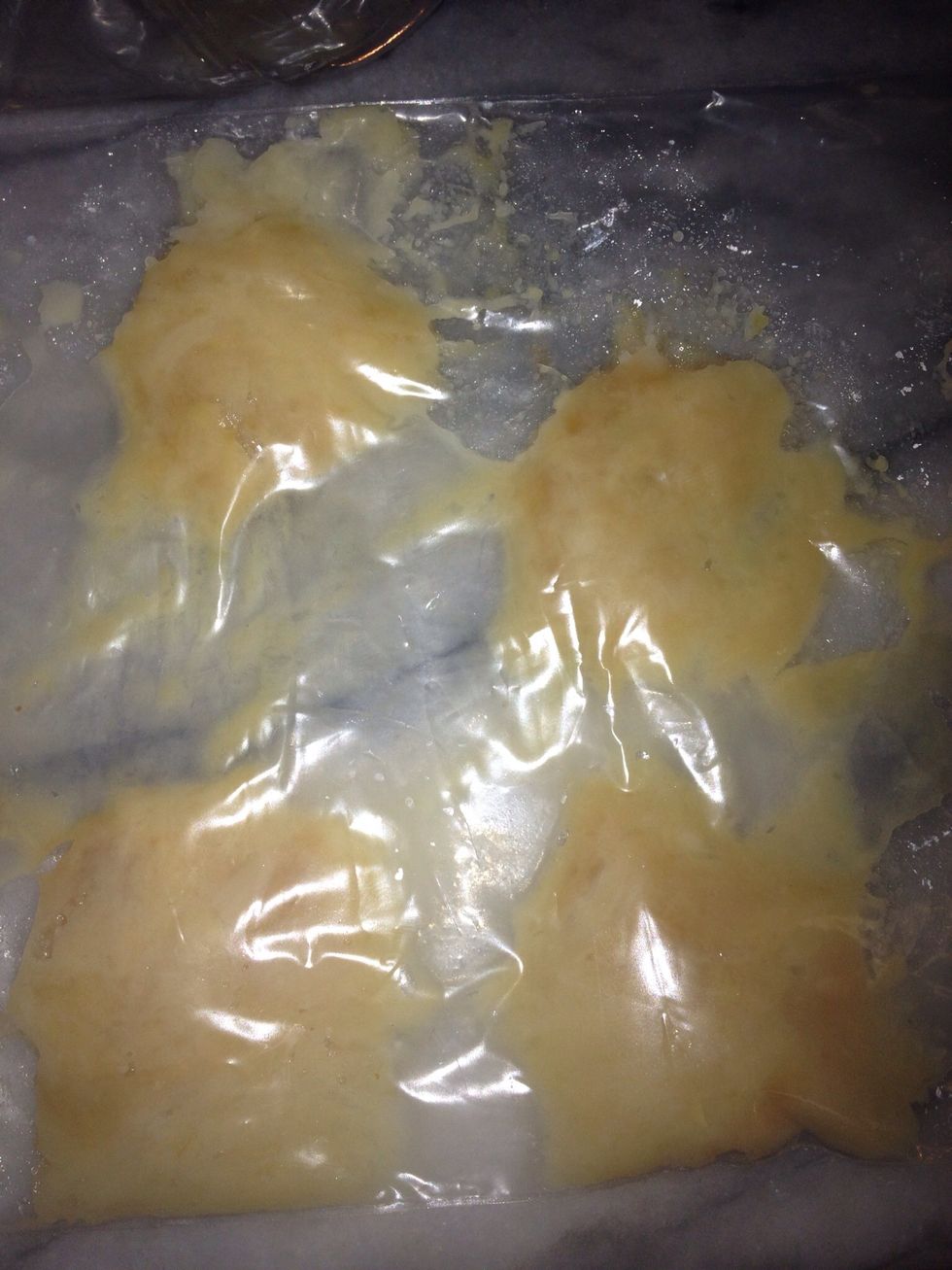 I used 1 tbsp for the aoli and separated the rest into tablespoon portions and froze.
6 stalks Celery and 1 bell pepper-cored and seeded. This will make the base salad for the scallops.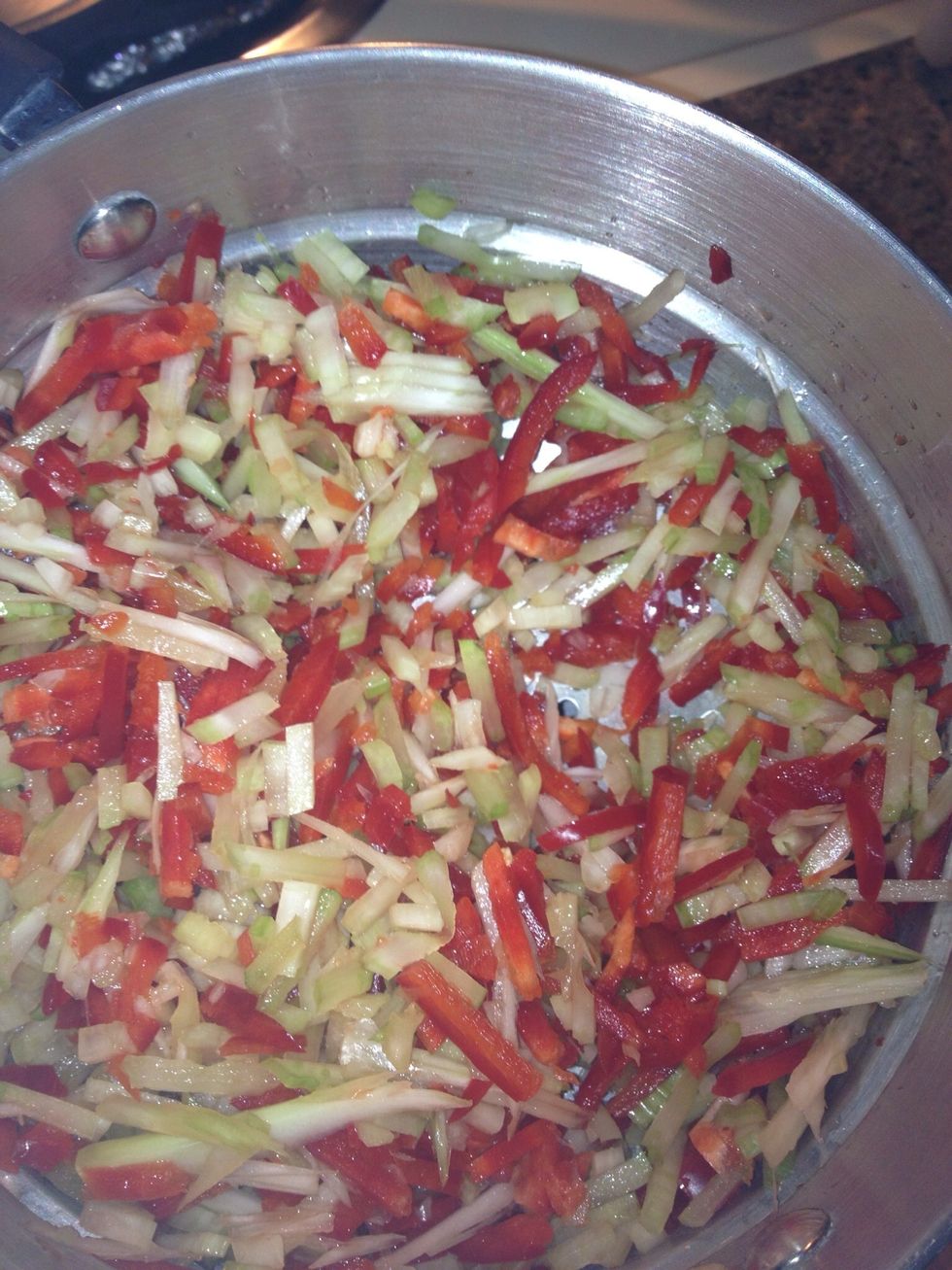 Chop fine, keep in colander draining until ready to assemble salad.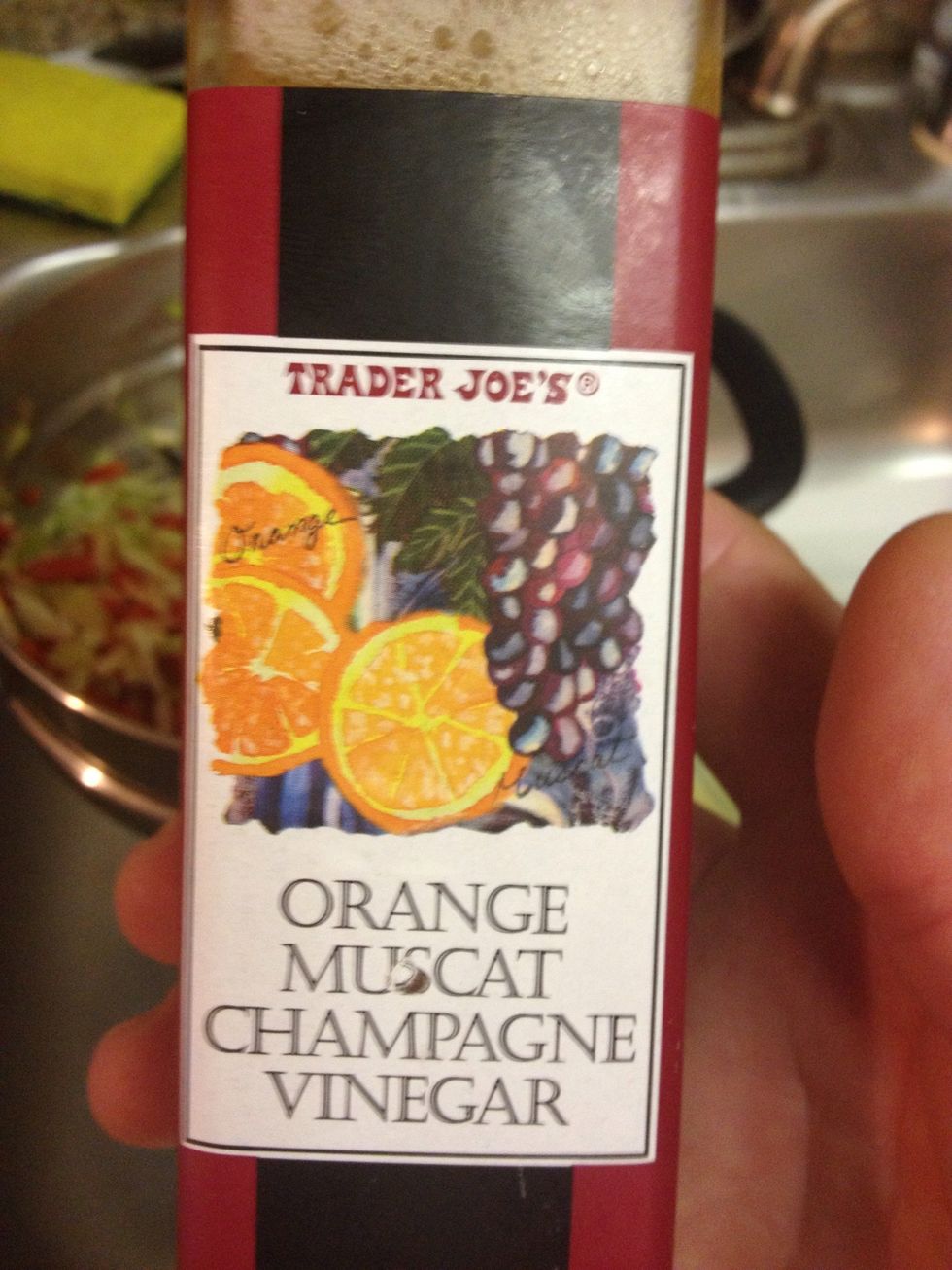 Add 1/4 cup vinegar to the salad and toss. Prep up to 30 minutes before serving.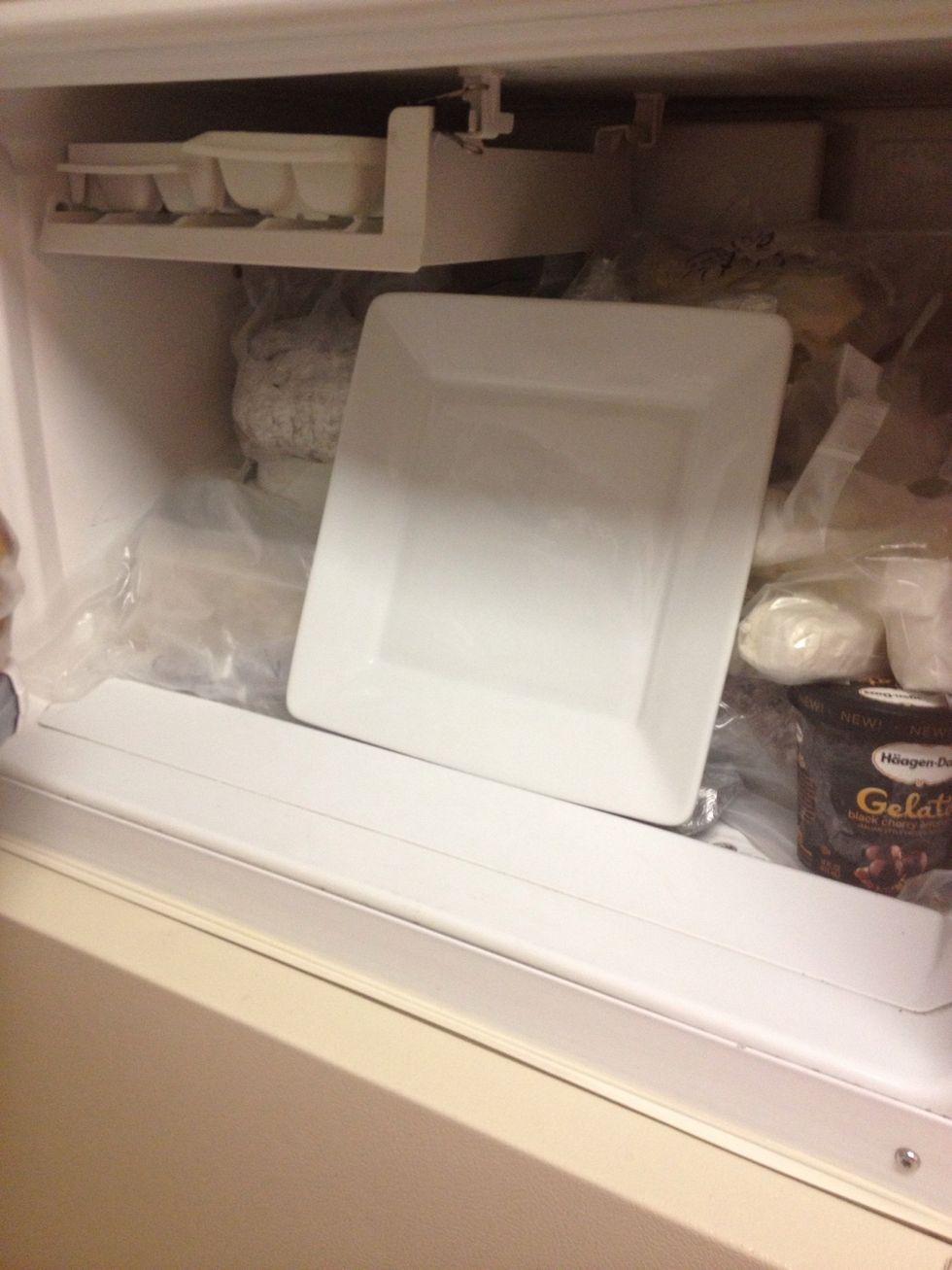 Chilling this plate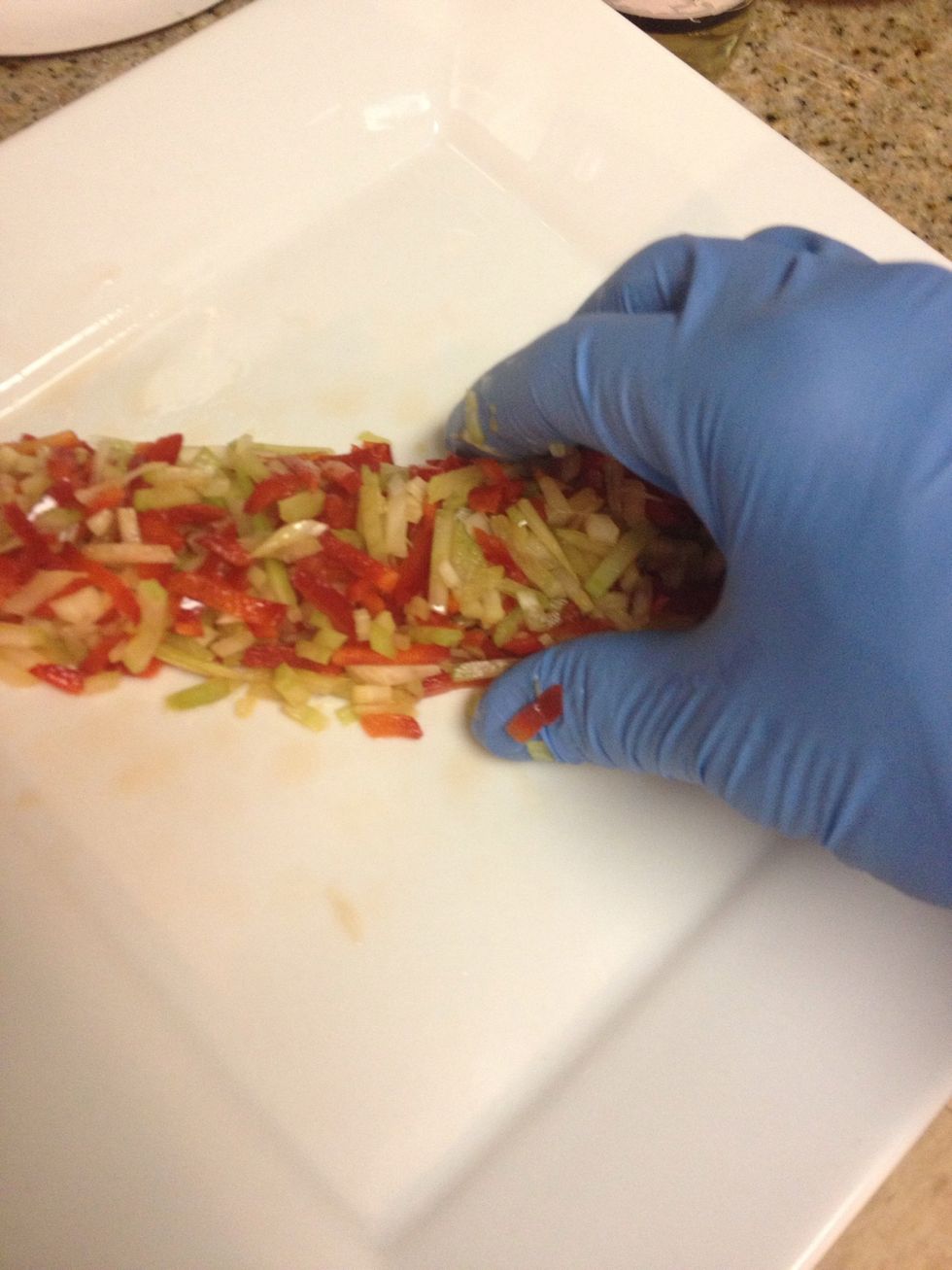 Arrange the celery salad in a nice presentation.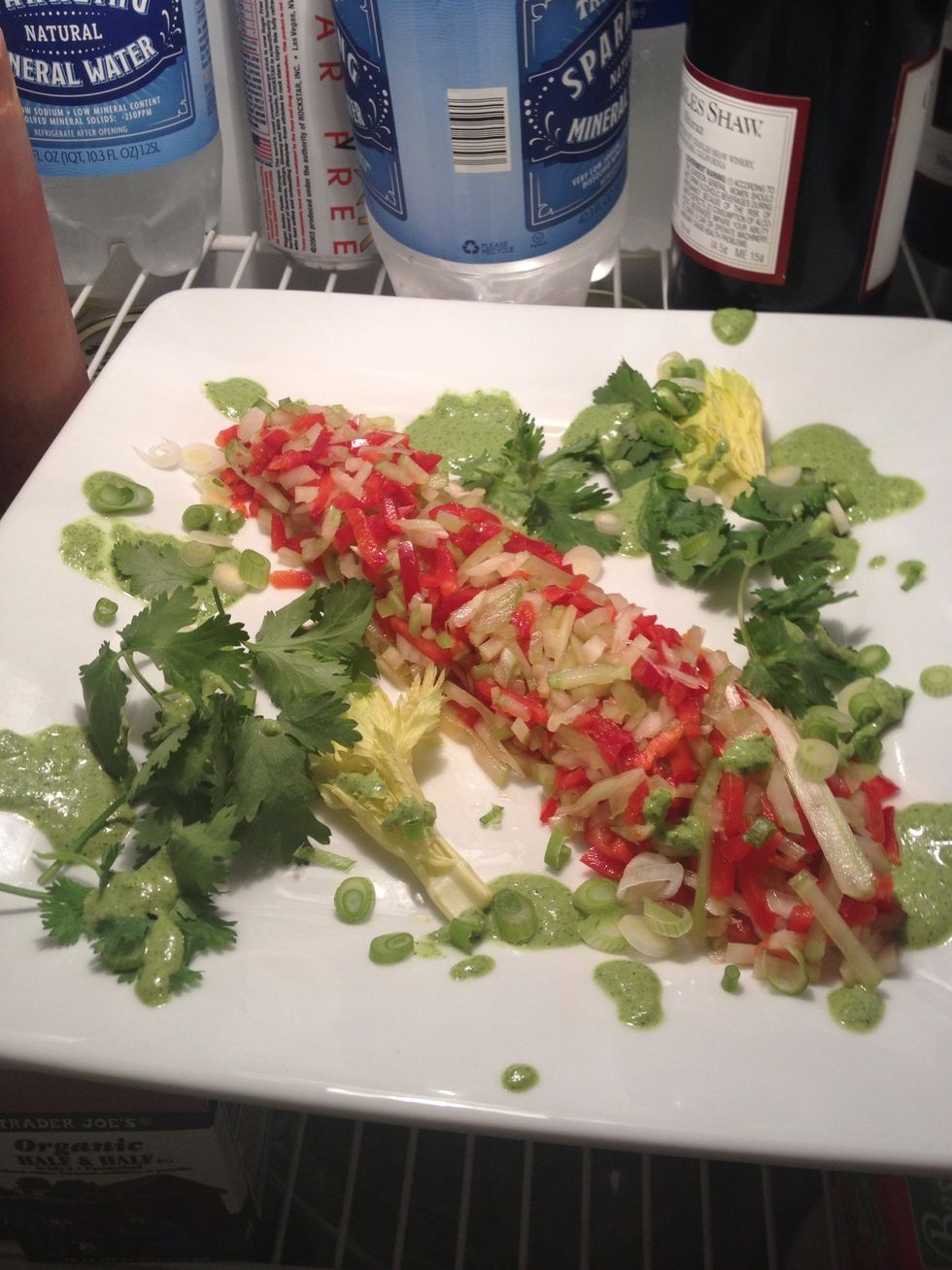 Plates done, gonna keep it chilled until scallops are done. I spread some of the aioli around the plate, cilantro leaves, lettuce leaves, and scallions, along with splashes of the honey citrus sauce.
Scallop flour mix: 1/4 cup Flour, 1 tbsp Salt, 3/4 teaspoon White Pepper, 1/4 teaspoon of both Lime and Lemon Zest.
Don't overly coat just the top and bottom and shake excess off.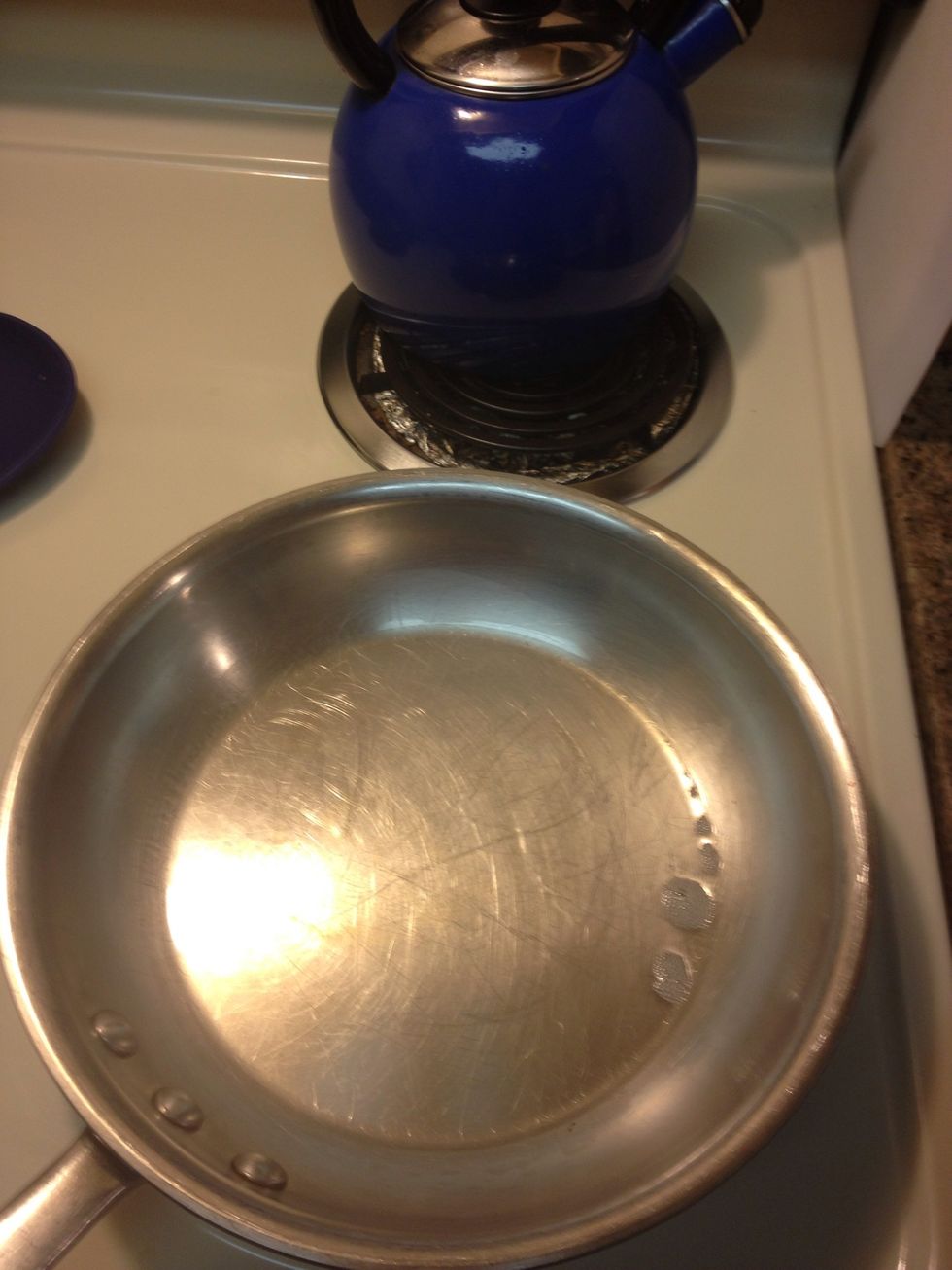 Get the pan hot, add oil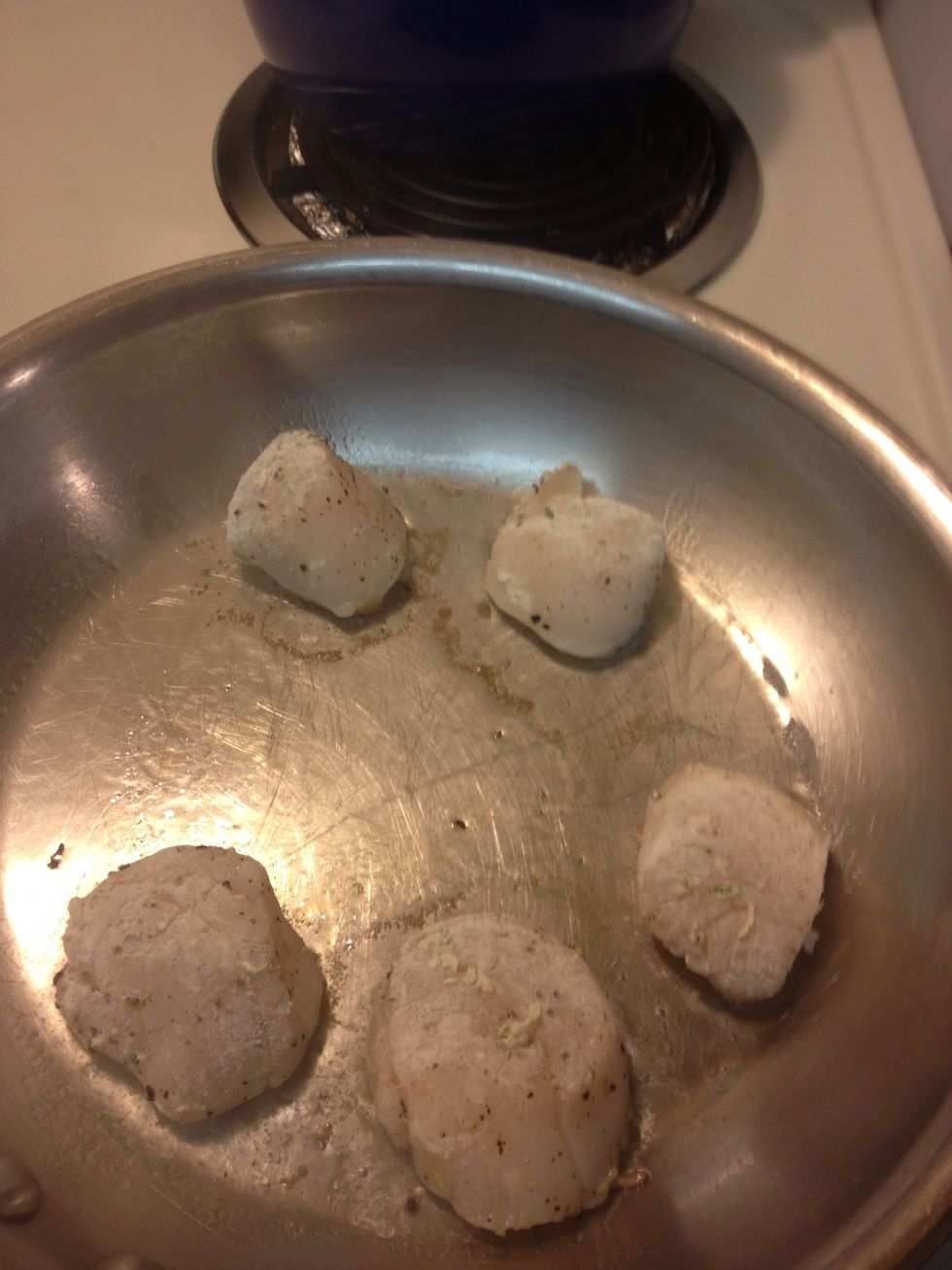 The flour will make it burn quicker so flip after 60 seconds then 60 seconds on other side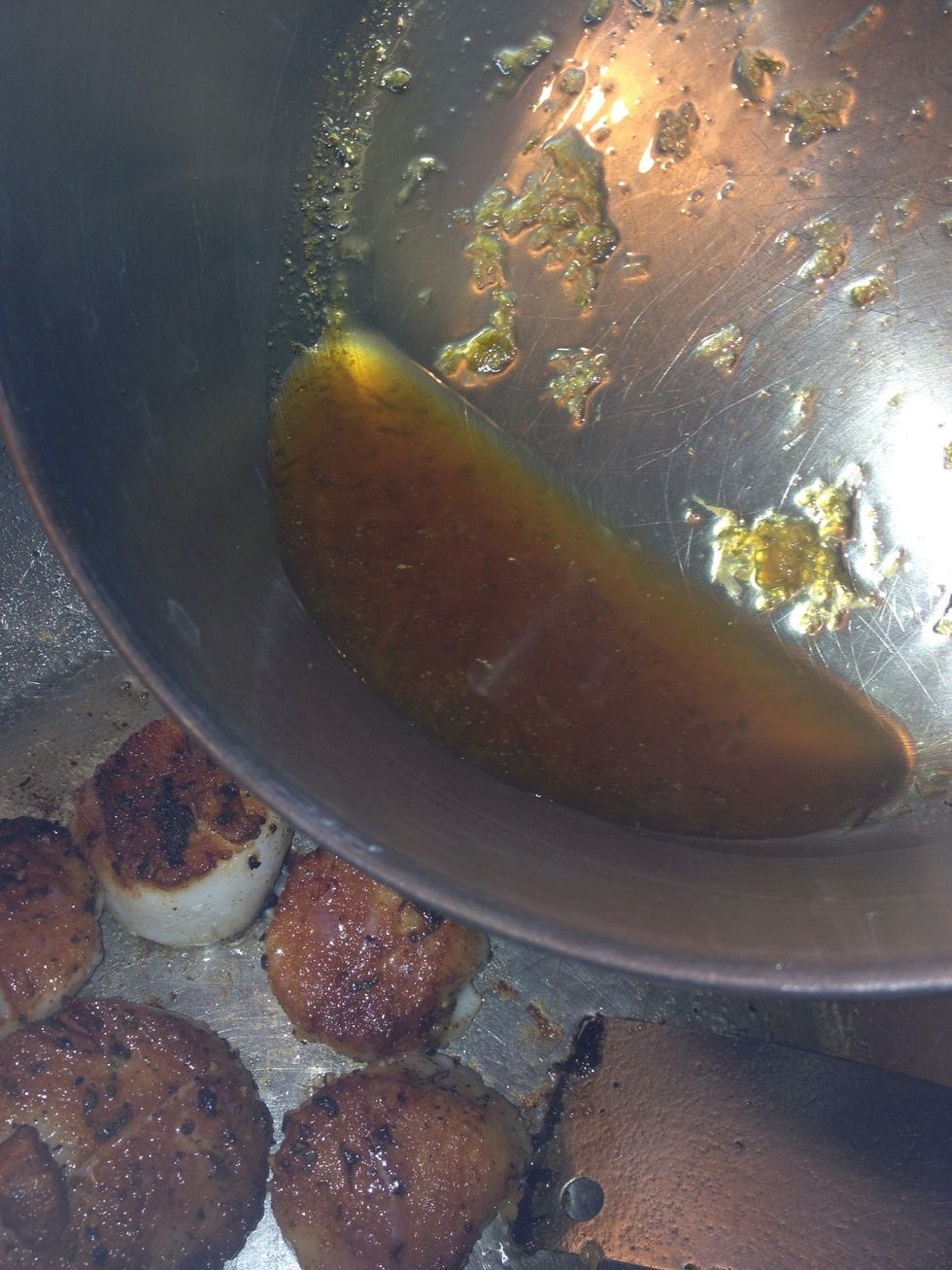 Add a dash of citrus honey sauce on top of each scallop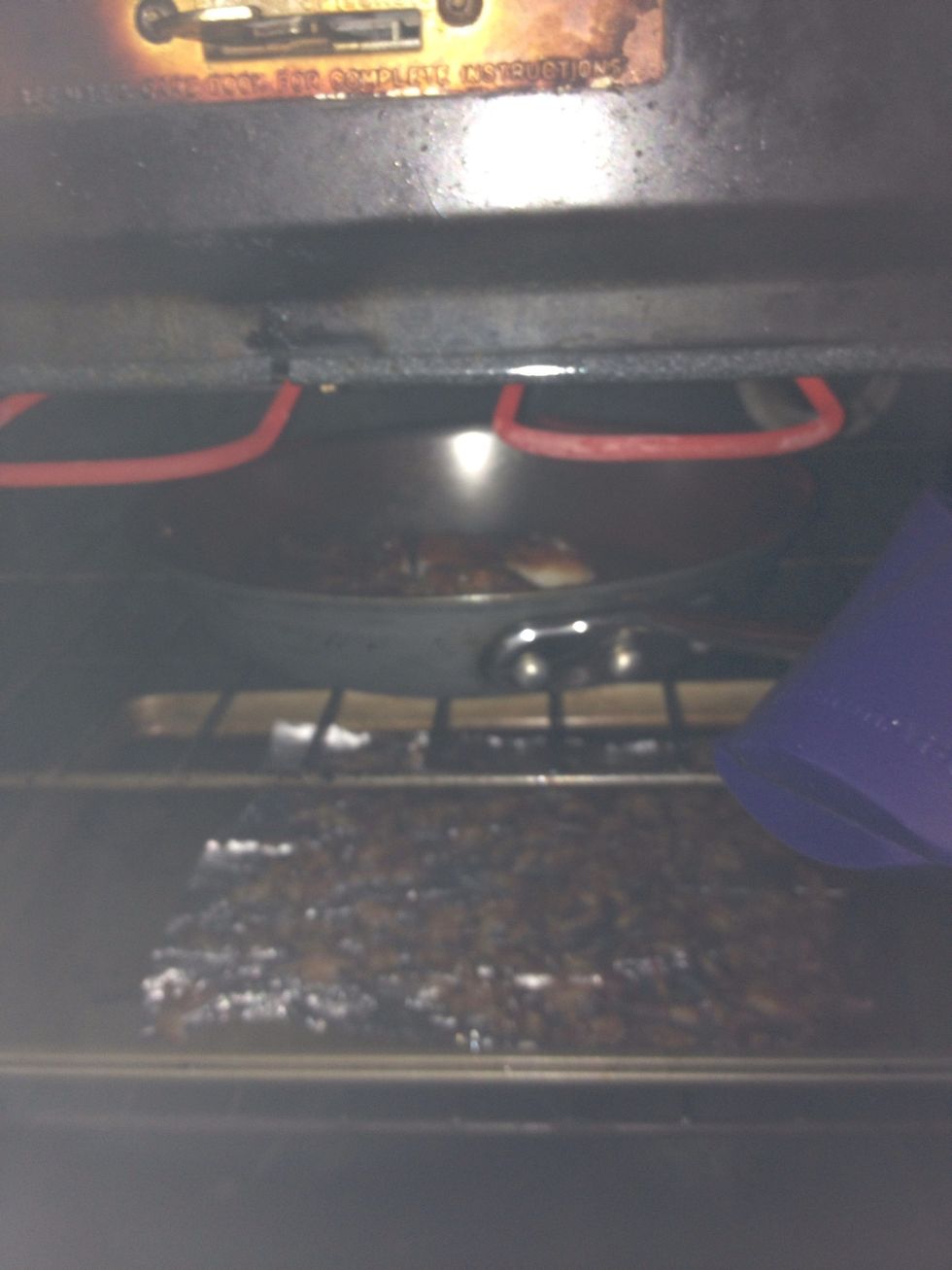 Preheat Broiler. Add pan and caramelize sauce on scallops for 60 seconds.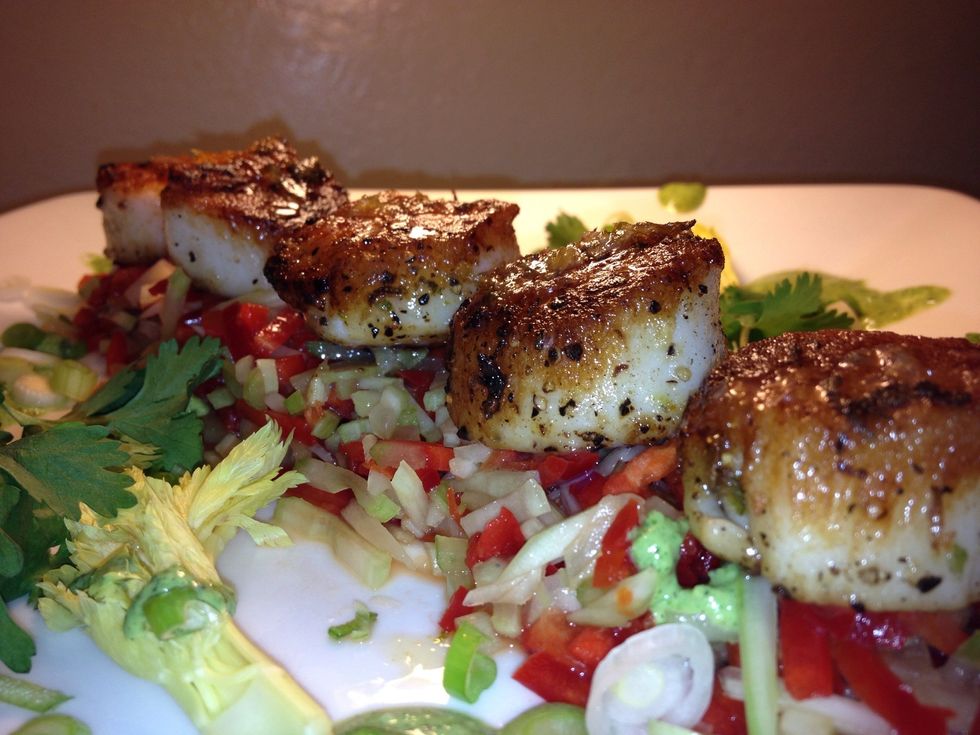 Plate scallops on salad and serve.
Round 3 http://www.epicurious.com/recipes/food/views/Sea-Scallops-with-Corn-Coulis-and-Tomatoes-109741?mbid=ipapp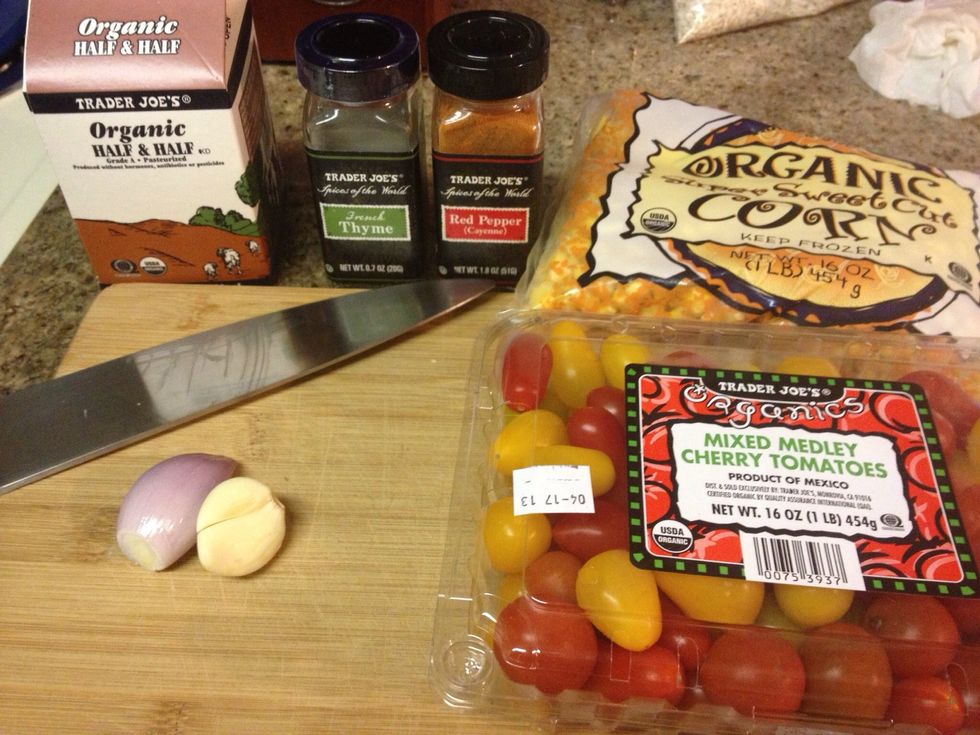 The corn coulis and roasted tomatoes can be done several hours ahead.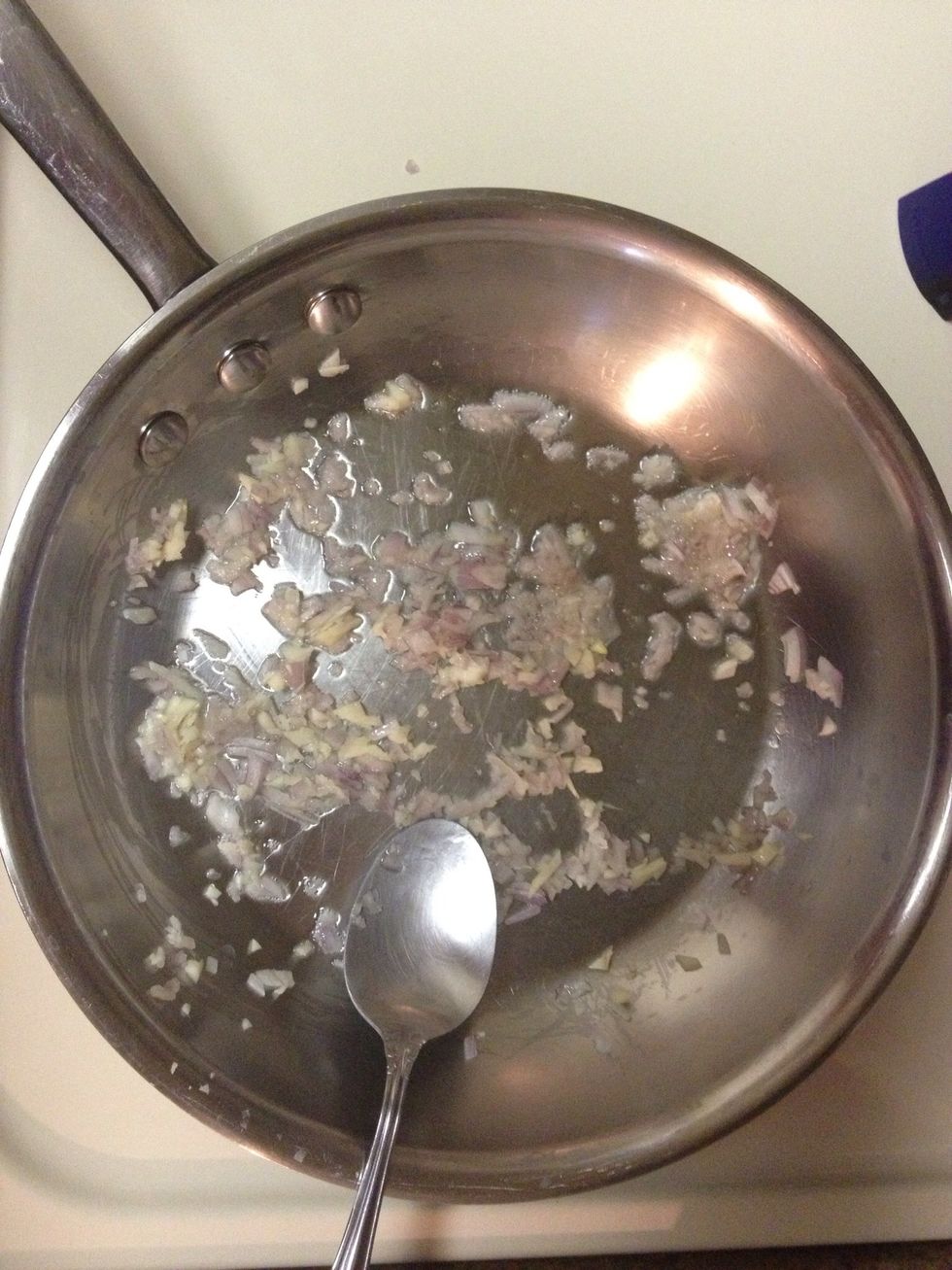 Sauté 1/4 cup shallot and 1 tsp garlic in 2 tsp oil for 5 minutes on low heat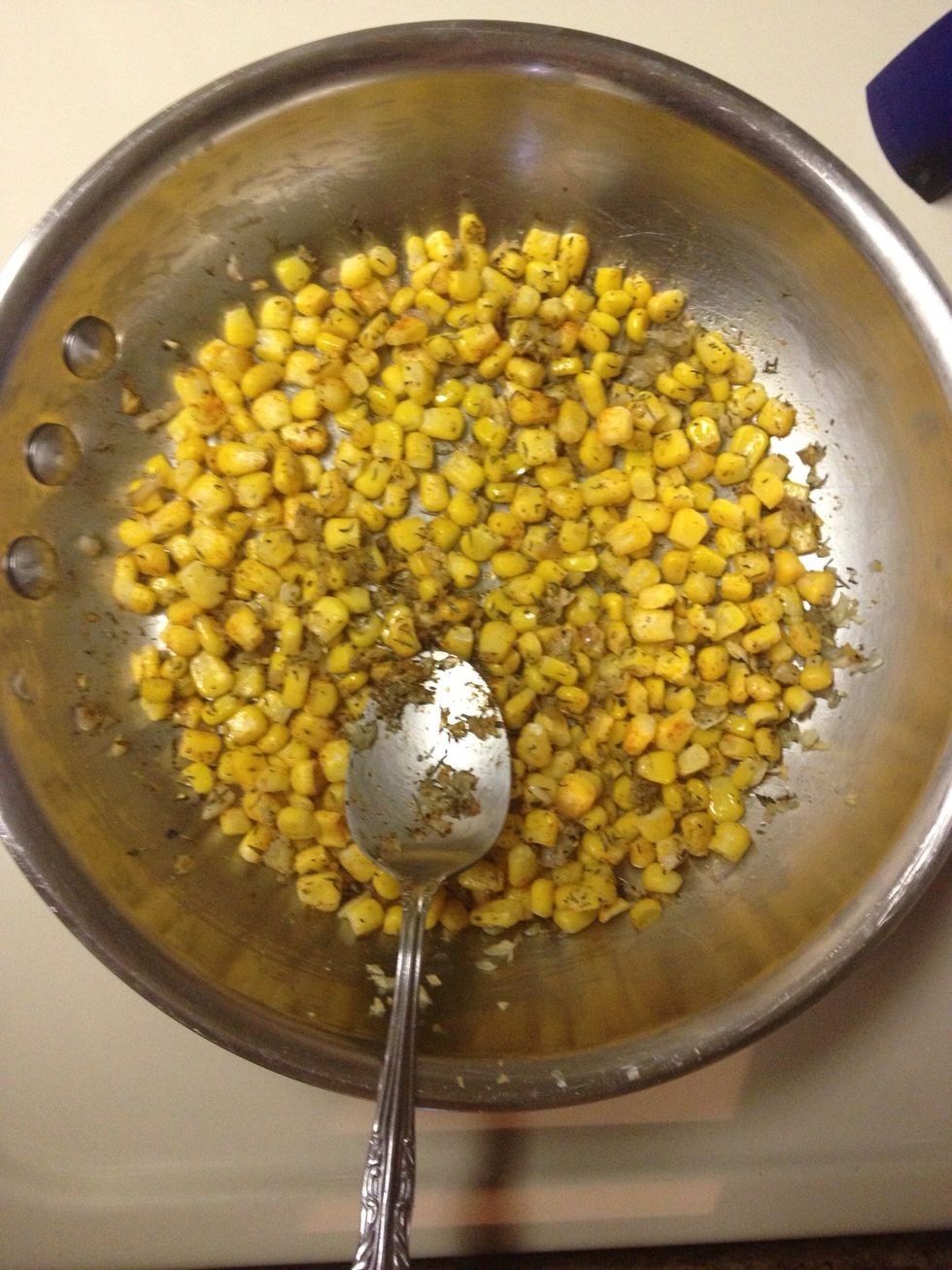 Add 3/4 cup sweet corn (I used frozen) 1 teaspoon dried thyme, 1/4 teaspoon salt, & 1/8 teaspoon black pepper. Cook for 5 minutes stirring occasionally.
Add 1/2 cup half & half scrape up bottom of pan , remove from heat.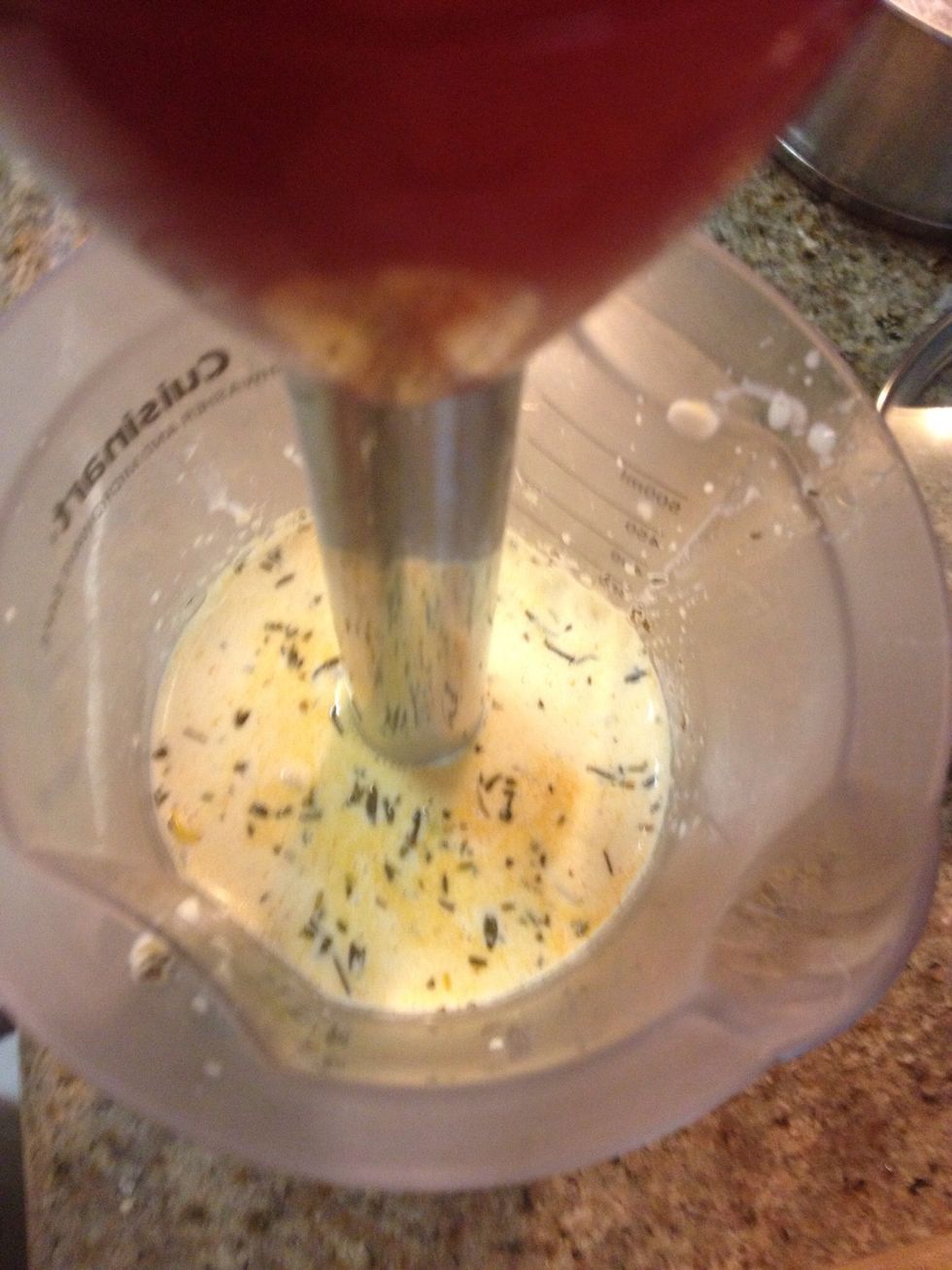 Purée corn until smooth.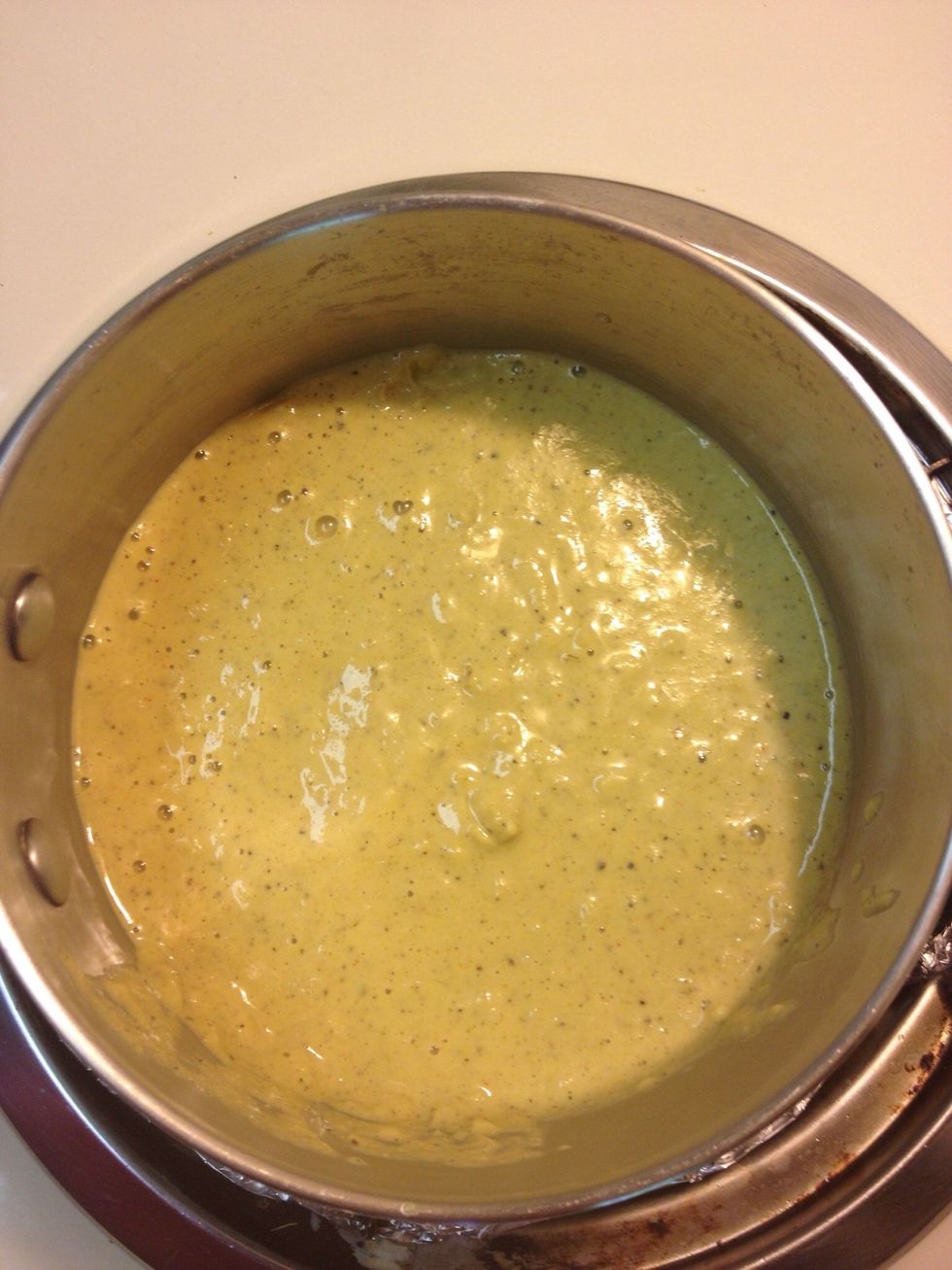 Put in a sauce pan and keep warm. A typical coulis is strained but I was too lazy and blended extra long thus negating the coulis and made a corn purée.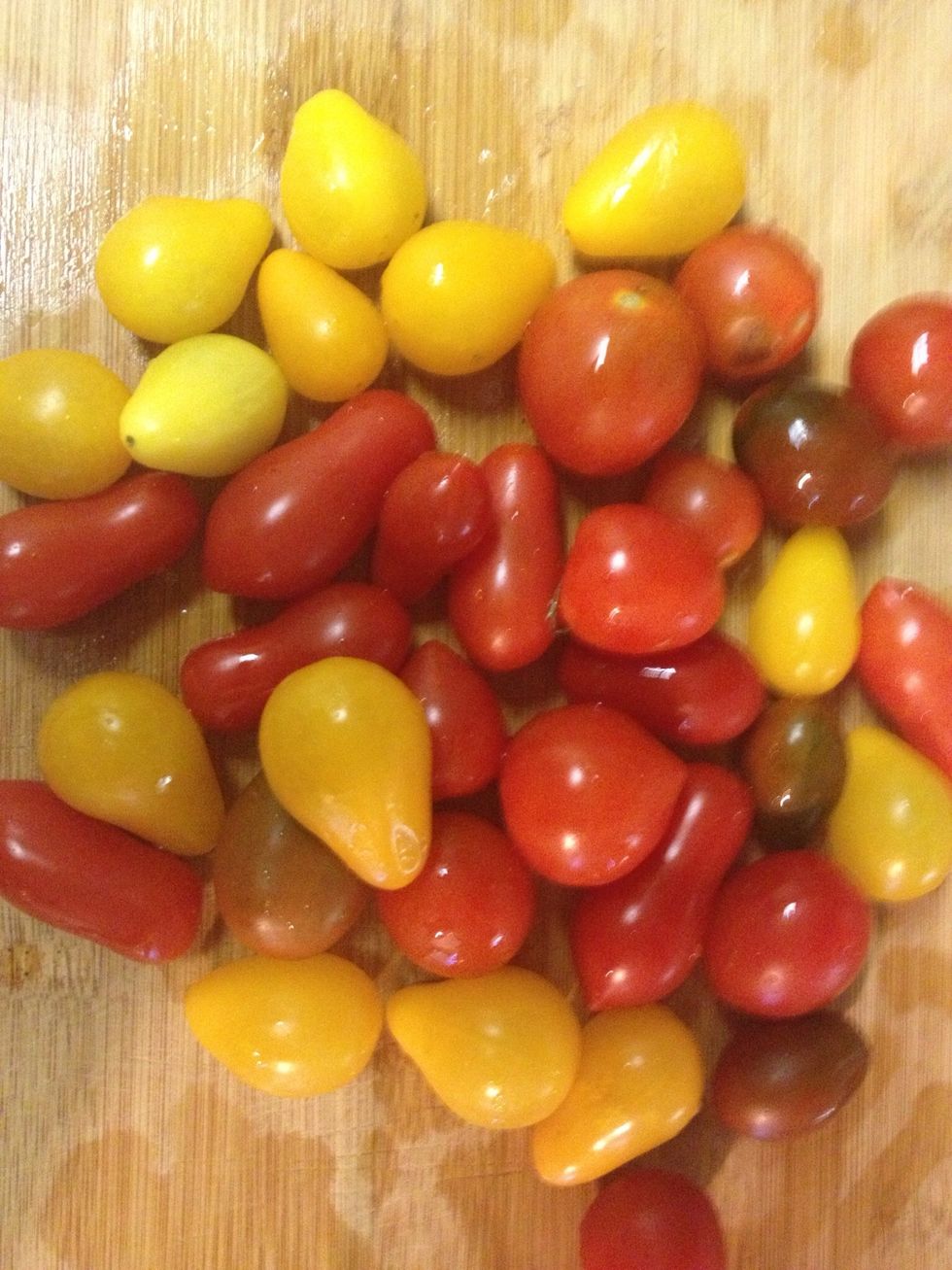 tə-ˈmā-(ˌ)tō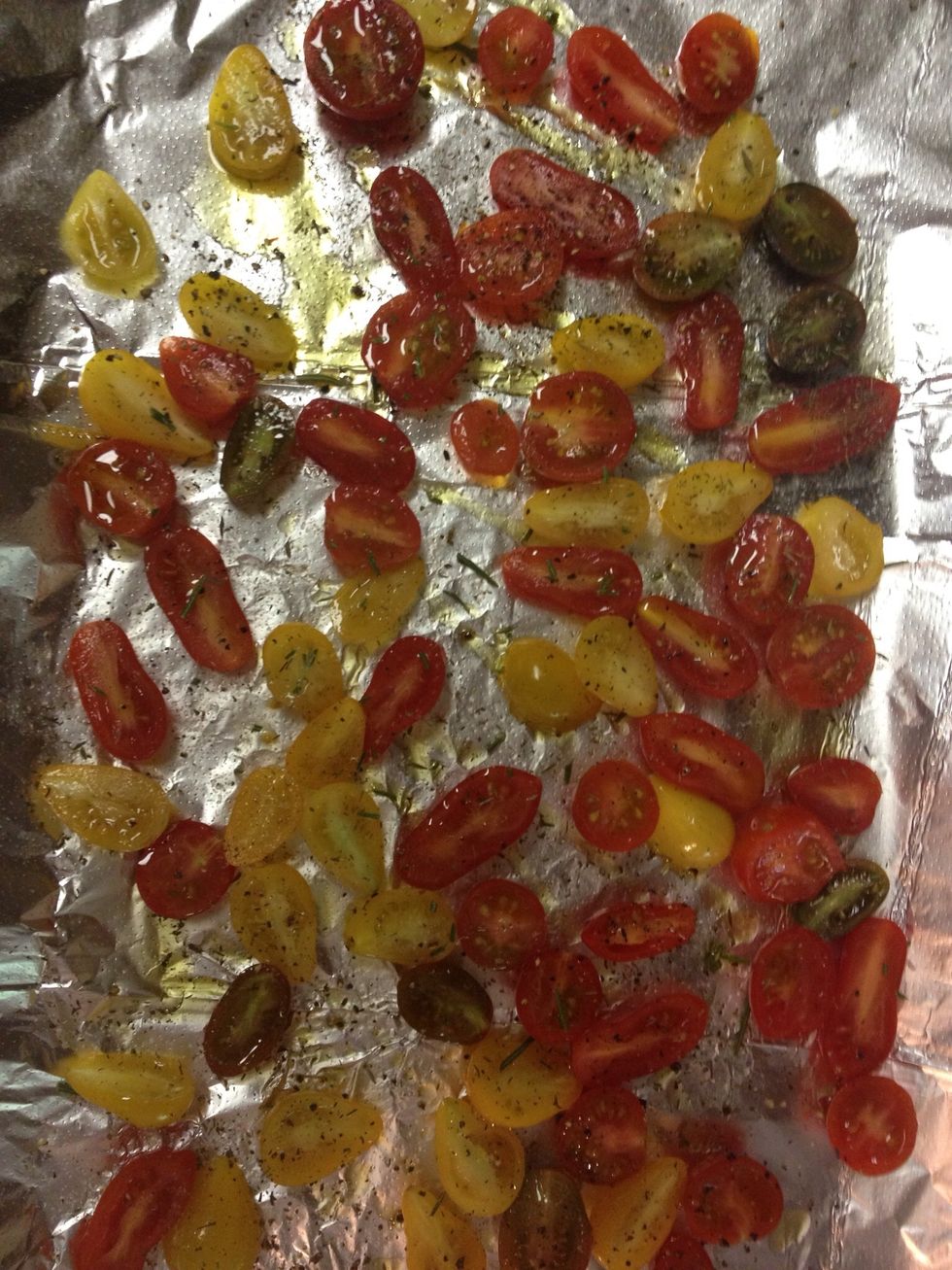 Cut in half. Sprinkle with salt and pepper olive oil garlic thyme and rosemary.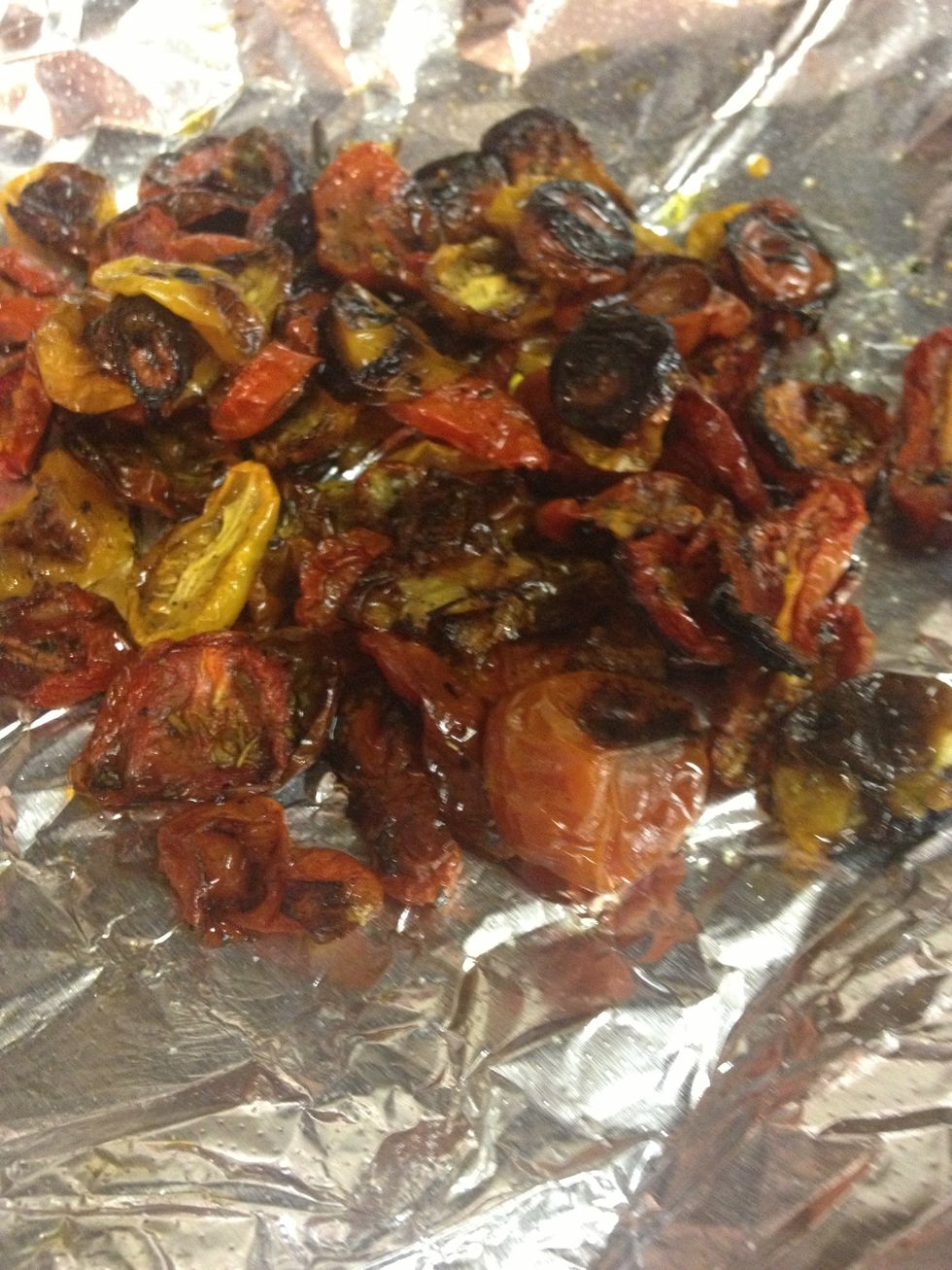 Bake at 350F for 30 minutes. Mine stuck a little to the foil, scrape up and add a light coat of olive oil
Ovens hot, might as well cook bacon @ 350F for 15 minutes
Drain fat after semi crisp ~15 minutes. Pat down with paper towels. Cut extra thin and crisp again in oven for a bit.
Pour Coulis onto warm plate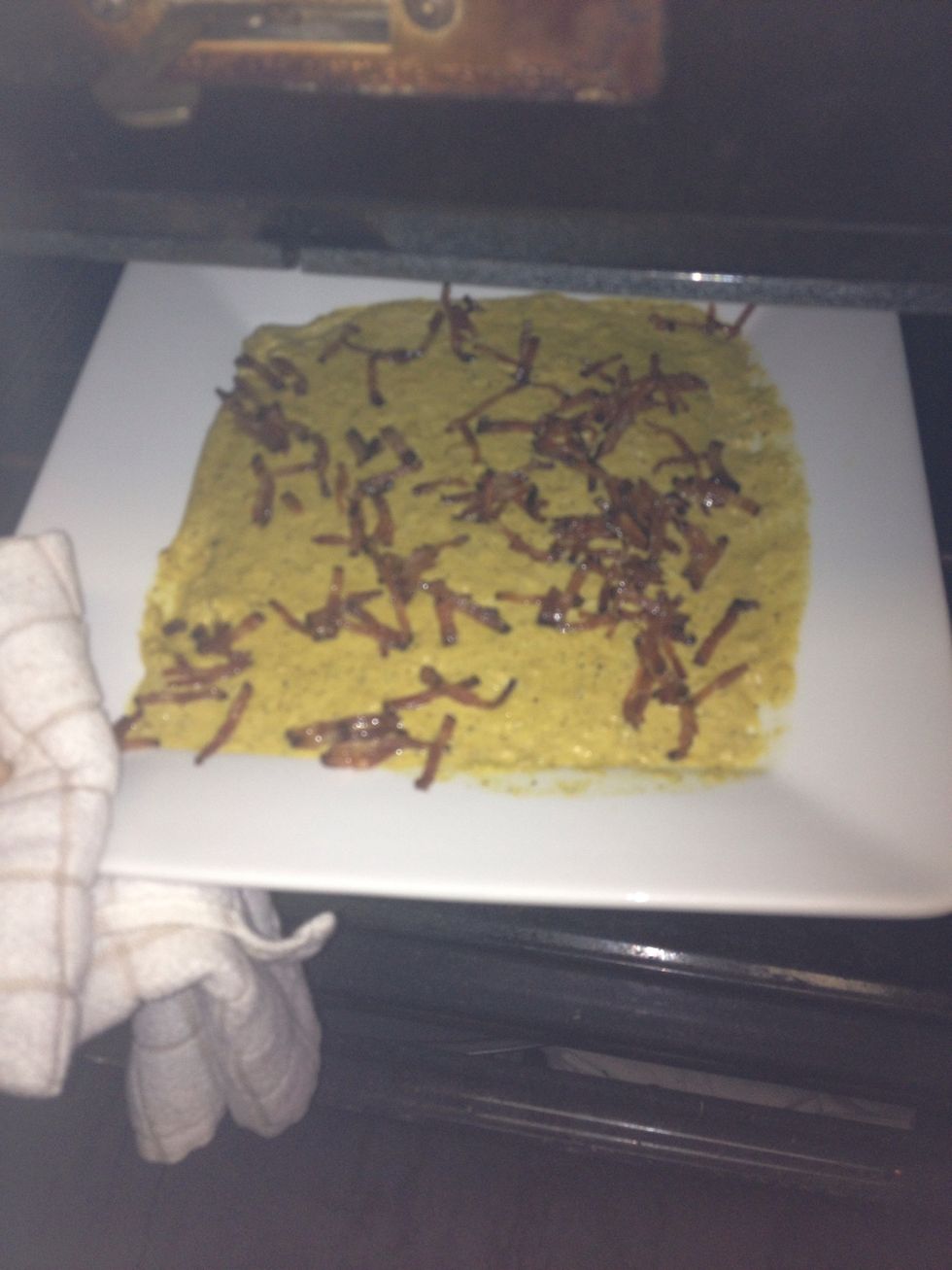 Add bacon. Keep in oven on warm.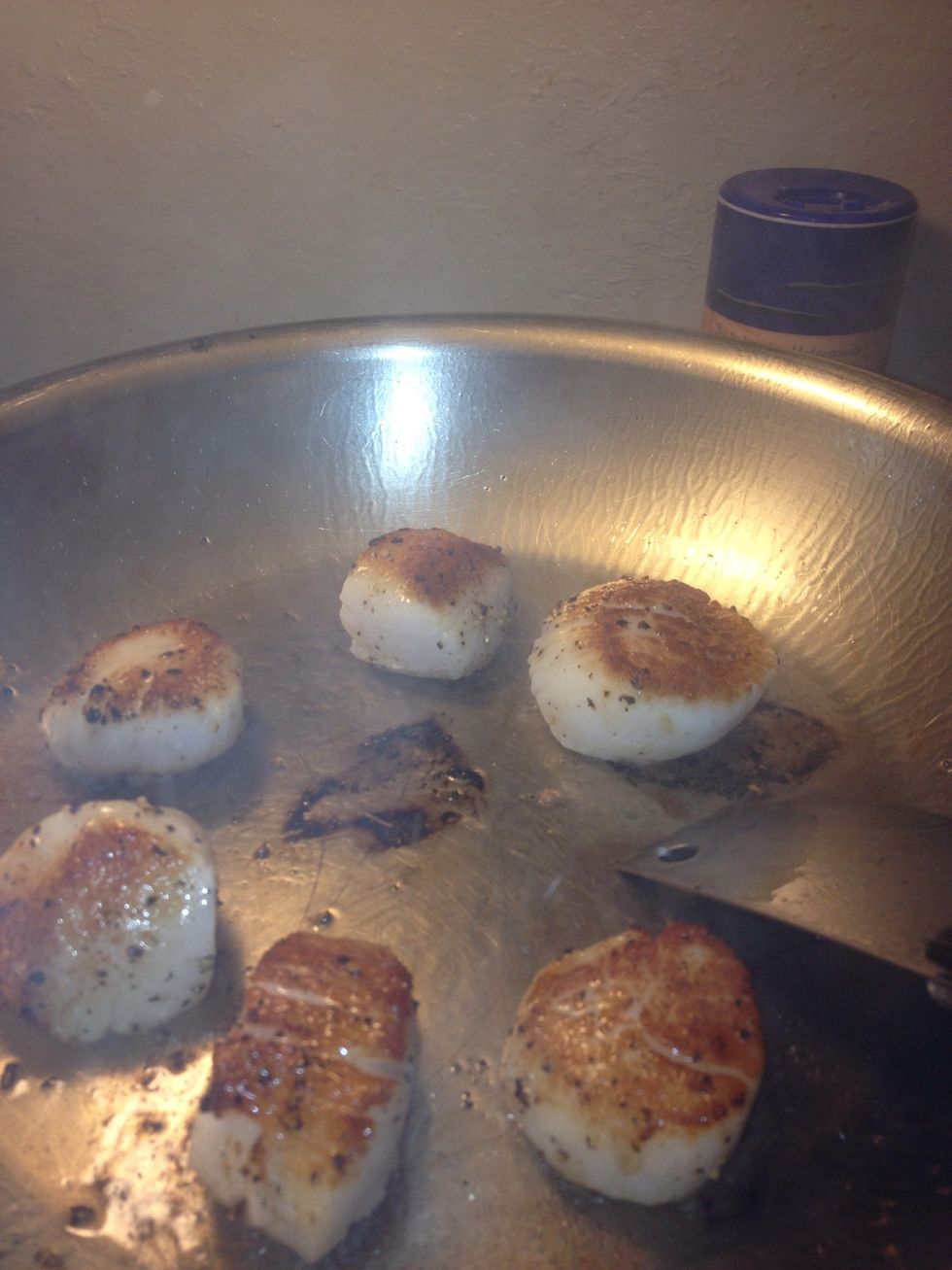 Sear scallops as in first recipe. Salt n peppa both sides cook 90 seconds each side and remove from pan.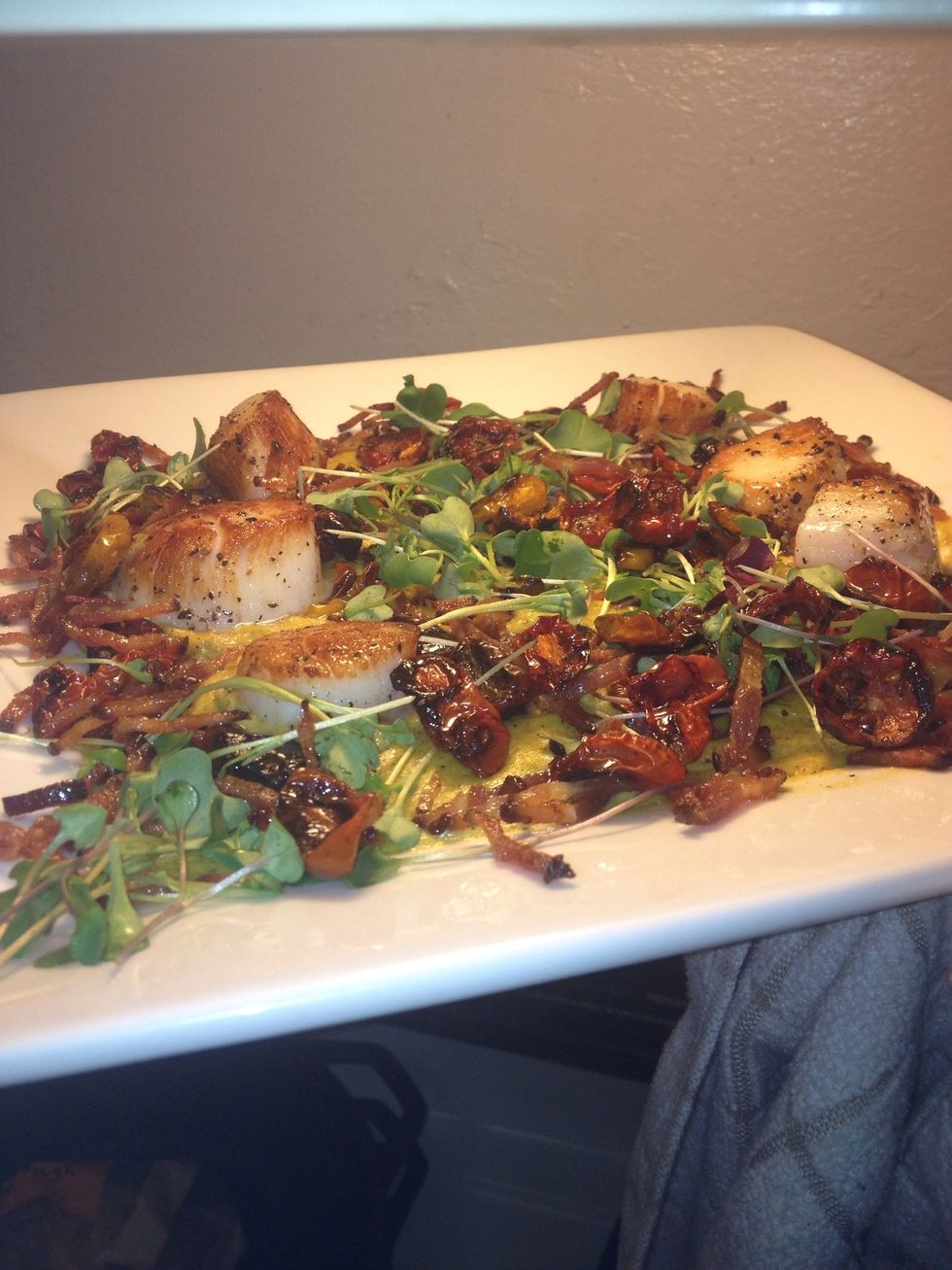 Place the scallops on the corn purée add the roasted tomatoes sprinkle some micro greens and serve.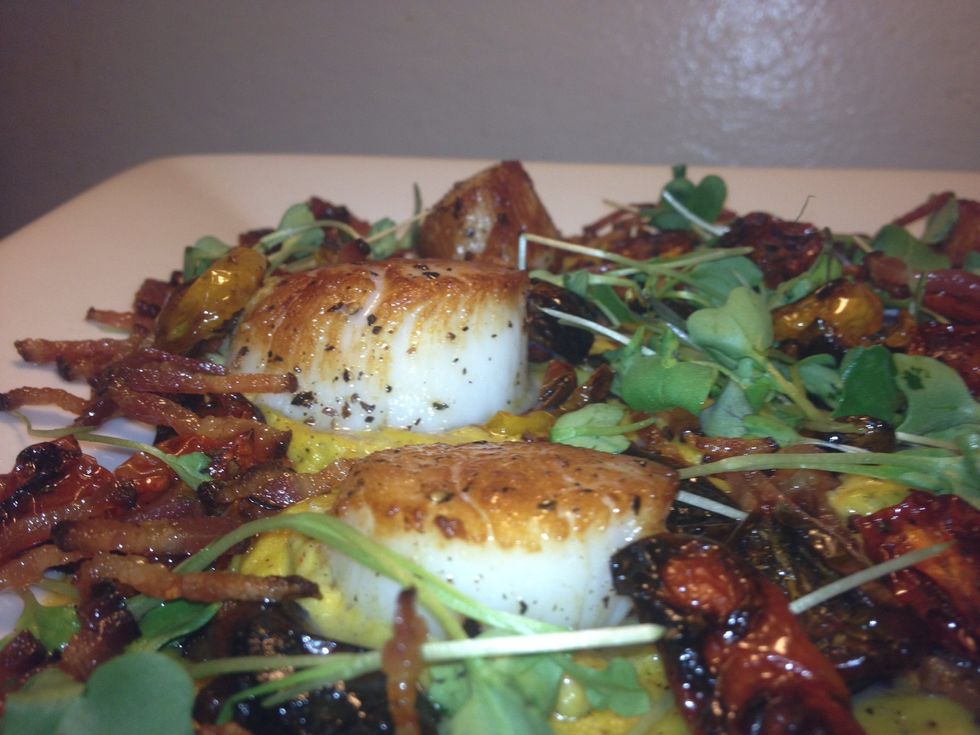 This was my favorite but I'm a sucker for bacon.
Try one of these recipes next time your cooking with scallops.