Step 1: Locate the photo app and click on it.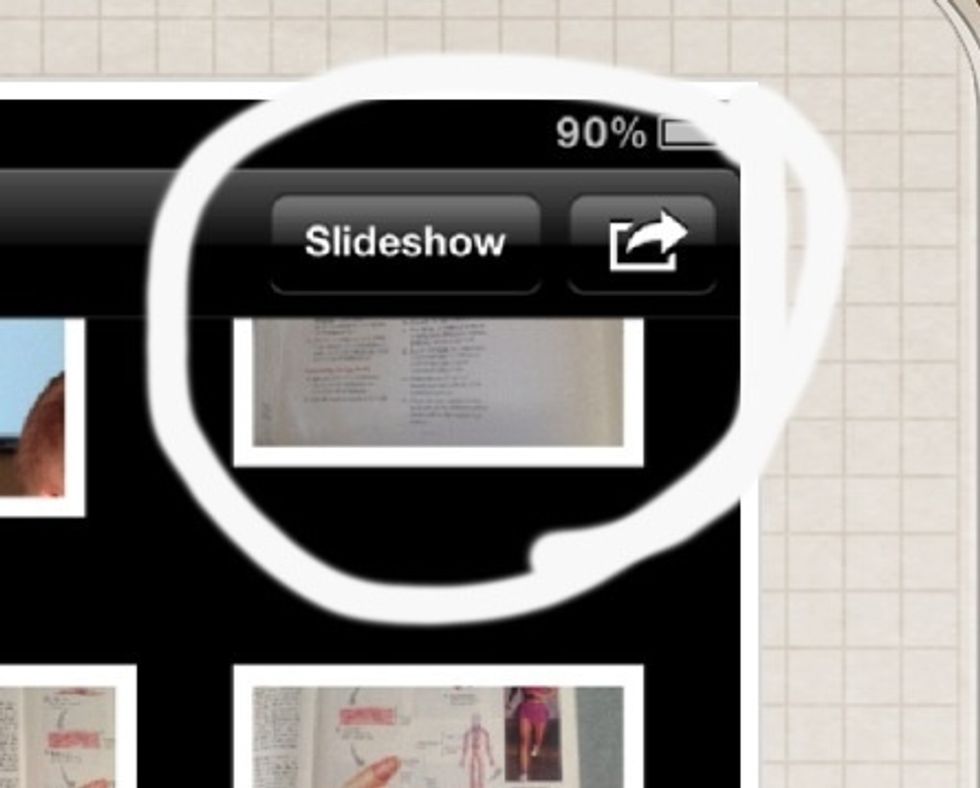 Step 2: Click the button that looks like a box and a arrow. The button is located in the top right corner of the screen.
Step 3: Click the picture you are going to email.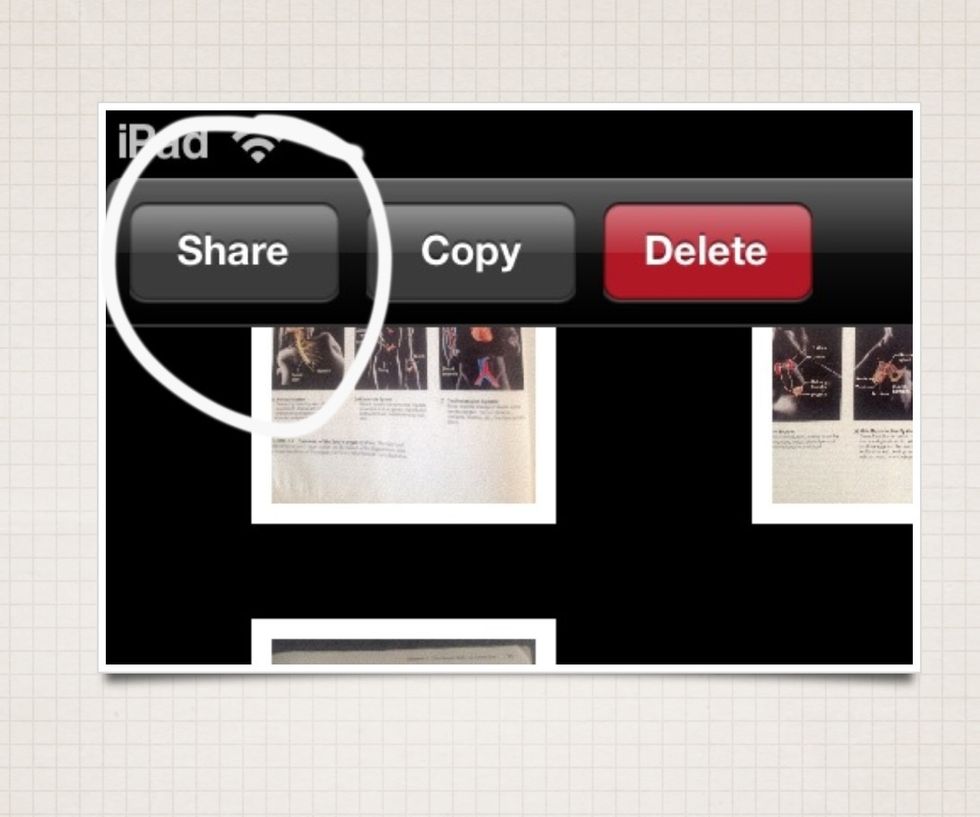 Step 4: Click the share button in the top left corner.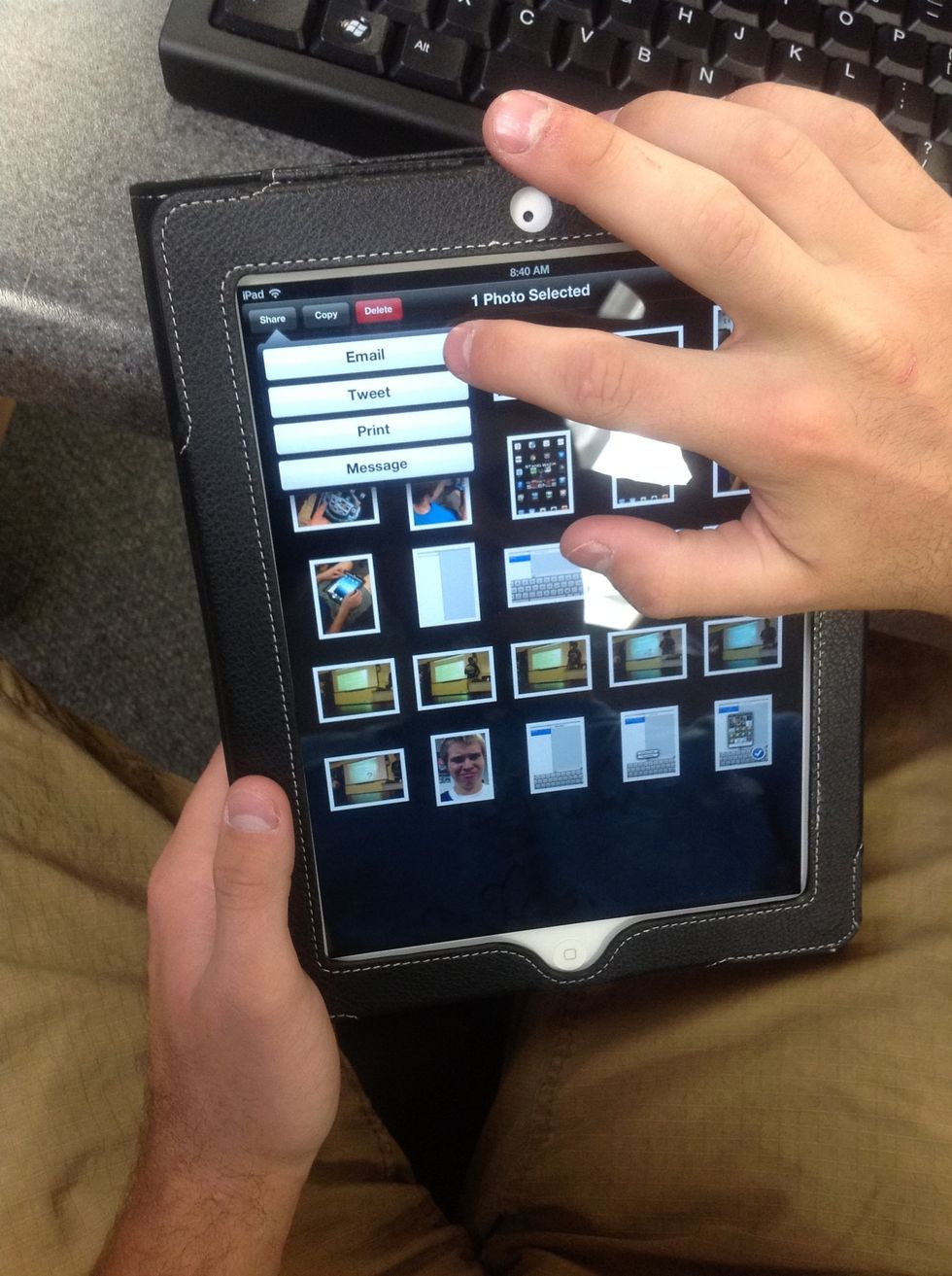 Step 5: Click the email button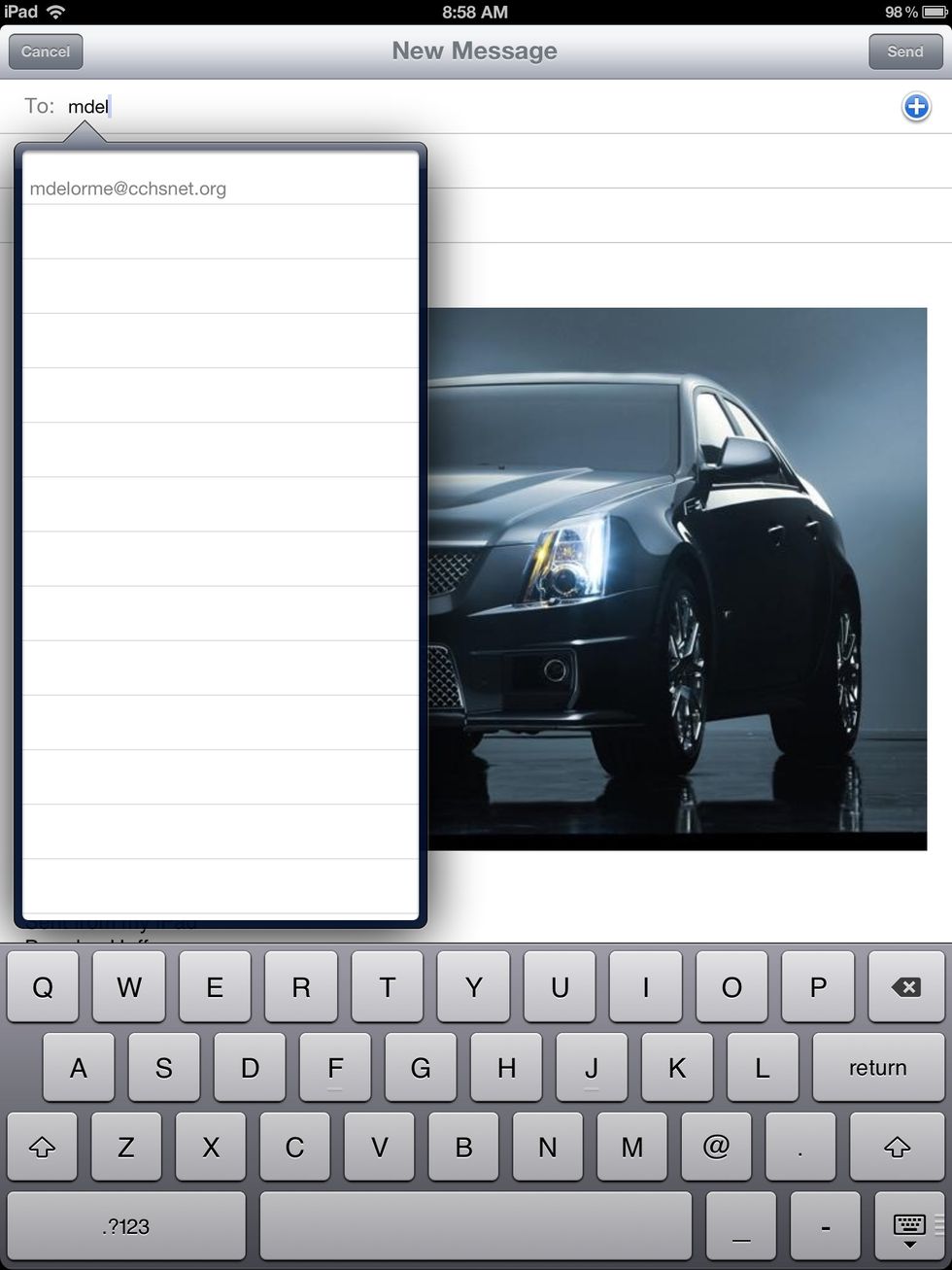 Step 6: Start to enter the person's email into the "to:" bar.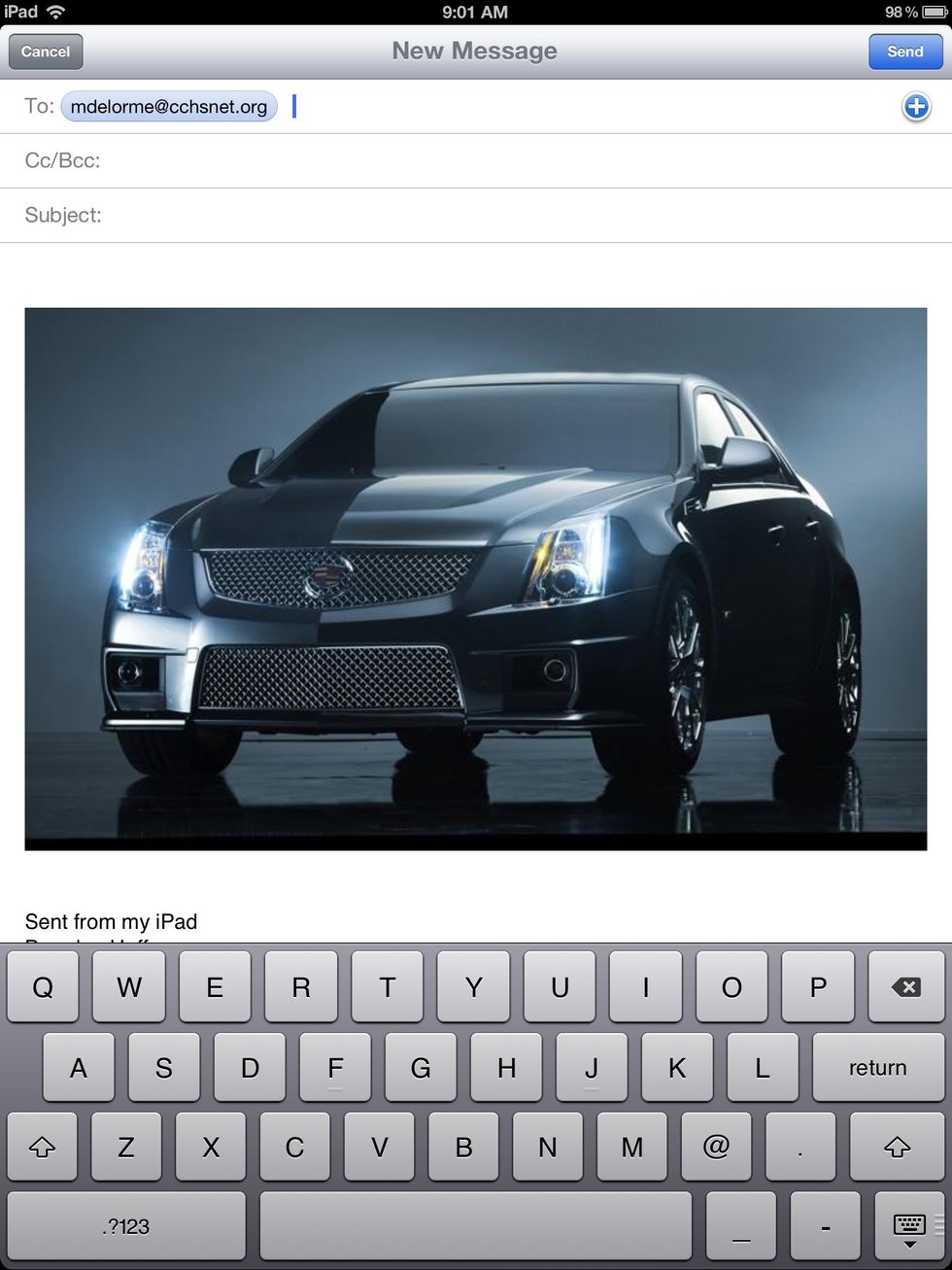 Step 7: Click on the persons email on the drop down (this will only appear if the person is in your contacts).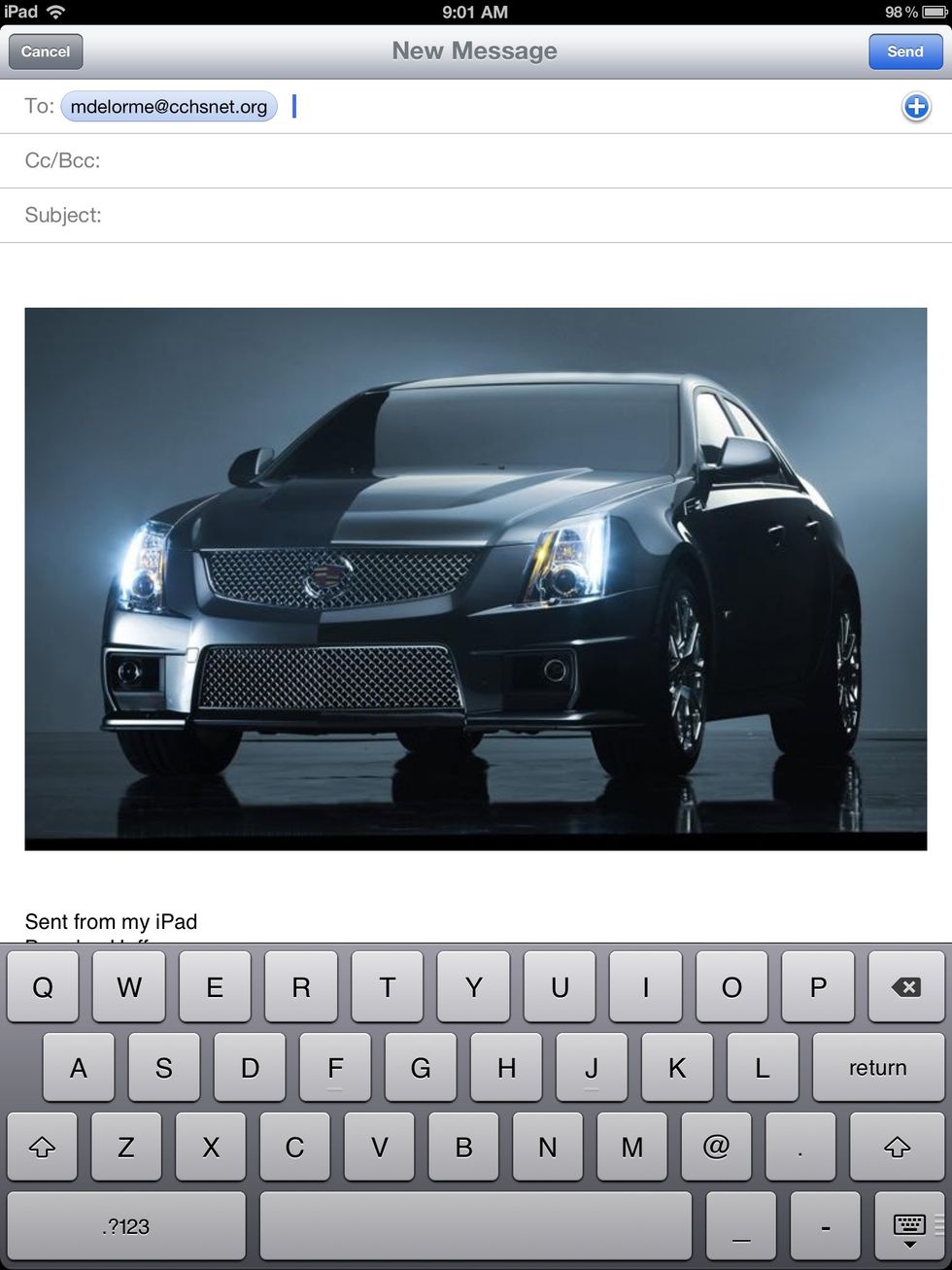 Step 8 (only in some cases): If the person is not in your contacts type in their full email address.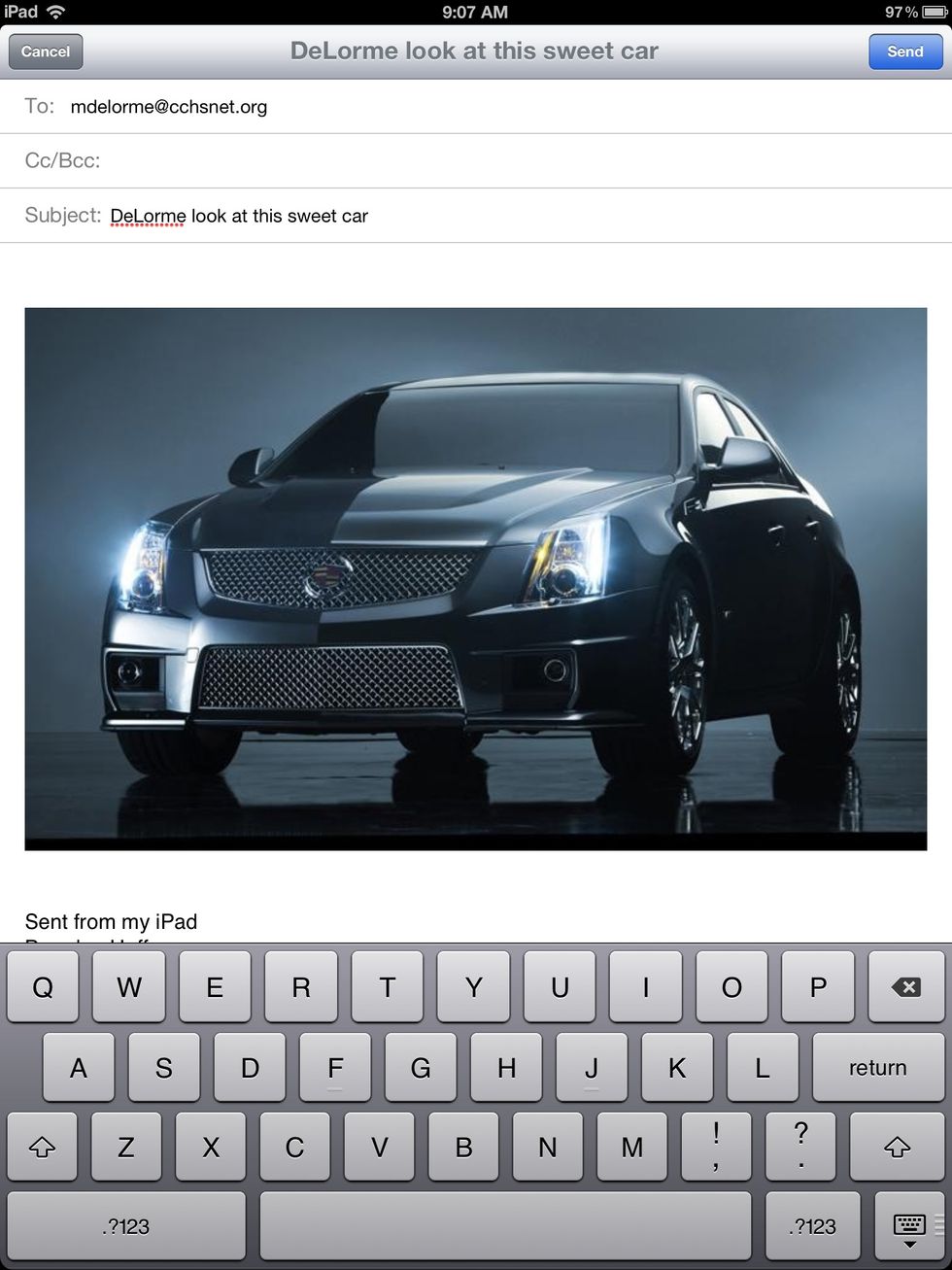 Step 9: add a subject and a message to the email.
Step 10: Click the send button in the top right corner of the email screen.
The creator of this guide has not included tools