Hi I'm going to teach you how to send a keynote presentation from you iPad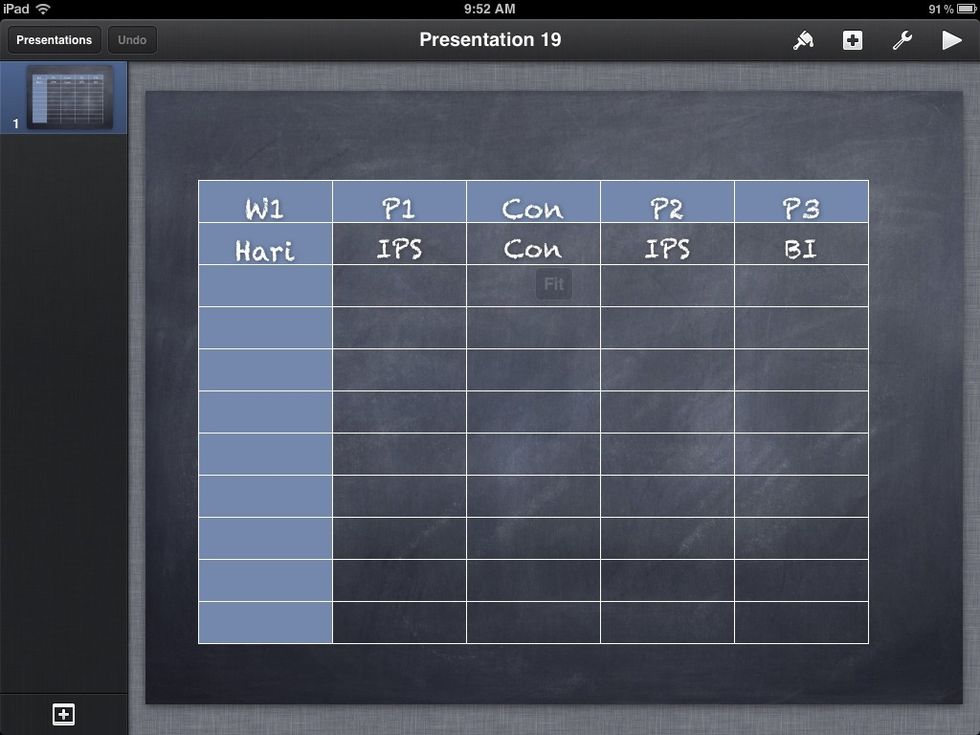 Step 1. First you need to have the email you want to email, then in the top right hand corner you will see the icon above click on that.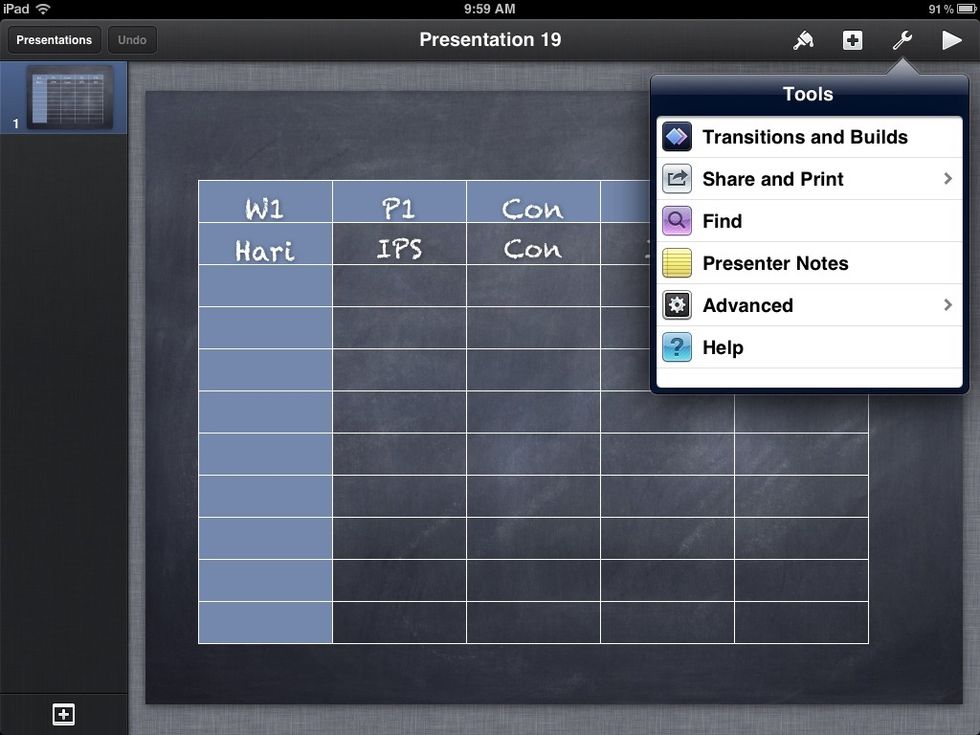 Step2: this will come up click on share and print.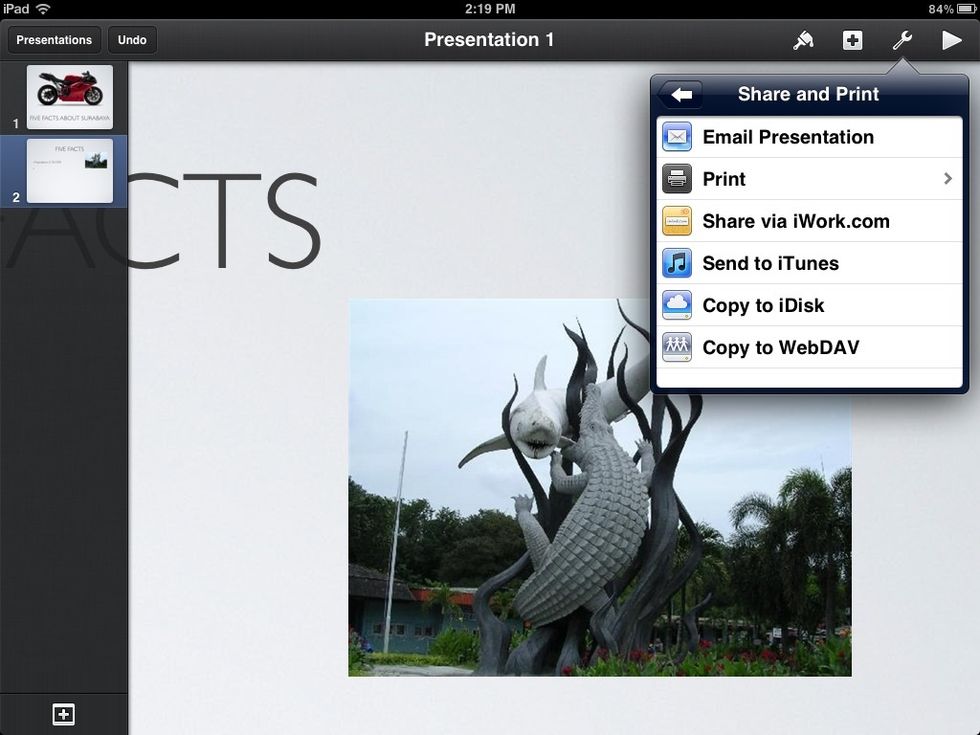 Step3: press on email presentation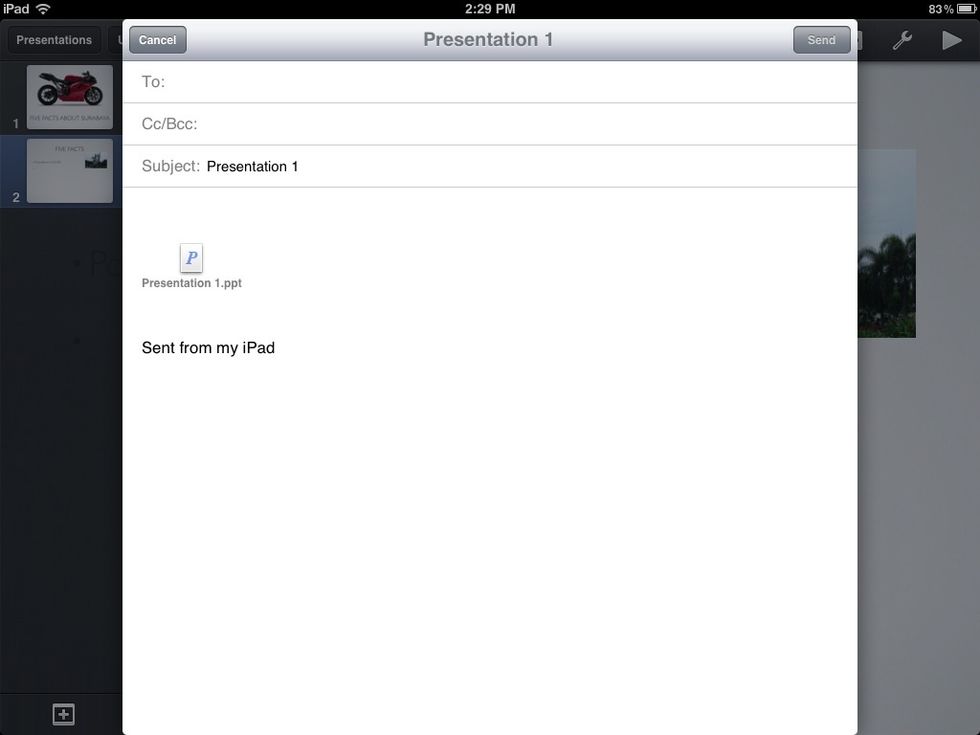 Step4: type in the email you want to said to and then click said. I hope you leant some thing
iPad
Keynote app
The persons email