How to sell tickets using tikly: the basics!
Tikly is the easy way to sell tickets to your awesome events. From your band's next show to a community fundraiser, we've got you covered. Say hello to Tikly. Less fees. More fun.
4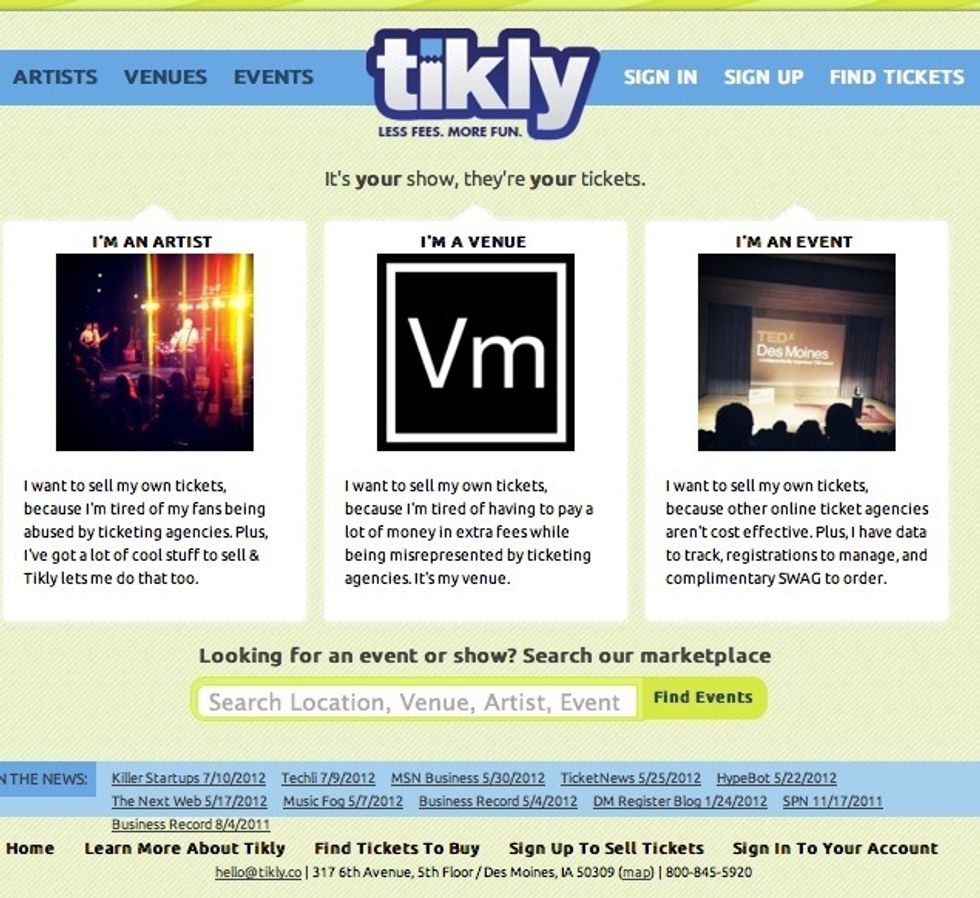 To start, we'll head over to www.Tikly.co and sign up. It's totally free, and Tikly won't do anything evil with your info. Click "sell tickets".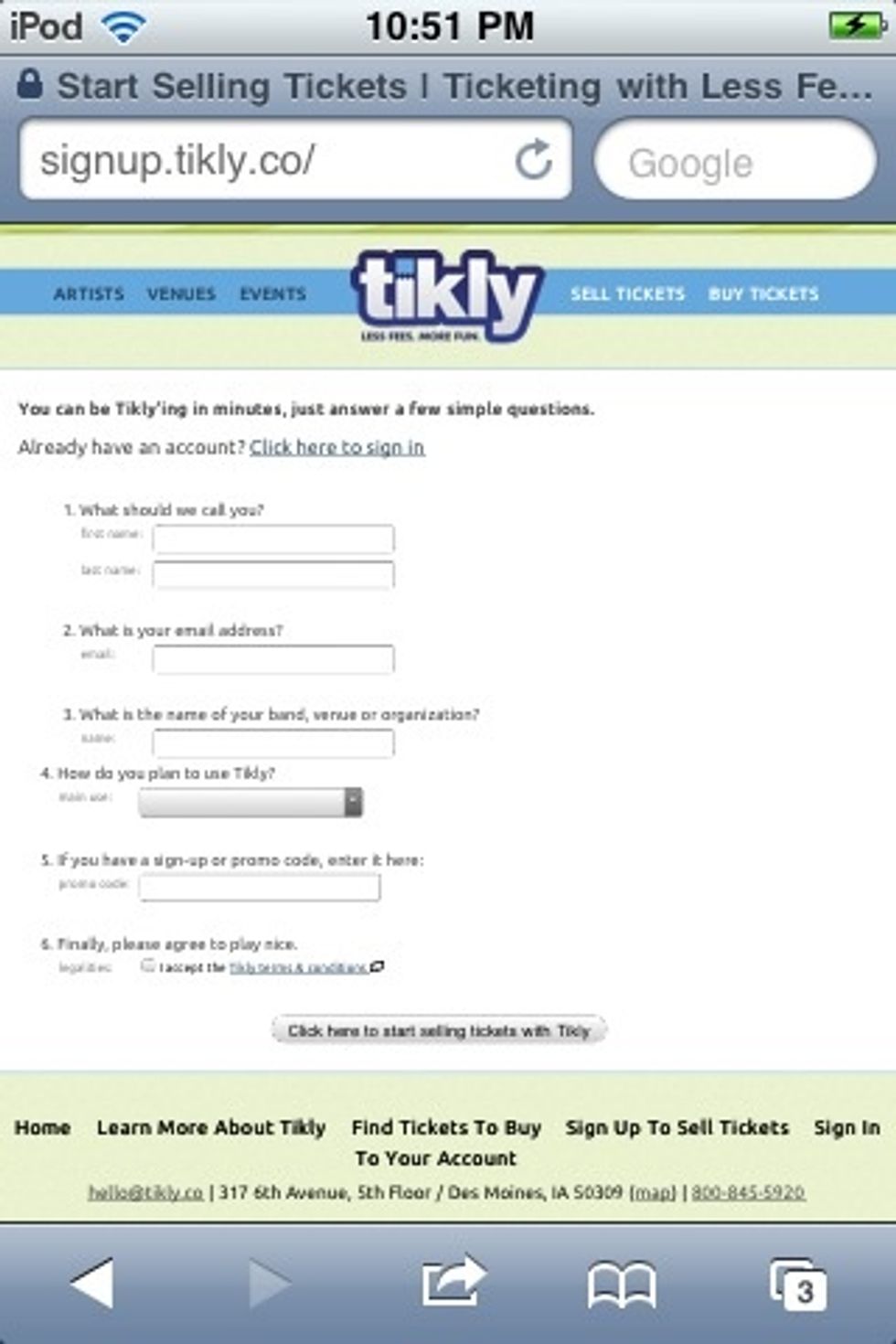 Then fill out this itty bitty form and get ready to (what else?) sell your tickets!
Pssst! Once you're signed up, Tikly creates a sample event for you to play around with. Do so, if you fancy. I'll wait.
Now let's make a real event. Click "jump right in and create your own event".
Now fill out this form and bingo! Your event had come to life!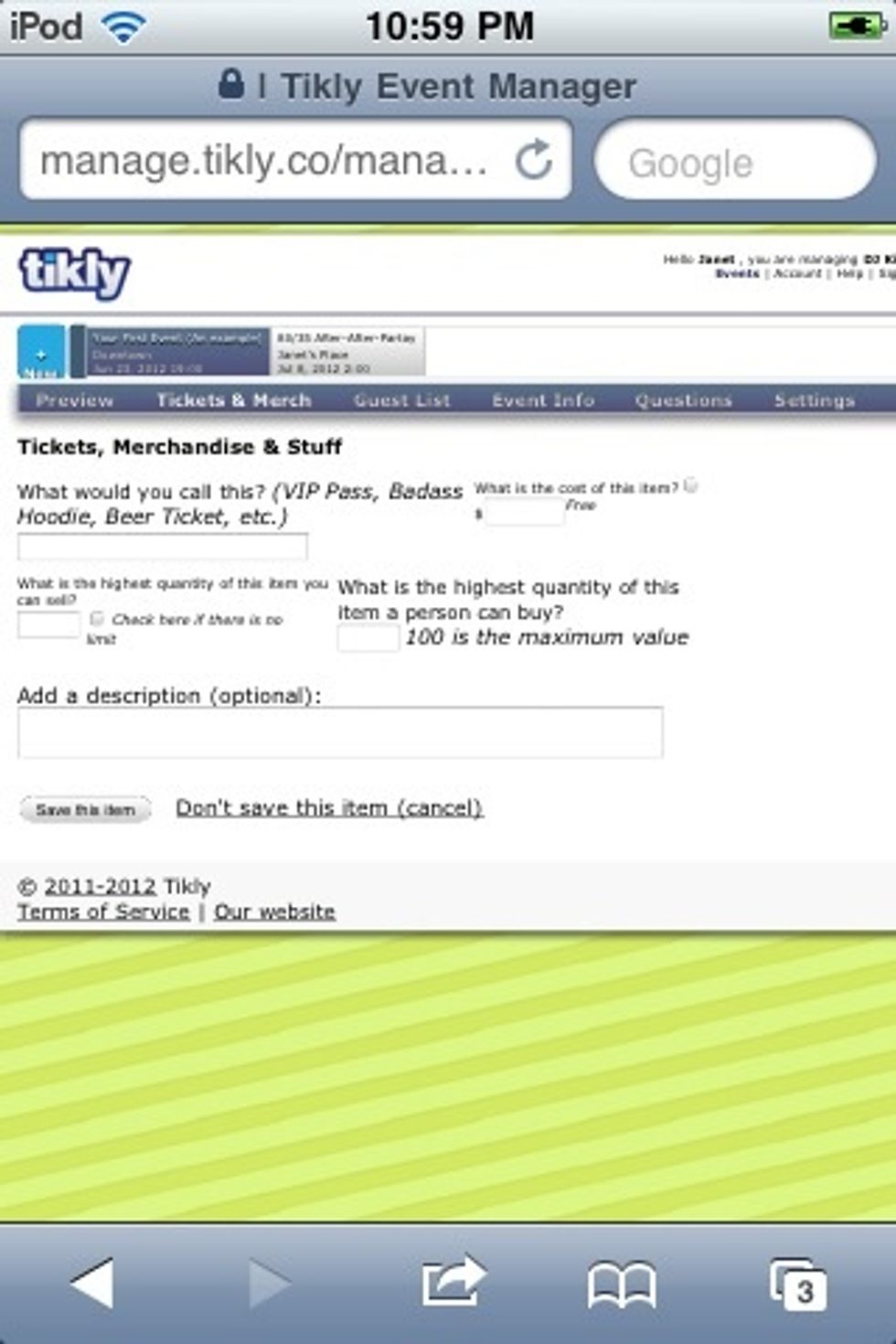 Using the "tickets and merch" tab, you can name your tickets, set the price, and the maximum number of tickets you want to sell.
Under the "settings" tab, you can customize the follow-up e-mail your attendees receive, set the time frame for tickets to be available for purchase, or even require a password to access the event.
At the bottom of the "settings" page you can also have the option go delete the event entirely, because, hey, you might need to someday.
Use the "preview" tab to admire your skills or see what needs a bit of editing. The "open the event page" link shows what your ticket buyers will see when they visit the event page.
This is how your event will look to fans as they buy tickets. Don't worry! In the next guide I'll teach you how to snazz it up!
FYI Tikly ticket fees are set-up like so: $1 is added for tickets under $10, and 10% is added for tickets $10-$75. Tickets costing over $75 get a flat $7.50 fee. That's it. No icky hidden stuff.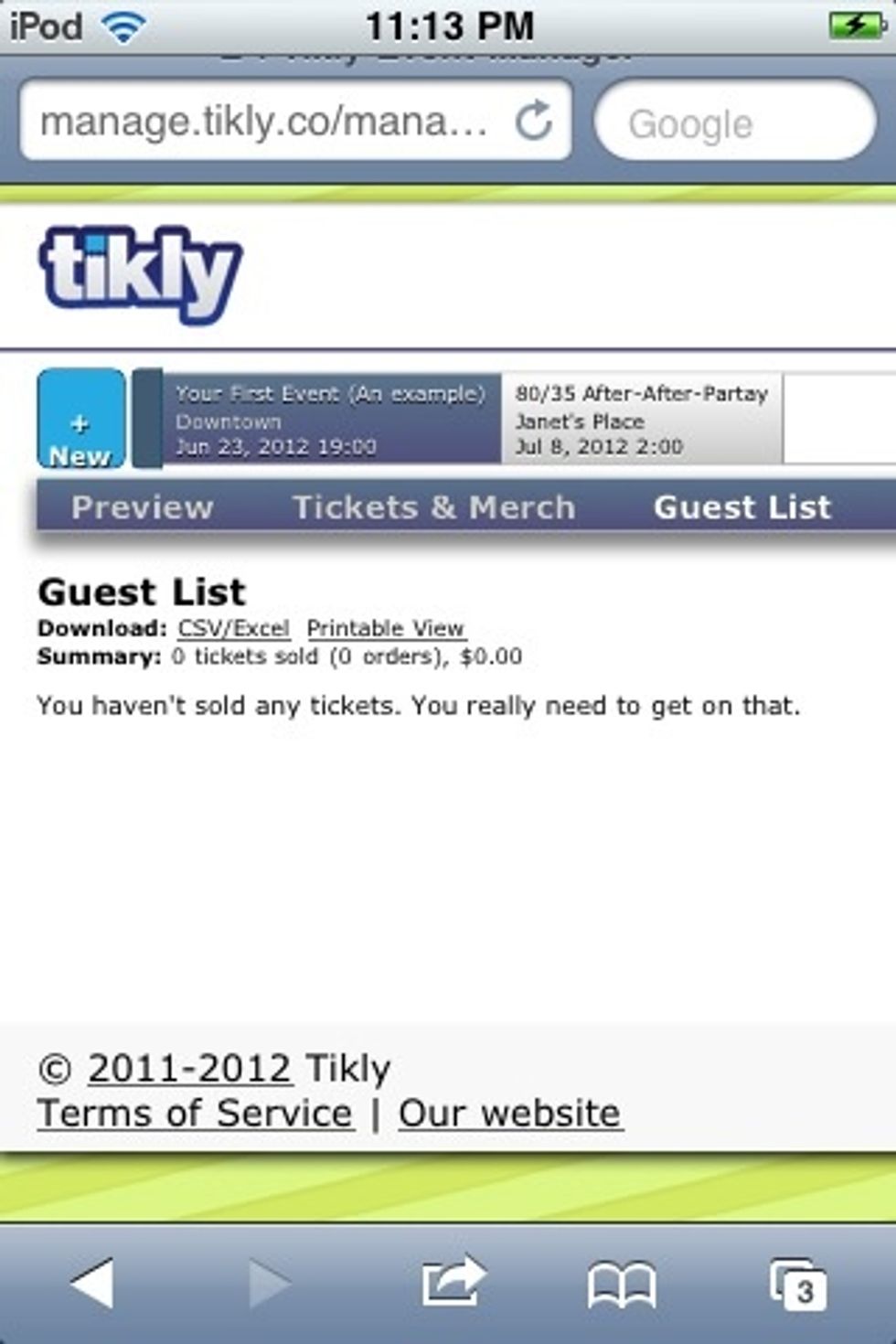 Next, the "guest list" tab shows who's coming to your event, number of tickets sold, and the dollar amount made so far. Have this list handy at the door in order to check in your guests.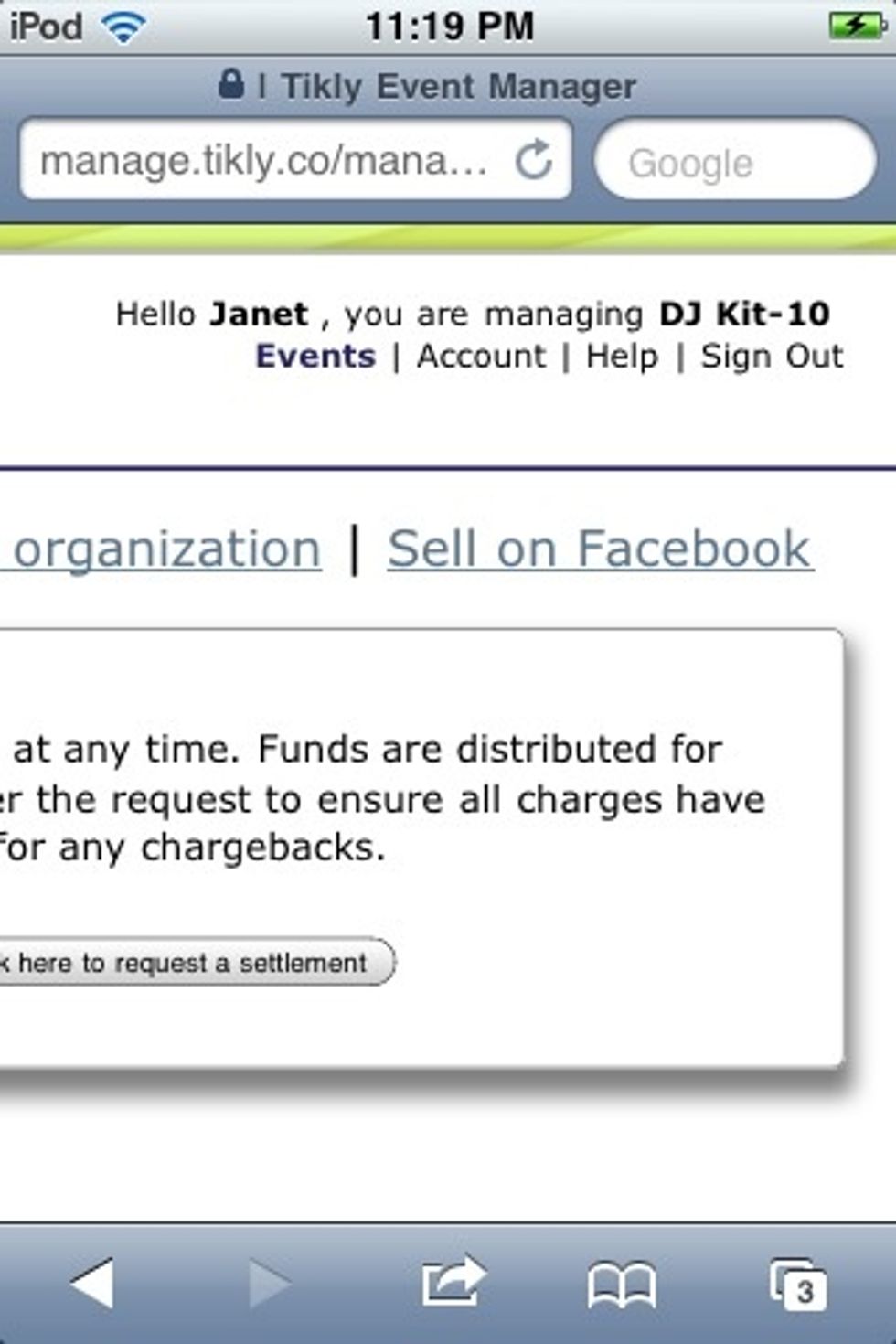 Once you've sold some tickets you can request to settle your account at any time, and the fine folks at Tikly will get you your well-earned money. Just hit "account" in the upper right of the page...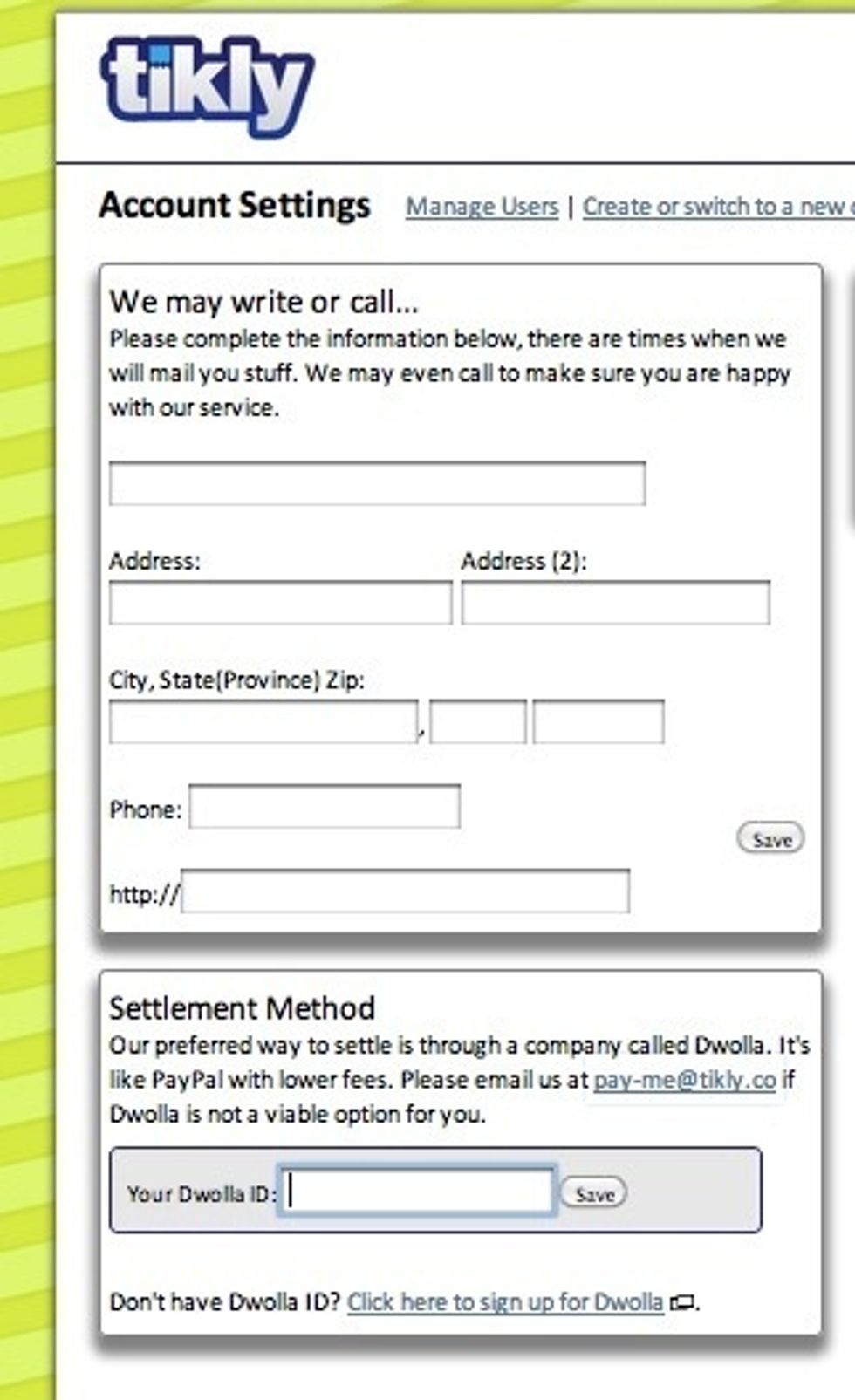 ...fill out your info on the left (just this once!)...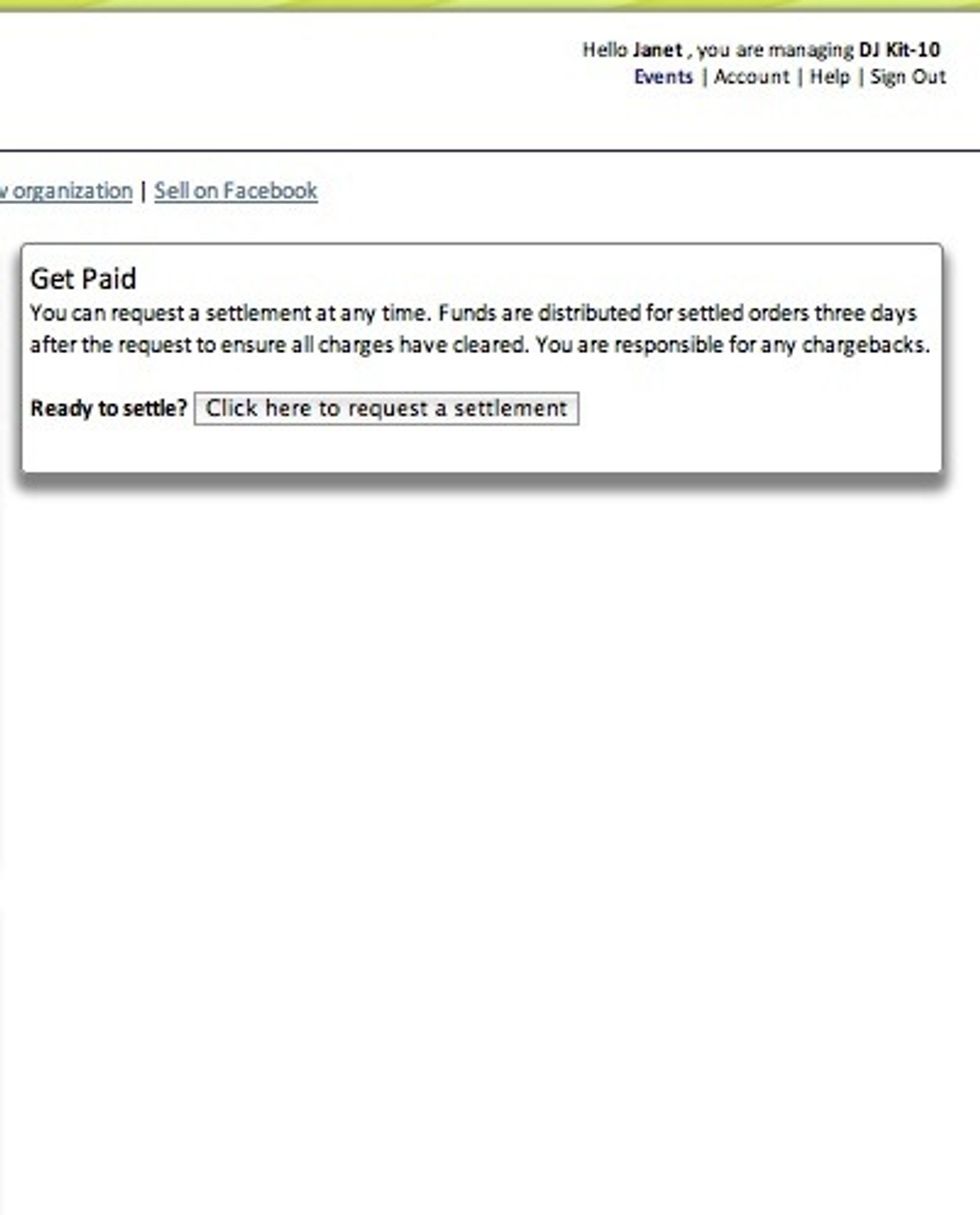 ...then "request a settlement". Easy!
So you've signed-up, made an event, sold tickets, and gotten paid-- a job well-done. See my upcoming guides for more advanced Tikly'ing including dressing up event pages, selling merch, and more! Yay!
An awesome event, cool merch, or a good cause
A computer