Professional videos don't have the star put their hands on the camera to start it now do they? This is how to self start it!
FIRST STEP: Take a normal video, you start it and all
SECOND STEP: Go to it in your camera roll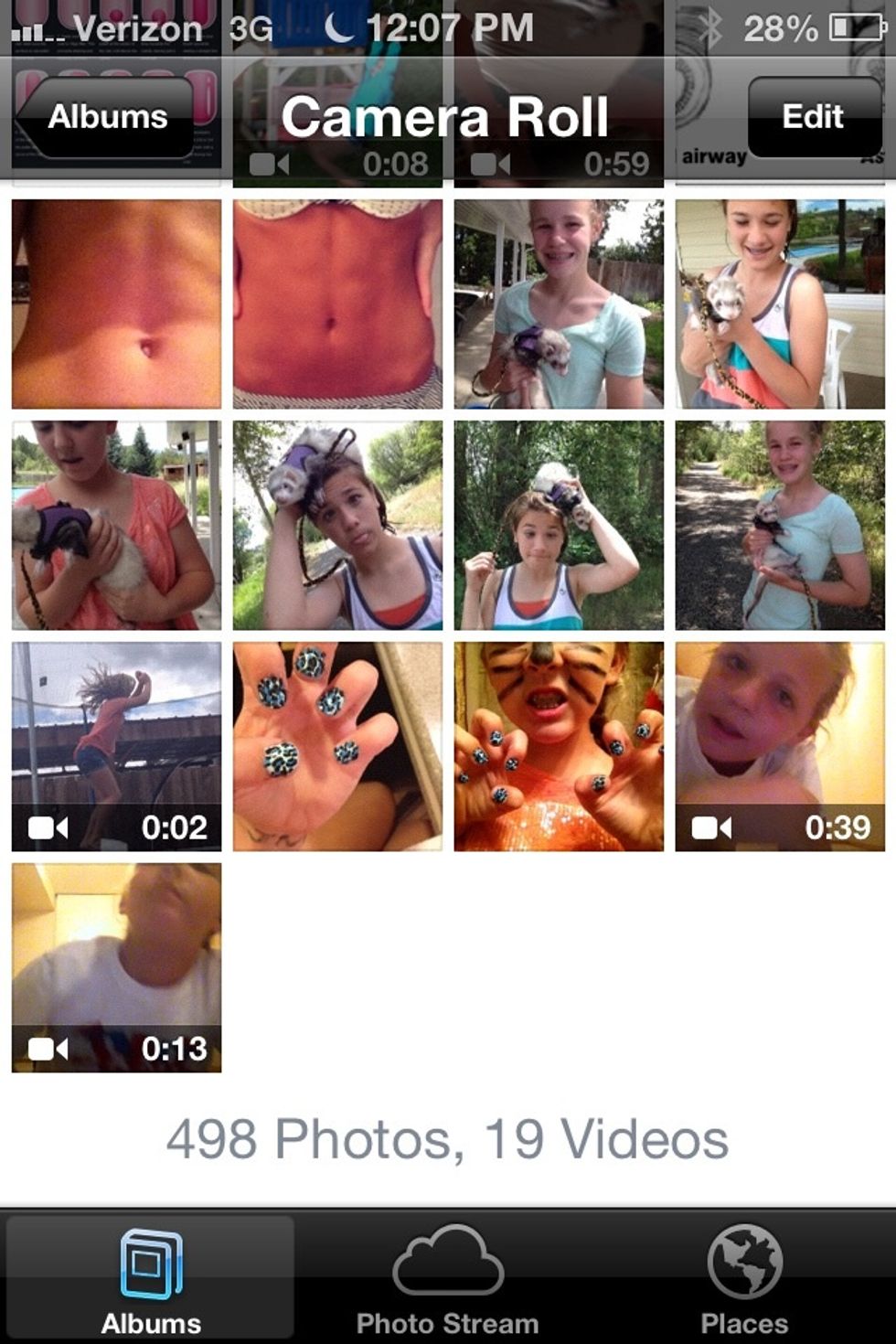 THIRD STEP: Click the side bars on the top until they're yellow!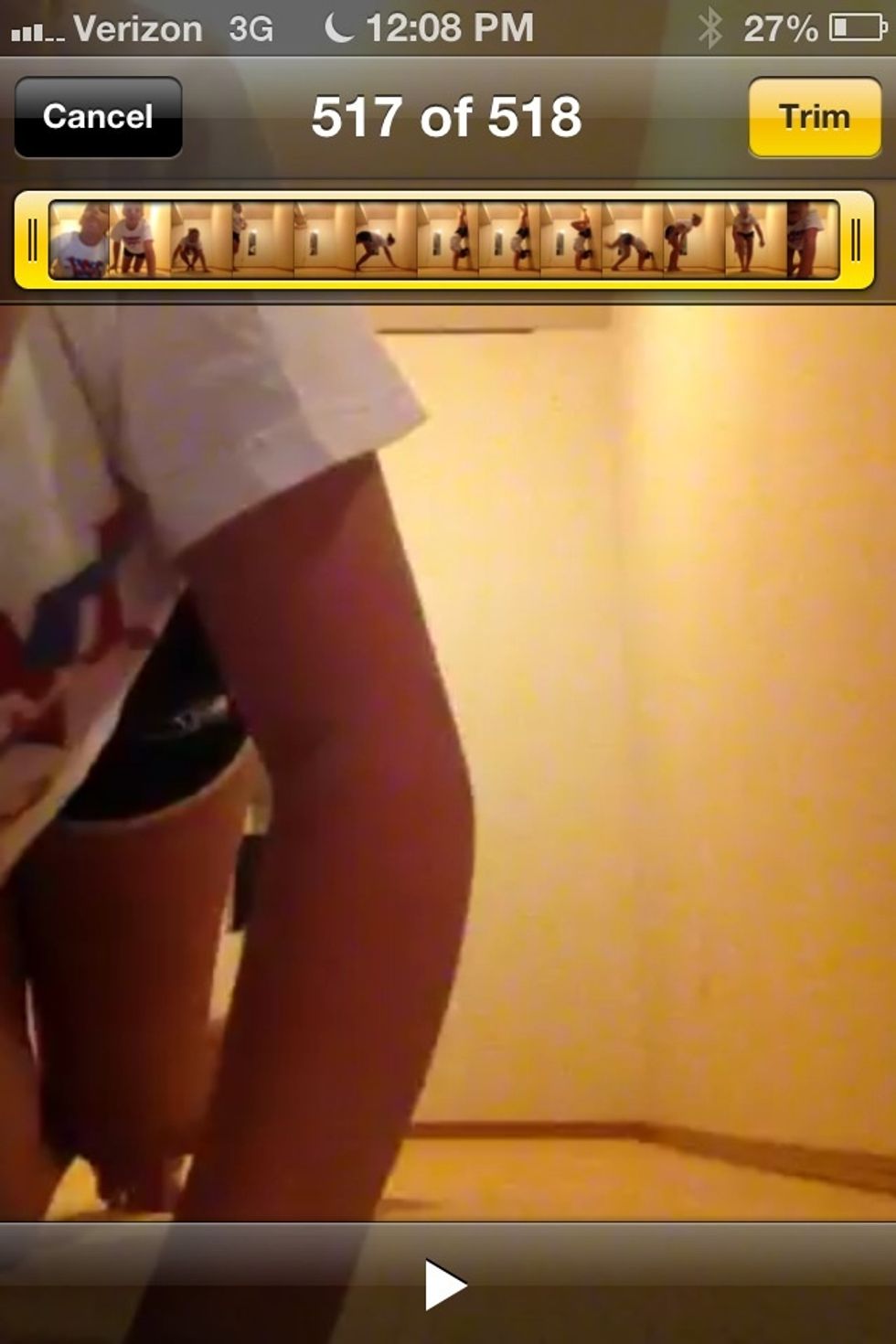 FOURTH STEP: Move them until the parts where you go up and take the video and end the video are gone.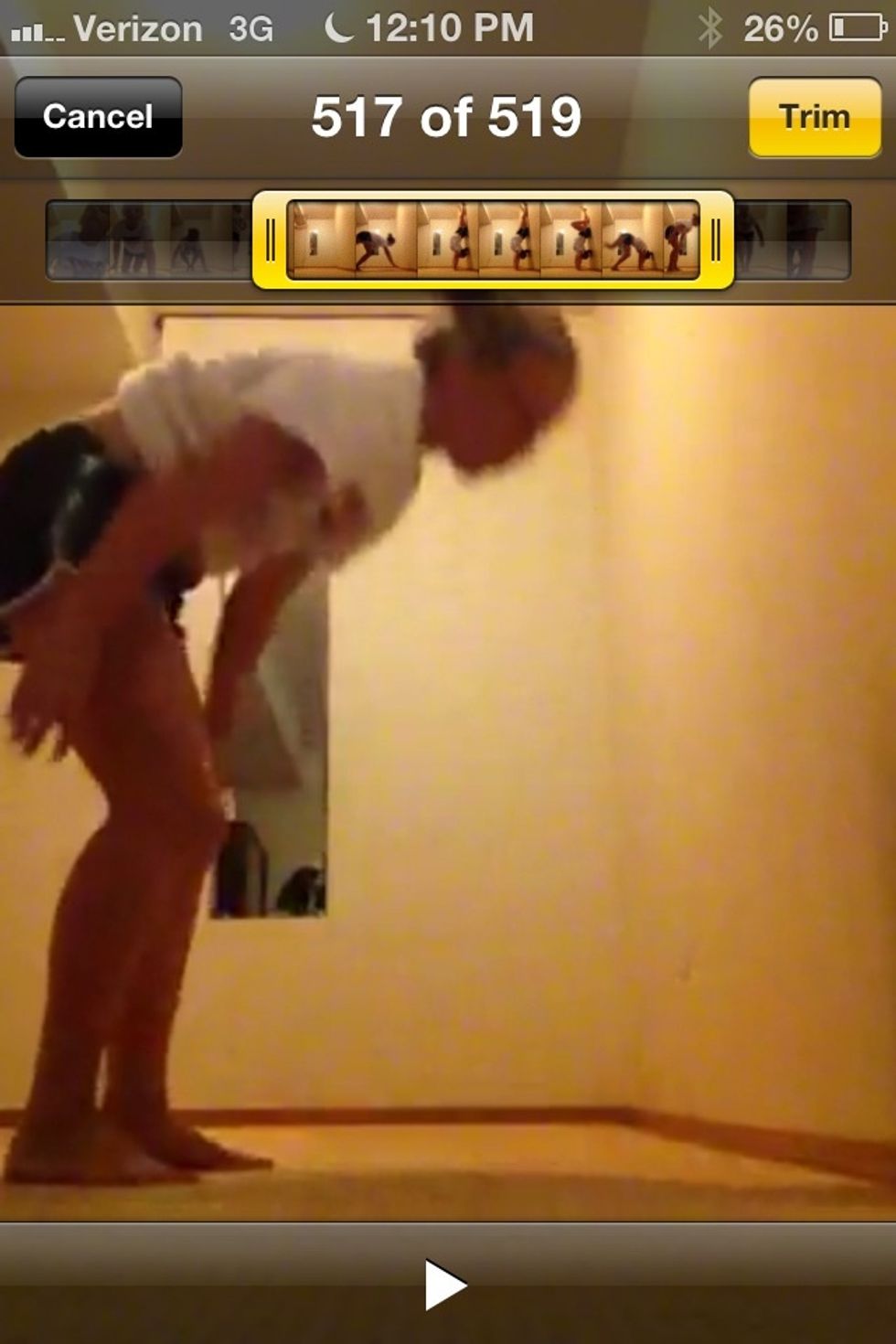 Trim it as original or new clip.