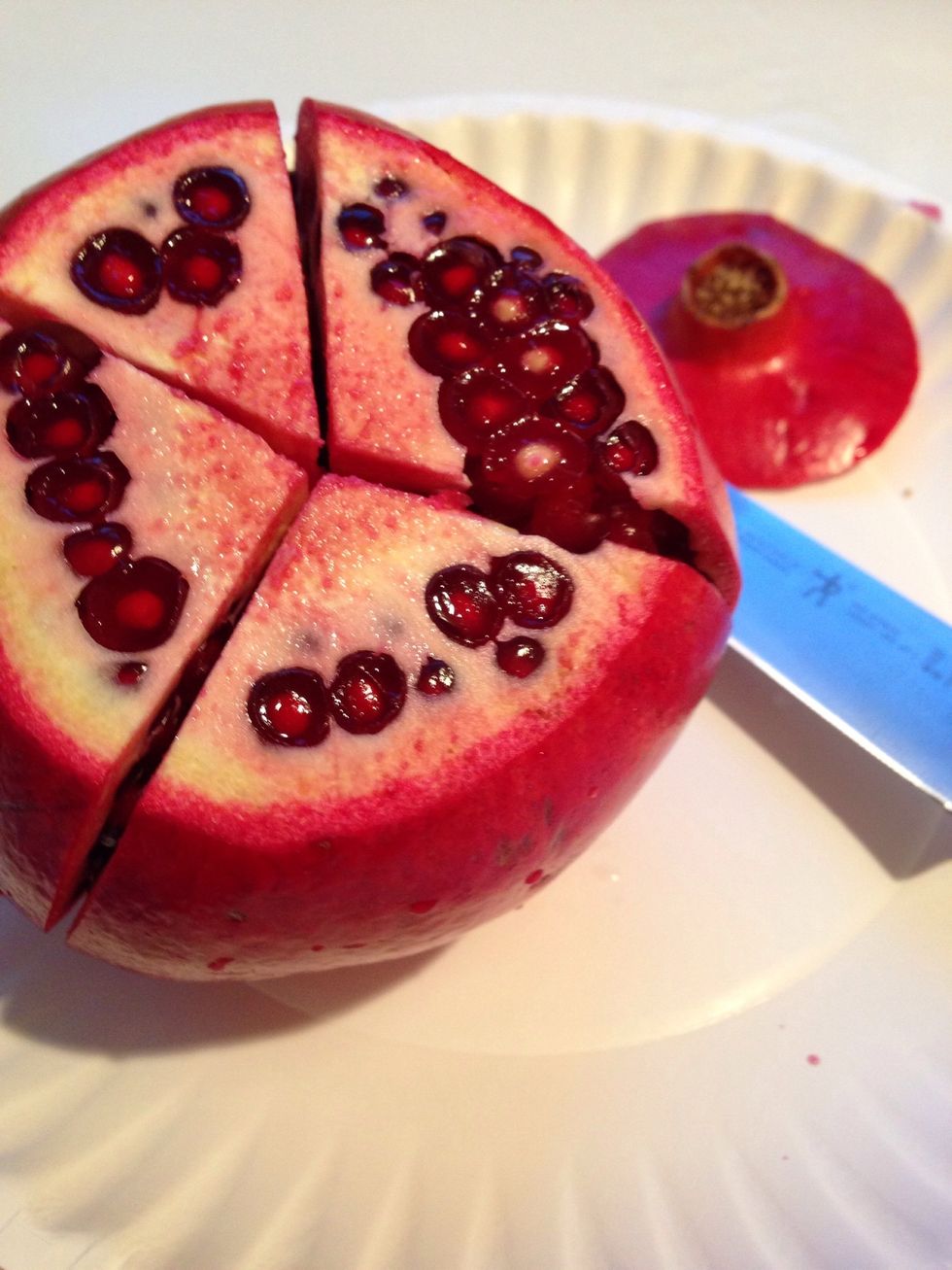 Slice a thin section off the top of the pomegranate. Just enough to reveal the seeds. Insert the knife in the center and score from top to bottom several times.
Hold the fruit over a bowl of water and separate each section. The seeds will sink while the pith floats. Use your fingers to rub the arils (seeds) free. Working underwater prevents stained fingers.
Remove all pith and skin and discard. The seeds can be strained from the bowl and eaten.
Pomegranate
Knife
Bowl of water