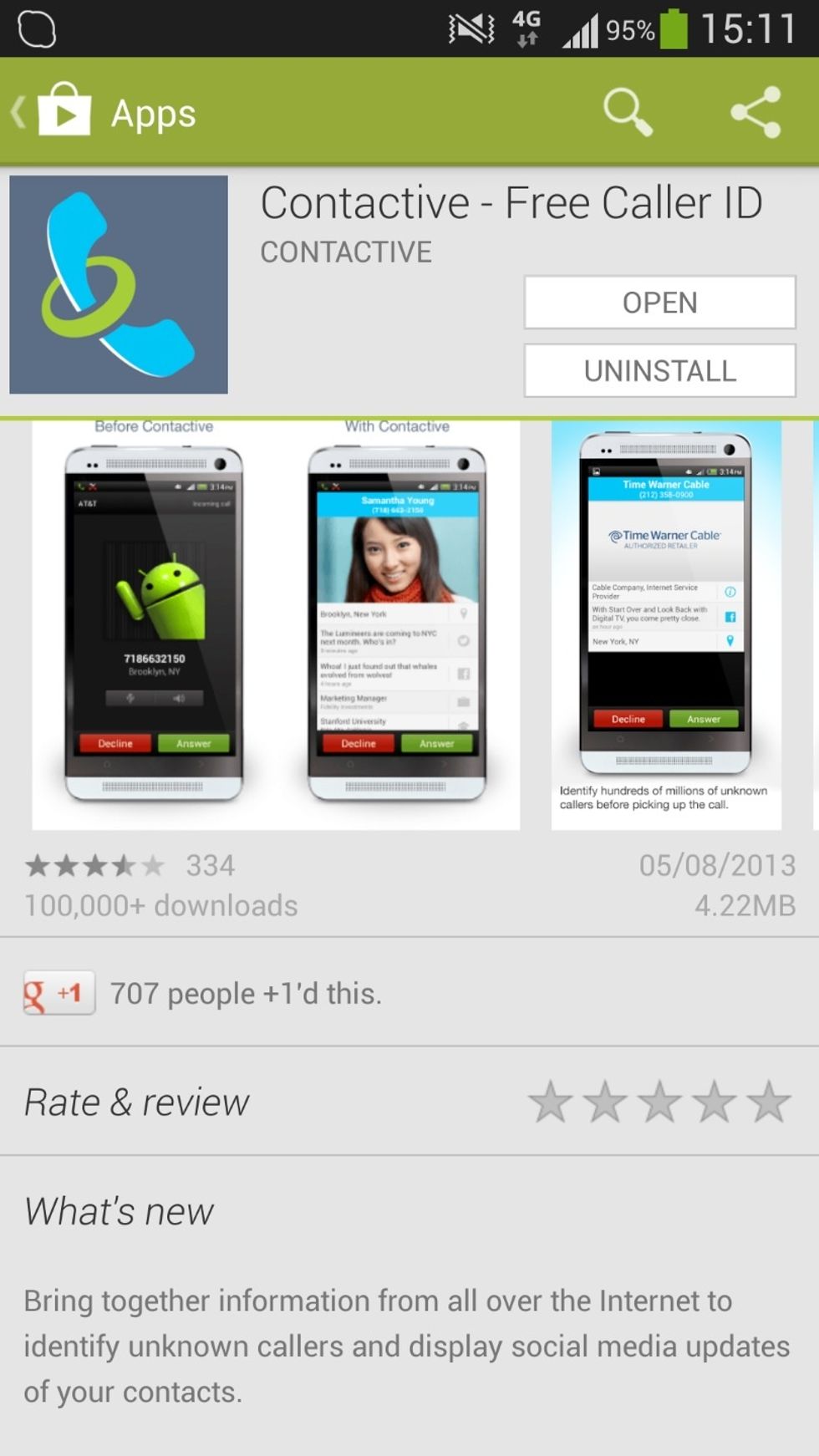 Download CONTACTIVE from Google Play
Sign up and synch as many social networks as you can - so that you can see photos and social network updates in real time as when they ring you.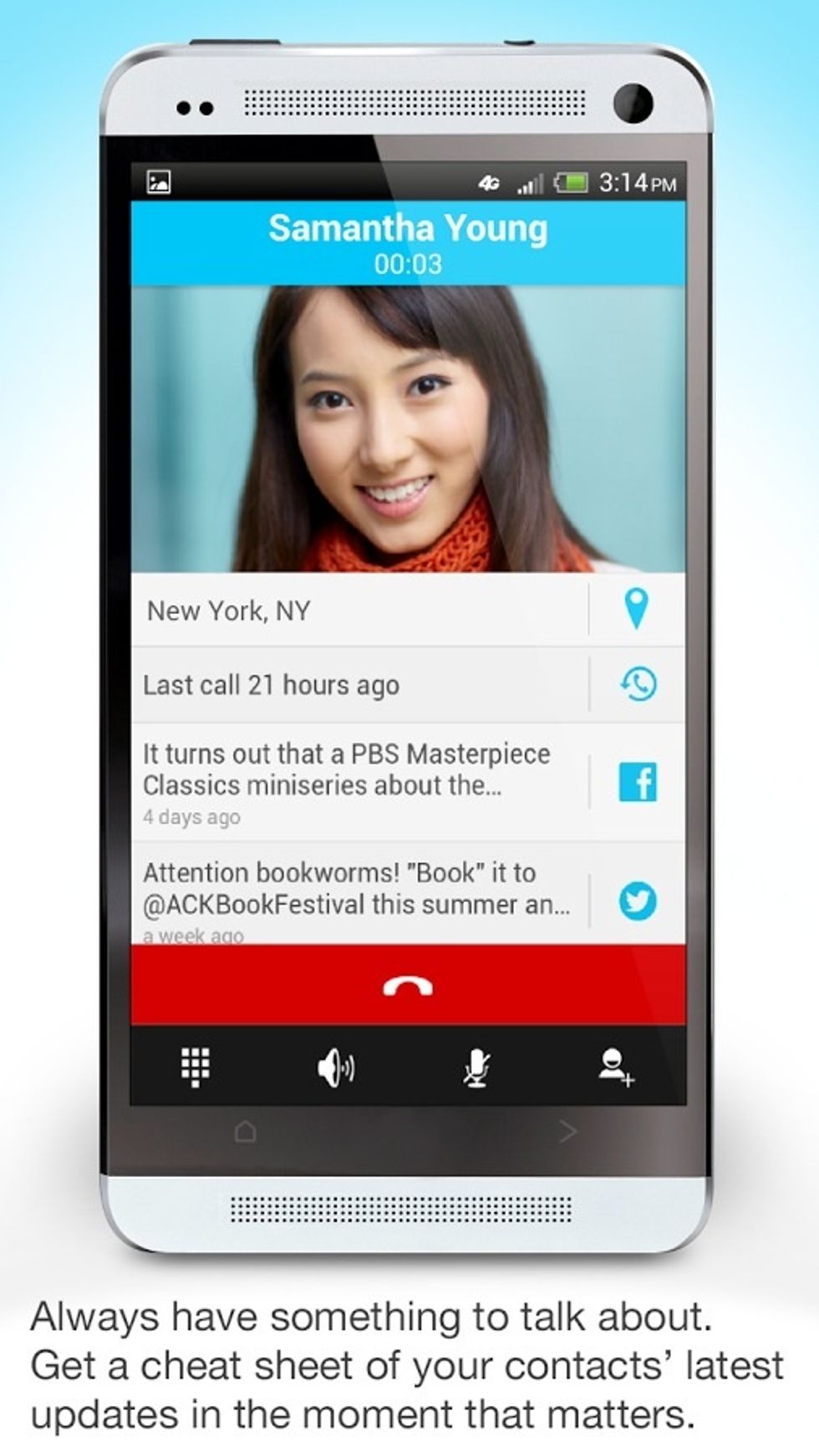 Always have something to talk about. Get a cheat sheet of your contacts' latest updates
See who is calling even if they are not known to you. Imagine being able to surprise the caller by addressing them.
Go to www.contactive.com or Google Play to download the app to your Android smartphone.
An Android handset
The Contactive app