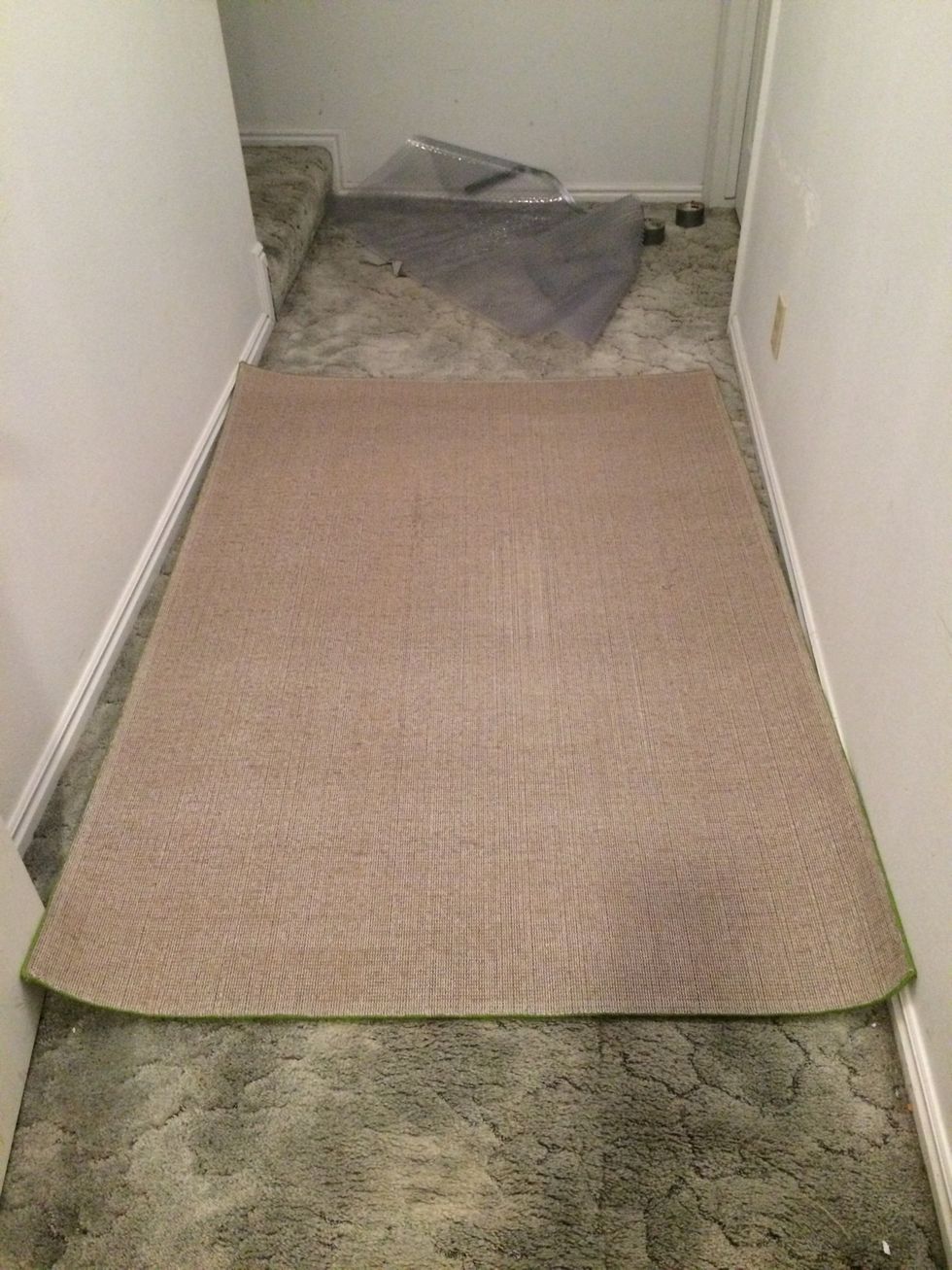 First, turn your area rug over so the back side is facing up.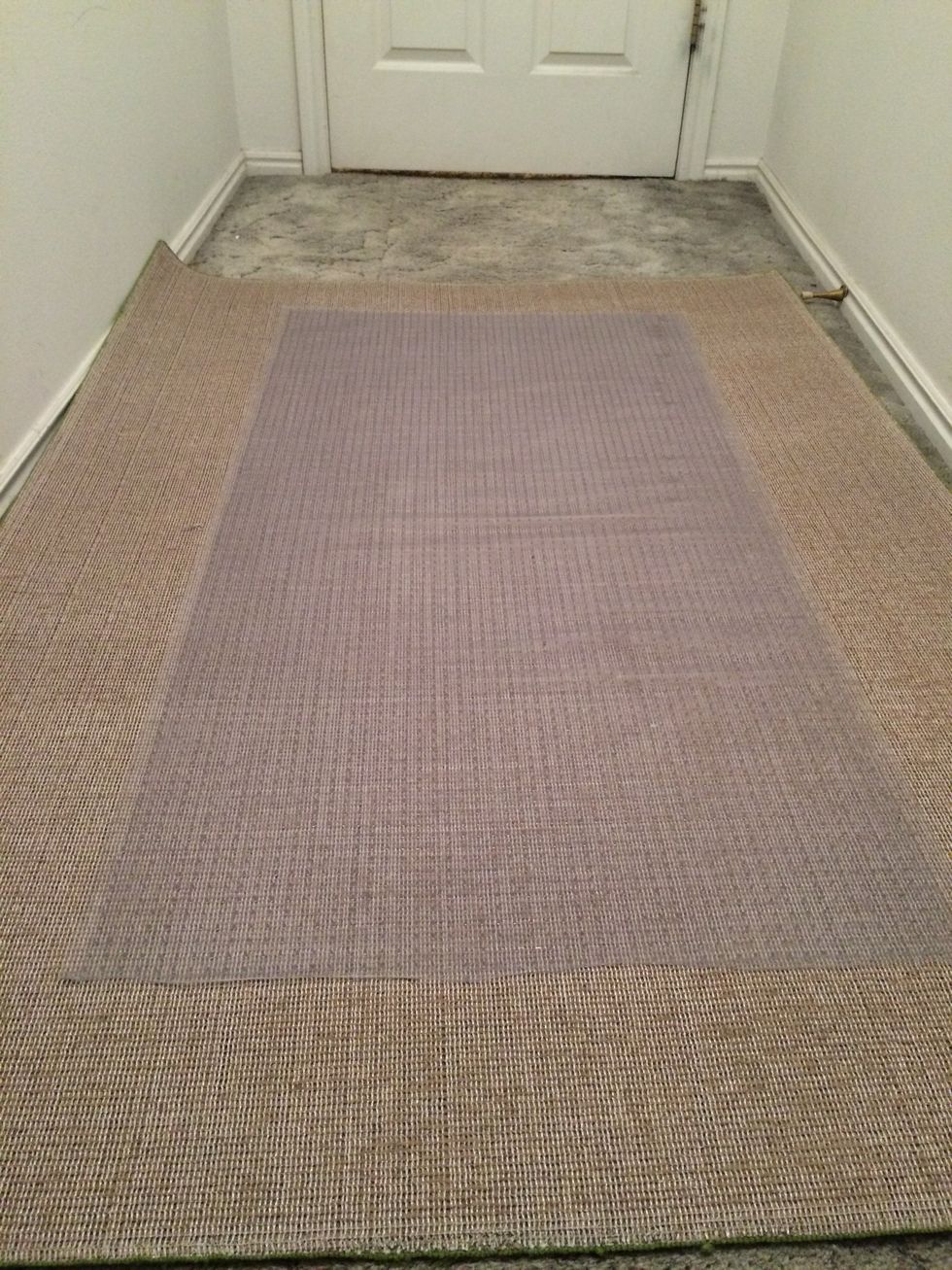 Next, place the vinyl runner upside down and center it on the area rug. You can purchase runners by the yard at box stores.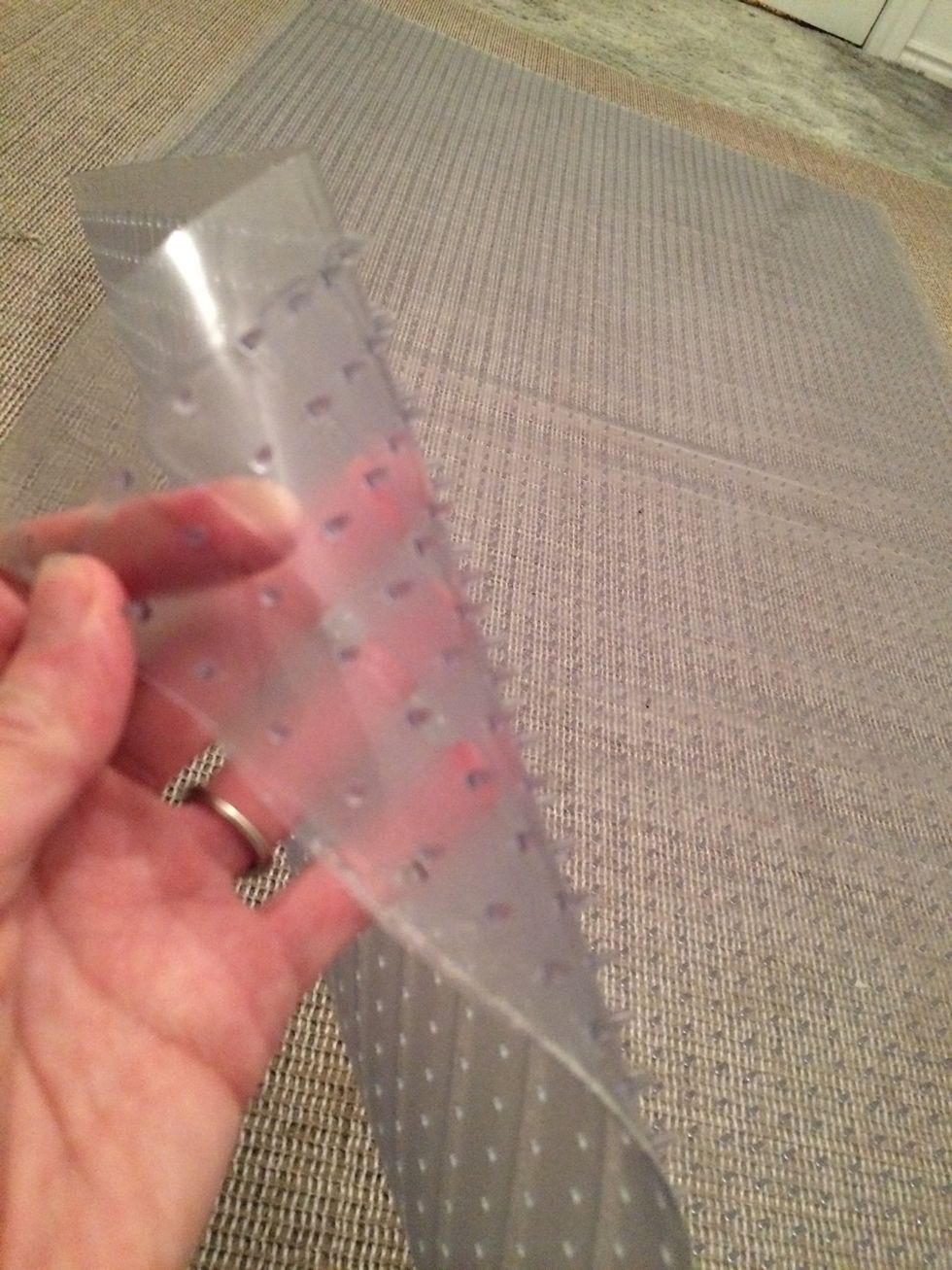 Make sure you purchase a vinyl stair runner with "cleats". Place them facing up.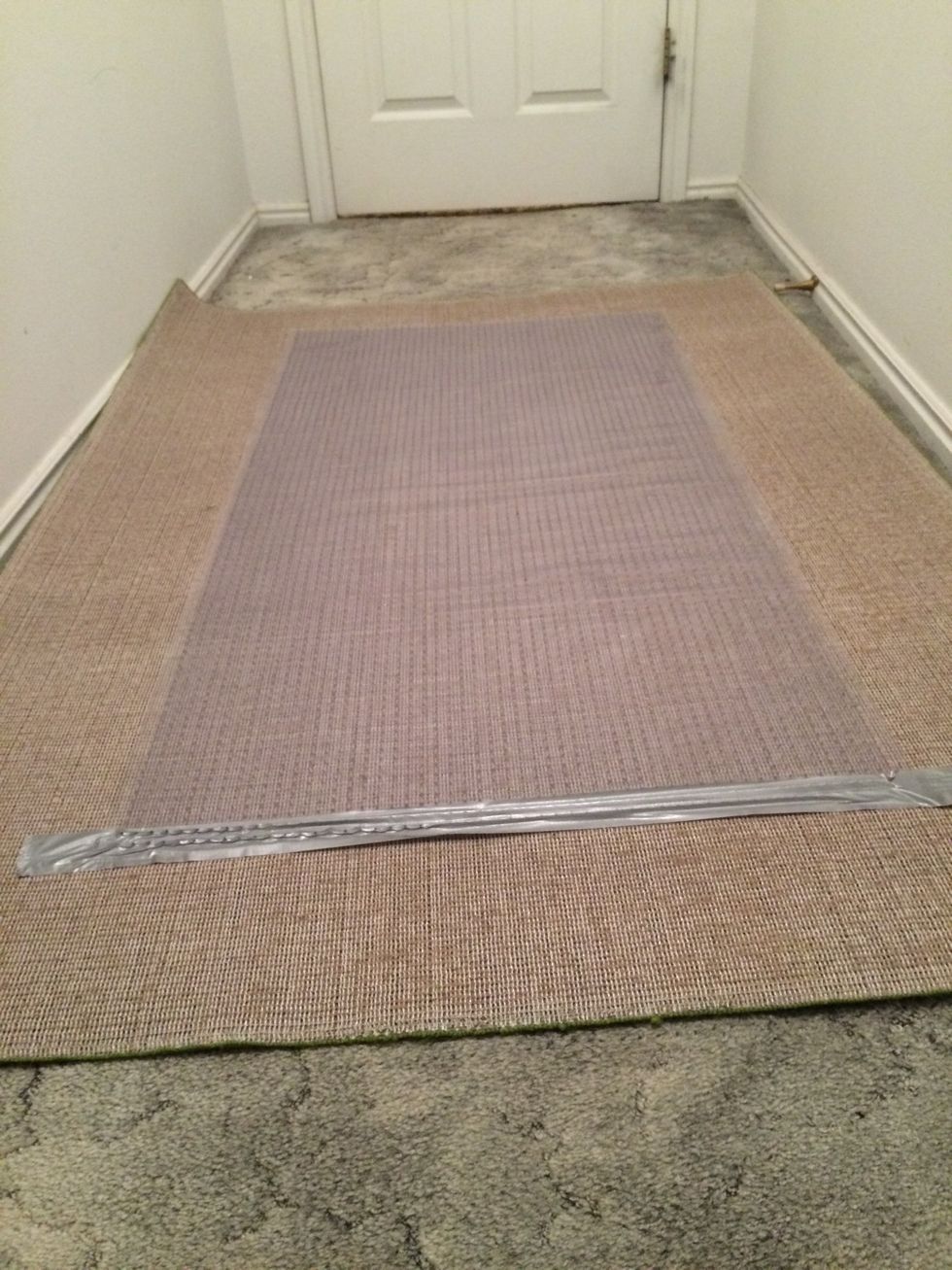 Begin to secure carpet runner to backside of area rug with duct tape.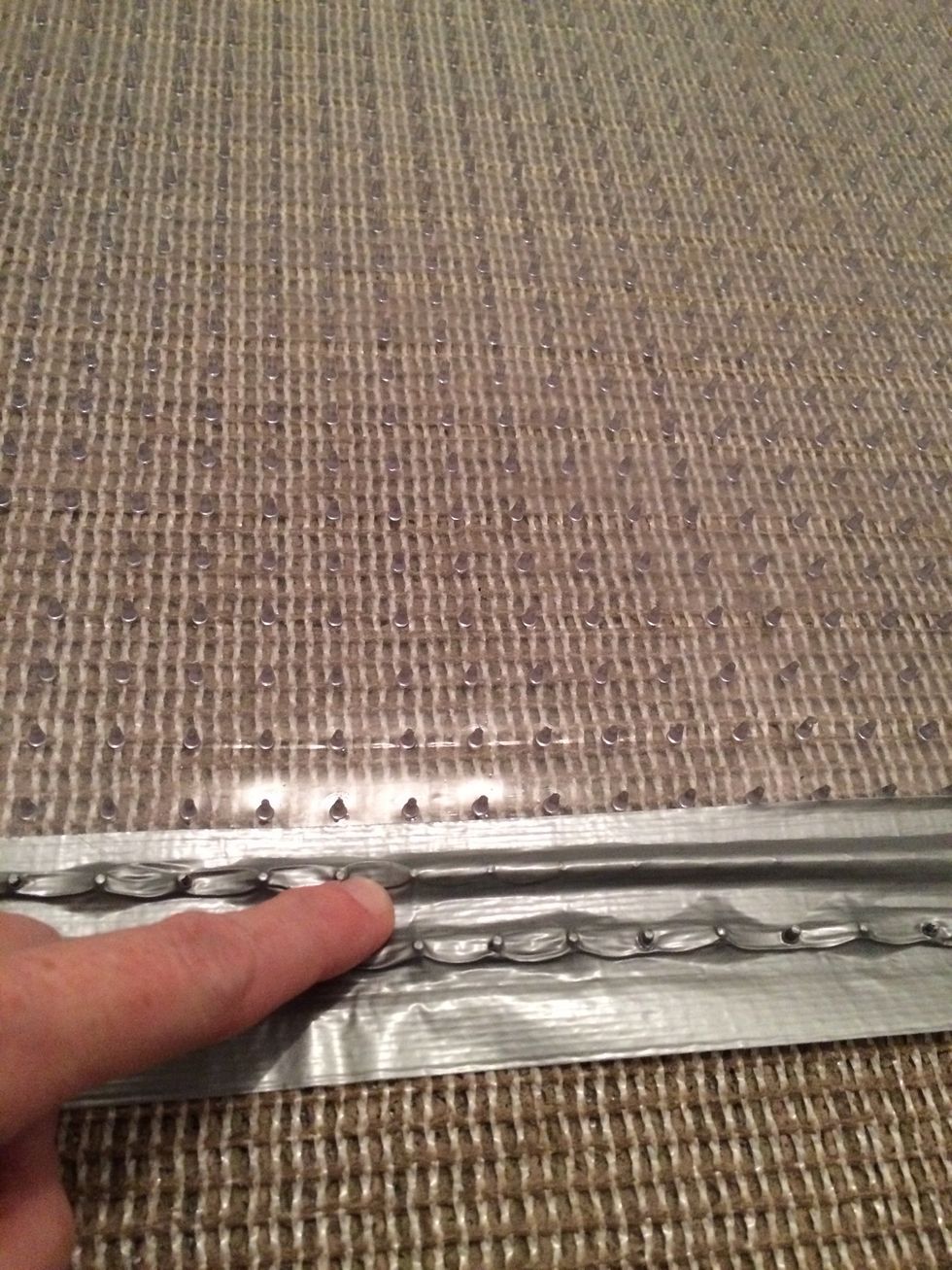 Push cleats through duct tape so they can act as anchors in the carpet once it has been flipped over.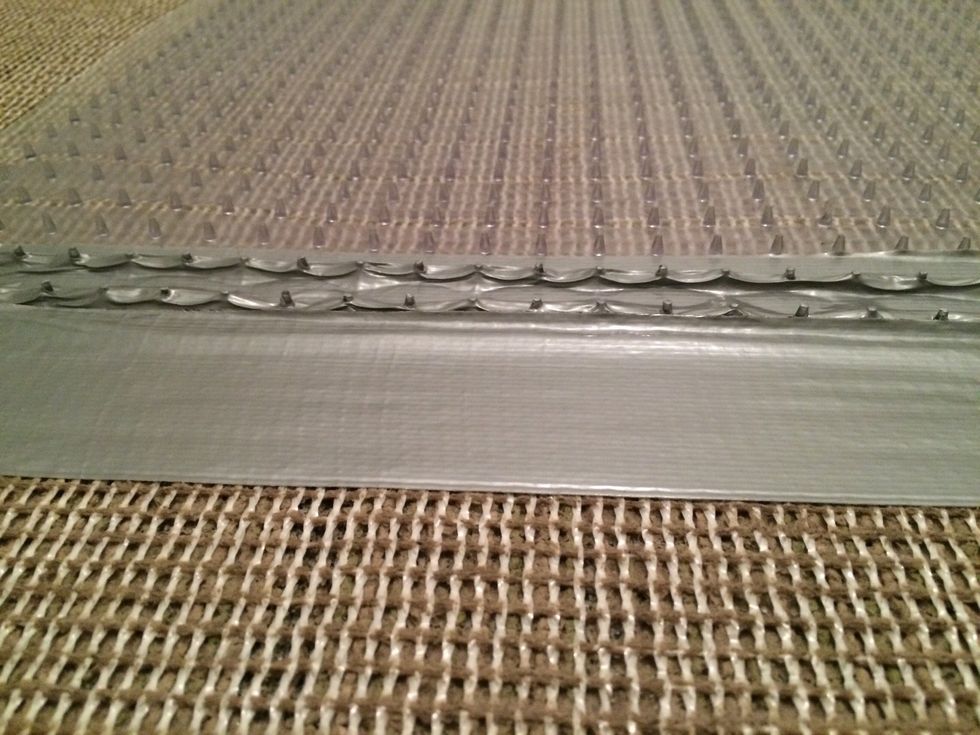 Add a second row of tape to ensure the carpet runner is secure.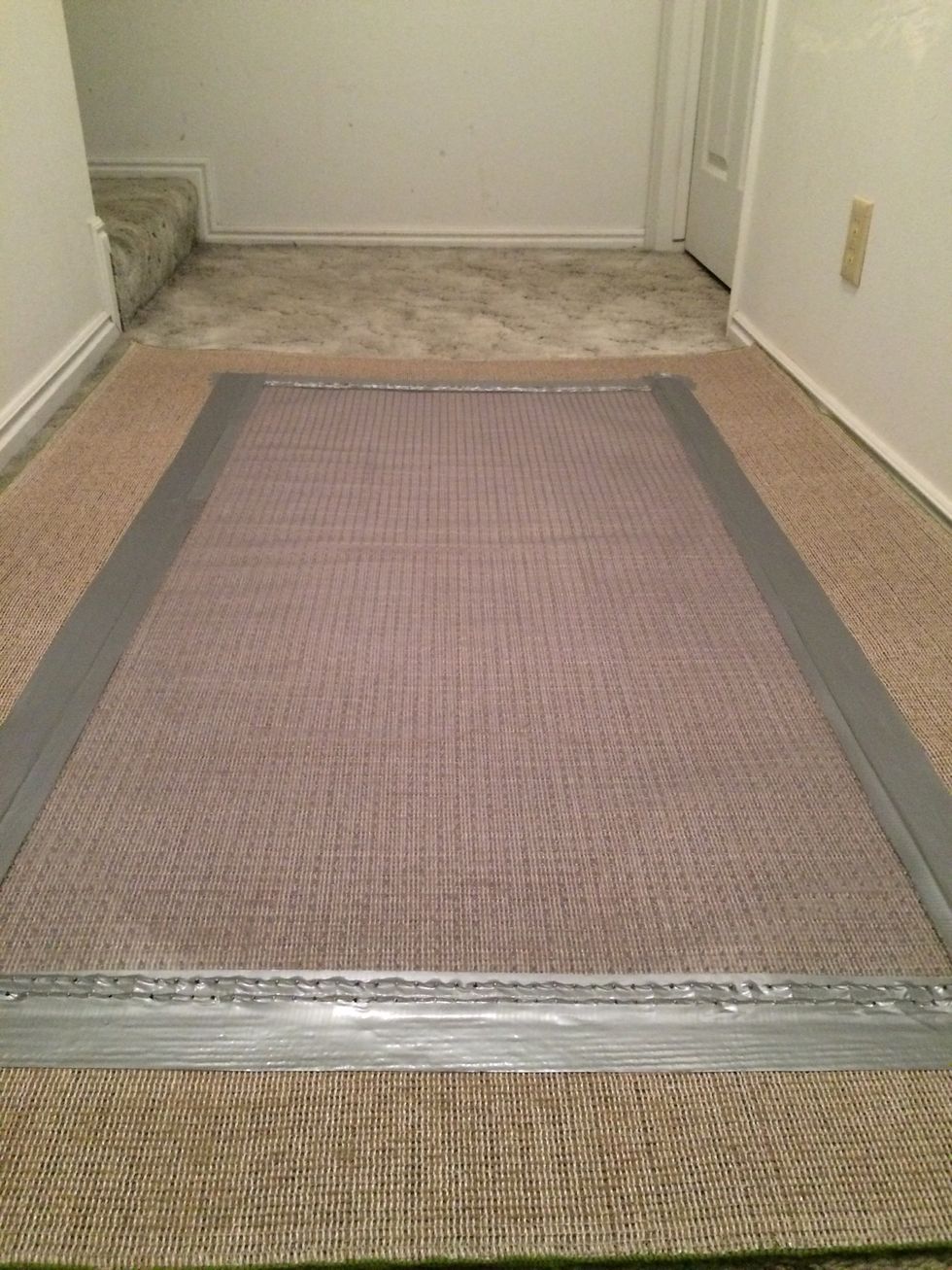 Here you can see the carpet runner secured in place with two overlapping rows of duct tap.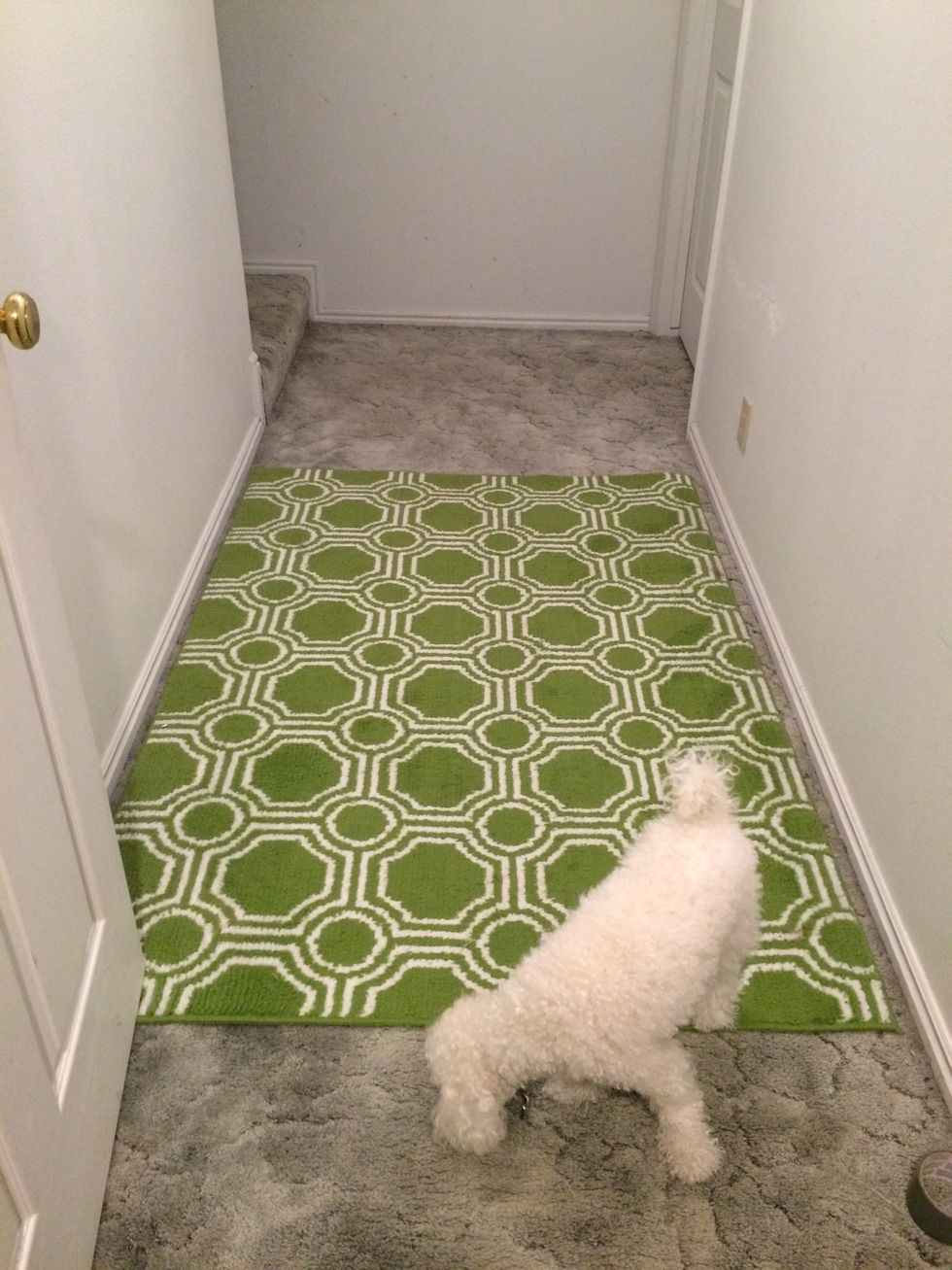 Flip the area rug over. Walk across it a few times to help push the cleats into the carpet. Now you have secured your area rug. This way is cheaper and more durable than the carpet to carpet pads!
Vinyl stair runner
Scissors
Duct tape
Area rug