Search & Filter Your Music With MusicStreamer
Start by filtering your results by genre.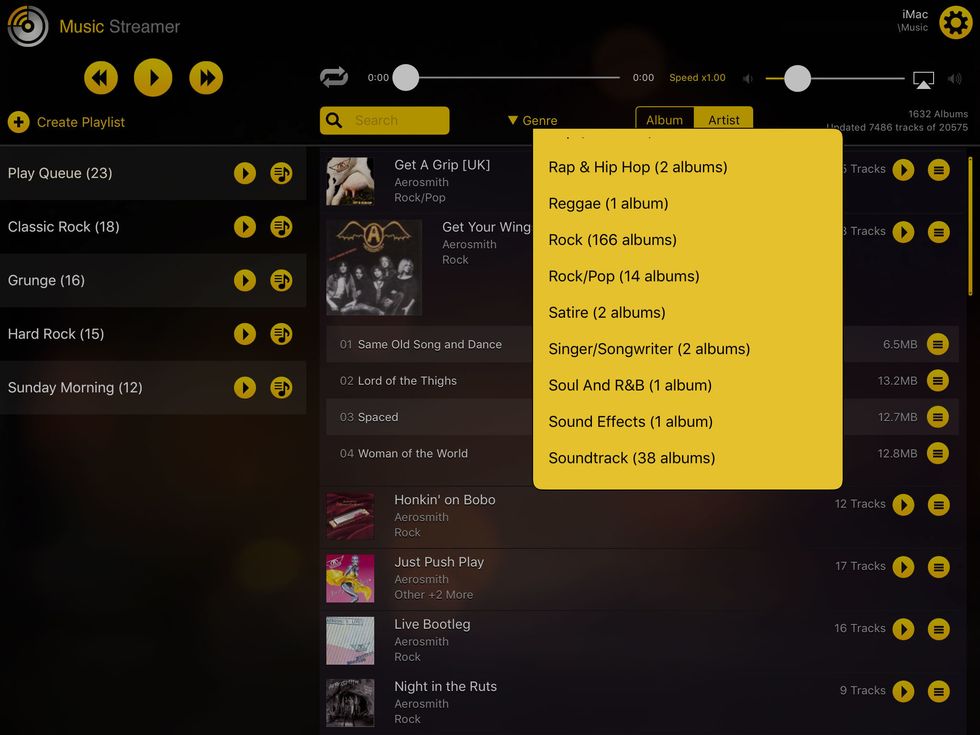 Select the genre tab and select "Rock", we now only have 166 albums.
Now we can search those 166 albums for the word "gun", and we are left with very few results. The Beatles - Happiness is a warm gun, or Jimi Hendrix - Machine Gun. You get the idea.
The creator of this guide has not included tools