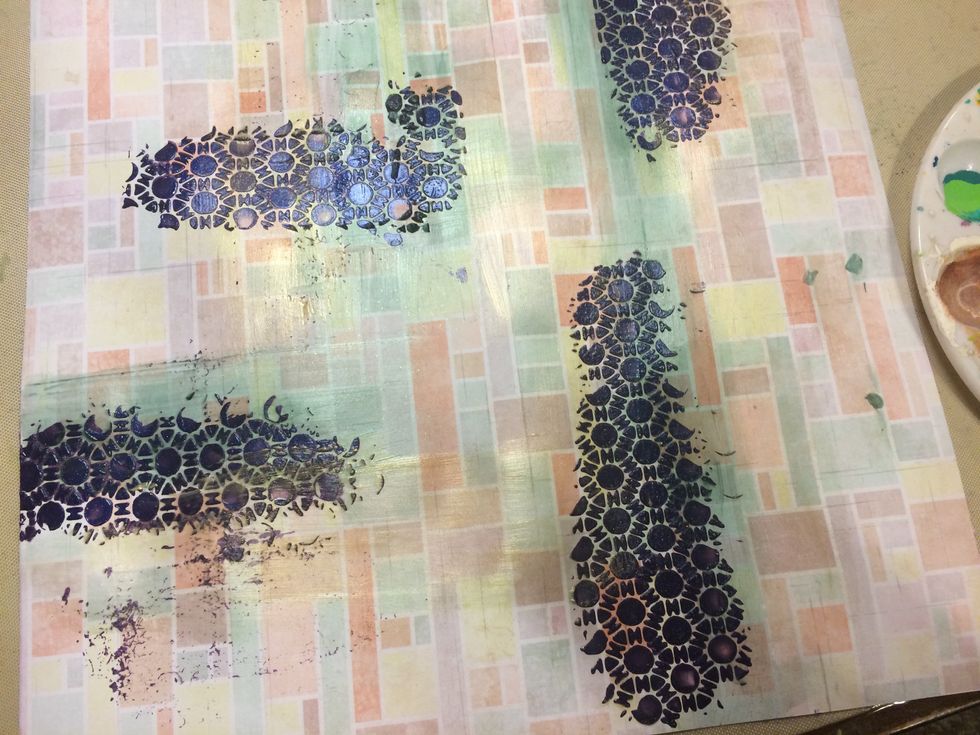 I painted a wash of Mint Julep Sorbet, Vegas Gold Sorbet on top of a piece of scrapbook paper. Then, I added a layer of Honolulu Blue Sorbet through the Retro stencil. I set this aside.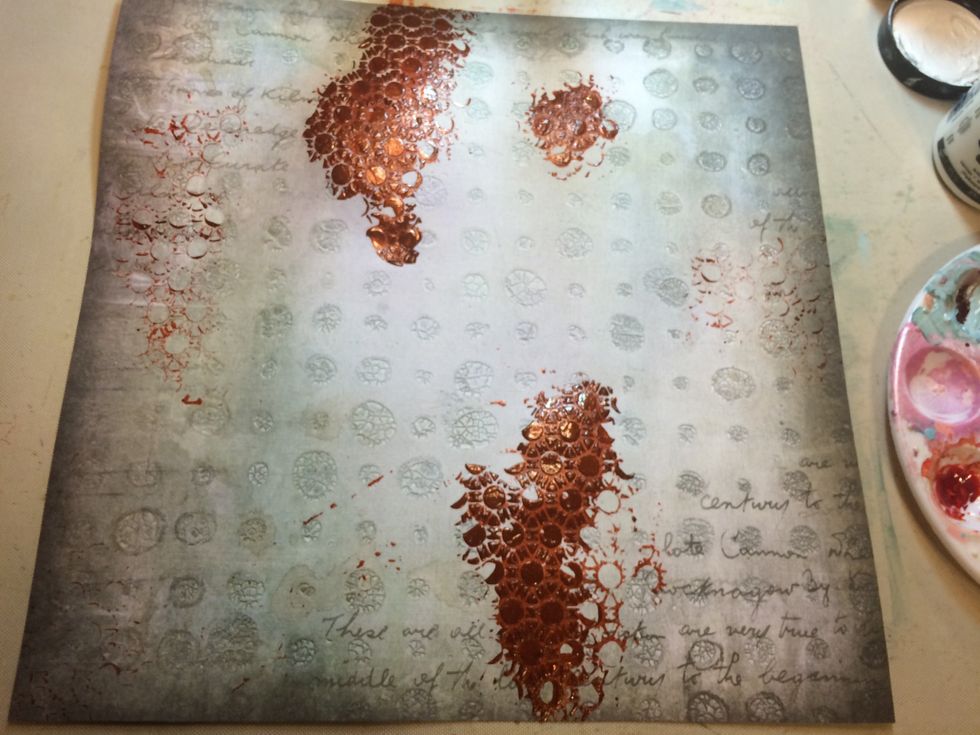 I started this layout by stenciling with the Retro stencil with Kenyan Copper Sorbet randomly around the background paper.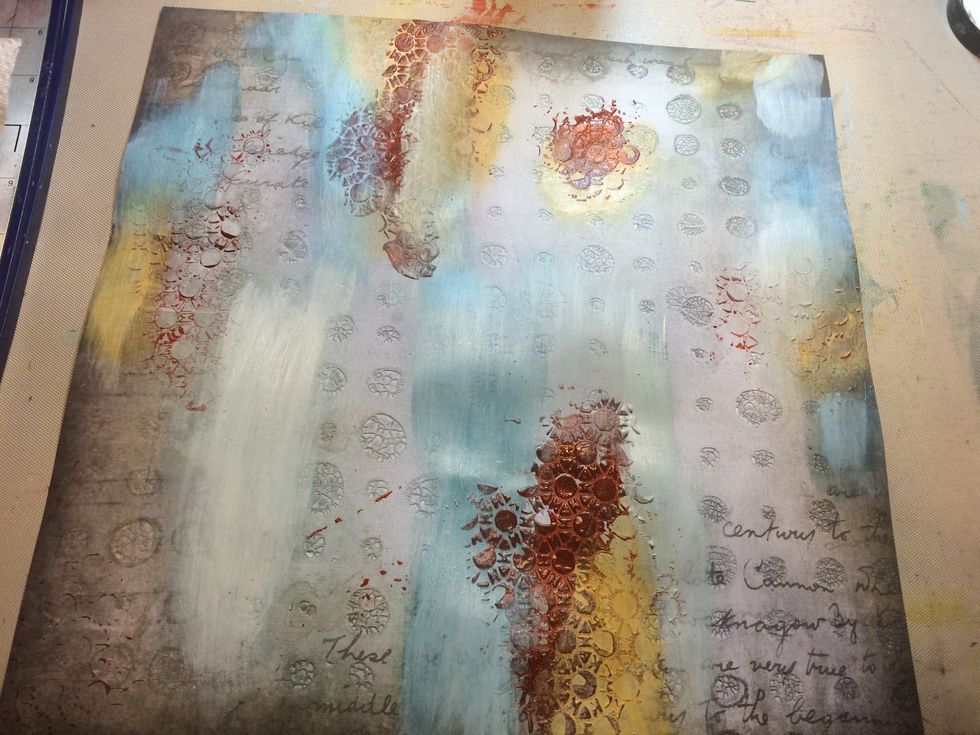 I painted Cotton Velvet, Vegas Gold Sorbet, and Mint Julep Sorbet around the page and even over the previous stenciled area.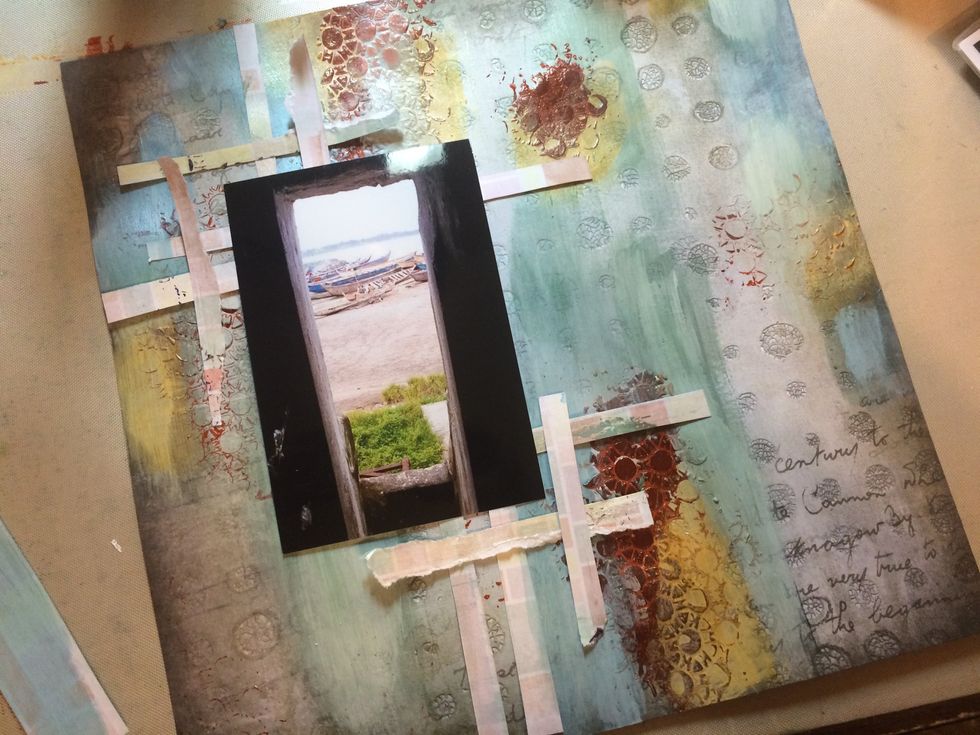 I layered strips of patterned paper, next. Then topped it with the photograph.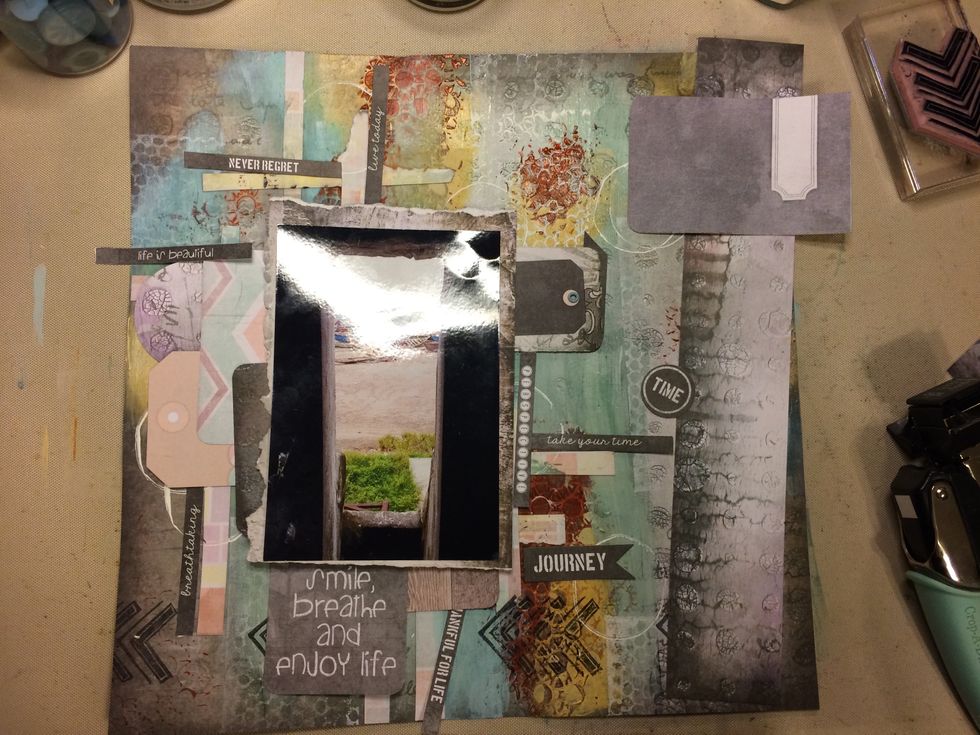 I layered on a photo mat, tucked in a few tags under my photo, and added some sticker phrases. (Please, excuse the glare on the photo.)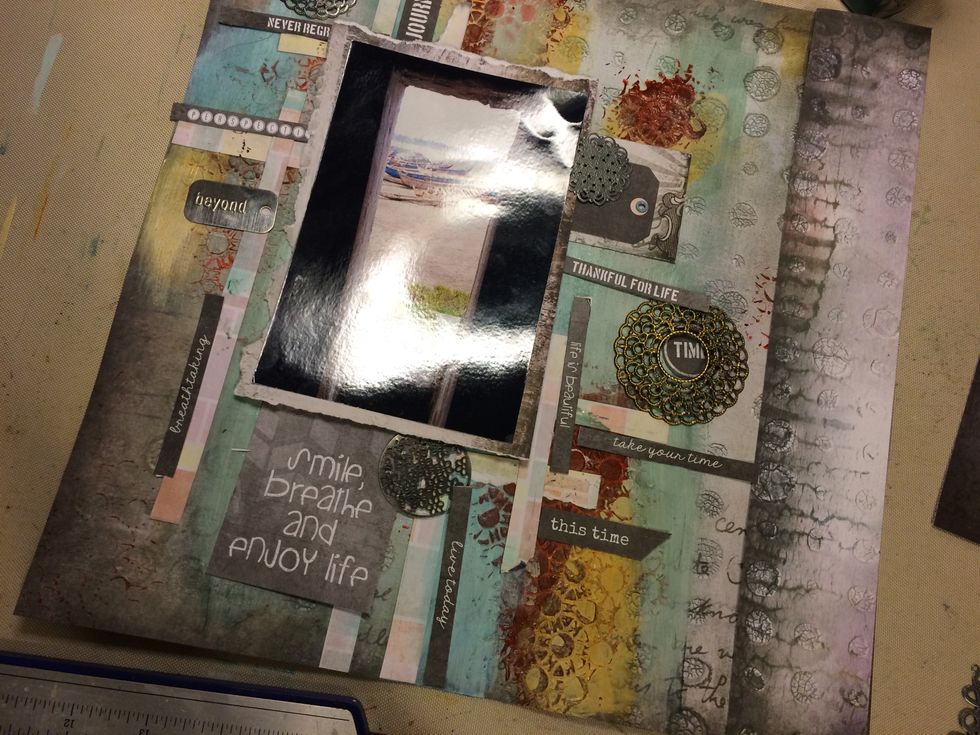 I added some metal embellishments then painted them with the same colors I used on the background.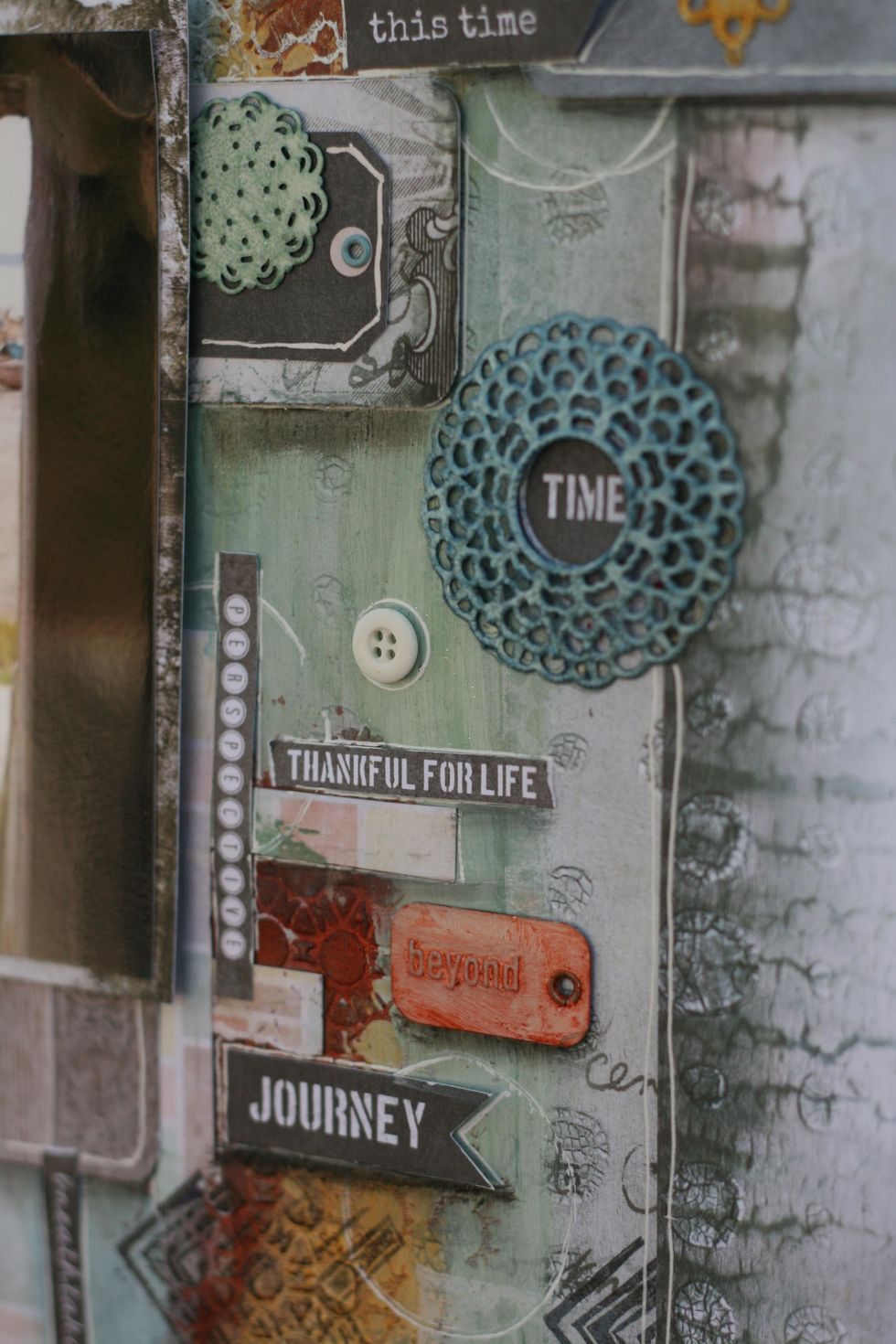 Here, you can see the metal embellishments painted with Mint Julep Sorbet, Honolulu Blue Sorbet and Kenyan Copper Sorbet.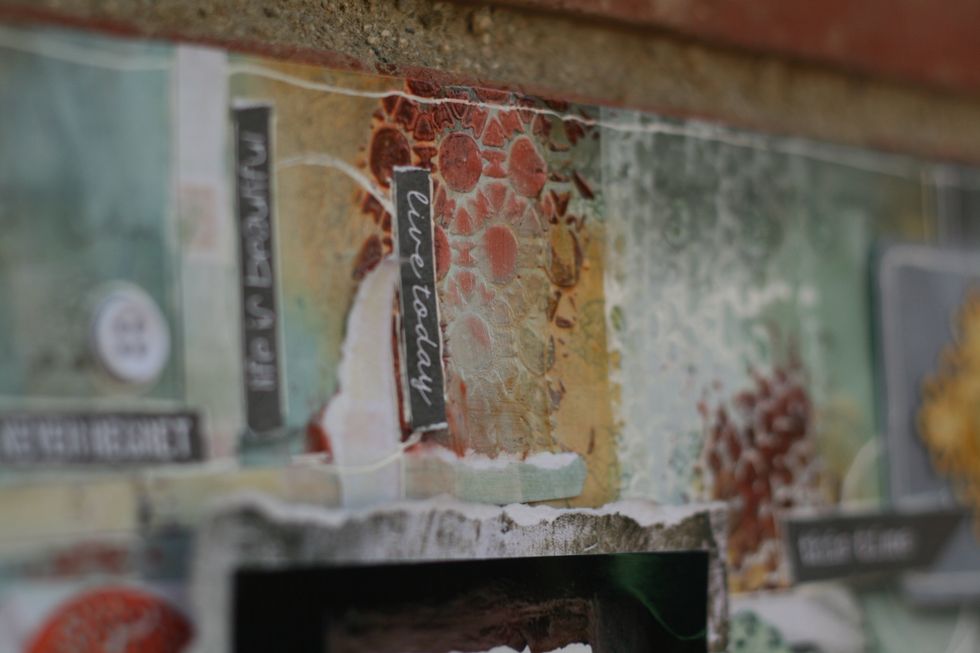 A close-up of the top portion of the layout. Here is the Kenyan Coppper Sorbet stenciled through the Retro Stencil.
And, here's the complete layout! The photo on the layout was taken by my daughter when she went to Ghana in 2014.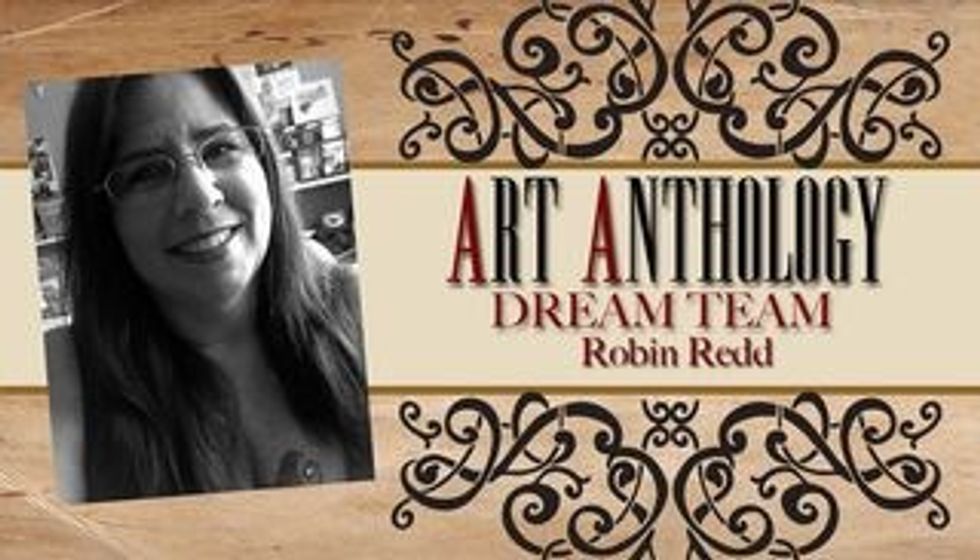 Until, next time....
Honolulu Blue Sorbet
Mint Julep Sorbet
Vegas Gold Sorbet
Kenyan Copper Sorbet
Retro Stencil
Art Anthology
Art Anthology is a manufacturer of dimensional mediums.\n\nCome chat with us in our Facebook Group: Art Anthology Adventures in Art