How to scramble eggs w/spinach & sun dried tomatoes
Scramble Eggs W/spinach & Sun Dried Tomatoes
1655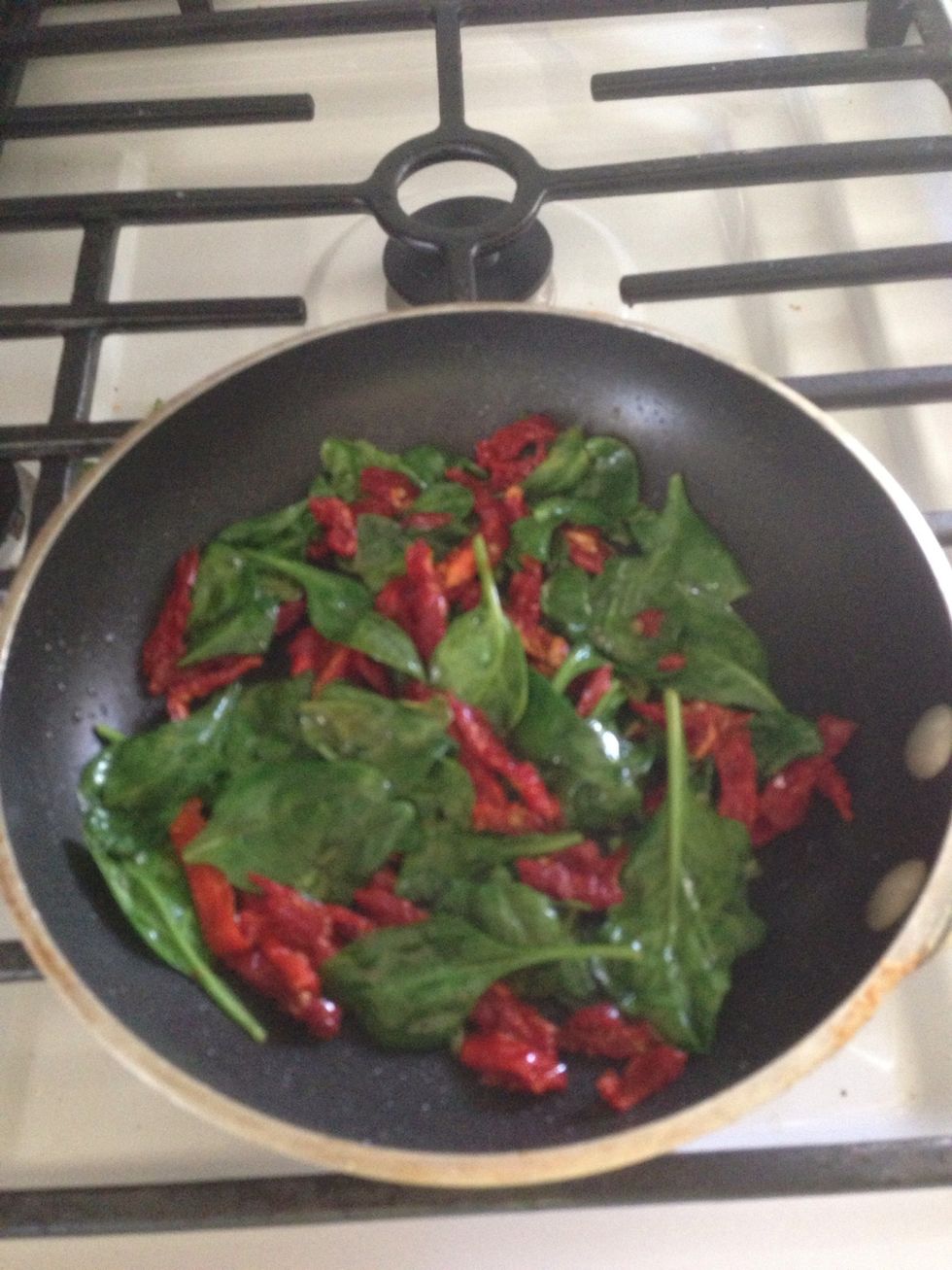 Melt butter add sundried tomatoes and half of spinach to pan; sauté until spinach wilts.
Add scrambled eggs to pan and toss lightly to cook eggs.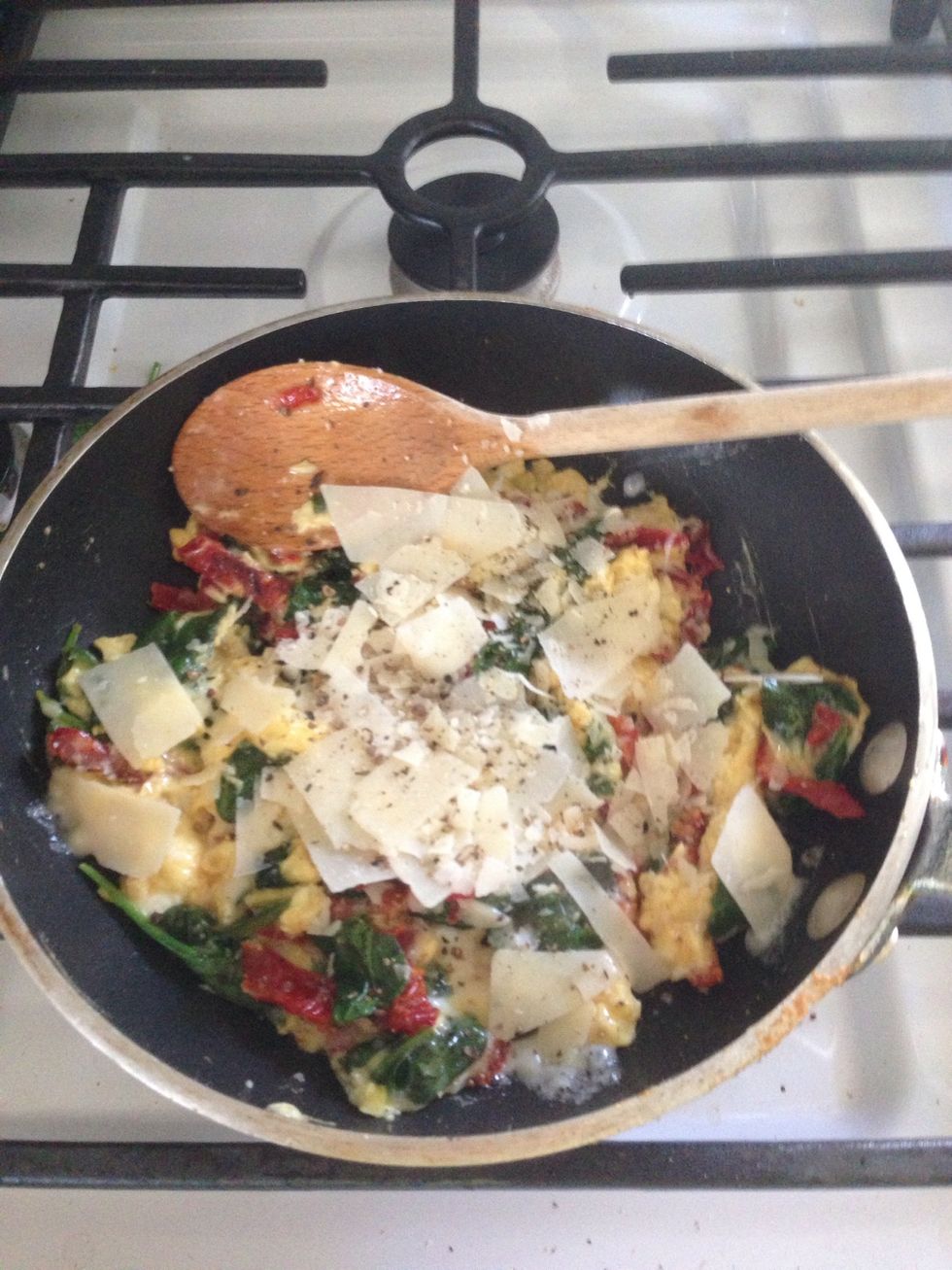 Add cheese allow to melt and toss. Crack black pepper to taste.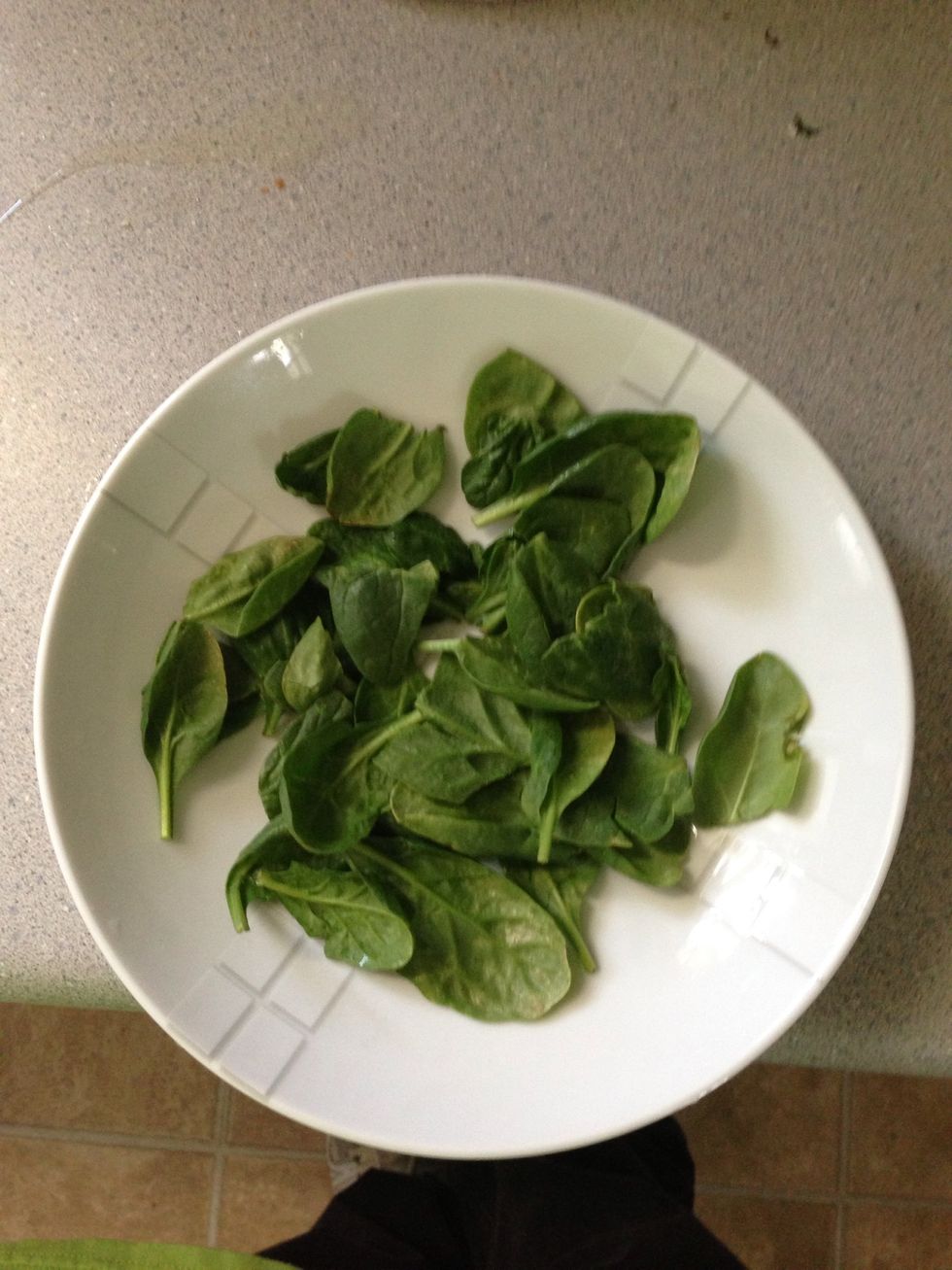 Add rest of fresh spinach to bowl
Put egg mixture over spinach (hot eggs will slightly wilt raw spinach) sprinkle a little more cheese and some hot red pepper flakes of you like it hot! Yummy and low carb.
2 whole eggs
1 to 1.5 cups baby spinach
1/4 cup shredded sun dried tomatoes
1 teaspoon butter
2 small handfuls of shredded cheese
Cracked black pepper