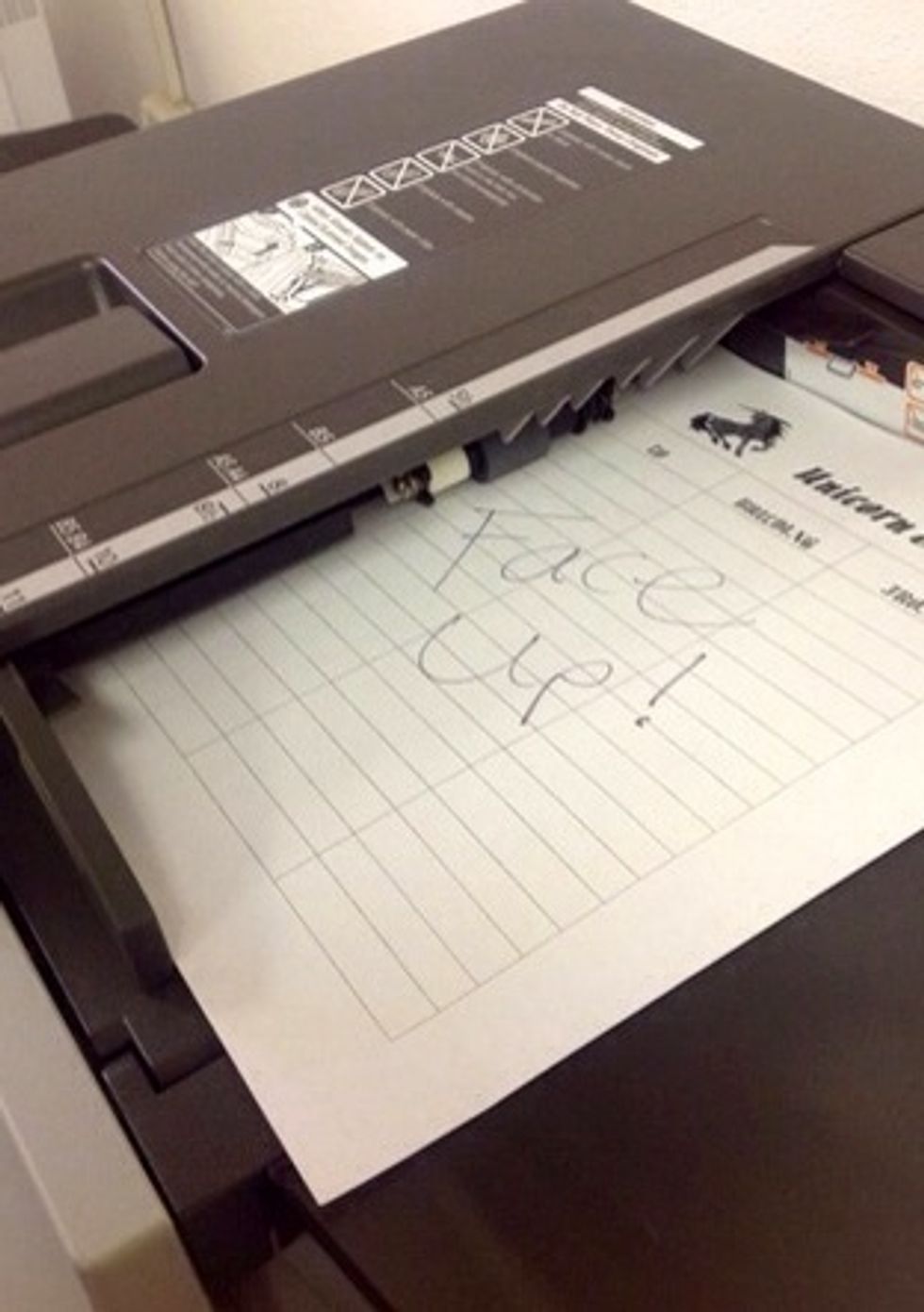 Place the original face up in the feeder tray. Or place the original face down on the glass.
Tap the Scanner button.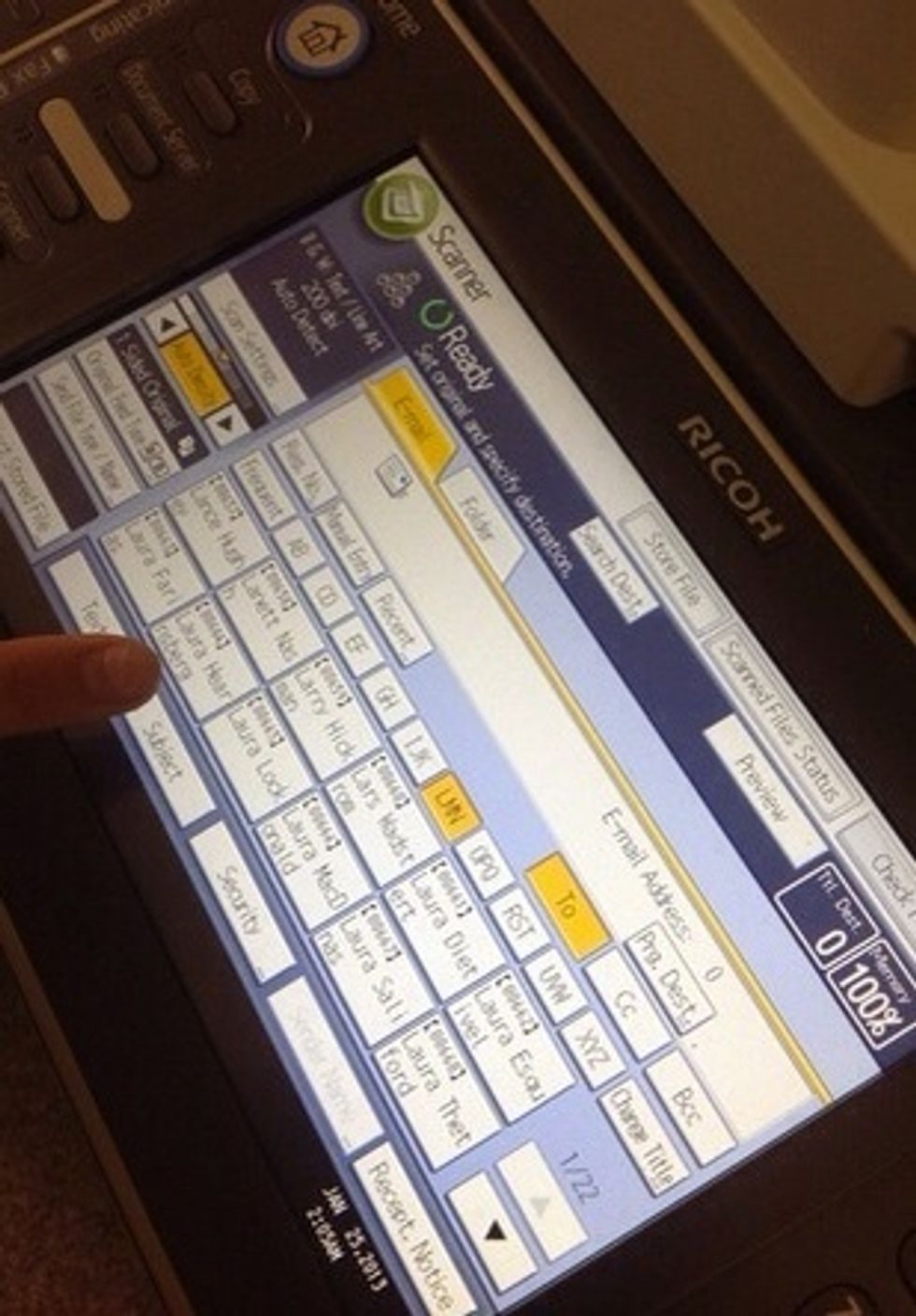 Select the recipient's first initial on the display, then select the name at the bottom.
Tip: If you are scanning this to send to someone else, send it to yourself first. That way you can make sure it worked as you intended.
Push START. You will see "processing" blink at the bottom. That tells you it is sending.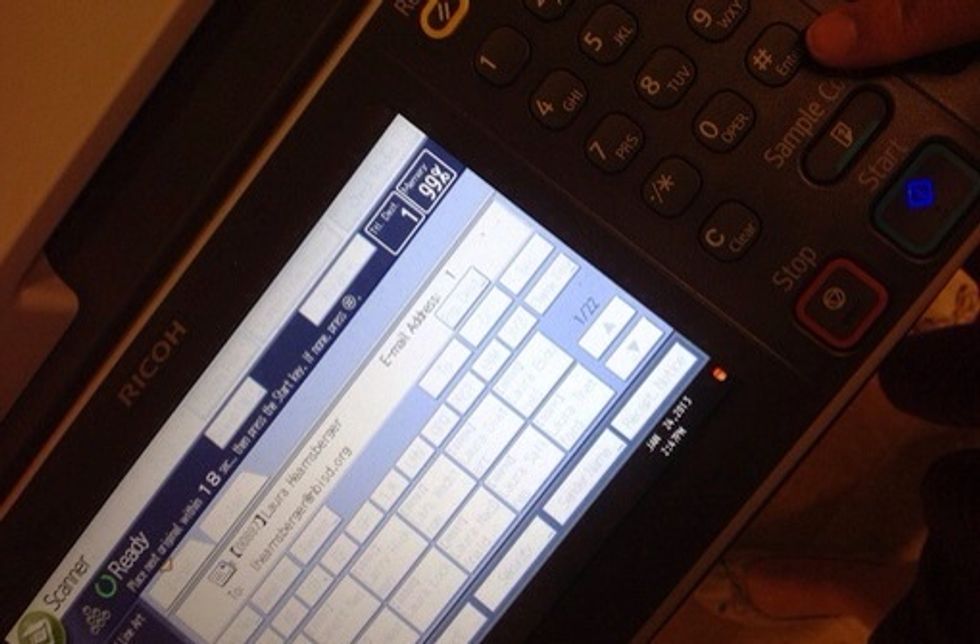 If you don't use the paper-feeder, follow the instructions on the display.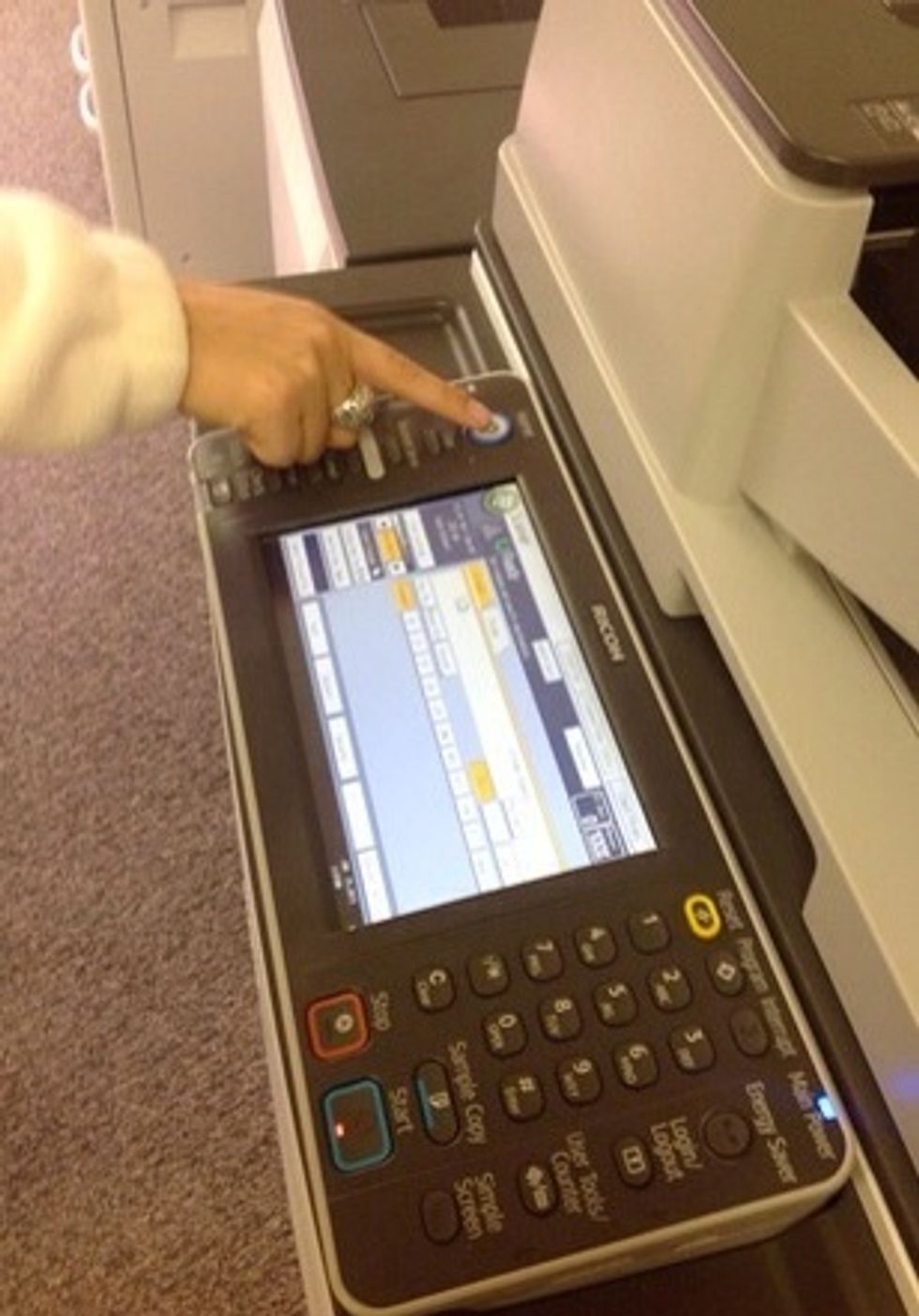 Press the HOME button when you are finished.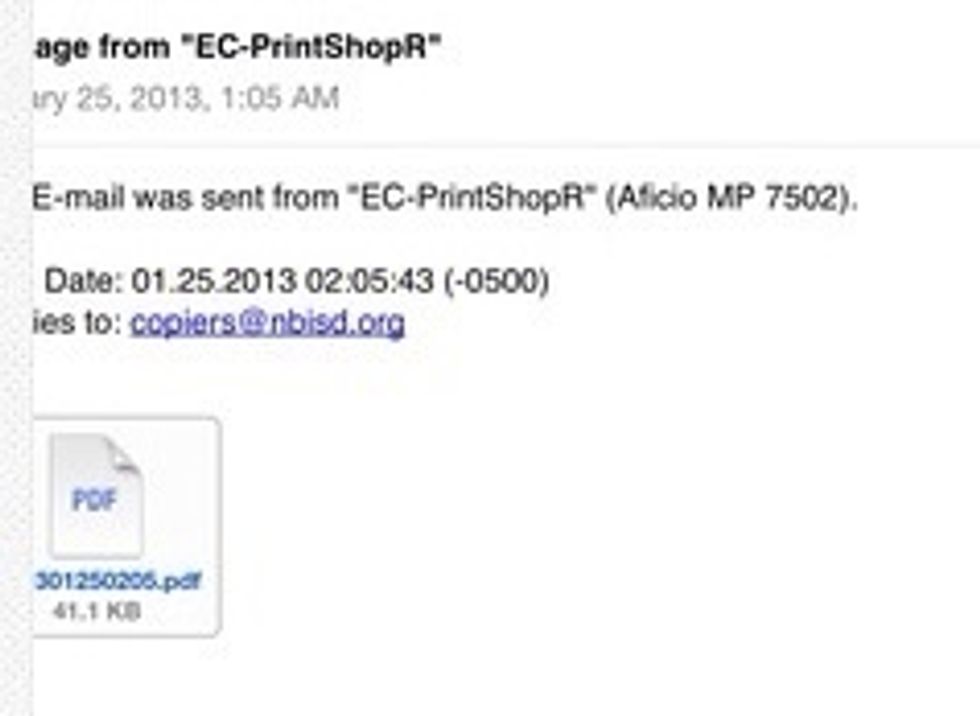 Check your email. The sender's address is: copiers@nbisd.org
You now can add this digitized document to your collection. Questions? Email Carol Cochran
The creator of this guide has not included tools