Scan Documents to ___ From the NY HPOfficejet 5740
15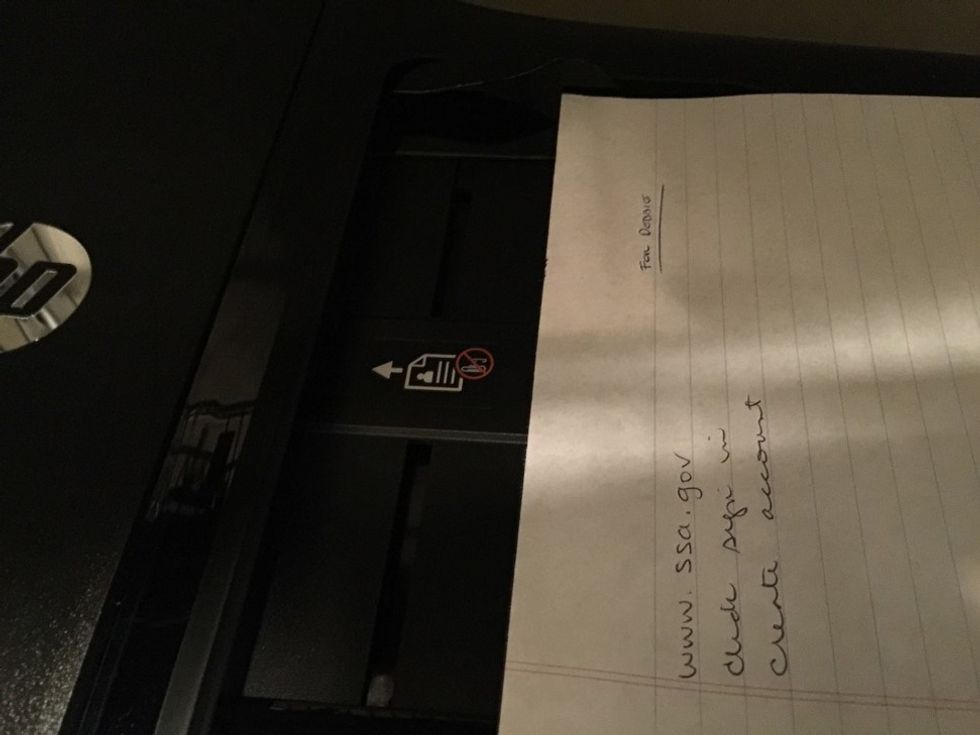 Insert pages to be scanned into the printer document feeder.DOCUMENT FACING UP!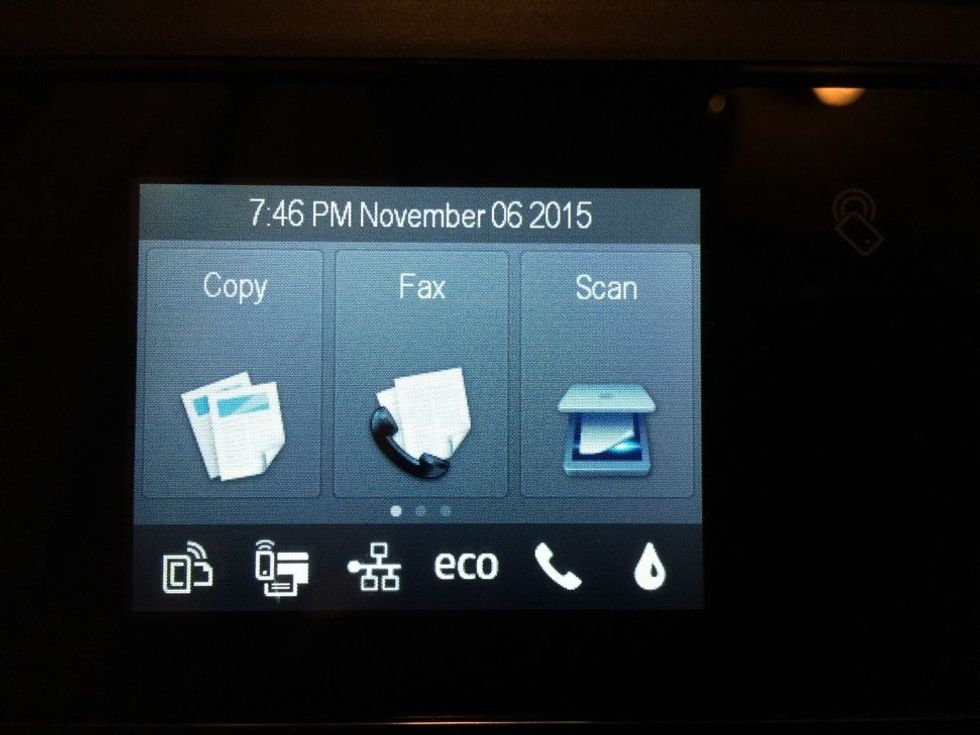 On the front of the printer, press the little screen to wake up the printer and PRESS the SCAN Icon.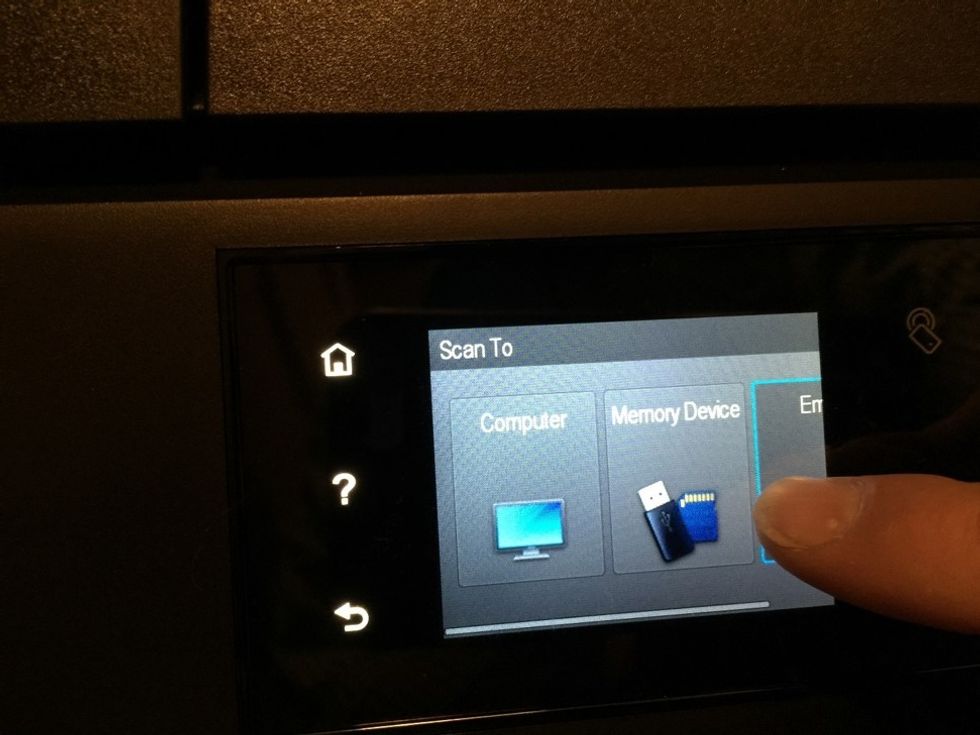 Select the Scan To EMAIL icon on the right side of the screen. It may be partially hidden.
The Scan To Email icon is to the right of the Memory Device Icon.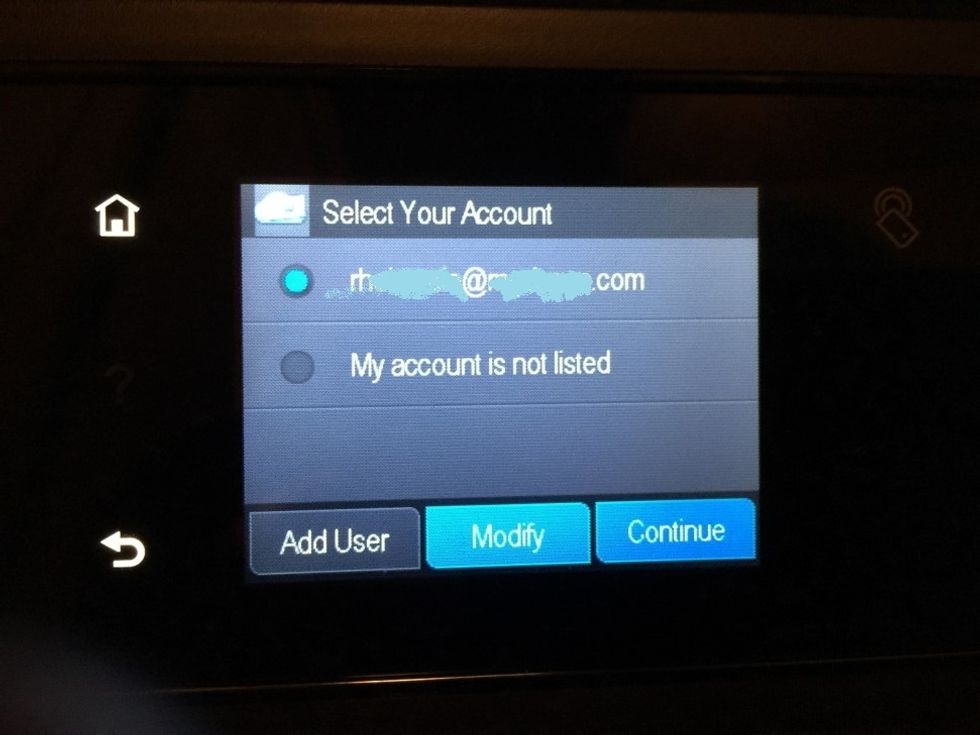 Select the Email destination: NAME@EMAIL.com and press Continue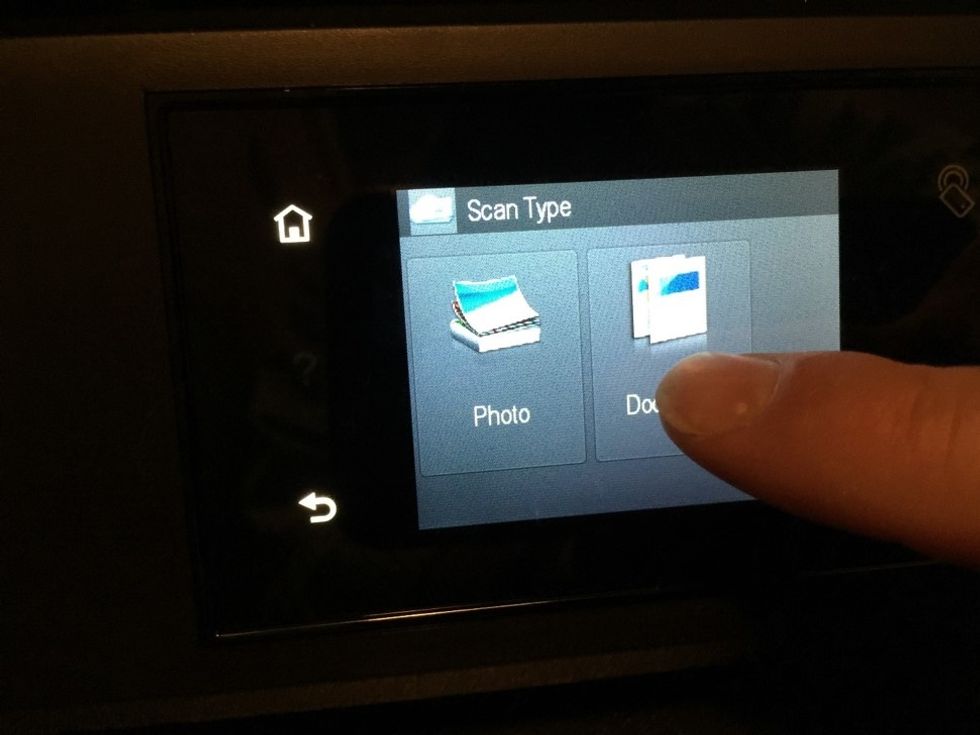 Select the Scan Type asDocument.
Review Information:To/From: NAME@EMAIL.com and press Continue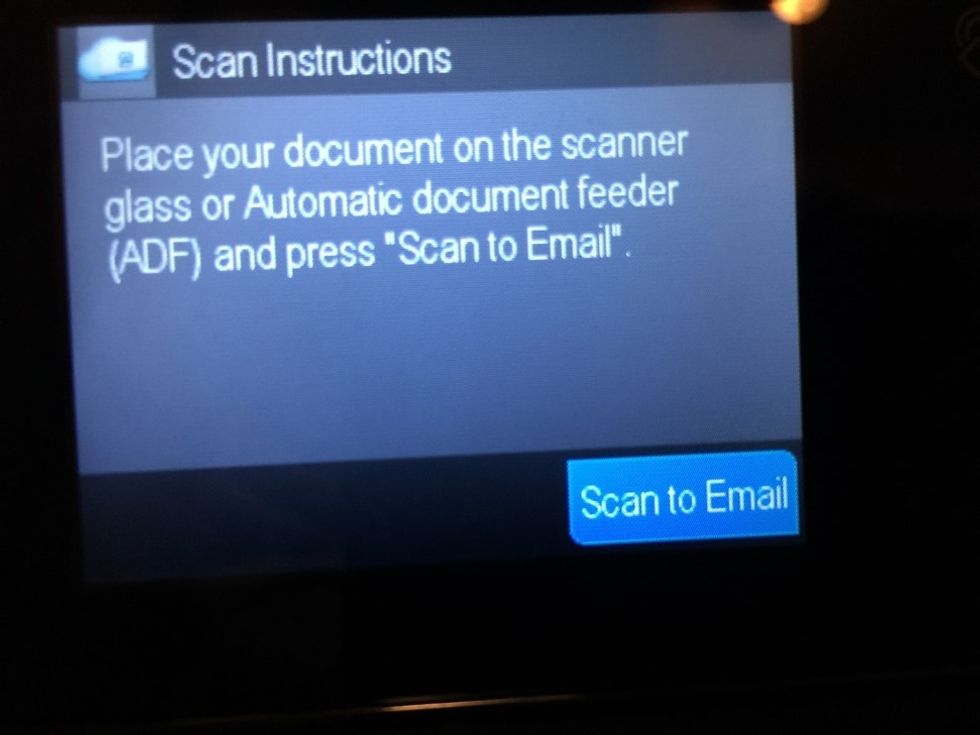 Review the Scan InstructionsBe sure that the document is facing upward in the document feeder.Press Scan To Email.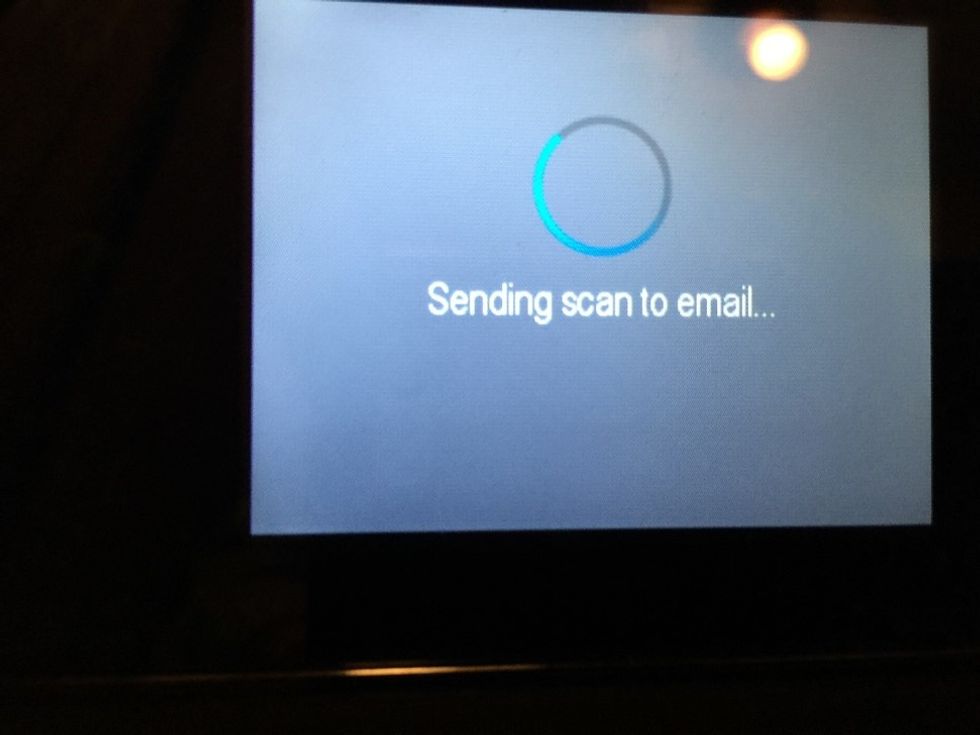 The printer will start to scan and email the document. Manually send a followup email to:NAME@EMAIL.com to notify what documents were just sent.
The creator of this guide has not included tools