How to say "i love you" without words #3:quietest drawer
Say "I Love You" Without Words #3:Quietest Drawer
11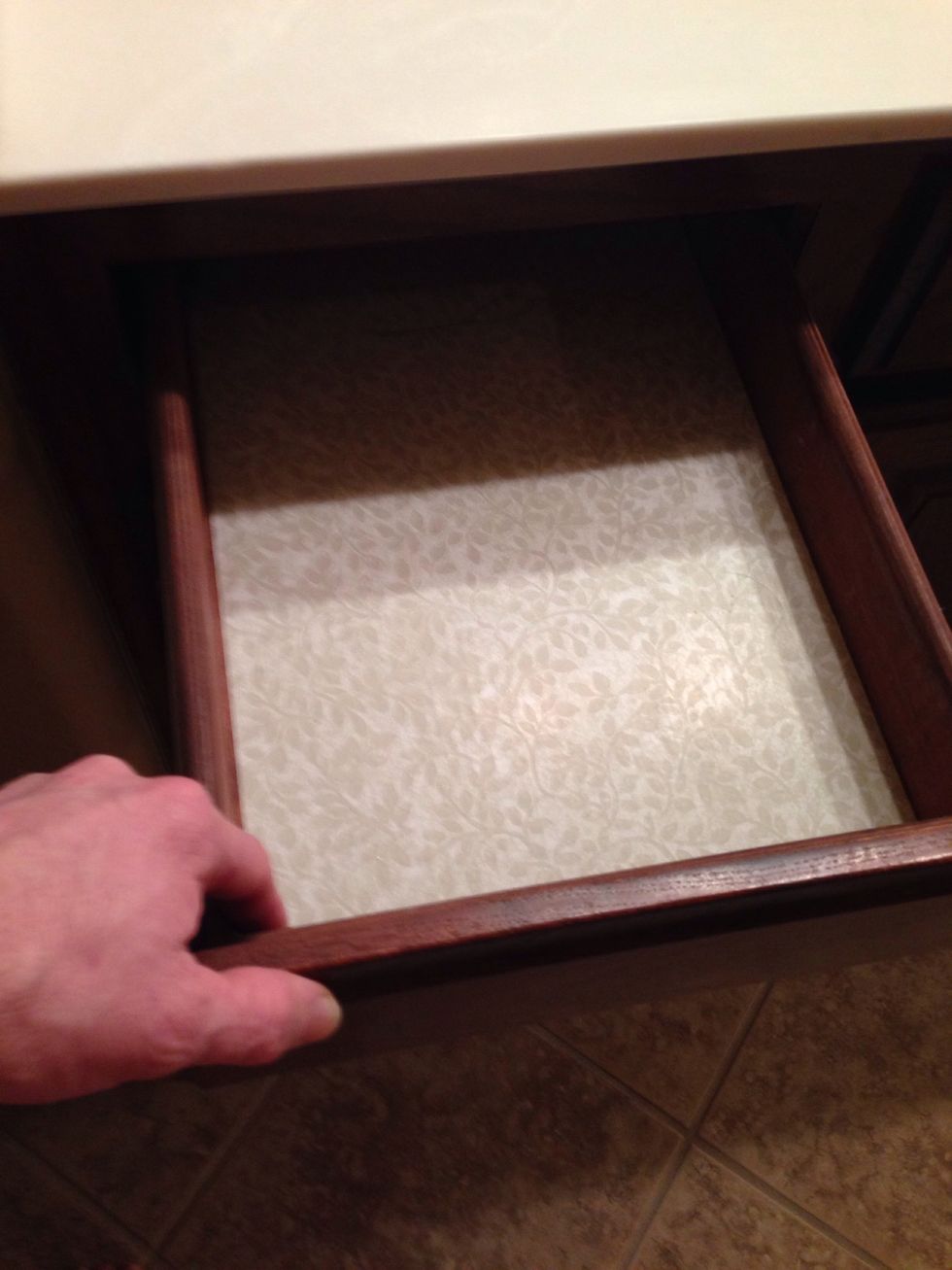 Trim your favorite contact paper to fit in drawer. Gives it a more finished look & serves as a moisture barrier to protect drawer from usual liquids, toothpaste, water. Etc.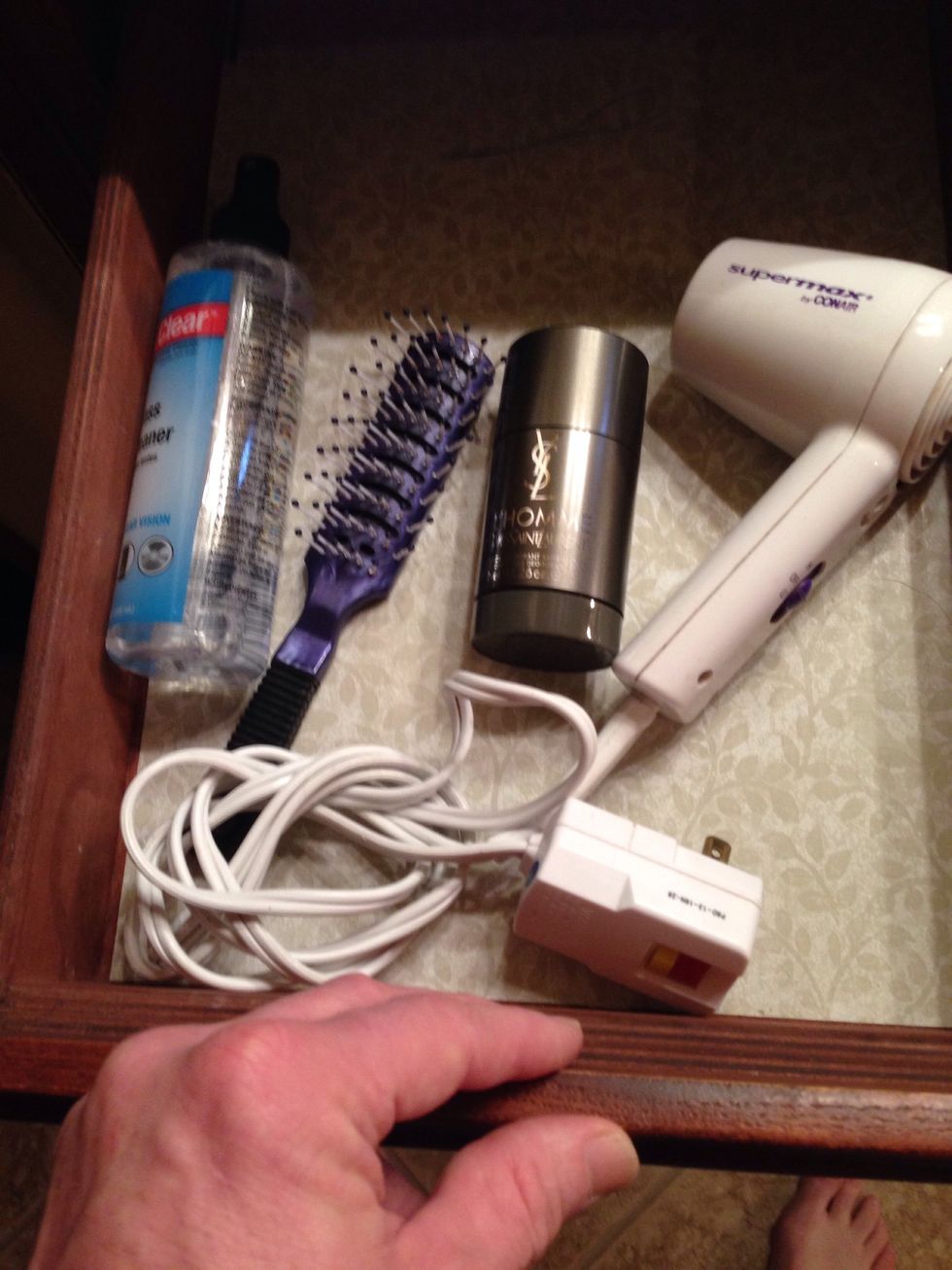 I found drawers mysteriously amplify sound proportionally to your nearby loved ones depth of morning sleep. Just an inadvertent dropping of the blower dryer replicates the thump a marching band drum!
Now trim the foam style drawer liner to the same size as drawer. Thicker foam is better. Bed Bath & Beyond had the best. Typically used for kitchen and now the bathroom, the liner doesnt care. =)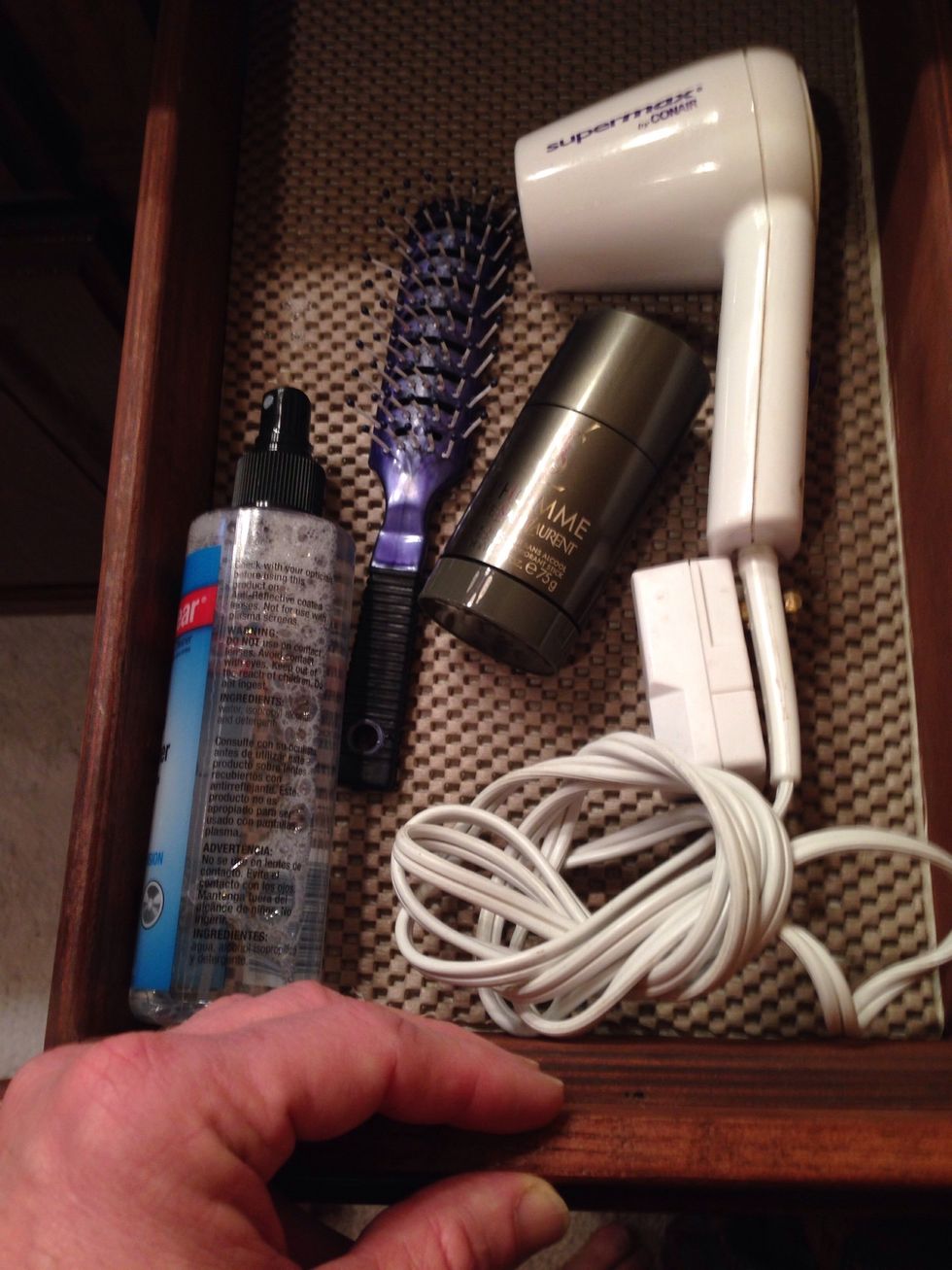 Now I can beautify (or at least make strong attempt) early morning or night without disturbing my precious wife's slumber. This is Just a very small way I say "I love you!" without using words.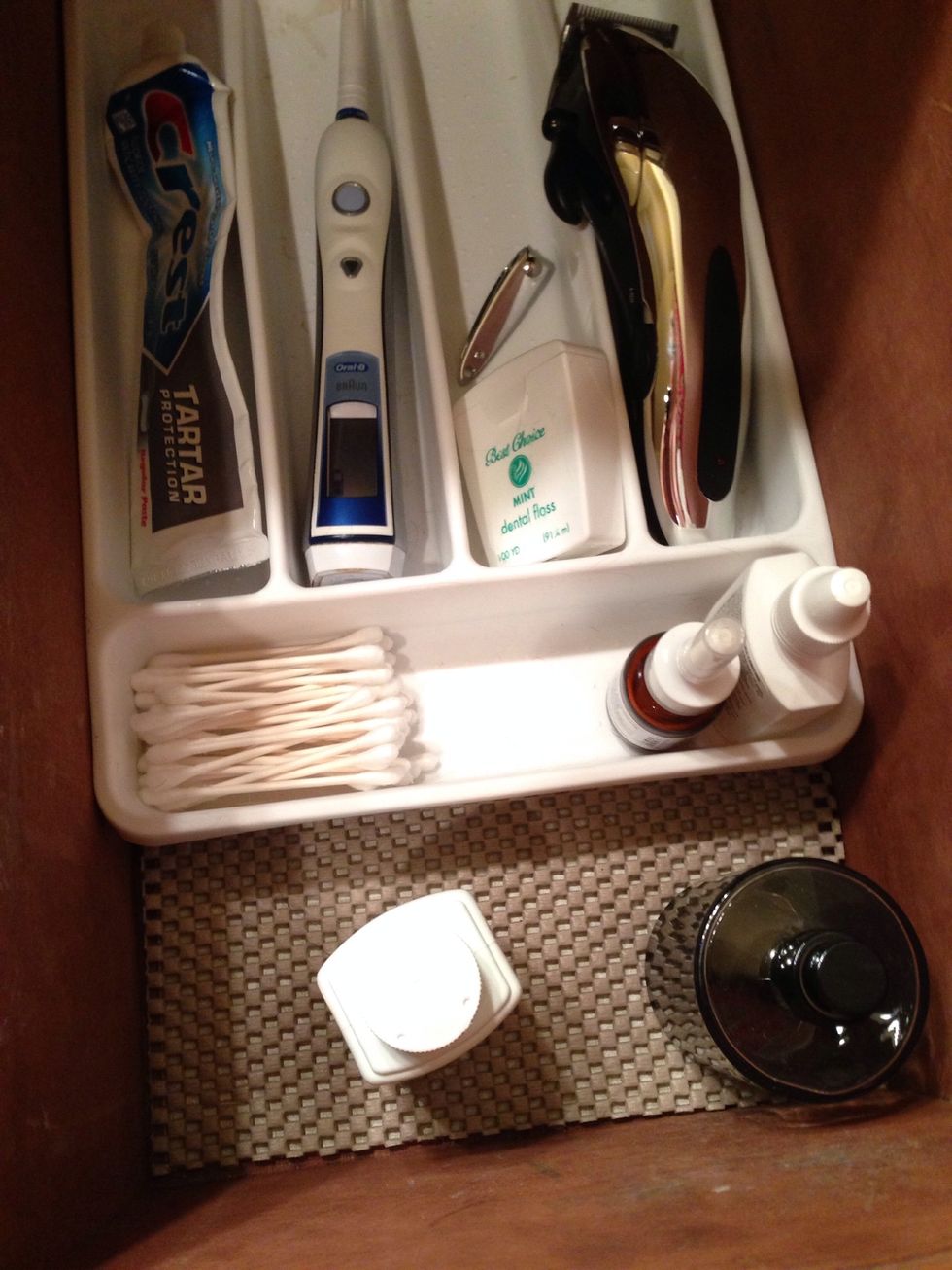 Bonus: since you read this far, heres an added touch.... Use silverware organizer in the bathroom drawer. You can periodically clean it with a toss into in the top portion of the dishwasher.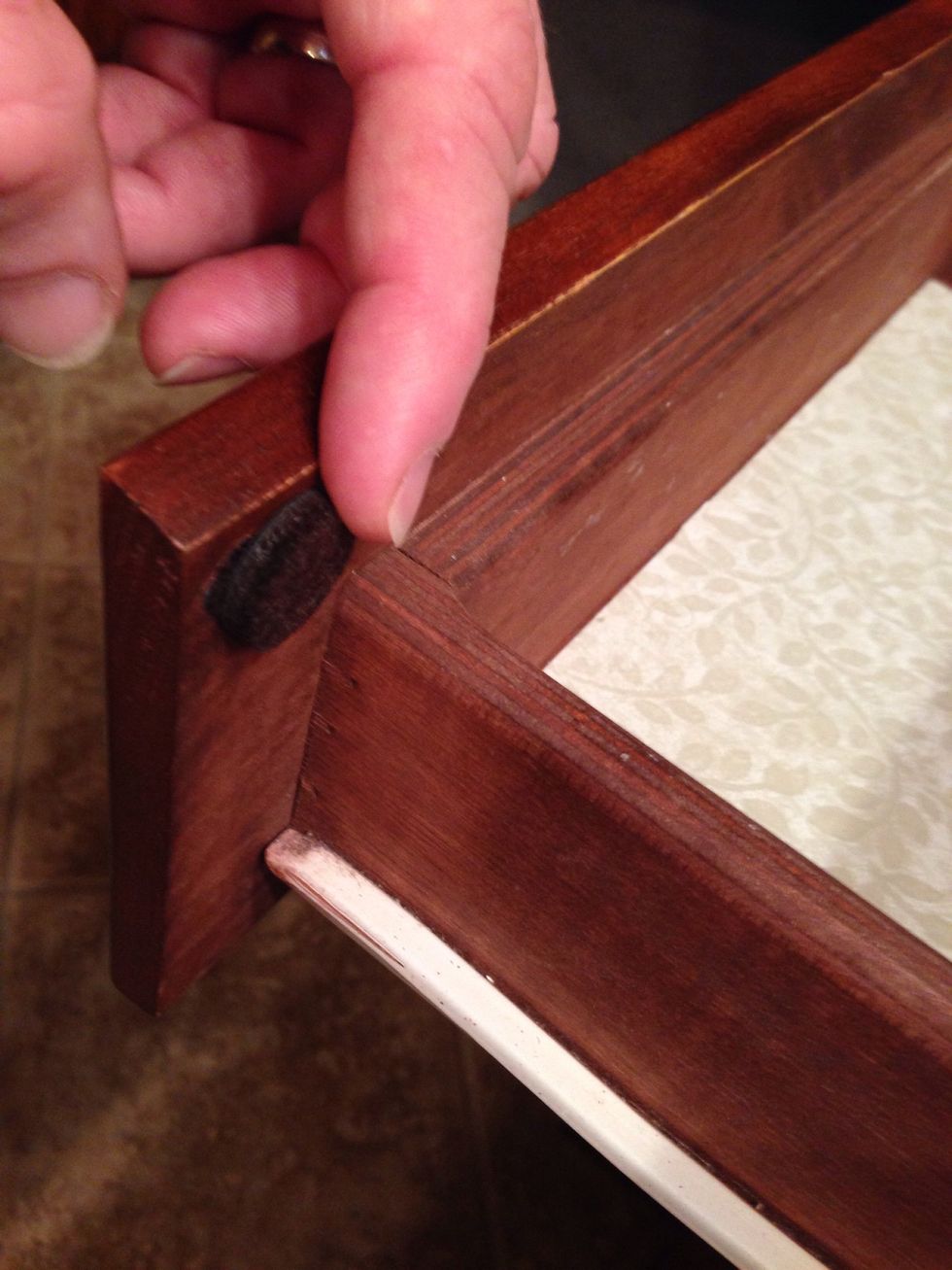 DOUBLE BONUS!! : Thank you for reading this far. You can buy & affix these heavy felt pads to quiet drawer closing while spouse is sleeping in neighboring master bedroom. See my other snapguides.
1 roll of foam drawer liner
1 roll of your favorite smooth drawer liner
1 touch of love
1 silverware organizer
1 package felt cushion