Save Time Typing Out Your Email on Your iPhone
3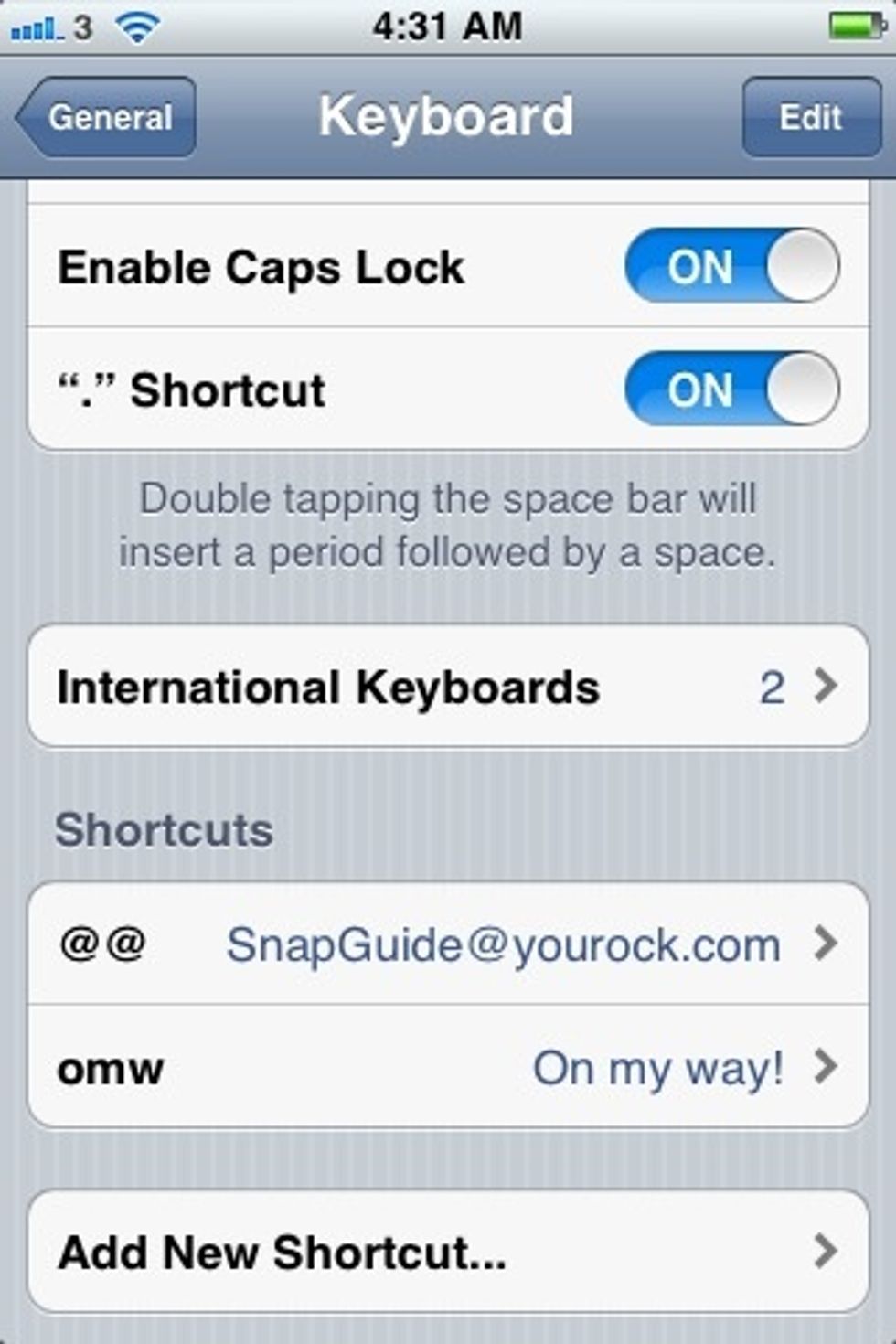 Go to your iPhone settings --> General --> Keyboard. Make sure the "." Shortcut is on. Scroll to the bottom of screen to "Add New Shortcut"
For the Phrase enter your email address and for the Shortcut enter something you don't use usually. A good choice would be "‌@@" without the quotes. Tap on save and you are done!
Now each time you want to type your email address just use that shortcut. If you have two email addresses you can create another shortcut using "@@@".
The creator of this guide has not included tools