Save a PDF to Your Google Drive From Your iPad
150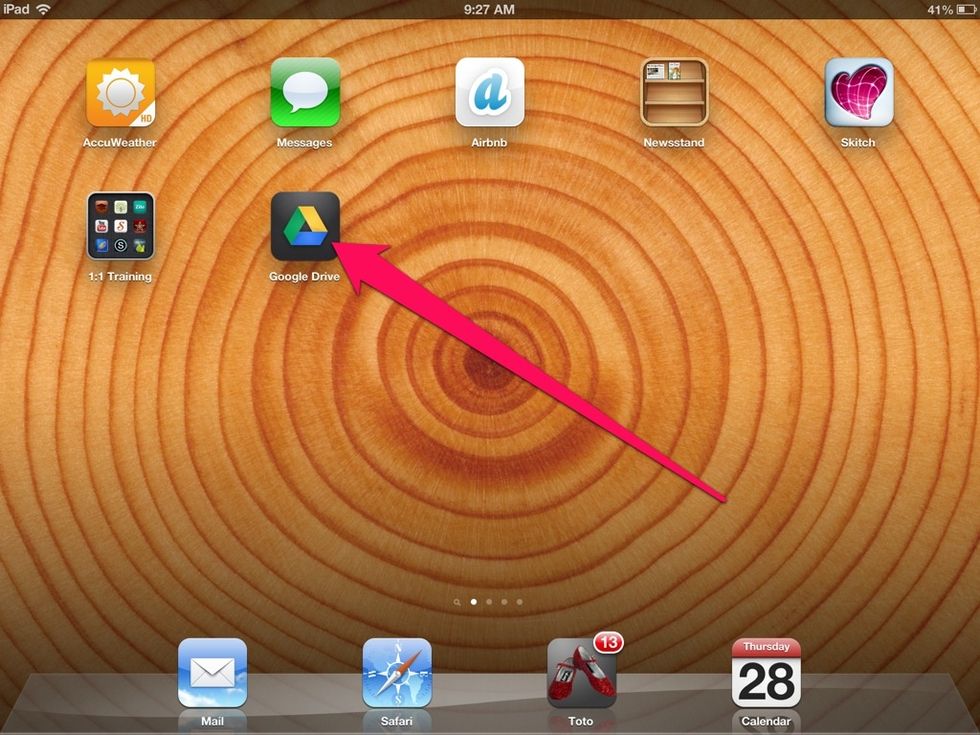 For this to work, you must have the Google Drive app.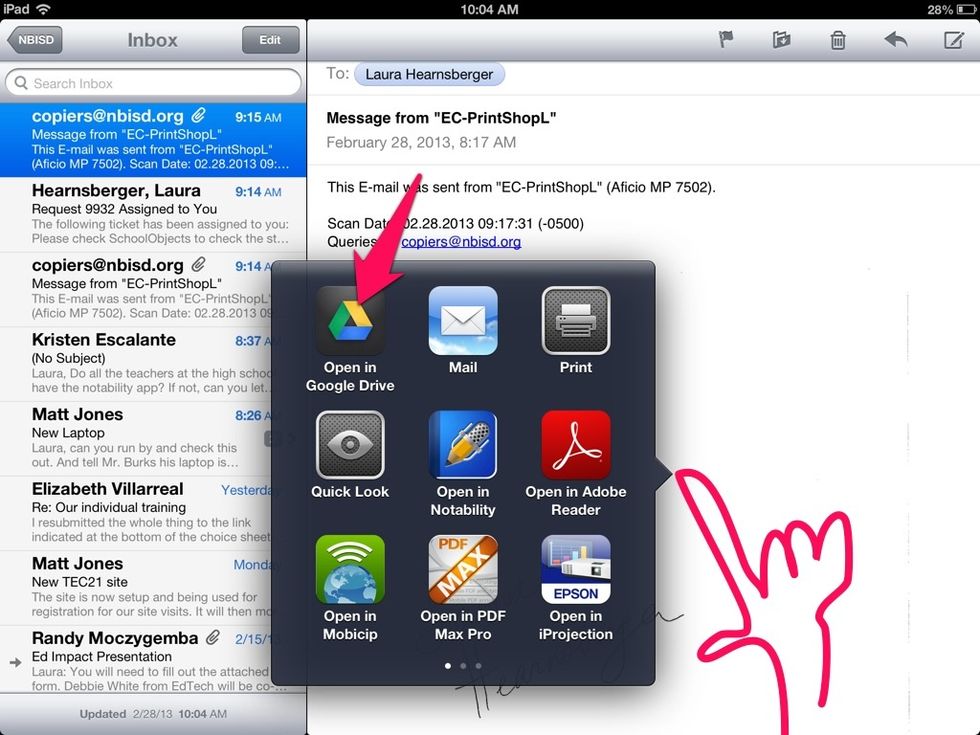 From email... Hold your finger down on the PDF until a window pops up. Select "Open in Google Drive."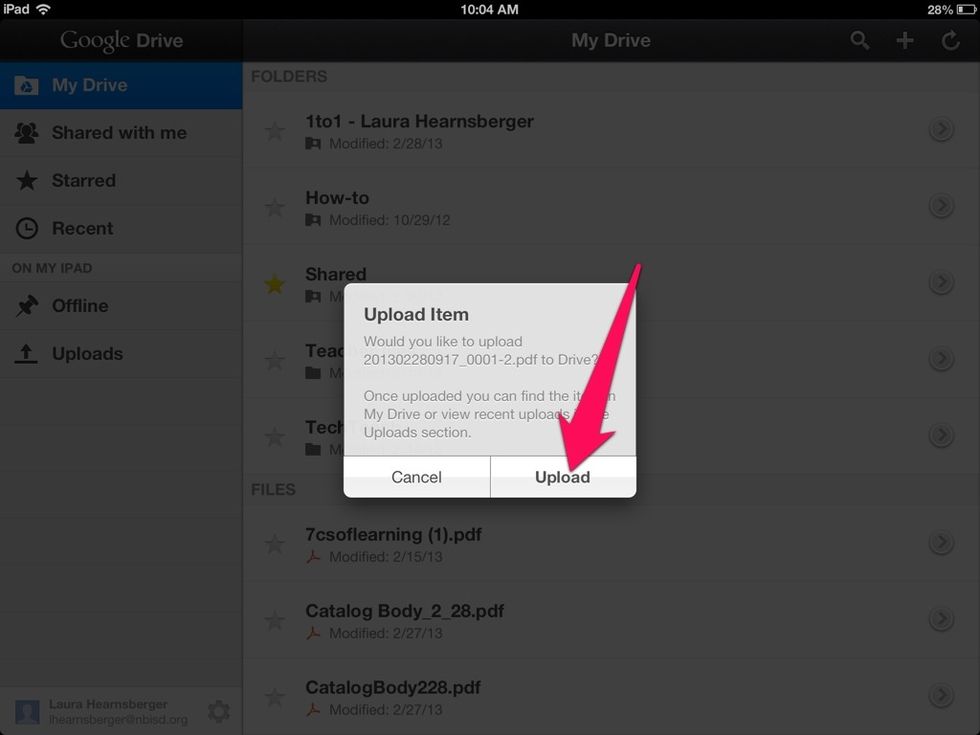 Wait for Google Drive to launch. Select "Upload."
You can rename it once it is uploaded. Proceed for instructions.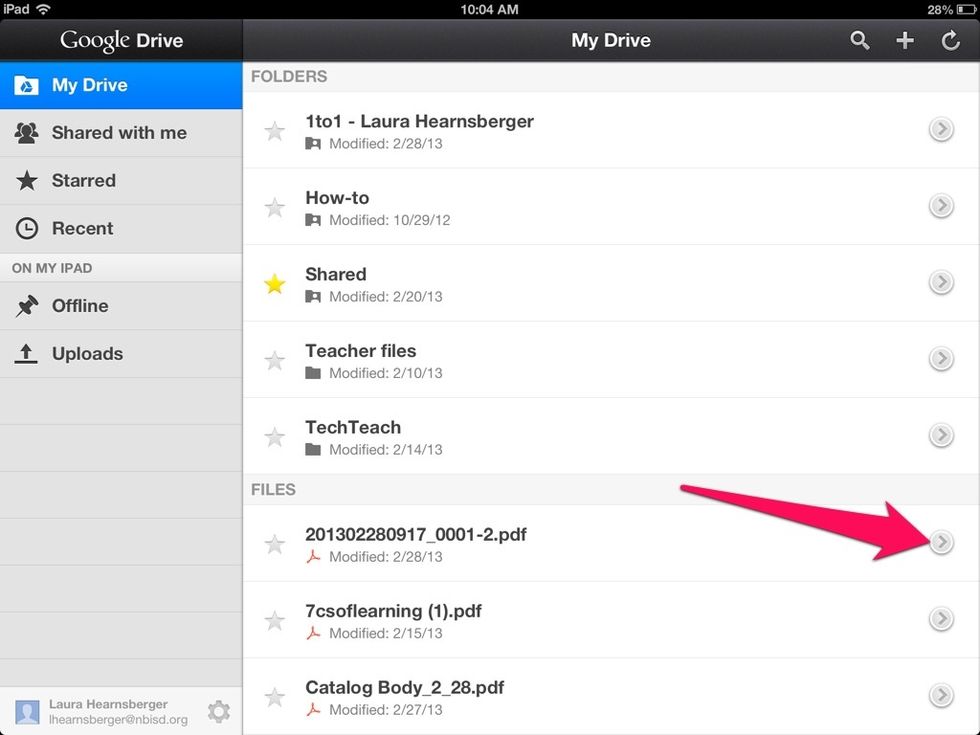 Tap the arrow next to the file.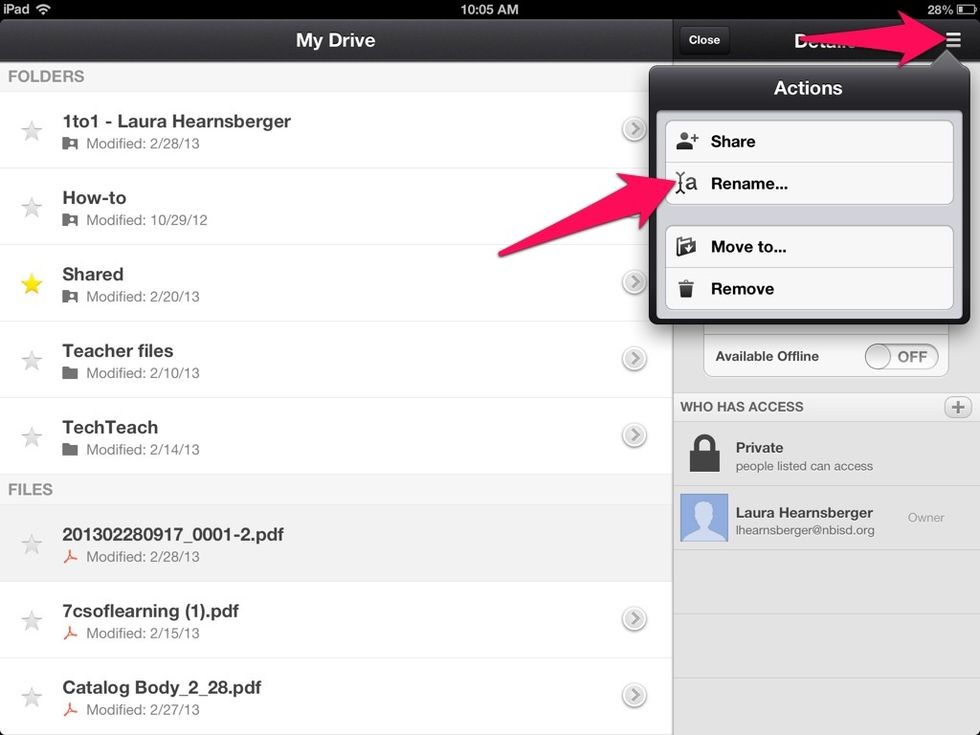 Select the Adidas-ish symbol. Select "Rename."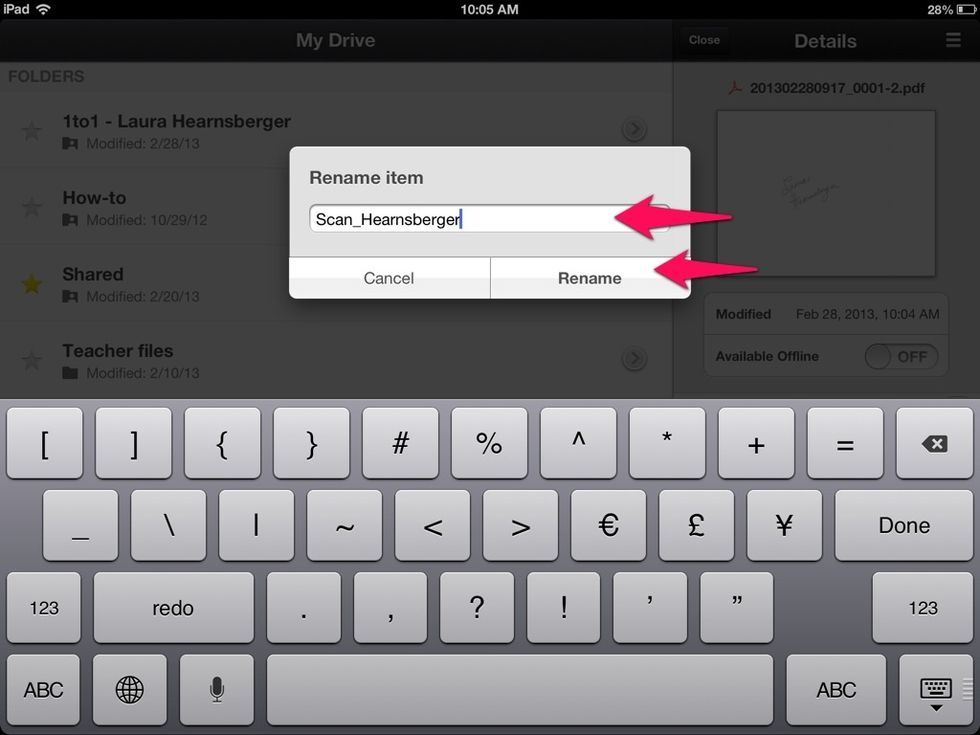 Rename the file. Select "Rename."
The creator of this guide has not included tools