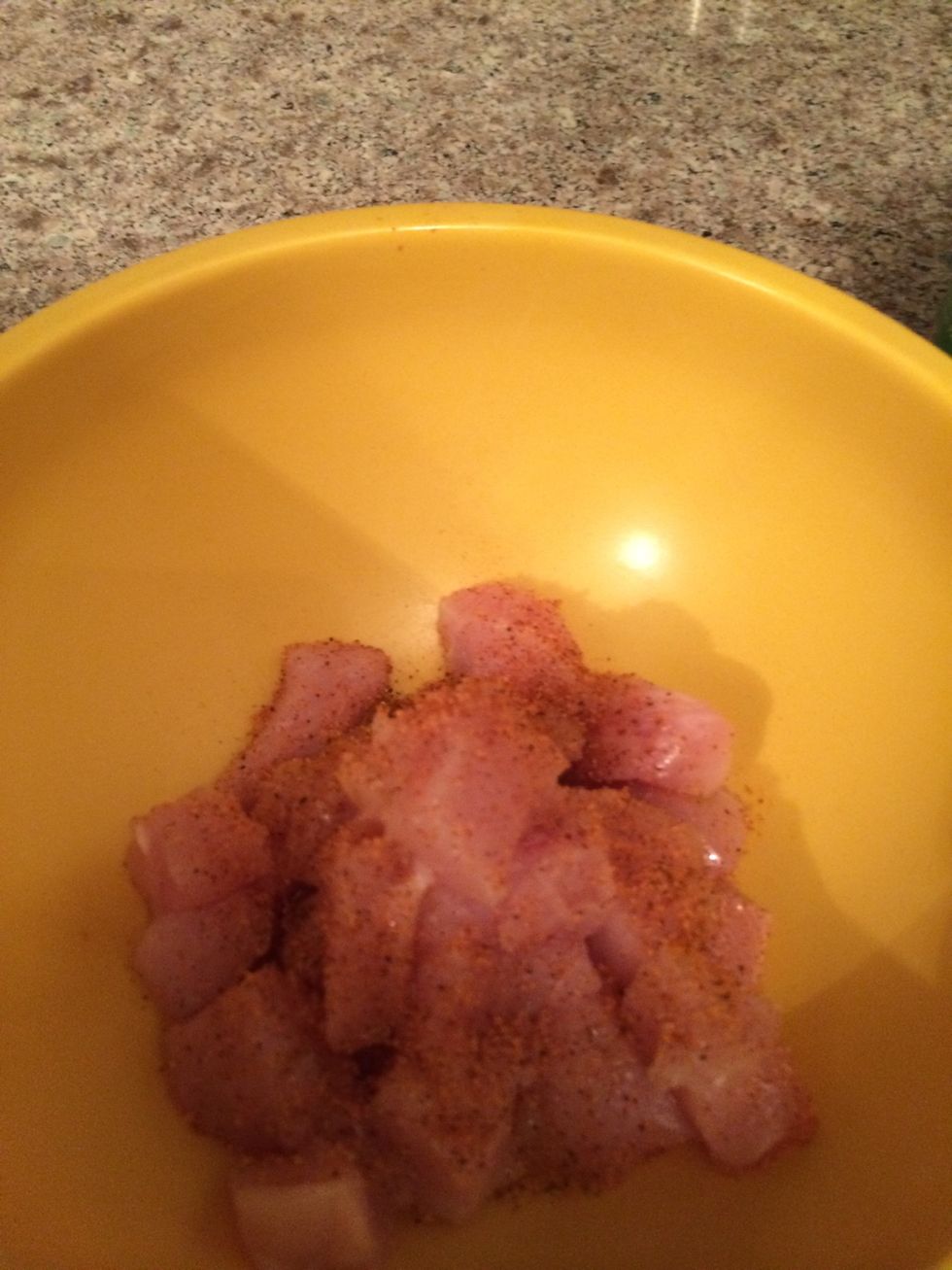 Grab your seasoned chicken. For more on seasoning chicken, check out this guide: http://snapguide.com/guides/season-chicken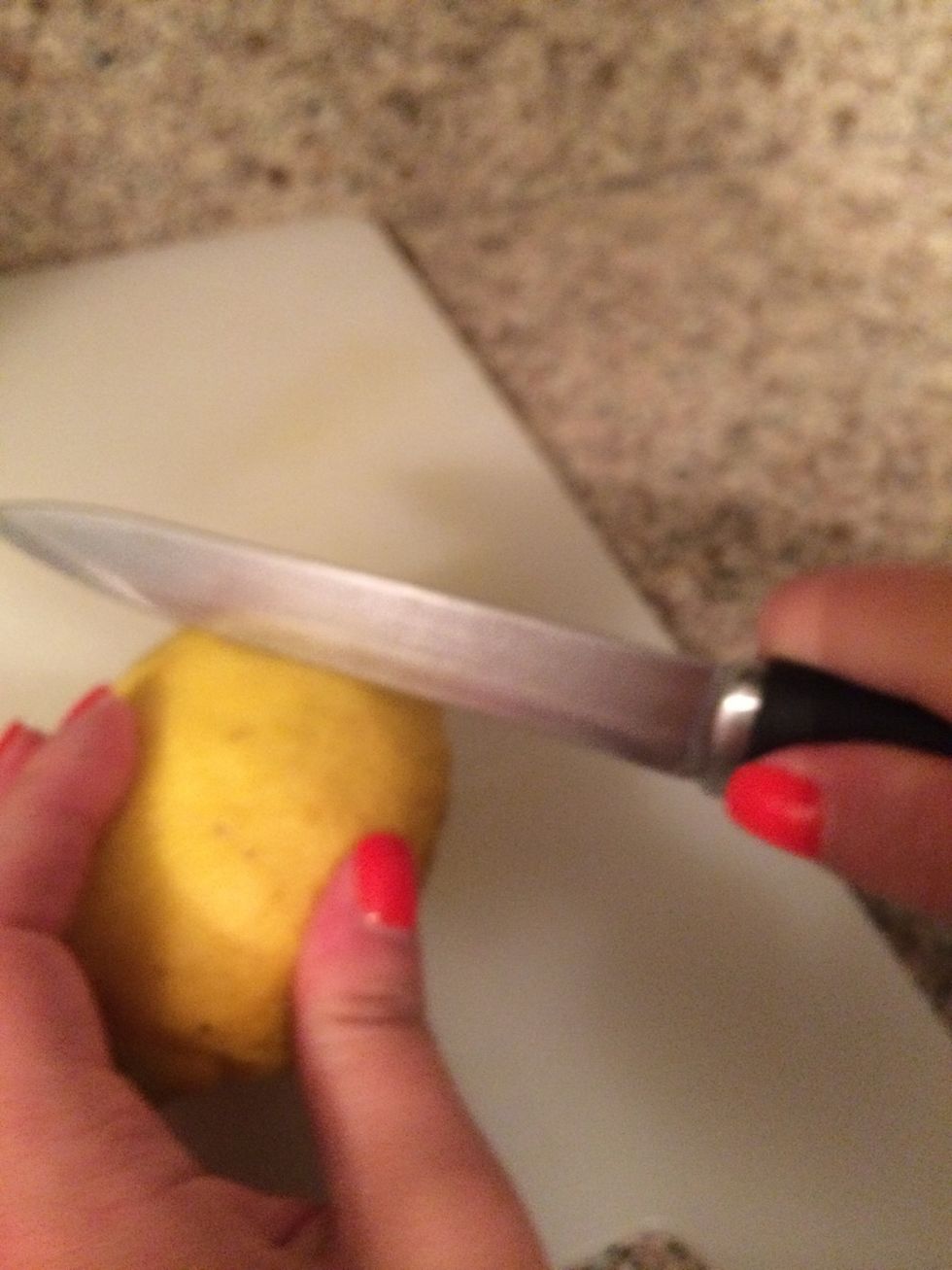 Cut open a lemon.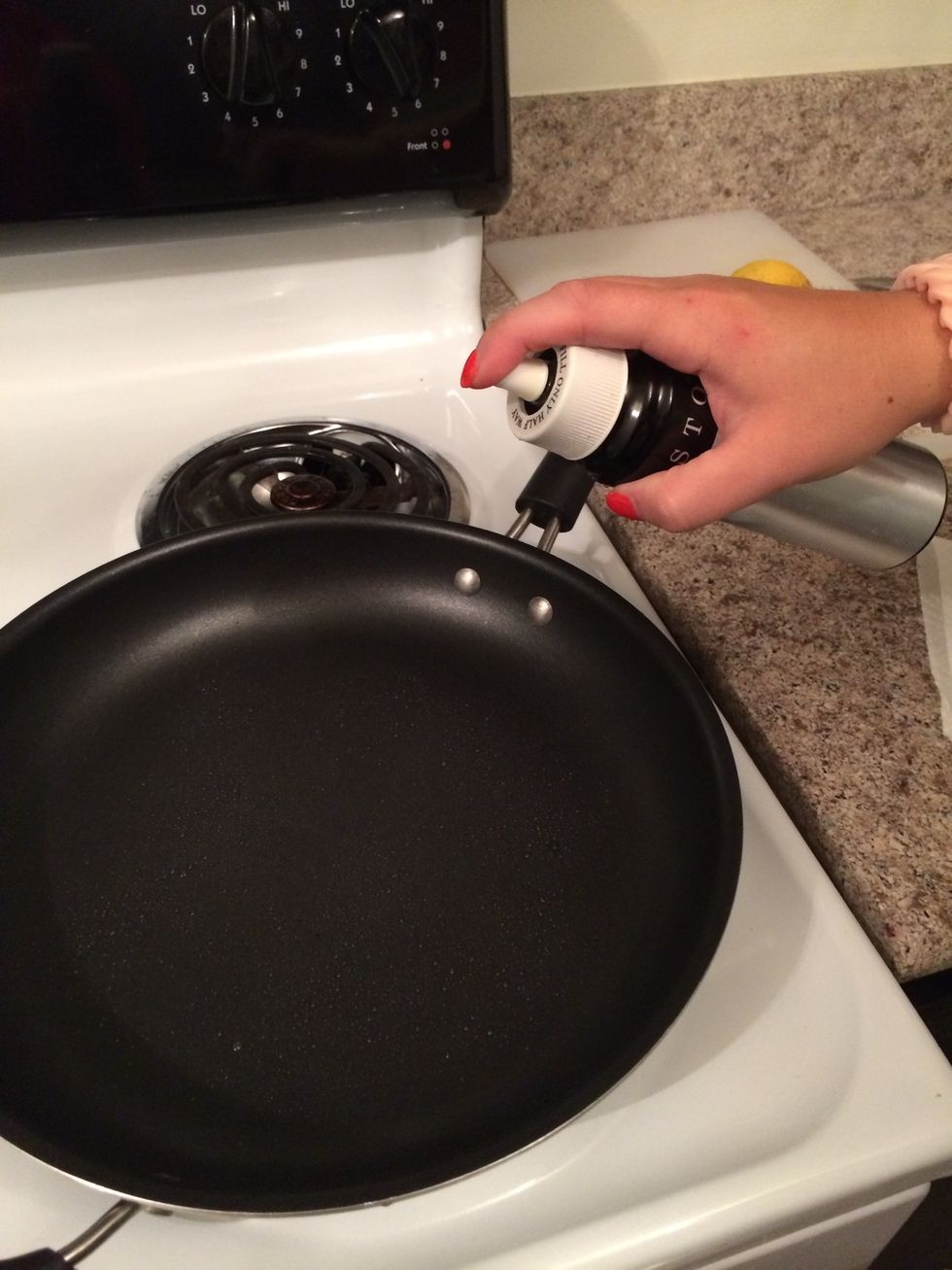 Heat the skillet to medium temperature, and spray some cooking spray.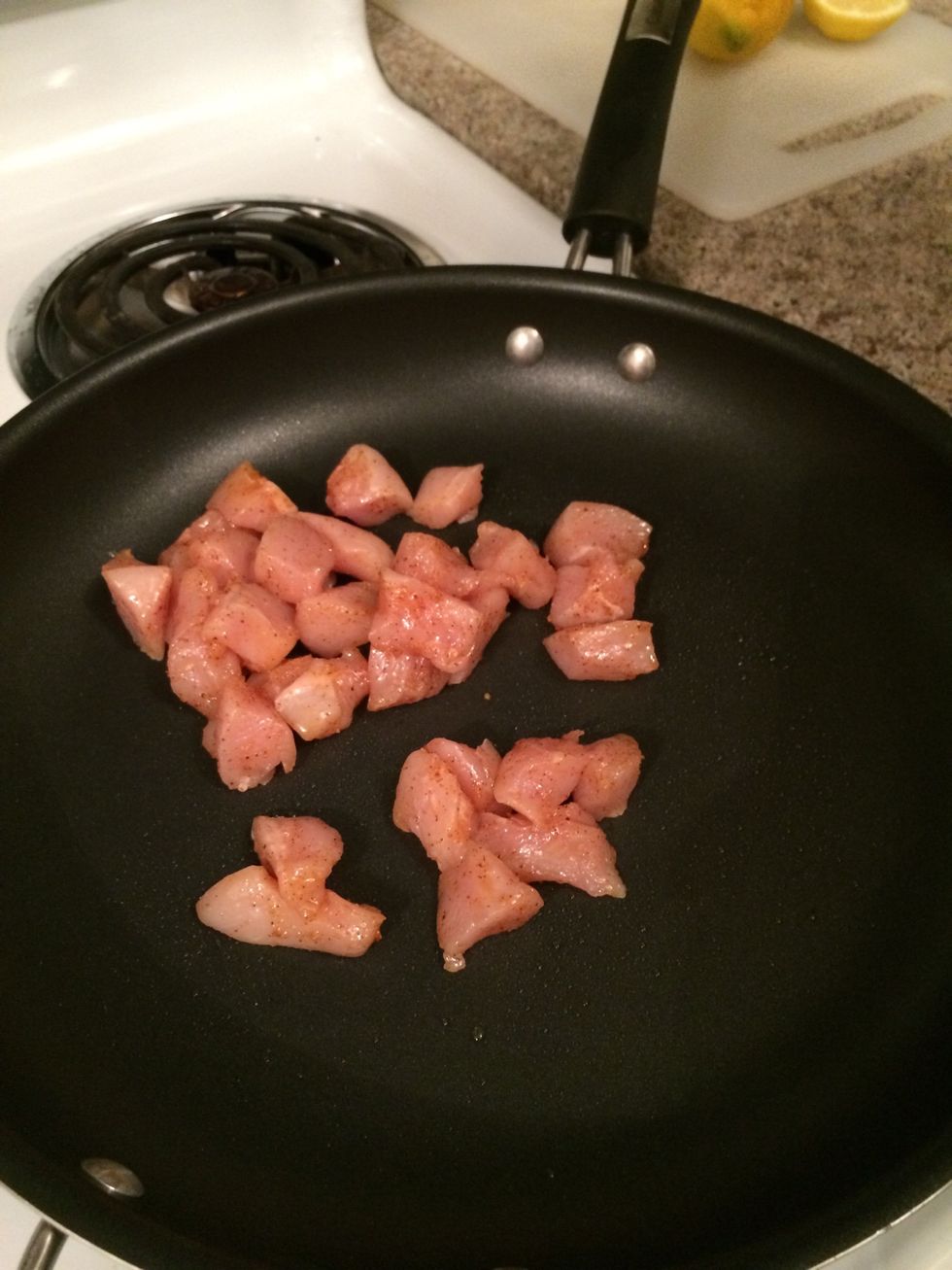 Place all the chicken pieces in the pan.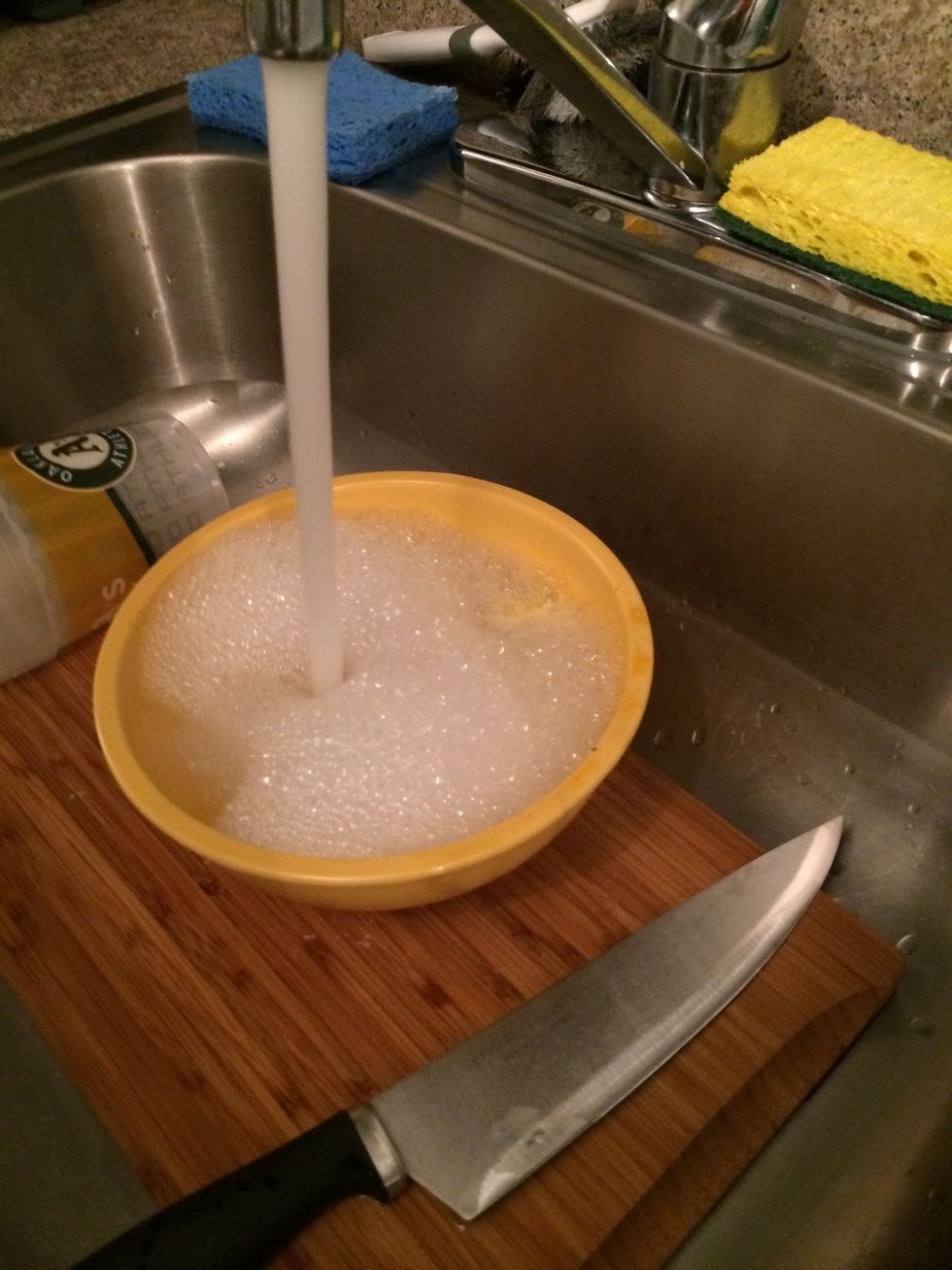 Make sure to immediately clean the bowl that had chicken in it.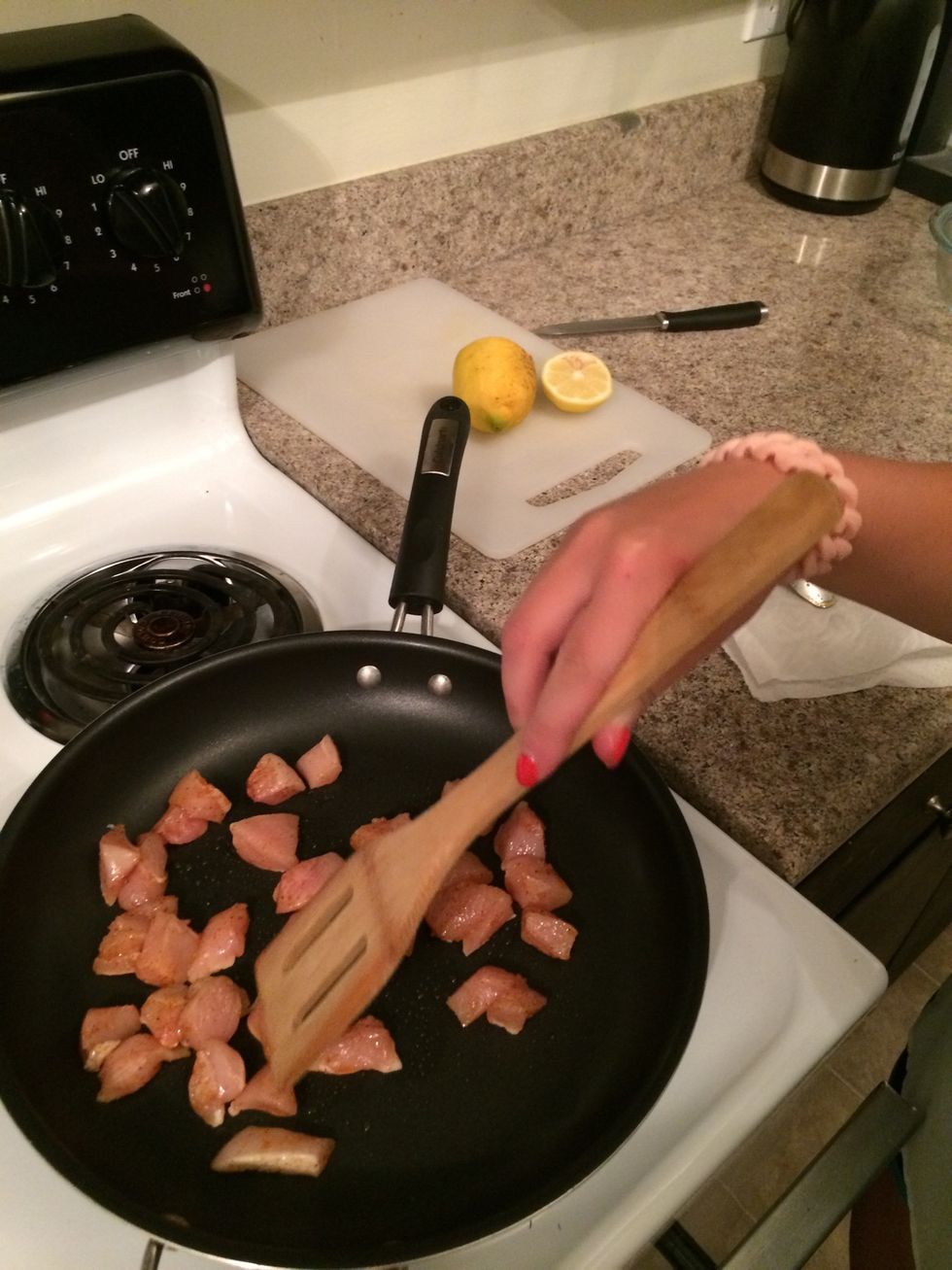 Spread the chicken pieces out in the pan.
Squeeze lemon juice into the pan. Let the chicken cook for about a minute, then turn the pieces over.
Repeat the last step until the chicken is golden brown.
Chicken
Lemon Juice
Skillet
Cooking Spray