Garnish a dish with this amazing vegetable!! Sautéed with olive oil, this is sure to deliver a mouth full of satisfaction!!!
35
Sautéing - Jumped, bounced, or tossed that uses a small amount of oil or fat in a shallow pan over relatively high heat. Cooking requires 100 percent of your attention and concentration.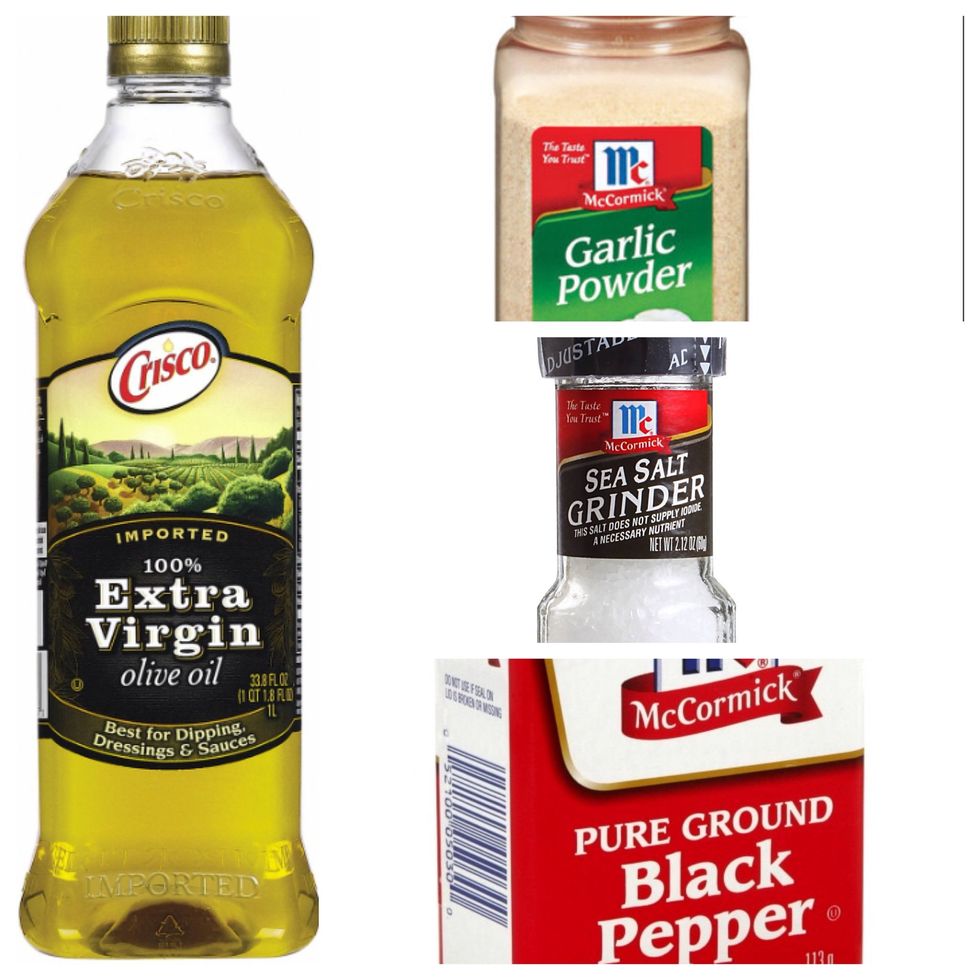 This is all you need for some wonderfully seasoned asparagus.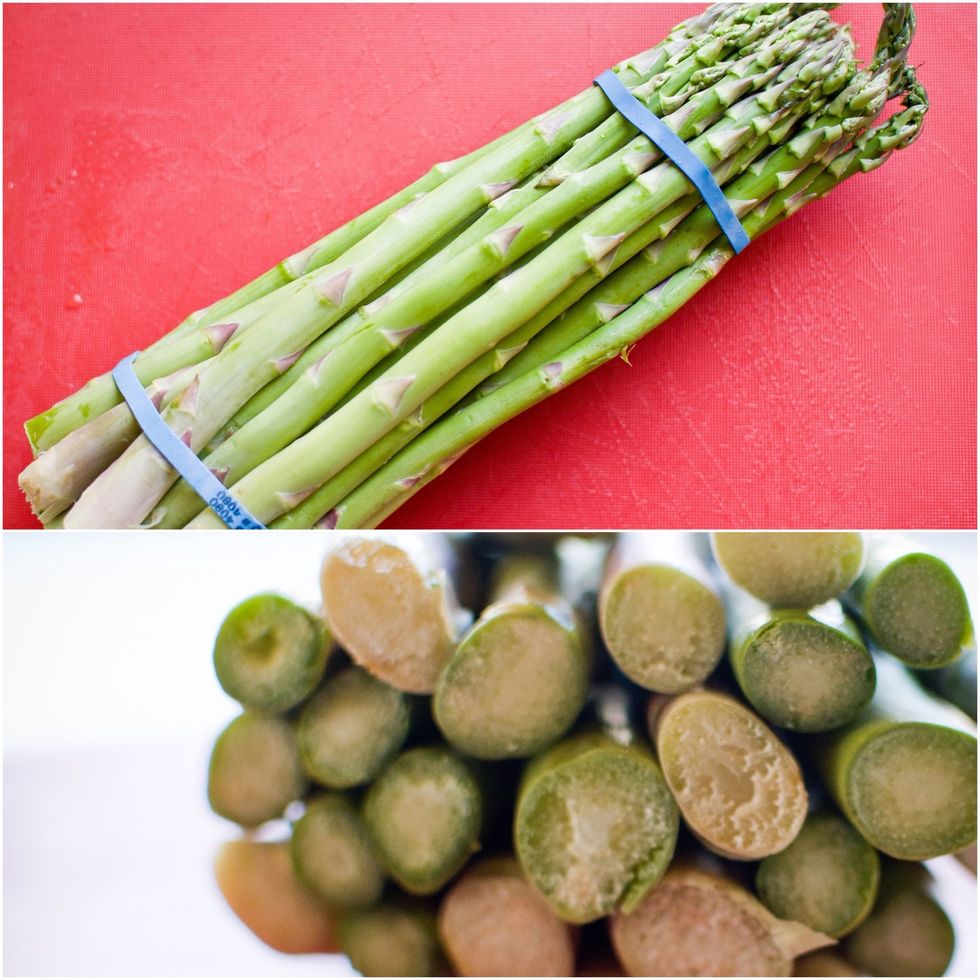 Preparation: I rinsed off my asparagus and placed my bunch on a cutting board. Look at how thick the bottoms are compared to the tips. It's important to cut off excess to make them even.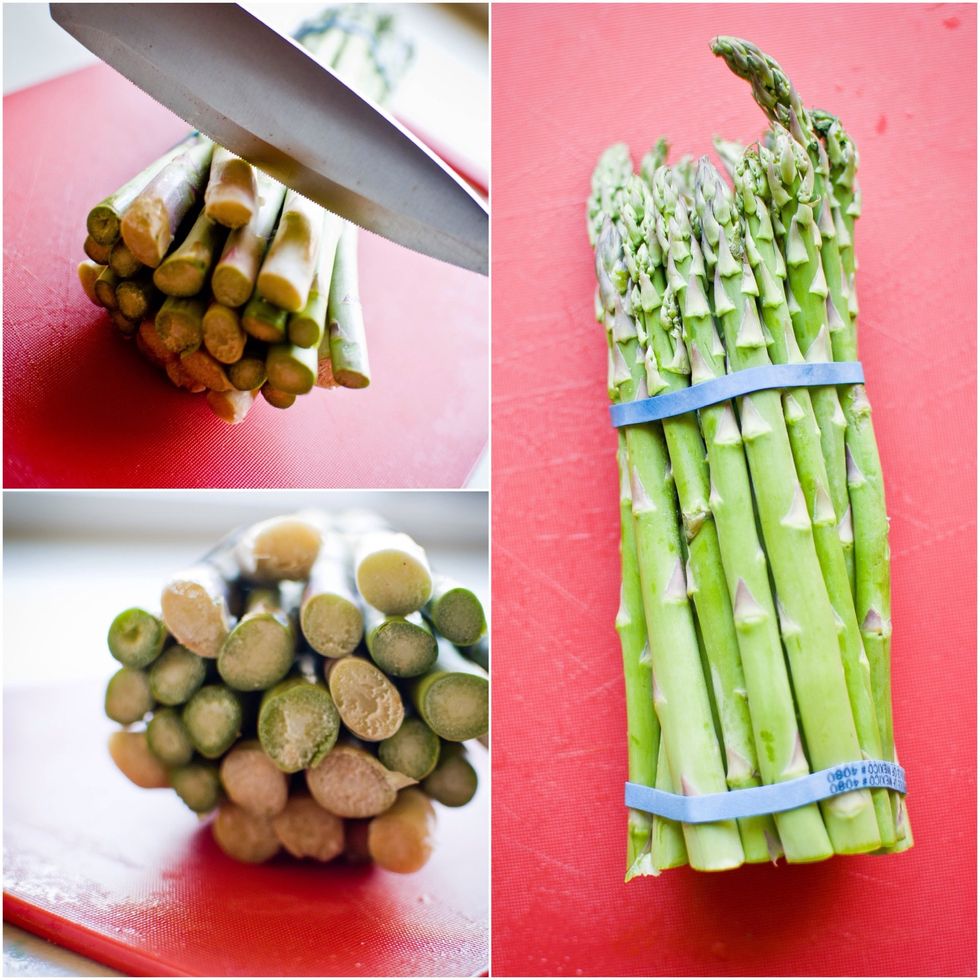 Cut off the excess so that the asparagus is nearly even is size. This is the result after cutting (zoom in/out of photo).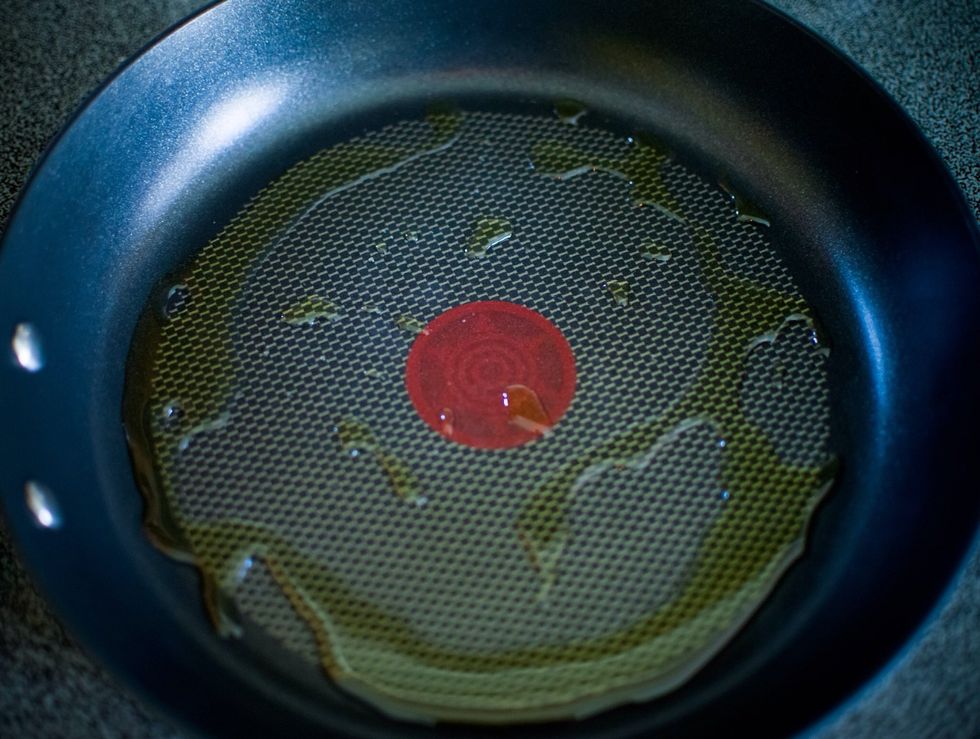 Pan on high heat: Place about 2 cap fills of olive oil in a pan on high heat. You know it's ready if you sprinkle water in and it immediately evaporates.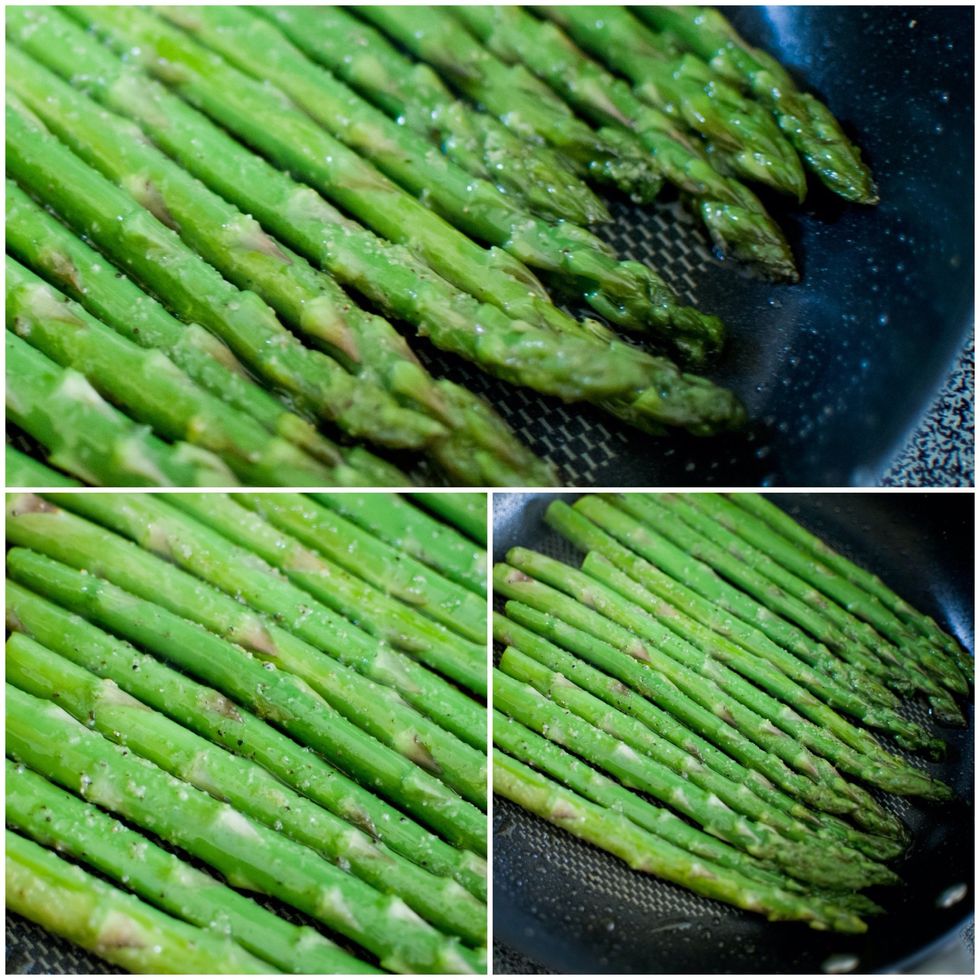 Quickly!!!!!!! Place your asparagus in the pan and immediately season it. I used about 4 shakes of each seasoning. Quickly, add the garlic powder, salt, and black pepper.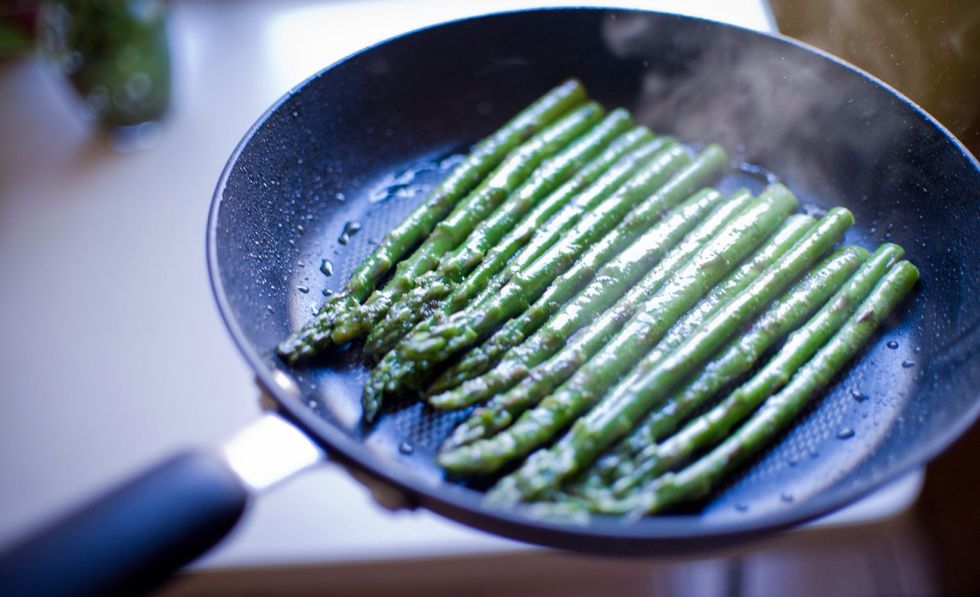 Shake shake shake!!!!! Carefully toss your asparagus around to sauté properly. I used a spatula in addition to help keep it all together and to fully turn it. Continue process for 4 minutes. Heat!!!!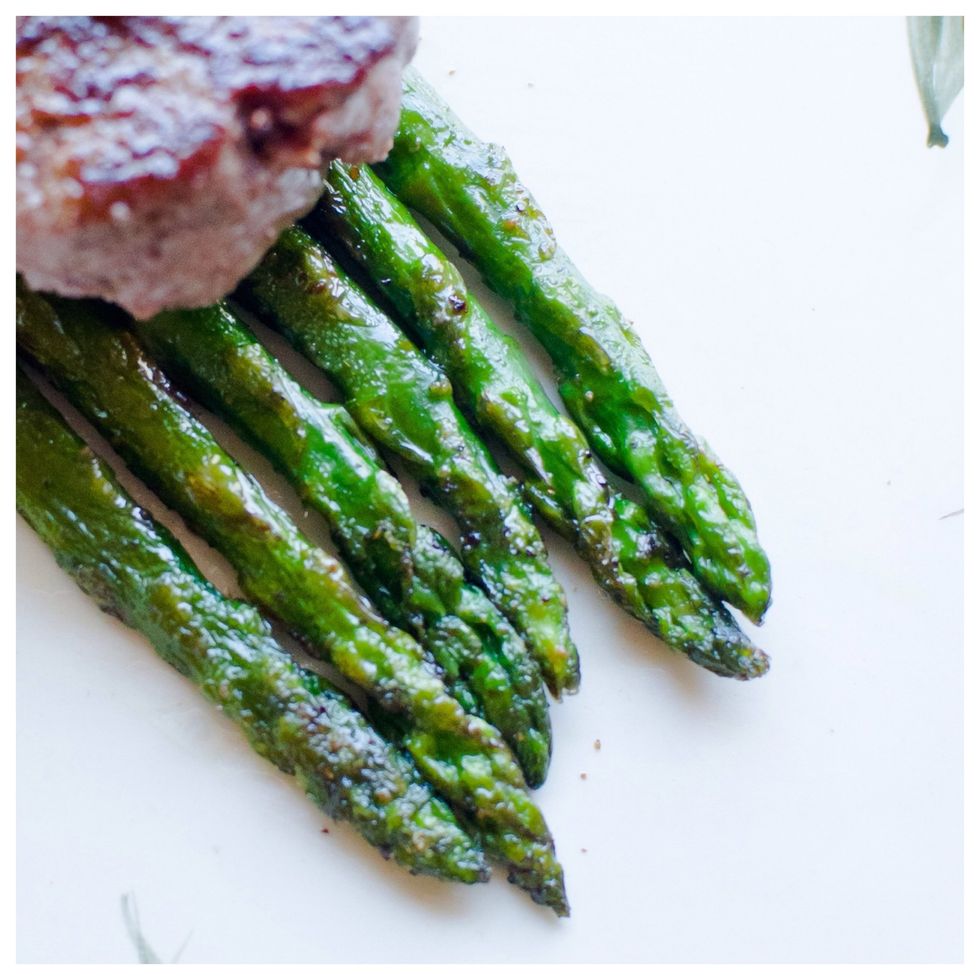 Remove from pan and your about done! Asparagus will continue to cook a little after its removed. I was plating a Filet Mignon which was my protein, that allowed a minute for my asparagus to finish!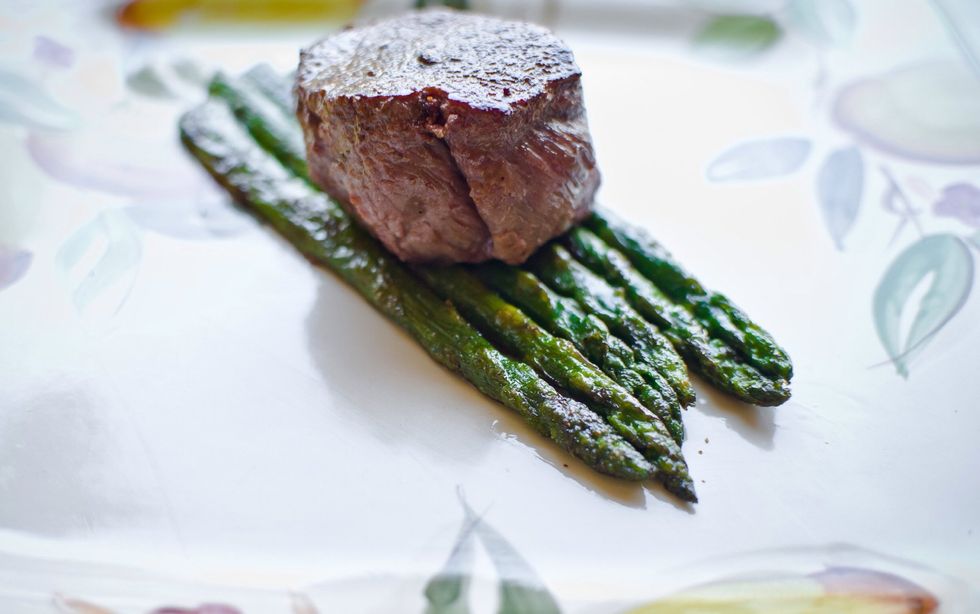 Here it is!! A really great tasting veg (garnish) for a wonderful meal pairing or eating on its own!!! Sidenote: sprinkle some olive oil over the dish for added flavor!!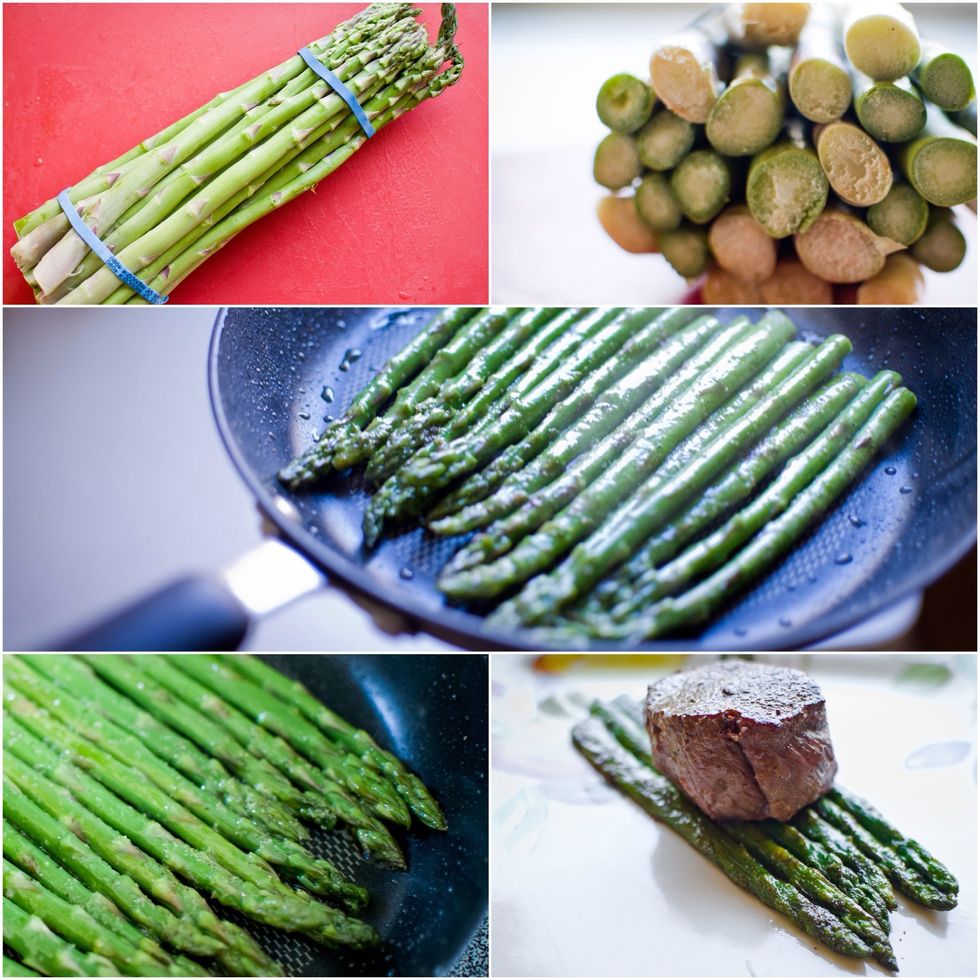 Thanks for stopping by! If this was helpful, please hit the like button! Follow!! Check out my Filet Mignon guide for this dish!! Thanks! Photography by me, Michael Overton Copyright Medialifted 2013
1.0bnch Asparagus
1.0qt Olive oil
1.0pch Garlic powder
1.0pch Black pepper
1.0pch Salt