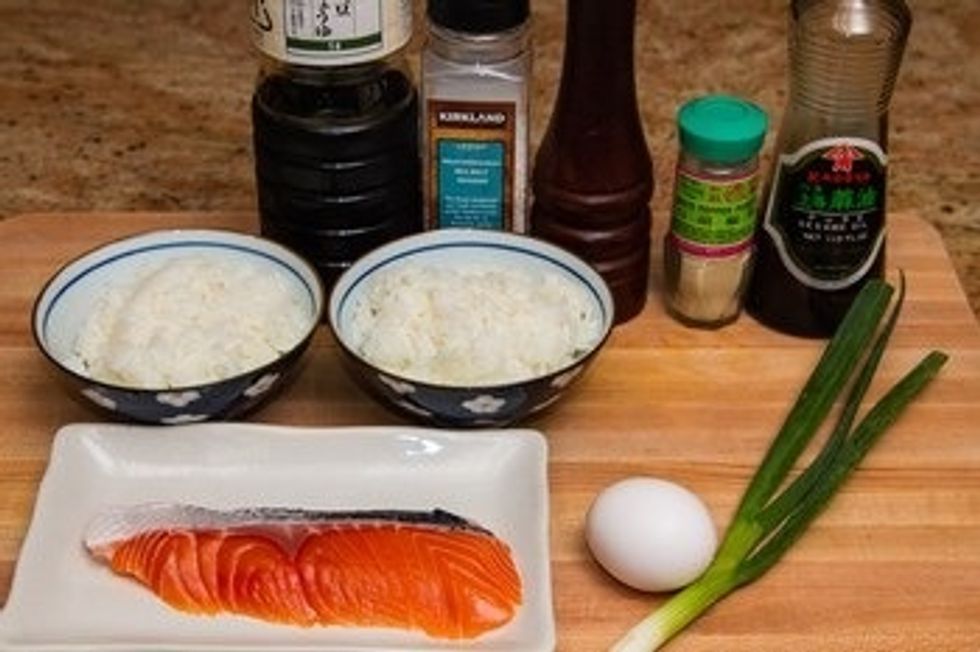 1 fresh salmon or leftover Salted Salmon Salt 2 Tbsp. vegetable oil 1 green onion 1 Tbsp. sesame oil 1-2 egg(s) 1 tsp. soy sauce 1/4 tsp. salt (to taste) 1/8 tsp. white pepper (to taste)
#1. Preheat the toaster oven to 400F degrees and line the baking sheet with aluminum foil. Quickly rinse the salmon and pat dry. Sprinkle salt on both sides of salmon and bake at 400F for 15-20 min
Break the salmon into small pieces.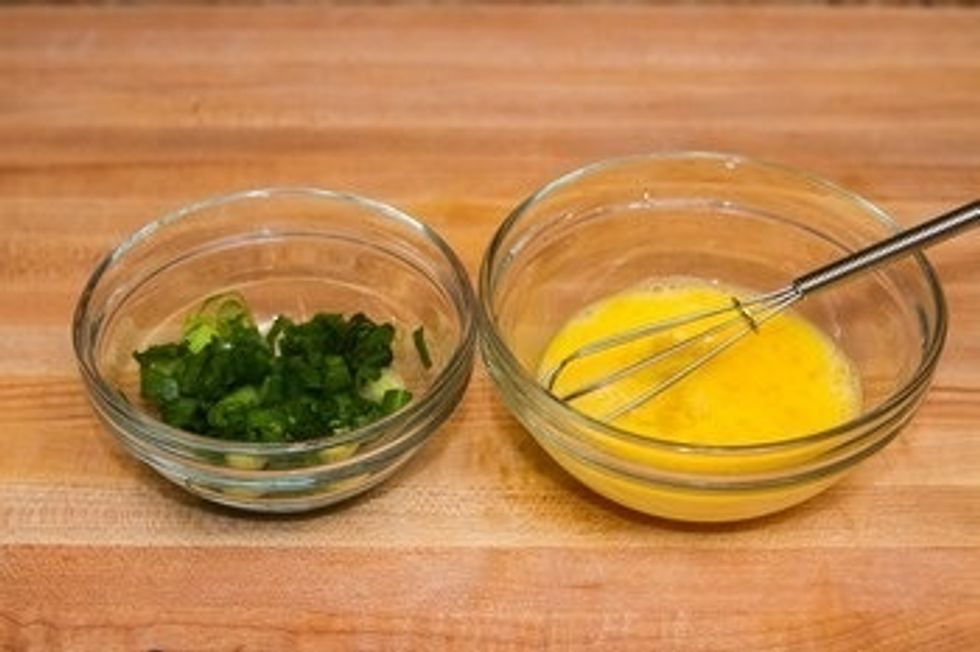 Chop the green onion into small pieces and beat the egg.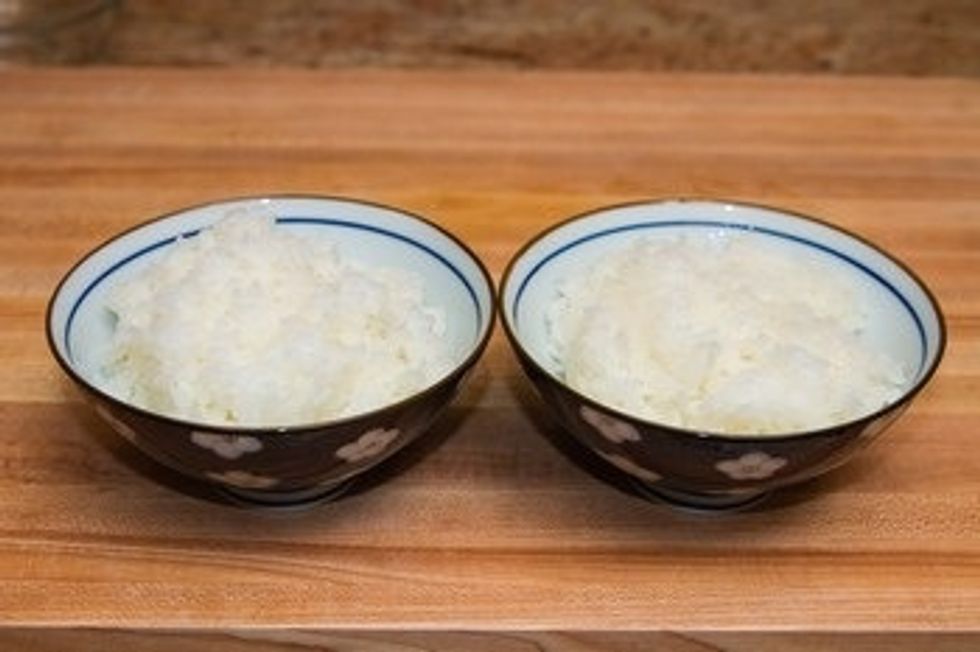 If you are using the leftover rice or frozen rice, warm up in a microwave. The rice should not be cold.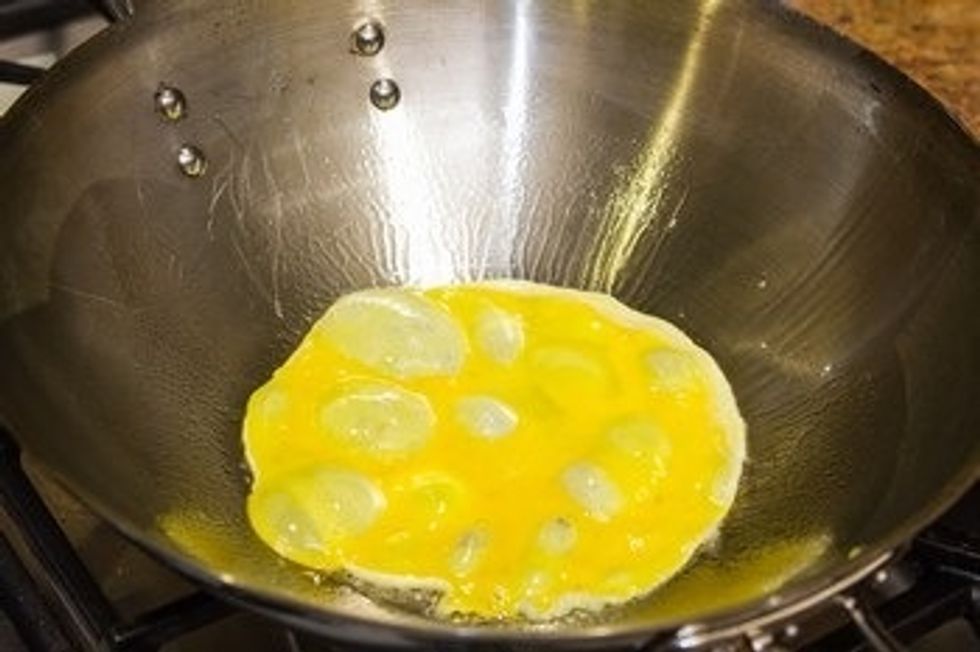 Heat the wok over medium high heat. When it's getting hot, add the oil. When you see white smoke coming off from the wok, add the egg in the wok.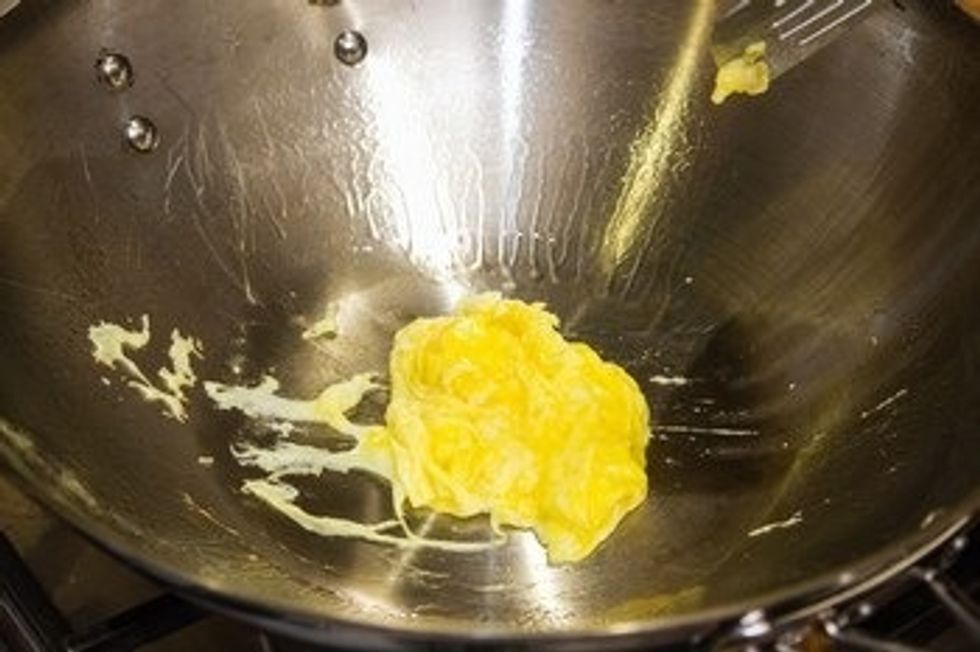 Quickly mix it with spatula and when it's 80% cooked, take it out and put on a plate.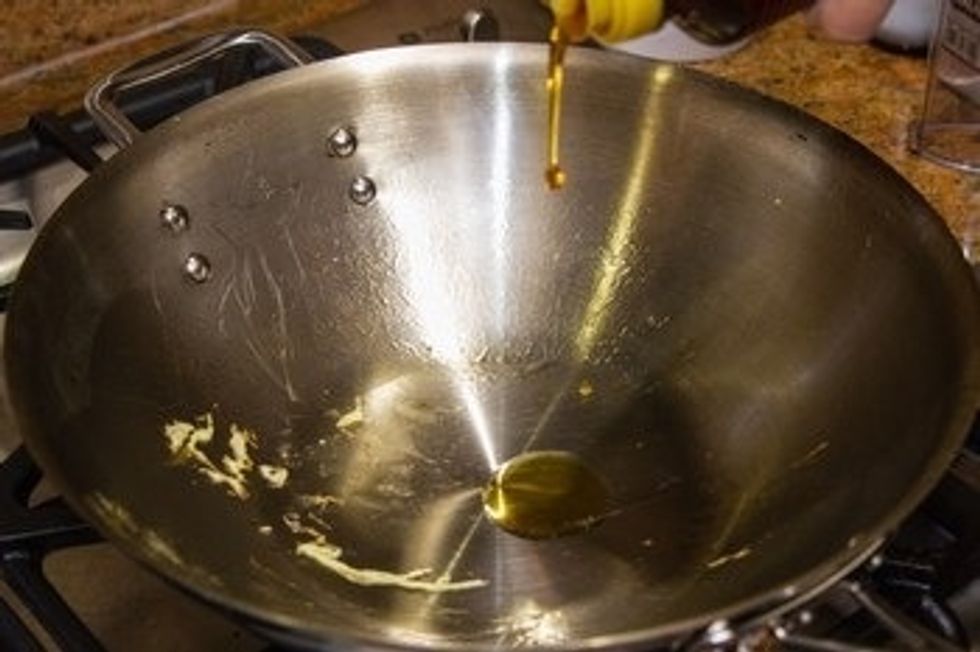 Keep wok on medium high heat and add the sesame oil.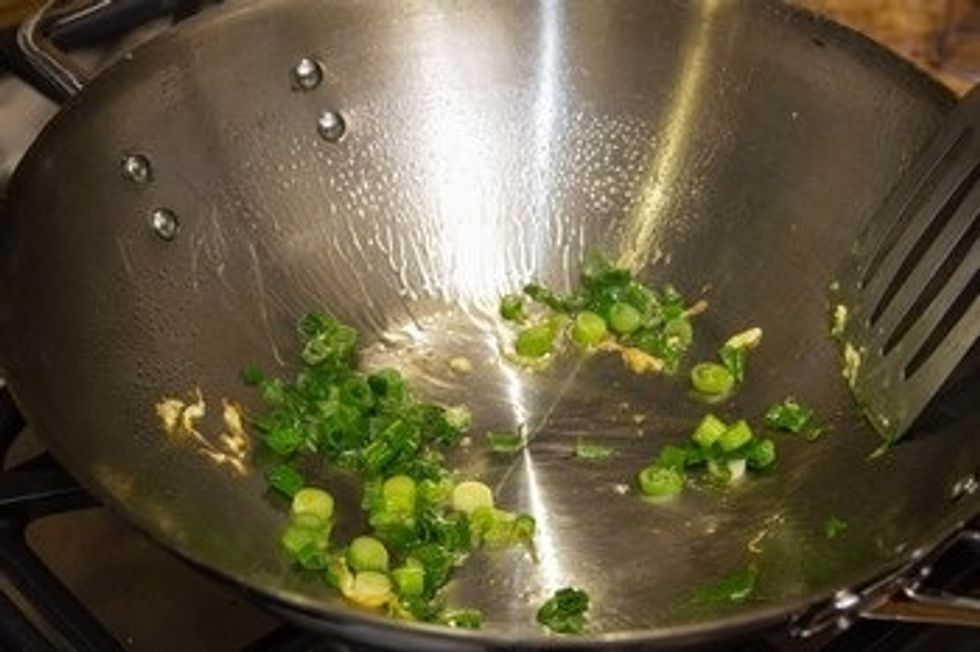 Add the green onions and stir fry until nicely coated with oil.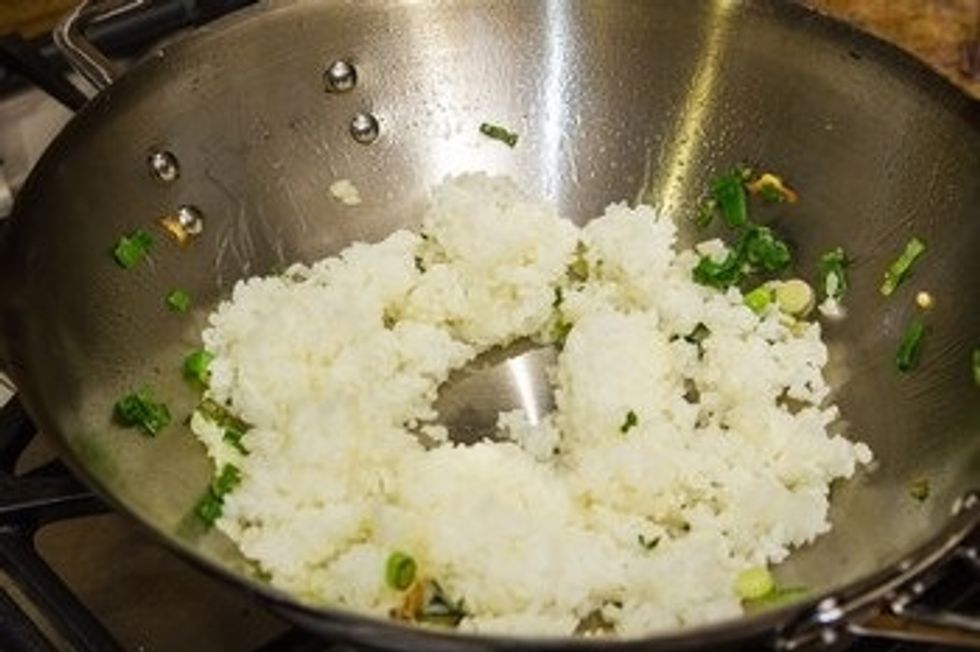 Add the rice and break the chunk of rice. Toss the wok (which is why you don't want to put too much rice) so the rice will fry out and mix well together.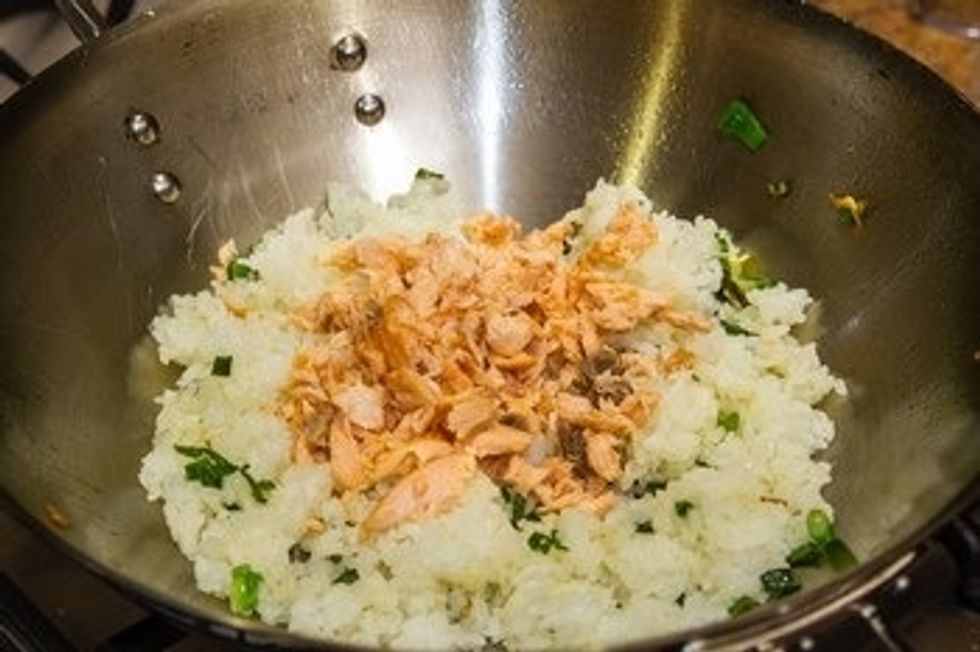 When rice is coated with oil, add the shredded salmon and toss the wok again.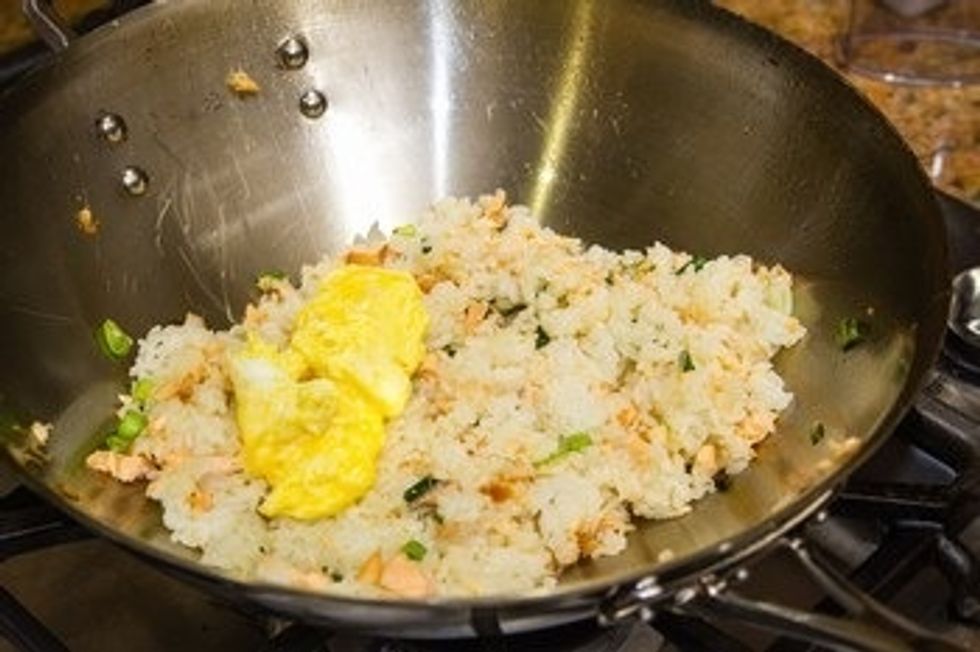 Add the egg and break into small pieces.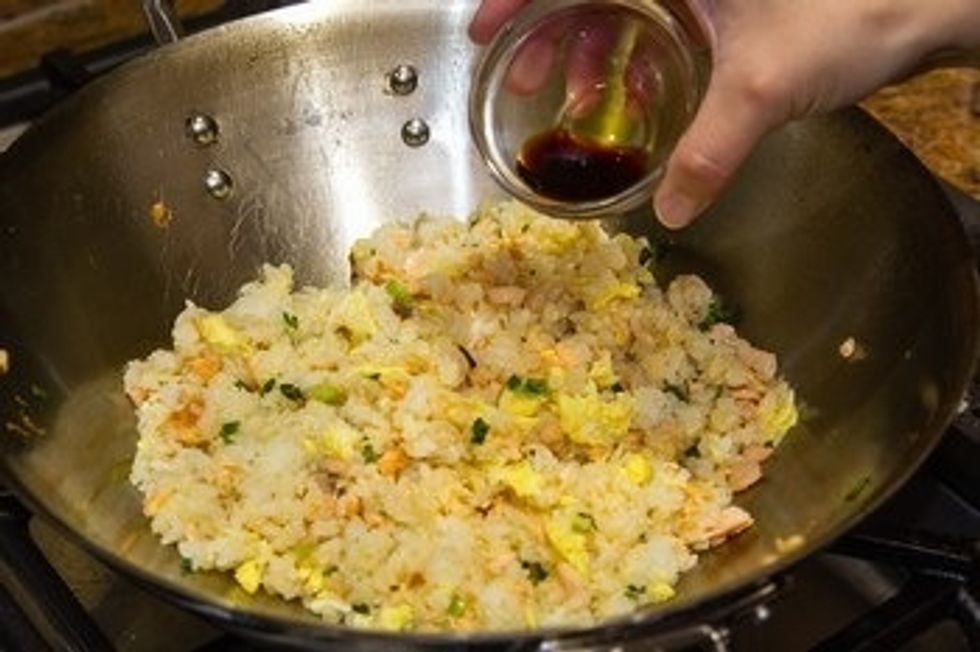 When all the ingredients are mixed well, add soy sauce, salt, white pepper, and freshly ground black pepper.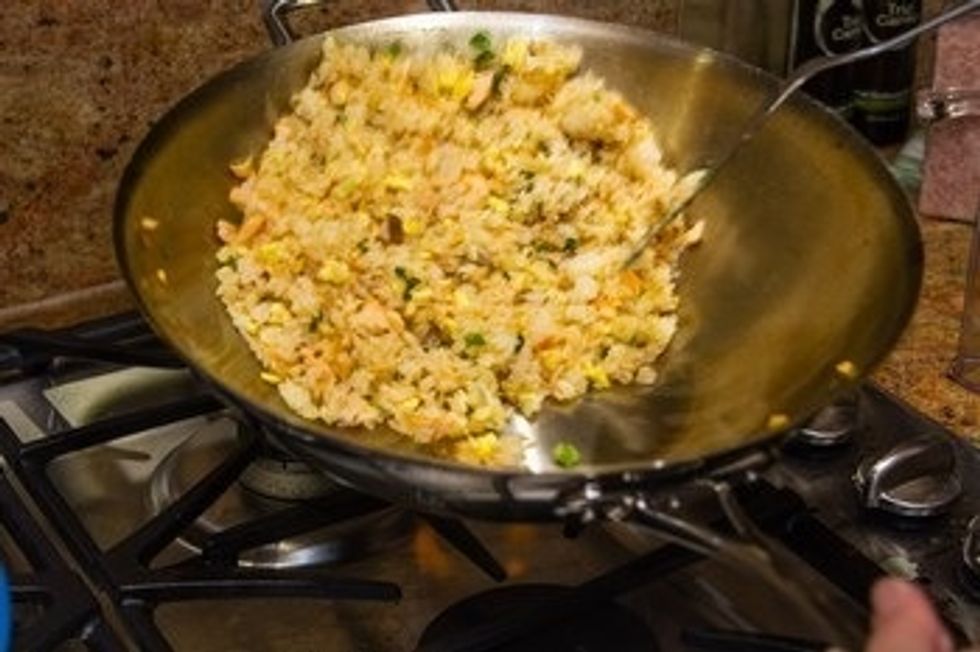 Toss the wok again and mix it all together. Serve immediately.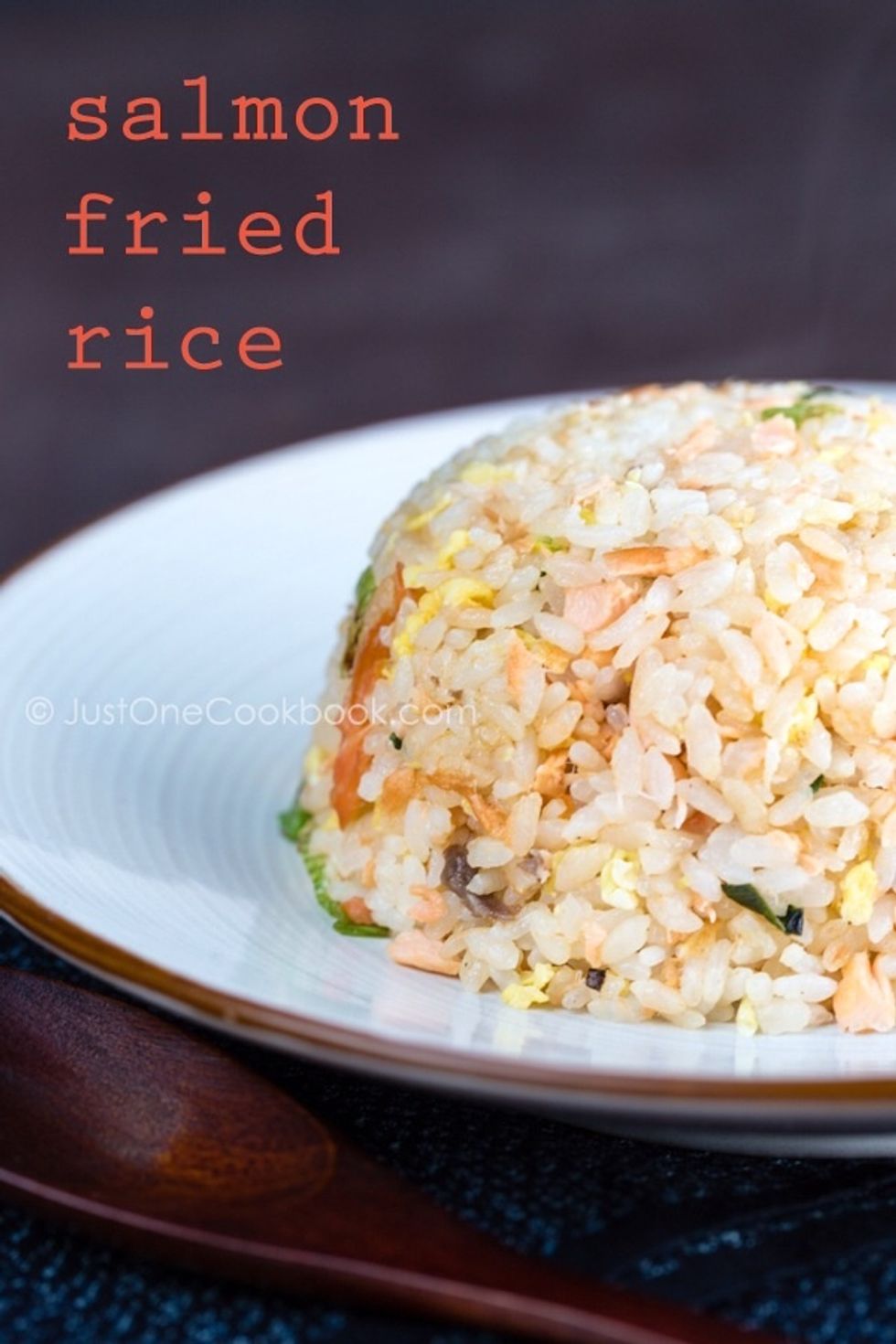 Salmon Fried Rice
Salmon
Salt
2.0Tbsp vegetable oil
1.0 Green Onion
1.0Tbsp Sesame seed
2.0 Eggs
1.0Tbsp Soy sauce
1/8tsp White pepper
2.0 Bowls of rice